Make a simple braided leather bracelet to wear or to gift – it's easy! I made this three tone bracelet for my brother this holiday season. He really enjoyed it, so I decided to share the tutorial with you.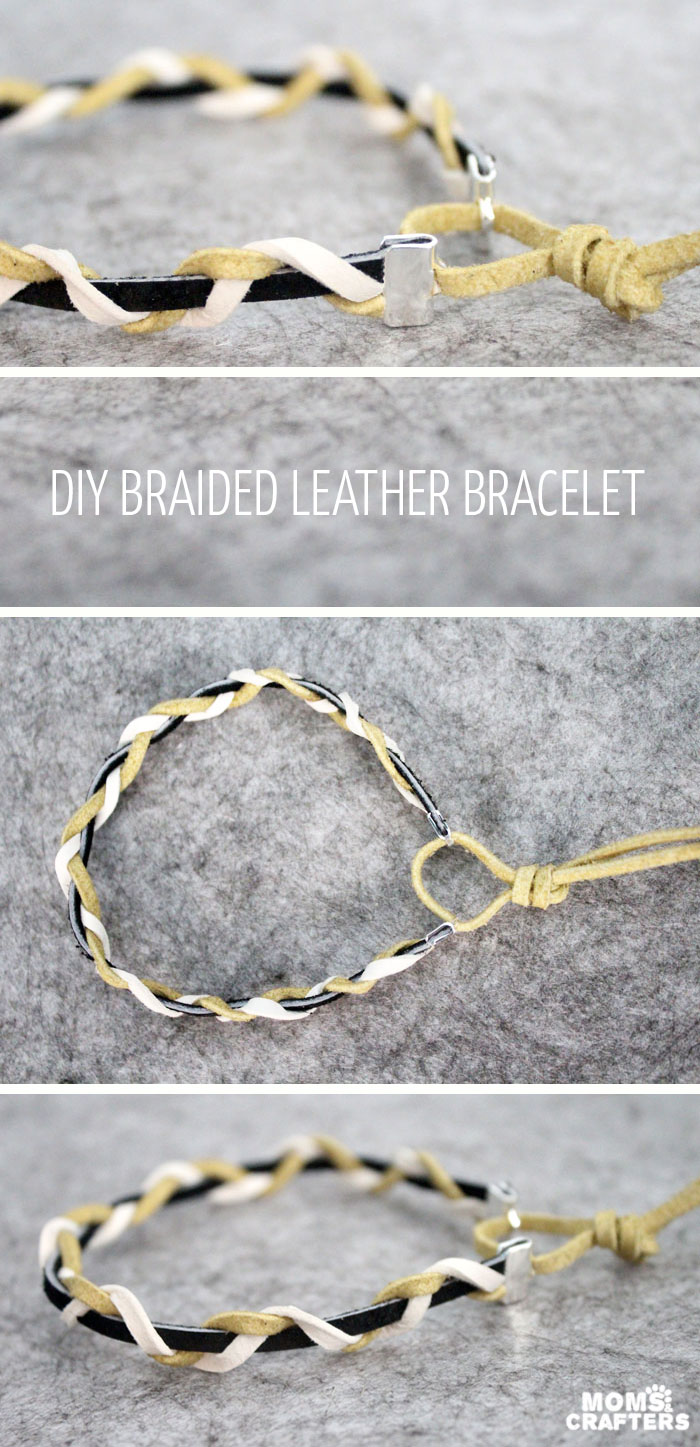 I used ribbon end crimps (see supplies list below) to secure it together. Normally I'd add a clasp to that but I felt like I wanted more macho and less metallic. So I added a bit of leather cord between the two crimps that can be knotted. Since leather lace is easy to tie and untie, it can definitely be opened and put on again.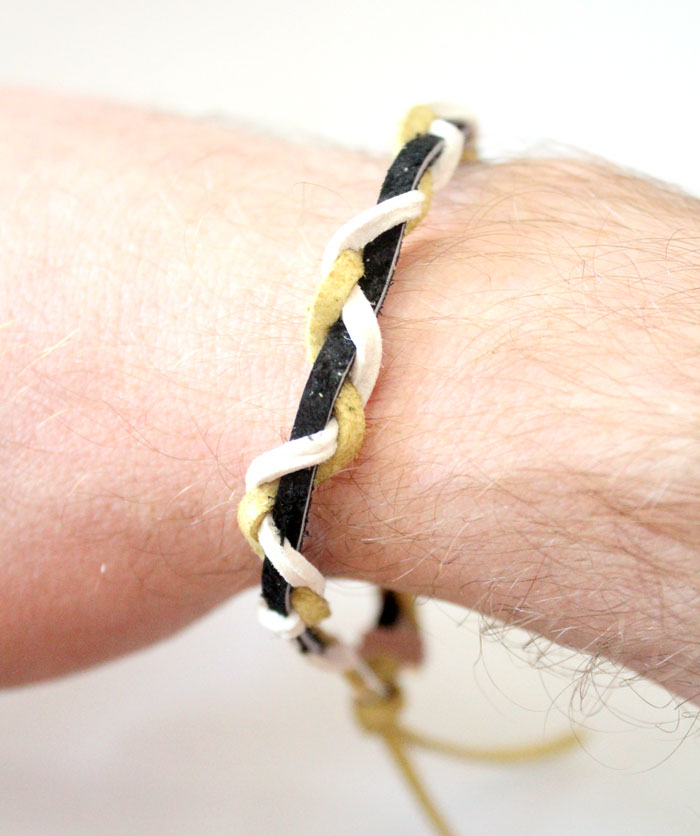 I used an assortment of leather cords that I had handy. The black and beige are both vegan leather, and the white is real. You can go all vegan or all real, depending on your needs.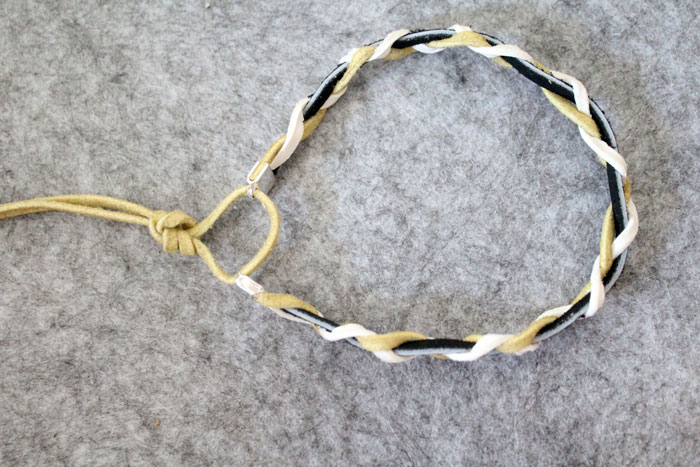 The black cord was from a huge too-cheap roll that I have for years (I mean literally almost a decade), and is very stiff. That made it hard to braid, which I didn't necessarily mind. It simply remained stiff in the center, giving it a "new" kind of look, that I really like.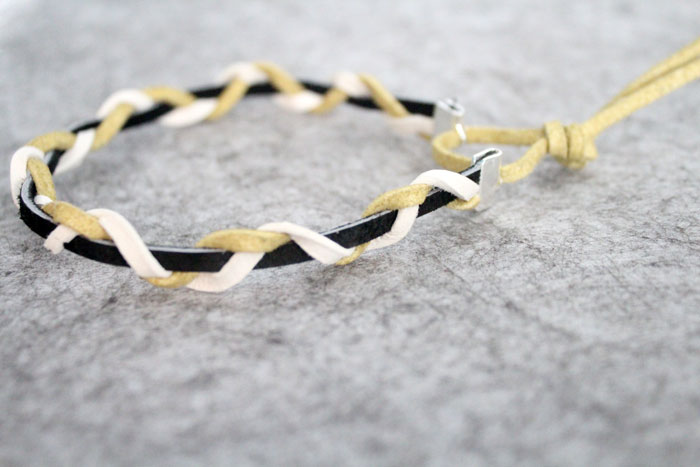 I'm not sure that you can replicate the look, but if you want to, look for a very stiff fake leather.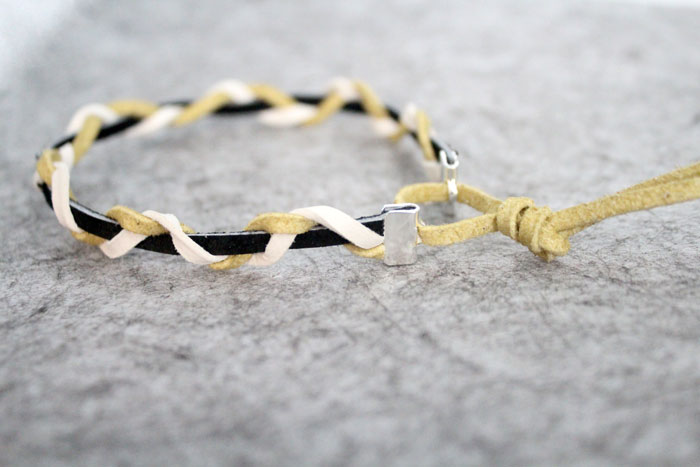 What you need to make a braided leather bracelet:
Disclosure: This post contains affiliate links.
How to make a braided leather bracelet:
1. Line up your three cords. Crimp the ribbon crimp into place, ensuring that all three remain contained.
2. Begin braiding your cords.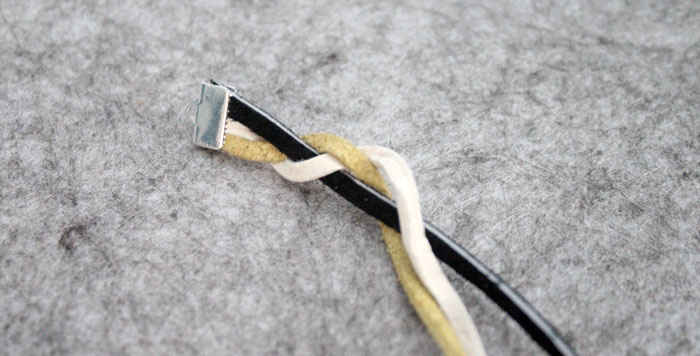 3. Braid all the way down, trying to keep it consistent. As you can see, my black cord was a bit too stiff, so it remained rigid. I kind of like how it came out, even though that wasn't my intention.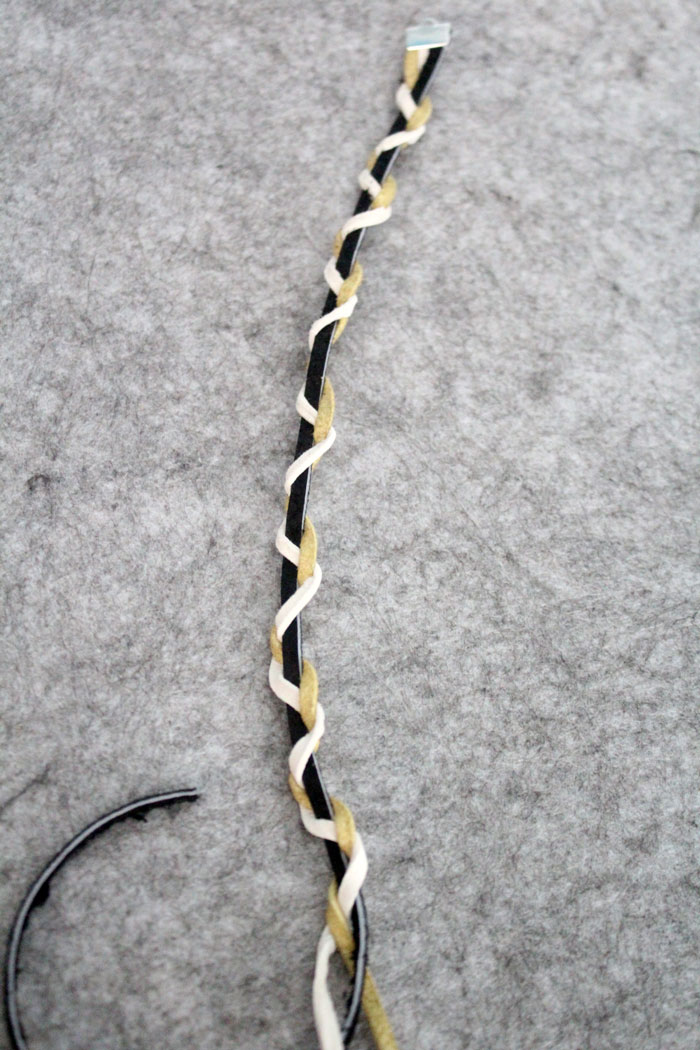 4. When your bracelet is almost long enough, trim it, and attach a ribbon crimp to the second end as you did the first.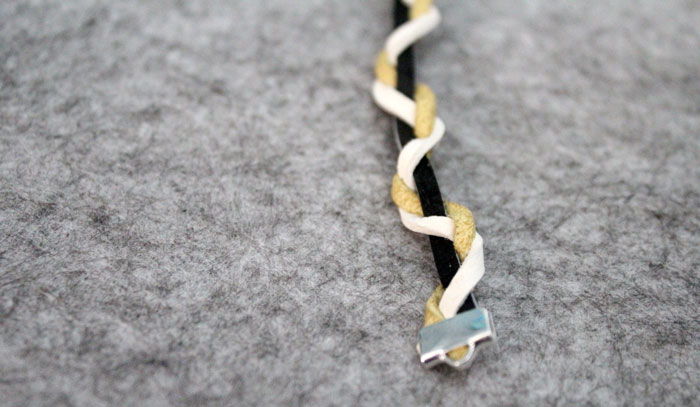 5. Thread a piece of cord through both the ribbon crimps as pictured. (You may need a needle or headpin to nudge it through the hole if it's tight.)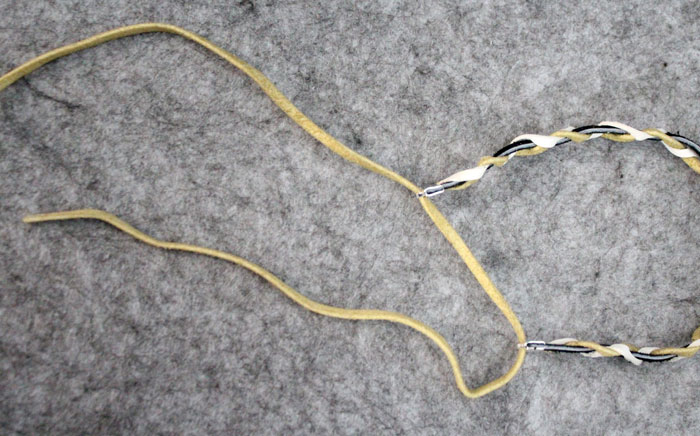 6. Tie it, and trim it at a size that isn't too long, but can be opened and tied again.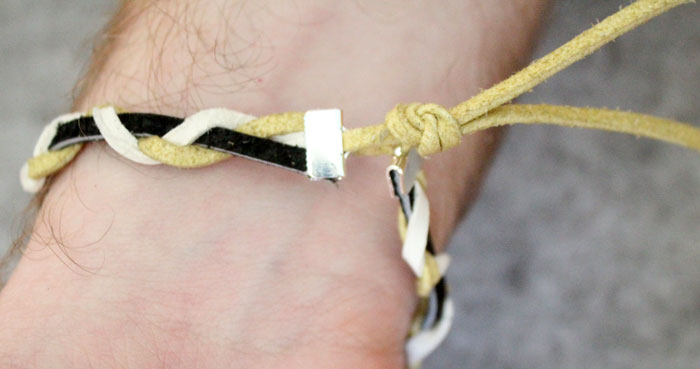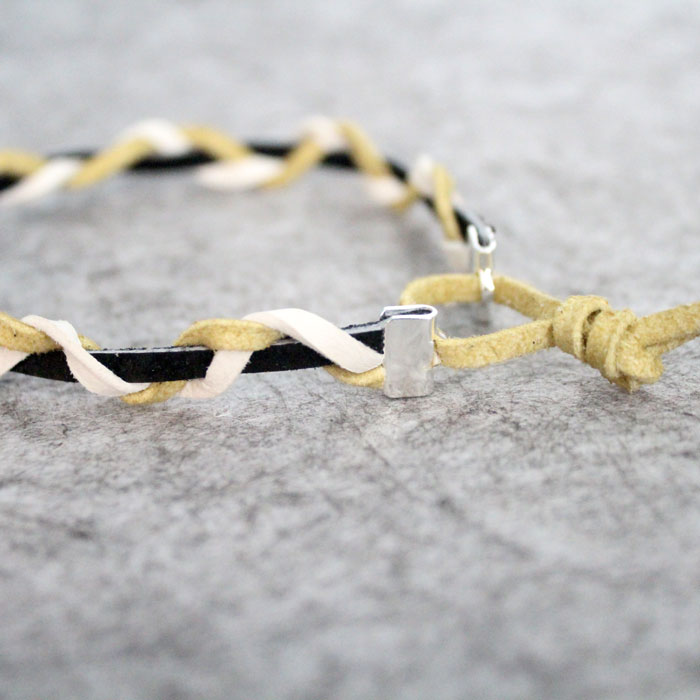 I gifted this in these free gift boxes, along with my twine wrapped flash drives for my other brothers. They were a huge hit on Hanukkah, and I know I'll be choosing to DIY again next year!