Scrapbook paper crafts are so versatile and so much fun to make. Scrapbook paper can be used for all sorts of crafts, like origami, book covers, gift boxes and the like. It's not just for scrap-booking anymore! I love finding new things to make with all sorts of unique materials and these are among my favorites! Disclosure: this post contains commissioned links and images.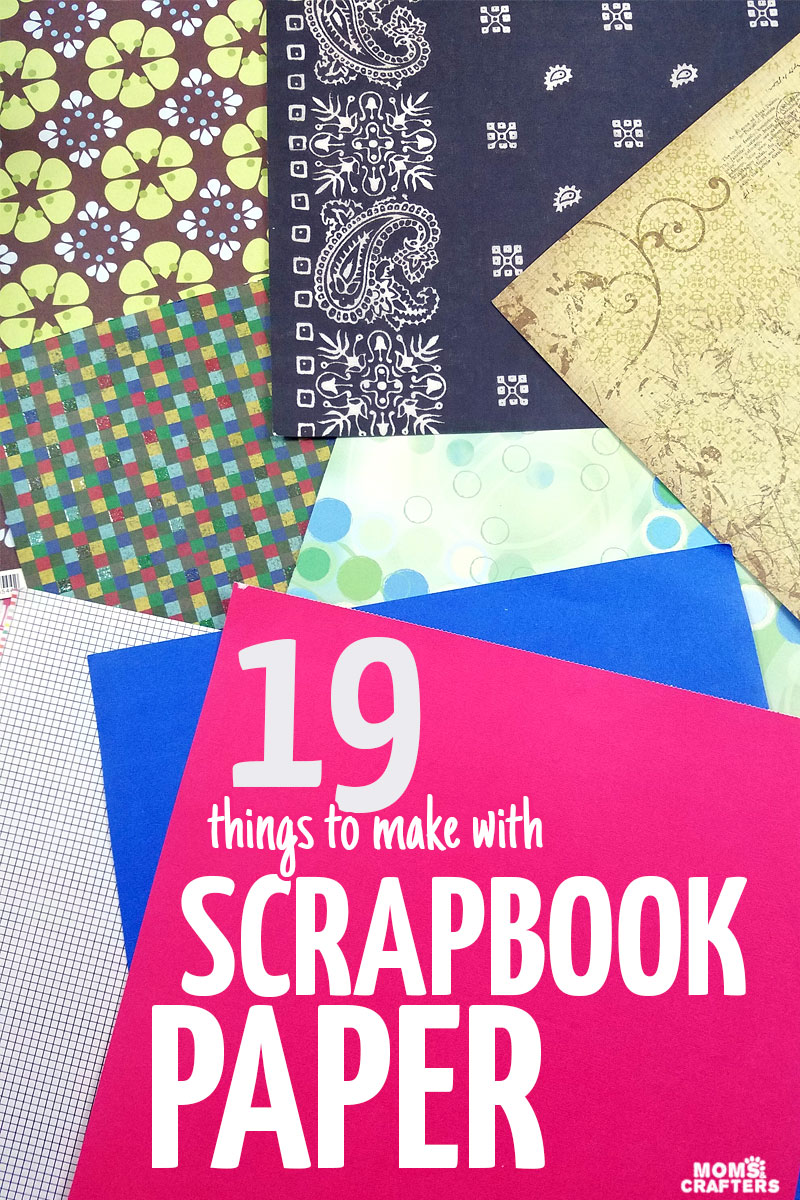 Scrapbook paper has so many uses, and many of them are outlined in the scrapbook paper crafts below. You can get so creative with scrapbook paper- just let your imagination run wild! Scrapbook paper is sold in all sorts of solids; neons, primary colors, pastels, glitter, etc. There is also a huge variety of printed scrapbook paper for any theme you can think of!
In addition to good ol' scrap-booking, and the craft ideas below, you can use scrapbook paper in other ways too. Use it to decorate any room in your house, make your own envelopes for a special occasion, or use it in decoupage crafts. It really is such a multipurpose craft material, and there is no limit to ways in which you can use it.
Copyright:
All of the images for these scrapbook paper crafts were used with the permissions of the respective bloggers for the purpose of this post. Click on the title link or image for the full tutorial.
I have created a square and vertical image for your convenience for sharing these fun scrapbook paper crafts. Please use the first or last image in this post when sharing and not one of the individual photos below, out of respect for the creators' copyrights.
19 favorite scrapbook paper crafts:
Apple Globes by Moms & Crafters
These DIY apple globes, made of, you guessed it, scrapbook paper, are not only pretty, they're also a great all-year-round craft! Use them seasonally, like for party celebrating, or hang them in your kitchen for some fresh decor. Keep the colors simple, but alternate with some patterned scrapbook paper for a visually pleasing look. Hang them with jute twine for a natural, rustic effect.
Paper Mache Turtle by About Family Crafts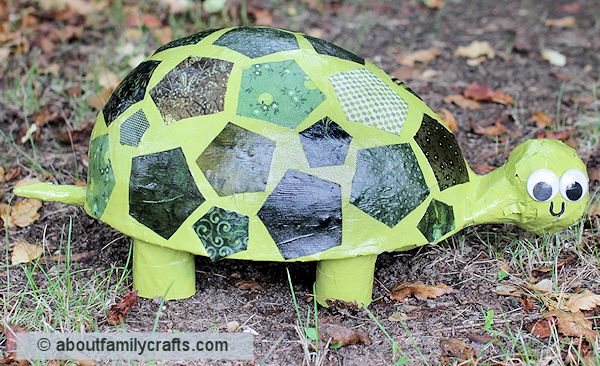 How cute is this little guy? This craft uses a little more than just scrapbook paper, but when the end result looks this adorable, its totally worth it! It makes for a perfect summer craft. Keep in mind that paper mache can get pretty messy, so cover your work space well, or take advantage of some good weather and work outdoors. Still, it's one of my favorite scrapbook paper crafts because it's so unique!
Scrapbook Paper Map by Lolly Jane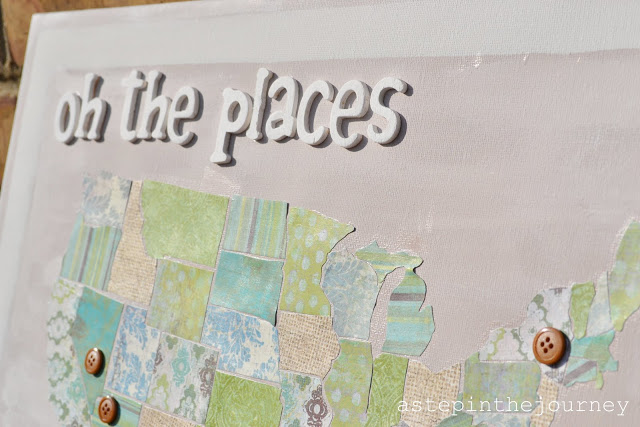 Maybe it's because my kids are all about maps right now, but I am really loving this scrapbook paper craft! It's a brilliant concept, and made so beautiful by using scrapbook paper with different patterns, yet all in the same color scheme. And of course, the Dr. Suess quote is the perfect final touch. This project is perfect to hang in a playroom or to present as an anniversary gift. (Paper anniversary, anyone?)
Paper Owl Craft by Moms & Crafters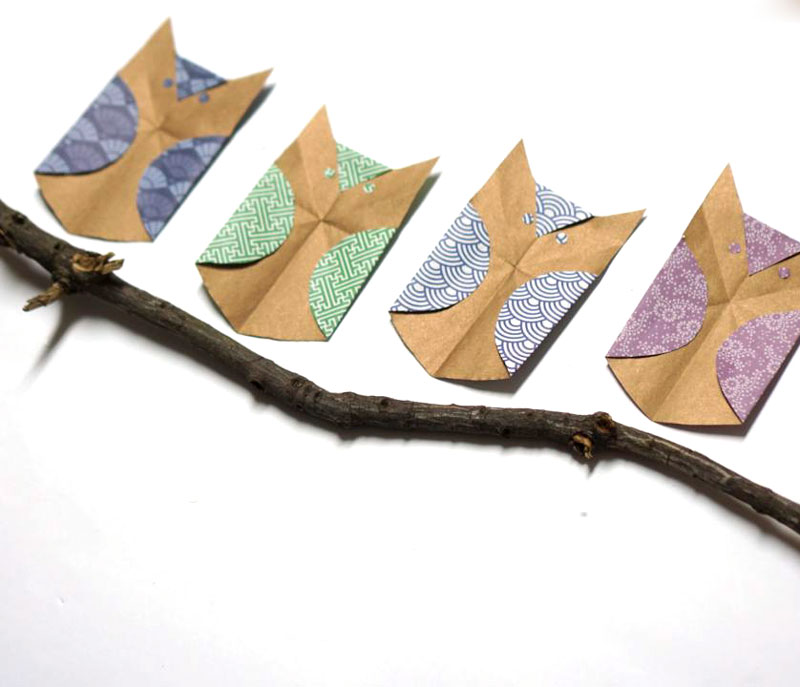 Did you know that a whole group of owls is called a Parliament? Owls have been all the rage for a while, and they don't seem to be going anywhere. With a paper template that's easy to use, this scrapbook paper craft is fun for kids and adults alike to make. Use double sided scrapbook paper to get the full effect!
Kirigami Bookmarks by Red Ted Art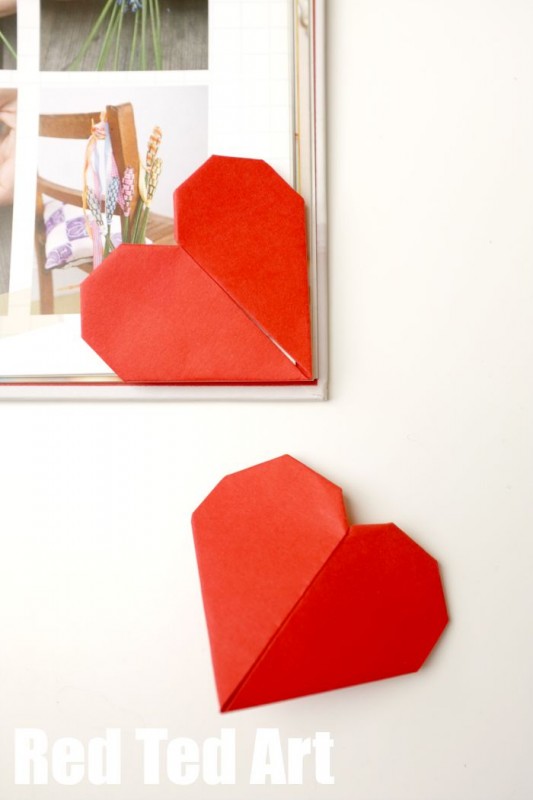 These heart corner bookmarks are super cute and easy to make! Great for Valentine's Day, or just to for fun, this scrapbook paper craft is the perfect little thing to show your love! Use sparkly scrapbook paper, or some fun patterns to up the cuteness factor.
Paper Fan Garland by Craftaholics Anonymous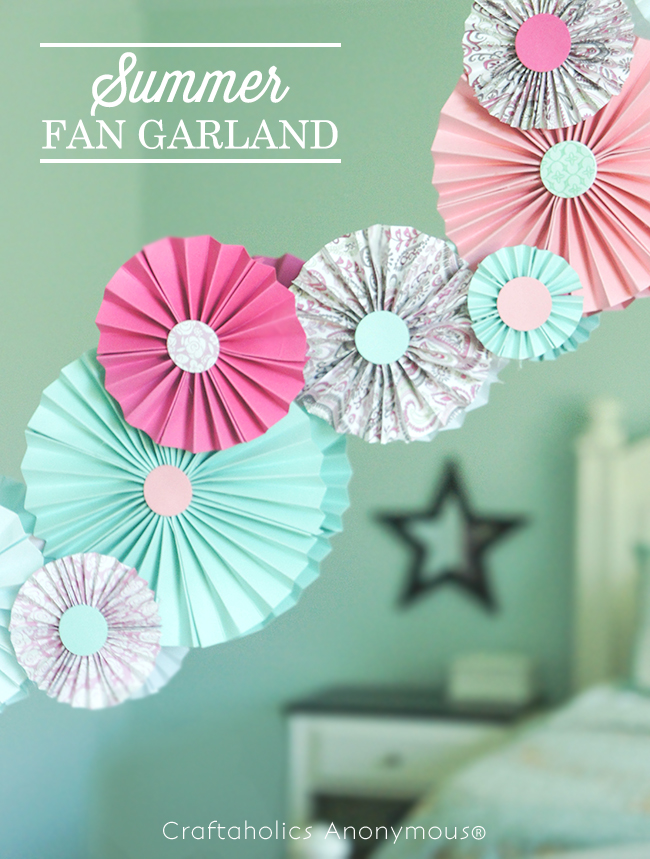 Garlands are always fun to make, and they add beautiful dimension to any room decor. If you like making paper fans, you'll love making this scrapbook paper craft! Pick your favorite colors, or two colors and one coordinating pattern and get busy crafting. Hang the garland with some matching ribbon for a fresh update in your bedroom or playroom.
Milk Carton Treat Bag by Moms & Crafters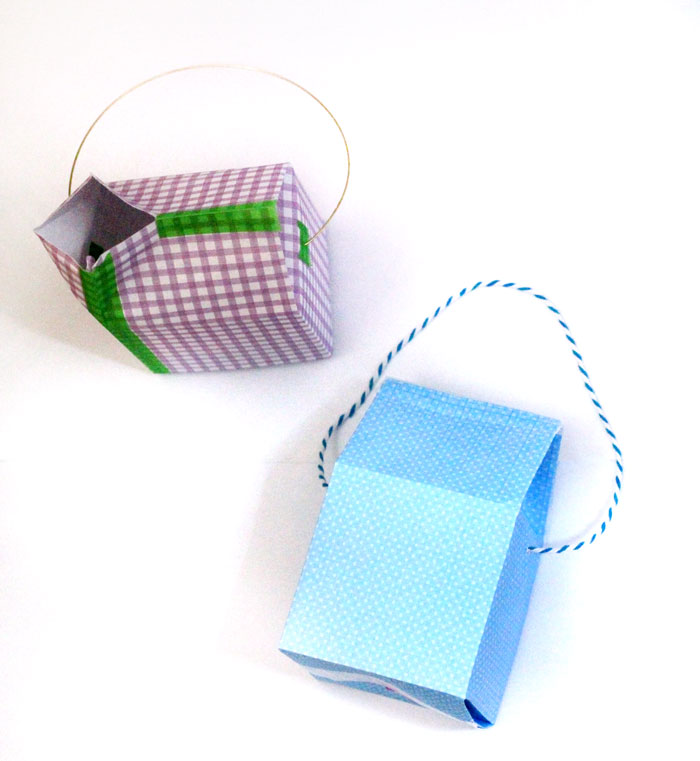 This milk carton style treat bag is perfect for any kids' party! Use patterned scrapbook paper that matches your theme. This craft has an easy-to-use template, so you can make as many as you need. Put them together, (all you need is some simple materials, like a craft knife and double-sided tape), fill with treats, and voila! A DIY treat bag for any occasion.
Folded Paper Butterfly by Meaningful Mama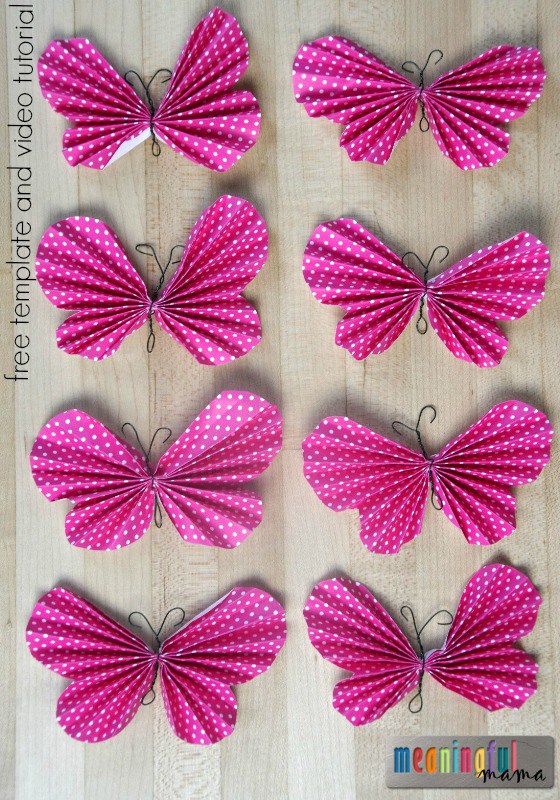 Butterflies are one of those things that just make me happy, and these scrapbook paper butterflies are no exception. This craft is good for kids, tweens, teens and adults, and can be used for party decoration or a scrapbook component, or to decorate a school binder! The sky's the limit! They are easy to make and use very simple materials.
Folded Card Notebooks by Damask Love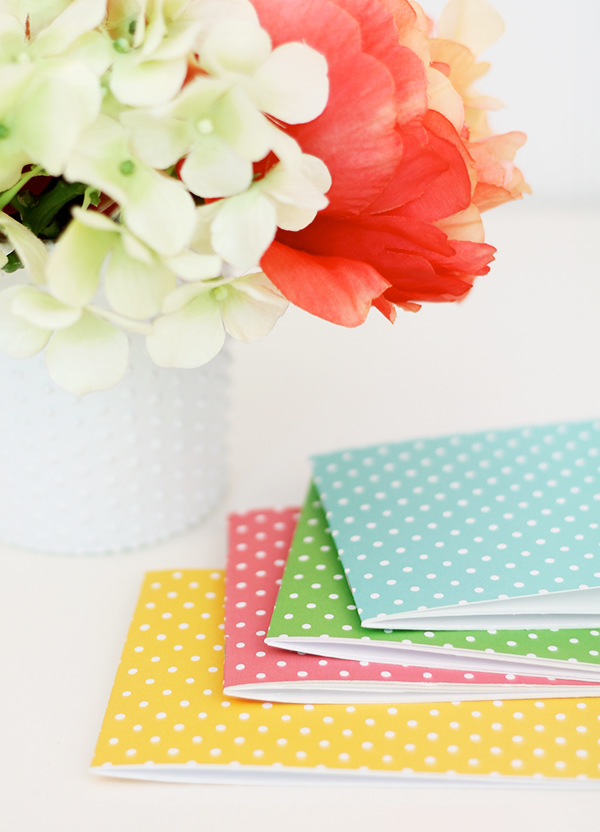 Are you one of those people who collects pretty notebooks, planners and journals, just because? I don't know what it is, they're just so nice to have laying around, blank and filled with potential. I love that this craft uses patterned scrapbook paper to make your own set of little notebooks, just for decor, or for an easy "slip into your purse" sort of notepad.
Origami Mermaid by Pink Stripey Socks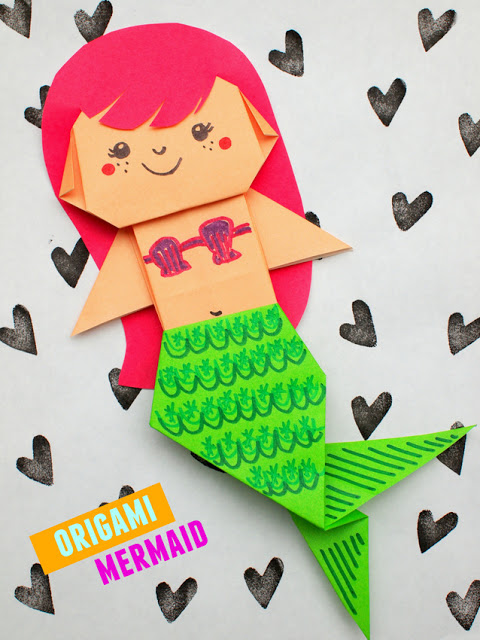 Mermaid lover? You must make this adorable origami mermaid! Perfect for summer vibes, have your kids make these for all their friends! Once you get the hang of it, it's easy! Since you'll be designing the facial expressions, why not take some inspiration from emojis, and make some mermaid emojis? Mermojis? Emojaids?
Gift Box by Moms & Crafters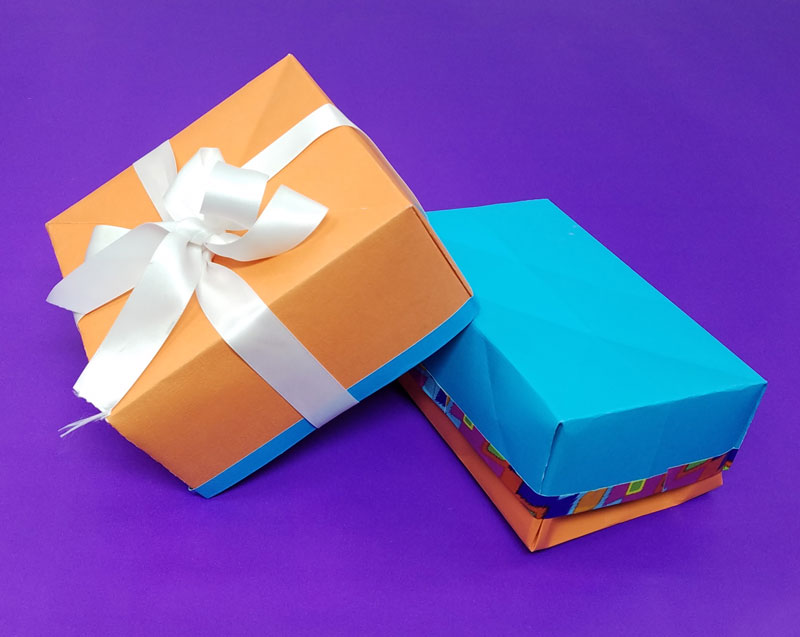 I may or may not be the type of person that remember gifts at the very last minute. And if I'm remembering the gift itself at the last minute, you can be sure I don't have what to wrap it in. But that problem is solved as long as you have some scrapbook paper and duct tape laying around. With a few folds, and some tape to secure, you'll have a beautiful DIY gift box in no time, making one special recipient very happy. What a great way to incorporate function into your scrapbook paper crafts!
More things to make with scrapbook paper!
Origami Apple by Simple As That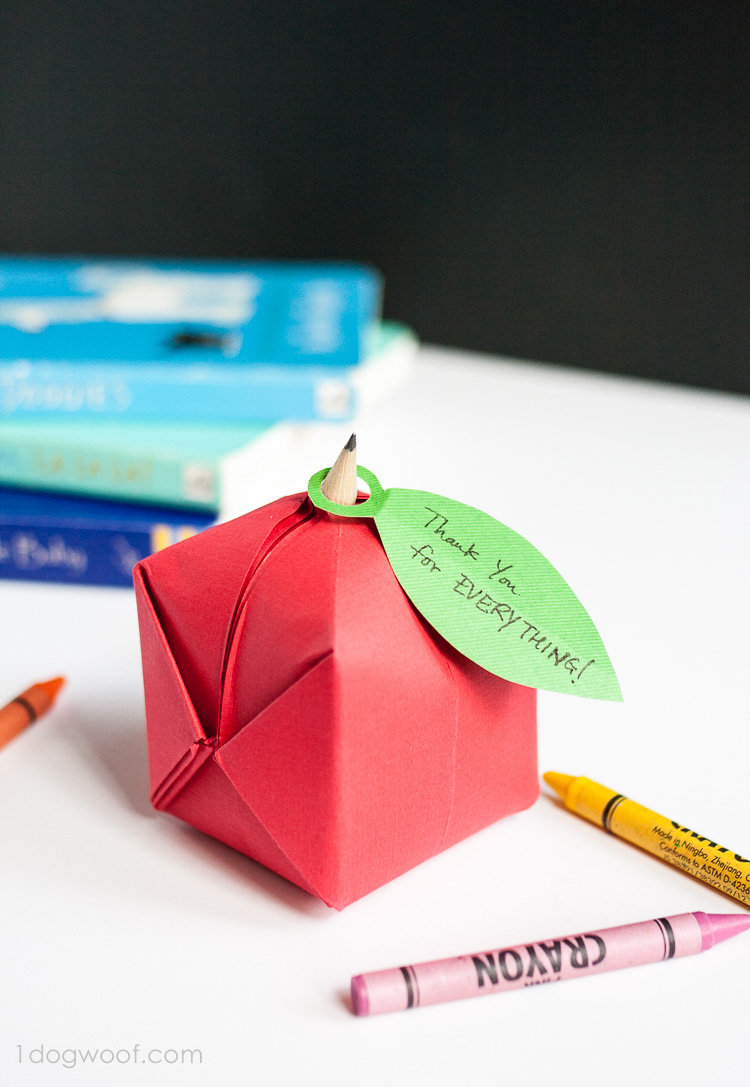 With the end of the school year upon us, these sweet little origami apple boxes are perfect to put a little token of your appreciation for your teachers into. Simple as That puts a pencil or crayon inside, but I'm thinking you can even put a little chocolate inside before you create the origami ball. Show me a teacher that doesn't want chocolate! Use an extra "scrap" of scrapbook paper to attach a little thank you note.
Rainbow Cut and Paste by Life Over C's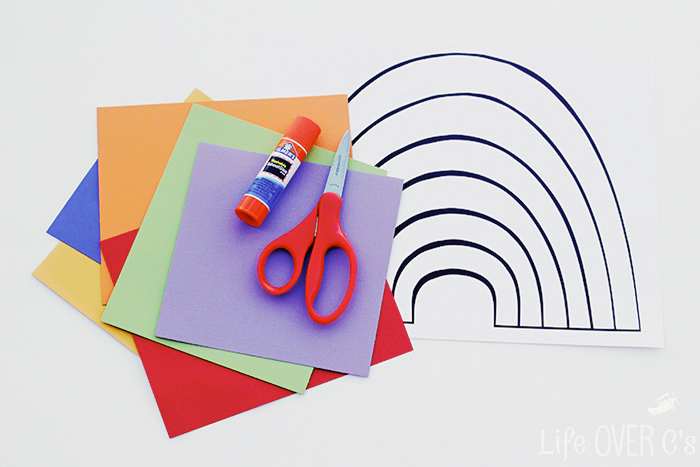 This is a great, simple craft for young preschoolers, for both fine-motor skills and color recognition. It will definitely keep kids busy for a little while. Take it to the next level and use patterned scrapbook paper to make it more challenging for older kids.
Sunny Paper Flowers by Lia Griffith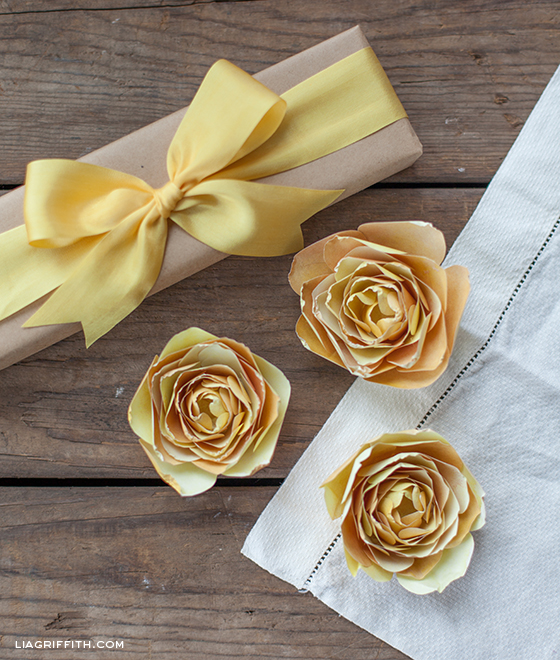 It's always fun to learn how to make new paper flowers- and not just out of tissue paper anymore! These sunny ranunculas will add some cheer on a rainy day. Add them to a card to personalize it, or make a few big ones to brighten up your space. You can even stick a few onto some stems and make a fresh bouquet!
Rolled Paper Wreath by Positively Splendid
I love wreaths, but what I love even more is a wreath made in an original way, from unexpected materials. This wreath made out of scrapbook paper is no exception! The trimmed paper makes it really perfect. You can use this unique wreath for decor anywhere in your home, and also for parties, like a baby shower or engagement party.
Swirling Twirling Ladybugs by Crafts by Amanda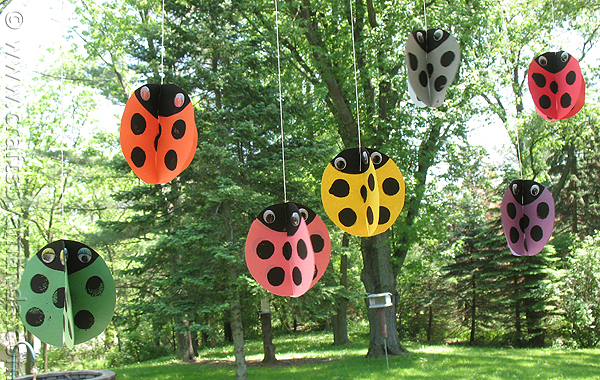 These swirling, twirling ladybugs are perfect for Spring- all you need is a little breeze! If the weather won't cooperate, hang them in a playroom or bedroom and just open a window; you'll get the same effect, and they'll brighten up any room with those colors. This craft will also make a great decoration for a kid's party or a barbecue.
Wavy Paper Weaving by Busy Mommy Media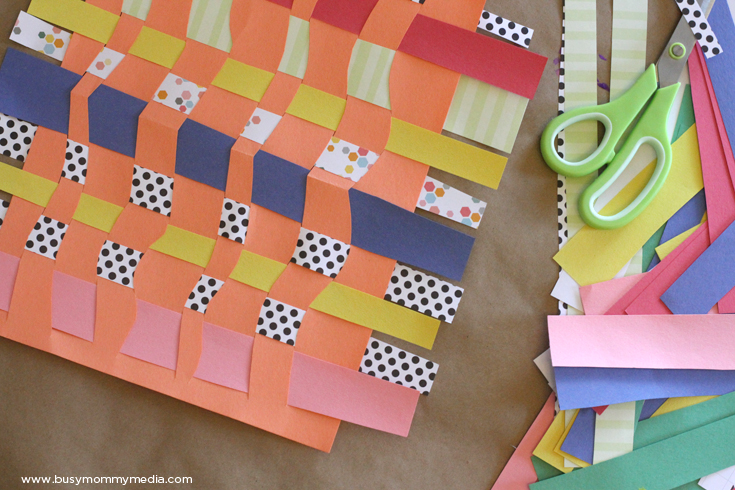 This is another great craft to get kids practicing their fine motor skills. Plus, you get a fun art project to display at the end, so bring out those fun colors and patterns. The best part about this craft is that there is no right or wrong way to do it. Let kids have fun with the cutting and weaving and really make it their own.
Paper Lanterns by the Crafting Chicks
This is such a fun, out-of-the-box, fourth of July craft! This is a fun kids' craft, made with scrapbook paper of course, and a great way to keep them busy. String a bunch of these lanterns onto some ribbon for some great DIY party decor.
Origami Picture Frame by Craft Ideas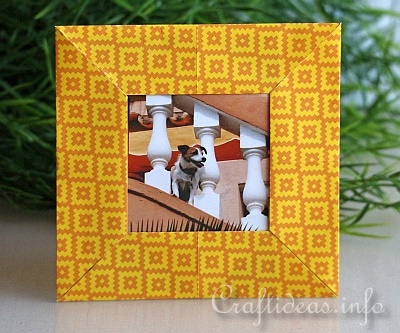 This easy DIY picture frame is a great way to display kids' art projects with minimal investment. You can make various size frames by using different sizes of scrapbook paper. You can even make mini frames for use in actual scrapbooks. For a really great look, coordinate your frame to what's going inside it!
Do you like making scrapbook paper crafts? How do you incorporate scrapbook paper into your art projects?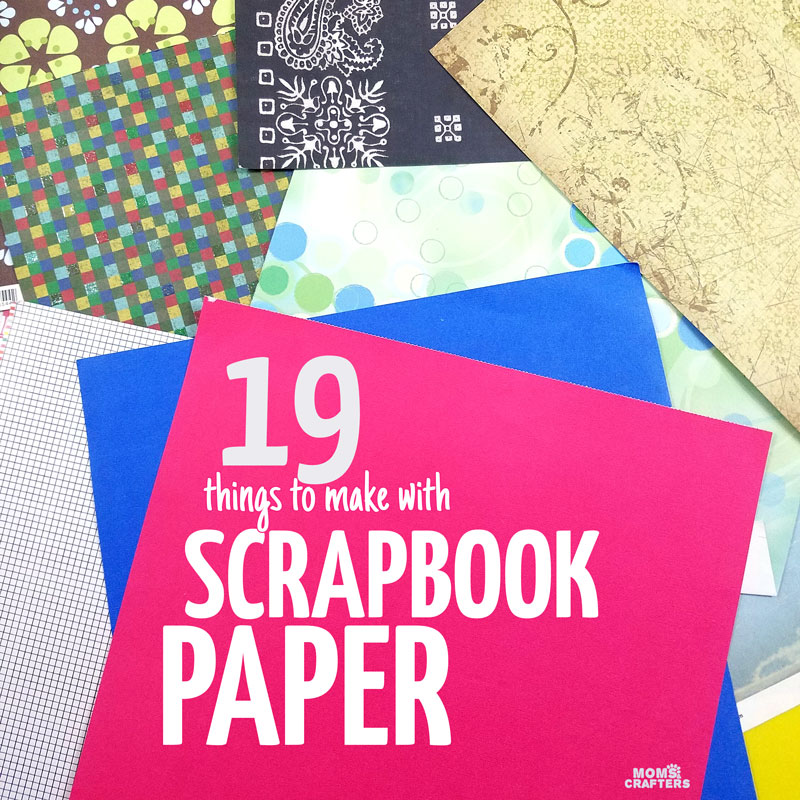 Loved these scrapbook paper crafts and want more creativity? Check out the posts below: