This list of DIY sensory toys will have you happily crafting and your little ones happily playing! Check out how to make clothespin paper puppets here and then scroll through for some amazing sensory and fidget toys you can make. Disclosure: this post contains commissioned links.

Sensory toys are a great way for your children to explore their senses. Many kids have a craving for particular sensory inputs, which can make sensory toys a great tool in helping them learn to behave, sit still, or pay attention.
With so many different sensory toys out there, it can be hard to know what your child will like. Buying all these different toys just to test them out gets expensive, fast! These DIY sensory toys will help you learn what works for your child, and maybe even save you some money!
This list is full of great DIY sensory toys for children of all ages! It's subdivided into the following age groups:
1. DIY Sensory Toys for Babies
2. DIY Sensory Toys for Toddlers
3. DIY Sensory Toys for Kids
Please note: These age groups are only a recommendation, feel free to use whatever sensory toy your child would like.
Copyright:
All of the images for these DIY sensory toys were used with the permissions of the respective bloggers for the purpose of this post. Click on the title link or image for the full tutorial.
I have created a square and two vertical images for your convenience for sharing these DIY sensory toys. Please use the one of the collaged images in this post when sharing and not one of the individual photos below, out of respect for the creators' copyrights.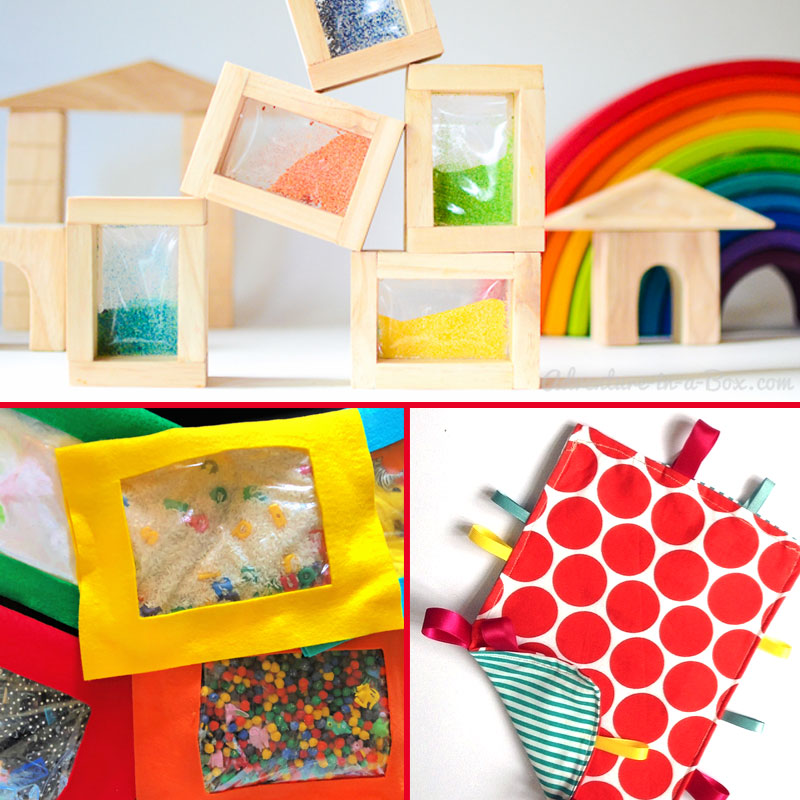 DIY Sensory Toys for Babies
These DIY sensory toys are great for your youngest kids. With no small pieces and no potential sharp edges, you can feel confident your kid will love these and be safe playing with them!
1. DIY Sensory Toy by Moms and Crafters: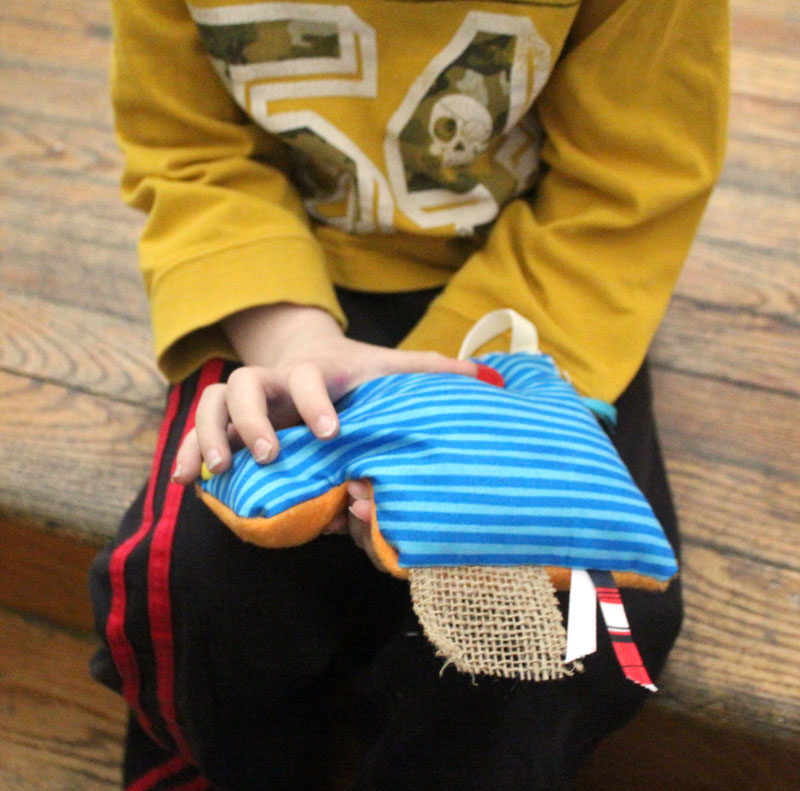 This DIY sensory toy is more of a calming tool than entertainment. It's a weighted toy with multisensory aspects. It has really helped, and the fact that its portable helps on-the-go as well! My favorite way to weight toys like this is using poly pellets that are washable.
2. Lily's texture book by Mama Smiles: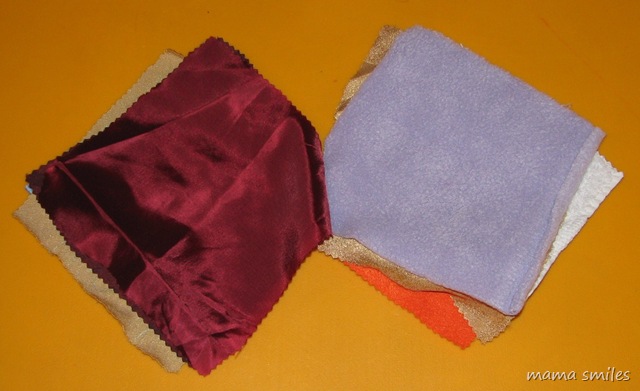 This texture book is full of new feelings for your little one's sense of touch. They'll explore the different fabrics for hours, keeping them occupied, and helping keep their senses busy!
3. Super Easy Tag Blanket by Crafts on Sea: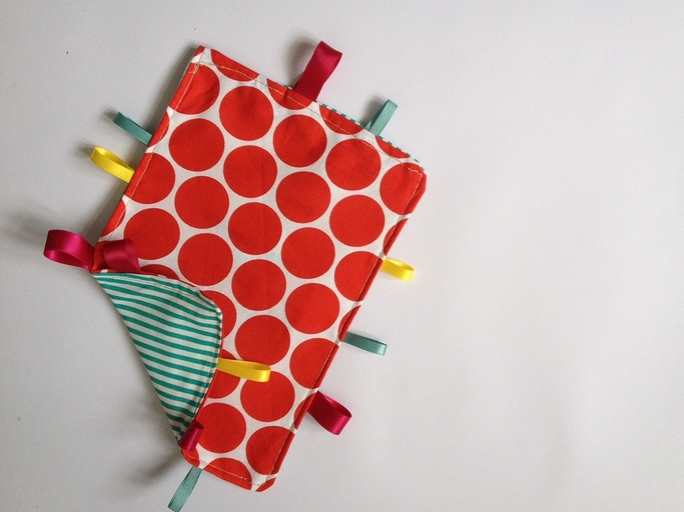 This tag blanket is great for children that like to play with loose strings or clothing tags. This gives them a great DIY sensory toy, and a proper outlet for their desire to tug on those tags.
DIY Sensory Toys for Toddlers
While your child is learning about their senses, help them learn about other things too! From learning letters to building towers, these DIY sensory toys are perfect for toddlers.
4. Stuffed Felt Alphabet Letters by Buggy and Buddy: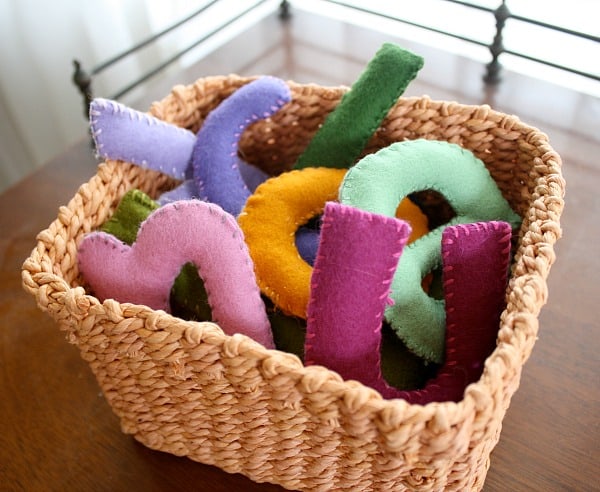 These stuffed alphabet are a perfect learning DIY sensory toy! The felt letters are great for learning the alphabet while giving your child new sensory input.
5. No Sew I Spy Bean Bags by Parenting Chaos: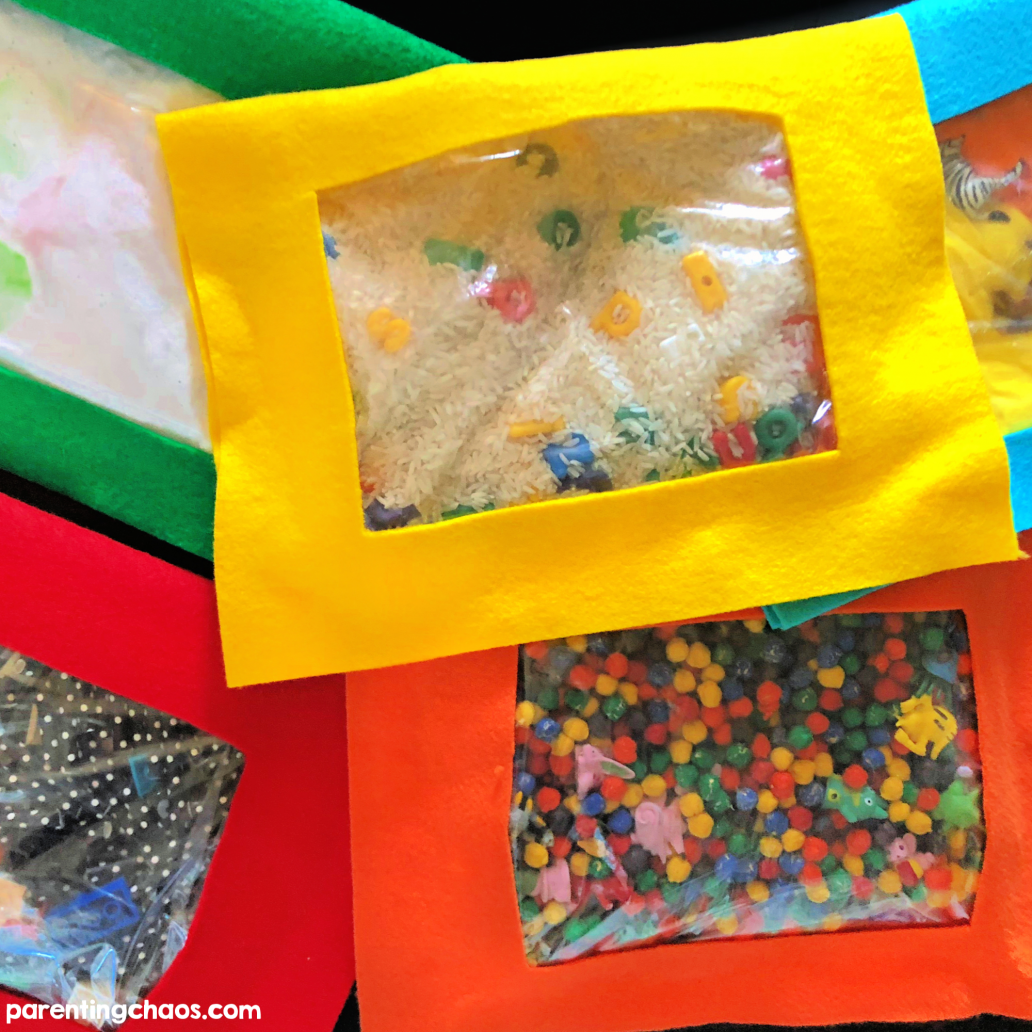 These sensory bags are a perfect travel companion. No more sandwich bags full of beads getting ripped open in the car! The best part? No sewing required!
6. Rainbow Sand Blocks by Adventure In A Box: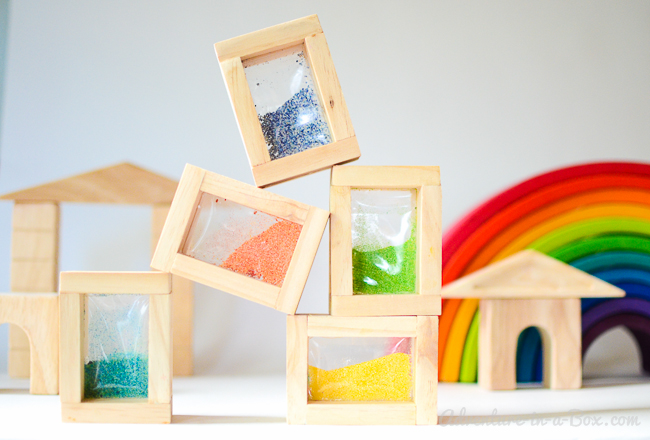 A fun new twist on building blocks, these rainbow sand blocks will give your child something to see and feel while they create. They are the perfect DIY sensory toy for your little engineer!
7. DIY Sensory Blocks by Red Ted Art: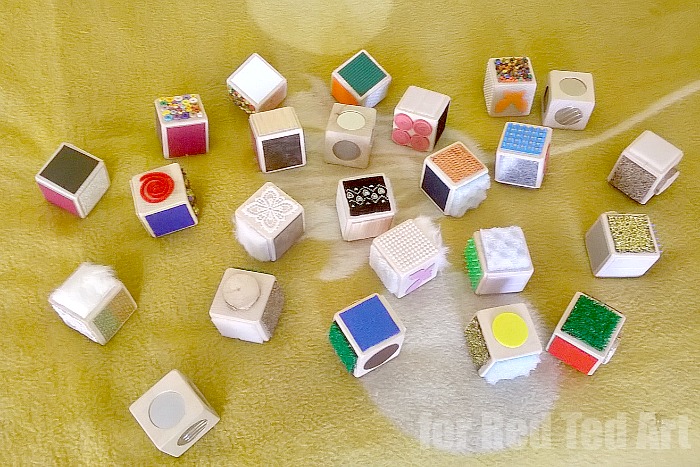 With virtually limitless sensory options, these sensory blocks can be individually tailored to your child's needs. They can be made with things you already have around the house too.
DIY Sensory Toys for Kids
When a blanket or building blocks just aren't enough, check out these DIY sensory toys for your older children. These will help them explore their imagination, their senses, and more!
8. Favorite Color Discovery Bottles by Moms and Crafters: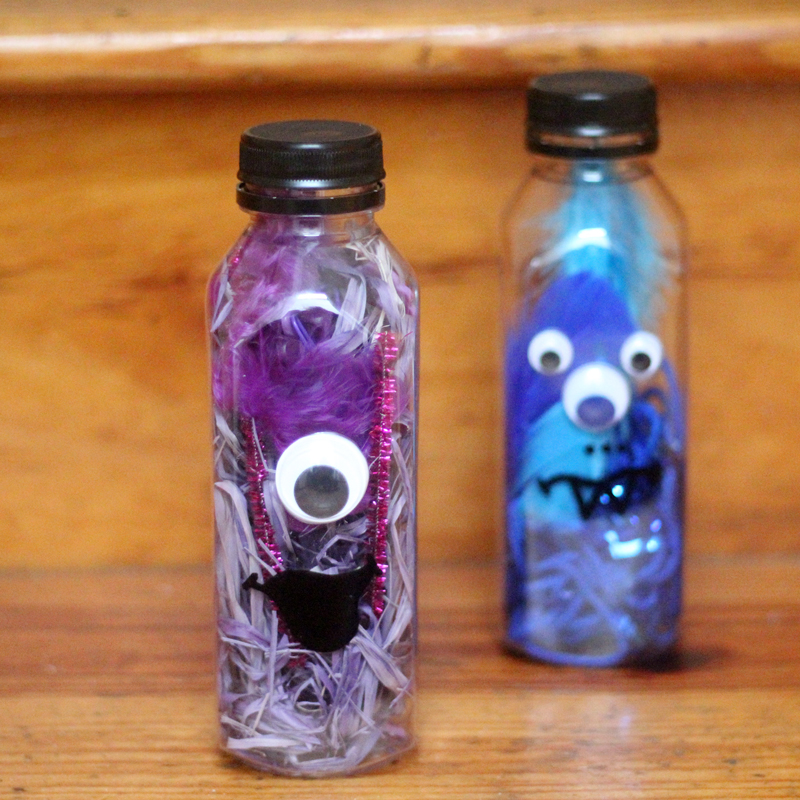 This is a great DIY sensory toy to make together with your child. Once complete, your child will love discovering everything inside over and over again, shaking it, feeling the weight, hearing it rattle, and finding the things they put inside. They are made with regular juicing bottles.
9. Weighted Lap Pad by Moms and Crafters: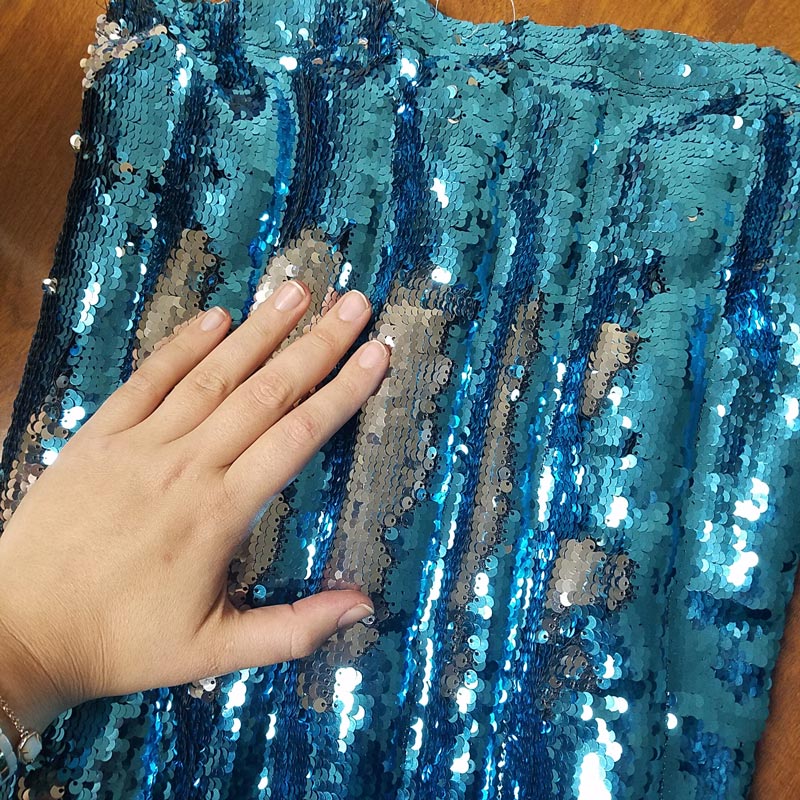 The mermaid sequins on this lap pad provide the important sensory input your child needs, and the weight (again using poly pellets) of it helps calm them. This DIY sensory toy is an all-around success! You don't need to sew more than straight lines – it's made from a mermaid pillow case!
10. Floam Slime Recipe by Fun With Mama: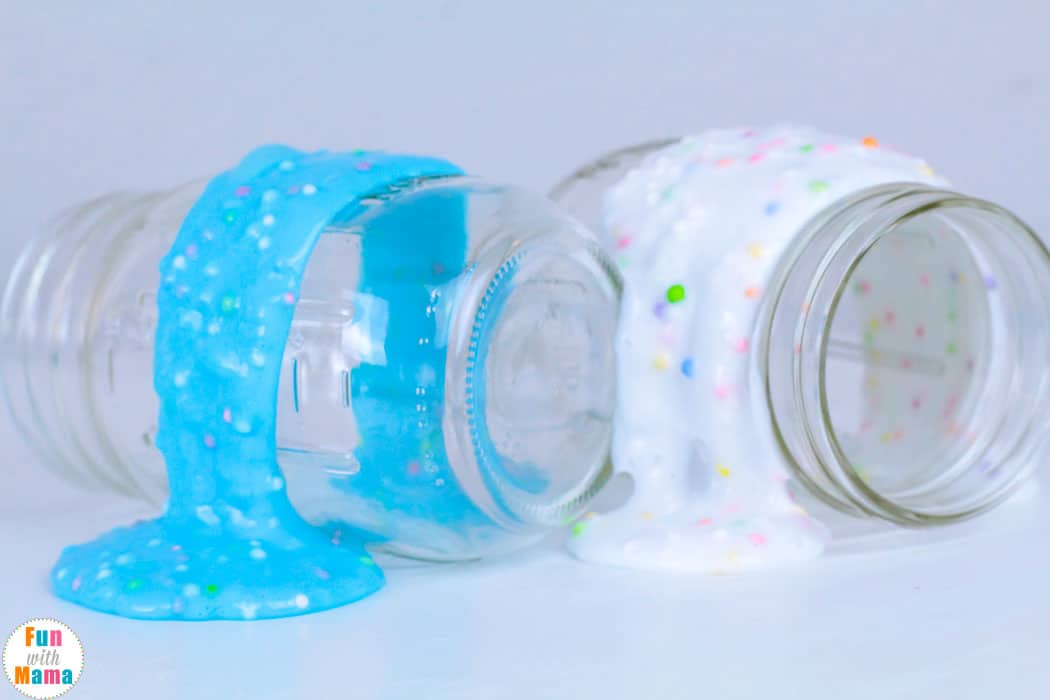 This homemade floam slime is a great twist on classic slime. The foam beads really give it that extra texture to make it a great DIY sensory toy.
11. Homemade Chalkboard Book by Parenting Chaos: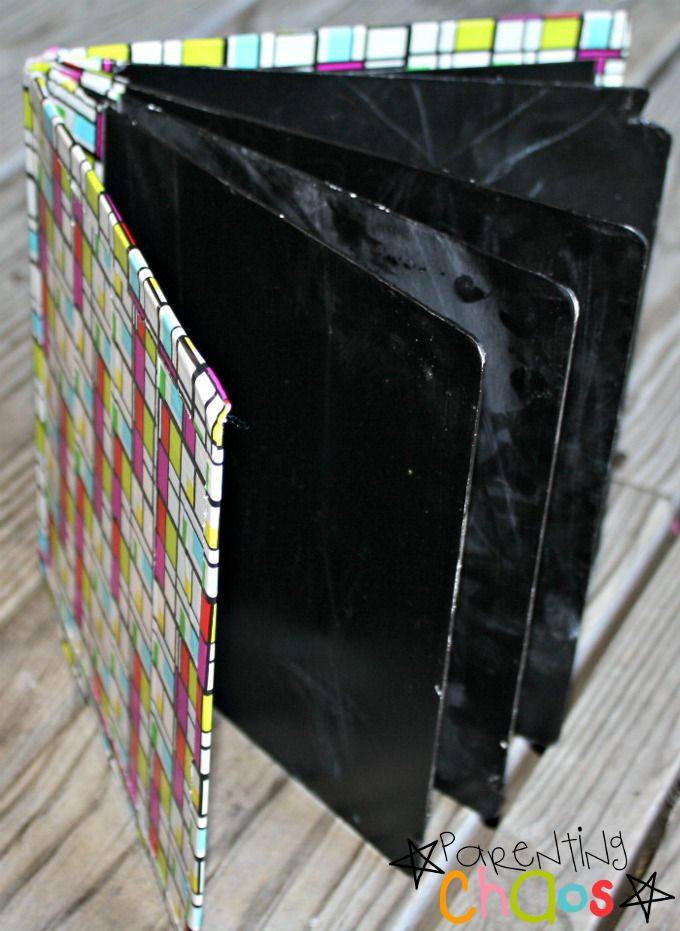 Chalk may not be what we think of when we think about sensory toys, but the shape and feeling of the chalk, combined with the texture of the chalkboard and the feeling of writing on it are excellent sensory inputs. This chalkboard book will keep your child entertained for hours, since the only limit is their imagination!
12. Decorating Robots in Sensory Bags by JDaniel4's Mom: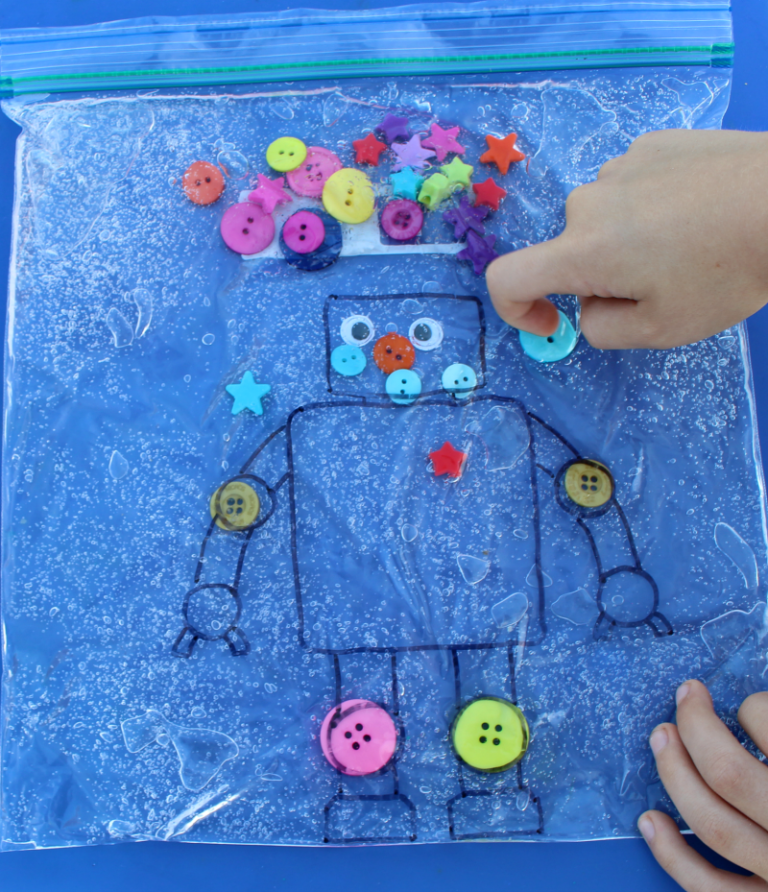 This sensory bag is a perfect way to explore the sense of touch, and you can put anything you want in it! Plus, the design on the bag can be whatever your child likes!
13. Infinity Cube Fidget Toy DIY by Moms and Crafters: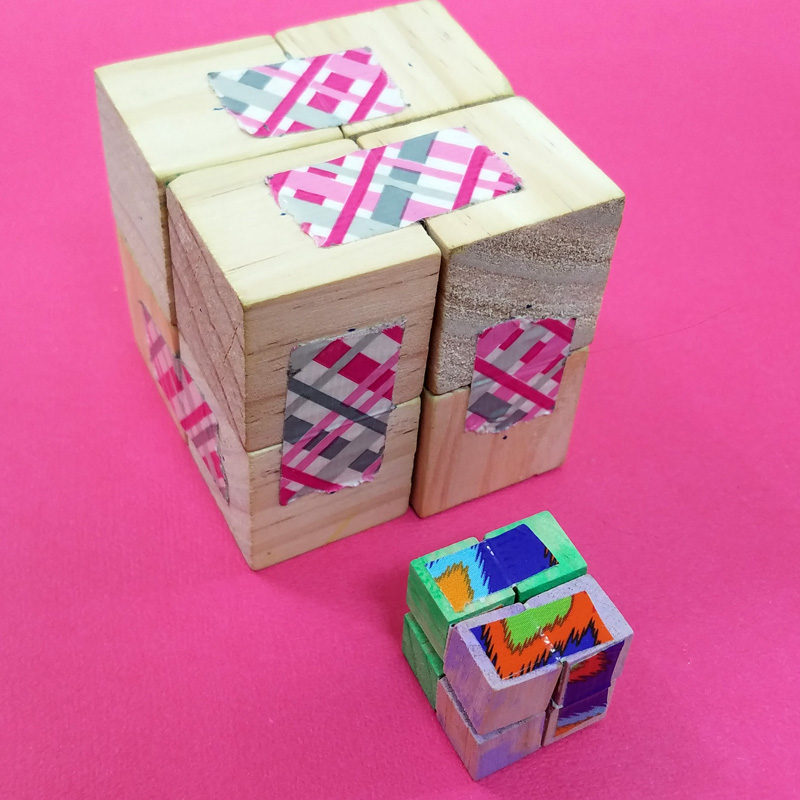 This sensory toy is quite simple to make, and when you're done you'll have a fun inexpensive fidget toy that's a great alternative to a fidget spinner. My kids have used theirs for hours. The coolest part of it is, it uses cheap materials like wooden cubes and duct tape – so you can make dozens as cool, inexpensive gifts.
14. Homemade Emoji Squishies by The Chaos And The Clutter: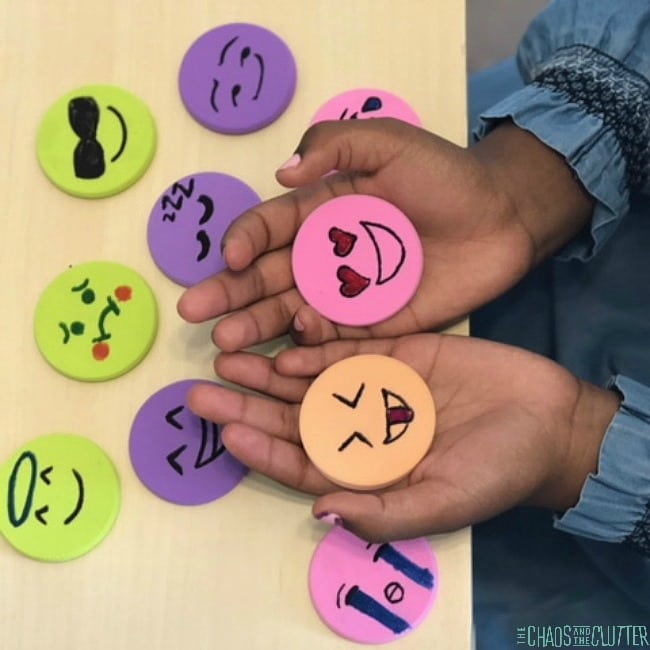 Perfect for older children, these emoji squishies are just the right mix of sensory toy and stress ball! Nothing keeps kids calm quite like squishy toys!

Do you have any DIY sensory toys your family uses? Leave a comment below and tell us about it!
---
Want to learn how to make jewelry out of anything? Get the book!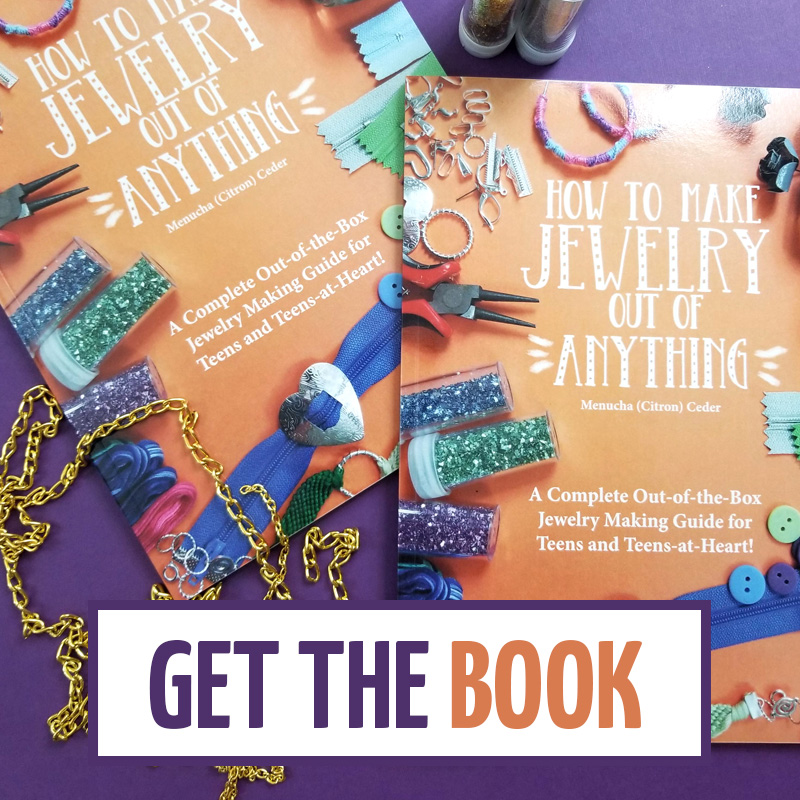 ---