A couple of weeks ago, I shared with you M's Marshall PAW Patrol costume. Now we're on to my husband's Rubble PAW Patrol costume that he was SUCH a good sport to wear… As you can see we're leading up to a theme, with Zuma (Baby Y) and Skye (me) coming soon! Disclosure: this post contains affiliate links.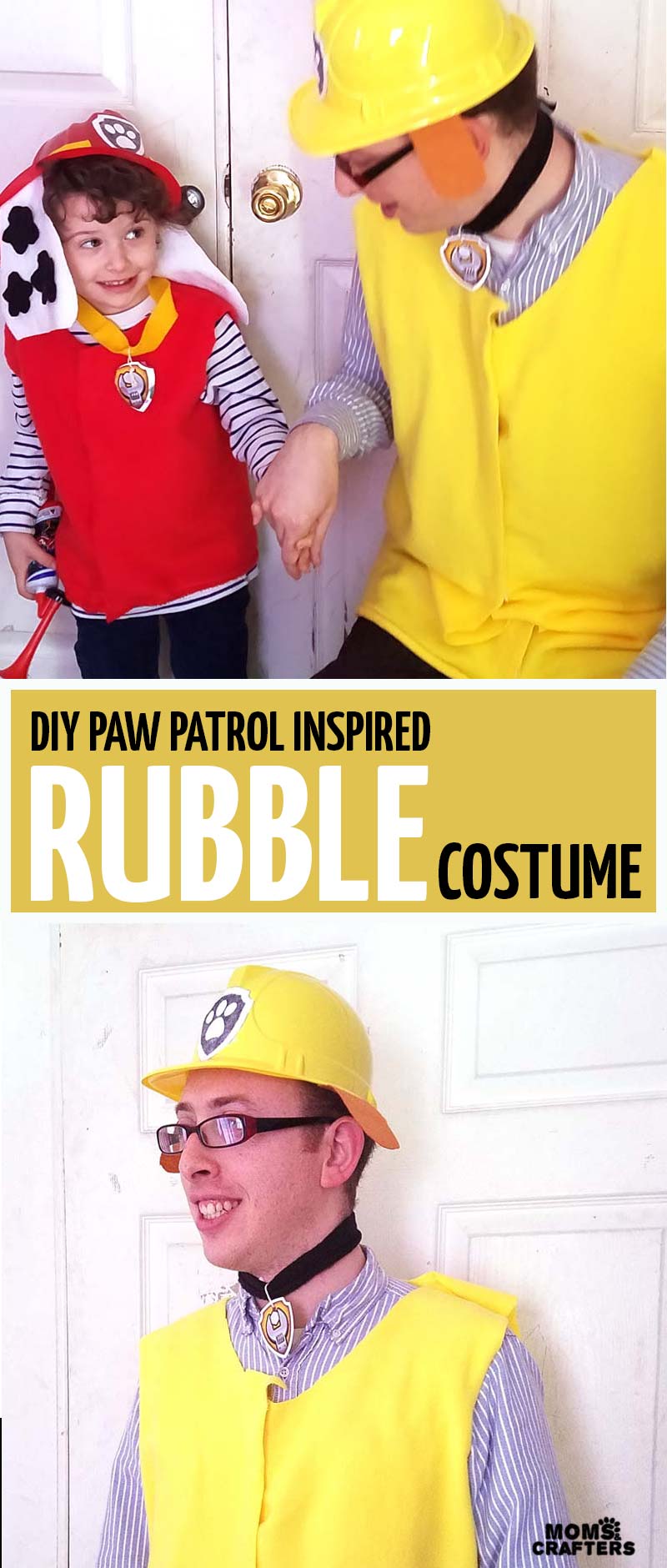 Since M obviously had to be Marshall, my husband was stuck with Rubble.
You can adapt this DIY costume tutorial for any size, so it makes a great sibling costume if you have a few children. Or, you can do what we did and have a grown-up wear one of them.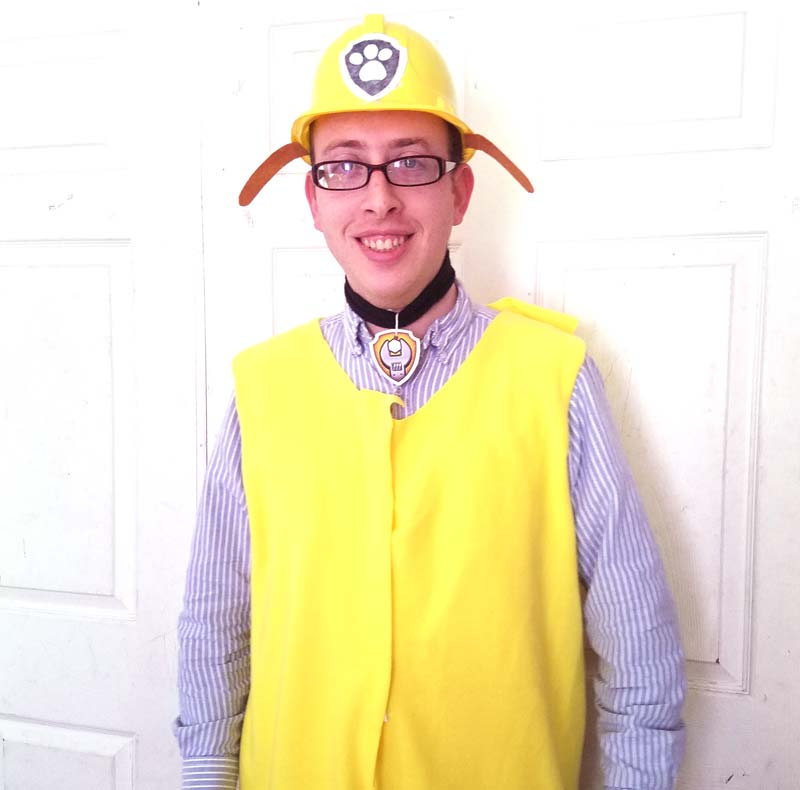 I created this as a no-sew costume, but you can definitely pull out the sewing machine and sew the vest if you'd like! I designed it so that it's really just a two quick seams to sew – you can even do it by hand!
Or, glue it together using fabric glue like I did!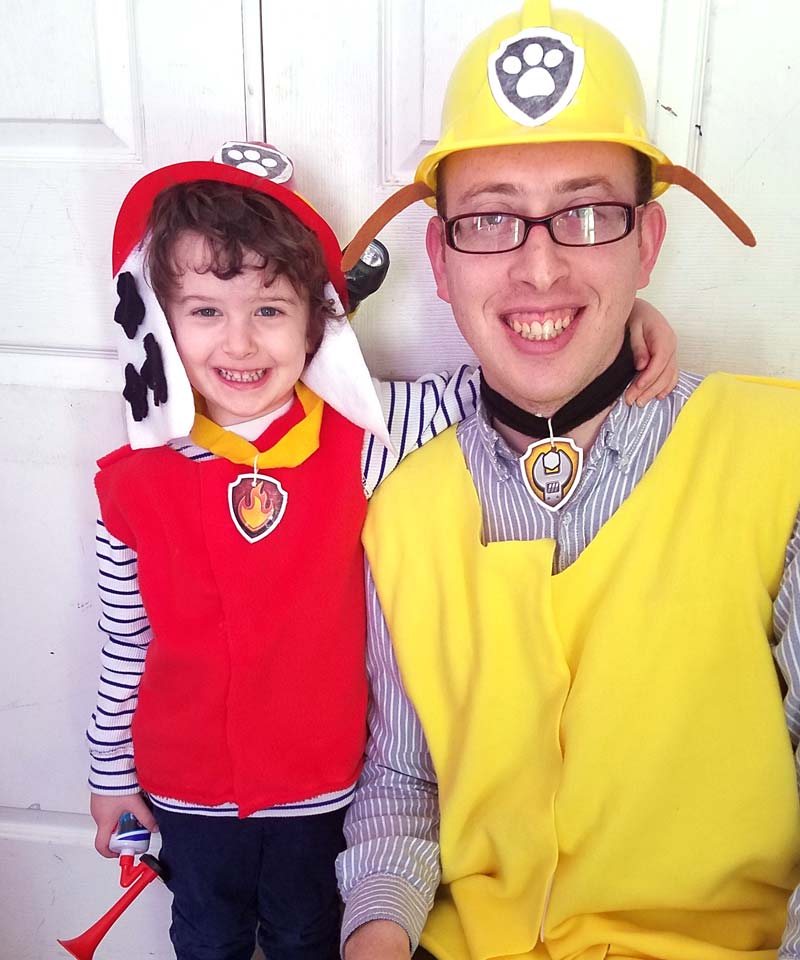 While the Marshall costume gets used all the time for pretend play, the vest on the Rubble costume is too big for M. The hat fits him (my husband has a small head…) so M uses it all the time. And the piece of yellow fleece that I used is large and intact enough for me to either cut it down to M's size for pretend play, or dump it right back into my craft room to use in another project!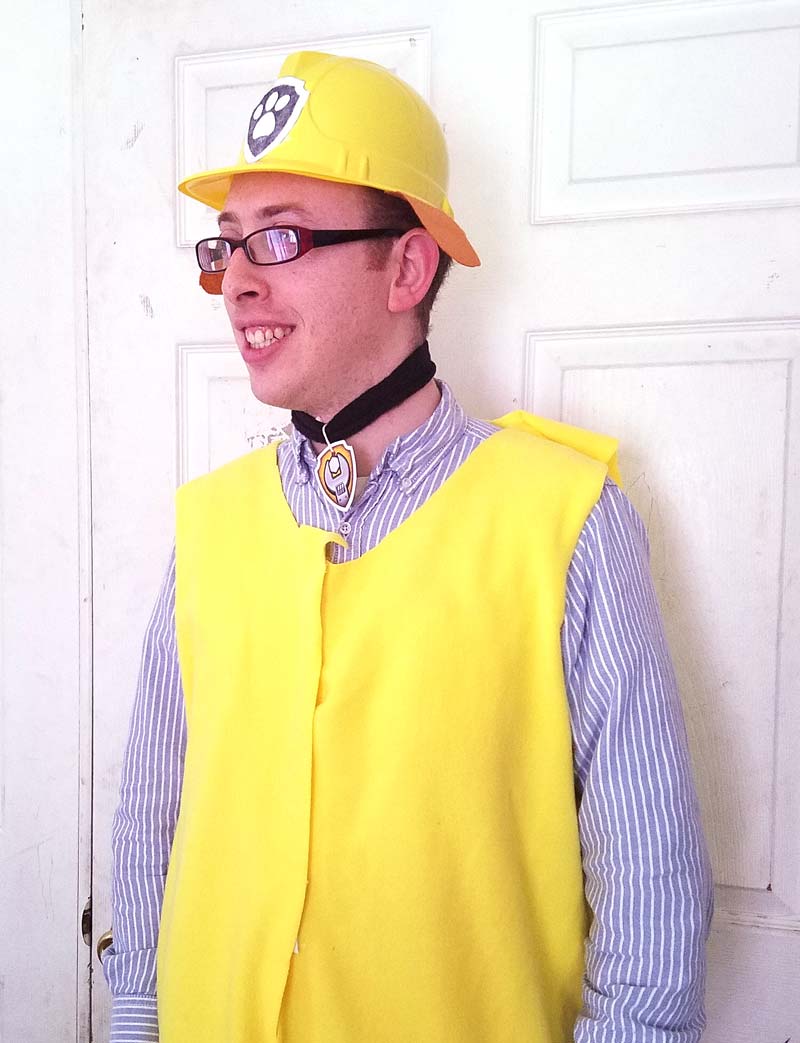 Much of the tutorial for this DIY Rubble PAW Patrol costume is very similar to my Marshall costume that I created, but I've still outlined it all below.
What you need to make a DIY Rubble PAW Patrol costume:
How to make a DIY Rubble PAW Patrol Costume:
Make the vest:

Make the Rubble PAW Patrol Costume hat:
1. Cut two long strips of medium brown felt, kind of the shape of a long tongue.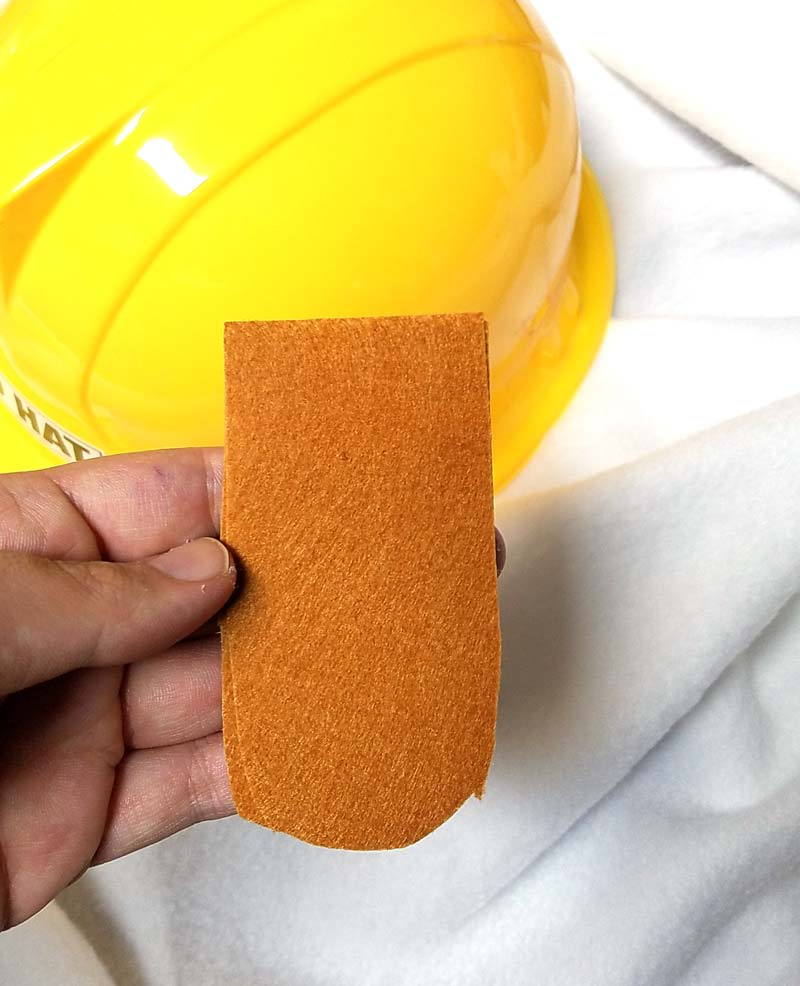 2. Glue them to the inside of the cap on either side of the visor. Bend them down about an inch from the top so that they hang.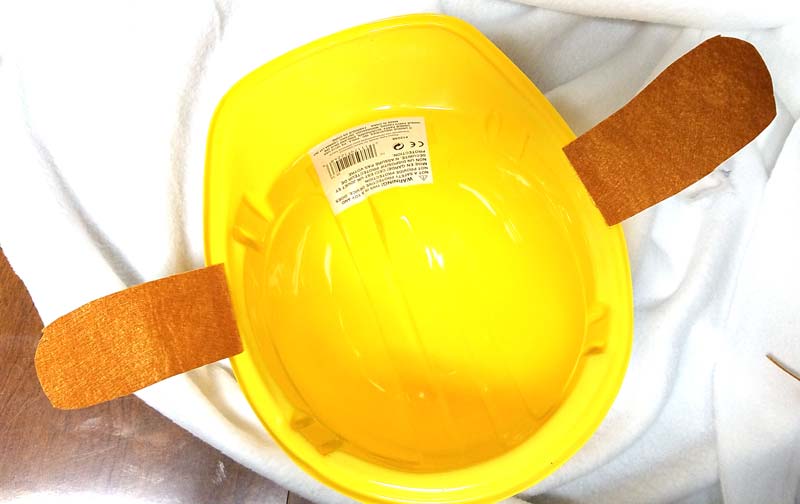 3. To make the badge, cut out the parts of the paw print badge template. Cut the center section (the smaller badge shape) out of gray felt or construction paper.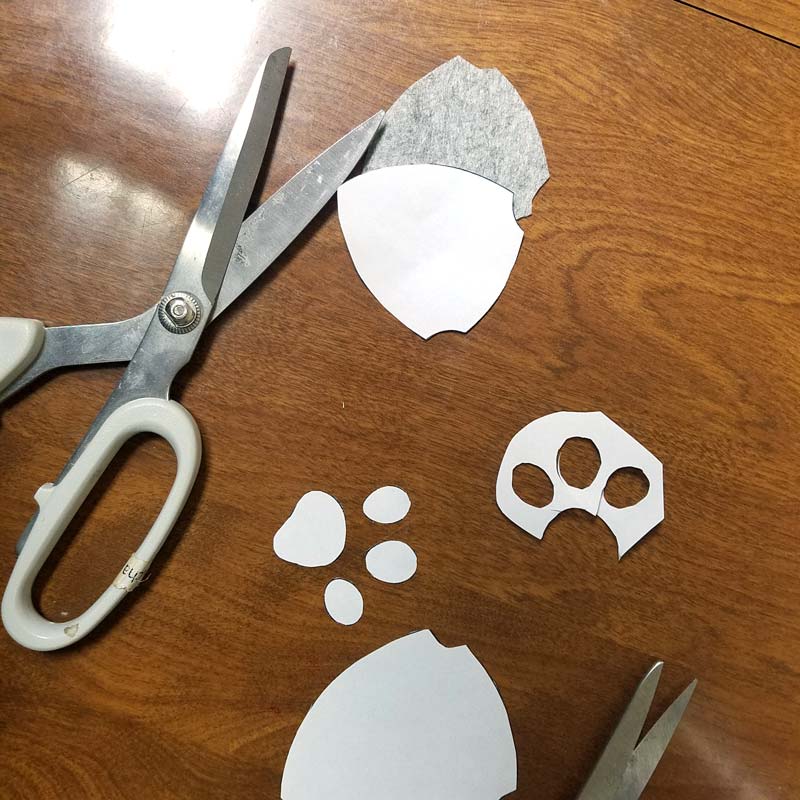 4. Peel any stickers off the front of your construction hat. Use the Mod Podge to attach your largest badge.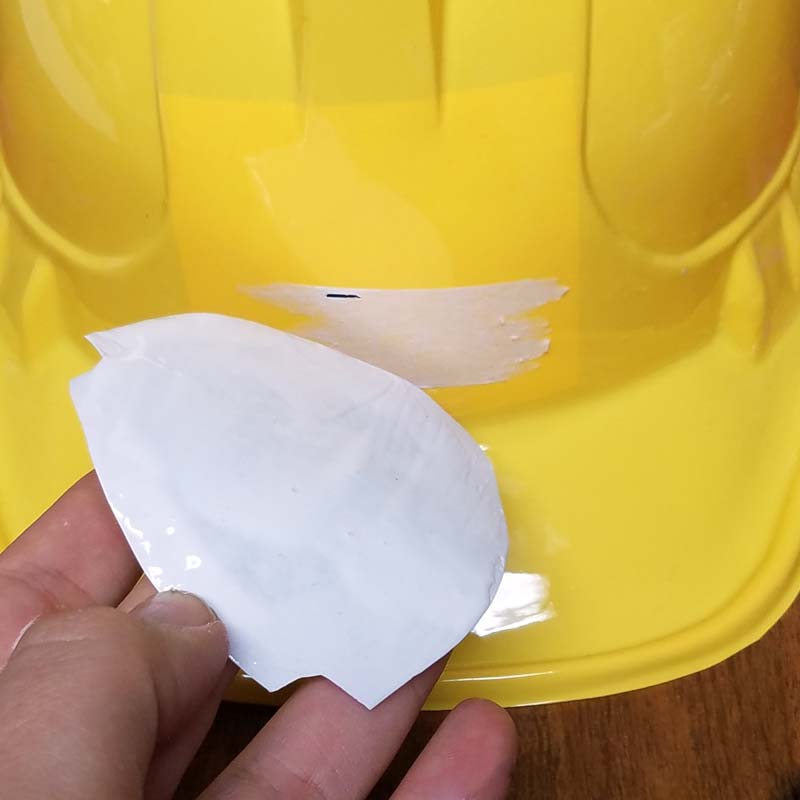 5. Continue assembling the badge on the hat as pictured. When it's dry, add a protective layer of Mod Podge on top to seal it.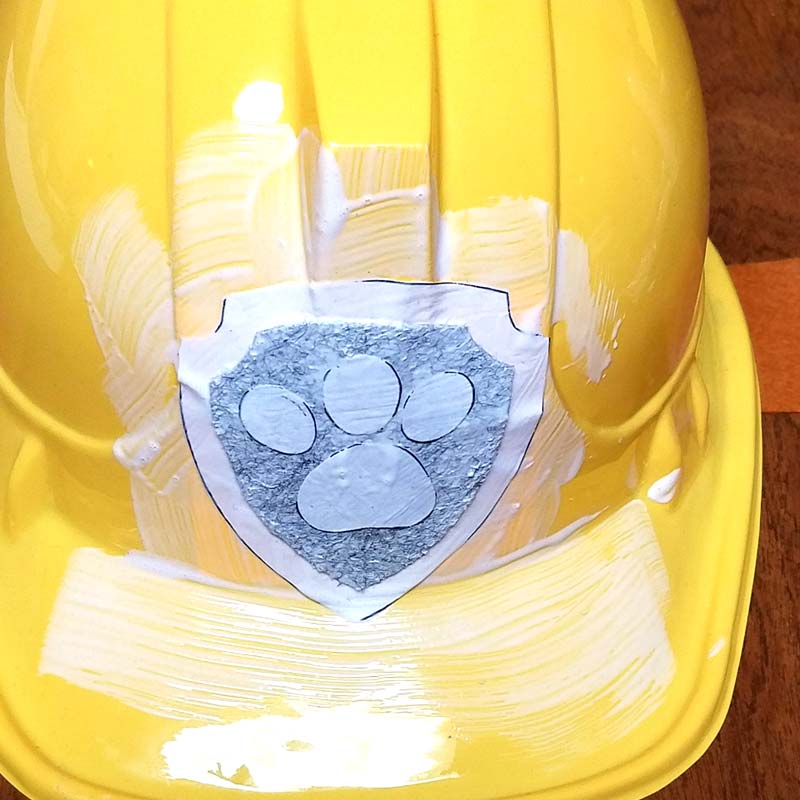 Make your Rubble PAW Patrol Collar:
1. Cut out your Rubble badge and punch a hole at the top. You can laminate it with packing tape if you want.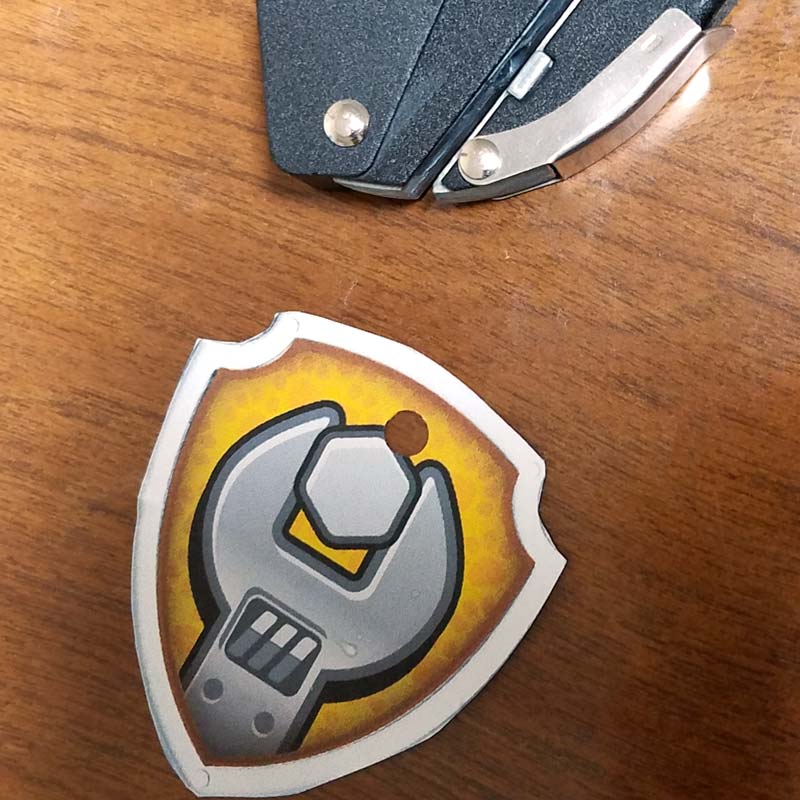 2.Tie it onto a black felt or fleece strip long enough to fit comfortably around the wearer's neck, plus about an inch.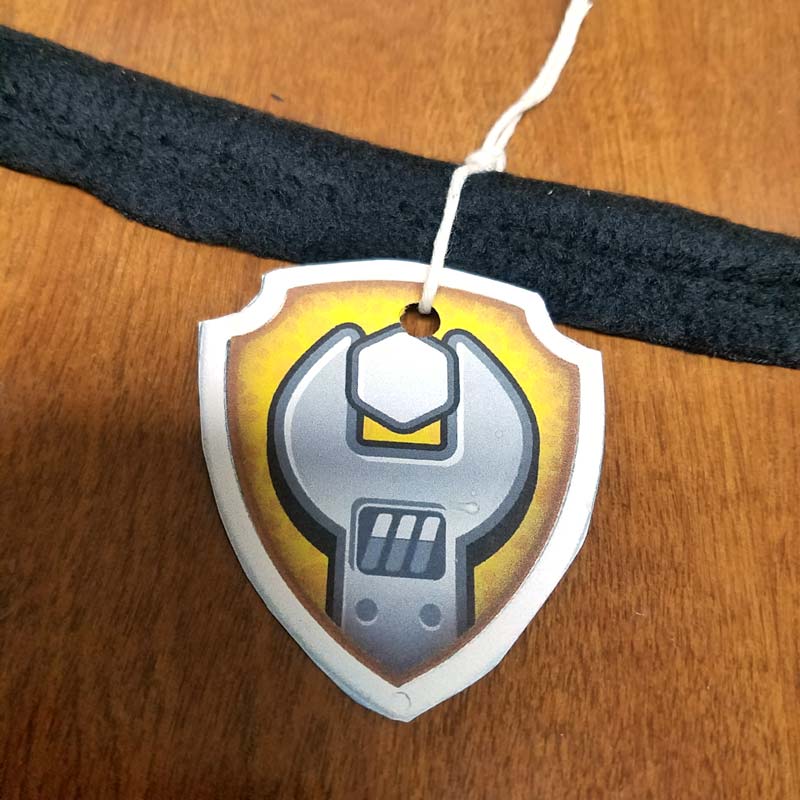 3. Attach a hook and loop closure to the ends to close it.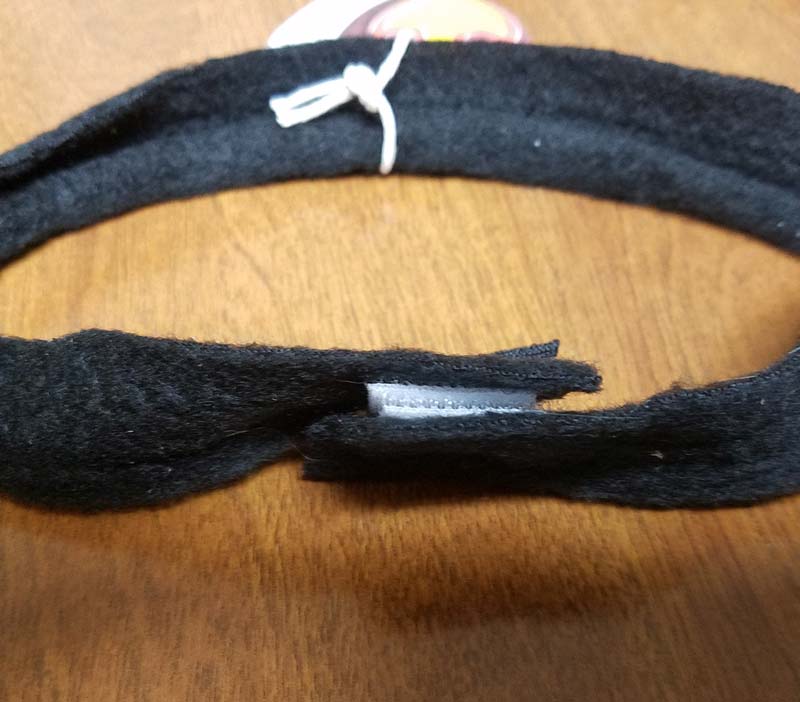 Your Rubble PAW Patrol costume is ready to wear! Who in your family will be dressing up as Rubble this year? Comment below!