Years ago, I made a super easy DIY trivet from wooden beads. It took literally minutes, and I've been using it for years because it's durable, easy to store, and practical. The youngest in your family can help with this easy beaded craft idea too… Disclosure: this post contains affiliate links.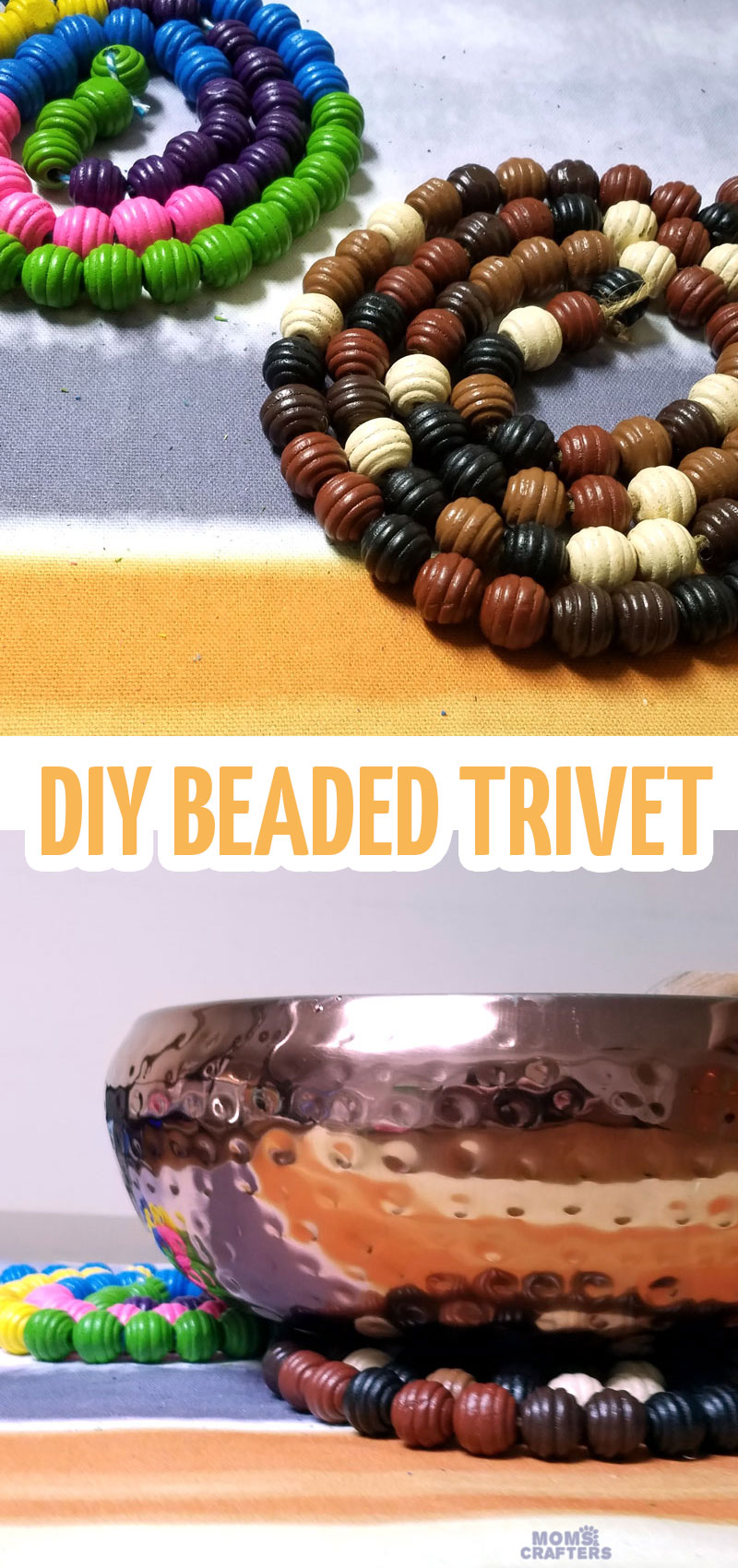 Whenever I have guests, I tend to serve LOTS of hot dishes, and naturally I want to protect my surfaces… But it's hard to store a lot of trivets, and I always found myself running out…
This DIY trivet is made from inexpensive large wooden beads that I have sitting in my stash for years. It's easy to store because it's NOT secured into a circle shape. I just leave it as a long, loose strand of beads, which can be stored in a Ziploc bag, inside the copper bowl above, or just about anywhere. When I use it, I just place it in a loose coil on the table, not worrying about exact placement. It takes two seconds…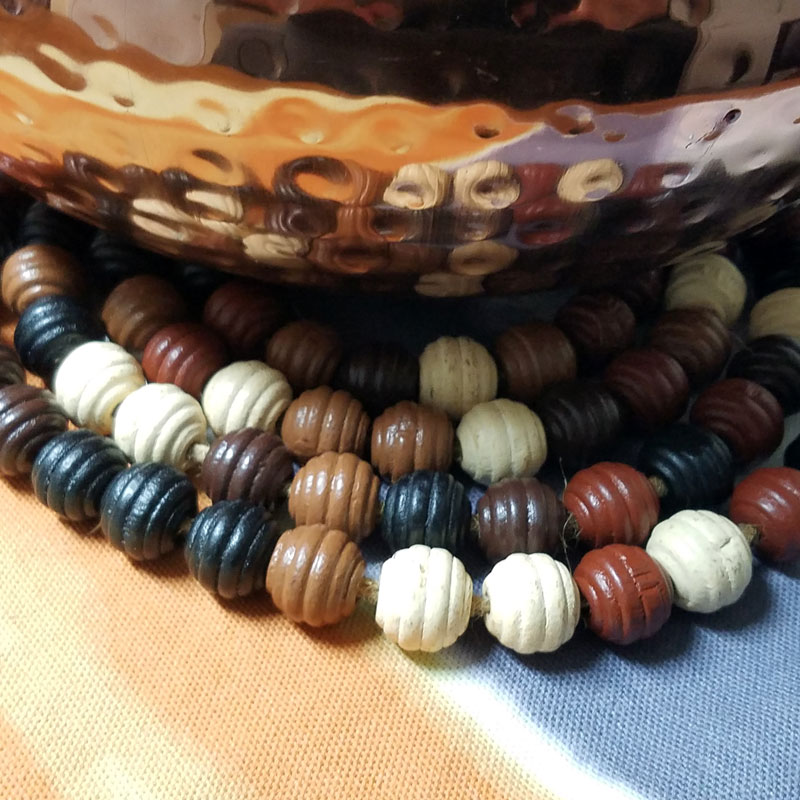 The trick? Keep the beads loose. If the strand is too tight, you'll find that it doesn't lay flat. If you really want to secure it in a circle, you can hot glue the strand in a coil on a piece of felt, but it's definitely not needed. (I didn't.)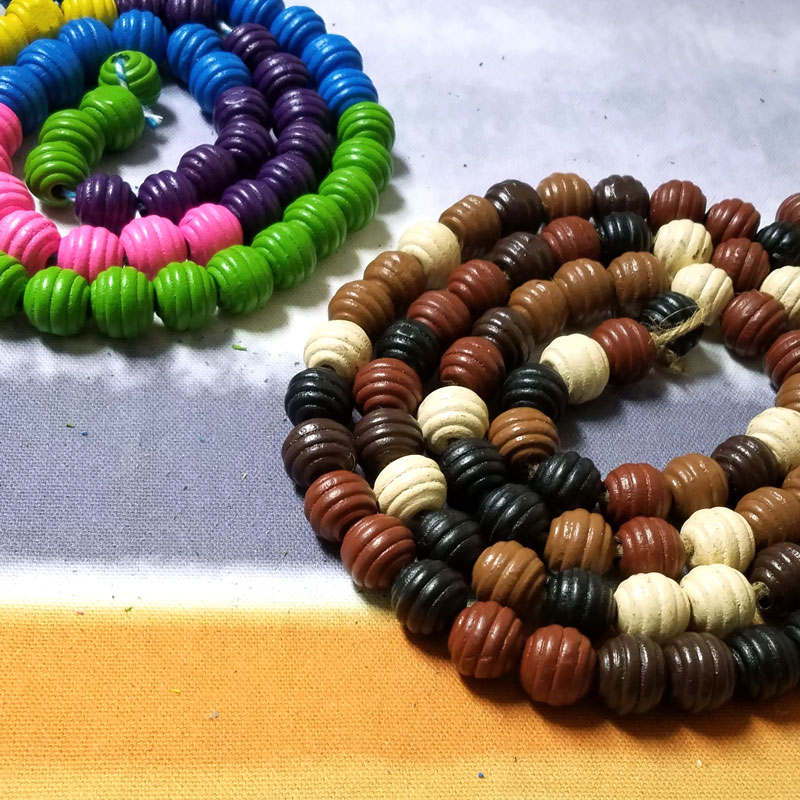 Since this is really just a long strand of beads, it's the PERFECT project for preschoolers. toddlers, or anyone. I made the ones above, and it was very relaxing and fun – the perfect mindless craft. If you're doing it with young children, just use a child's needle instead of the embroidery needles that I used.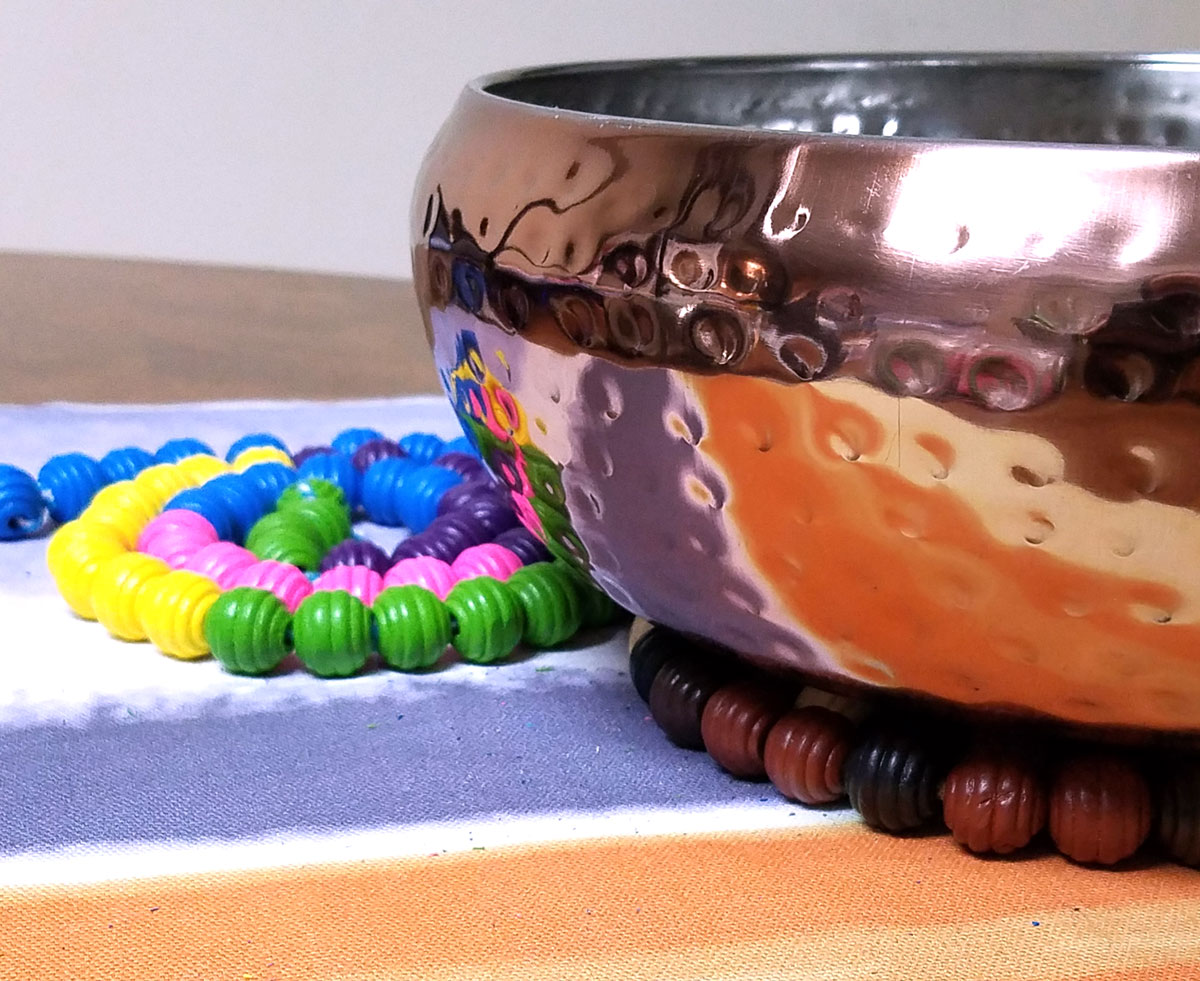 The cool thing about wooden beads is that they are inexpensive and very durable. You can get them in natural, classier colors, or in bright and fun colors.
I used baker's twine in the DIY trivet that I demonstrated on below, but in my original I used jute twine. The baker's twine works with an embroidery needle, but for the jute, you'll need either a scrap of wire or a darning/tapestry needle. The main thing is to choose a string that is tough and durable, as twines tend to be (as opposed to yarn or embroidery thread).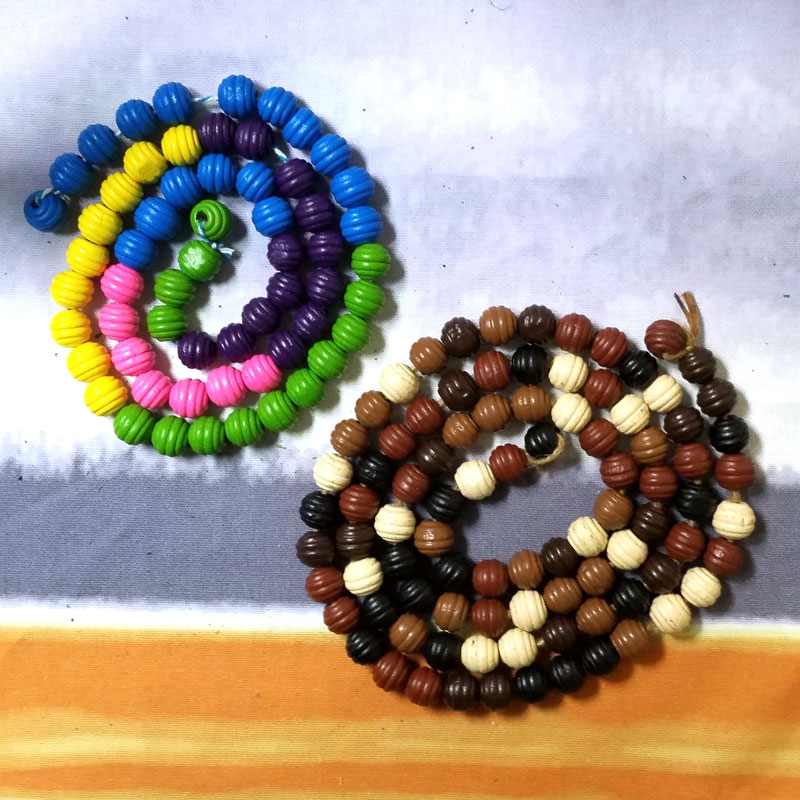 Watch the video below to see how it's done, or scroll down for the materials list, and step-by-step photo instructions.
What you need to make a DIY trivet:
How to make a DIY trivet from wooden beads:
1. Cut your twine to size. Overestimate and make it larger than you think you need it by a foot.
2. Thread your needle (yes, that's the hardest part of making this DIY trivet.)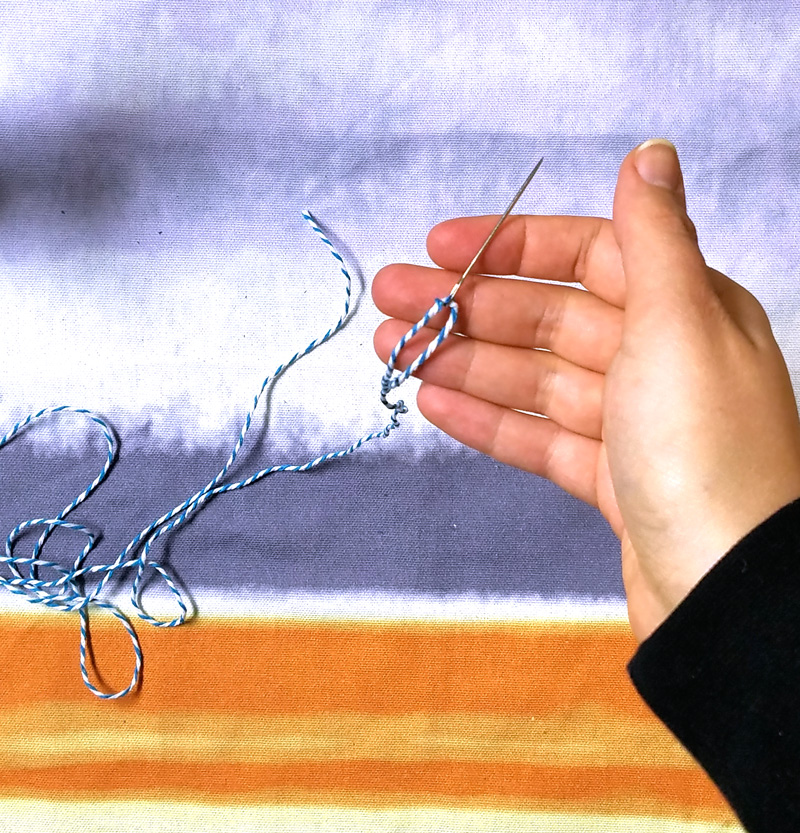 3. Thread your first bead and double knot it in place. Trim your twine.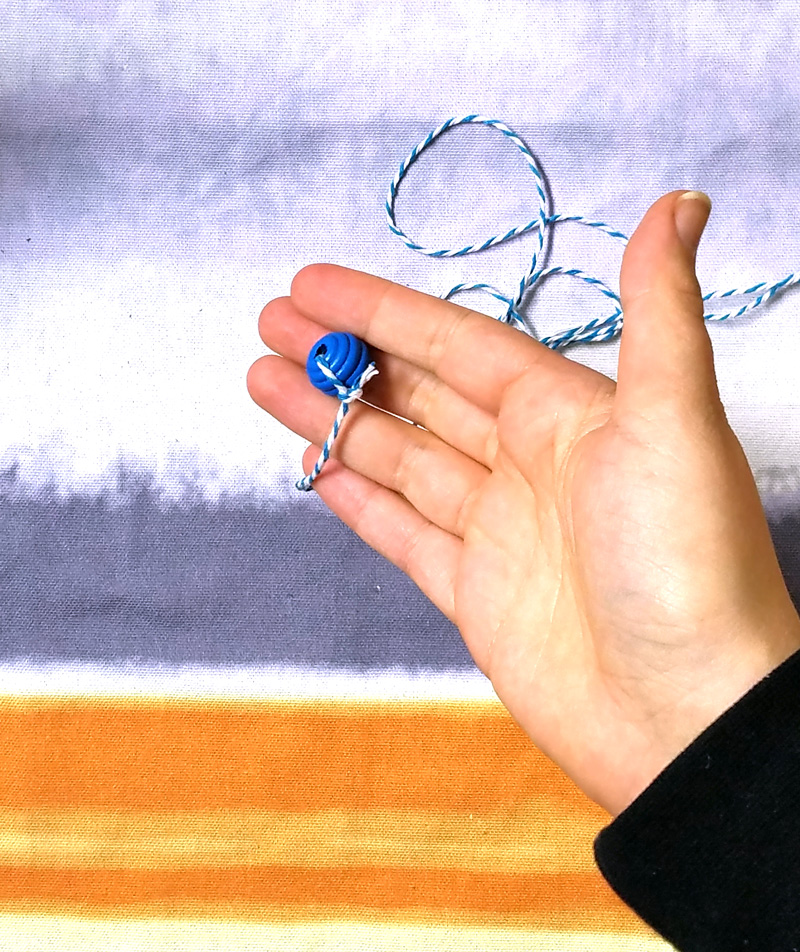 4. Decide on a fun pattern and bead away!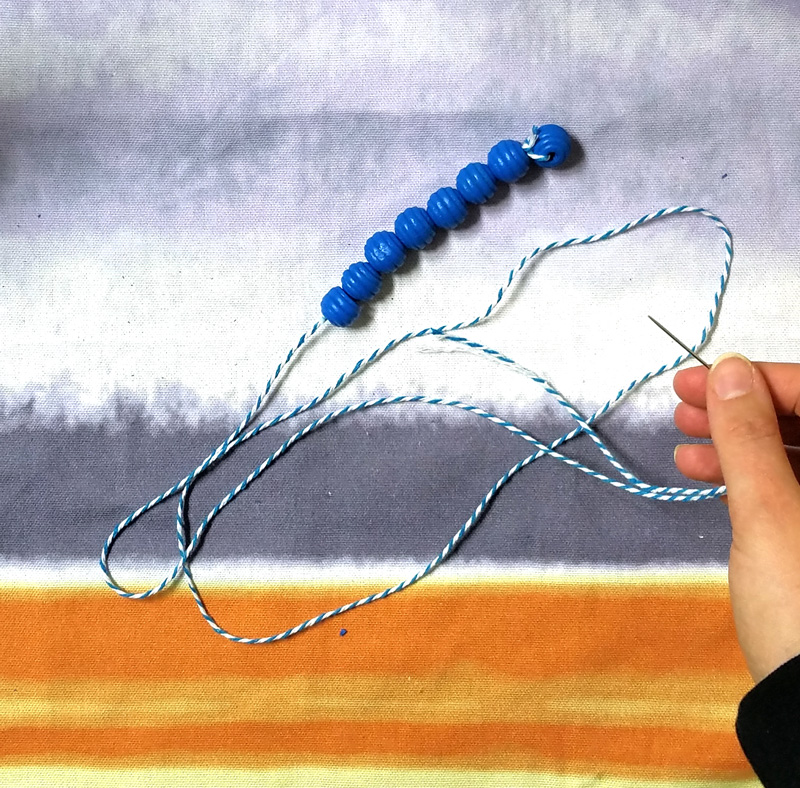 5. Continue until you are satisfied with the length (test coil it.) Make sure your beads are loose so that it coils up nicely.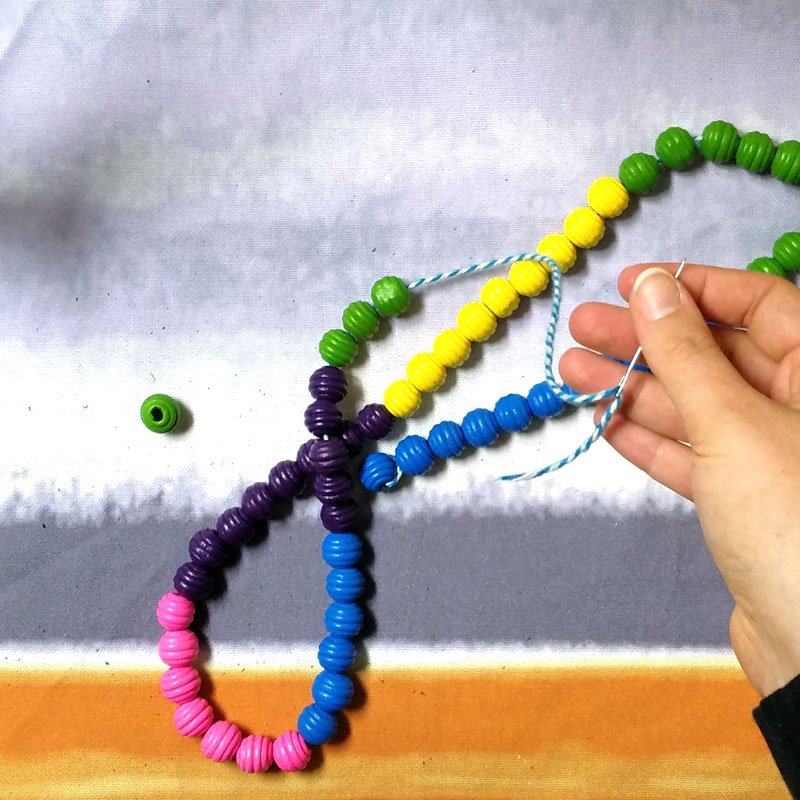 6. Tie on your last bead like you did your first.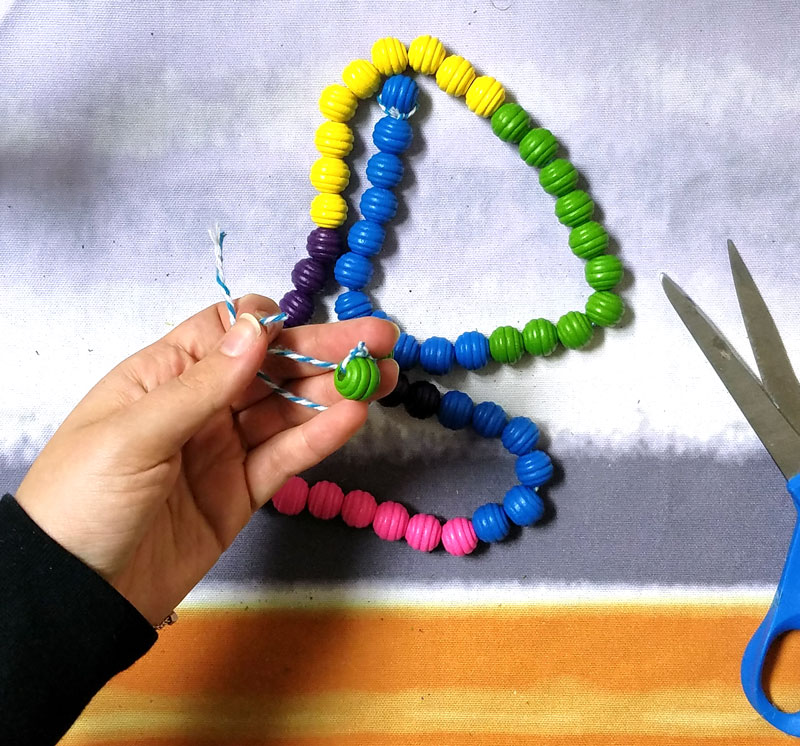 7. Simply coil in place when you are ready to use it! Your guests will think it's brilliant (I know because I've been there… 😉 )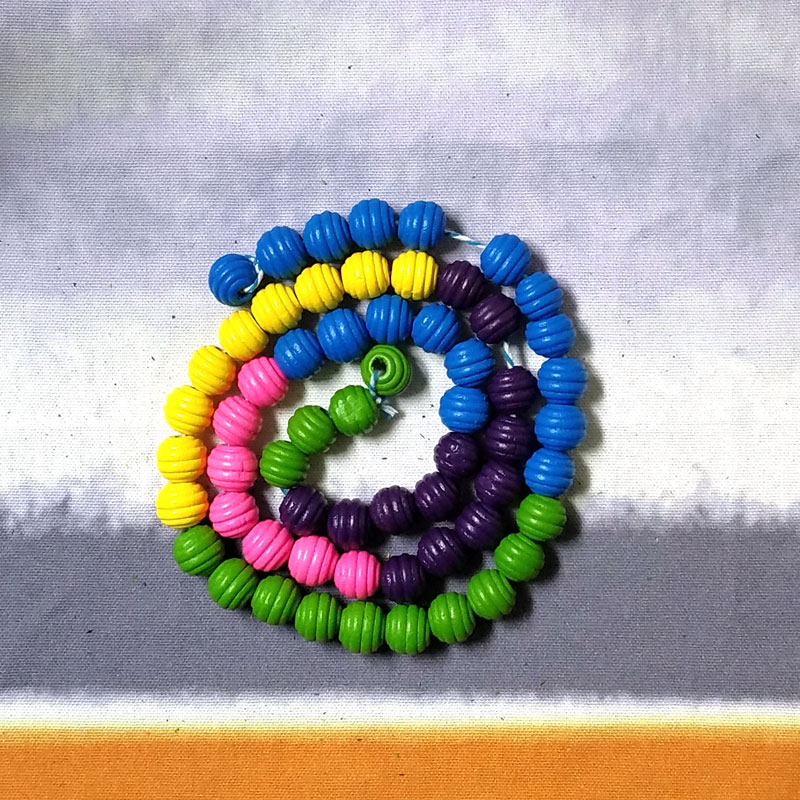 Make small ones and large ones for every size serving dish. Try it in different patterns, non-patterns, and color schemes.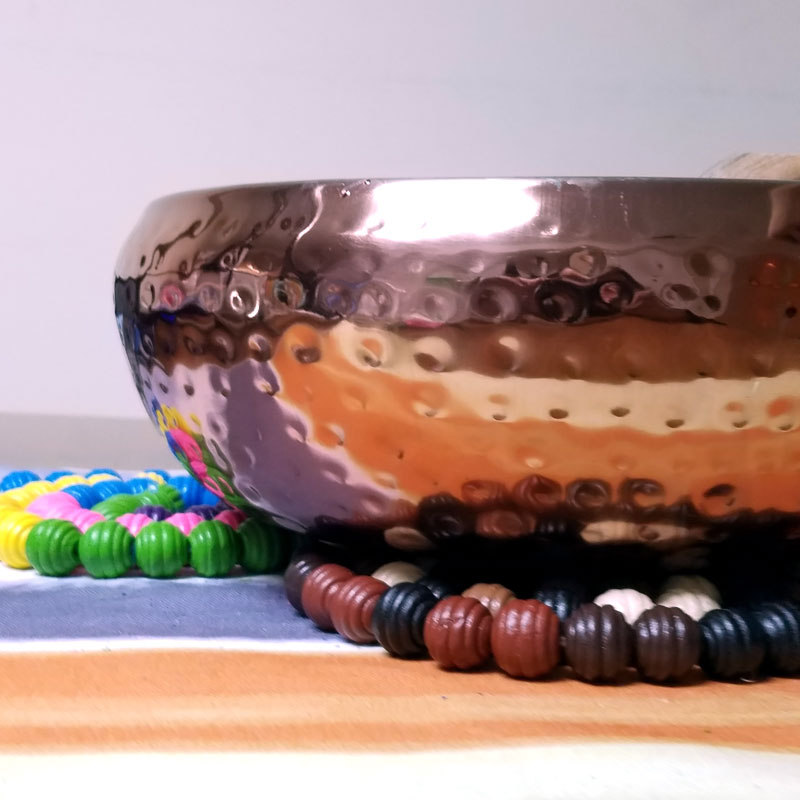 The natural colored trivet above was made approximately four years ago and used heavily since! You'd never guess…
How are you going to make this DIY trivet – which colors or patterns? Who will you make it for? Comment below!