You have a blog. It works okay. You may even be making an income from it. But you need it to look great if you ever want to take it to the next level. For years, I have been instructing bloggers and content creators on various basic graphic design skills. In this post, I will explain why you need a beautiful blog. Disclosure: this post contains affiliate links.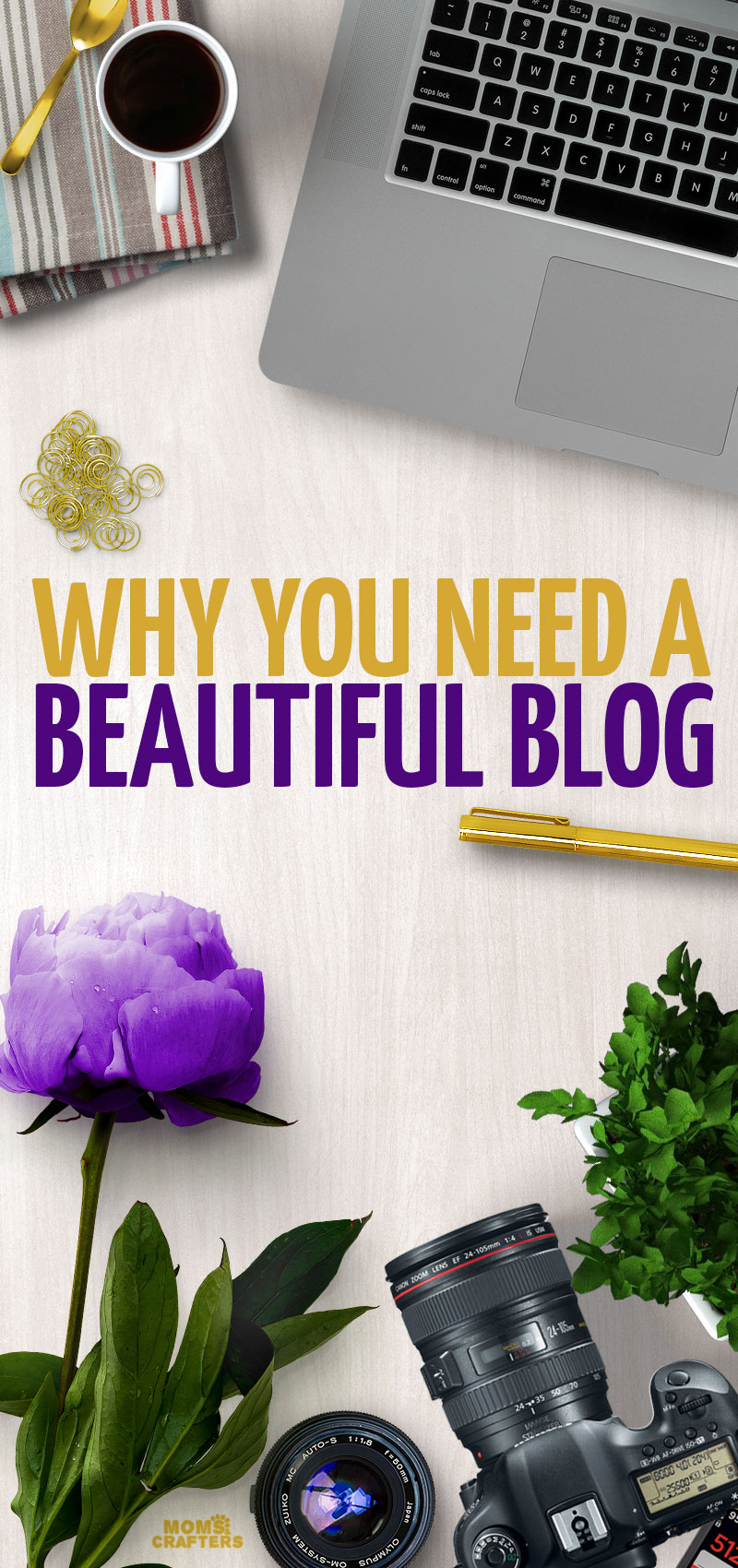 I've been blogging for close to three years, and designing for five. When I first started, I didn't understand why some blogs were so hard to navigate, and seemed so cluttered. Their photos were simply not up to par with the basic standards. Then , as I connected with other bloggers more and more, they started to ask me design related questions. I saw questions posted in groups, and some were directed right at me. I realized that, many simply did not know how to do it, or that they needed to.
This brought to my attention that there is very little design direction out there for bloggers.
I decided to take it upon myself to educate fellow bloggers on basic graphic design principles – starting with the WHY.
That's why I went ahead, and after working on it for over two years I published the book How to Build a Beautiful Blog.
I decided to share some of it with you here.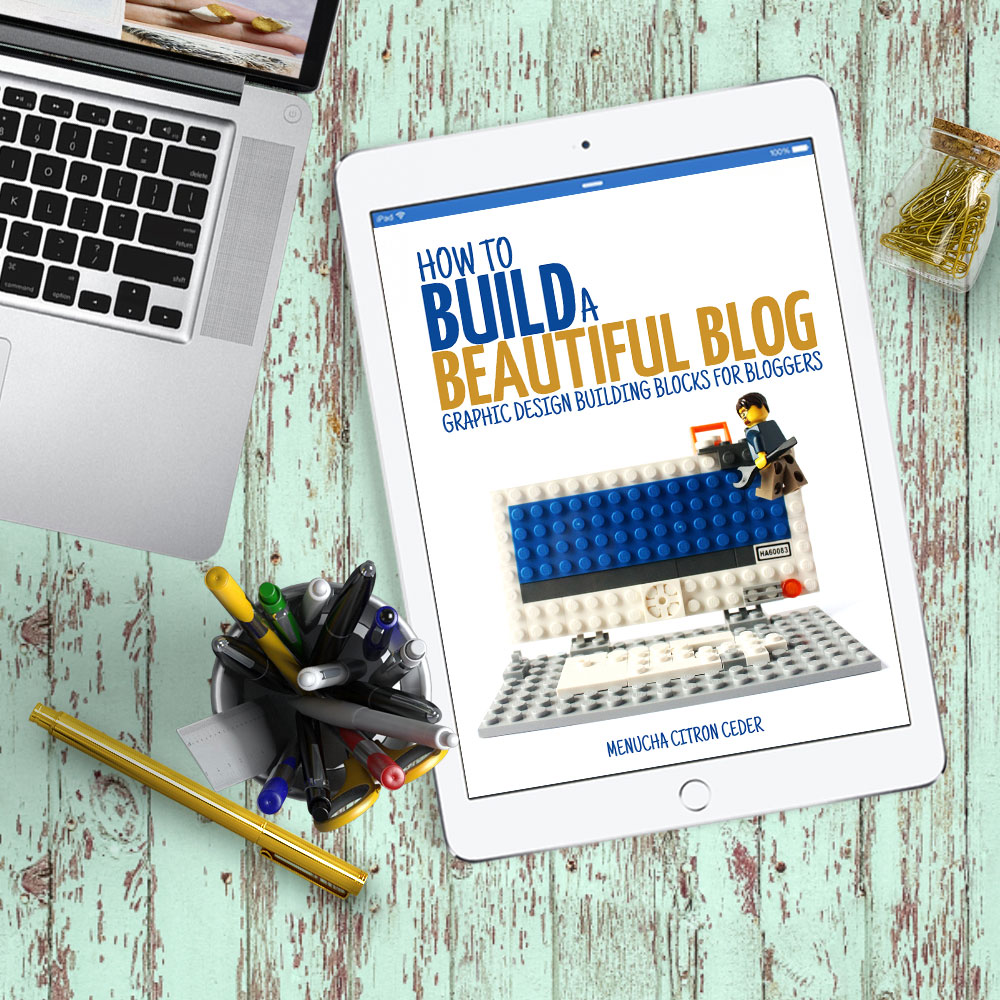 Why you need a beautiful blog…
1. Your Audience – You are writing to reach an audience. Having a pretty blog means that it's easier to reach your audience. It means your social media images will stand out OFF of your blog too, pulling in readers, getting you pageviews.
It makes your posts easier to read. Using the right balance of legible text with a clean design will allow readers to stay, read, click around, and subscribe. In my book, I discuss blog legibility, which fonts are best to use, and how to find them in depth.
2. Your Brand – But there's a lot more to it than that. Your blog is your brand. Your brand is determined by your branding style, the graphics you use as you go along. You want it to be customized to your target audience – to attract sponsors, and of course, to attract the right followers to your blog so that sponsors will want to pay you.
If you plan to earn money off it, you need to have a solid brand in place. You need others to recognize you outside of your blog because they see your face in whatever it is you're posting. In How to Build a Beautiful Blog I take you through branding your blog, and creating a high quality logo, for a tiny fraction of what it would cost to have one made by a designer.
3. Professionalism – Want people to take you seriously? You need a professional looking blog, following basic and proper design use. You want your "resume" (that is, your social media profiles, top posts, and more) ready and handy so that you show everyone you mean BUSINESS.
4. Sponsor work – Beyond just showing you have a specific audience by defining your brand, you want to showcase sponsored products in the best light possible. Learning the basic skills for presentable photography, plus some amazing (almost magical) photo editing skills will get you ahead of the game with sponsored campaigns. In my eBook, I teach you the basics of photo editing using Photoshop, and suggest a few free alternatives.



I see blogs primarily in two categories.
The first hired a professional to design and build it. How to Build a Beautiful Blog will ensure that you know how to guide your designer to create something that suits YOUR brand. It will teach you how to work individual posts, how to capture readers with imagery.
It will teach you how to pull people in via Pinterest – what type of imagery works best for which type of post.
The second is, like me, stuck with little or nothing to invest and is doing everything on its own. How to Build a Beautiful Blog is here to teach the DIYers how to DIY. Learn how to do things on your own so you don't need to hire a designer, for a fraction of the cost of having a designer even think of doing a job for you.
It educates – teaching you basic design rules and principles. It will train you in a huge range of design-related skills, as it applies to your blog – from creating pin images that get repinned AND clicked, to fixing up your photos to make them look more professional. It will train you to understand the basics of design programs, while teaching you what to do if you can't afford expensive software.
The best part? It has a whole section dedicated just to Pinterest!
Purchase How to Build a Beautiful Blog below.