I've been searching for some great travel activities for toddlers, and decided to make these printable travel sheets to take along too. It's easy and cheap to use, and made for the mini Do a Dot bingo markers so that it's more portable. This post contains affiliate links.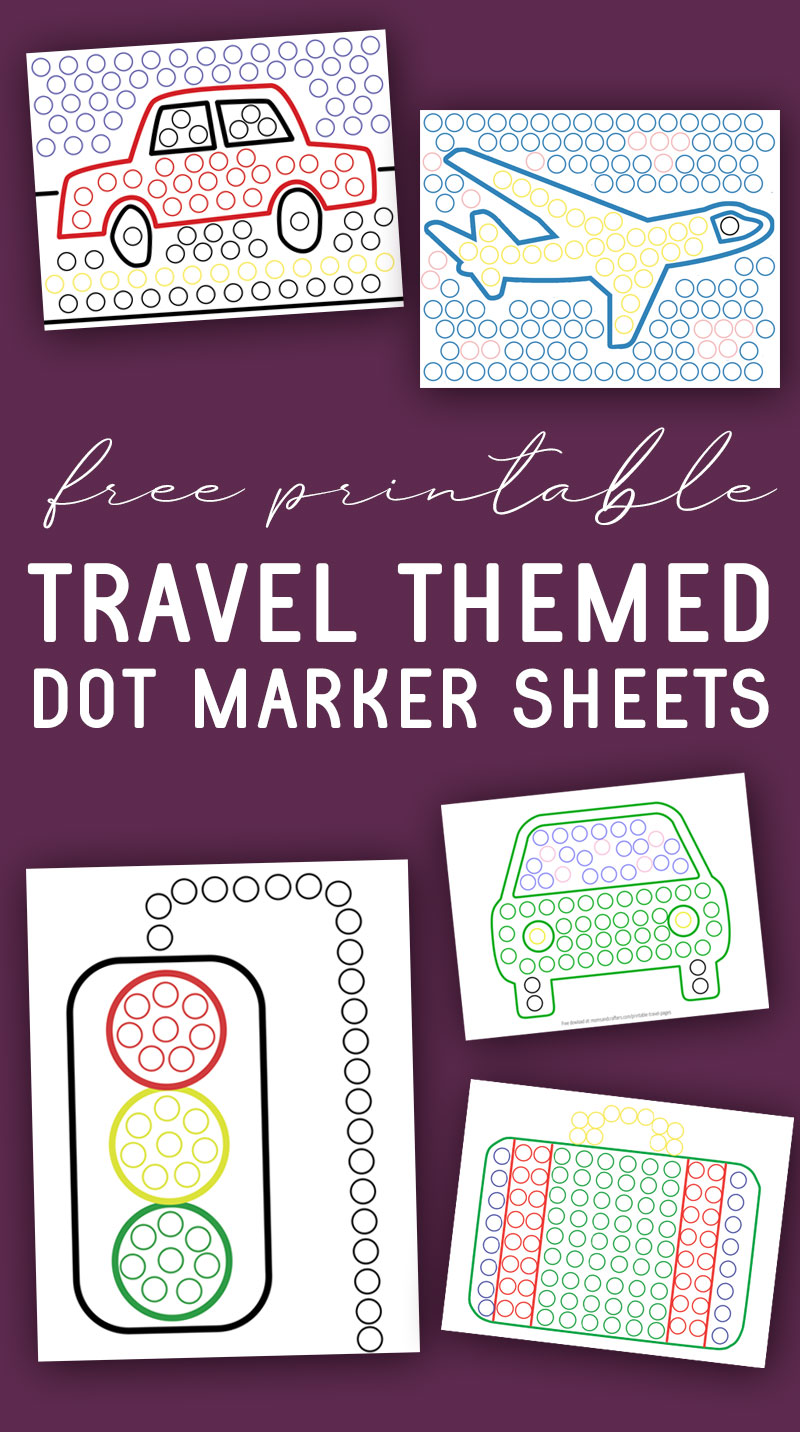 It's hard to believe it, as I update and republish this post from March 2015, that my blog has been going strong for over 6 years.
I published this post when M was just 17 months old, and frankly I had much less experience with kids crafts, beyond my years in childcare and babysitting.
Now, with a little more experience under my belt, three kids from ages 6 months through seven years, I've been digging through my blog for "oldies but goodies" to revamp.
These printable travel sheets are one of my top posts of all time, with kids around the world enjoying them, as part of transportation units, travel activities, or just as a fun activity at home.
So I decided to rewrite it and reshare it with you so that even more children can enjoy it!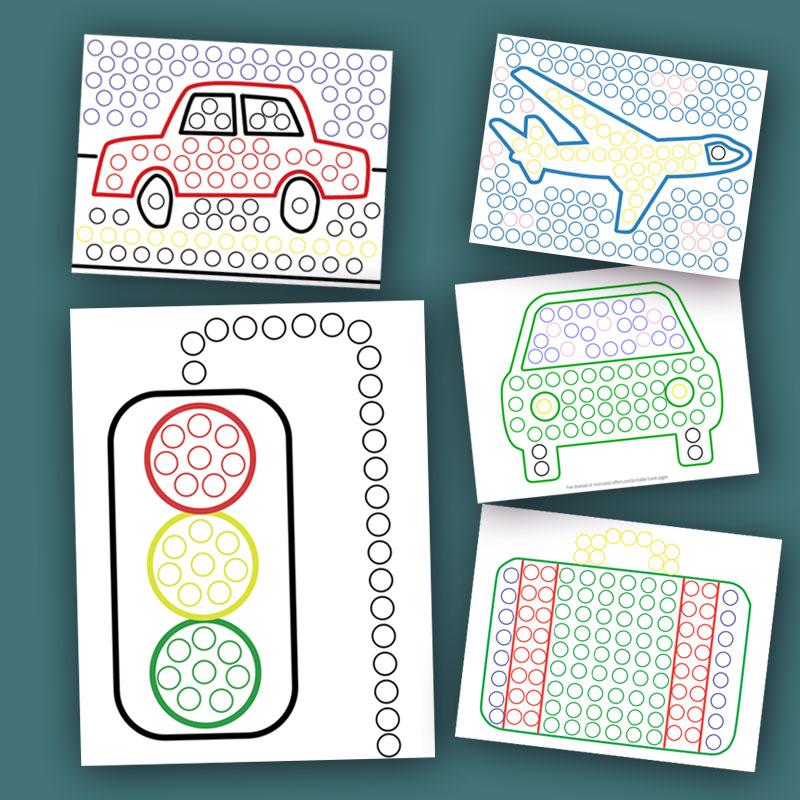 About these printable travel sheets & how to use them
These printable travel sheets were designed for use with the mini Do a Dot markers to make them more travel-friendly.
You can use regular size dot markers using less pressure to make the dot smaller than the full size. I find that my kids often don't fill the whole circle anyway when using dot markers, and having smaller/more dots gives more opportunity for play and art!
While this is a full color printable, so that kids can color match, you can also print it in black and white to encourage more creativity. And if you love this, you may want to check out this huge travel activity bundle or this coloring and do a dot bundle with much more images to try.
These travel do a dot pages offer the following benefits::
Coordination and fine motor skills, by making the dots as much as possible inside the circles.
To match the colors.
To be able to name the various travel-themed drawings.
Your child can dot the markers into the correct circles, matching the colors. Younger toddlers who do not yet have these skills can simply make random dots. Kids of all ages love doing this!
You also don't need to stick to Bingo markers! Try cotton balls held with a clothespin, cotton swabs, or any form of dot art!
Download your travel sheets below
Preview the printable travel sheets
Note: the images below are low resolution previews. Fill out the form above to download your printables.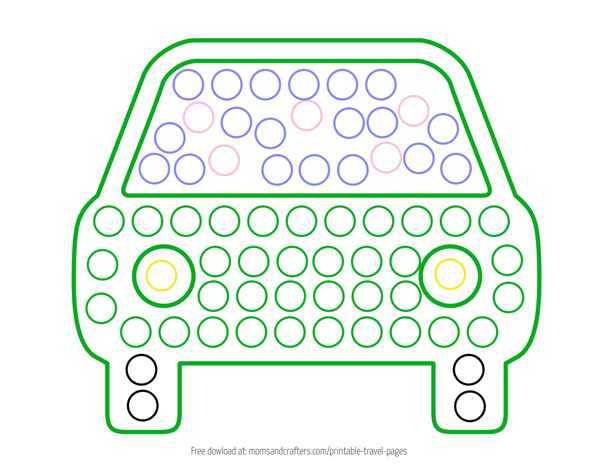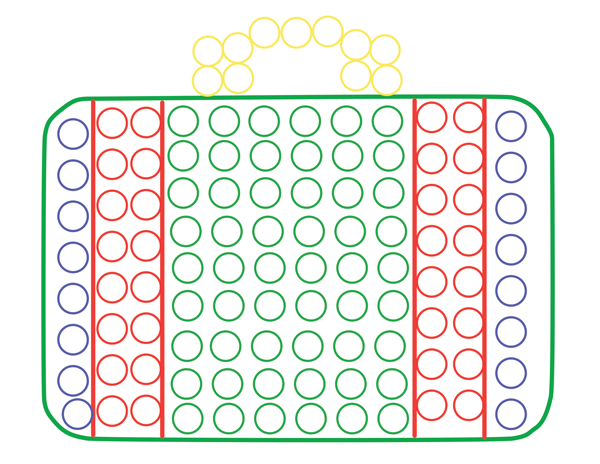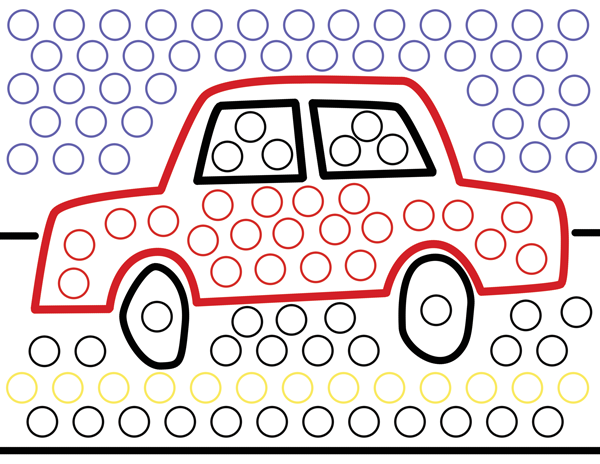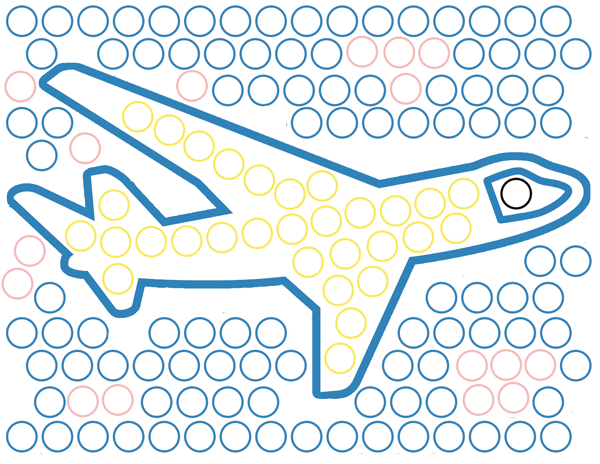 Terms of Use:
Basically I let you use this how you'd like for yourself. Consider "fair use" – and contact me for any commercial applications.
You may not sell it.
You may not redistribute it.
You can share it, by sharing the link to this page.
You may not copy it.
You can print a couple for your friends, but please be reasonable
For personal or classroom use.
If you have any questions pertaining to fair use of this, comment below or contact me.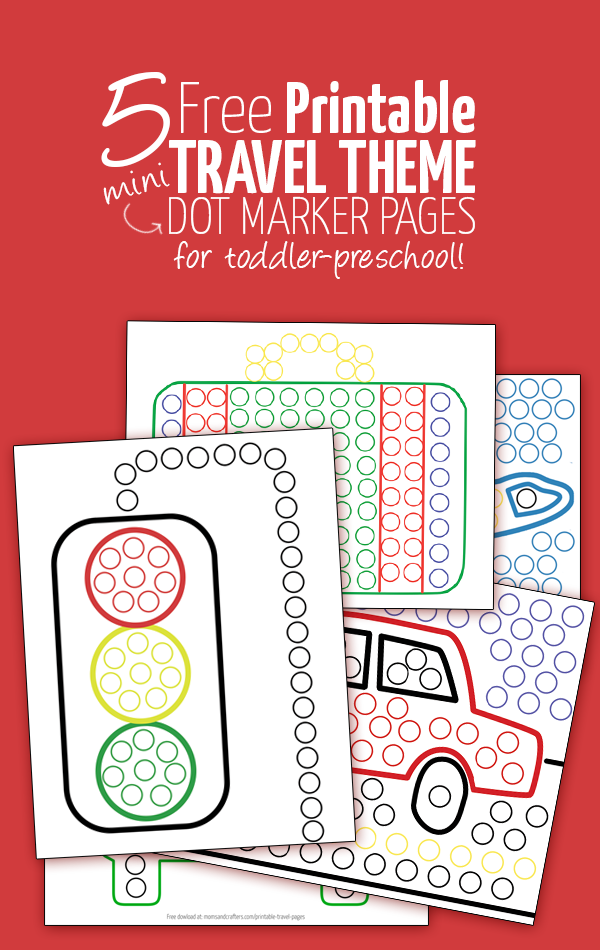 Want more family travel solutions? try these!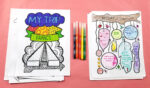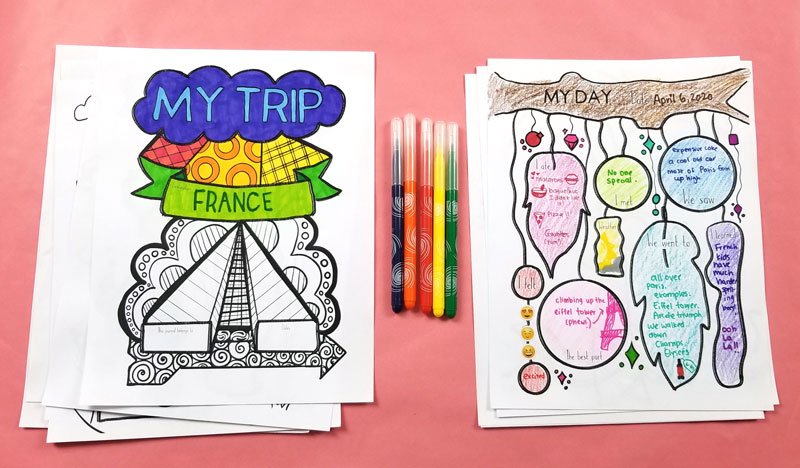 A printable travel journal for kids is a fantastic way to keep them busy and educate them about your trip! For another fun travel …