And we're back… with the Coloring Tribe's monthly theme – a fairy coloring page for you to enjoy! Fairies – what?! If you know me, you'll know that as much as I have lots of respect for all the fairies out there, I am NOT a fantasy person. So let's just say this one was a challenge.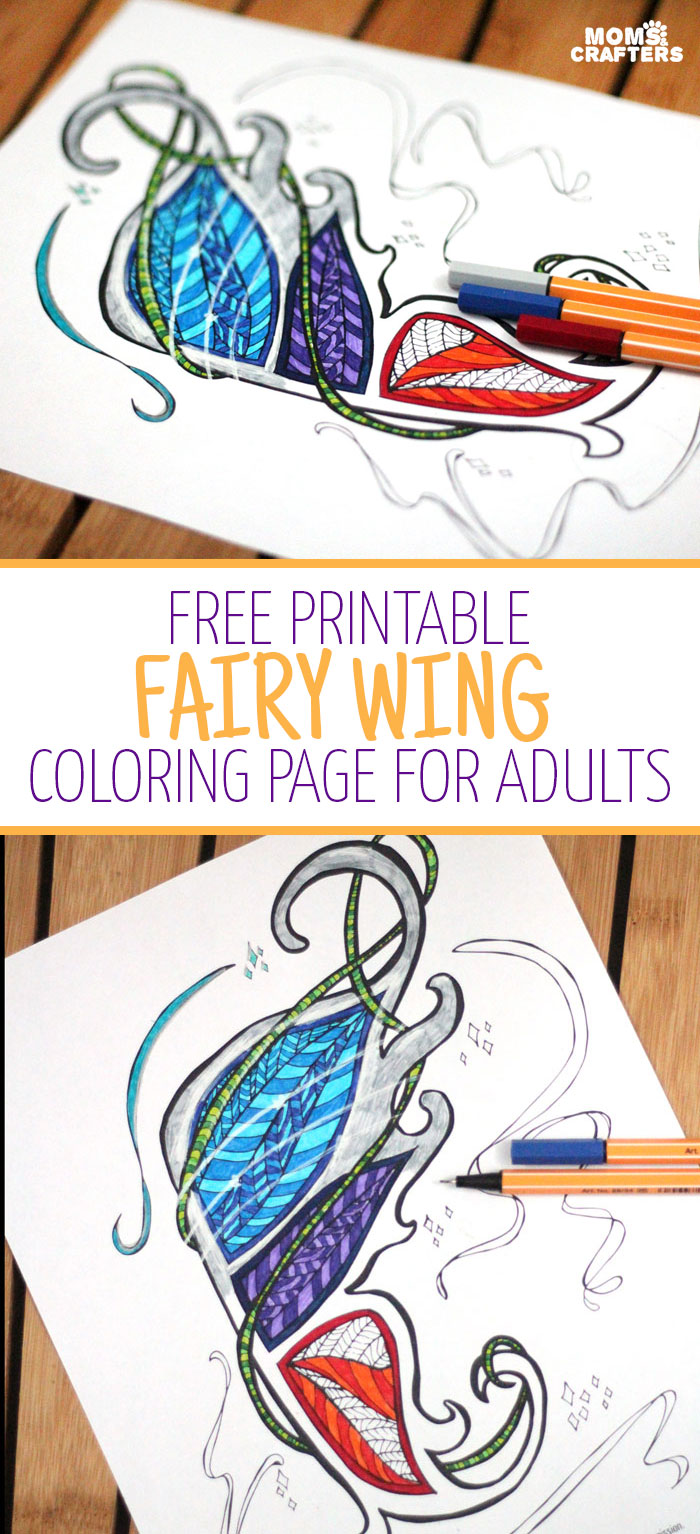 But I cheated.
As you can see, I drew fairy wings and not the fairy. Here's the logic: if you have a beautiful fairy with a magnificent face a pretty dress blah blah blah, that's all you see. But fairy wings can be so magnificent and breathtakingly beautiful, why not take away the distractions and focus on that?
Disclosure: this post contains affiliate links.
[convertkit form=5124950]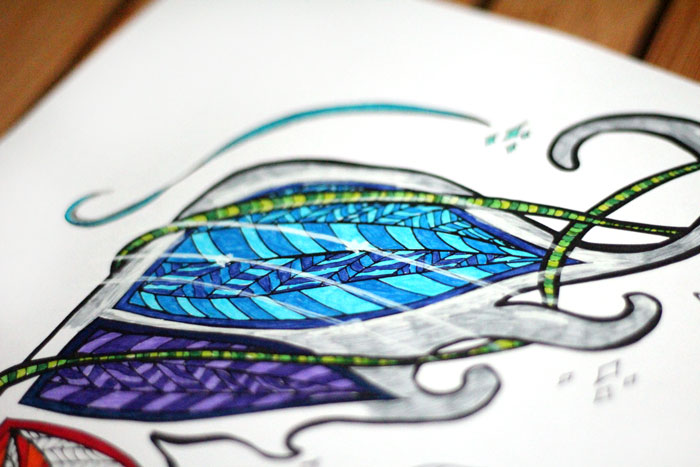 Coloring your fairy coloring page for adults:
I started this page off with Stabilo 88 markers. About halfway through, I realized that it's great for fine detail, but I should have kept my Staedtler Noris Club markers (or even my son's Crayola markers) handy for the larger areas.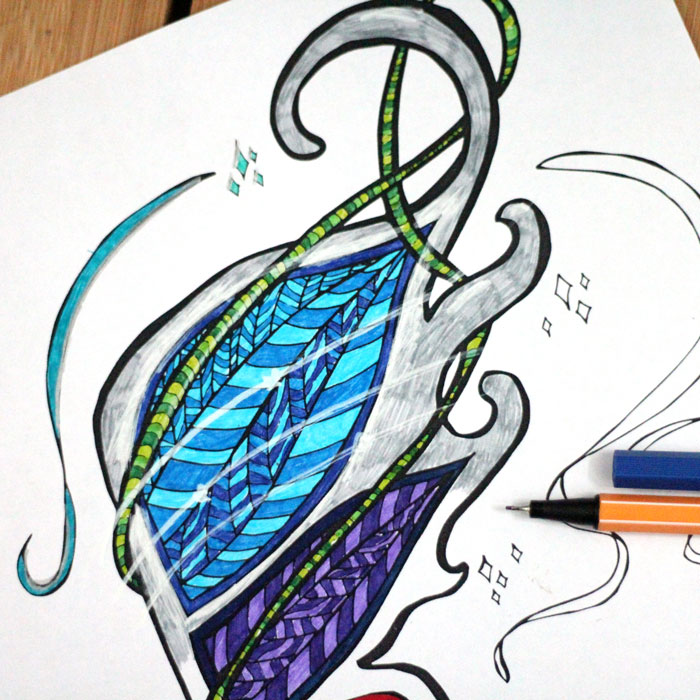 I also wasn't happy with the lack of tone. The Stabilo markers (and most high-quality markers) will have a rich, deep color that can become overwhelming when they are used alone. The Crayolas are more diluted and may have balanced it out. Mixing it with colored pencils would have been the perfect solution.
In general, I'm learning from experiences like this one and the one with my arched city free page that colored pencils get me the best variety in tone, but markers are great for when I want more blocks of vivid color, or when I need to fill in multiple small areas.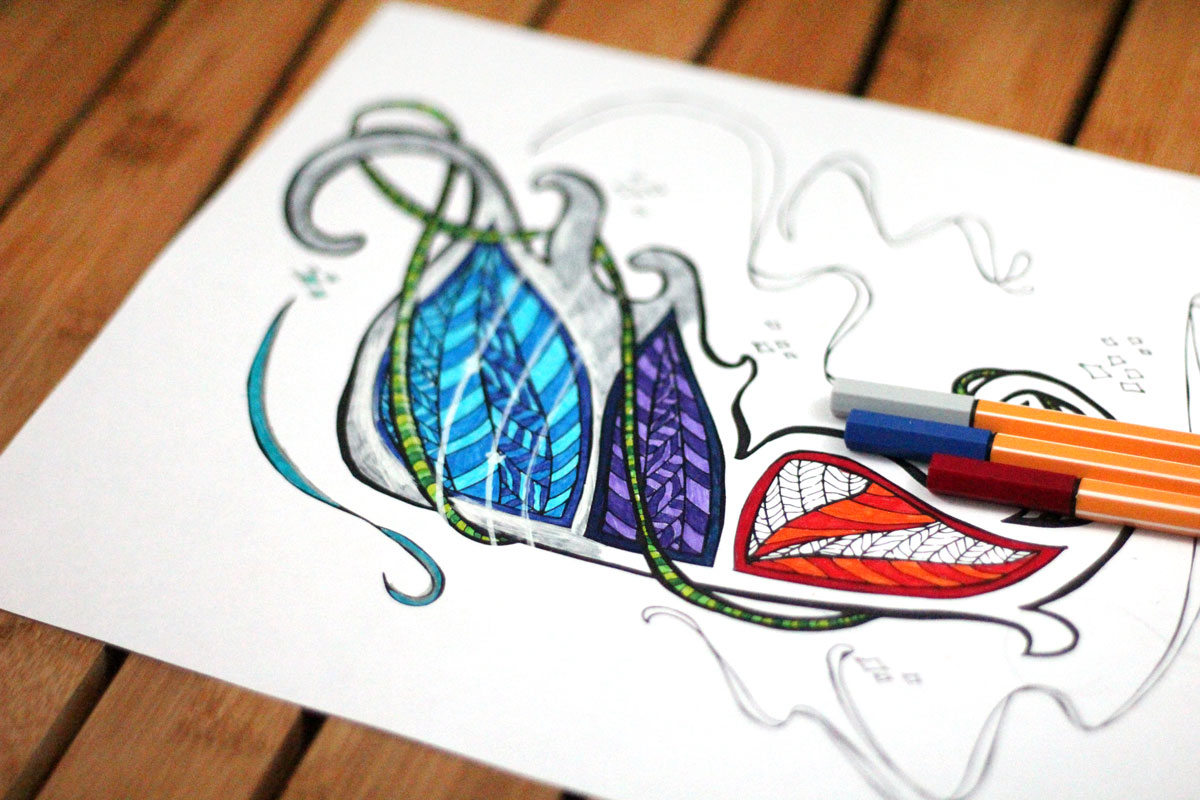 [convertkit form=5124950]
How I salvaged my fairy wings:
So what was my save?
I'm starting to learn more and more the importance of having a good white chalk marker in my repertoire of coloring supplies. I love it so much, I'm even thinking I should try more colors.
A chalk marker writes like a marker but has a chalky finish. This makes it great for adding tone/lightening on top of markers. While colored pencils, and even graphite pencils are perfect for adding depth over marker, when it comes to lightening, I really like the subtle effect that's easy to build up on.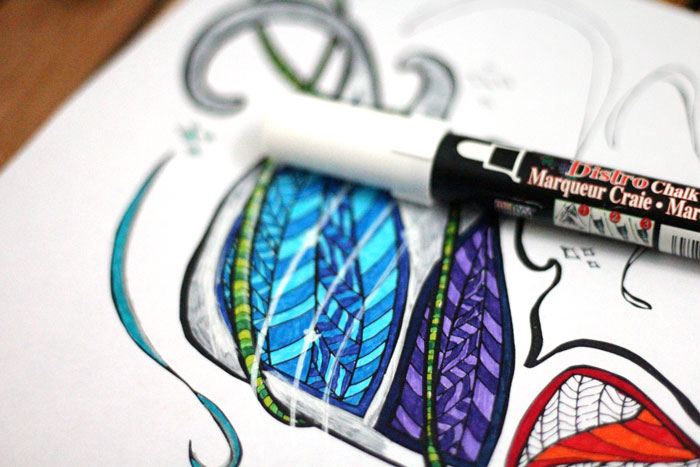 Paint markers are great for adding highlights – and I did some with a silver marker here. It's also perfect for adding some sparkle to fairy wings… Other great tools for this one are glitter gel pens (which probably also could have helped add that brightness I was lacking), or even just plain glitter added in small amounts with a glue stick! Think fairy dust.
And if you haven't yet, you can…
[convertkit form=5124950]
But wait – there's more!
I said I'm not a fantasy-minded person, but yeah, once I got started designing those fairy wings, I couldn't stop! I created a five-page bonus package that you can purchase for super cheap. You can see more details about this package here, or just purchase it directly below. I also have it available on Honey Bee Fairy. As usual, you can also scroll down to the end of this post for the other 4 coloring pages.
More free fairy coloring pages for adults from the Coloring Tribe: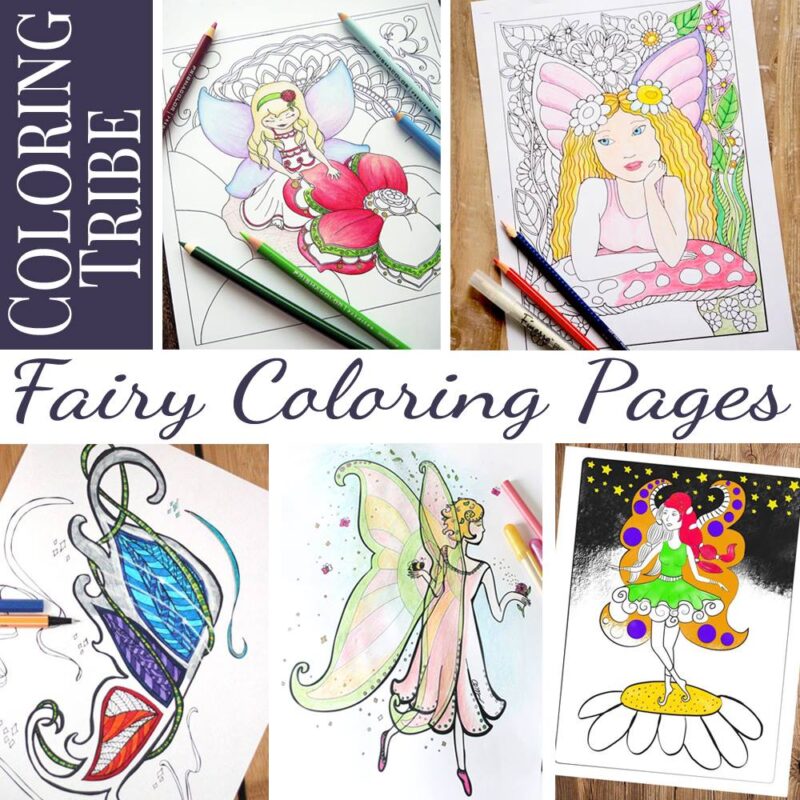 Honey Bee Fairy By Arts & Crackers
Fairies Painting Spring By Hattifant
Fairy Coloring Page by Easy Peasy and Fun
Fairy Wings by Moms and Crafters (you're here!)
Fairy Coloring Page by Trail of Colors
Make sure you follow along so you don't miss the following month's pages!

How do you plan to color this fairy coloring page for adults? Comment below!