This post is part of a social shopper marketing insight campaign with Pollinate Media Group® and Wet-Nap®, but all my opinions are my own. #pmedia #ConquerTheMess http://my-disclosur.es/OBsstV
That first time your toddler paints… isn't it exciting? Making art has been a huge part of my life, and I was so excited when my toddler was ready to start.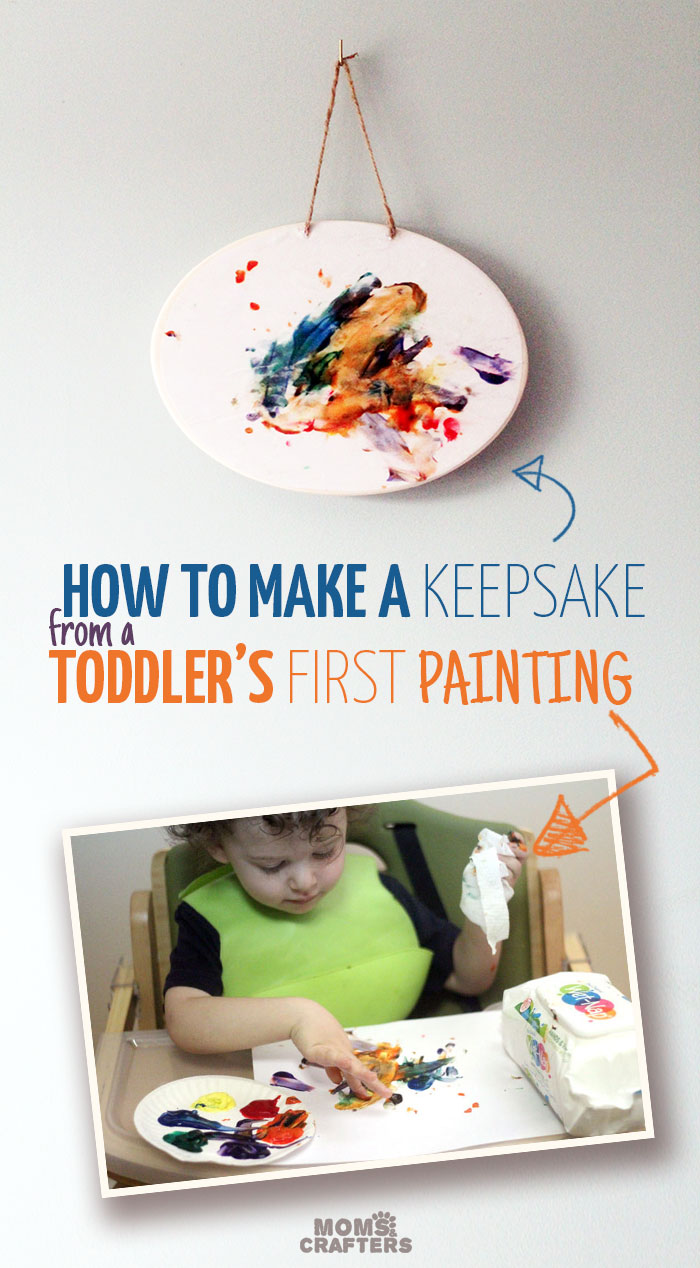 My first thought when we started painting was "we need to keep this!"
It's more the memory of a little man, discovering what it's like to create, than the actual painting. He jabbed at the paint enthusiastically, and then at the paper, his personality shining through. When I gave him the Wet Nap wipes to clean with he started "blowing" into it and then wiped his face. He loved every second – from setup to clean up.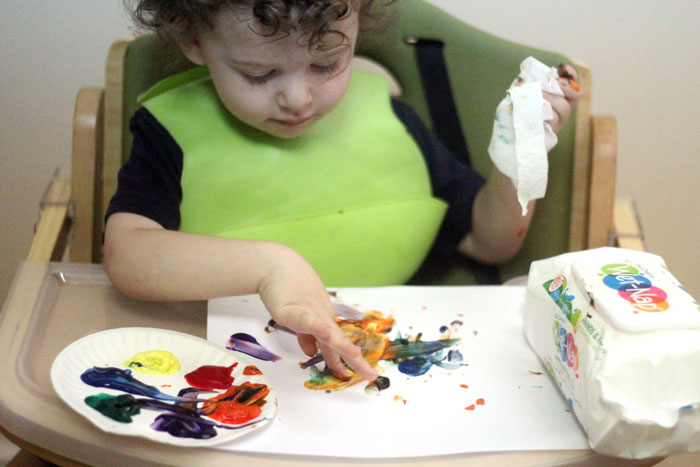 How to keep finger painting clean:
Of course, toddlers like to make a mess out of everything. It's simply who they are. I prepped his setup with Wet Nap hand and face wipes and put on him a bib.
We went to Walmart the Sunday before to get supplies, including Wet Nap wipes for clean-up. Wet Nap hand and face wipes are safe AND moisturizing for hands, face, and body, so I allowed M to clean himself up with them. He took some and wiped his face himself, but I, of course, wiped him down again afterward.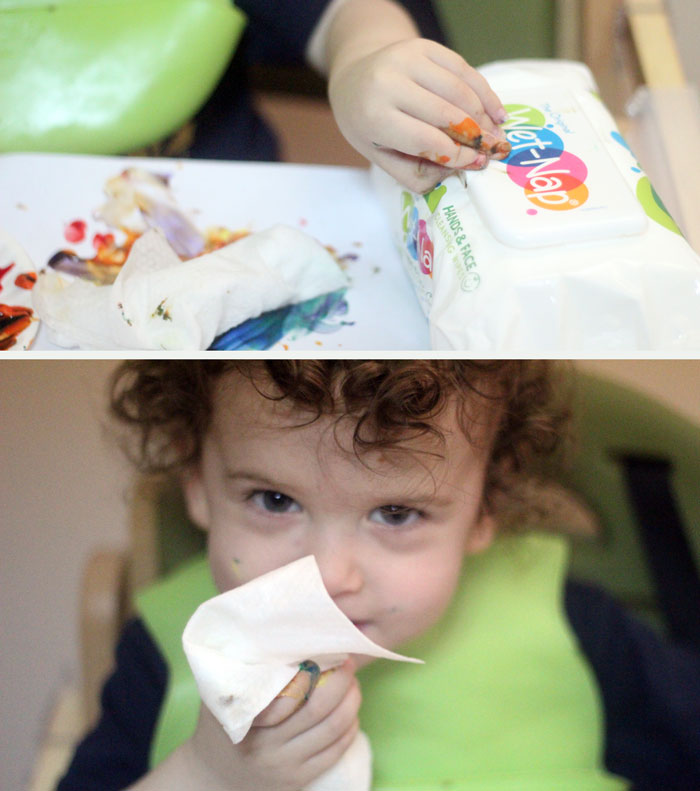 I did not have a smock, but a bib did the job. I strapped him into his high chair for the painting session, and closed the tray all the way to his body. You can strip your baby too, but whatever you do, make sure you use washable and non-toxic paints!
Use regular copy paper for this. Anything thinner your toddler might tear, and anything thicker won't adhere smoothly to your base.
Supplies to make a first painting keepsake: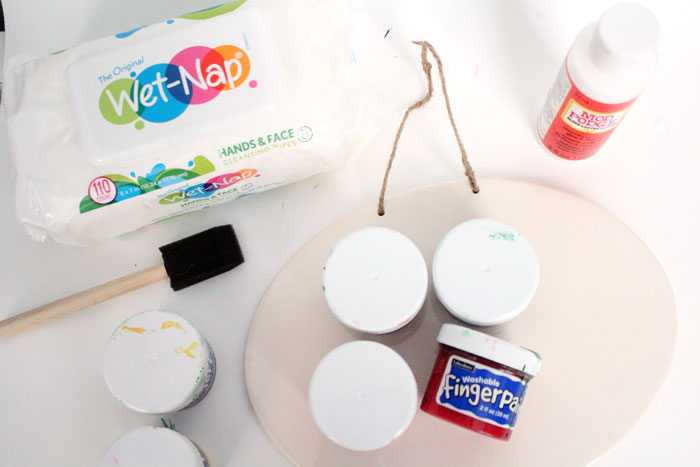 A ceramic or wooden plaque.
Non-toxic, washable finger paints.
A sheet of regular copy paper.
Decoupage glue and foam brush.
Scissors, pen for marking.
Cleanup gear: Wet Nap hand and face wipes, or the canister of hand wipes that M loves to play with…
An enthusiastic toddler.
How to make a first painting keepsake:
1. Set up your toddler's work area! A tip (in hindsight): tape the paper to the surface… especially if you have an active tot.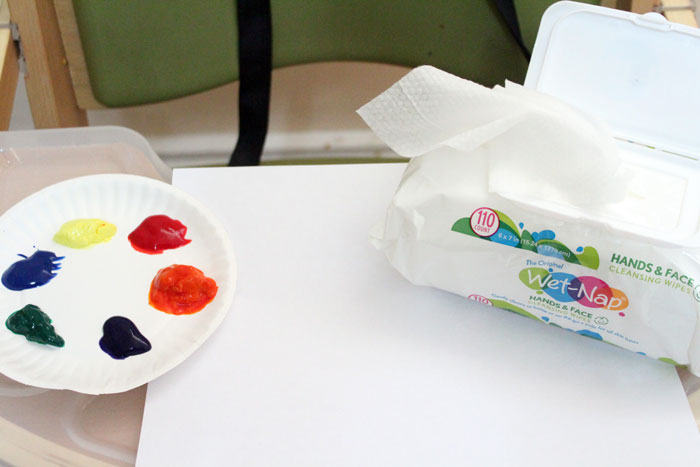 2. Allow your child to explore the wonders of finger painting! It's not only a great open-ended creative activity, but it offers great sensory fun as well.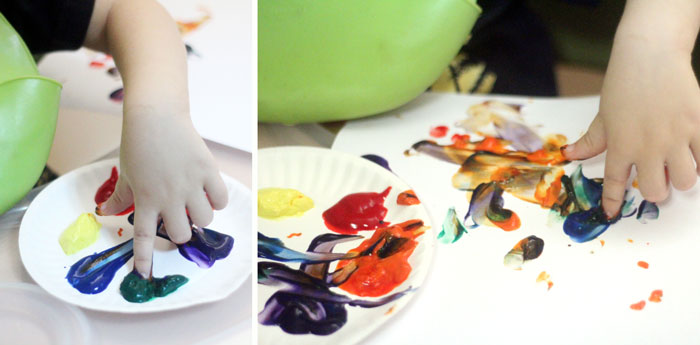 3. Clean up! Grab some Wet Nap hand and face wipes and clean your toddler from head to toe, to prevent the adorable mess from spreading. Visit Walmart for all your Wet-Nap® needs: 110-Count Hands, Face, & Body Cleansing Wipes, 24-Count Packettes Antibacterial Hand Wipes and 40-Count Canister Antibacterial Hand Wipes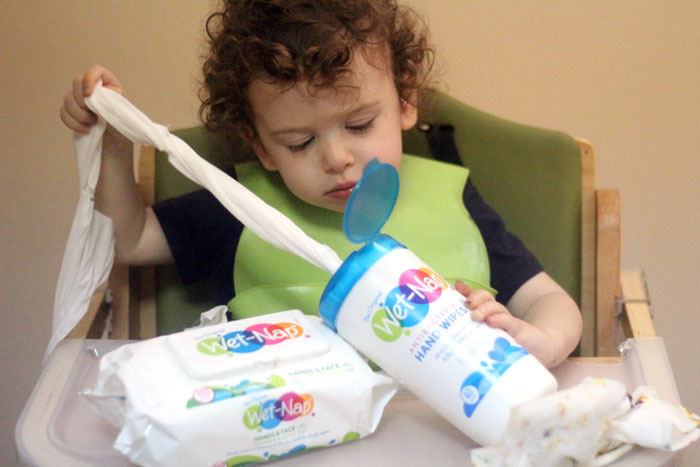 4. Allow the artwork to dry completely.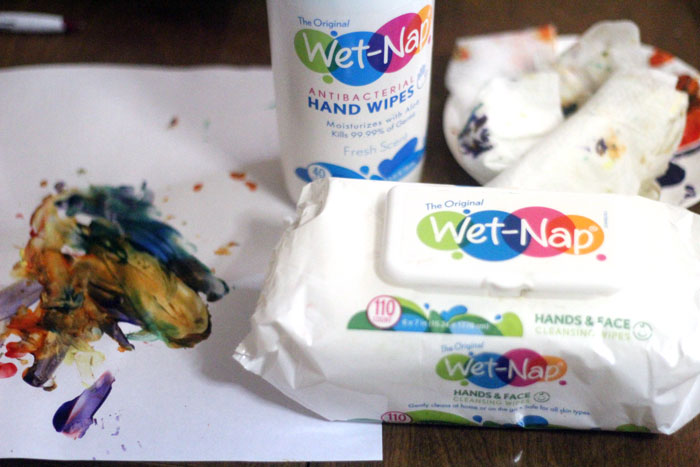 5. Measure the shape of your plaque and cut out the artwork.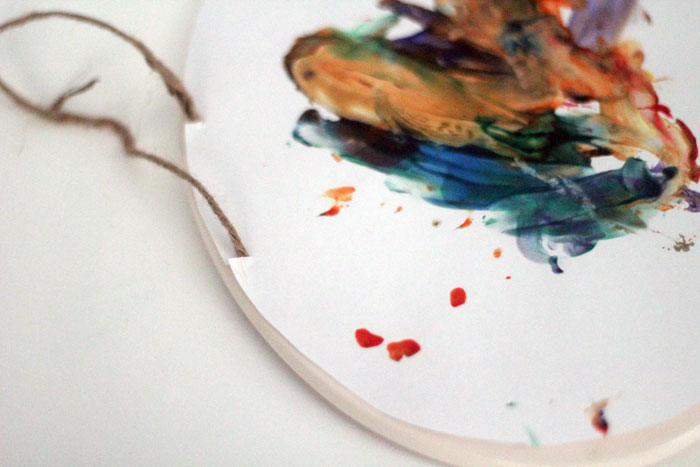 6. Apply a thin layer of decoupage to the back of the artwork. Smooth it onto the plaque, removing any creases or bubbles. Cover with another even layer of decoupage.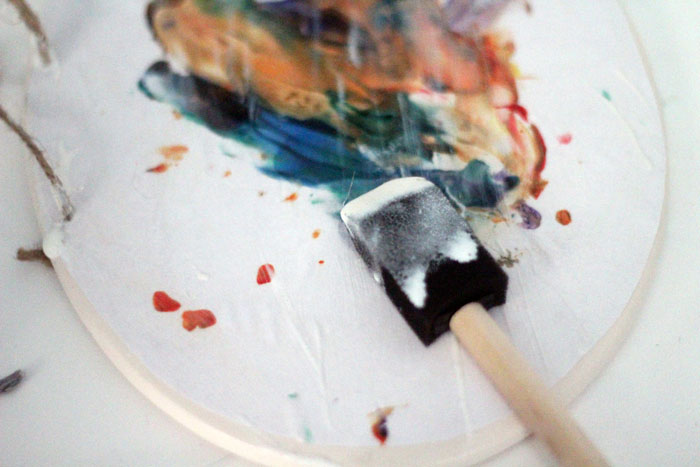 Tip: When you're painting over that first layer, avoid using too many strokes. Do clean, even sweeps with the brush in one direction as a little bit of the paint will pick up. This gives it a great finished look, but you don't want too much of it!
7. Once that layer is dry, apply a second layer!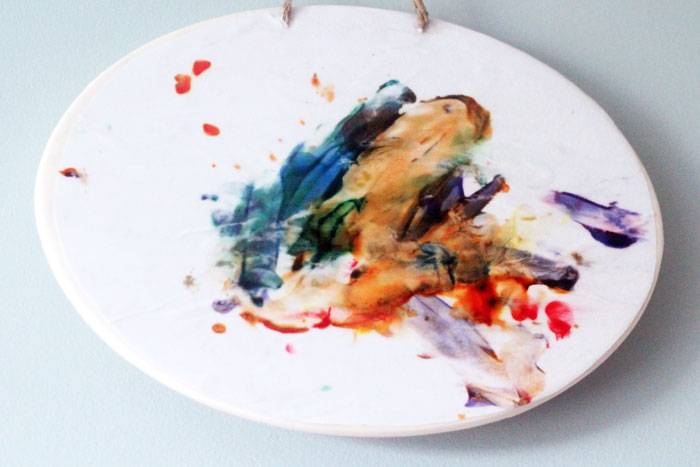 8. Allow your second layer to dry completely and then hang it up in your child's room! It looks so great, and once your child can understand, she will be so proud to have contributed to the decor.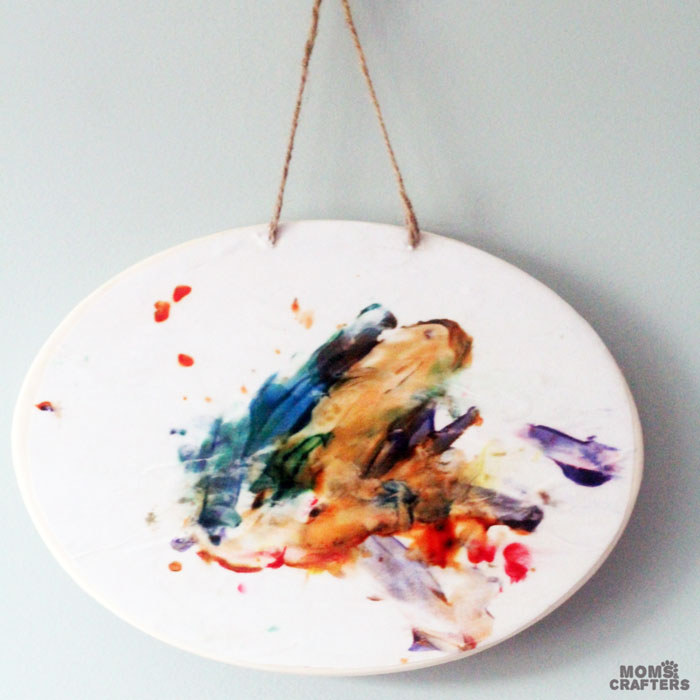 My husband calls it "modern art."
What will you be making with your toddler's first painting? How will you keep things clean?