Craft these quirky DIY flip flop coasters for stemware using dollar tree flip flops! If you loved these, you can check out my list of more things to make with unusual materials. This post contains affiliate links.
---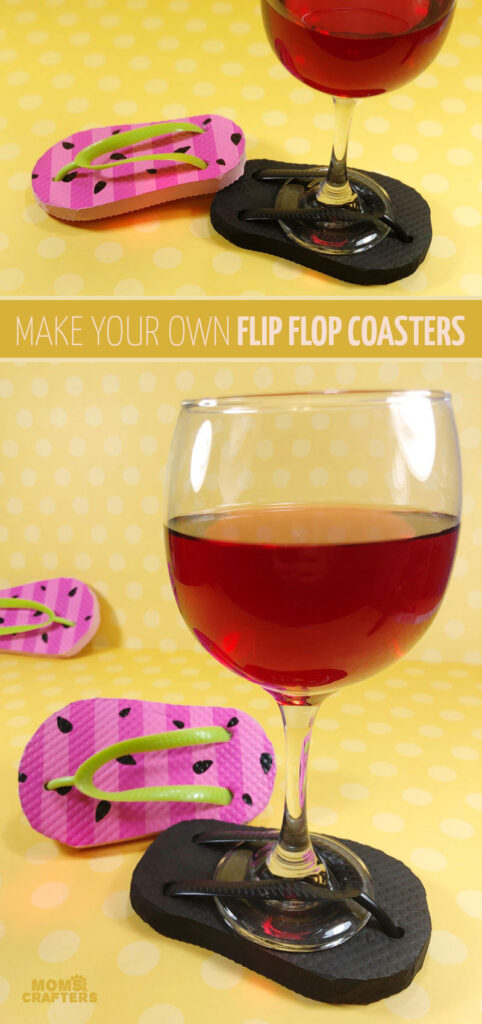 These mini flip flop coasters are so cute – and so clever! Because the stemware sits in the strap, you can keep your coaster attached to your wine glass.
This way, when you have a crowd over, you don't need to remind people to use those coasters!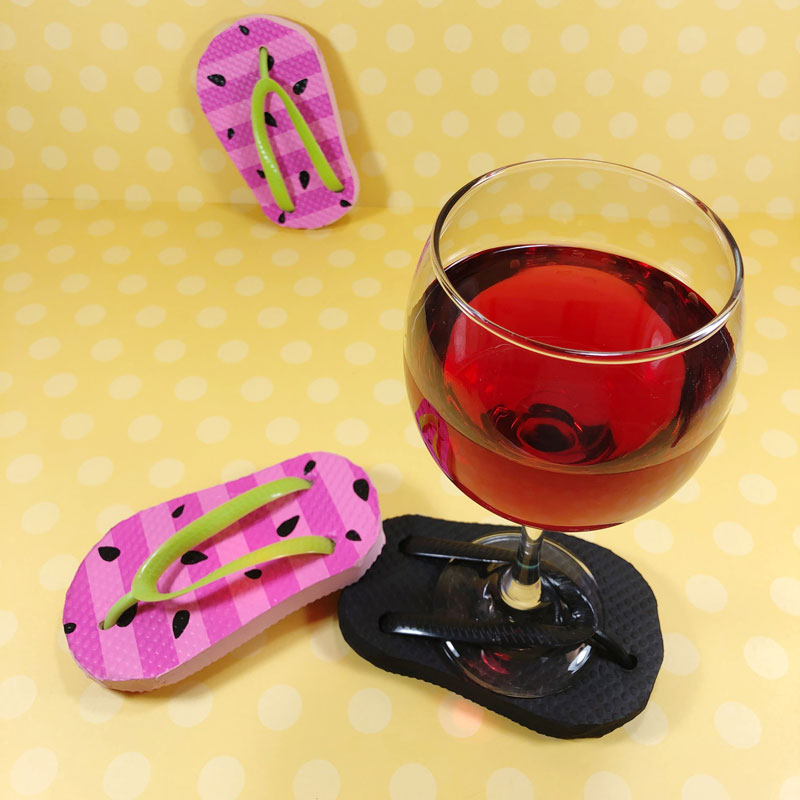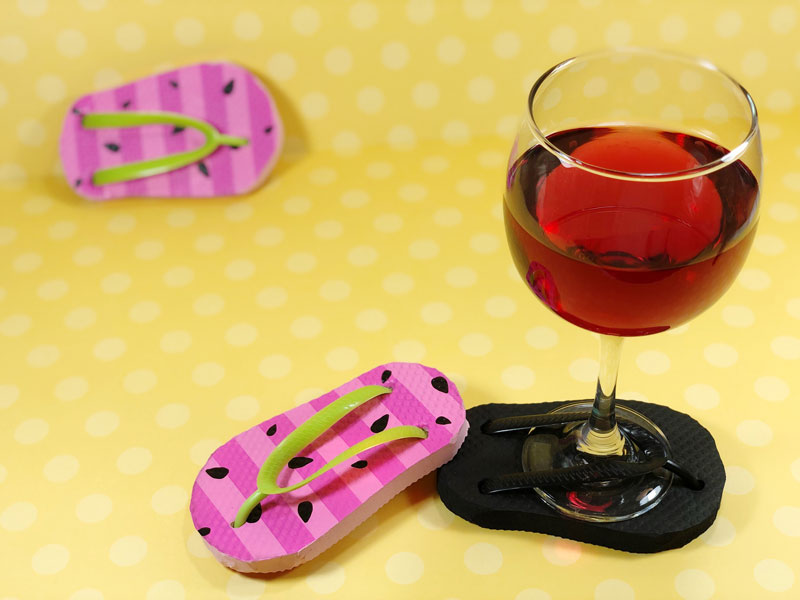 This is fantastic for a girls' night in, for a summer picnic or BBQ. It's great for any casual get-together where you're serving drinks in stemware.
Make your own DIY flip flop coasters using dollar store or other cheap flip flops. Stick with plain black ones and then bling them up with glue-on rhinestones.
Or get cute flip flops, like these watermelon ones, for a quirky touch.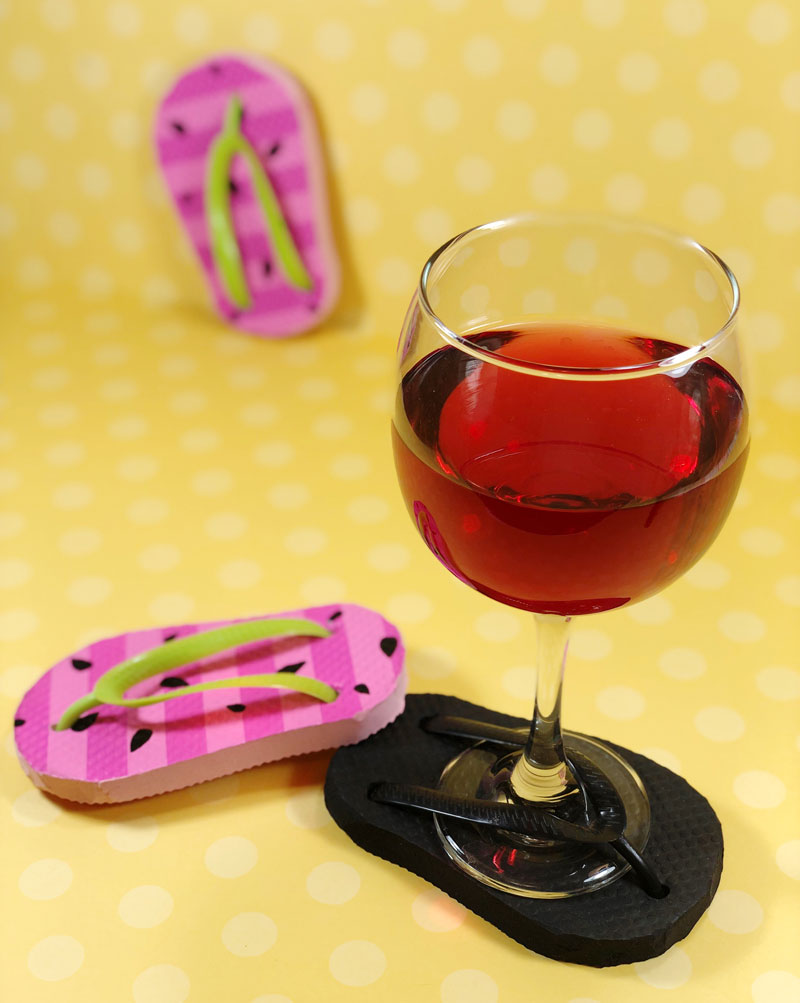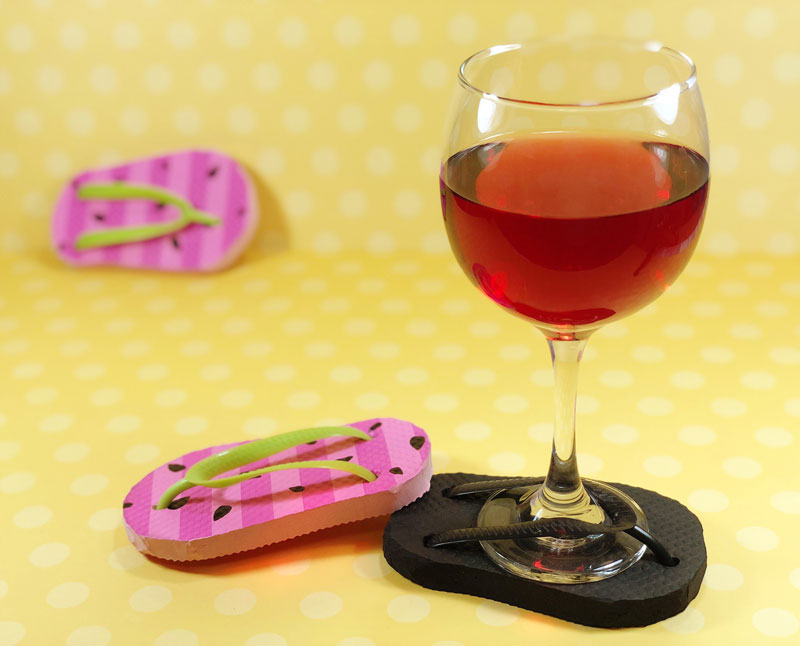 The foam base on flip flops are easy to trim to size using scissors or a craft knife. You then need to resize the straps, glue them in place and you're done. That means it's easy to make enough DIY flip flop coasters for a crowd!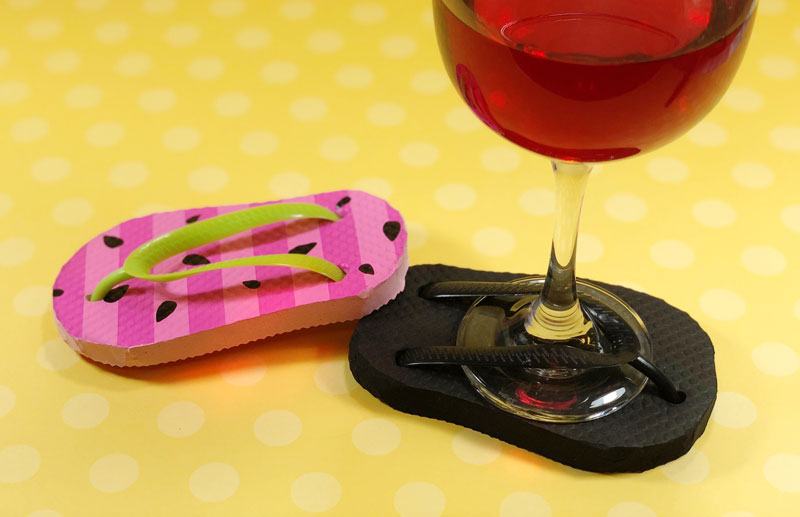 What you need to make DIY flip flop coasters:
How to Make Flip Flop Stemware Coasters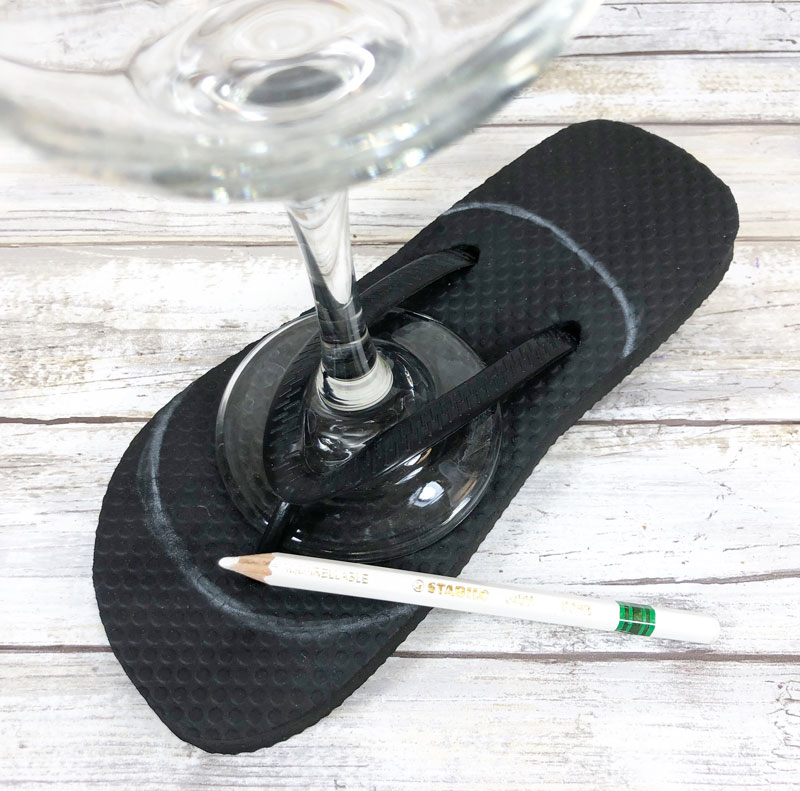 1. Outline your coaster:
Turn the plastic thong so that the straps are straight. Use a stemmed glass to measure and draw the outline of a smaller flip flop with a contrasting colored pencil.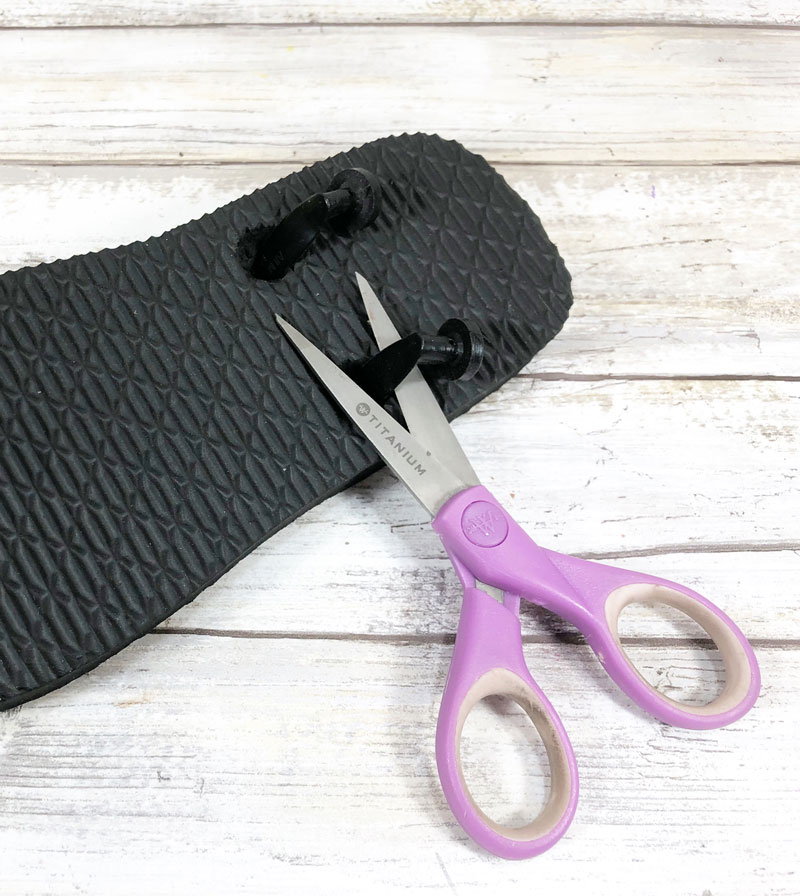 2. Tighten straps:
While holding the glass in place, turn your flip flop over and pull the straps so they are tight across the base of the glass.
Mark the excess with a pencil, remove the glass and then cut the straps flush with bottom of the flip flop.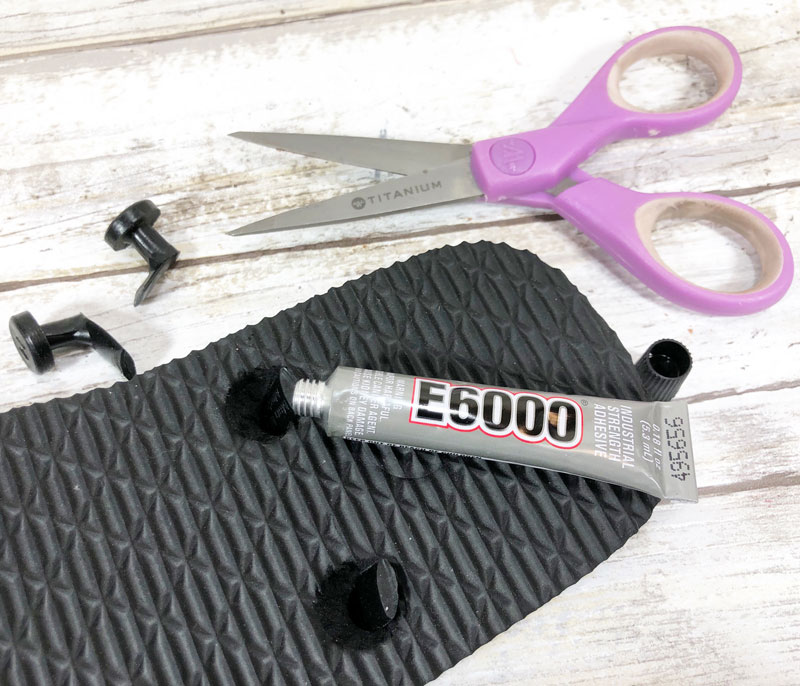 3. Secure in place
Secure the trimmed straps to the inside of their holes at the base of the flip flop using E6000 adhesive. Allow the glue to set several hours before continuing (overnight before using).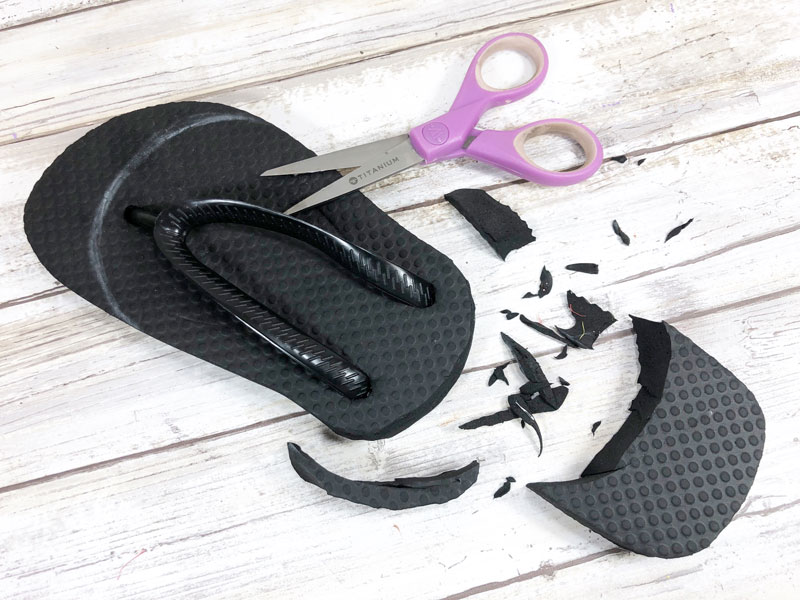 4. Trim the back
Using scissors or a craft knife to cut the back of the flip flop along your outline. Trim small amounts at a time to smooth your edge.
5. Trim the front
Cut the front of the flip flop with scissors. Make sure to carefully trim along the drawn lines for a clean look.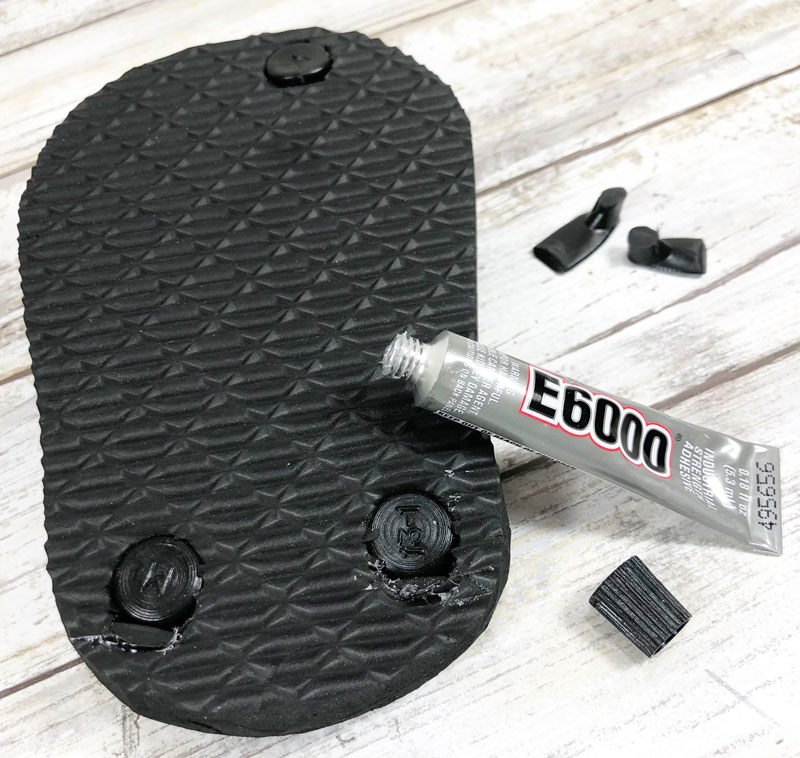 6. Stabilize your coaster
With scissors, trim the buttons from the trimmed off portion of the thong straps. Attach these buttons to the bottom of the flip flop with E6000, so that the base is level. Allow your glue to dry completely before using.
Once dry, insert stemmed glassware and enjoy!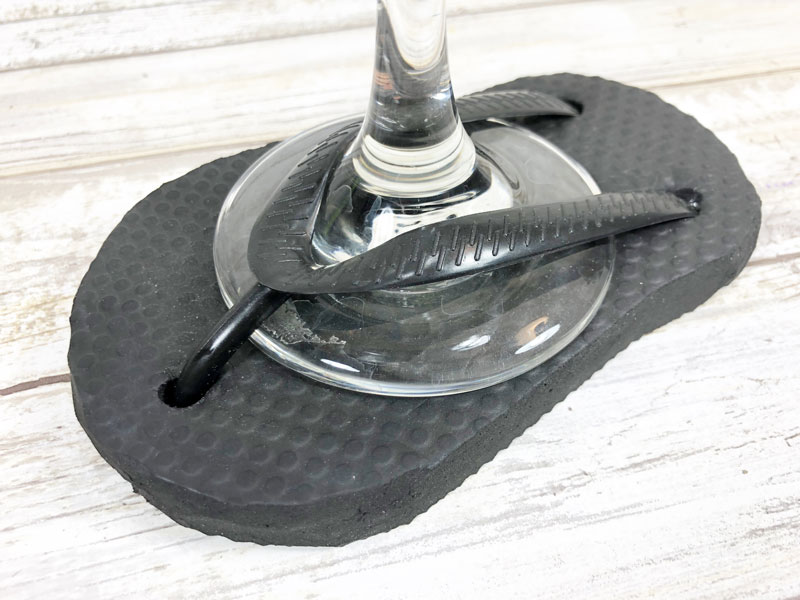 Here is a final look at the before and after of the flip flops: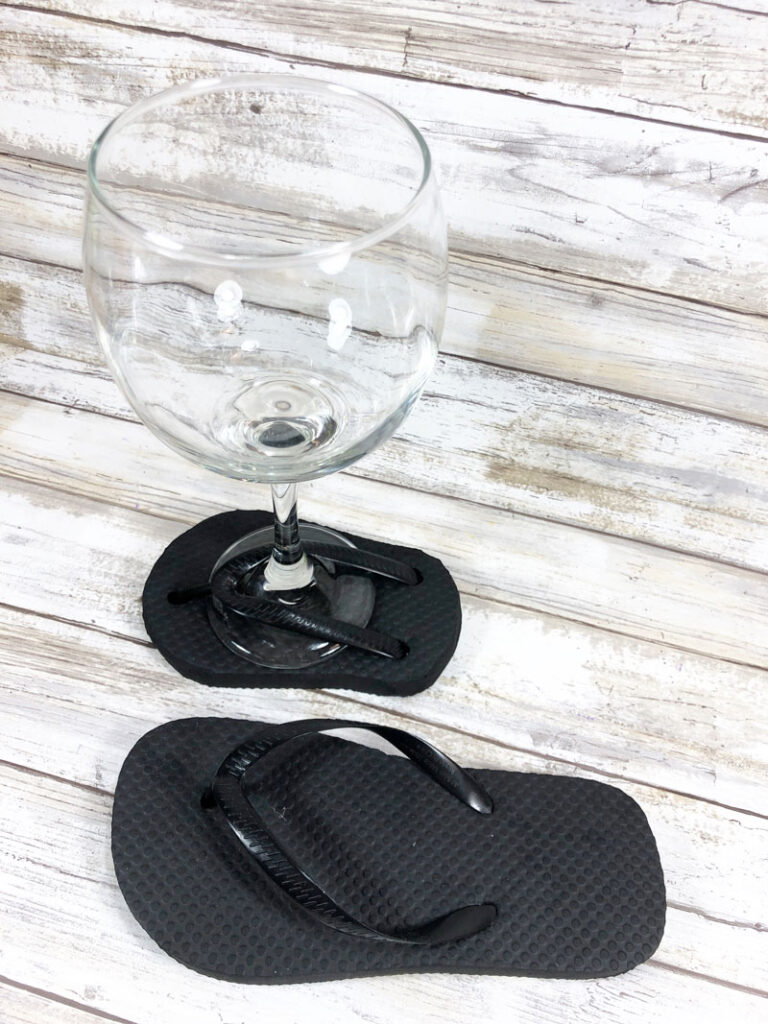 Coordinate the colors to match your next barbecue or home decor, the possibilities are endless!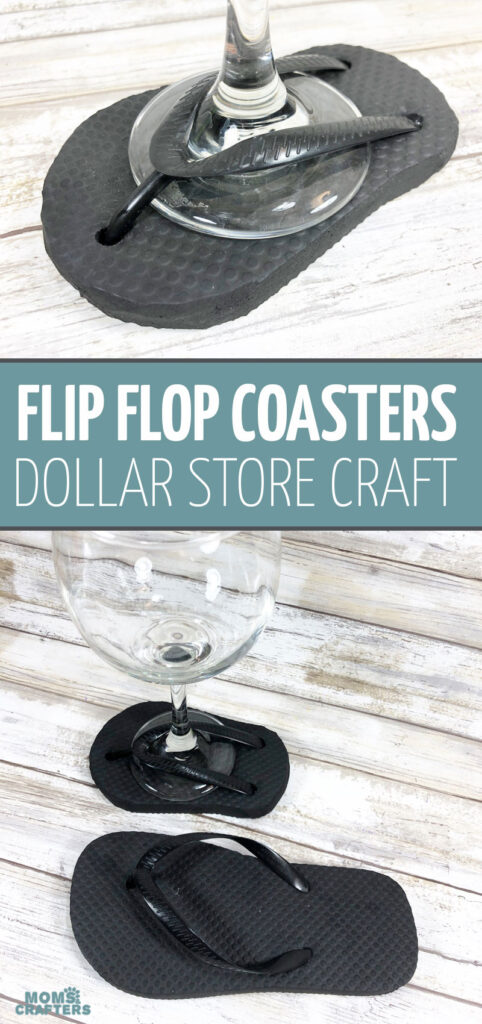 Want more cool summer crafts? Check out these ideas!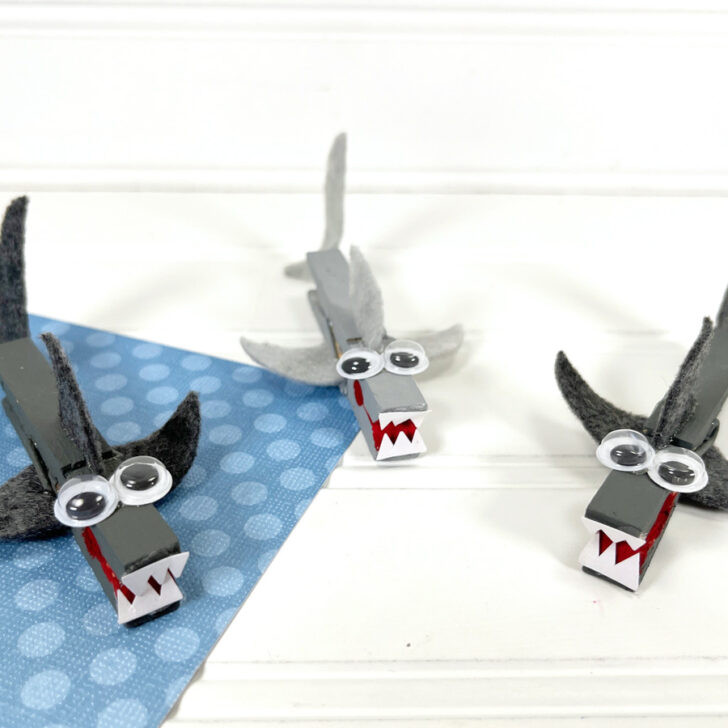 Create this adorable clothespin shark craft for imaginary play! When you're done, check out this Shark Craft from Pool Noodles. This post contains affiliate links. …