Some things on my never-ending craft list simply don't get done on time… such as this pencil box template! It's a relic from last year's to-do list and I actually managed to swing it for the 2019 back-to-school season YAY! Want something else? Try these school bus treat box templates. Disclosure: this post contains affiliate links.
---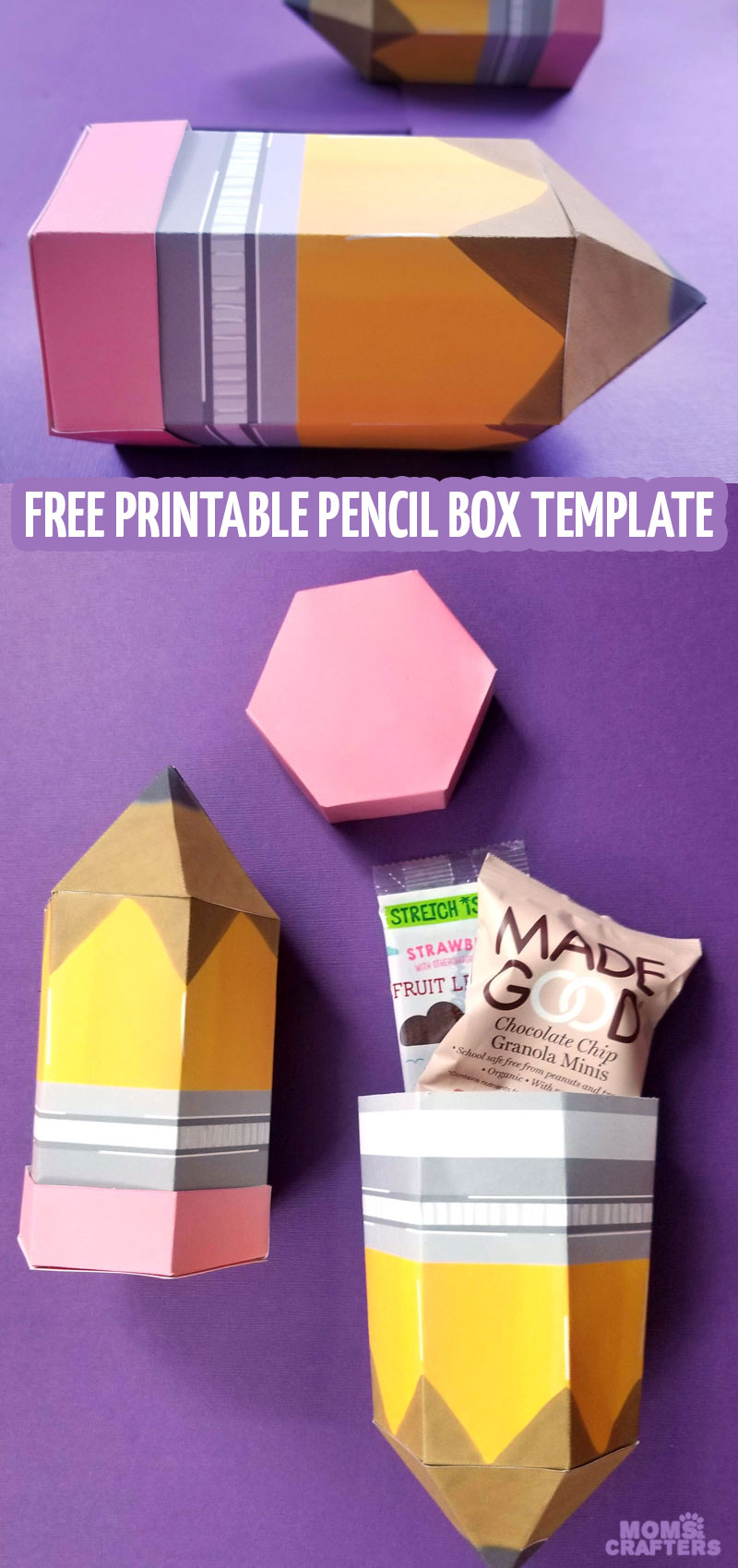 Designing this template was easier than I had anticipated because it's really made up of basic shapes. I won't bore you with the details, but, in lay-crafters terms it just means it's easy to put together.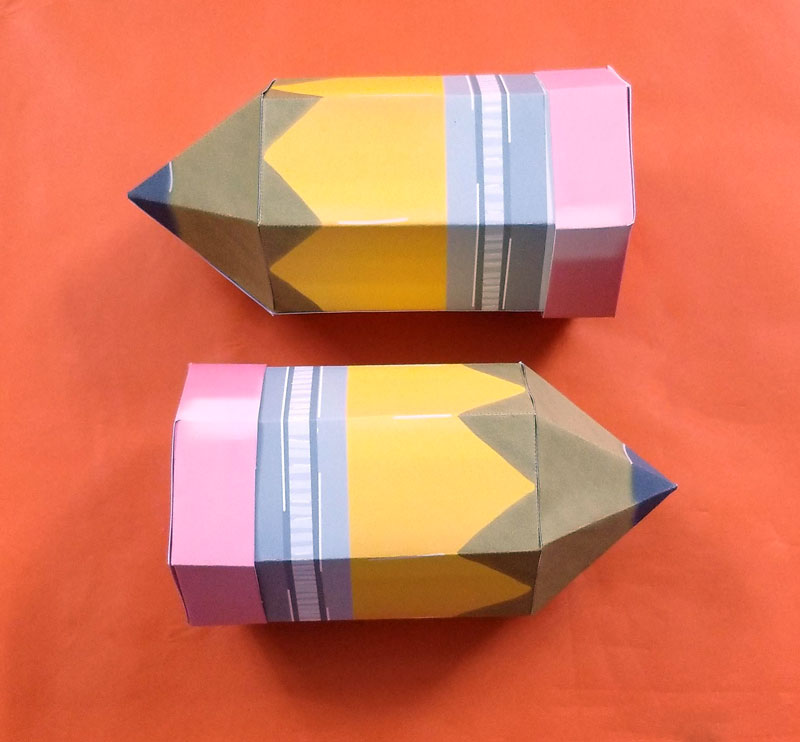 Once I had the template nailed down, I hand-painted the texture on my surface pro. That basically means that I used a digital pen and paint finishes to actually draw on the texture rather than juts filling it and using gradients to do it automatically.
It adds this little organic touch to it, and call me crazy, but I won't have it any other way.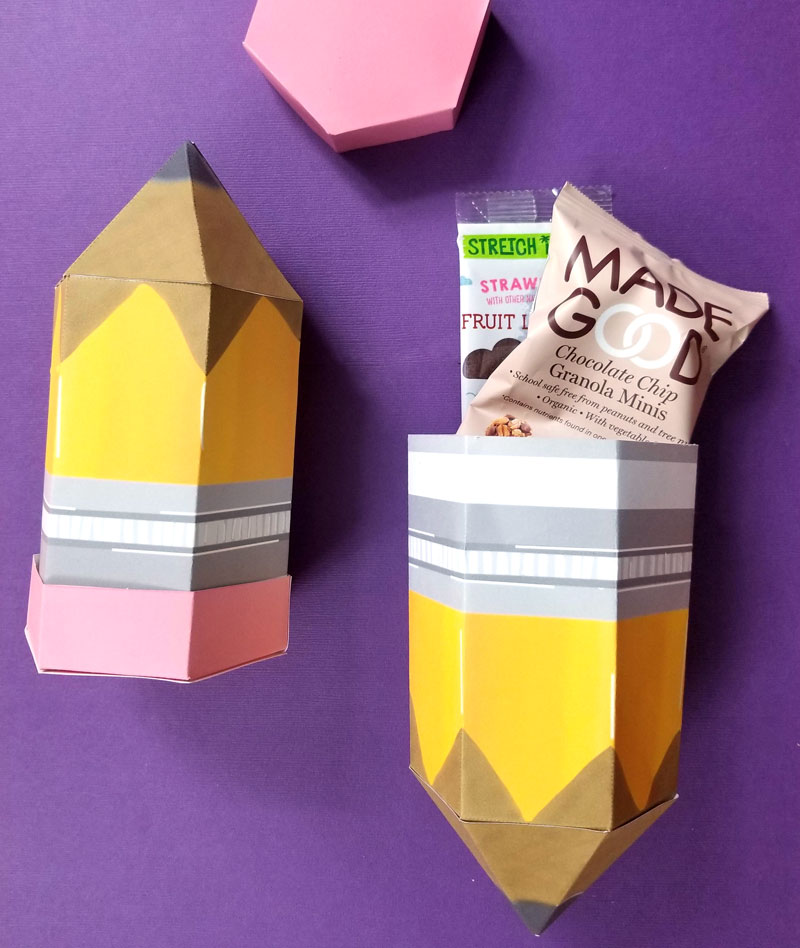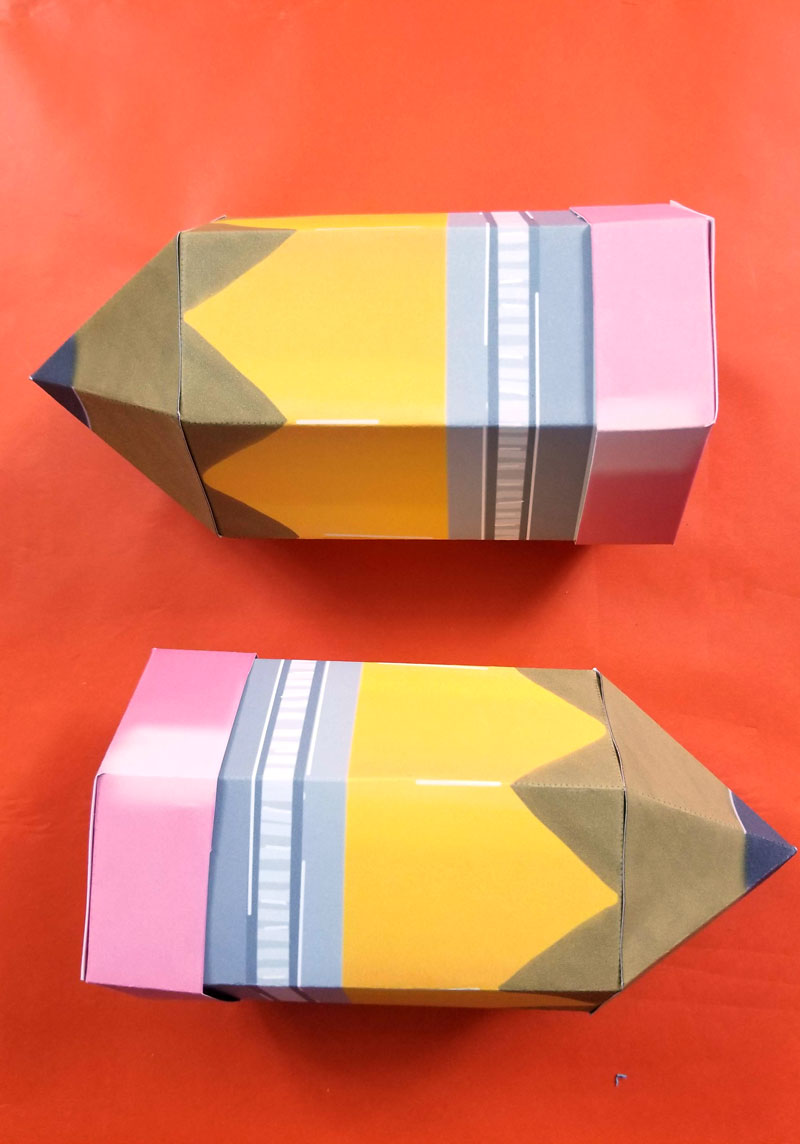 What this pencil box template is good for:
So what did I have this pencil box template in mind for?
The bottom line is, my school bus boxes were such a big hit that I decided it's time for a follow-up, something to use instead if you've been using it for years (or if your child doesn't take the bus to school. Like mine.)
So it was originally designed as a treat/favor box.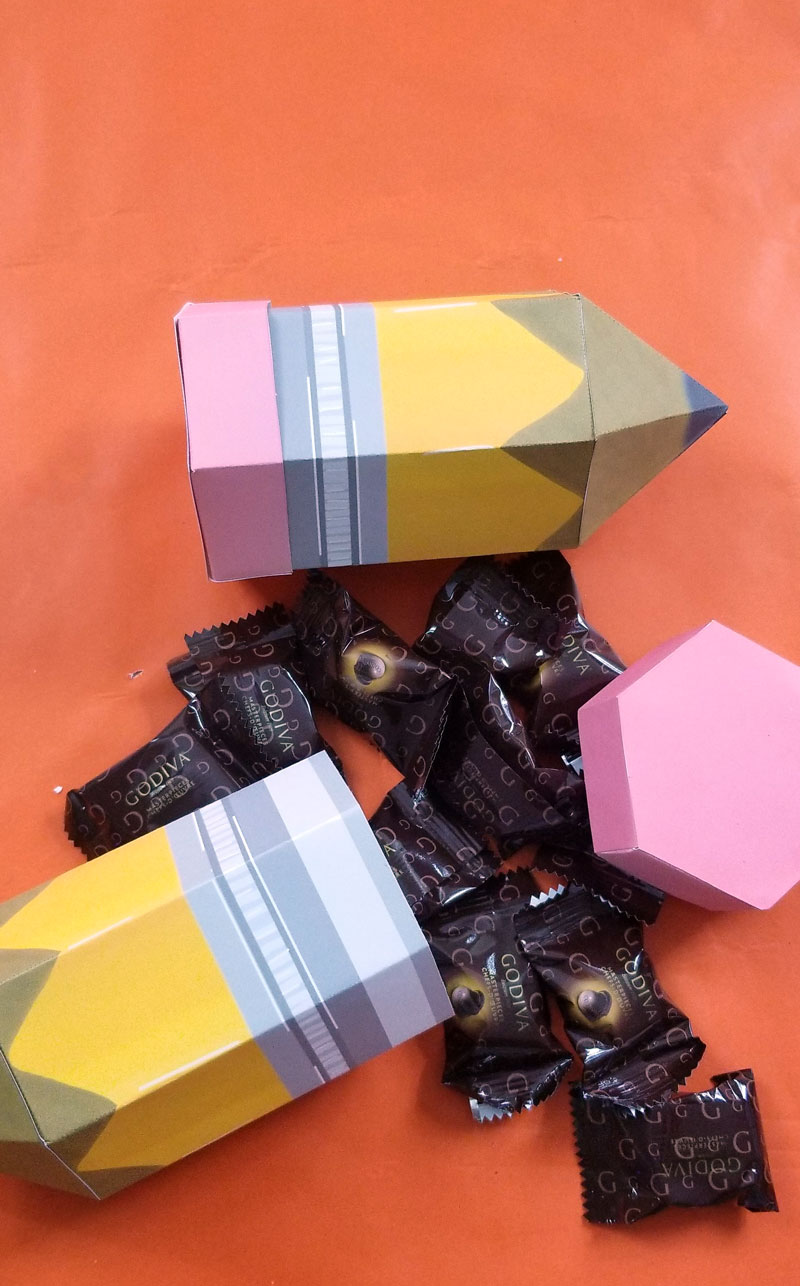 However, it's much larger than my other boxes!
I wanted it to be able to fit actual school supplies too. So in a nutshell, you can use it for:
Snacks and treats for the first day of school or for a themed party
Pencils or pens. It won't last very long as a full-time-use pencil box but it's great for gifting these items or to use temporarily.
A gift for teacher. Pad it with tissue paper and insert a gift card – what your teacher really wants!
Other small gifts, such as the fancy edge scissors pictured in some of these photos.
Chocolate of course
A pack of permanent markers.
The possibilities are really endless!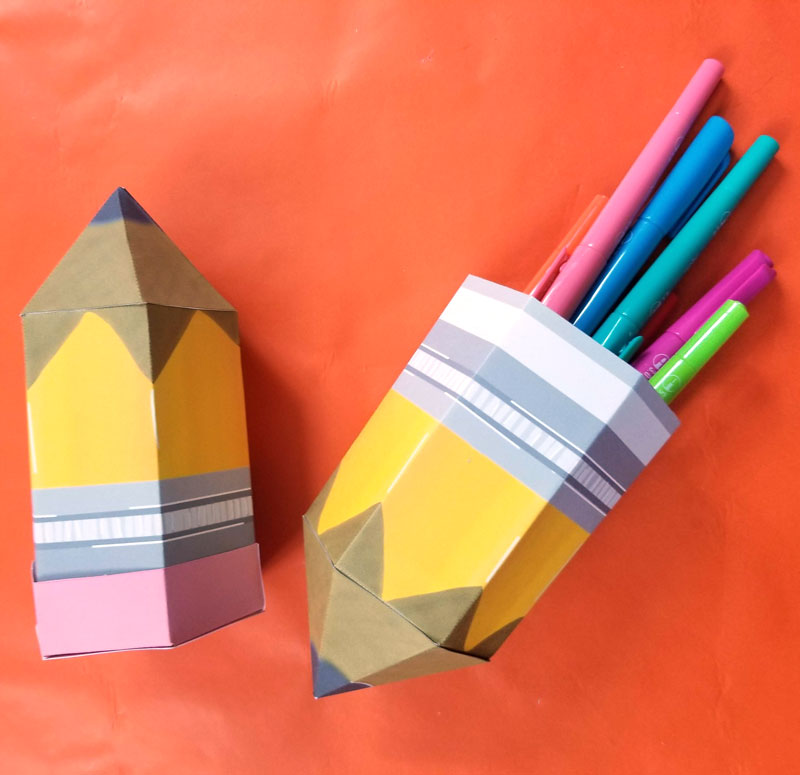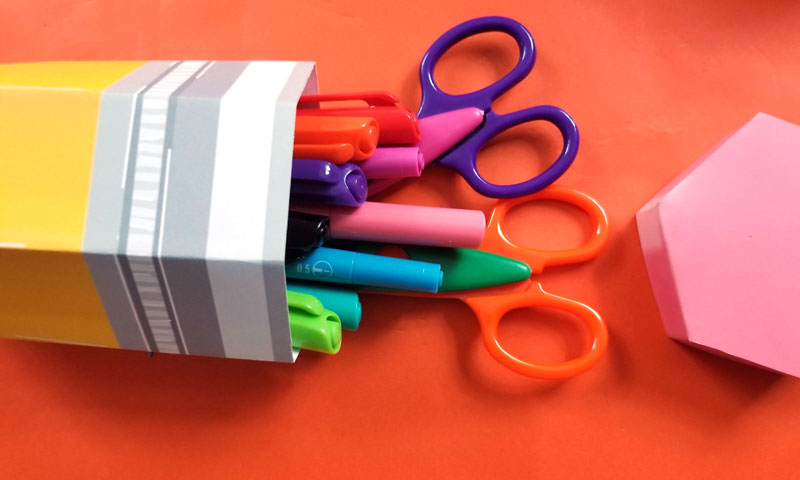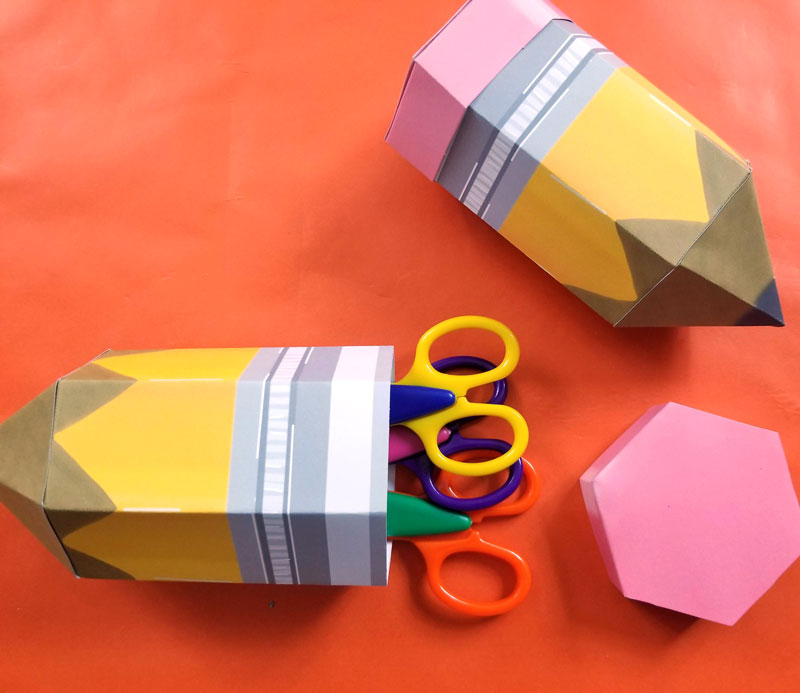 To assemble this pencil box template, you'll want to use a glue that sticks firmly and quickly. I used Elmer's Extra Strength Glue stick – and I held it in place for a few seconds to secure.
Another great option is Glue lines – you'll just need to trim them down to size. They are basically adhesive strips that stick pretty much instantly.
The eraser on this fun pencil box template is a separate part that forms a lid for your box, covering a portion of the silver. It looks great both with and without the lid. Isn't that adorable?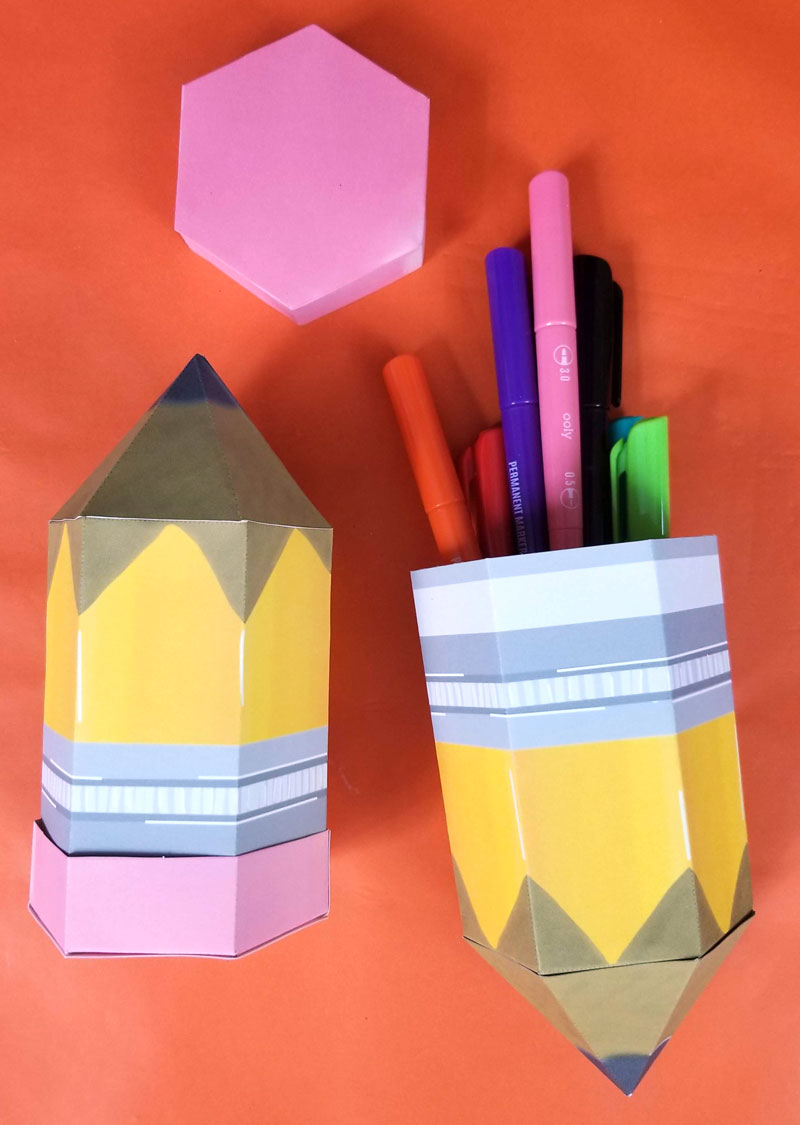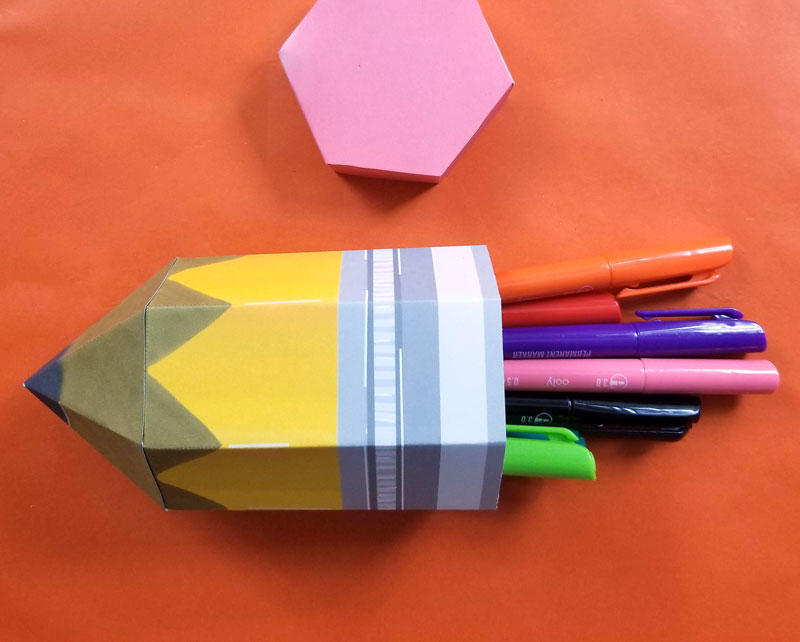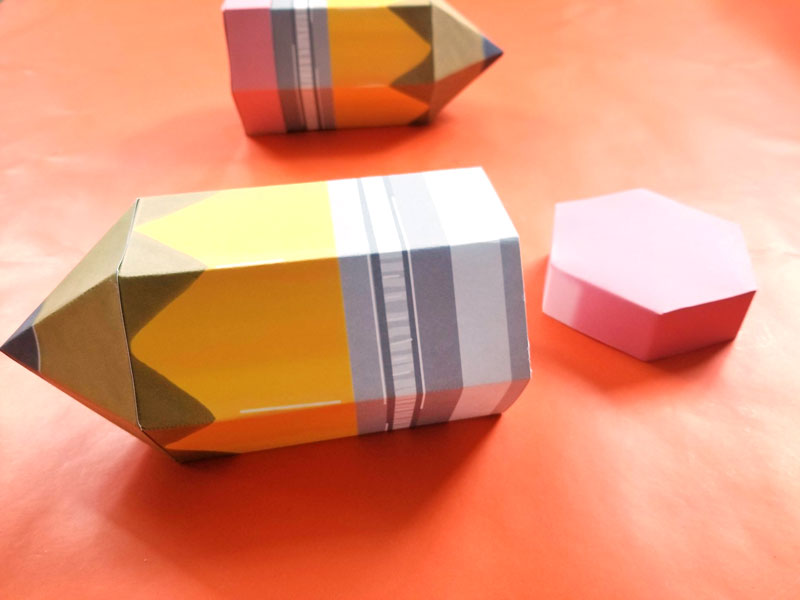 Download your pencil box template here!
Fill out the quick form to receive your free printable right to your inbox. You'll be subscribed to receive relevant updates, craft ideas, and more free printables – and it's totally free! If you're already subscribed, you won't be double-subscribed; your information will simply be updated in my system.
Once you download you will be redirected to a page with a limited time huge discount offer to purchase an additional bundle of paper crafts. That's purely optional – you'll still get your free download to your inbox.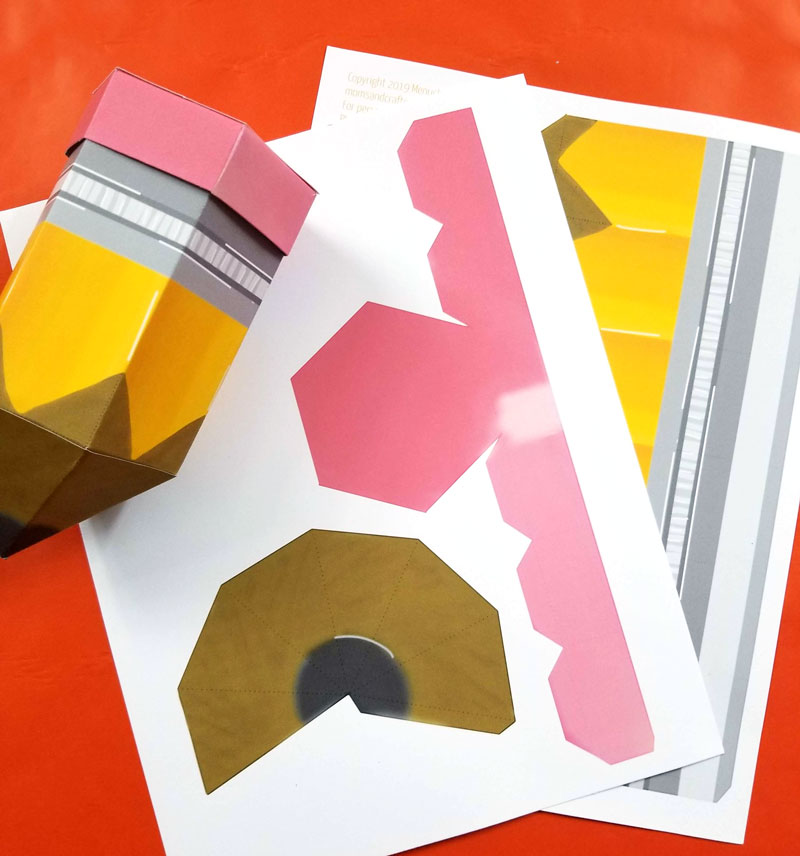 What you need to make this back to school favor box from paper:
The template printed on cardstock
Scissors/craft knife
Recommended: scoring tool
Recommended: stiff ruler or straight edge
How to make this fun teachers' gift idea and treat box:
For instructions to assemble this pencil box template, watch the video below. Or, scroll down for the step-by-step photo tutorial.
1. Cut the template around the outer edge. There is a faint solid line there but you're basically cutting around the colored portion.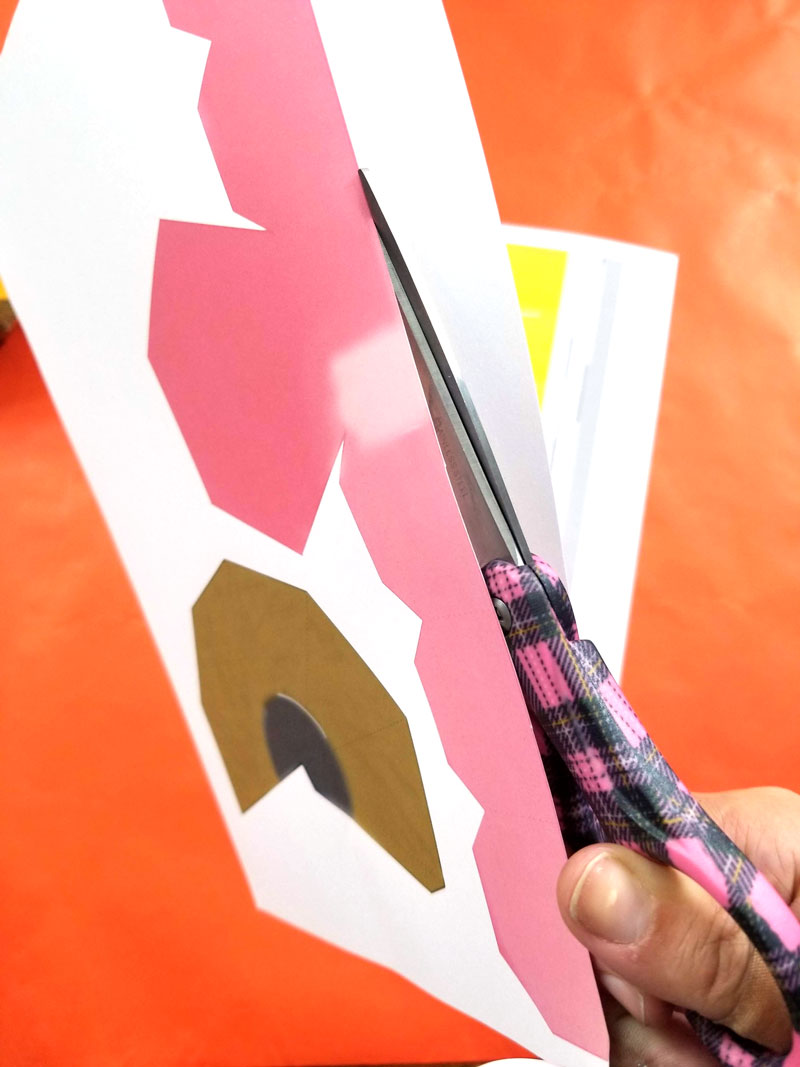 You should have three parts cut out: the pencil body, the point, and the eraser cover.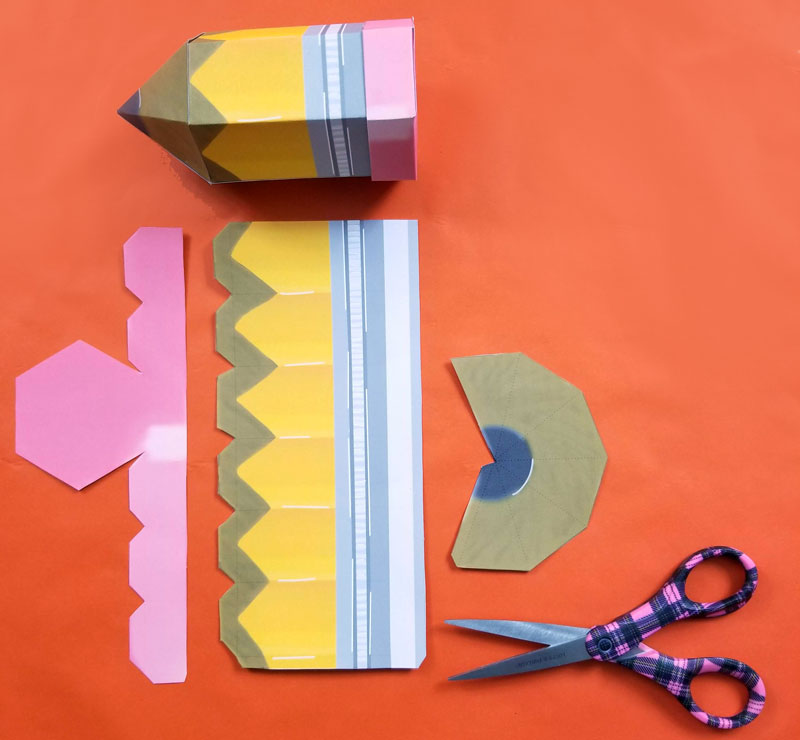 2. Score the fold lines – the dashed lines on your template. On some of the colors this shows up very faint. The truth is, you don't even need them, because it's pretty obvious from the corners of your outer shape where you'll need to score. I put it there to make it easier but don't worry if you're not seeing every one. It's better that it's faint because it doesn't interfere with the design as much.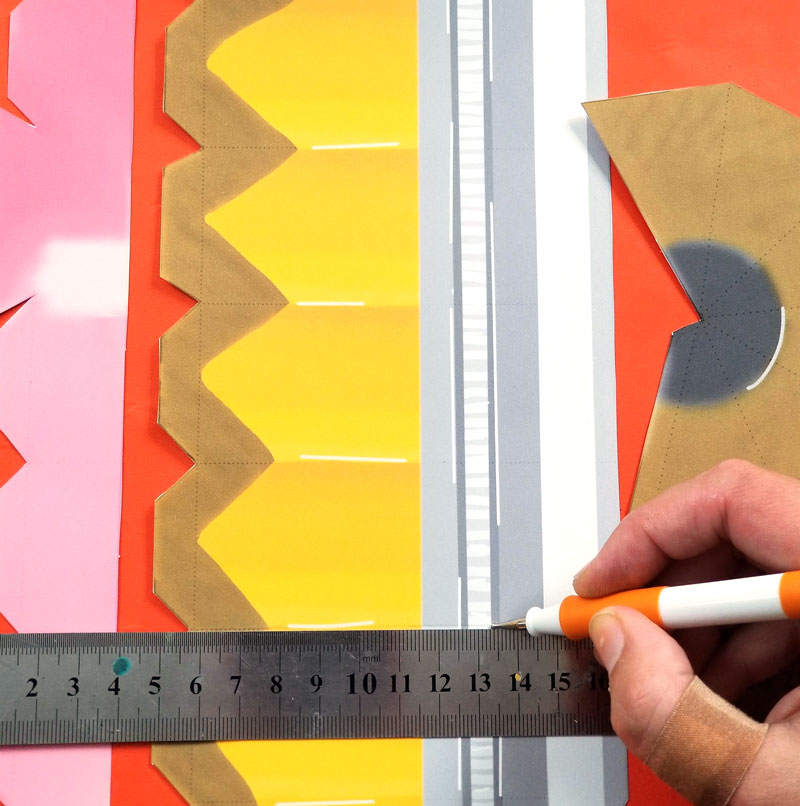 Scoring breaks the surface fibers of your paper making it easier and neater to fold.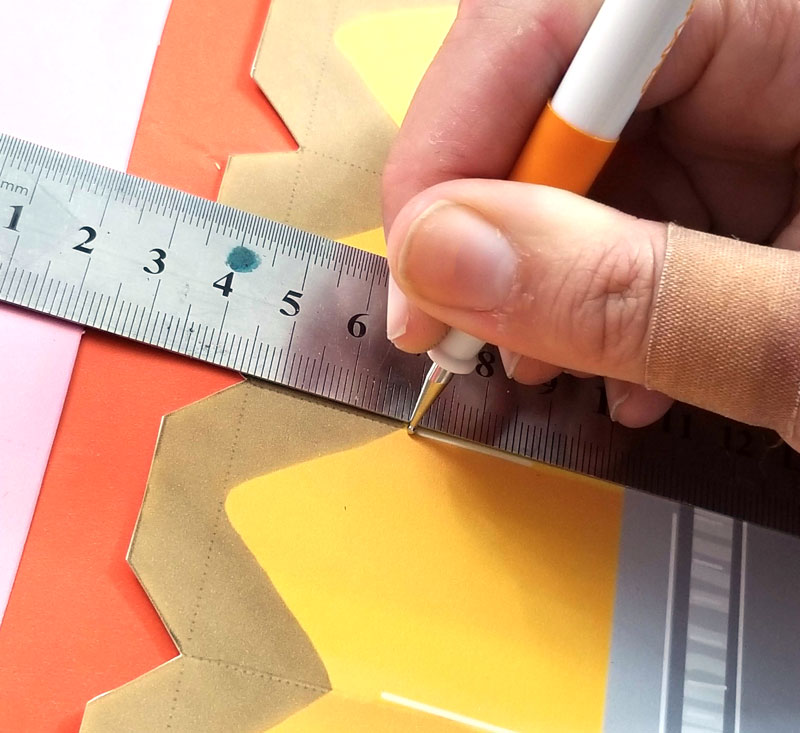 3. Bend mountain folds into all your score marks.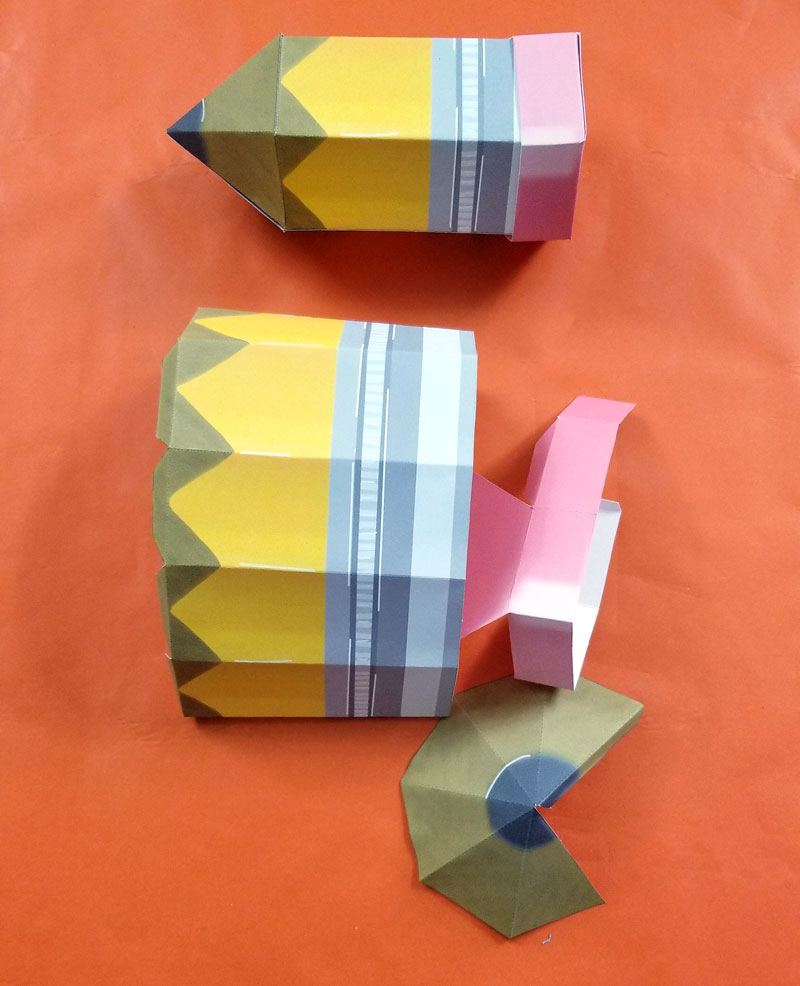 4. Add glue or glue lines to the tabs on the base of your main pencil body.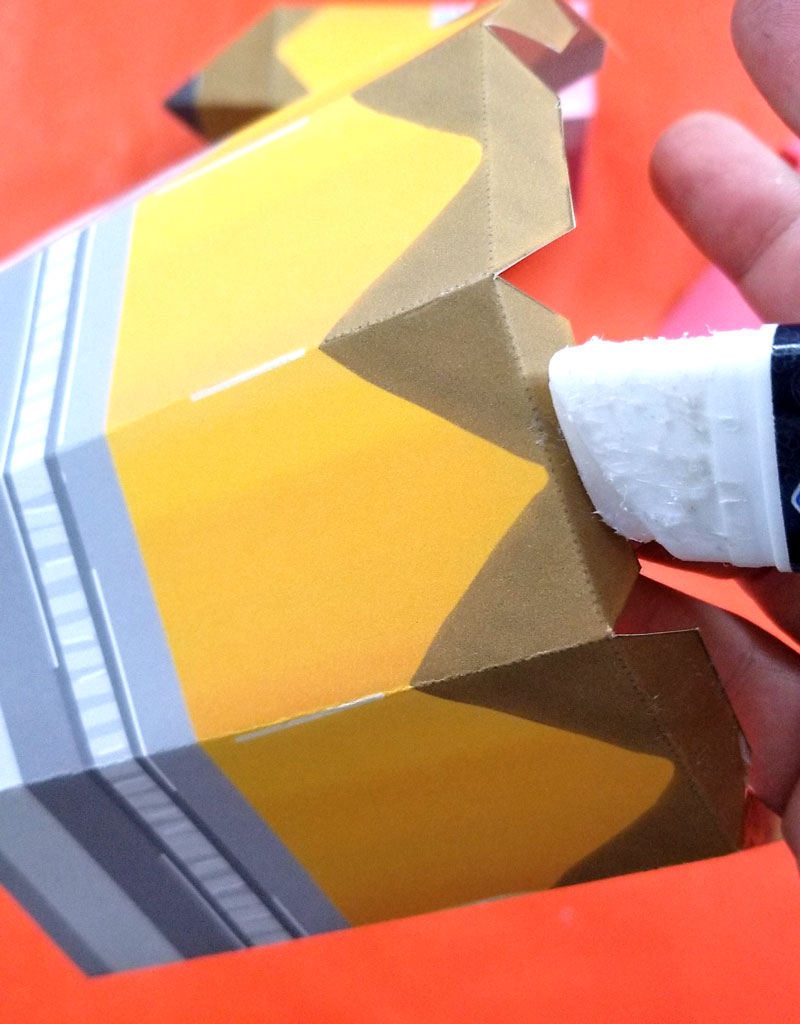 5. Start gluing your pencil point to your pencil body. Begin by aligning the two side tabs and starting with the section closest to those tabs.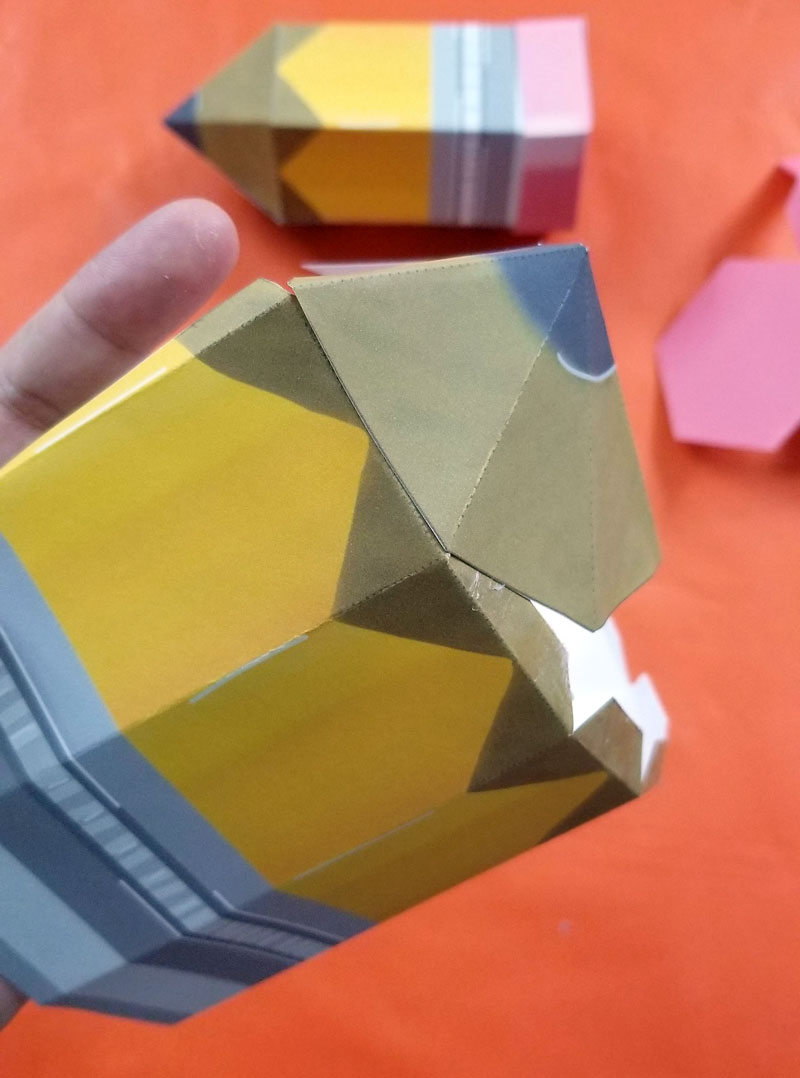 Continue around your pencil, gluing a section at a time, until you've completed all the tabs on the body of your pencil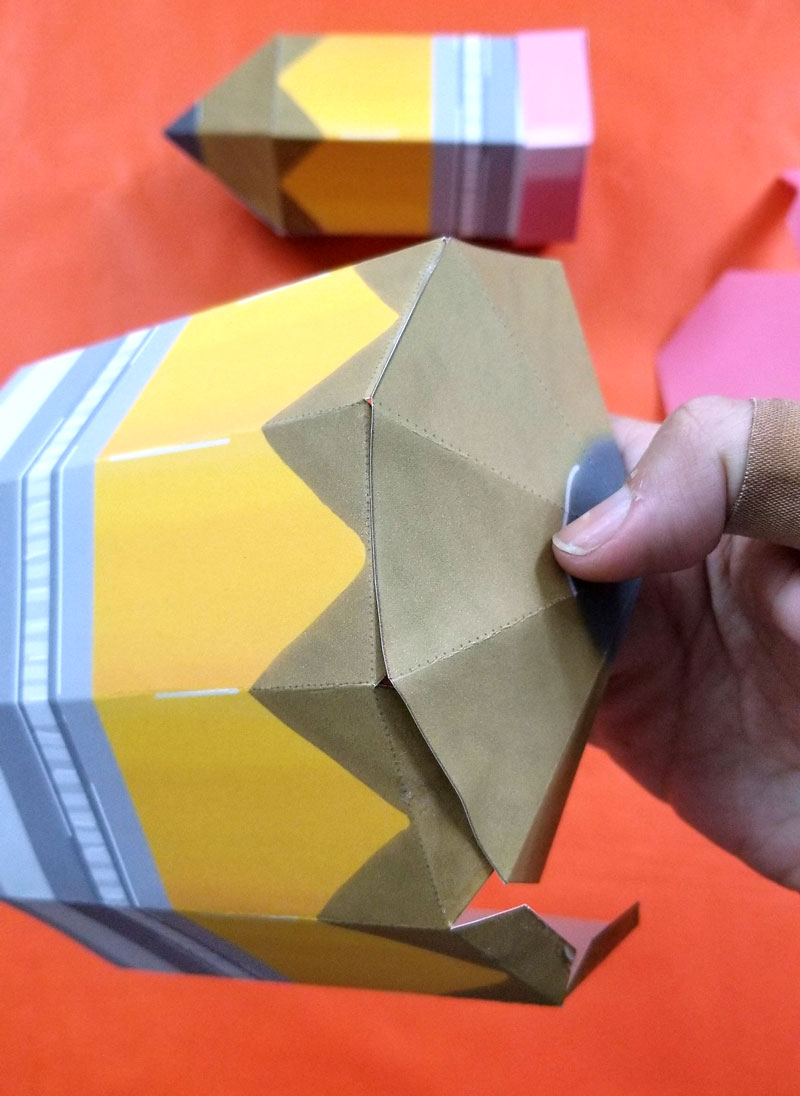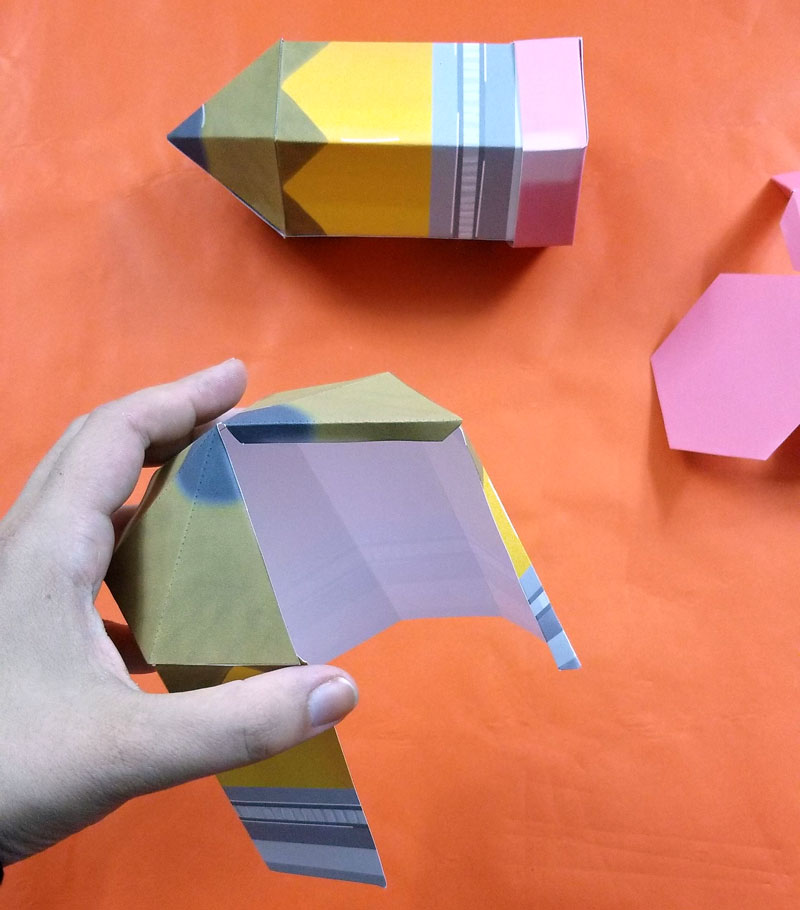 6. Now, glue your open pencil shut. Do this by adding glue to the vertical tabs on both the pencil point and body, and gluing them to the opposite side. You may need to reach into your pencil box template to apply pressure from the inside.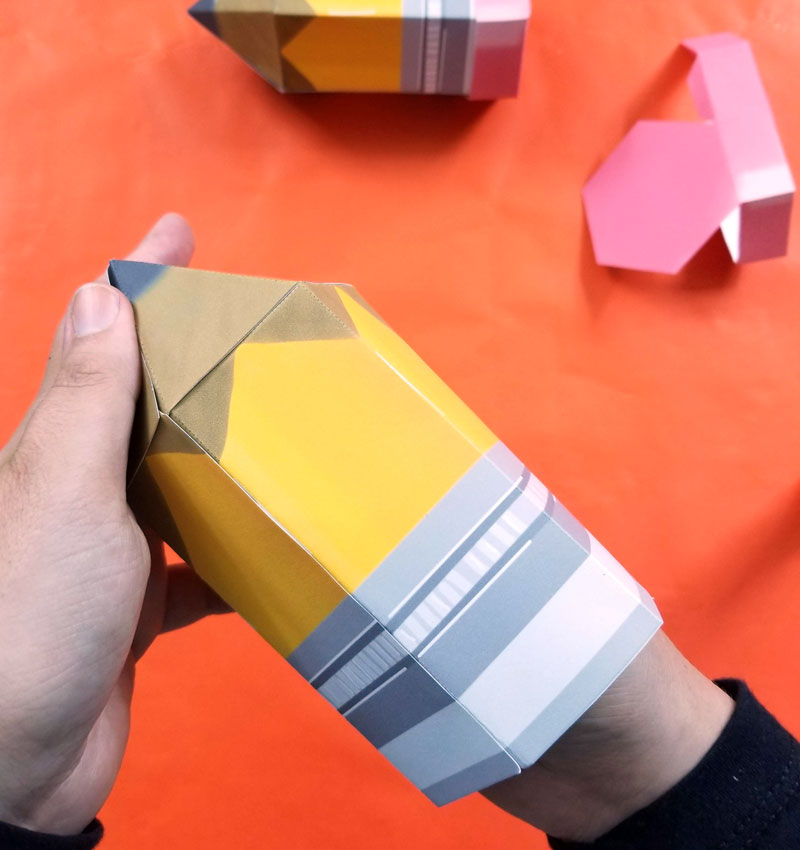 7. Time to assemble the eraser lid! Apply glue to the tabs, and glue them around the sides of the hexagon top. Glue the final vertical tab too.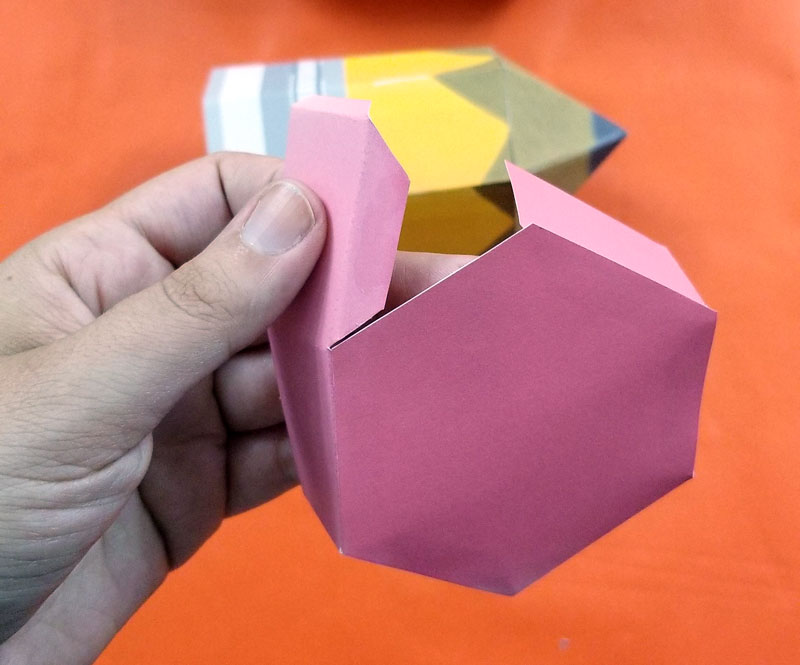 Your pencil box template has been fully assembled and is ready to fill with back-to-school treats and teacher gifts!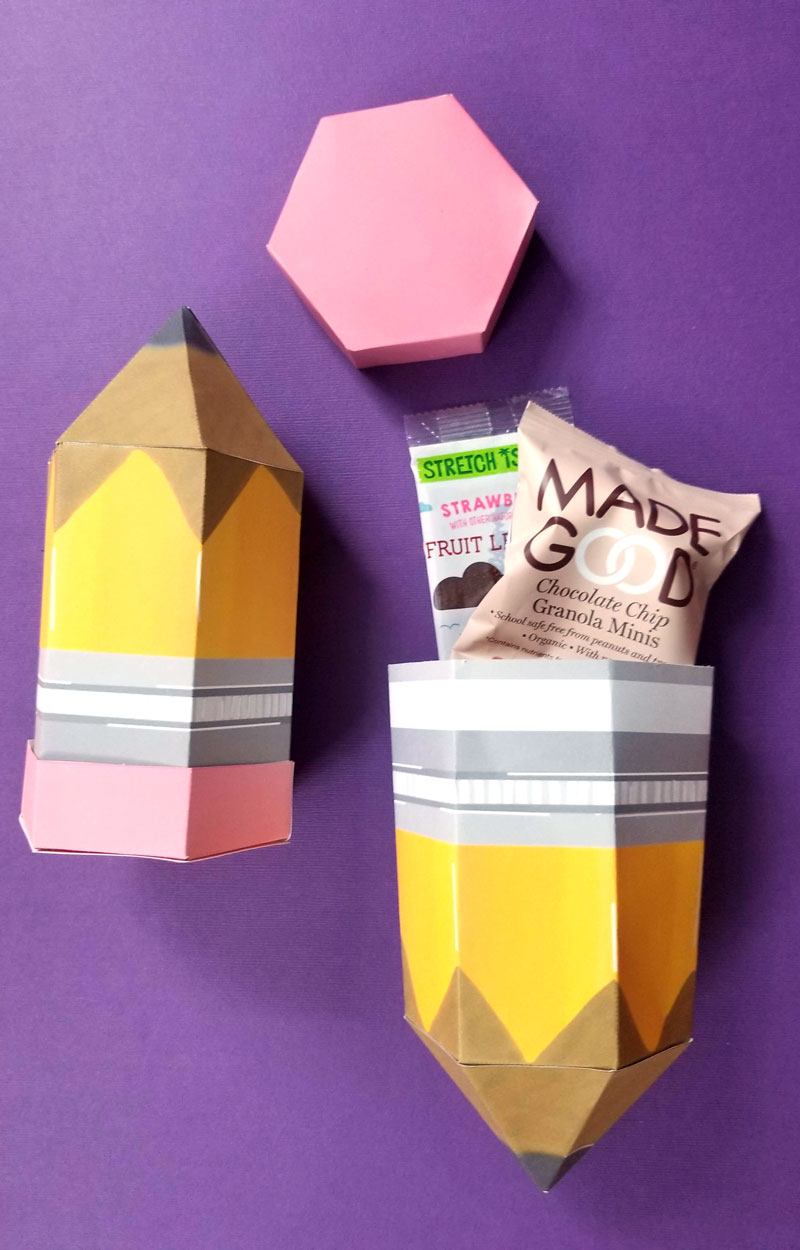 What will you be using this pencil box template for? Comment below!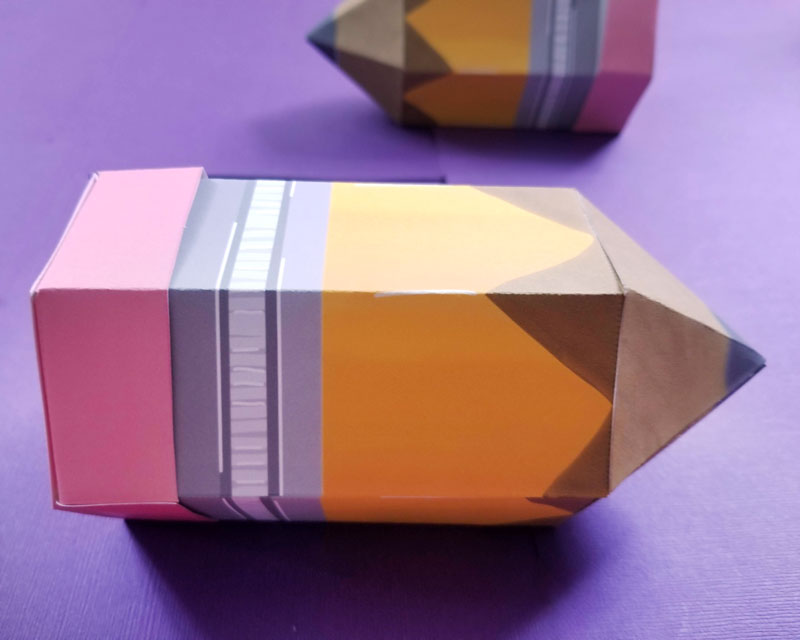 If you haven't yet, download your template below: