The most basic of art projects are popsicle stick crafts. In fact, the first craft I have a distinct memory of was building a popsicle stick house with my best friend in preschool. You'll love these cool things to make with craft sticks – and you'll find that they're much more sophisticated than you might expect. Disclosure: this post contains affiliate links.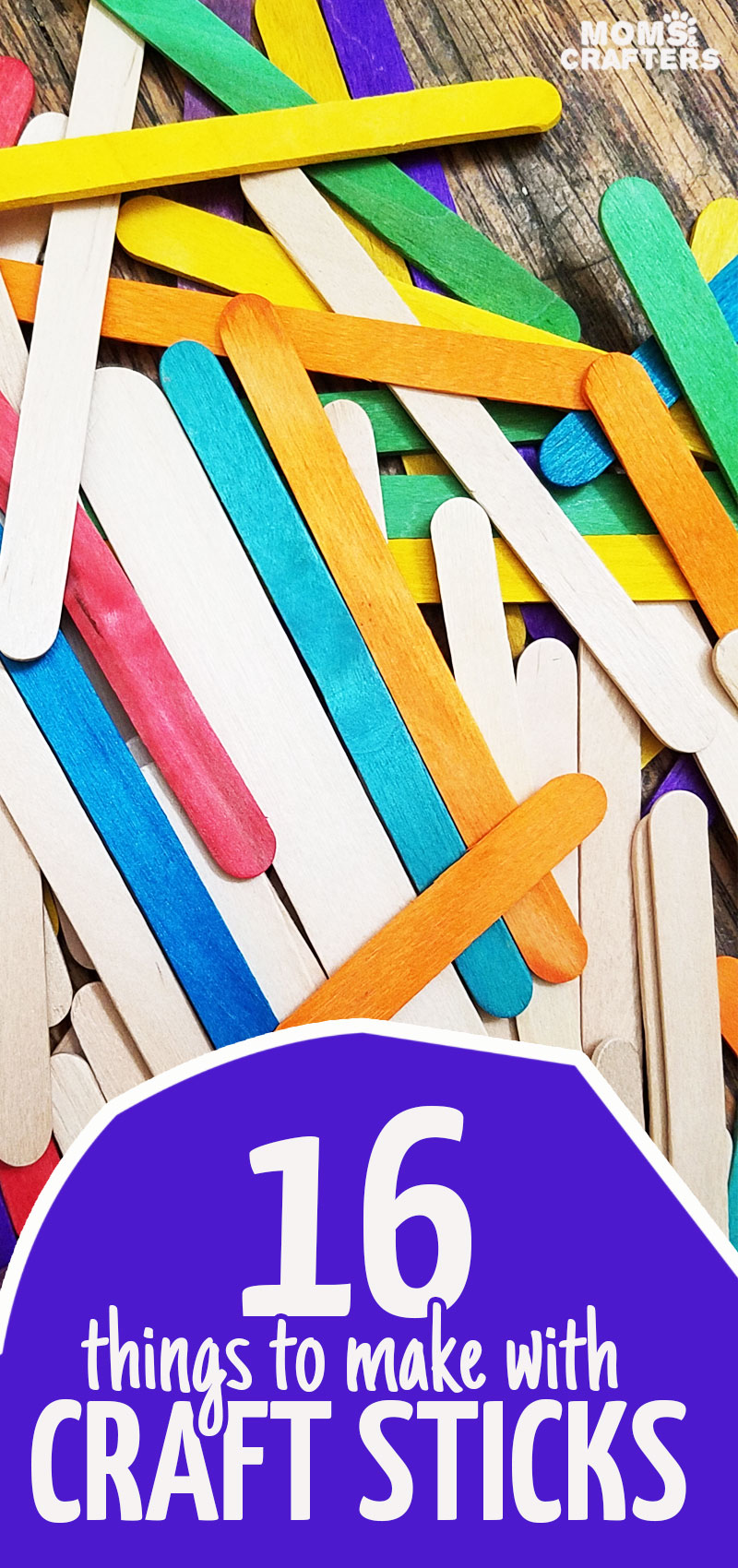 While nothing has changed about the popsicle stick since I was young, the enormous amounts of craft ideas involving the humble stick is endless. Popsicle sticks (or craft sticks/lollipop sticks as some call them) are just so versatile. This list has ideas from all over the spectrum and there is something here for everyone!
Whether you choose wide craft sticks, classic wooden ones, or rainbow colored ones, the possibilities are truly endless. These ideas are here really to get your imagination going…
Copyright:
All of the images for the popsicle stick crafts below were used with the permissions of the respective bloggers for the purpose of this post. Click on the title link or image for the full tutorial.
I have created a square and vertical image for your convenience for sharing these popsicle stick crafts. Please use the first or last image in this post when sharing and not one of the individual photos below, out of respect for the creators' copyrights.
11 Popsicle Stick Crafts for Toddlers and Kids
1. Airplane Craft by Moms and Crafters
Perfect for an airplane-obsessed toddler, this craft is simple and fun to make! Mom may need to do some of it, but your tot can help glue and paint!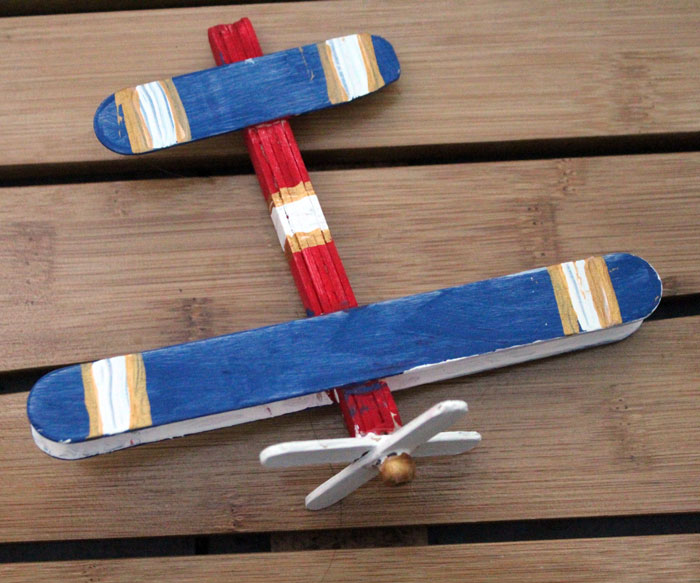 2. Craft Stick Chicks by Red Ted Art
This delightful little craft is a great way to upcycle odds and ends lying around the house.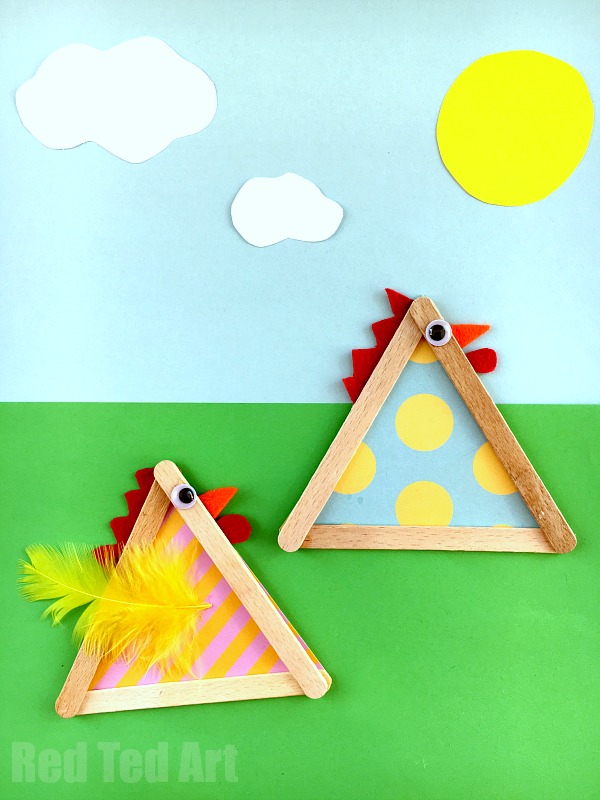 3. Minion Puppets Craft by Moms and Crafters
You can never have too many Minion inspired things in your life! These Minion Sticks are not only uber easy, they are just too cute!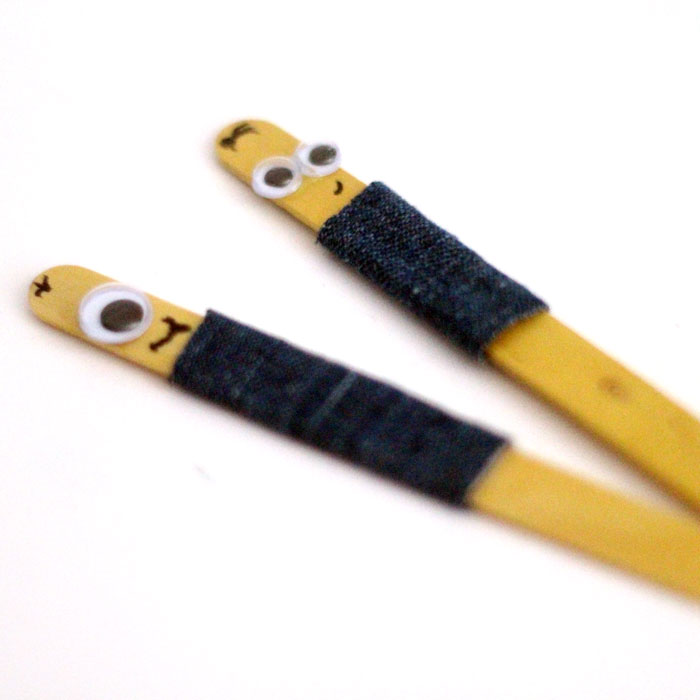 4. DIY Fairy Door by Adventure in a Box
I absolutely love the magical take on these popsicle sticks! It's easier than you think to create this "portal" to another realm!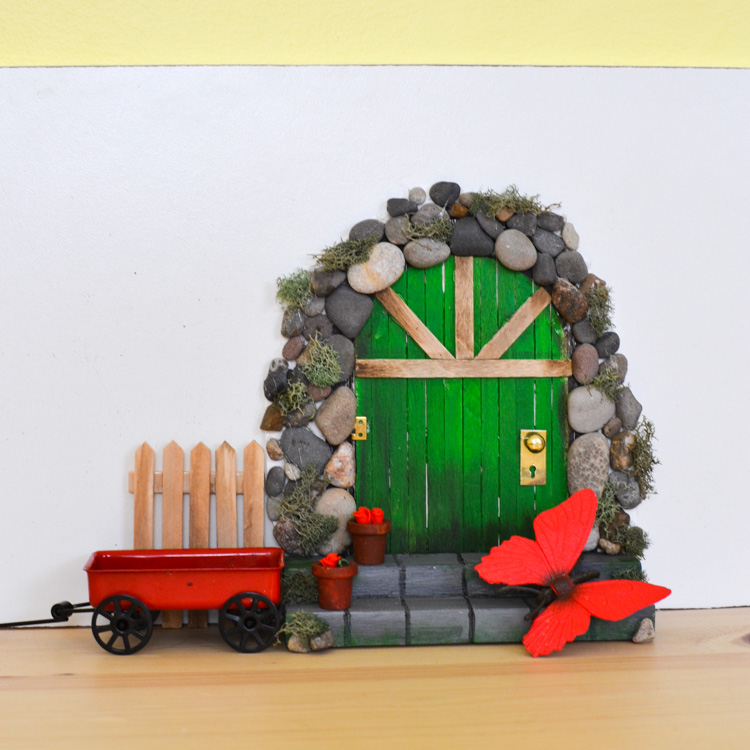 5. Fine Motor Toy by Moms and Crafters
These adorable flowers are as easy as it gets! Not only are they are a fun and simple craft, but they are useful for color-matching practice and sensory play as well.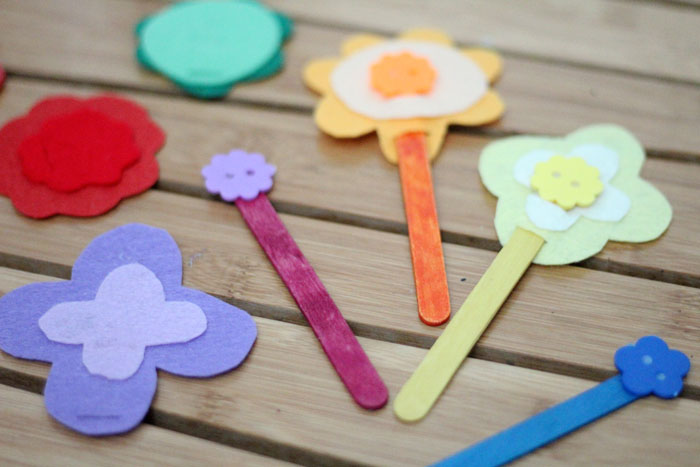 6. Craft Stick Clay Puppets by Incredibusy
These clay puppets make a great project for a rainy day. There is so much potential in creating these! Check out the video below for a quick tutorial.
7. Craft Stick Robot Craft by I Heart Crafty Things
These incredibly adorable robots are fun and simple to make! Use different sizes of popsicle sticks to create the perfect robot.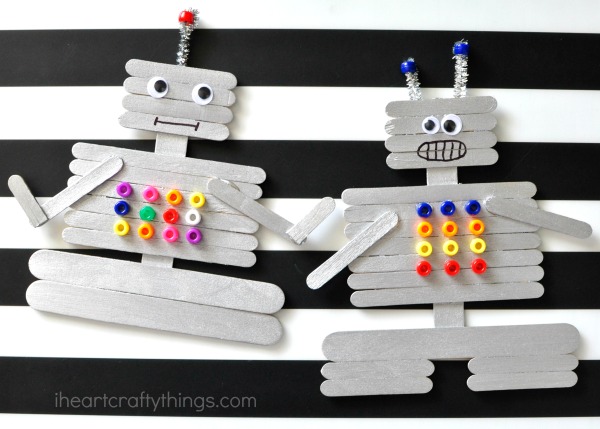 8. Popsicle Stick Boxes by Pink Stripey Socks
These classic popsicle boxes have an added twist with a whimsical coat of paint!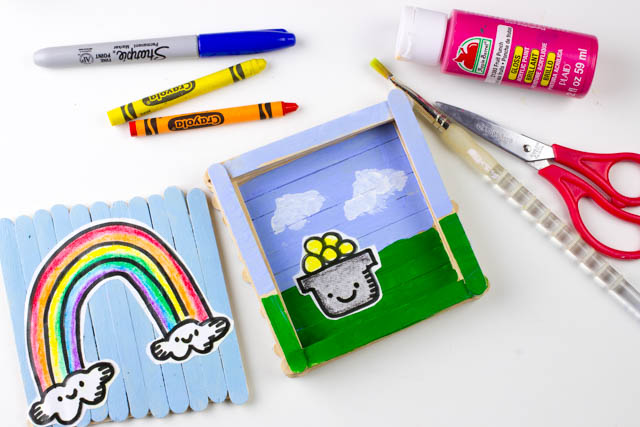 9. Popsicle Stick Harmonica by Housing a Forest
This lovely little craft is actually a musical instrument! Perfect for showcasing your child's talents.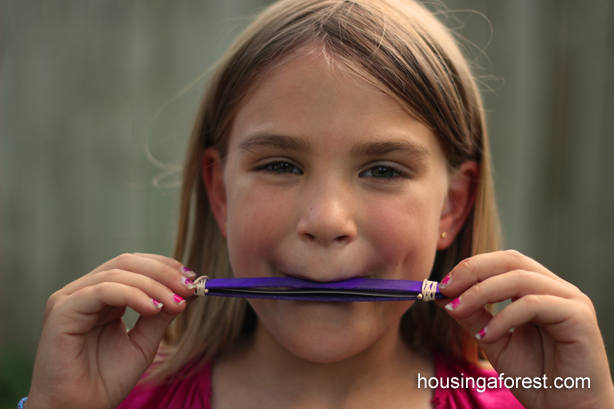 10. Rainbow Spin Art Flower Craft by Messy Little Monster
This not only results in an exciting and beautiful flower, but it has a lot of potential as a process craft as well.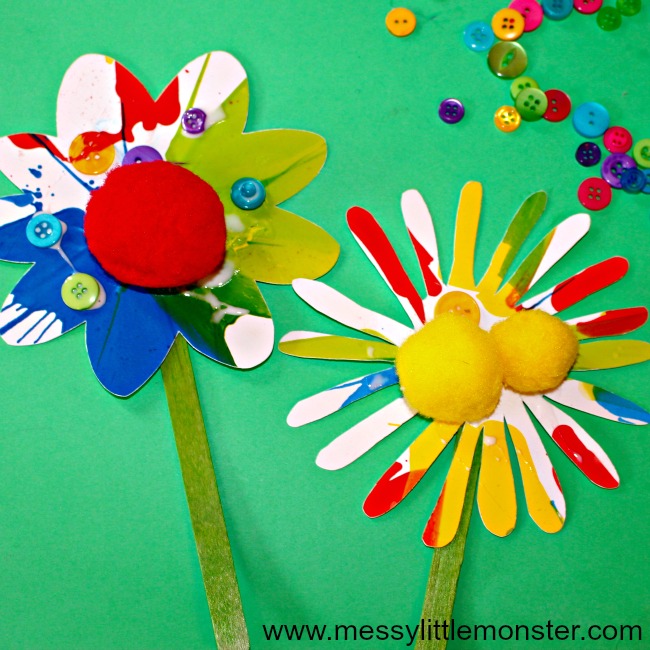 11. DIY Travel Activity by Desert Chica
Playing with craft sticks in this manner is perfect for occupying children on a plane or in a waiting room. So much room for imagination!
5 Popsicle Stick Crafts for Teens, Tweens, and Adults:
12. DIY Bookmark Craft Stick by Moms and Crafters
These popsicle stick bookmarks are great because they actually stay in place. Because they are made using washi tape, the possibilities for your creativity are so open-ended.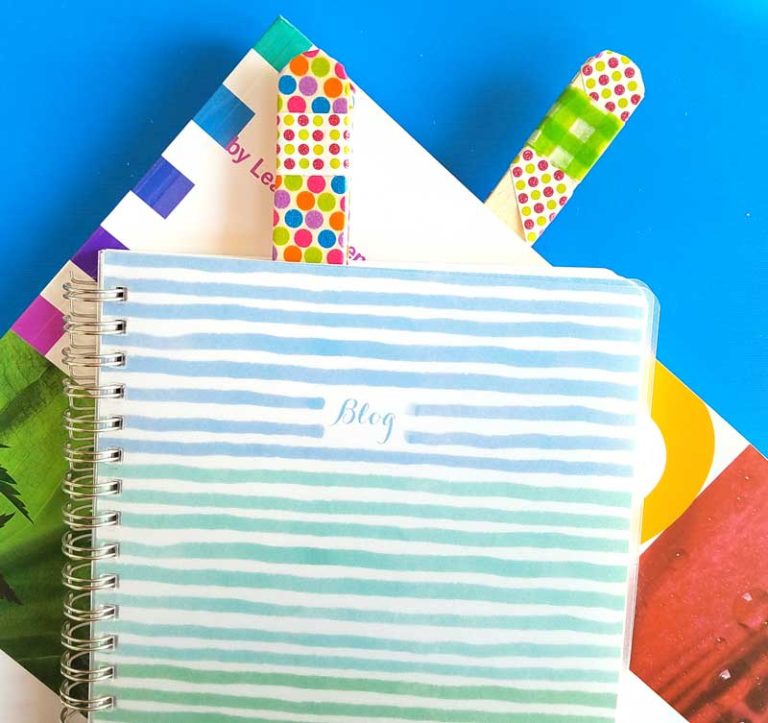 13. No Sew Fabric Bookmark by S. Woodson Says
Remember how I said popsicle sticks are so versatile? Here's another colorful bookmark idea- with a totally different take on it! I just love those tiny tassels hanging off the edge!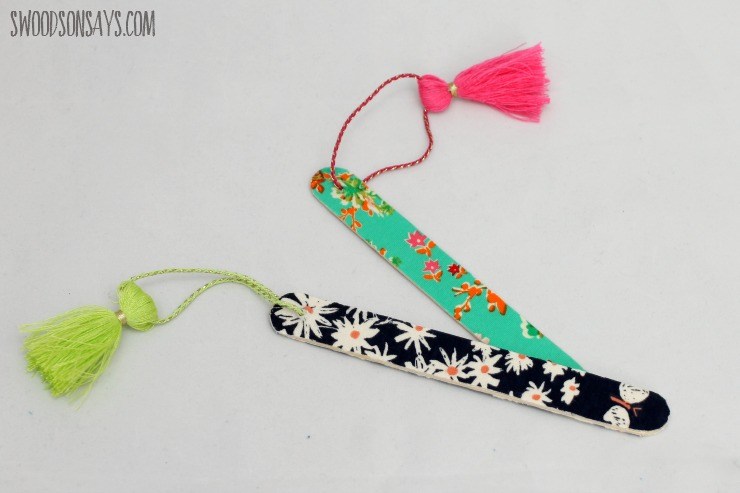 14. Craft Stick Wall Hanging by Mum in the Madhouse
This fun wall hanging is a great way to craft with the entire family. It showcases everyone's individual talents and comes together beautifully in the end.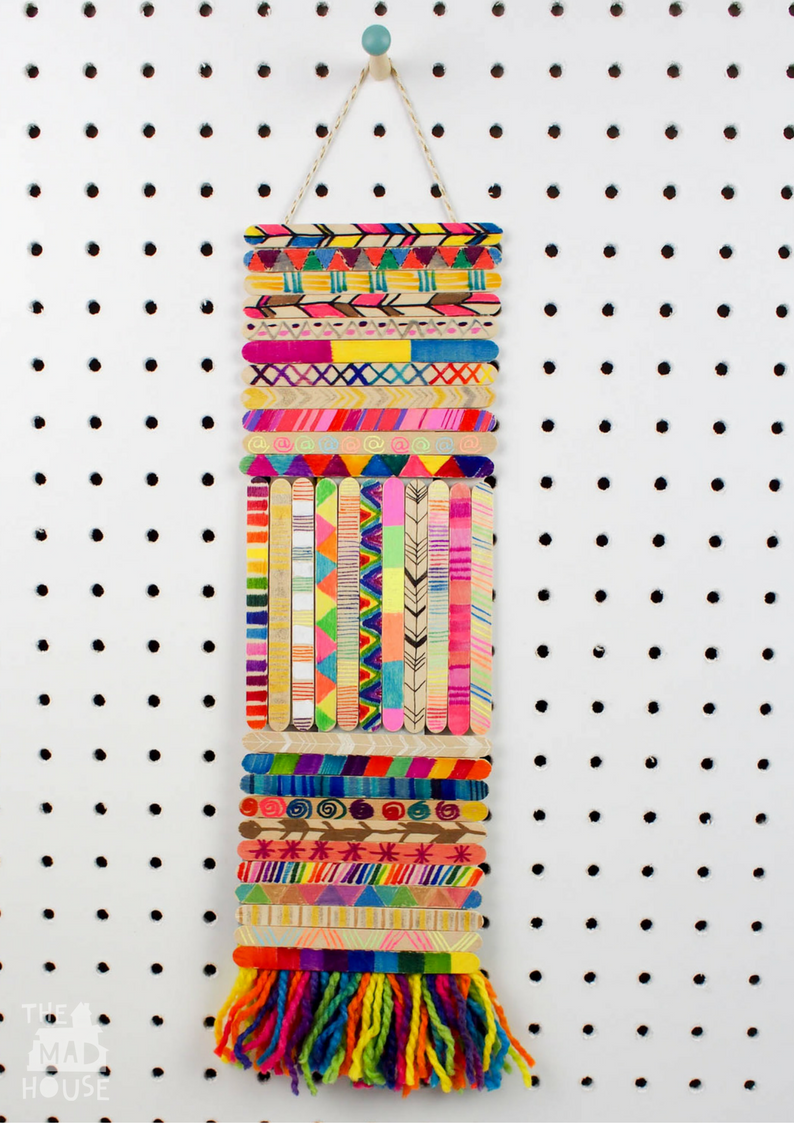 15. Craft Stick Pumpkin by Moms and Crafters
While this craft is not the fastest DIY, it is creative and out of the box. Definitely not your typical use of popsicle sticks! This is a wonderful craft to pair with your autumn decor.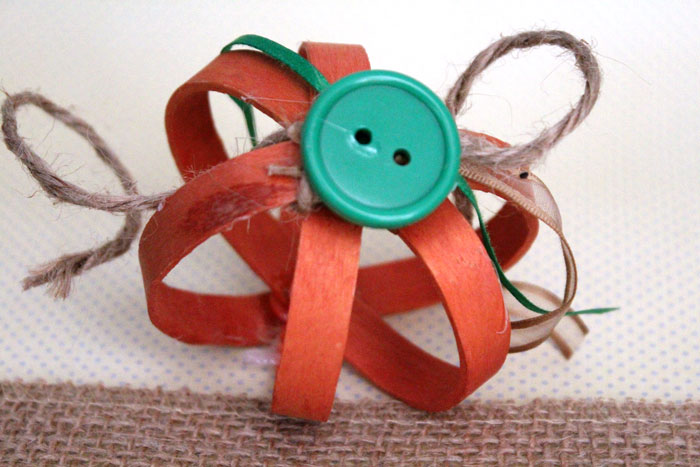 16. Easter Surprise Eggs by Hattifant
These eggs definitely have a terrific surprise lurking within! A terrific popsicle stick craft to do with the kids!
Made any cool popsicle stick crafts lately? Tell us about it in the comments!