This adorable and quirky flower bookmarks craft features a "ribbon" that goes through your book, with the pot sitting and the bottom! It's a fun and easy craft and one of my favorite things to make with felt scraps. Disclosure: this post contains affiliate links.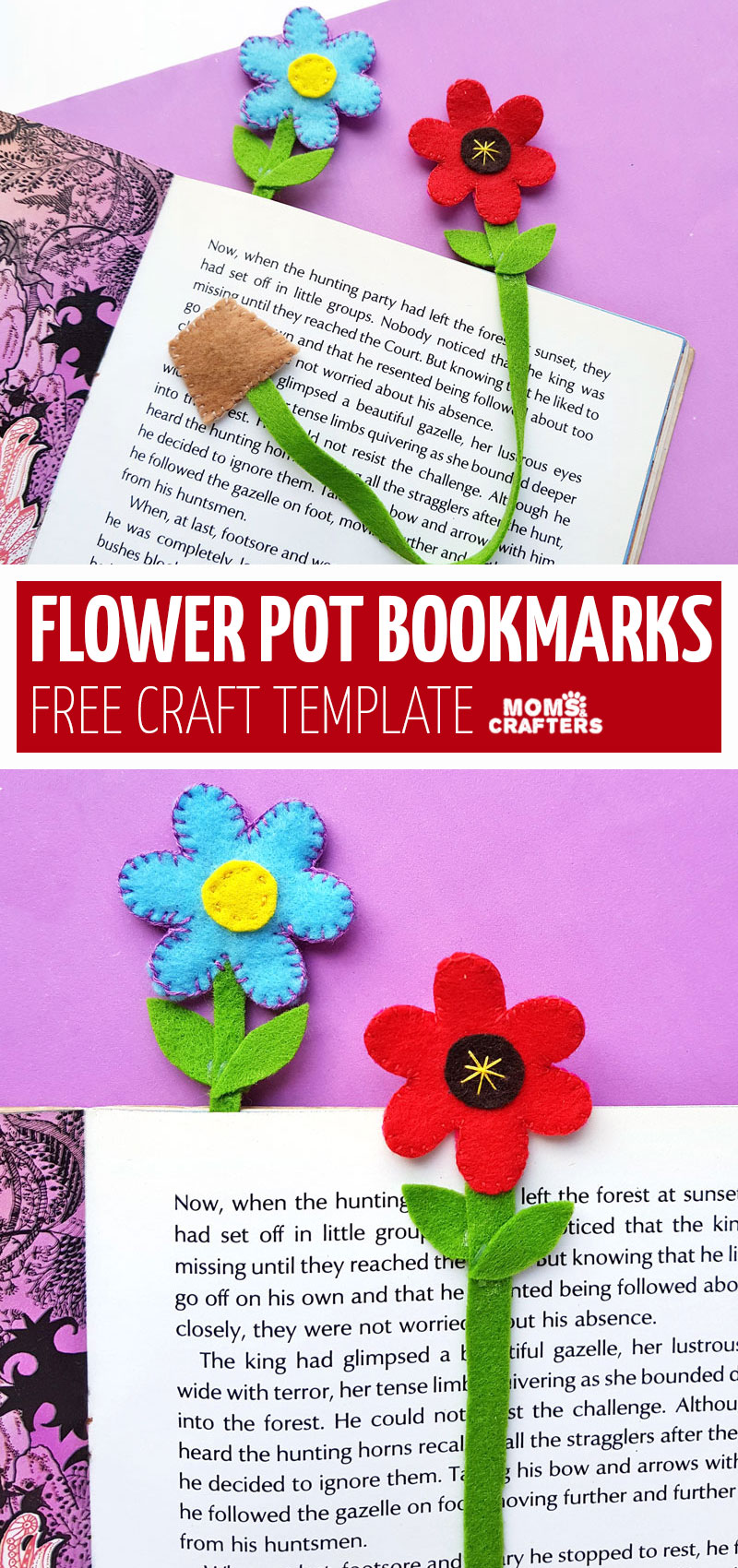 Ah, those piles of felt scraps that we crafters like to hoard!
What on earth might one possibly do with them?
Truth be told, the possibilities are endless, because many felt softie projects really mostly use scraps… but this bookmark is one of my tops.
Why, you might ask?
It's just really clever. You have the pot sitting at the bottom, a long green stem, and the flower on top holding your place. And maybe, just maybe, it'll be harder for your three year old to yank out of your book than a just-on-top kind of bookmark.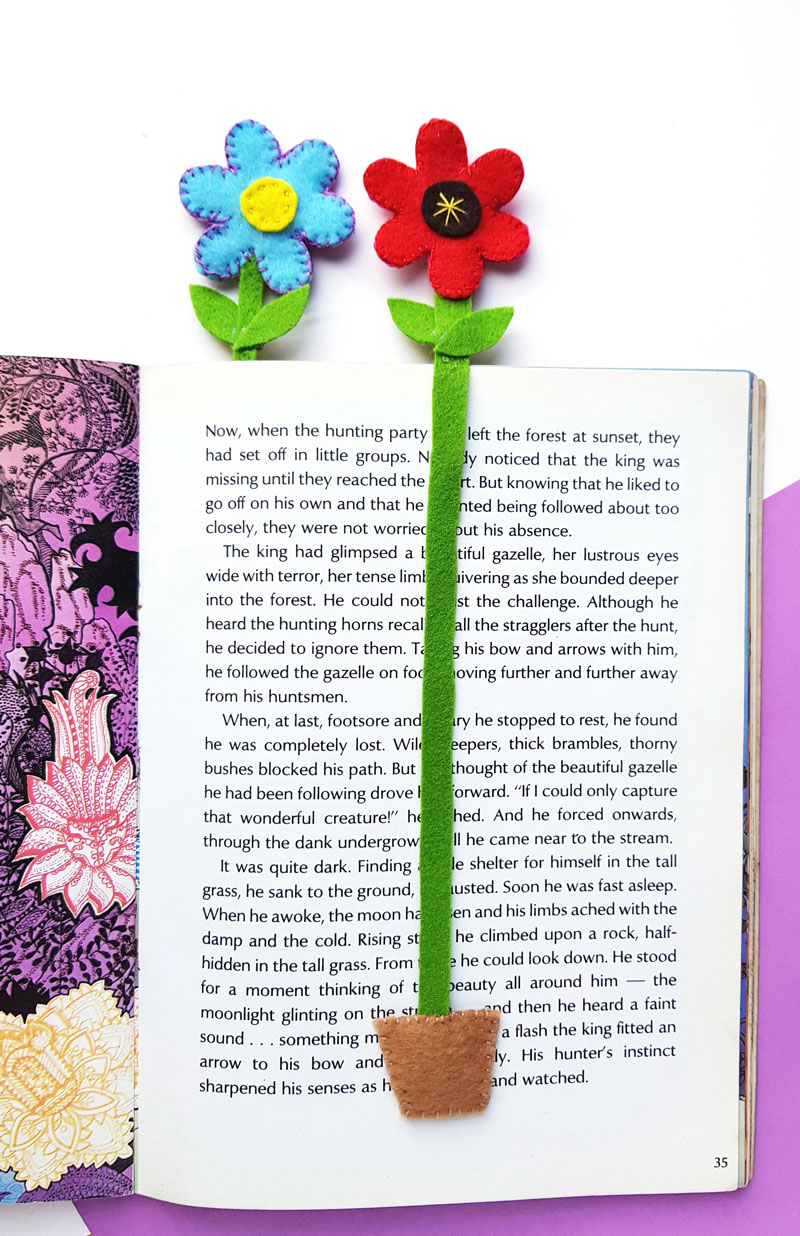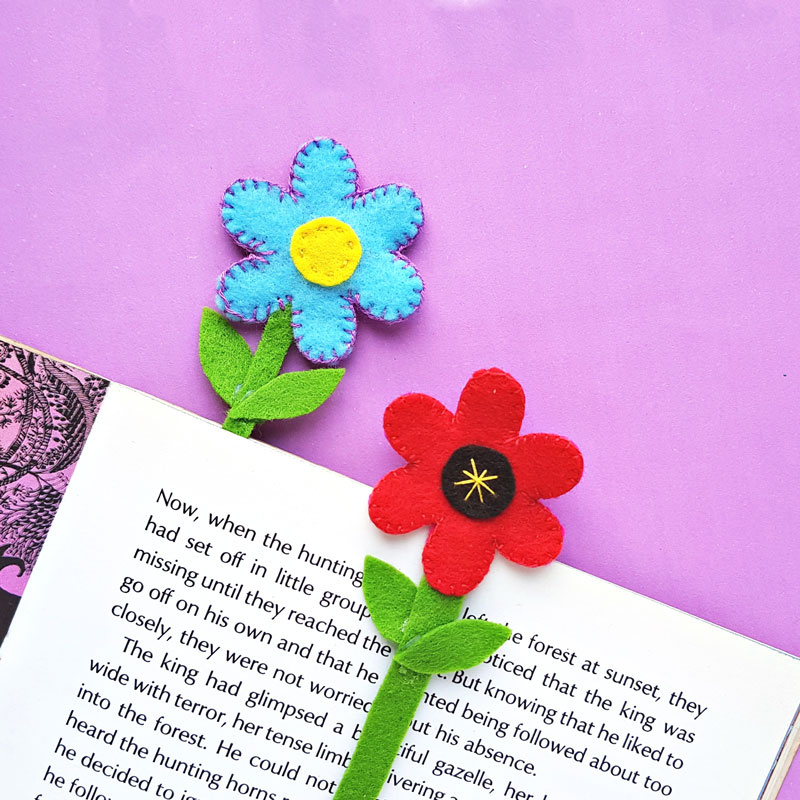 Sewing this felt flower bookmarks craft is really simple – and just like all my favorite crafts, it is open-ended and you can make of it what you'd like to make of it.
So have fun, and then check out my other crafts for teens!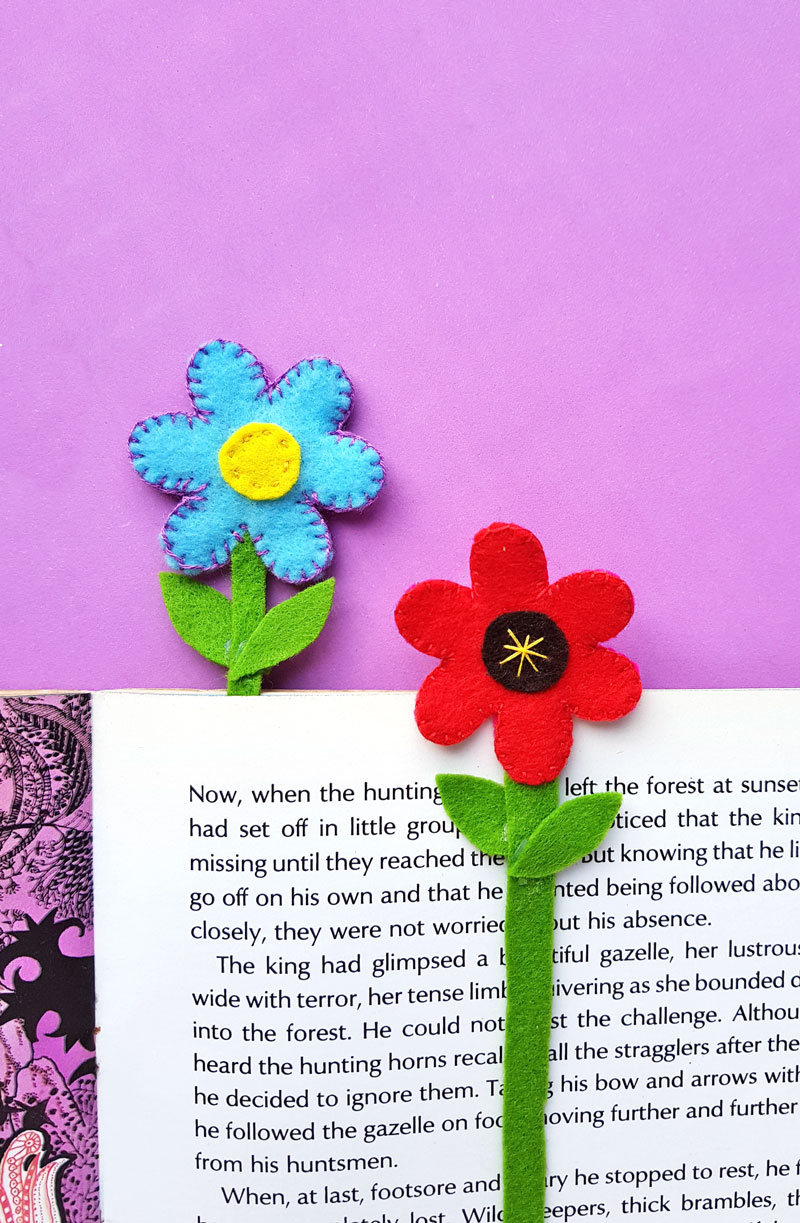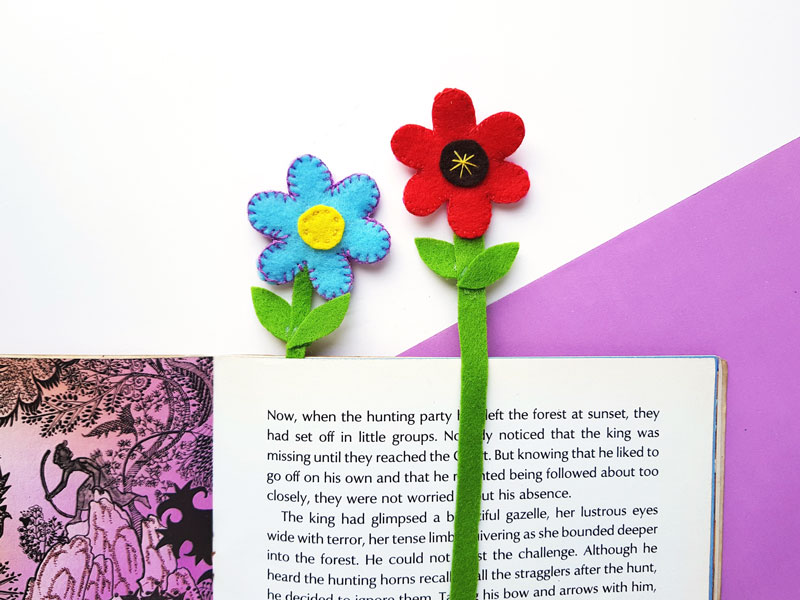 What you need for this felt flower bookmarks craft:
1. Chose your felt scraps. You will need green felt for the stem and the leaves, brown or deep red for the pot (or any color you want) and colorful felt for the flower. Trace the template patterns on the felt that you've selected and cut them out.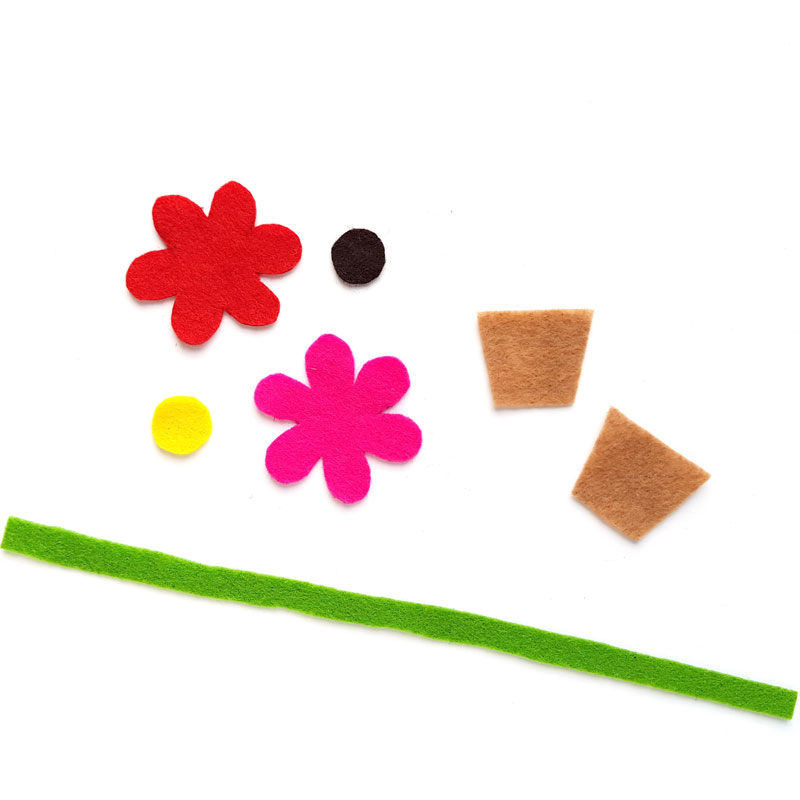 2. The flower includes 2 layers, the front and back, which sandwich the stem. Take the flower cutouts and place the small round shapes on the center of the flowers.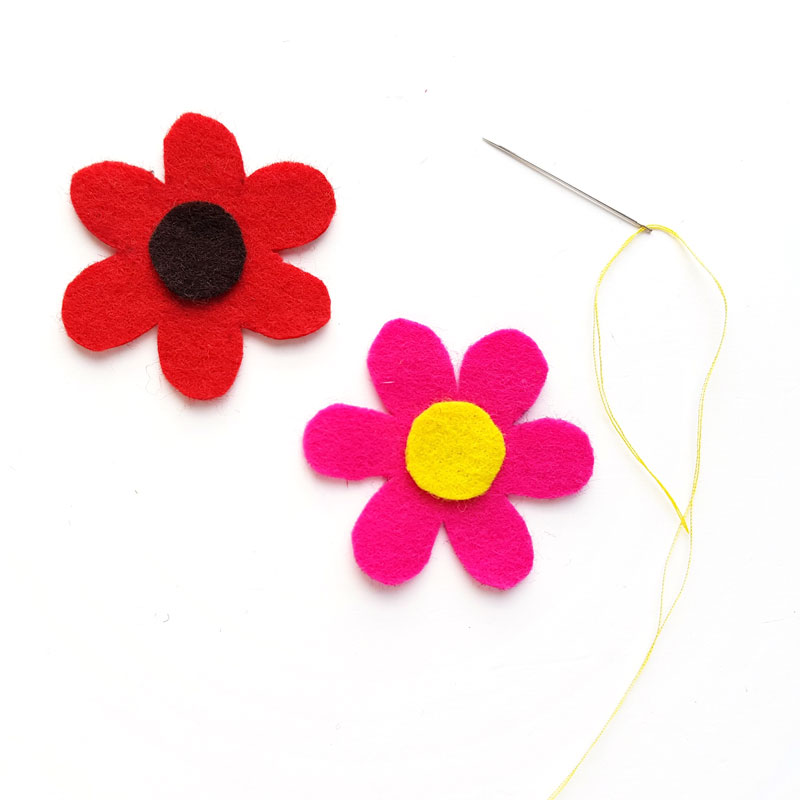 3. Use a needle and thread to stitch the round shape onto the center of the front of the flower. You can try a decorative stitch in a contrasting color, such as the double cross stitches shown here. Repeat on the back of the flower (this is a 2-sided design).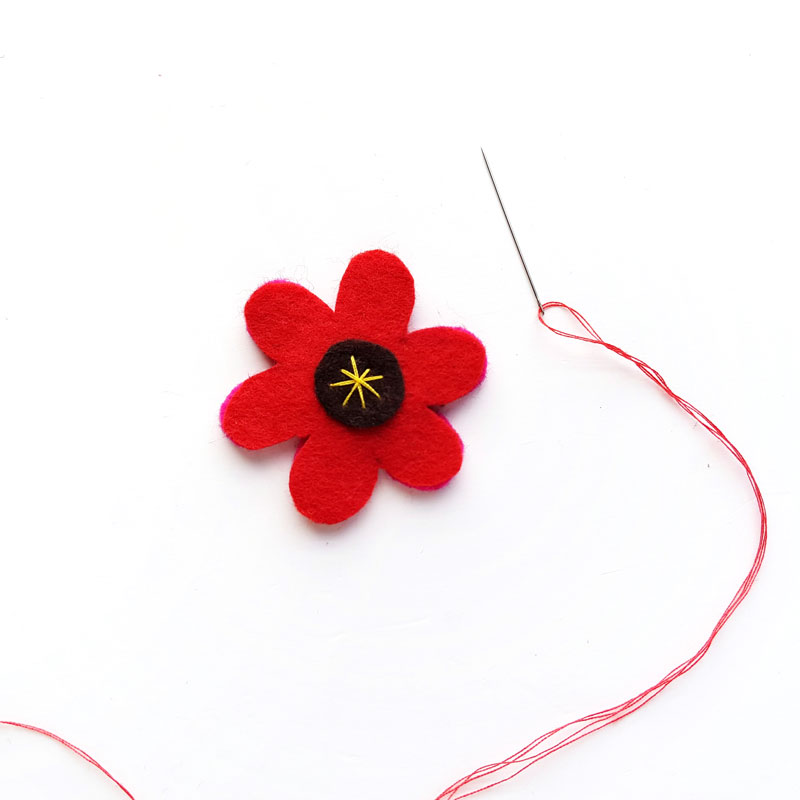 4. Now place the 2 center stitched flowers together, with their center stitched parts facing outward. Stitch around the sides, leaving an opening on the bottom that's slightly wider than the width of your stem.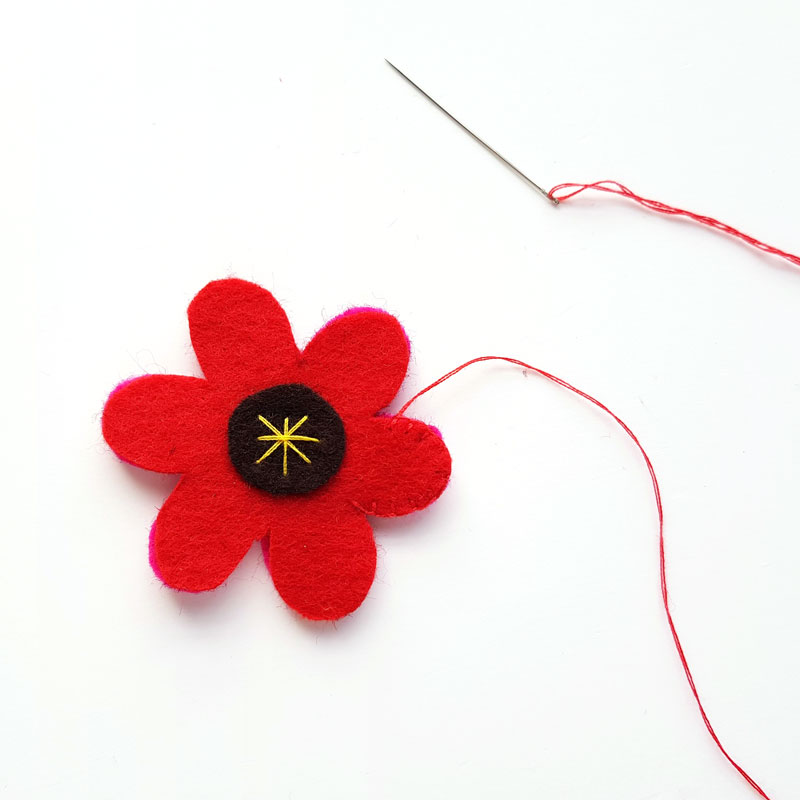 5. Take the two cutouts for the pot and place them together, back to back. Stitch around the sides to join the two pot layers. Once again, leave an opening at the top that's slightly wider than the width of your stem.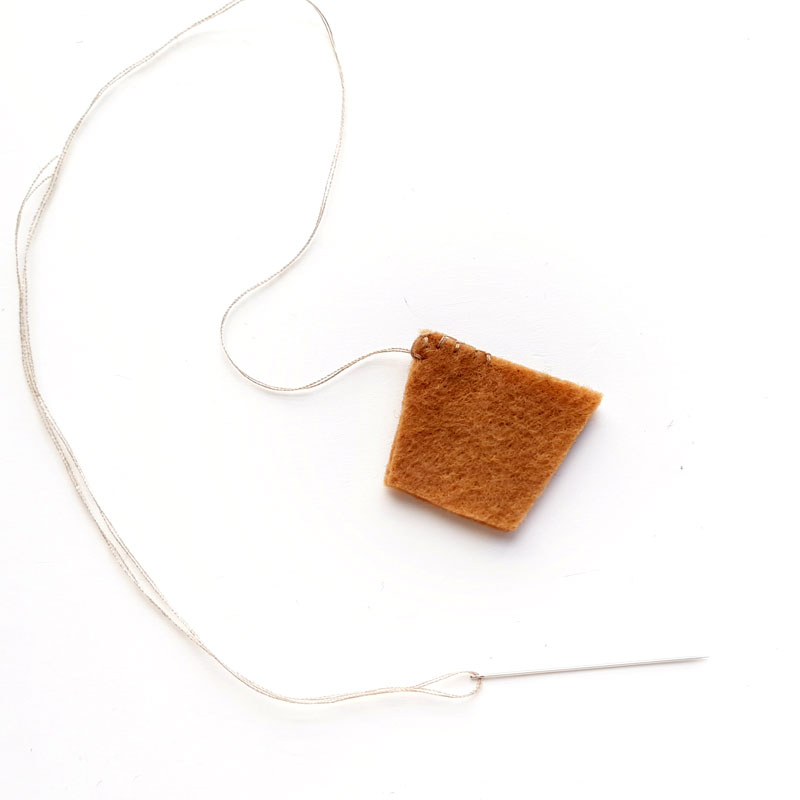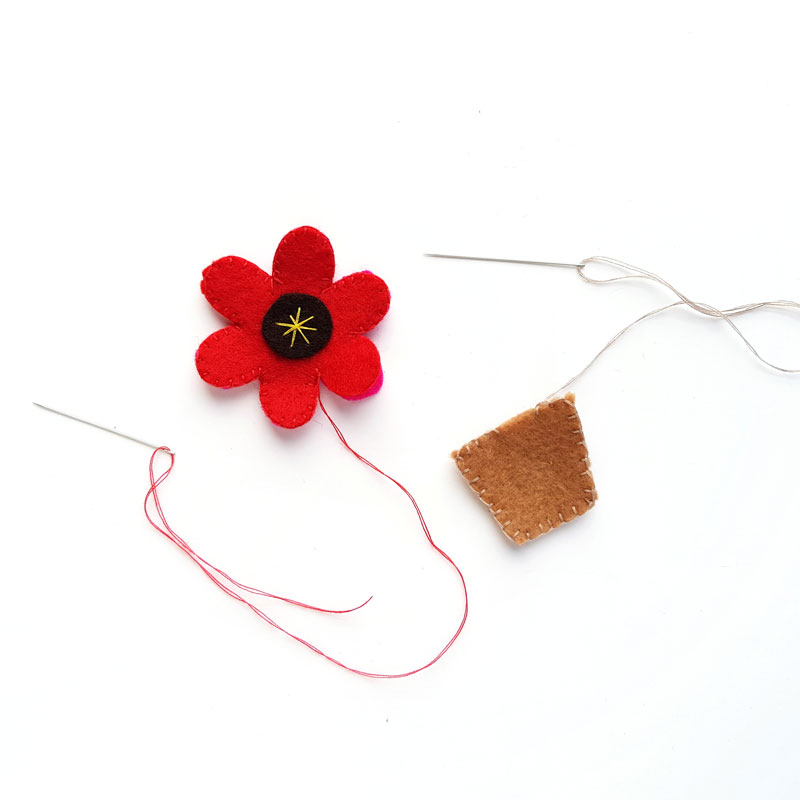 6. Take your stem cutouts. Insert one end of the stem into the opening on the flower. Insert the other end into the pot. Stitch them in place.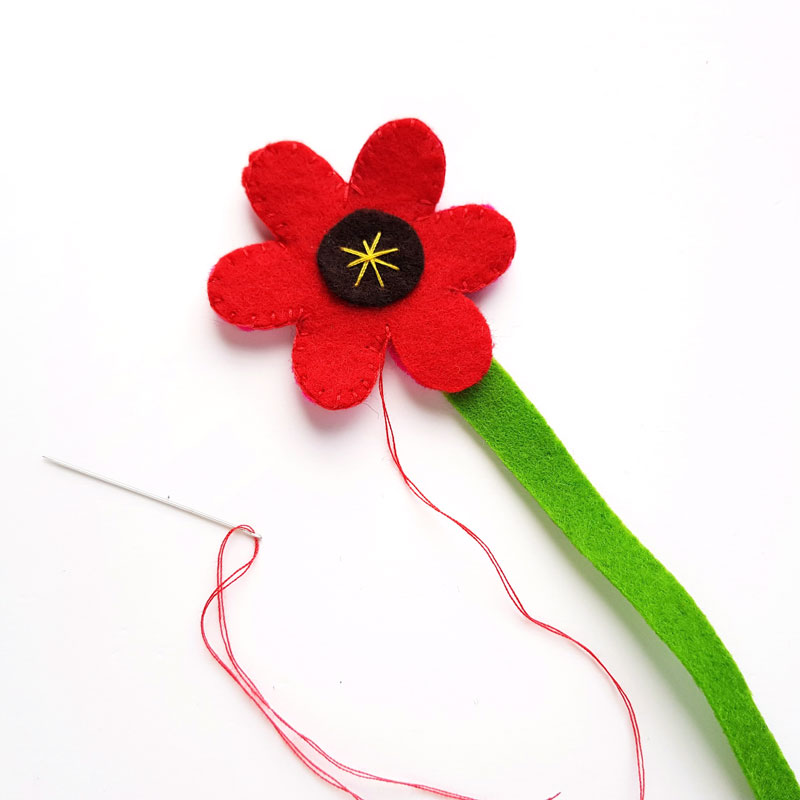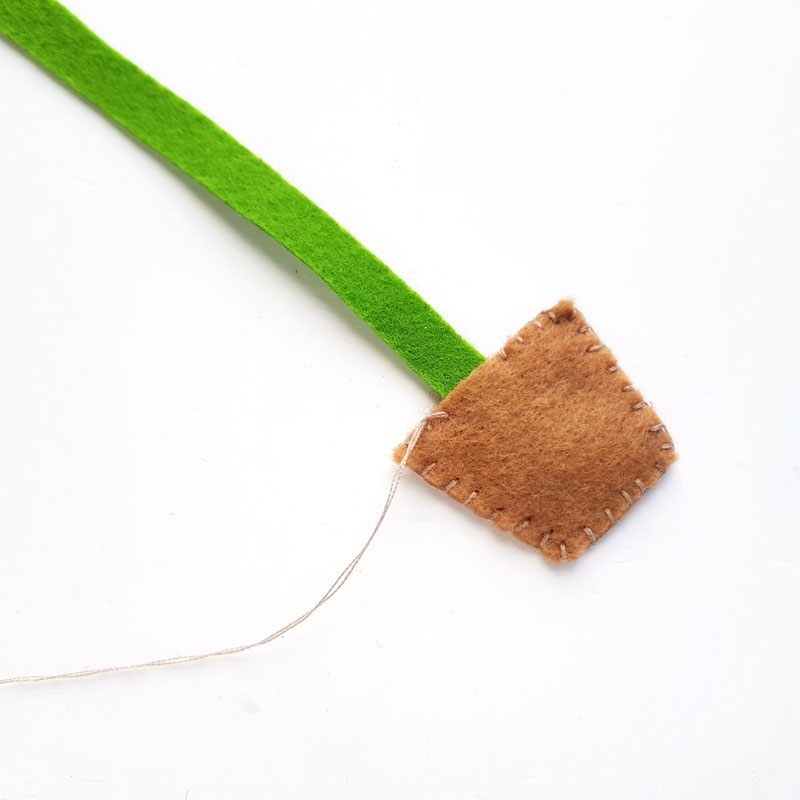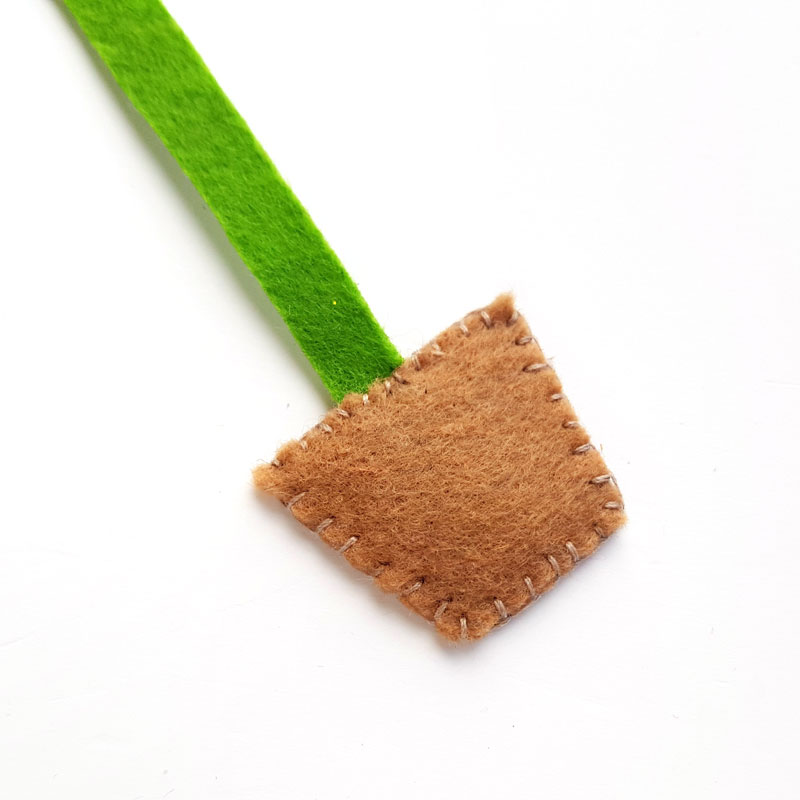 7. Attach the leaves right below the flower. It's easier and sturdier to use hot glue gun to attach them but if you prefer to streamline your supplies, you can stitch these as well.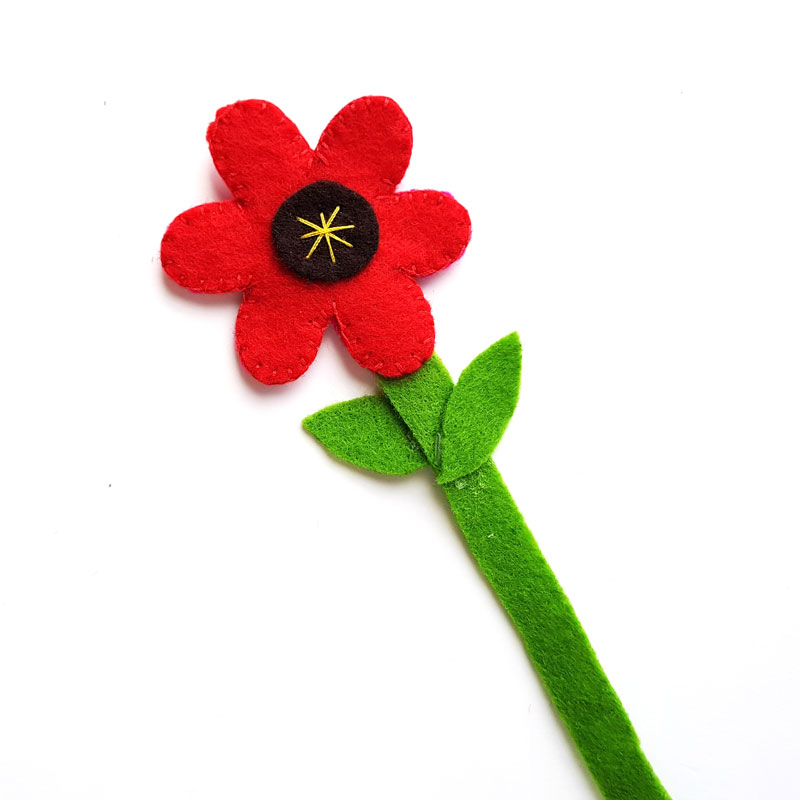 Have you tried this flower bookmarks craft? Do you have any other ideas for this style of bookmark? Comment below!