I love focusing on a specific craft material when sharing cool things to make and craft at home. These things to make with beads and wire does include some jewelry making ideas but it also features some crafts that are NOT jewelry to mix things up a bit! A while ago I shared things to make with beads that aren't jewelry so if you're looking more along those lines you may want to check that out. Disclosure: this post contains affiliate links.

I love crafting with beads and wire! It automatically upgrades the look of literally any craft! I also love changing it up a little by finding unique things to make with beads and wire that aren't necessarily jewelry.
Have you ever done wire wrapping before? If you haven't, and you love crafting, you're totally missing out! Try one of these. If you already love finding things to make with beads and wire, you'll love these craft ideas below!
All of the images for these things to make with beads and wire below were used with the permissions of the respective bloggers for the purpose of this post – or in accordance with copyright policies stated on those websites. Click on the title link or image for the full tutorial.
I have created a short and long vertical image for your convenience for sharing these things to make with beads and wire. Please use the first or last image in this post when sharing and not one of the individual photos below, out of respect for the creators' copyrights.The long vertical image at the top is perfect for posting to Pinterest, and the last image – the short vertical – for Facebook.

4 Non-Jewelry Things to Make with Beads and Wire:
IF you love these ideas and make crafts like these, come join the Sisterhood of Crazy Crafters – for free! You can share the crafts YOU make!
1. Wire Wrapped Headband by Moms and Crafters: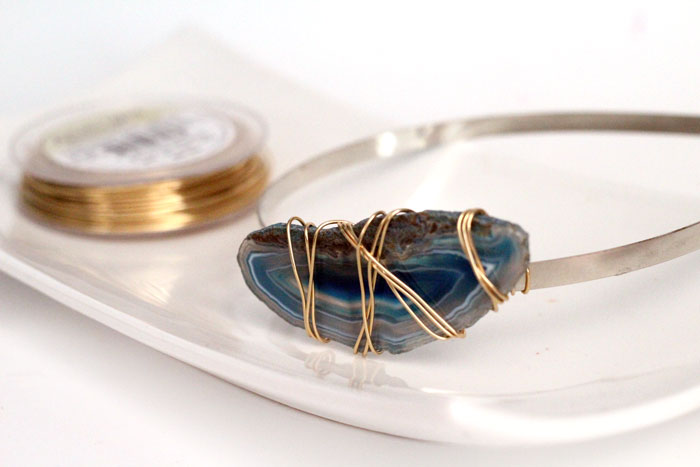 This headband, which I made with an agate slab, is versatile enough to dress up your jeans by and accent your cocktail dress at a party. I've simplified the process to make it easier for beginners to create their own custom headbands!
2. Geometric Spiral Wire Bookmarks by The Beading Gem's Journal: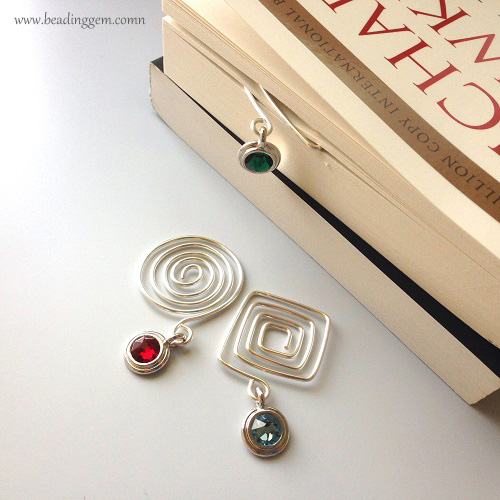 I can't love this enough! It's a unique, gorgeous gift for the bookworm in your life! They're really customizable too – she shows you how to make round, square, and triangular bookmarks, and the sky's the limit when it comes to picking a charm that fits the receiver!
3. Petrified Wood Wire Wrapped Pendants by Doodlecraft: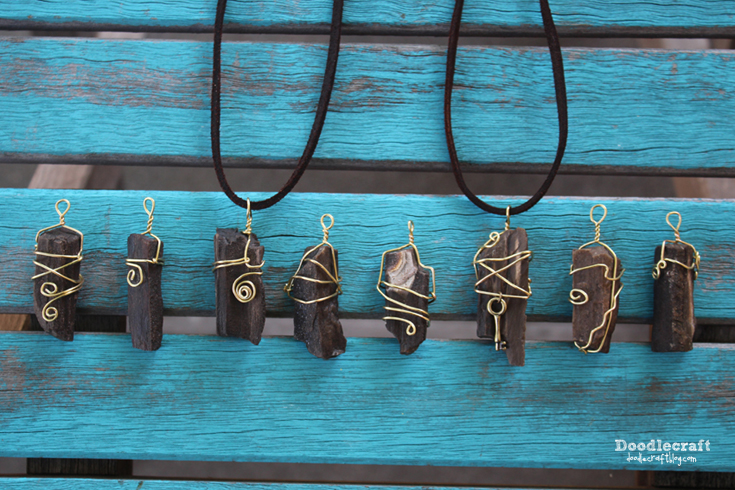 I put these in non-jewelry because although you can definitely use them as necklace pendants, I visualize a chain of them hanging on a porch or across a window. The wire wrapping takes petrified wood from simply beachy to ocean chic.
4. Wire Bead Flower by Inspiration and Realisation:
This wire flower can seriously be used for anything. Stick it on a headband or a hair clip. Make a bunch, add wire stems, and you have a sweet little centerpiece or side table decoration. The possibilities are really endless with this flower.

10 Jewelry Crafts to make with beads and wire:
If you're looking for more jewelry making inspiration, come join How to Make Jewelry – a free group where you can share your own jewelry making projects, ideas, and progress, ask questions, and chat about jewelry making!
---
Want to learn how to make jewelry out of anything? Get the book!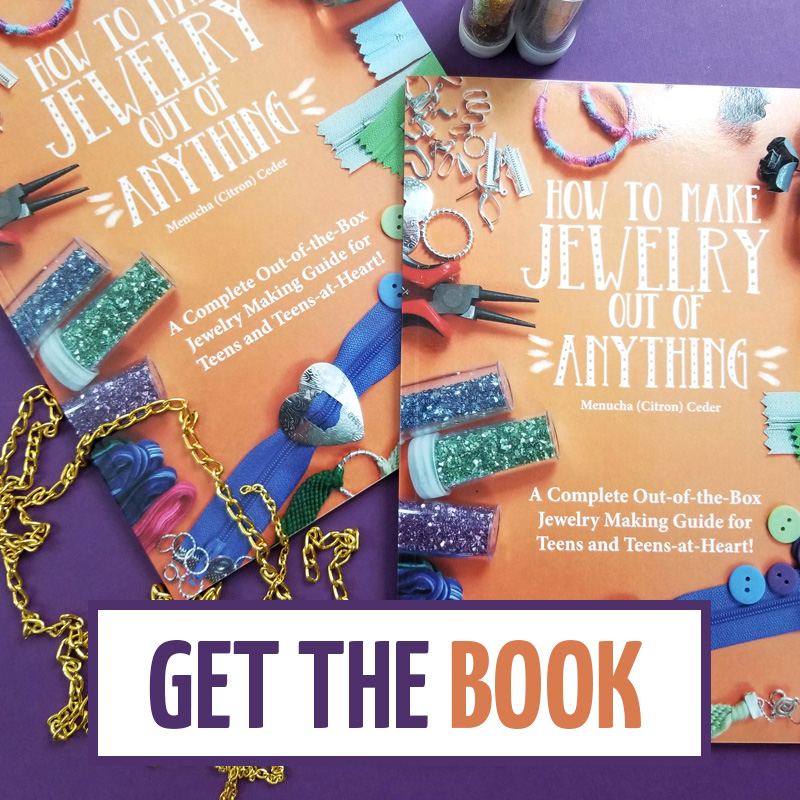 ---
1. Branch Pendant from Moms and Crafters: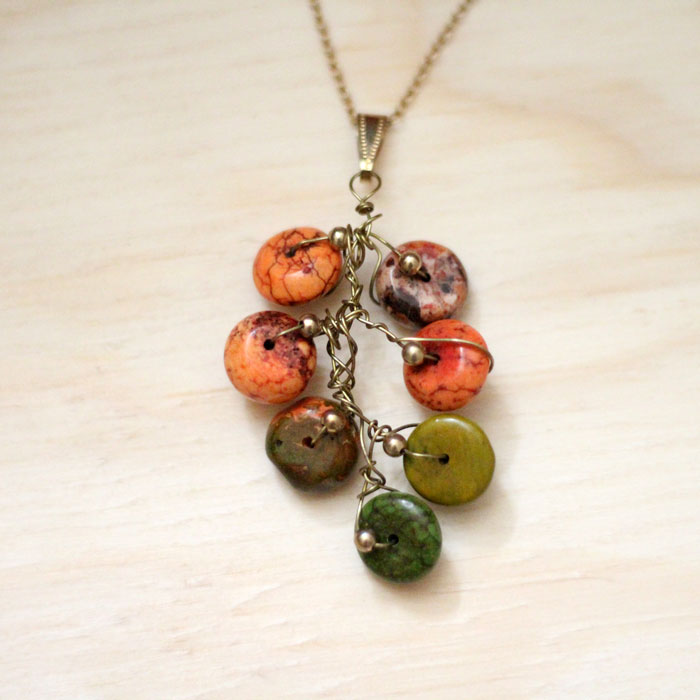 This delicate and elegant necklace pendant was created years ago. I still wear it and love it! You can tailor the colors to whatever you'd like – I love autumn colors for this "branch" effect.
2. DIY Braided Rings from HelenaDaydreamer: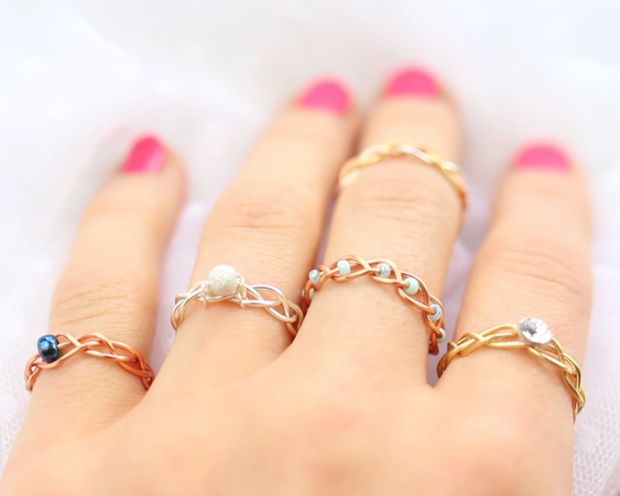 These rings are super easy to make and super cute as well! I'd love to make these to give as birthday gifts to tween girls. This is a great project to start with if you want to get into making jewelry because it requires NO. TOOLS.
3. Gold Nugget Jewelry by Moms and Crafters: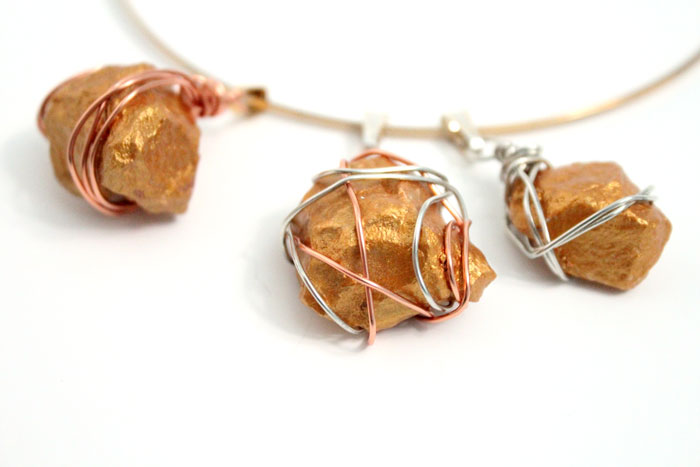 The thing I love about this project is that it's insanely cheap to make – you use rocks as gold nuggets – but it looks absolutely fabulous! You can use these "gold nuggets" as necklace pendants, earrings, or even as bracelet charms if they're small enough.
4. Ombre Bead Earrings by Bombshell Bling: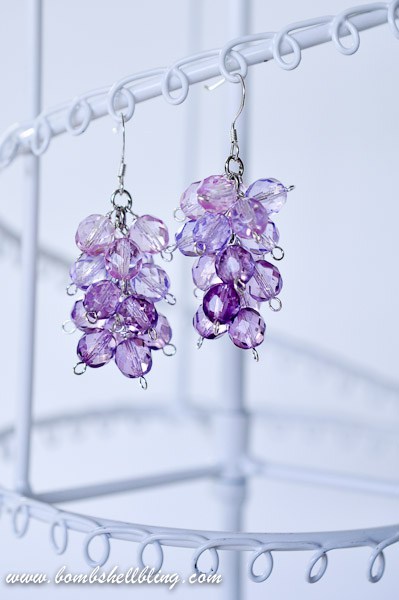 Ombre-M-G! I totally fell in love with these earrings when I found this tutorial and now I need a pair of my own. She used Martha Stewart ombre beads, but you can find similar ones in Michael's or any decent craft store. The tools used are pretty basic, and the possibilities with these earrings are endless! You can even make a necklace pendant to match!
5. Wire-Wrapped Bracelet by Moms and Crafters: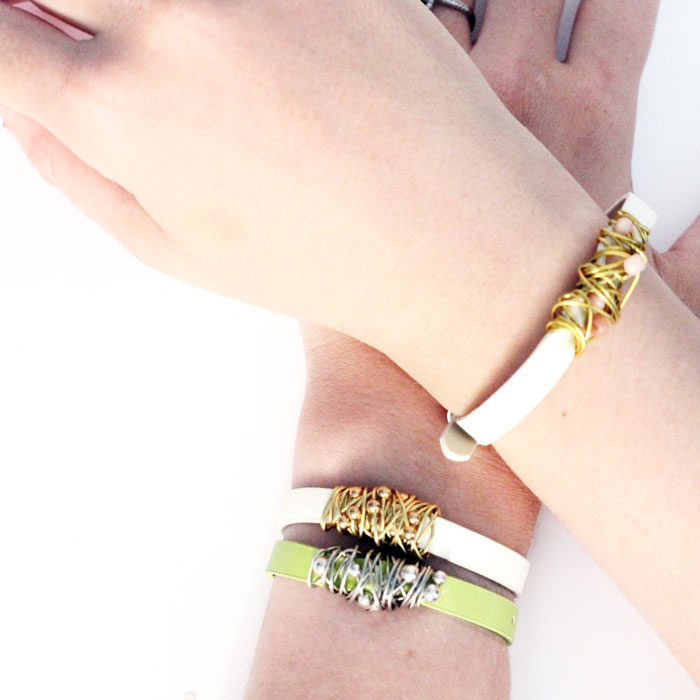 This is a really easy free-form way to do wire wrapping and create something fantastic! The accent beads aren't necessary but really add that special touch. I feel like these bracelets would be great gifted in pairs or sets of three. The "watch band" base is inexpensive if you buy it in packs, making this one of my favorite inexpensive things to make with beads and wire.
6. Wire Work Earrings by Kristina Kohler: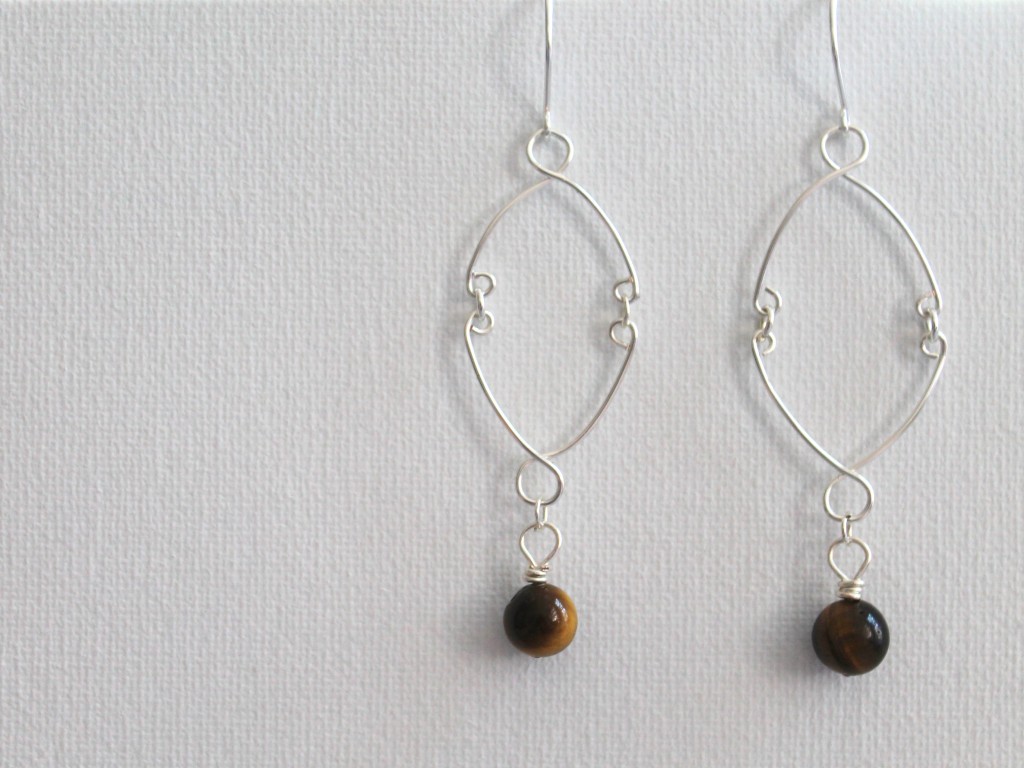 These earrings are pretty simple, but they're elegant while still fun to wear! They're also super customizable to your taste. Kristina gives you a video tutorial so you get really clear instructions – there are some parts that are harder to understand in photos!
7. Wire Wrapped Stone Bracelet by Moms and Crafters: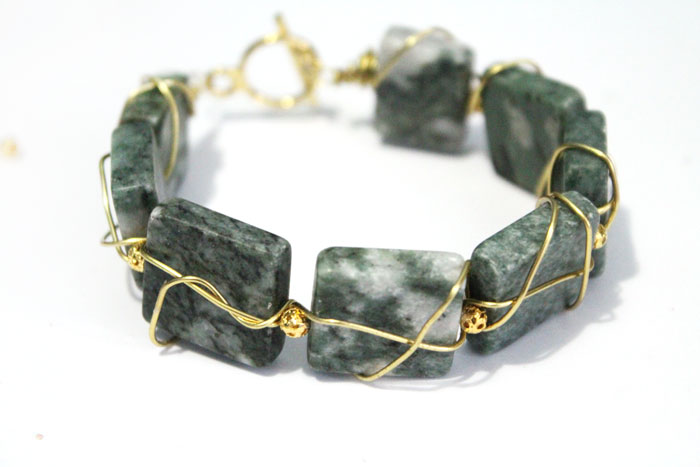 My favorite thing about this bracelet is not only that it's totally gorgeous and looks store-bought, but that it also looks totally complicated to make – but it isn't. At all. This bracelet would dress up any outfit, day or night!
8. Triangular Jump Rings by Fall for DIY :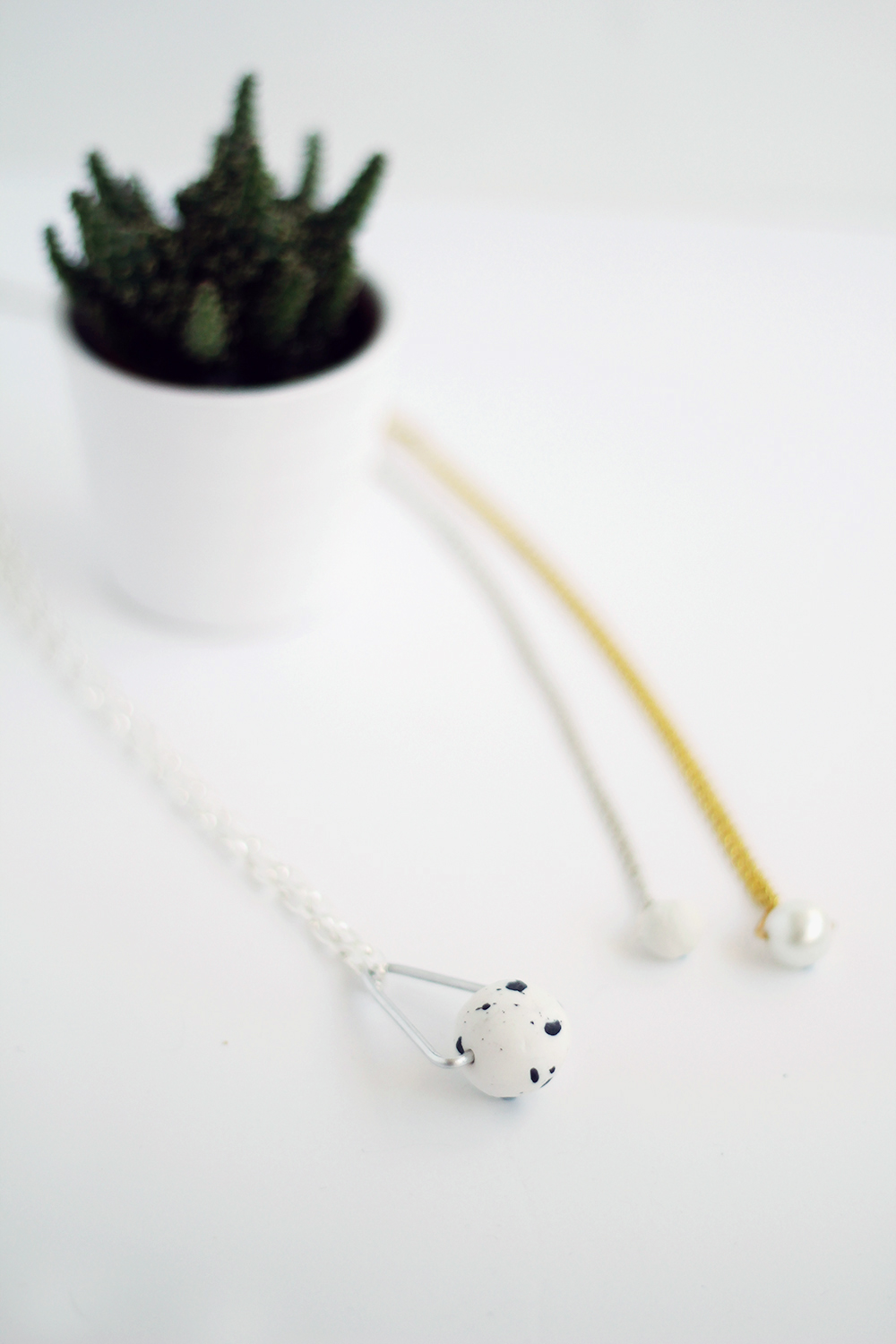 Did you know that "jump rings" don't actually have to be ring-shaped at all? These little triangle-shaped jump rings can be used in any kind of jewelry, and are really simple to make and incorporate into a themed jewelry set.
9. Wire Wrapped Pendant by Moms and Crafters –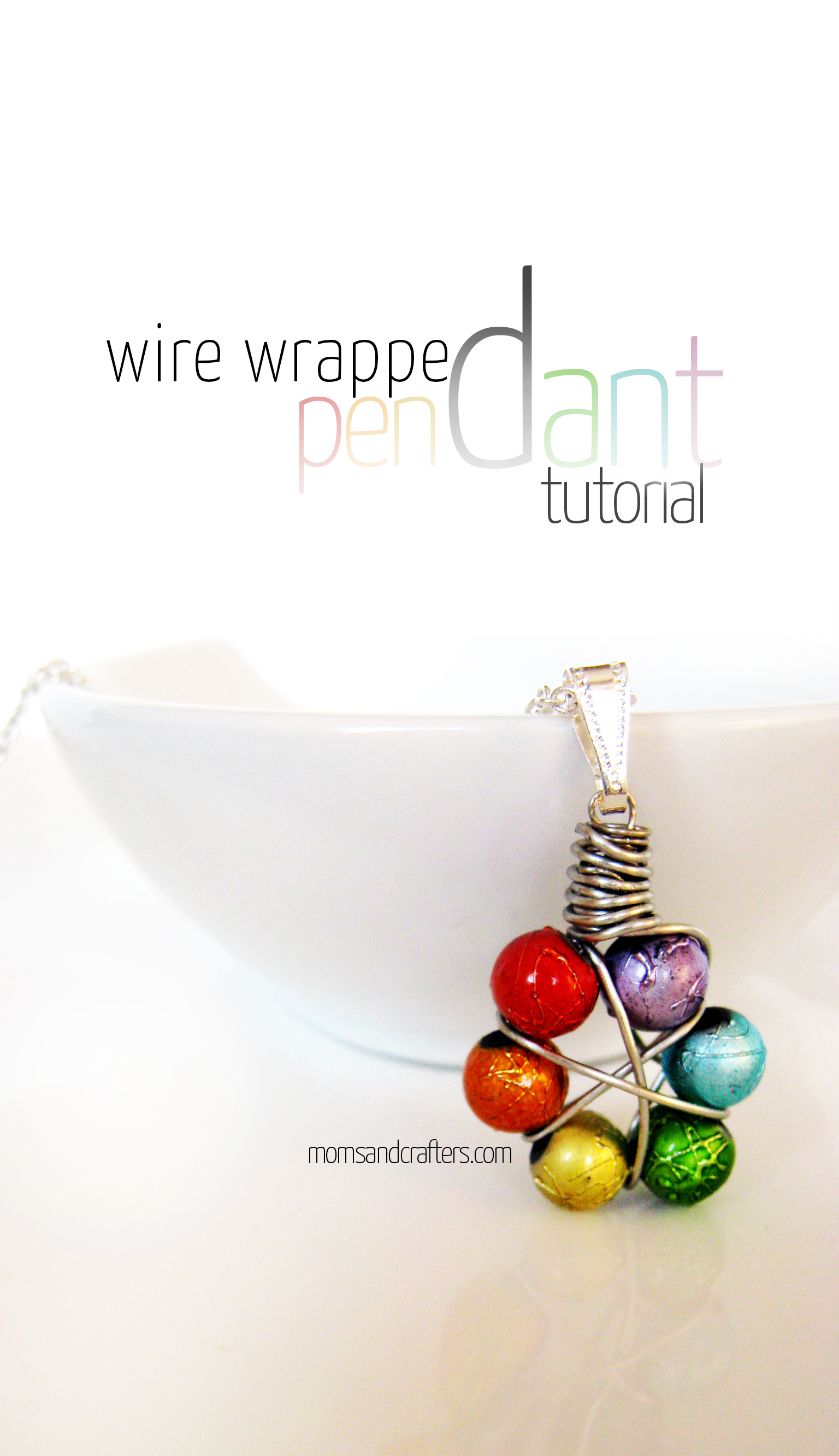 These simple wire wrapped pendants can be made in any color scheme. They're fun and classy, and easy to make – the perfect wire wrapping project for beginners!
10. Beaded Crochet Wire Earrings from Petals to Picots: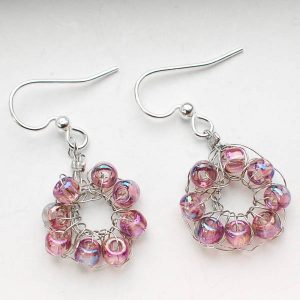 These earrings are sweet, pretty, and absolutely PERFECT for young girls to wear without overwhelming their face! You can make it in any color or tone you want to match any outfit.
If you're looking for things to make with beads and wire, you can't do better than to start with these!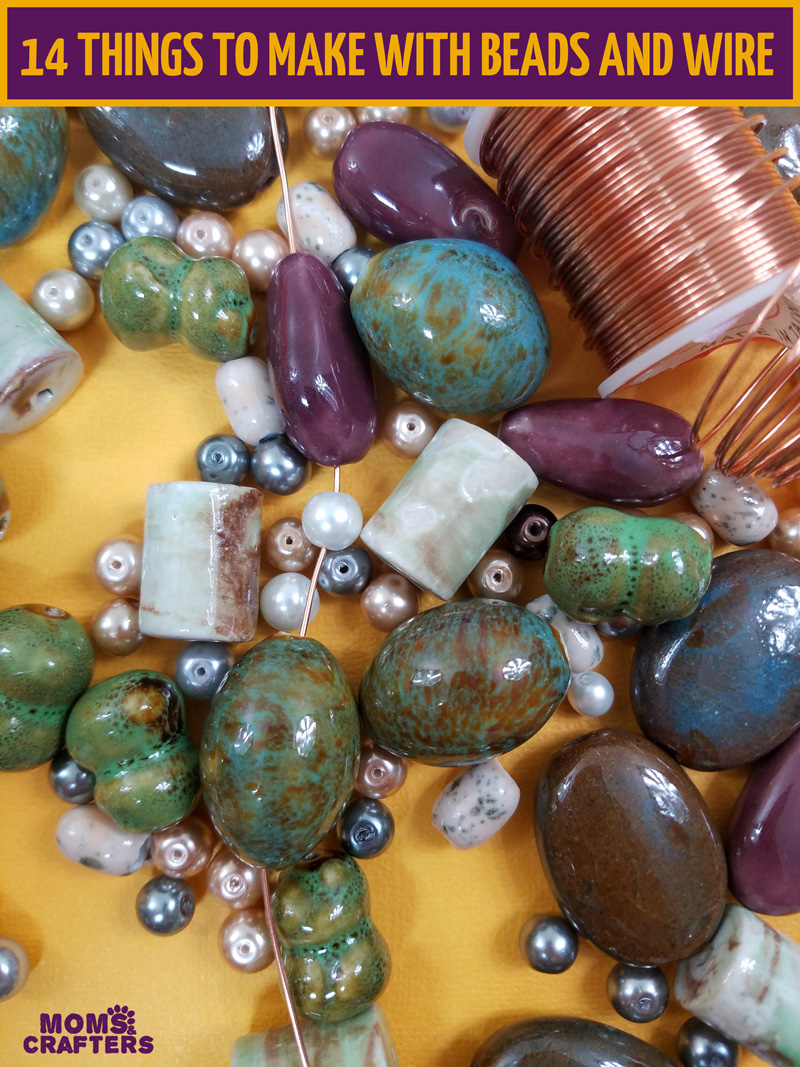 What are your favorite things to make with beads and wire? Let me know which ones you've tried in the comments!