Grab these free printable gift tags and have fun coloring them to personalize your gifts! These are fantastic for all ages and go great with my
color-in gift boxes
.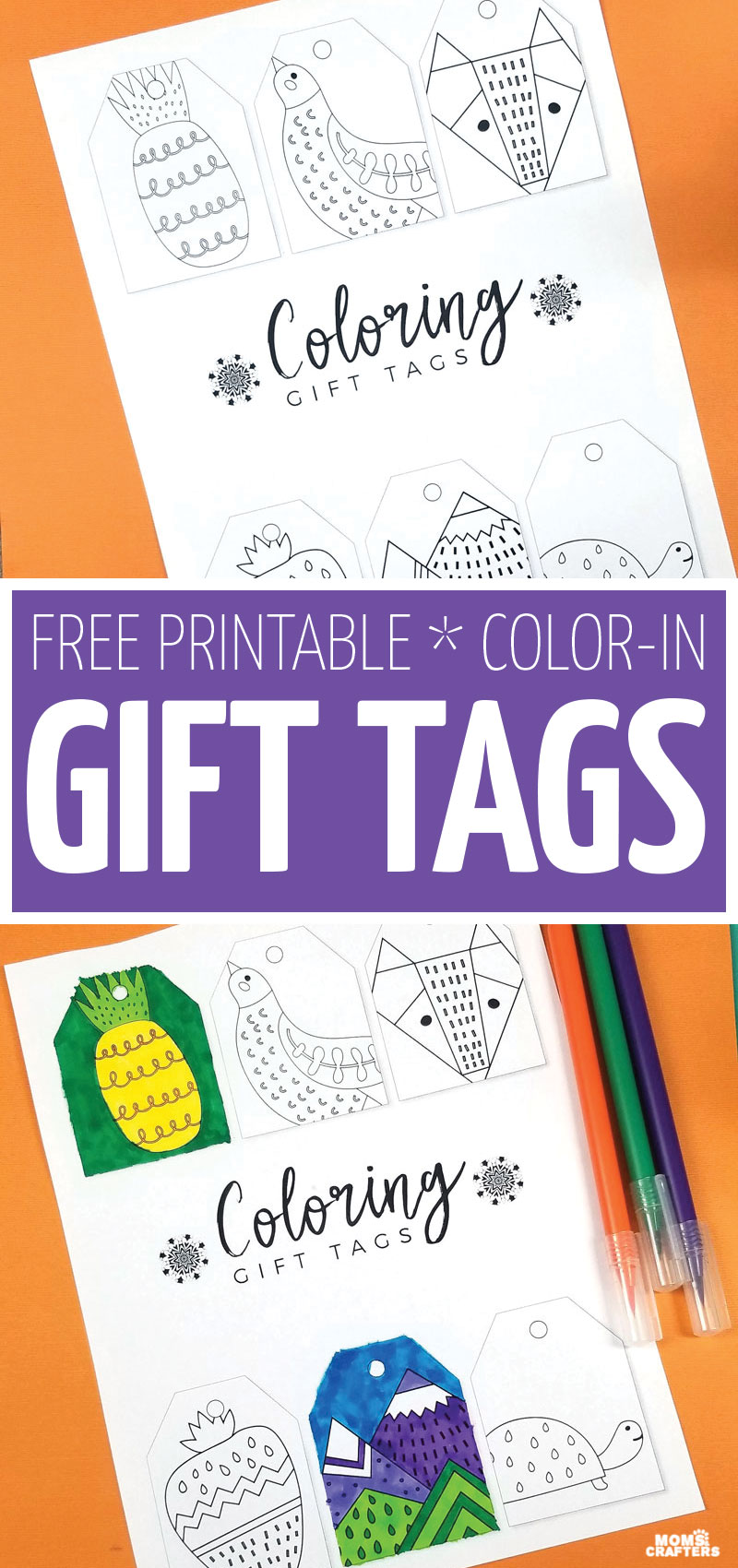 There's nothing like adding a little personal touch to a gift and these free printable gift tags are a great way to do that! Print them, color, them and add your message.
You can either add a message on top of your coloring with metallic paint markers, or with gel pens. Or, write your "to and from" in the space above the design.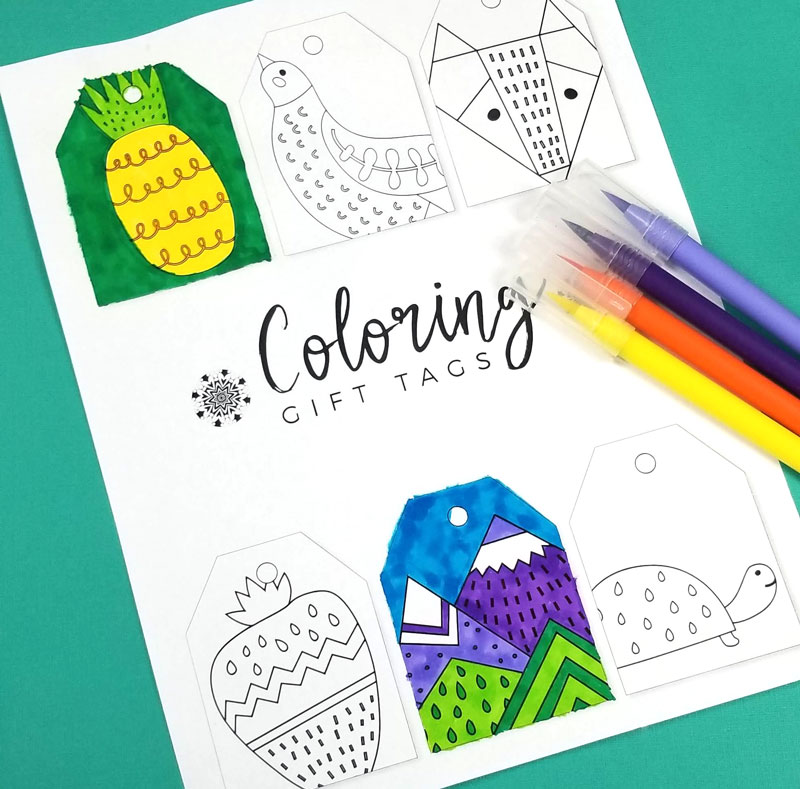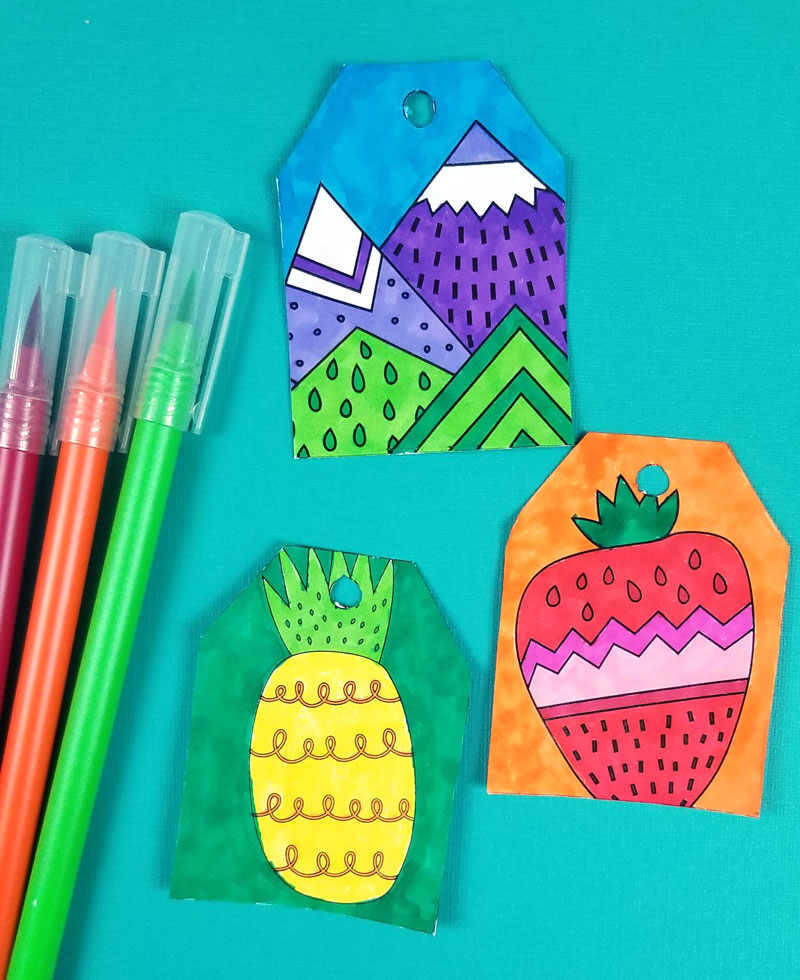 You can also write in a way that blends with the designs (between the lines on the mountains, for example.)
If you want to go all out and craft a little addition to these free printable gift tags, you can also back them on card stock, and add your message to the back.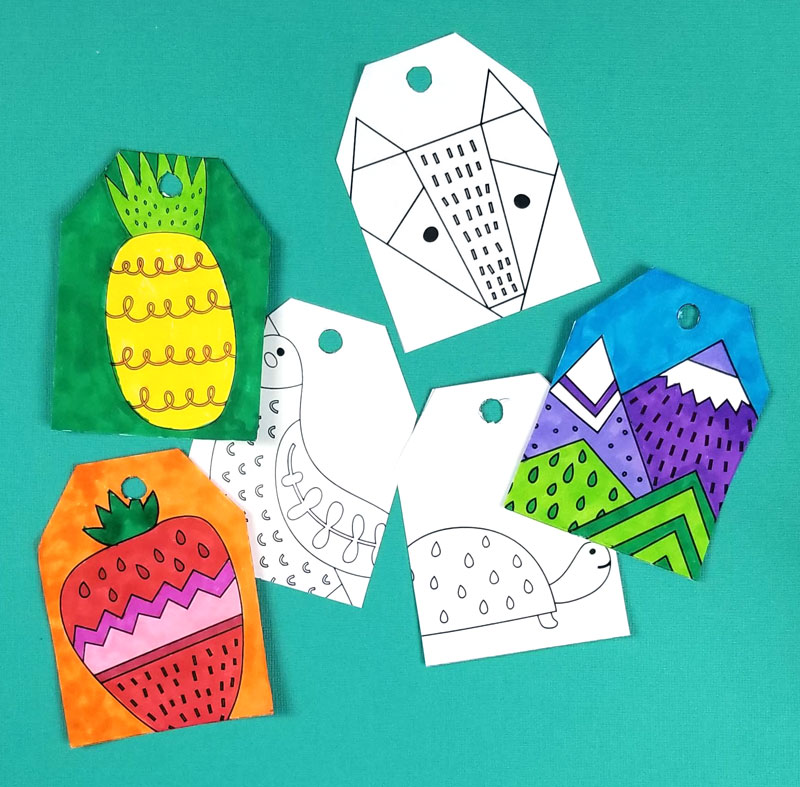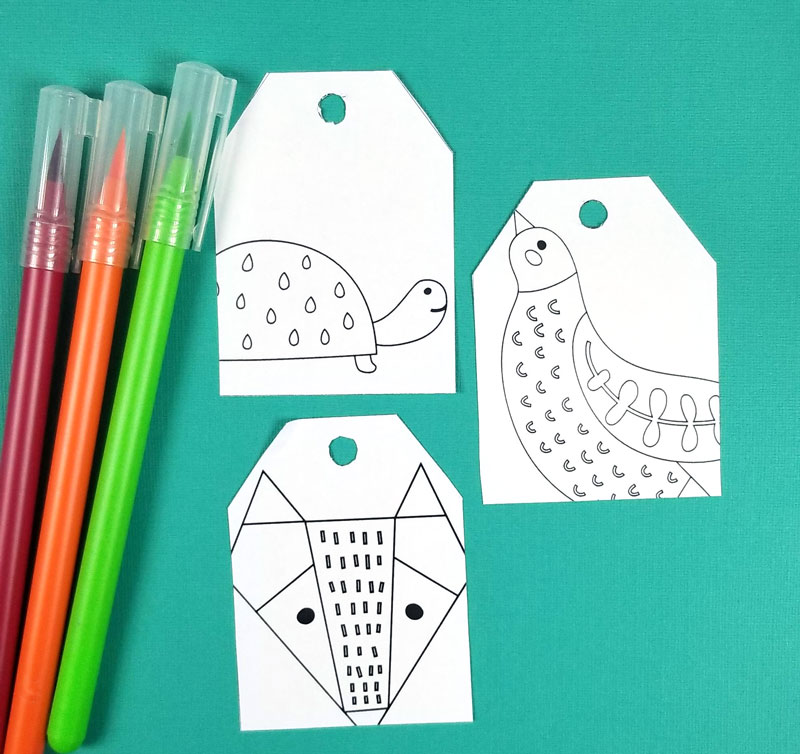 >>>>Download your free printable gift tags in the form below:
You'll be signed up for email updates on relevant posts. This is totally free – and I will not share your email address with anyone. I will only send relevant new posts and ideas, and will not spam.
If you are already subscribed, your profile will simply be updated. Once again! Your will not be subscribed twice. You simply need to fill out the form again because that tells the automated system to send you this particular download.
Once you fill it out, check your inbox for the automatic download. If you don't see it, check your "spam" folder. It may take up to 5 minutes.
And finally, after you fill out the form and hit "submit" you'll be taken to a limited time offer to download a huge bundle of coloring pages at a huge discount. This is optional, and available only to those who download my freebies. You'll still get your freebie to your inbox if you don't purchase, but you won't have another chance to get this discount.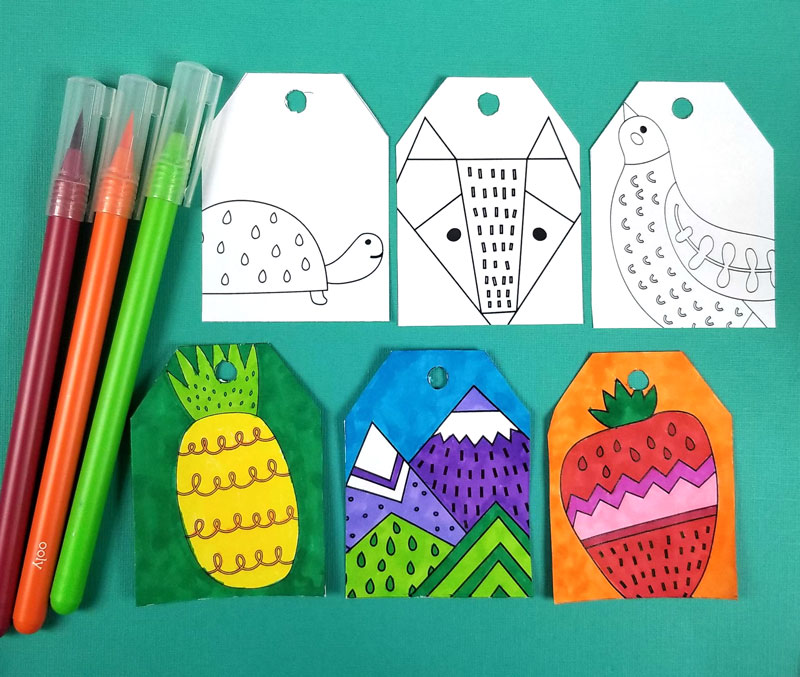 These free printable gift tags are designed to be evergreen, and great for any holiday. You can add bad puns that go with the pictures, or inspiring messages.
This makes a great holiday craft for public libraries and schools that want to celebrate the holiday season in a non-specific way!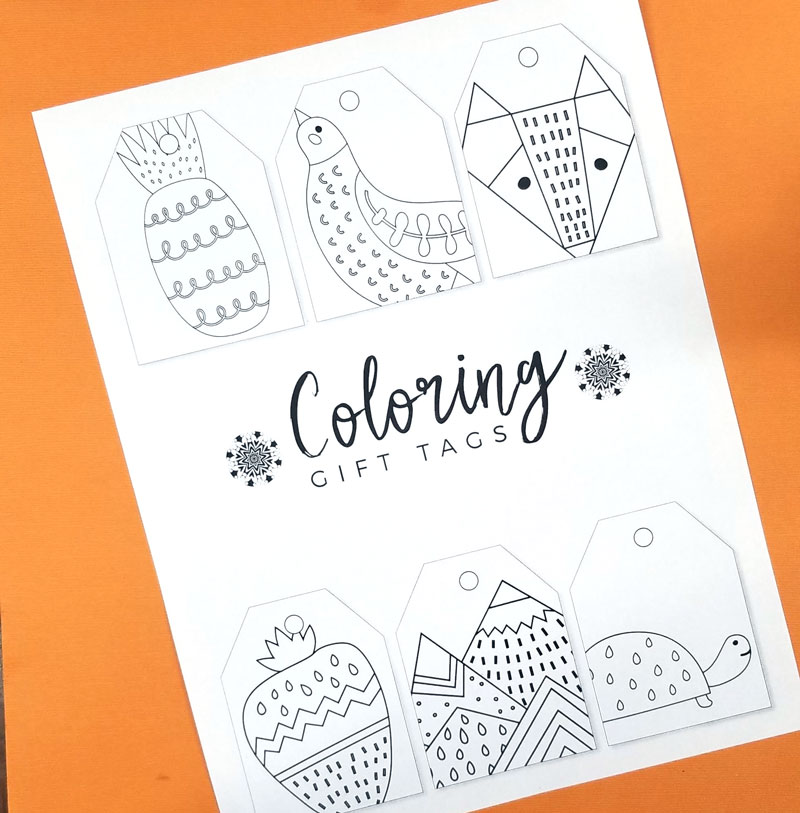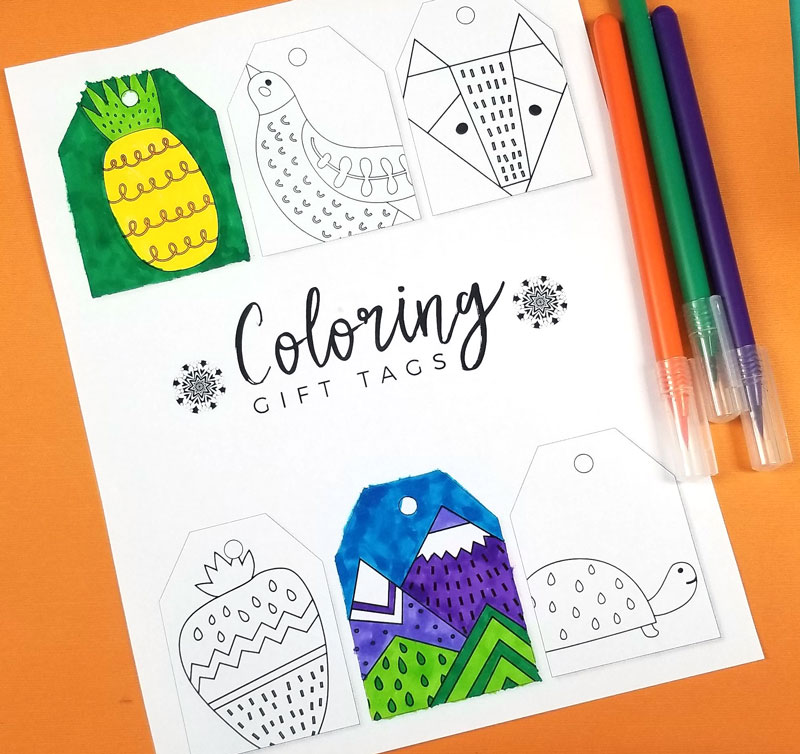 The simple outlines can be colored in as much detail as you want and the quirky drawings add a touch of fun.
I grouped the tags that I colored into color families. I colored each detail in solid shades but you can also skip the finer details or add your own shading – depending on how ambitious you are.