Create your own personal Christmas stamps with this super simple and fun Christmas craft. Finding a way to bring creativity into the spirit and the magic of the holiday season isn't hard to do at all. Making homemade holiday crafts is the perfect way to celebrate. This post contains affiliate links.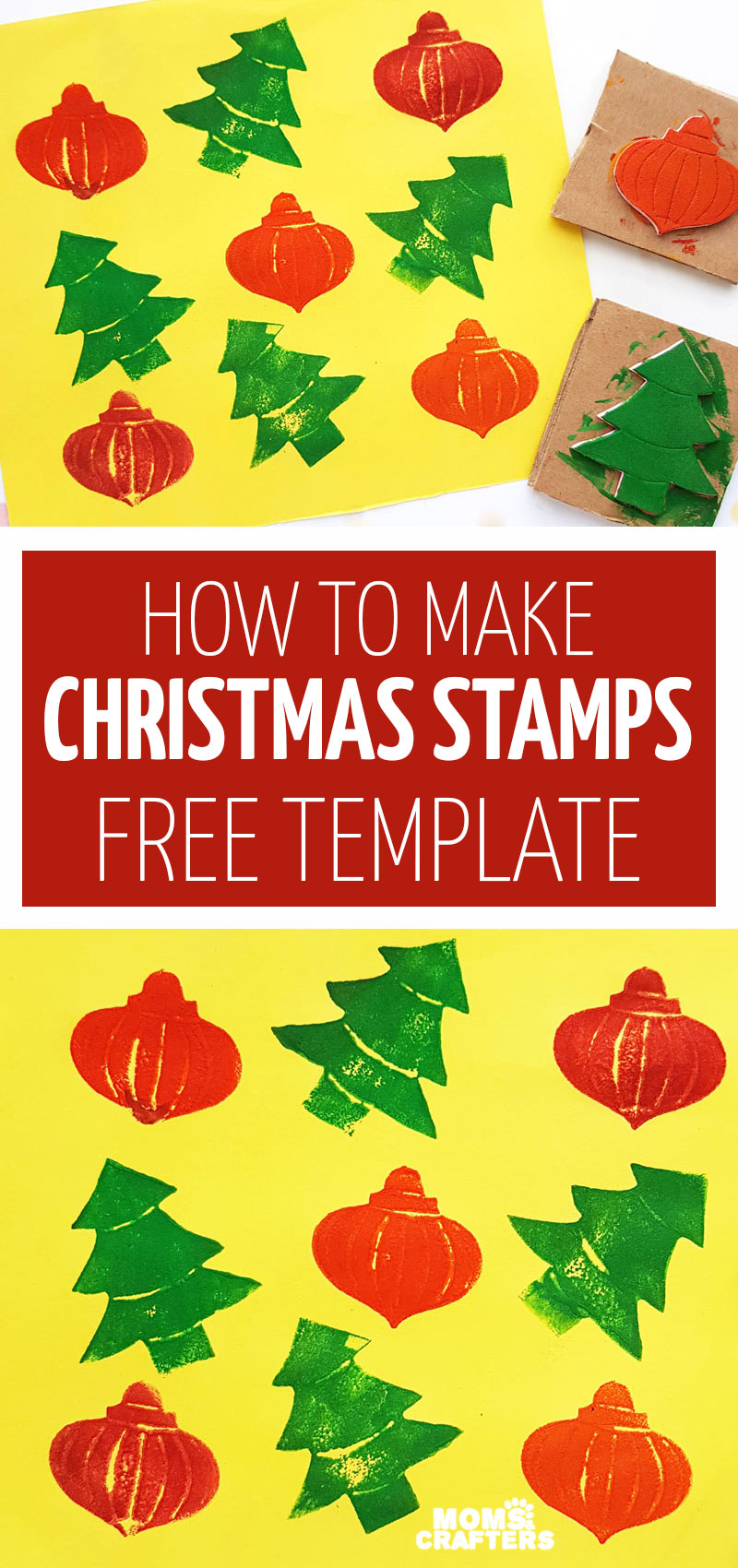 The beauty of this Christmas craft is that it's creating DIY Christmas stamps that you can then use to craft and create other fun items as well. Try it on wrapping paper, gift tags, cards – the possibilities are endless.
While this fun holiday craft is awesome, don't forget about this DIY Snowflake Lantern as well.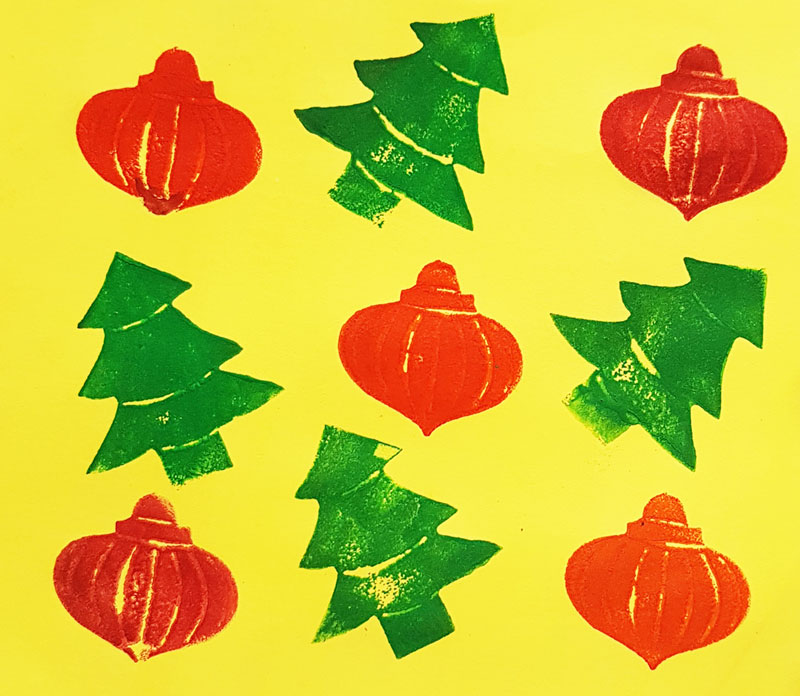 What I've found through all my years of creating and crafting is that sometimes the most simple crafts are the best. This is why these Christmas Stamps is such a huge win for the holiday season.
It only takes 5 supplies – which you probably already have handy!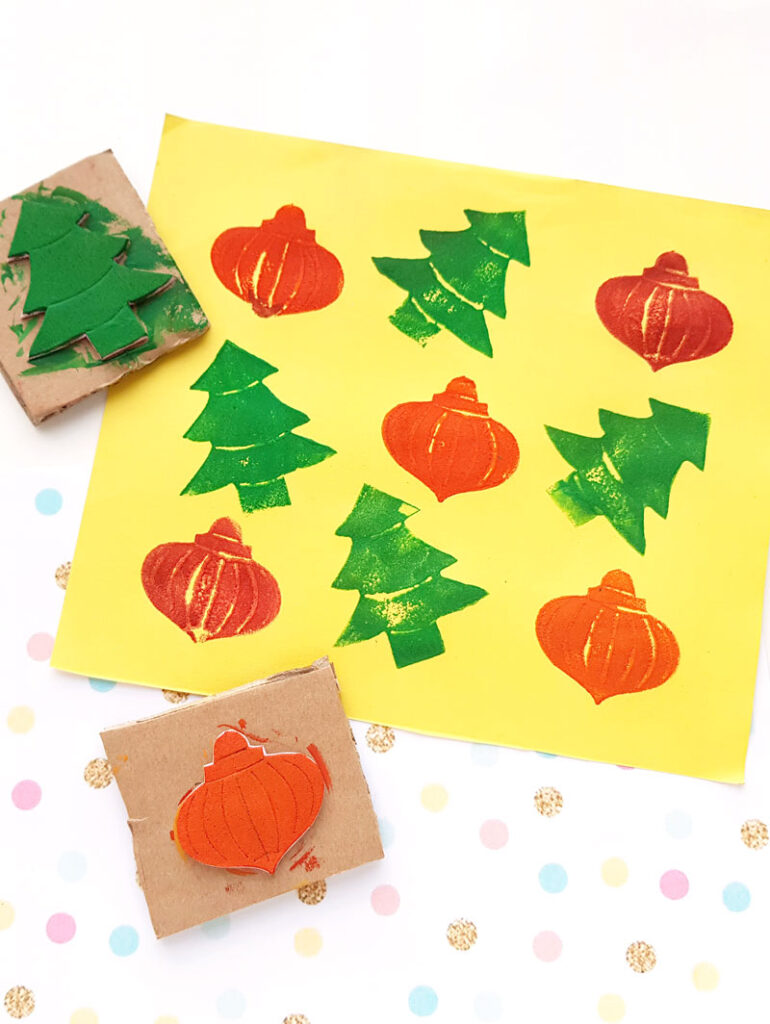 Just remember to use tacky glue during this project as it's the strength and consistency of glue that works the best for the application.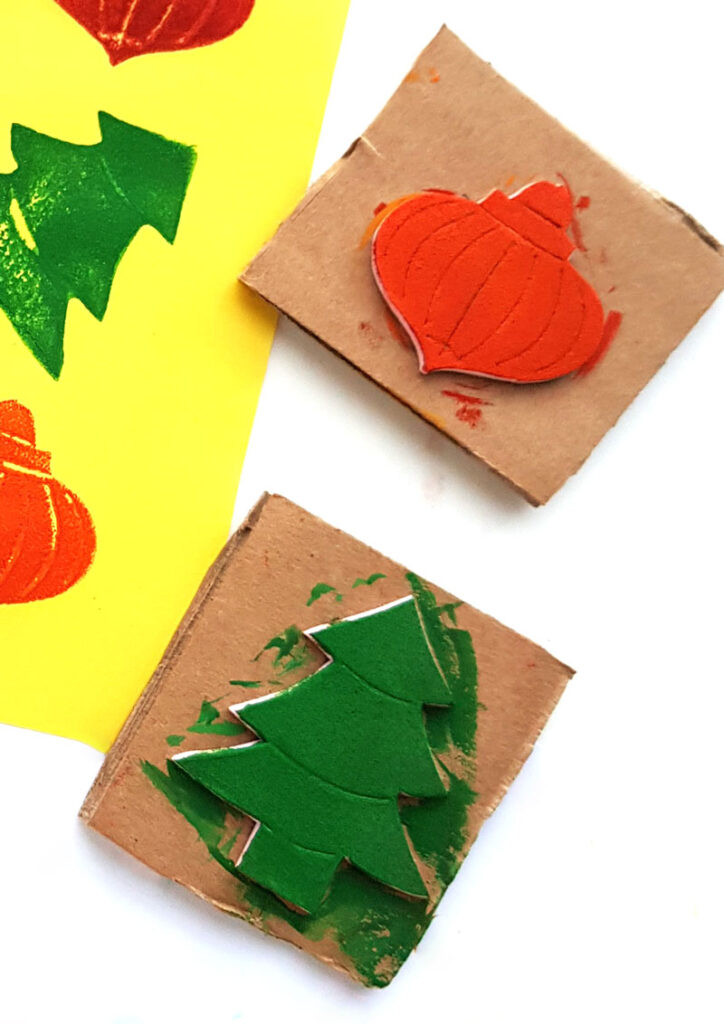 Make certain to check out some of our other fun Christmas crafts as well.
What you need to make Christmas Stamps:
Cardboard
Pencil
Scissors
The template –download it here! Update: the template is temporarily unavailable, however, you can make this craft by tracing any Christmas images! It doesn't need to be mine.
How to make this easy Christmas Craft:
Christmas Stamps
1. For this Christmas craft, you're going to be using a craft foam sheet and cardboard. For the craft foam sheet, you're going to want a minimum of 3 mm thickness. (this is because this is going to be used for the stamp) Take a pencil and trace any pattern provided from the template. (You'll notice that I choose the Christmas tree pattern) Trace the tree pattern onto the foam sheet. sketch or trace your image.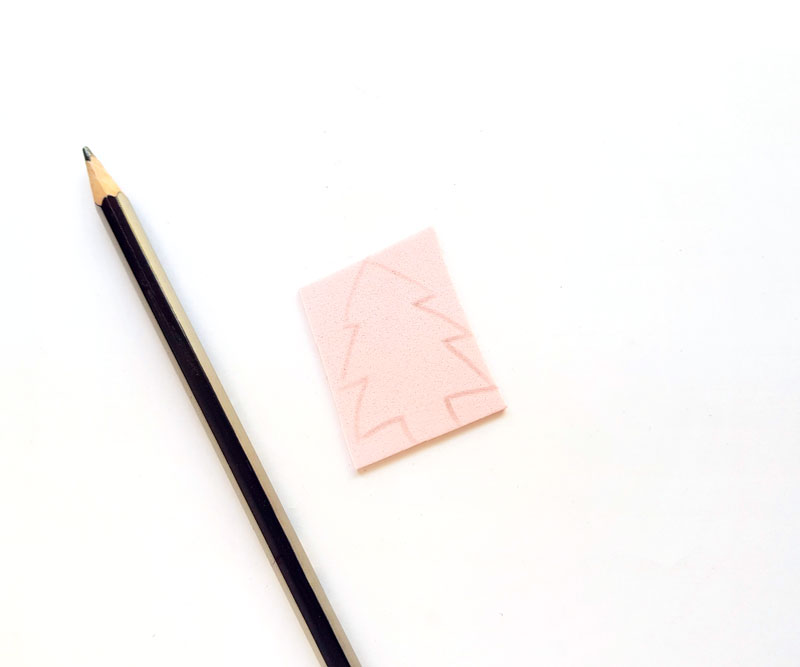 2. Use your scissors and cut out the pattern from the foam sheet.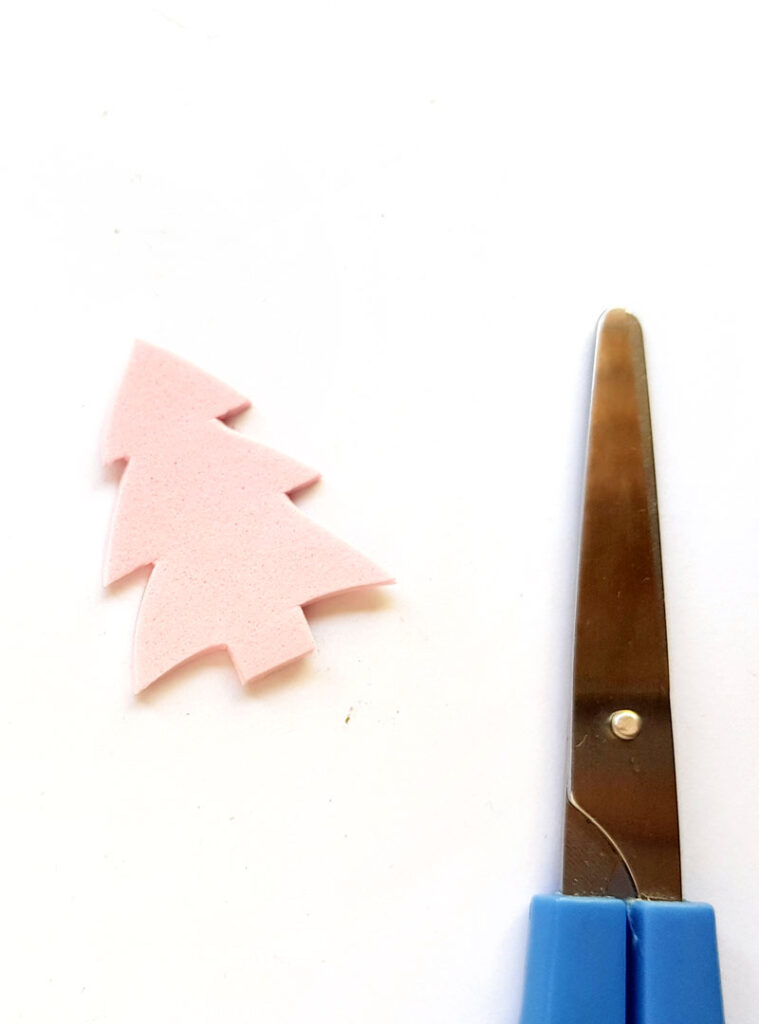 3. The cardboard pieces are going to be what is used to make the base of the stamp. All you need to do is cut out a piece of cardboard that is big enough to hold and fit the foam patterns that you cut from the template. You can add a handle on it if you want, or you don't have to. Either way is fine. If you do add a handle, just cut out a strip from the cardboard and attach it.
4. Take the foam pattern and attach it onto the cardboard piece with glue. Roll the cardboard strip into a handle shape. If you'd like to, you can press down with your pencil over a paper to etch in more detail.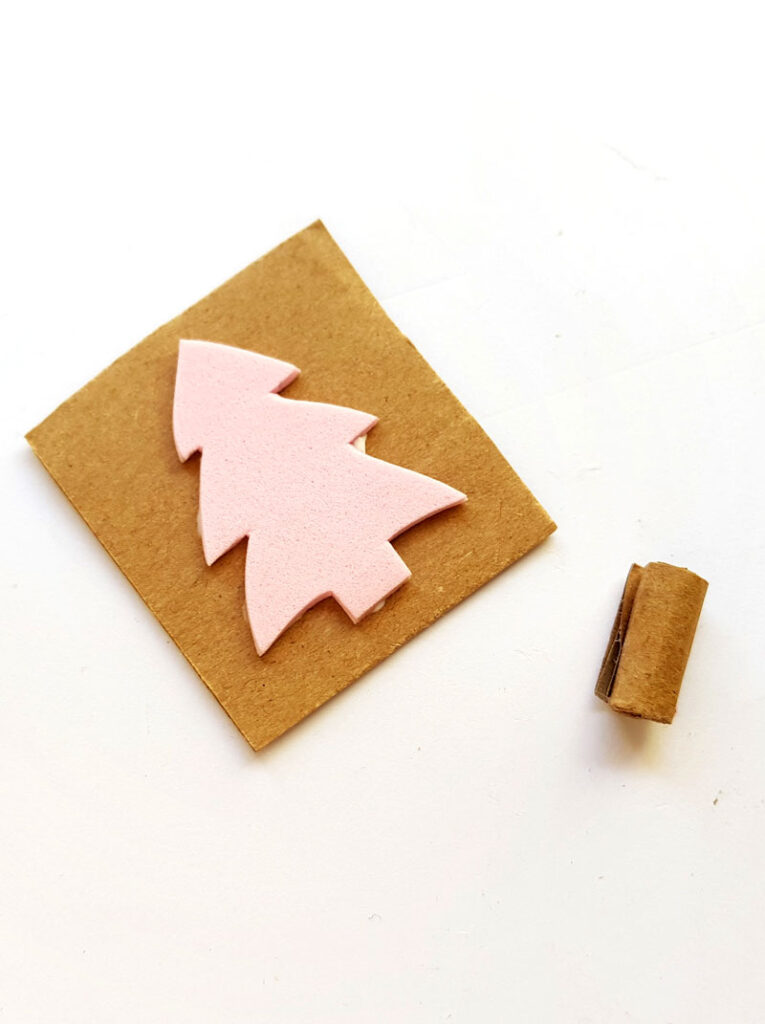 5. Attach the rolled cardboard to the other side of your cardboard stamp if you want to – but just know that this step is optional and can be skipped as well.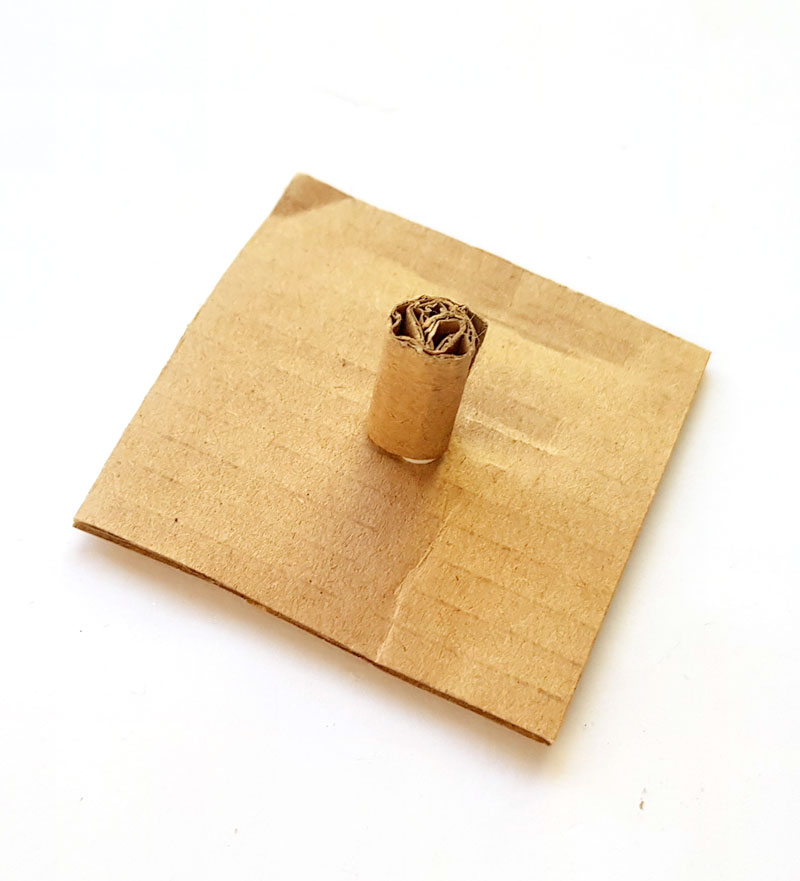 6. Take your paint and apply it to the foam piece using a paintbrush. Once done, stamp it onto paper and have fun!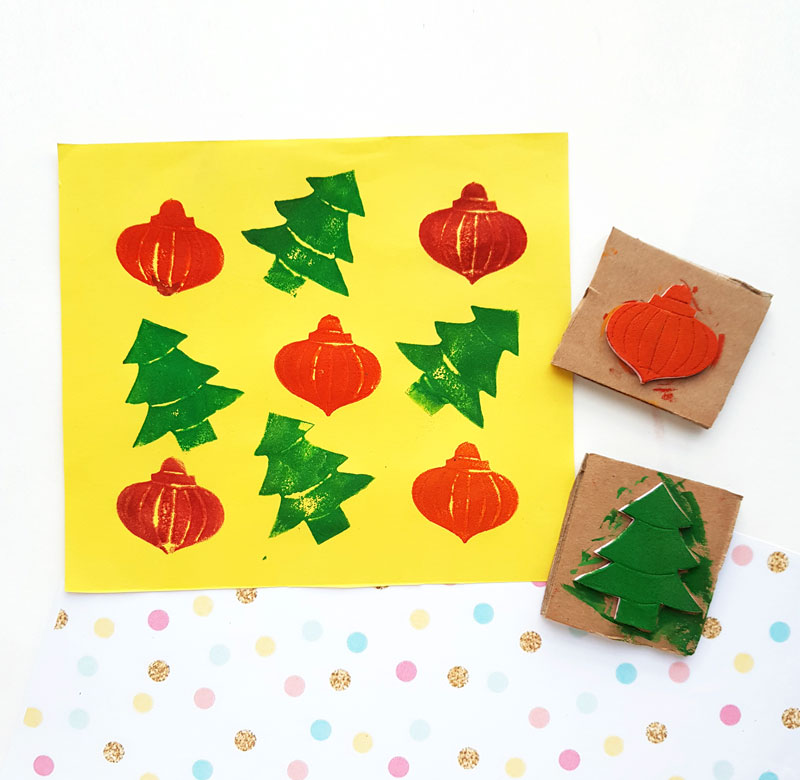 Have fun with these Christmas Stamps. It's such a fun Christmas craft! Do you have a favorite shape that you're going to make?