Get your tween crafting with these super cool craft projects for tweens! I love sharing crafts for tweens and these are some of my favorites. He or she will find cool new skills to learn, epic jewelry making tutorials for tweens, and some outside-the-box ideas to experiment with! This post contains affiliate links.

I'm a big believer in providing as many outlets as possible for tweens and craft projects for tweens is one of my favorites.
As your tweenager starts growing up, things get complicated. The body changes. Social life gets so complex. And school can get really demanding.
Having a safe and wholesome outlet can be life-changing, as I can attest to from my own personal experience. And creating new things can give a tween a huge boost of self-confidence.
Copyright:
All of the images for these craft projects for tweens were used with the permissions of the respective bloggers for the purpose of this post. Click on the title link or image for the full tutorial.
I have created a square and vertical image for your convenience for sharing these craft projects for tweens. Please use the first or last image in this post when sharing and not one of the individual photos below, out of respect for the creators' copyrights.
7 Craft Projects for Tweens to learn new hobbies:
You'd be surprised at what an eight-year-old can learn. You'd be shocked at what a 14-year-old can be interested in doing. I mean, a tween knitting? But with a very basic project and a super cool outcome, these craft projects for tweens will teach new hobbies – and life skills!
1. Mug Cozy Tutorial by Moms & Crafters (learn to knit):
I can practically smell the hot chocolate wafting from this mug. This adorable, easy-to-make mug cozy is reminiscent of a cozy winter snuggle in front of the fireplace, and it is everything you need to make right now. It's made with some really simple knitting techniques. If you don't know how to knit yet, here's your chance to learn! The boa yarn used is great for beginner projects, as it can easily hide some errors.
2. Fur Stool Makeover by Moms & Crafters (learn to do basic furniture makeovers):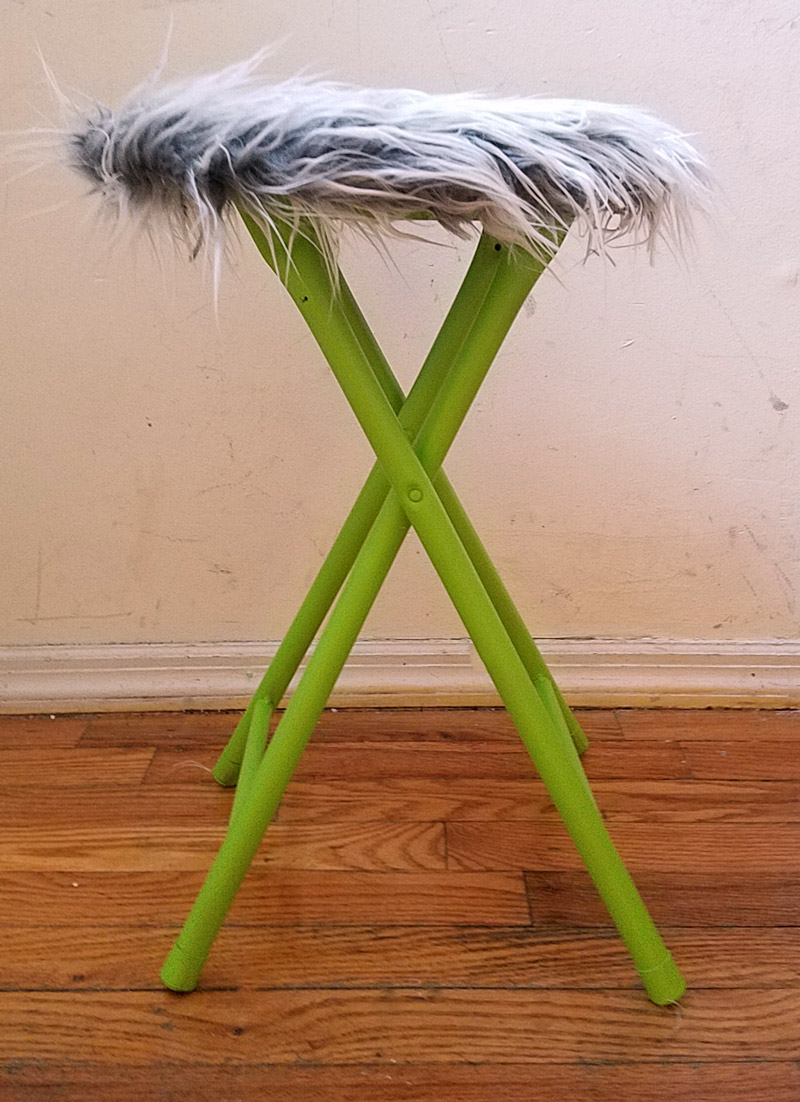 This fur stool makeover is one of my favorite craft projects to date. When I couldn't find the perfect neon stool for my craft room, I made one myself! With a few easy materials, like faux fur and spray paint, my dream stool was created. It will brighten up any room you put it in- it's perfect for a playroom or bedroom and adds a great splash of color.
3. Knit Stacking Bowls by Moms & Crafters (learn to knit again):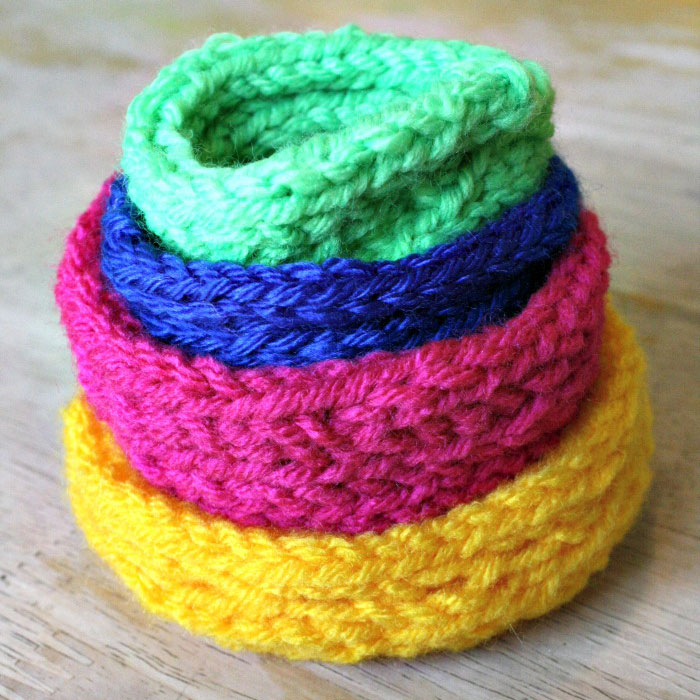 These terrific knit stacking bowls are fun to make, and they make a great, unique gift for friends or for yourself. Use them to tidy up your trinket space- you can easily throw things like keys, loose change, earrings, and USB sticks in them. You can make them in different colors, as shown, or coordinating colors to match your bedroom. They're fun, bright and different than the usual catch-all bowls you find everywhere.
4. Easy Felt Gift Card Pouches by Moms & Crafters (learn to stitch and sew):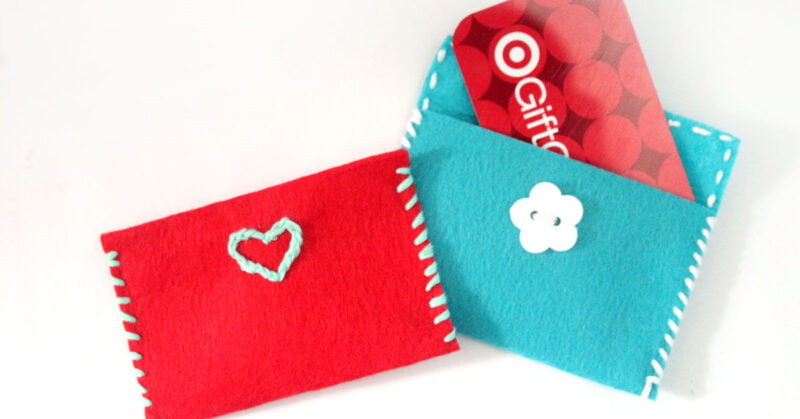 These sweet little gift card pouches are the perfect craft! They make a great beginner's project if you're new to sewing and embroidering, and they add a beautiful personal touch if you're giving a gift card to a friend. You don't have to limit it to just gift cards either- stick some cash or a birthday card inside.
5. Indoor Fairy Garden Terrarium by Moms & Crafters (Learn to work with clay and to create terrariums):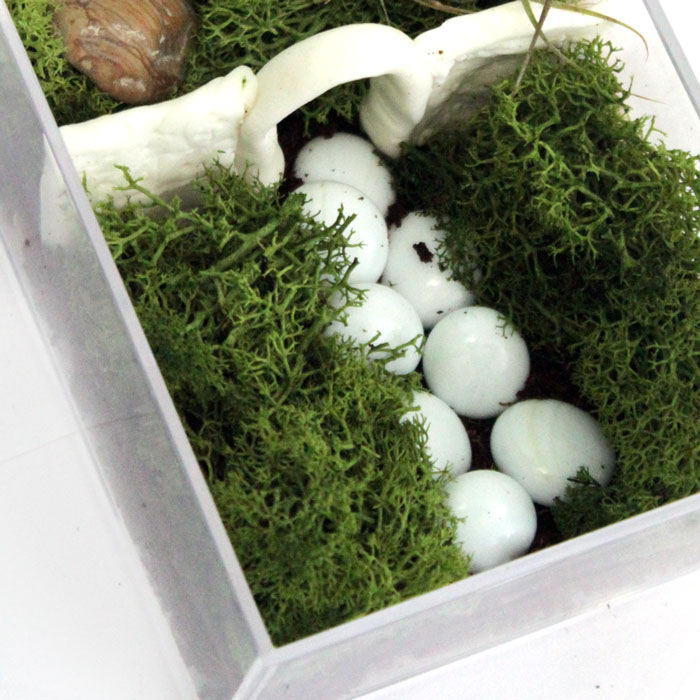 Do you love the outdoors and nature, but are stuck inside because it's cold and snowy out there? Bring the outside in with this beautiful, easy to maintain fairy garden. A beautiful green garden, with a shiny white pebble path, and a beautiful stone gate- this is much more than your average, basic terrarium. All you need to do to keep it alive is spray it with water once a week.
6. Temporary Tattoo Rocks by I Love Painted Rocks (learn rock painting basics):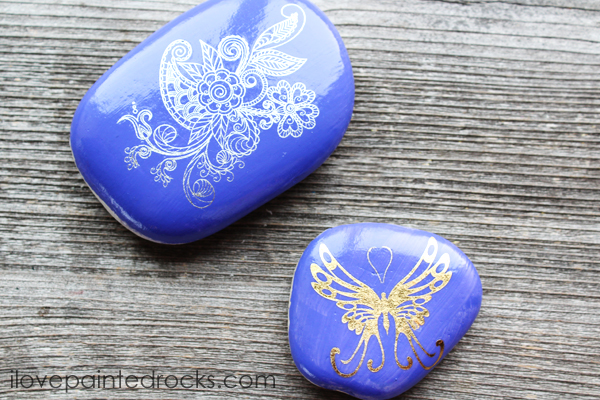 Painted rocks are a very trendy craft right now, and this craft takes it one step further. Applying temporary tattoos onto rocks are great if you're new to painting rocks, and they're fun if you're not particularly artistic. The craft works best with white, black or metallic temporary tattoo- yup, the same ones you apply on your skin are perfect for this!
7. DIY Cupcake Birthday Card by DIY Candy (learn cardmaking):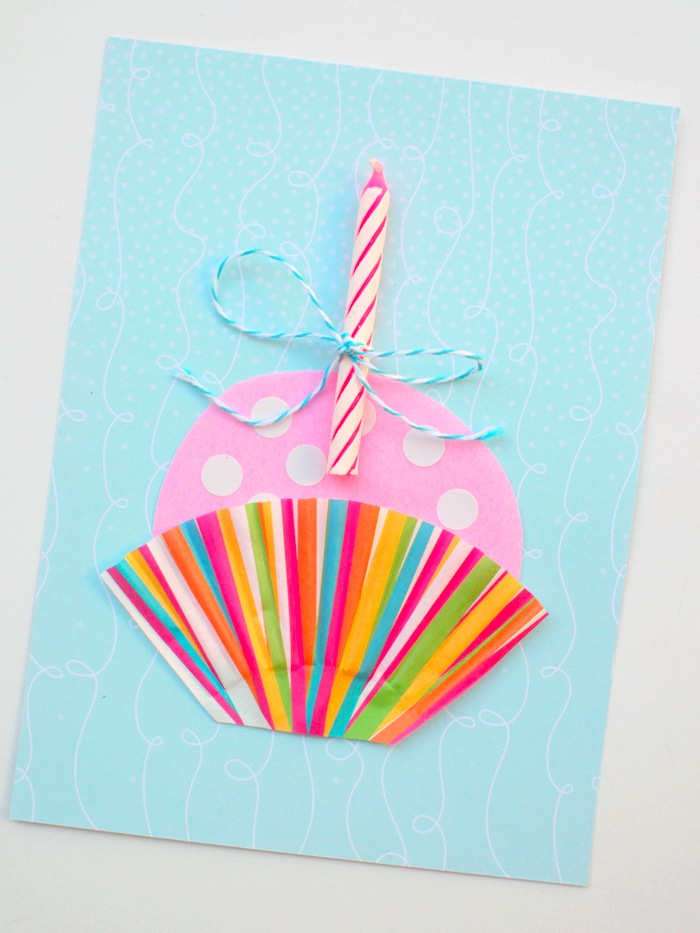 Do you usually hand out store-bought birthday cards? This craft takes birthday cards to a whole new level! Isn't this cupcake birthday card cute? It just screams "birthday" and makes your birthday wishes even more special. It's also super easy to make, so you can create a stack of them and keep them ready for all your friends' birthday parties!
7 Jewelry Craft Projects for Tweens:
The jewelry-focused craft projects for tweens gets its own section because there are so many! Jewelry making was always a huge blessing for me from the day I learned how to make jewelry as a teen, so it's a great outlet for your teen or tween as well. And the products can be fun and playful too!
---
Want to learn how to make jewelry out of anything? Get the book! It includes all the basics of jewelry making – plus unique, out-of-the-box project ideas!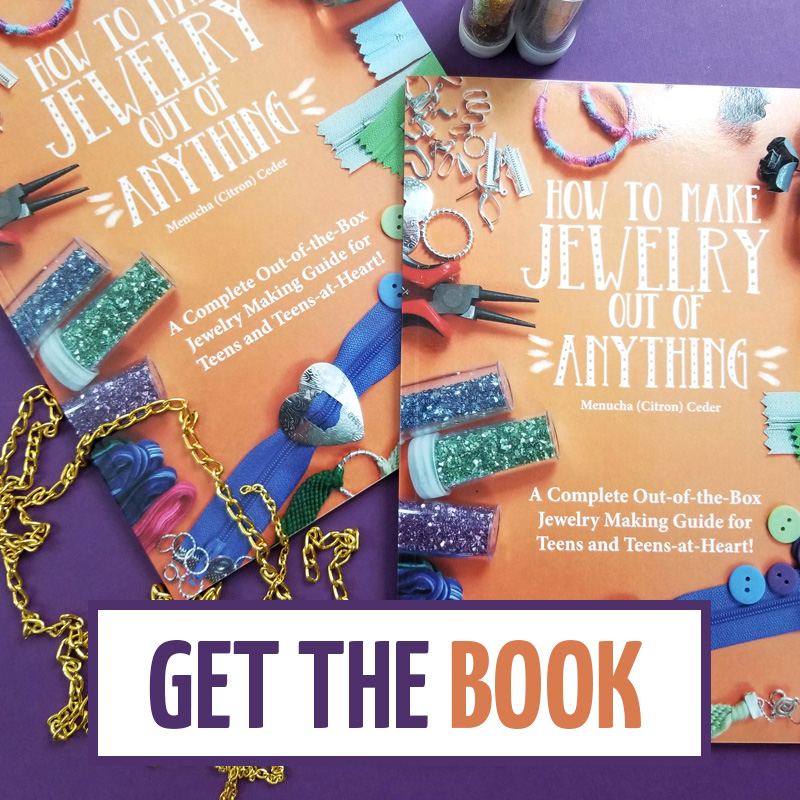 ---
1. DIY Bib Necklace by Moms & Crafters:
This beautiful, fun bib necklace is a great way to dress up a simple top or dress. It's made with simple materials, like felt and beads. The great part about this craft is how open-ended it is. You can stick with a symmetrical mosaic-inspired design, or pick a free-form design of your own. Get creative with different colors and patterns to truly make it your own.
2. Wire Wrapped Rainbow Headband by Moms & Crafters: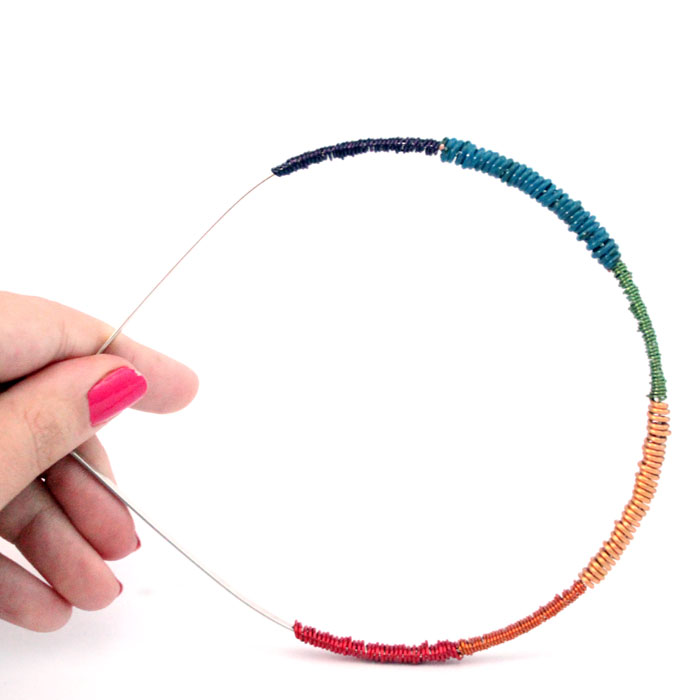 This headband is fun and easy to make! It will match all of your outfits (or you can make it solid to match that one special outfit!) Because this headband is made with different kinds of wire of varying widths, it's a great way to learn how to handle and fold wire. Why not make a few and give them out to your friends?
3. Tassel Earrings by Moms & Crafters: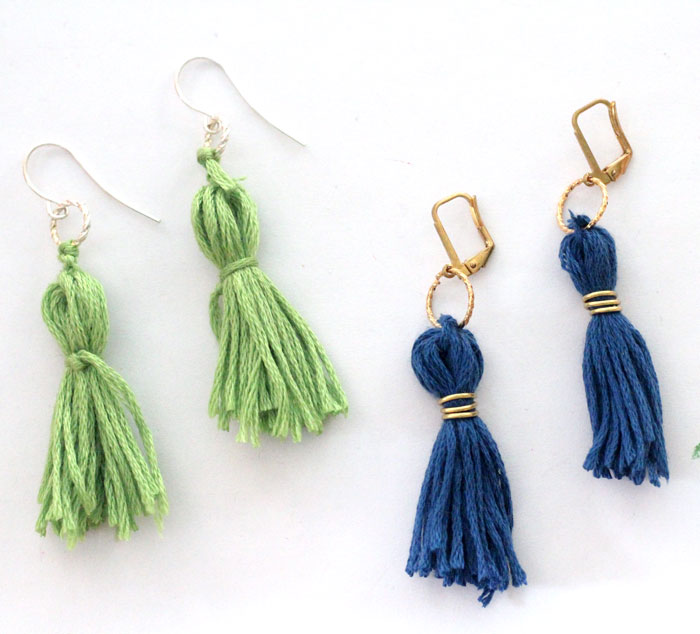 These tassel earrings are so pretty to make! They are a perfect, frugal craft to do with friends and just have fun! Make them colorful or solid to match any outfit. All you need are some simple materials, like embroidery floss and earwires.
4. Zipper Bracelets by Moms & Crafters: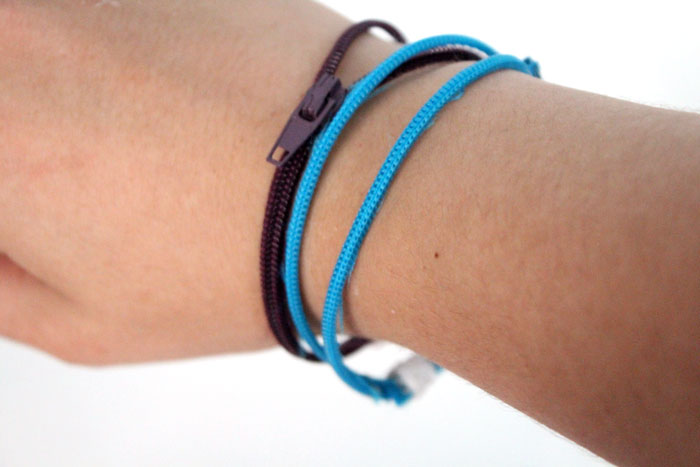 Simple, quick and fun to make, these zipper bracelets are quirky and cute! You'll enjoy making these so much, you'll want to make one in every color. They're versatile too- you can layer them on your wrists, keep them zipped or unzipped and give them out to your friends. You can upcycle some zippers from old clothes, or buy cheap, colorful ones.
5. Wire Wrapped Headband by Moms & Crafters: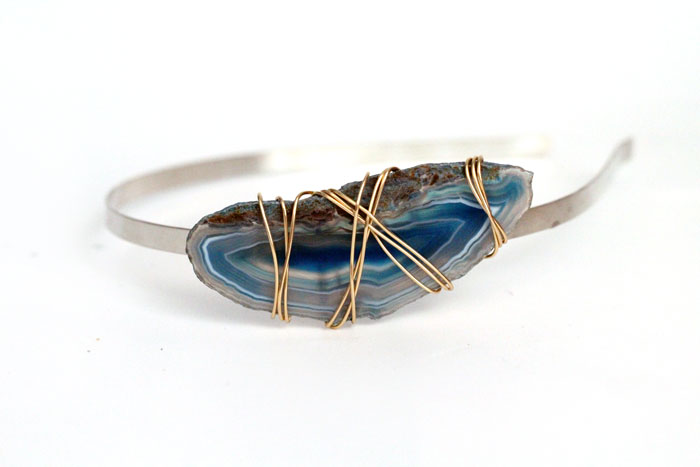 Agate is one of my most favorite stones, and I'm always looking for new ways to use it. This gorgeous headband looks so sophisticated and uses one of my favorite techniques, wire wrapping. It's a "dress up, dress down" kind of accessory, and will work with anything you've got in your wardrobe.
6. Color Block Earrings by Moms & Crafters: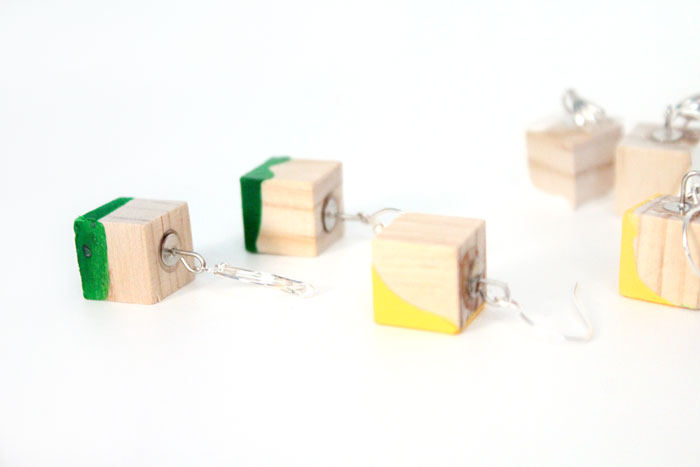 These adorable color block "block" earrings are trendy and fun to make. You can customize them further with different colors and adding a personal touch, like a stripe, wherever you'd like. You can keep them summery, with greens and yellows or turn them into a winter accessory with a deep burgundy or navy blue. They are made with craft cubes and a few other materials, like flat pad earring studs.
7. Cork Charm Necklace by Creating Creatives: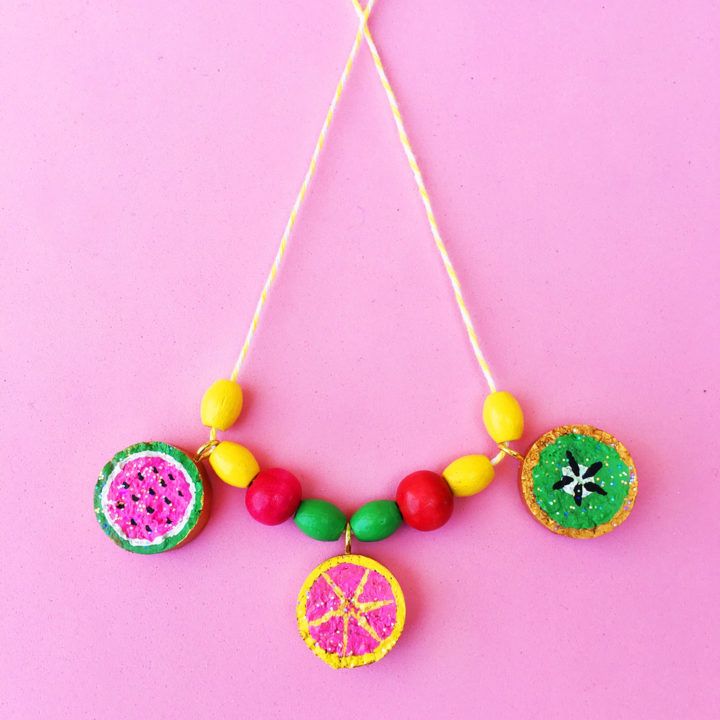 This is not just a necklace; it's wearable art. Plus, it uses wine corks, so it's a great way to recycle! You can make so many things with these adorable little cork charms, like necklaces, bracelets and key-chains. Because you'll be painting the corks, you can create anything you'd like, like monograms, patterns, stars, characters, or fruit, as pictured. Get together with some friends over midwinter vacation and have fun making these!
10 Craft Projects for Tweens who love to experiment:
These craft projects for tweens don't necessarily include a specific crafting skill but they're perfect for kids who love to lay out their stuff and experiment! These idea-starters will get them going with new types of crafts, and teach them the versatility of the craft projects they can create.
1. Pencil Pouch by Moms & Crafters: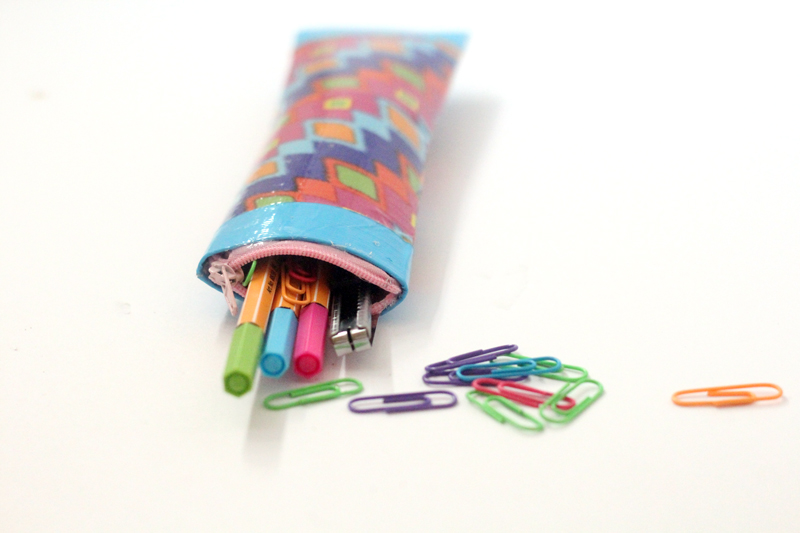 You will love pulling this pencil pouch out of your backpack every day. It's easy and inexpensive to make, and it uses one of my favorite materials- duct tape! It also uses cardboard tubes (like toilet paper tubes), so it's a great way to recycle and craft at the same time. It's a fun craft project any time of year, and you can use tape that matches your other school accessories.
2. DIY Trivet by Moms & Crafters: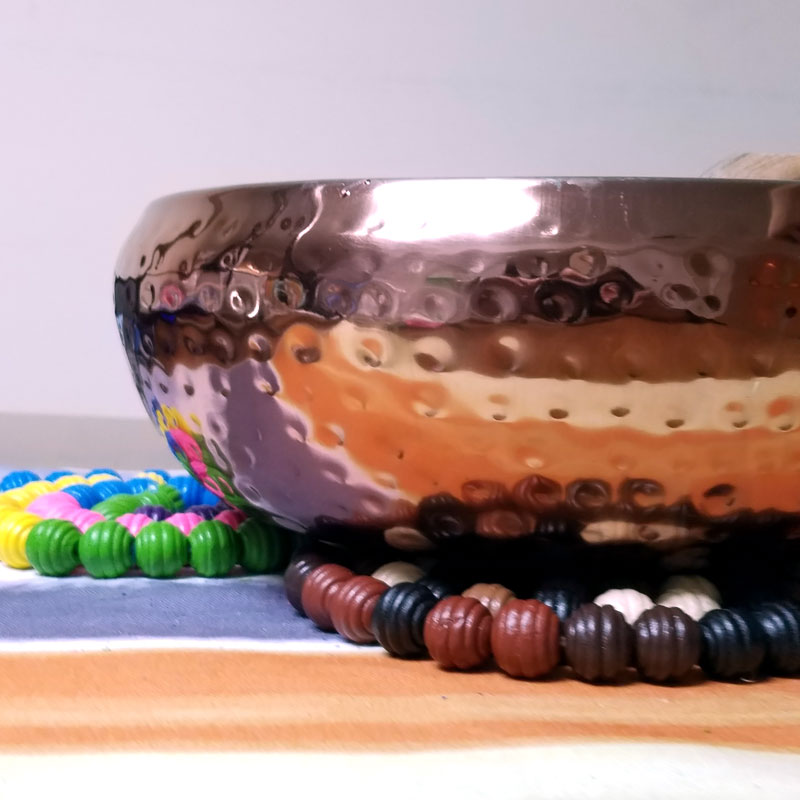 This DIY trivet is so easy to make. It has a circular shape when set up, but can collapse in a small pile of beads to make for easy storage. It is made of inexpensive wooden beads, loosely knotted together in order to lay flat. You can make it any color scheme you want, whether made to match your serving dishes or tablecloth, or dining room table. The most important thing is to have fun and relax while crafting.
3. Felt Mosaic Candle Holders by Moms & Crafters: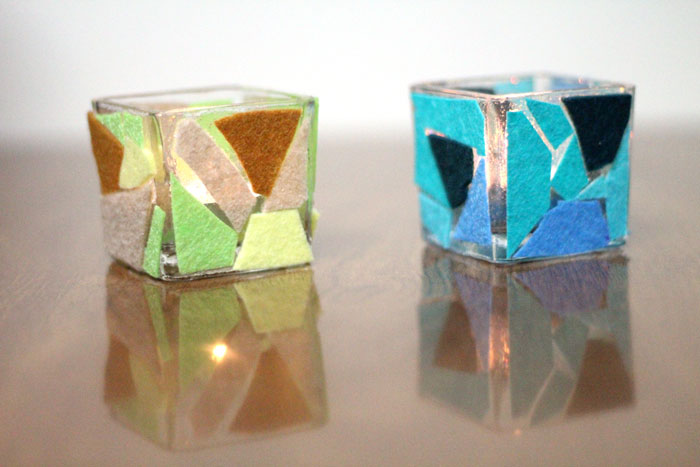 These glass candle holders are a great way to use up felt scraps from other craft projects you've been working on. They're beyond simple to make, and will add a nice touch wherever you choose to put them. Up the wow factor by using glitter mod podge on top of the felt.
4. Painted Glass Bowls by Moms & Crafters: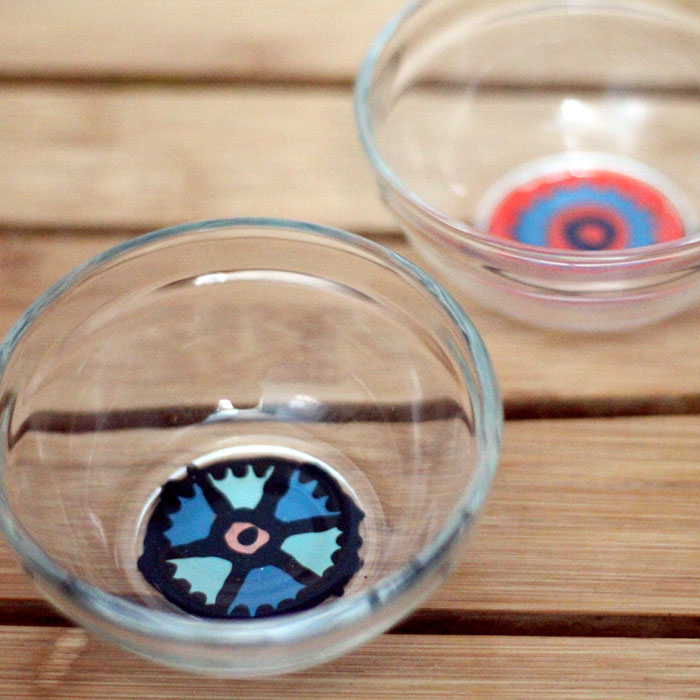 These pretty glass bowls make great catch-all bowls, for keys, loose change and the like. The sky's the limit with this craft- go crazy with colors, patterns and ideas! Aside from 3D Fabric Paint, the rest is actually painted with nail polish! Make a few of these and gather them on a nice tray to have a dedicated spot for collecting your extras.
5. Denim Flowers by Moms & Crafters: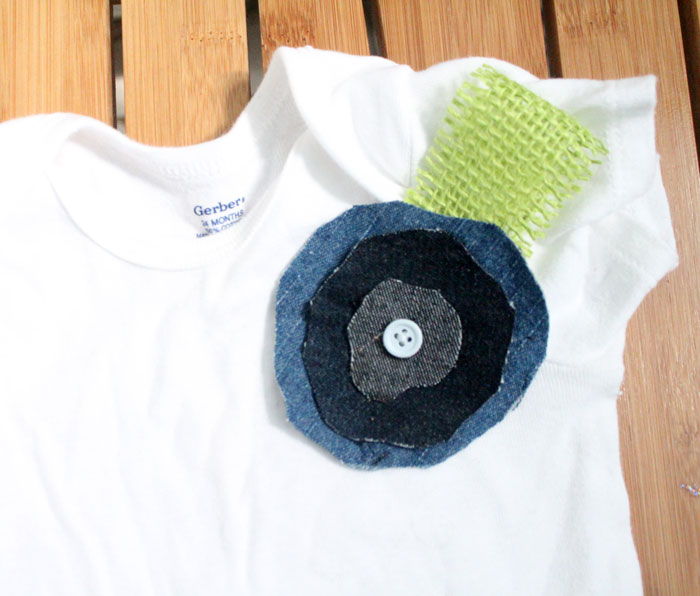 These adorable, shabby-chic denim flowers are made from upcycled denim scraps! They are so versatile. You can glue them onto a headband, or clip, or turn it into a pretty applique for your knapsack! Work with different denim colors, or layer it with felt to give it some depth.
6. Decorated Flash Drive by Moms & Crafters: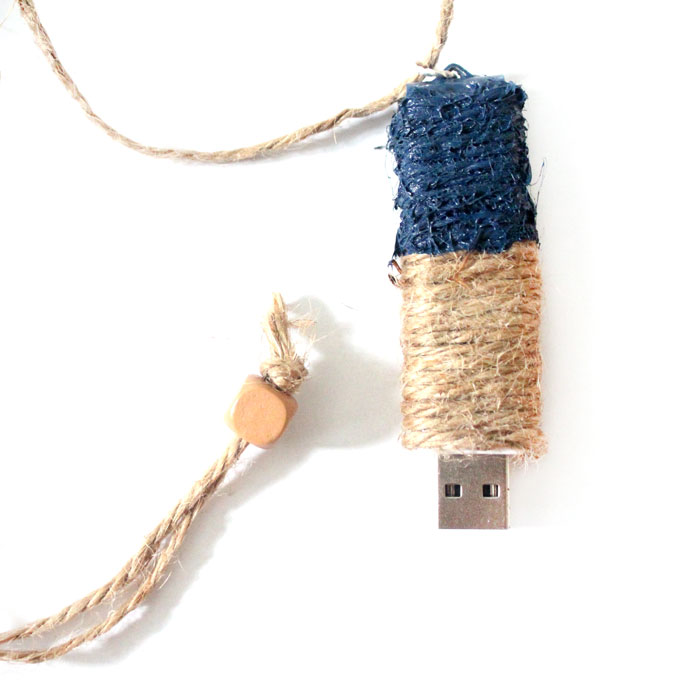 Flash drives with a simple, decorated element make a great Father's Day gift or stocking stuffer. It's an easy DIY craft project, that won't cost much. Because it's so fast to make, with just some twine and paint, (plus some drying time), you can easily make a bunch to give out to friends and family.
7. Minion Shoes by Moms & Crafters: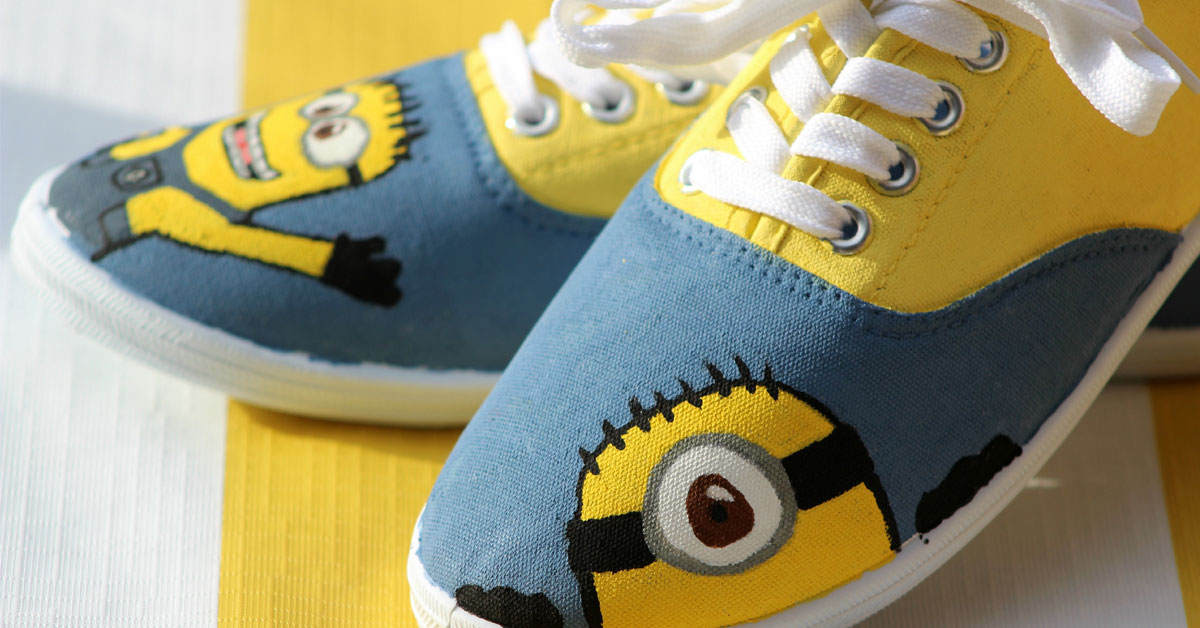 When you wear these totally awesome minion sneaks to camp or school, be prepared for everyone asking you where they got them. They're that cute. All you need are some white tennis shoes (new or old), duct tape and paint, and you're on your way to crafting these quirky sneakers. The perfect project for a lazy Sunday.
8. Mirror Frame by Moms & Crafters: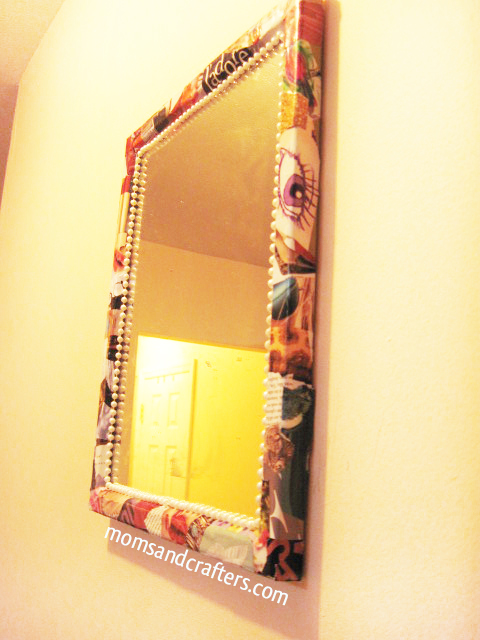 Take a plain mirror and turn it into a work of art with some embellishments. You know that stack of magazines you have, waiting to be recycled? Upcycle them! Some pearl trim really brings this frame together and finishes it. When you look through the magazine for pictures to cut out, look for high fashion, like heels and lipstick and the like.
9. DIY Tassels by Kenarry:
Tassels are everywhere these days- pillows, curtains, jewelry, bookmarks and more. With some leftover ribbon and trim scraps, you can easily make this beautiful tassel and turn it into something special. Attach a key-chain and hang it from your purse or backpack, or hang it from your doorknob to add something nice to your bedroom.
10. Squishy Watermelon Toy by Buggy and Buddy: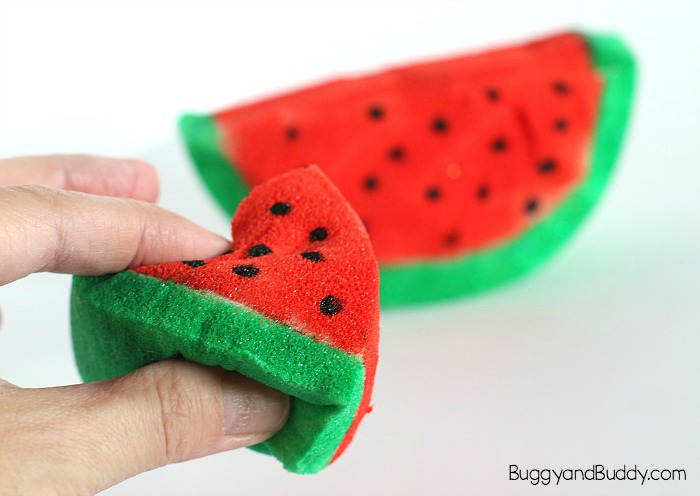 Squishes are all the rage right now; everywhere I turn I see kids of all ages playing with them, obsessed. Squishes are like a stress ball, but in super cute shapes and some are even scented. Once you learn how to make them, you can use the technique to make different shapes and colors, and gift them!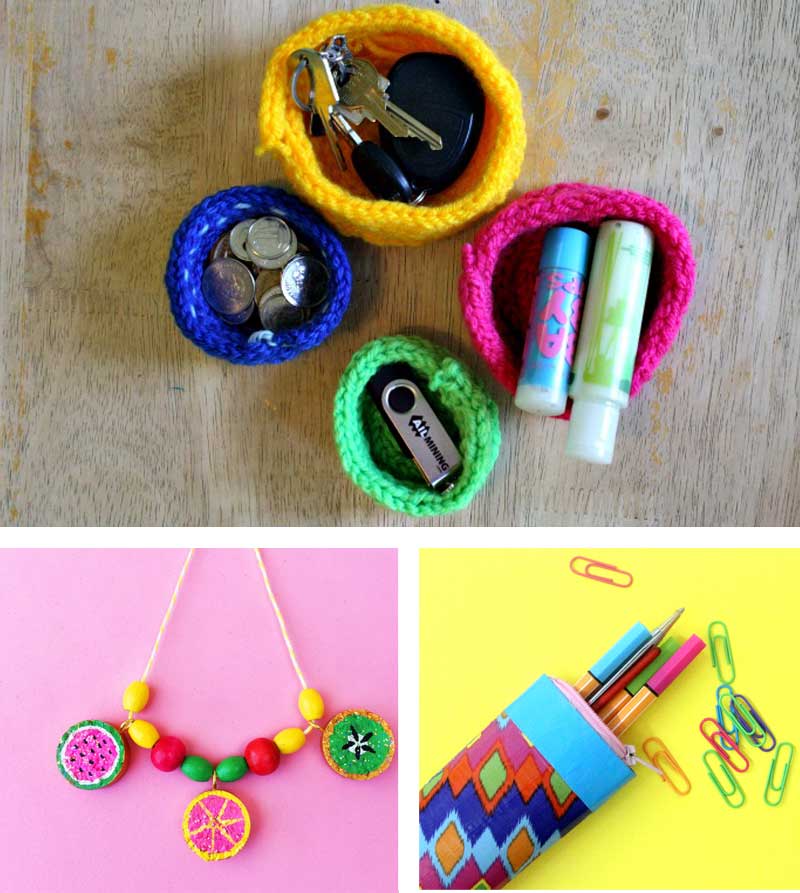 What are your favorite craft projects for tweens? Comment below!
&nbs
---
Want to learn how to make jewelry out of anything? Get the book!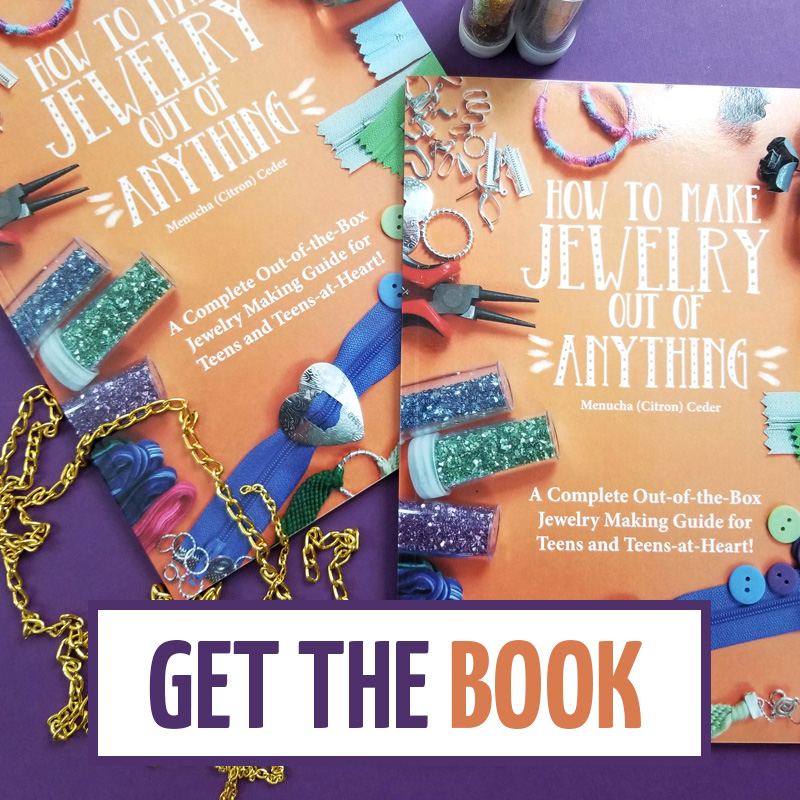 ---
p;