Who doesn't love free stuff?! To follow up with my Freebies for Moms post, which was a huge hit, I decided to share with you some freebies for women in general. There is a bit of overlap, but most of this is fresh stuff…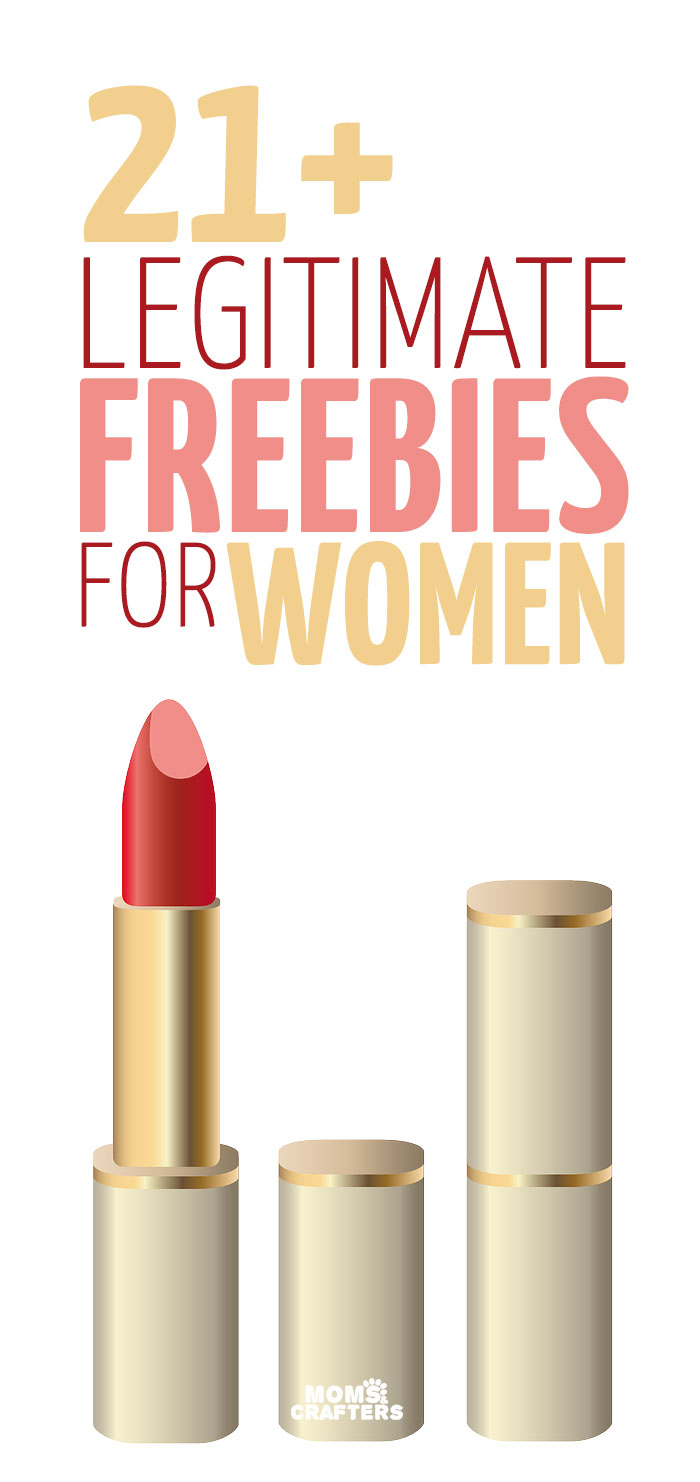 I've had stages where my mailbox would simply be full of free stuff I ordered. Sounds crazy, but it's true…
Today, I don't have time anymore to look out for many fresh freebies, so I only grab the occasional one. This list of freebies for women focuses on ongoing freebies (some of which you can order multiple times.
Each of these is totally legit and scam-free.
A few words of caution about freebies for women:
Some things are totally free, but many will require you to pay shipping. Often, it's worth it, as the shipping is a fraction of the cost. Get those that you can really use, and skip the rest.
I have seen many companies that offer ridiculous freebies (Free Johnson & Johnson baby care gift set! Free $250 T.J.MAXX gift card!) I highly recommend you avoid these (and I haven't included them in this list.) They often take part in email sharing as can be read in the fine print (as in, they sell your email address.) You may also have to "complete orders" – magazine subscriptions and such, in order to get it. They're rather scammy…
Therefore, many free offers are actually trials. Meaning, the company is giving you a chance to try the service before you buy it – and you might just want to continue! That means, once the trial period is over, it will charge you. ALL OF THOSE CAN BE CANCELED IN ADVANCE! I made sure! I wouldn't share with you any kind of subscription service that can't be canceled. You can spot these by the terminology – they are usually referred to as trials, as opposed to samples.
My advice: when you order it, note when the renewal is. Set an alarm on your phone a few days before the renewal. Assess how much you liked the service, if it's worth continuing. If not, cancel it. You won't be charged. I've done this many times and it's been fool-proof. I have yet to pay for a service I didn't like.
The ones with codes you can use multiple times – just open the link again in a new window. You'll need to pay shipping each time.
One last note: this post contains affiliate links. That means that some of the freebies below offer me a small commission when you sign up. Nevertheless, I have filtered them out, chosen the ones I feel to be the best, and put together a helpful list. I hope you enjoy!
20+ Freebies for women:
Freebies for moms – Visit the ultimate list of mom-related freebies! There are a few duplicates in this list, primarily those that are less targeted toward new moms, but you'll find lots more options in that list.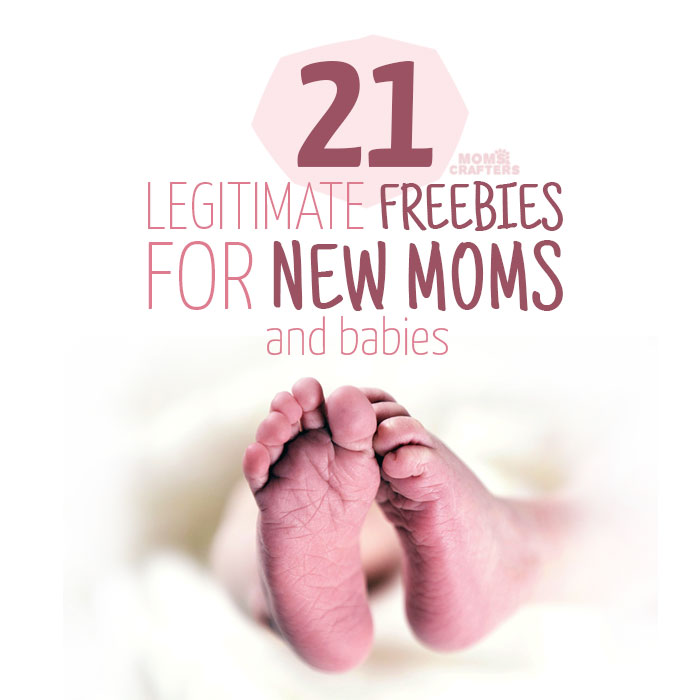 Freebies for women by mail:
FREE JULEP Beauty box – customized! Get your first customized monthly box FREE with code JUST4YOU. Get a customized selection of full-size K-Beauty skincare, makeup, and nail care delivered every month. Your first box is FREE!Fine Print: 100% satisfaction guaranteed. By joining you will become enrolled in their monthly subscription for $24.99 a month or $19.99 with a prepaid plan. Call us at (877) 651-3292 or email maven@julep.com to cancel at any time. All plans auto-renew at the same rate on the 27th of the month at the end of the initial subscription term.
Photo prints from Shutterfly – new sign-ups get 50 free prints from Shuttefly, plus regular free offers. I got this a few years ago and loved the quality.
New! Peapod (an online grocery) is offering $20 off Your First Order (+free shipping) with code 60DAYSFREE. So stock up on formula, baby food, diapers, or whatever it is you need!
Honest Beauty trial – This new, natural skincare line is awesome! You can get a free trial too.
Schoola clothing – Get free clothing from Schoola, free shipping! This is subject to change at any moment, but you can get up to $30 worth free by doing the following: 1. Sign up using this link for $20 free and 2. Create a custom collection and another $10 may be added to your account. I've done this and love what I got! I've also referred some friends for free clothing and got even more.
Free kids' books from Dolly Parton's imagination library – If you have kids, you may be able to get free books via this program. It depends on your area, so check it out. Unfortunately, it's not available in my area.
Free breast pump from your insurance – The Affordable Healthcare Act requires all insurance companies to provide a new mother with a breast pump – and usually these are top-of-the-line! I just ordered one when I found out that I shouldn't be using the Medela from my first baby, as it has an open system and can accumulate bacteria.
Free gift card from Ebates – I use Ebates regularly while shopping to get rebates on my purchases. When you first sign up, you get a cash bonus or gift card. No jokes. I chose a $10 Target gift card when I signed up. I think you do need to make a purchase through them (so if you shop online regularly as I do this is perfect for you – doesn't cost a penny) but you'll also get a small percentage of cash back on that purchase so it's worth it! I've made multiple payouts with them already.
Free gift cards and rewards from Swagbucks – Swagbucks offers search engine rewards, shopping rebates, rewards for playing games, and more. Both this and Ebates are sub-affiliates – they earn a larger commission for what you do, so they give you a cut.
Possible free cellphone – See if you qualify for a free cellphone. This is a federal program for low-income families.
Free faux fur hat (just pay shipping – any size) – use promo code: ENBABY. You can do this one multiple times. This is absolutely adorable and hope to do it for the whole family come winter, if it's still available.
Digital and service-related freebies for women:
Free SageOne accounting software – if you are a woman (or man) run business, this will help you save a pretty penny on more expensive options! No credit card needed for the trial.
Sage One Accounting is simple online accounting software for small business. It gives business owners the essential tools to manage their finances and get paid faster. TRY IT FREE for 30 days!
Free printable gift and favor boxes – if you're throwing a birthday party, you can get the cutest favor boxes almost free by printing free ones at home! They also double as boxes for small gifts.
Free Sesame Street Episodes – My tot loves me for this one… hehe. You can get some free Sesame Street episodes on Amazon (no Prime needed for this.)
Amazon prime trial – Grab a 30 day trial for Amazon Prime benefits (streaming, free 2-day shipping and even free same-day shipping on some items, etc.)
I hope you enjoy these freebies for women! Are there any that I missed? Comment below!