When I was pregnant with M, I was very much on the lookout for free stuff for moms. There are so many brands out there that are trying to market to new moms, and one of the ways they market is by offering samples of their products for free. Not only is that a wonderful way to explore the various baby brands out there, and decide which you like, but you'll also save some money on all those free stuff for babies out there. Disclosure: this post contains affiliate ads.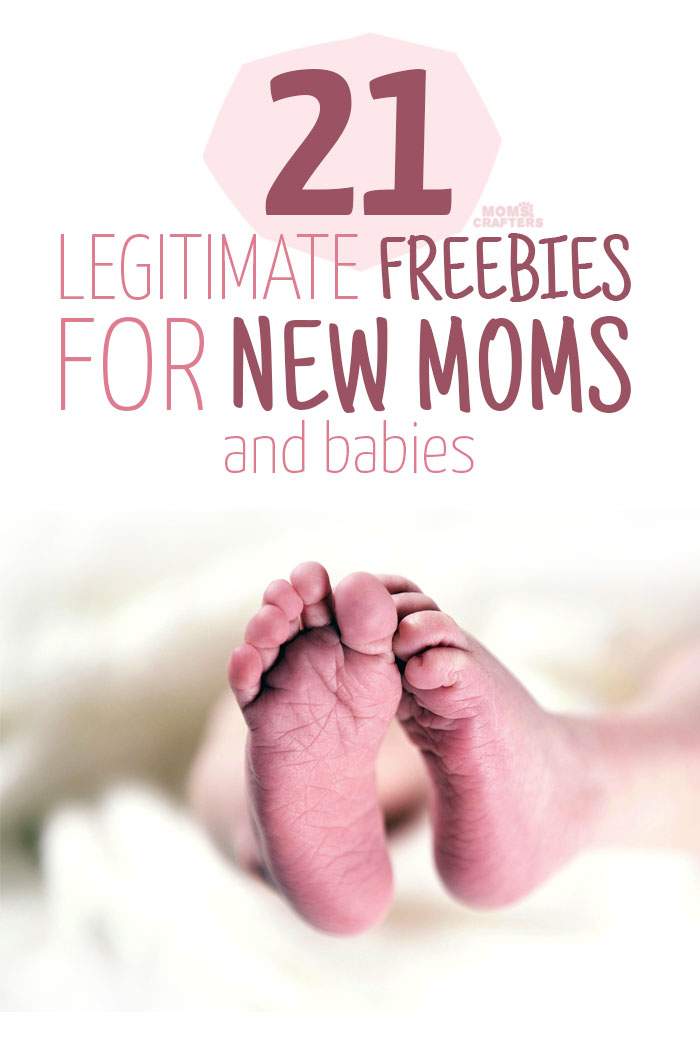 A few words of caution about free samples:
Some things are totally free, but many will require you to pay shipping. Often, it's worth it, as the shipping is a fraction of the cost. Get those that you can really use, and skip the rest.
Most companies offer you a freebie because they hope you'll like it enough to buy afterward. You can read more about the legitimacy of freebies here (how to spot a scam), in case you're concerned.
Therefore, many free offers are actually trials. Meaning, the company is giving you a chance to try the service before you buy it – and you might just want to continue! That means, once the trial period is over, it will charge you. ALL OF THOSE CAN BE CANCELED IN ADVANCE! I made sure! I wouldn't share with you any kind of subscription service that can't be canceled. You can spot these by the terminology – they are usually referred to as trials, as opposed to samples.
My advice: when you order it, note when the renewal is. Set an alarm on your phone a few days before the renewal. Assess how much you liked the service, if it's worth continuing. If not, cancel it. You won't be charged. I've done this many times and it's been fool-proof. I have yet to pay for a service I didn't like.
The ones with code PJBABY you can use multiple times – just open the link again in a new window. You'll need to pay shipping each time.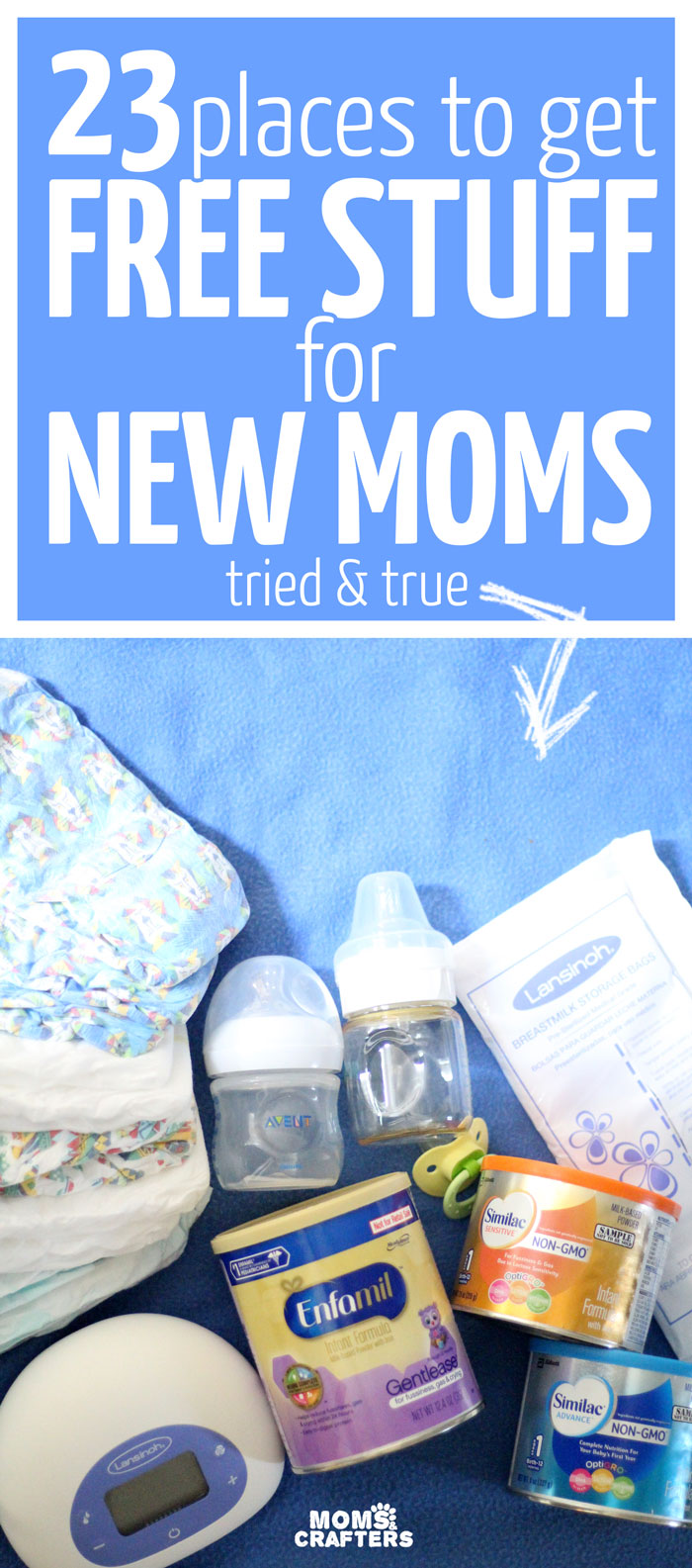 Free stuff for moms who are pregnant:
Belly button band for pregnancy – Promo Code PJBABY. Note: you can get 2 belly button bands or one belly button body. I had these and they helped me get much more use out of my bottoms while pregnant and saved me so much $$! They are also great for postpartum until my old clothing fit again.

Baby registries: some of them actually give gift bags of free samples – including products, pacifiers, baby bottles, and more. BuyBuyBaby and Amazon are two favorites that I've personally registered for. Some you need to go in store for – double check! I registered with Amazon and was offered a free baby box with $35-ish in samples soon afterward (no guarantees with this one, as their offers tend to change with availability)!
Free breast pump: As part of the Affordable Care Act, new moms can get a free breast pump via their insurance. I actually didn't place an order from mine, until I learned that the Medela that I had and loved with M has an open system and is not safe to reuse (as bacteria and mold can build up inside and reach the baby.) So I finally ordered a new one via my insurance.
Free stuff for new baby:
Free $20 toward Mac & Mia subscription clothing styling – Sign up through this link and get your first styling free. The $20 styling fee for your box gets credited toward clothing if you keep at least two items. Mac & Mia is a kids' clothing subscription for ages 0-10
Peapod Online Grocery Shopping and Delivery is offering $20 off Your First Order (+free shipping) with code 60DAYSFREE. So stock up on formula, baby food, diapers, or whatever it is you need without stepping out of the house – a sanity saver for a new mom!
Get 5 FREE Baby Board Books! – Click on "shop now" and select the 5 free board books that you would like. Once you have made your selection, you will automatically be directed to the shopping bag. Enter the promo code "PJBABY" and we will deduct 100% off the cost of your board books. These books make GREAT gifts; selections dwindle quickly so get yours today! *Remember, you can use the promo code "PJBABY" more than once, just open a new browser to do so! *Offer valid while supplies last.
Nursing Pillow– use code PJBABY for 100% off. I really wished I had this when I was breastfeeding M, but did not know about this freebie for moms. The cost of buying one in the store was too forbidding, so I did without. I highly recommend paying the shipping cost on this – it's worth having! I now have a nursing pillow with Baby Y and it's a world of a difference.
Free Nursing cover – use code PJBABY – same story as above! I missed this so much with my first!
Free month of ABCmouse.com – Entertain you kids while educating them! I love this for keeping kids busy. This is also perfect for summer and winter break boredom – a productive activity to save mom's sanity!
Free Diapers Samples and Trials:
I love Honest Baby's free diaper trial – and I love their diapers too! Note: the welcome screen has changed to a $10/$20 purchase. Feel free to make good use of that. Either way, you can get order a free trial once you start.
More Free Stuff for Moms:
Try Amazon Family for 30 days – free! You have all the benefits of Prime, plus extra discounts on things such as diapers. (You should definitely do this if you're creating an Amazon registry, as it's likely required for your gift box, plus you'll get a larger completion discount.)
Get a free $10 gift card if you're new to Ebates – (once you make first purchase via them). Ebates is an online rebate website. If you shop via them, you get rebates at various merchandisers. I use them ALL.THE.TIME. and have made a few payouts. This is possibly one of the best free stuff for moms (or anyone else) – I got a $10 Target gift card when I signed up, used it to buy diapers, AND got 2.5% back on the Children's Place order I was anyway placing.

And finally, don't forget to print out those pictures! If you're a new Snapfish user, you can get 100 free prints when you sign up!
Paribus is now 100% free- They scan your inbox and receipts to see if stores owe you a refund for online purchases at participating retailers. They used to take a 25% cut so I hesitated to share it here, but now that they don't anymore, it's really free money!!
Paribus compensates us when you sign up for Paribus using the links we provided above.
Want more? I put together a new list of freebies for women! Check it out…

Did I miss something? Which free stuff for moms did you get, or do you know of? I'd love to hear in the comments below!