This ghost hand puppet craft makes for fabulous Halloween fun! This post contains affiliate links.
---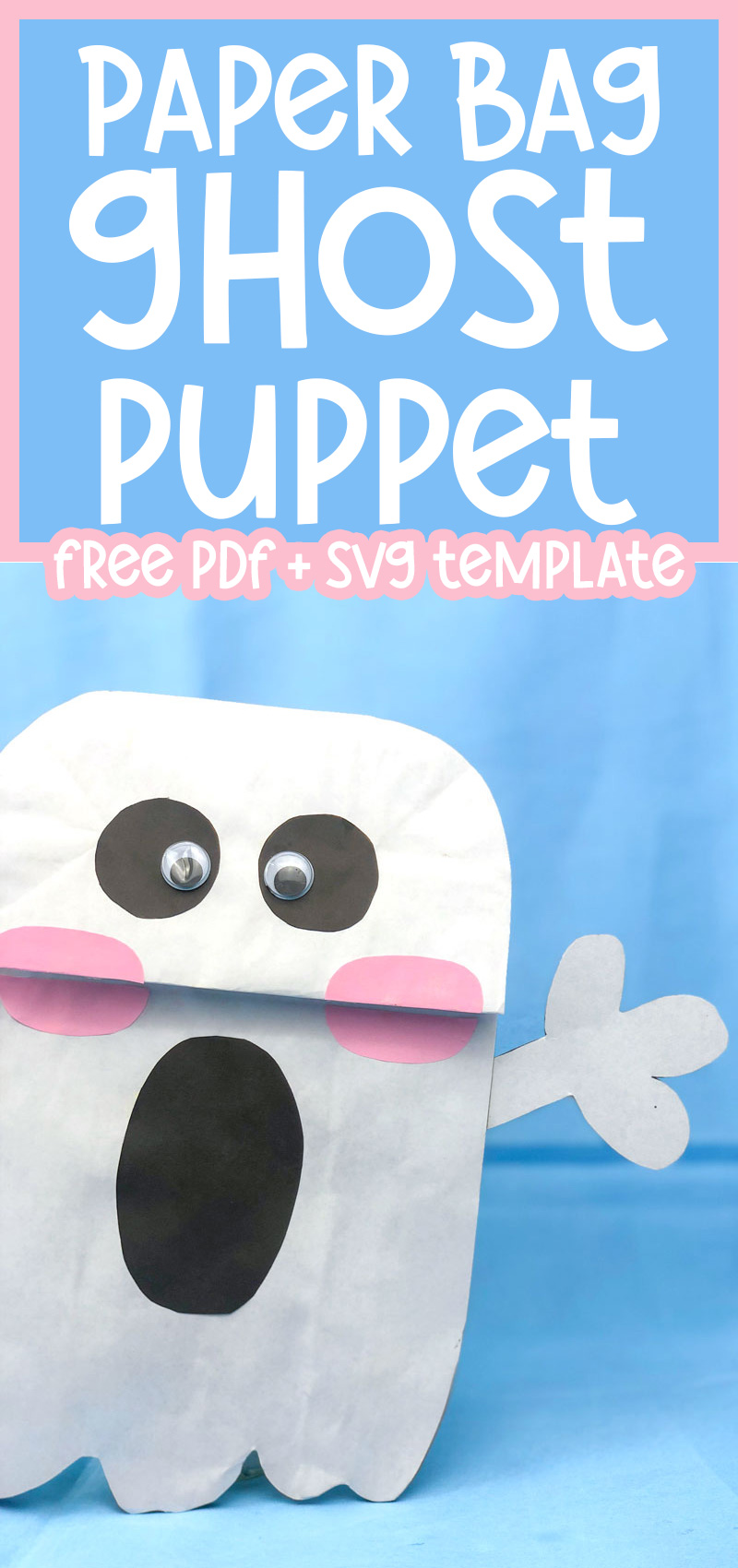 This ghost hand puppet craft is a delightful way to bring pretend play into your toddler or preschooler's Halloween! It's fun, cute, and fake-scary in a way that will appeal to the youngest members of your family.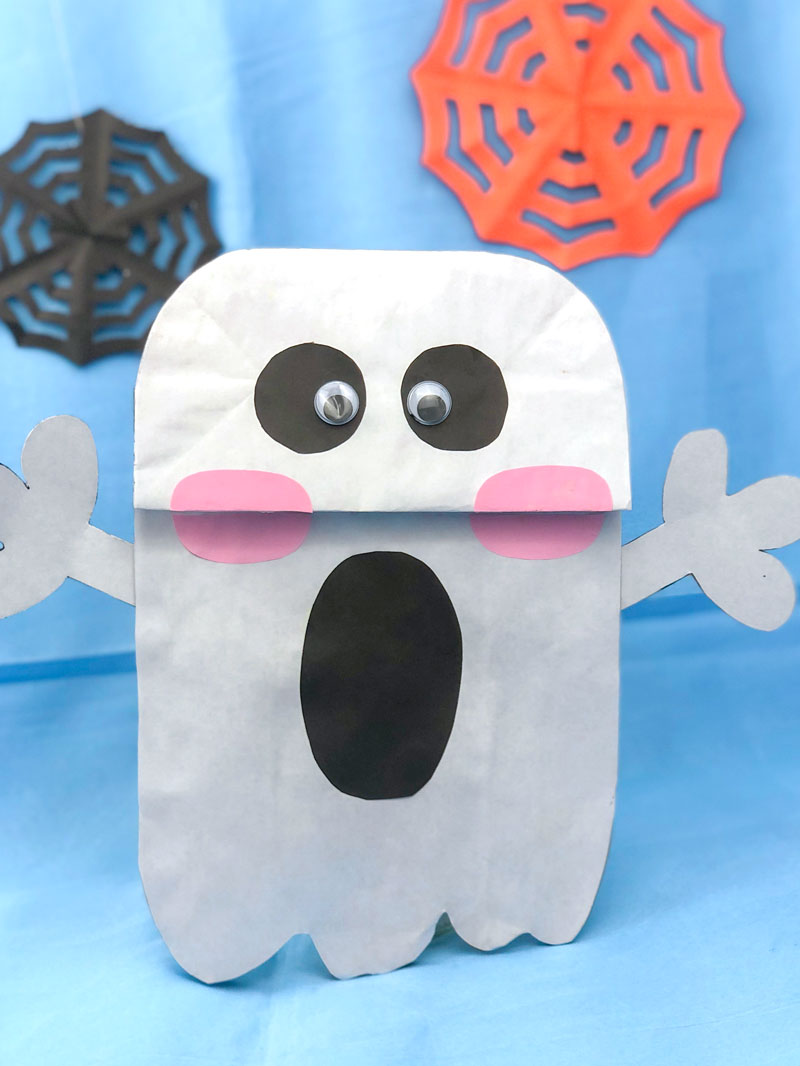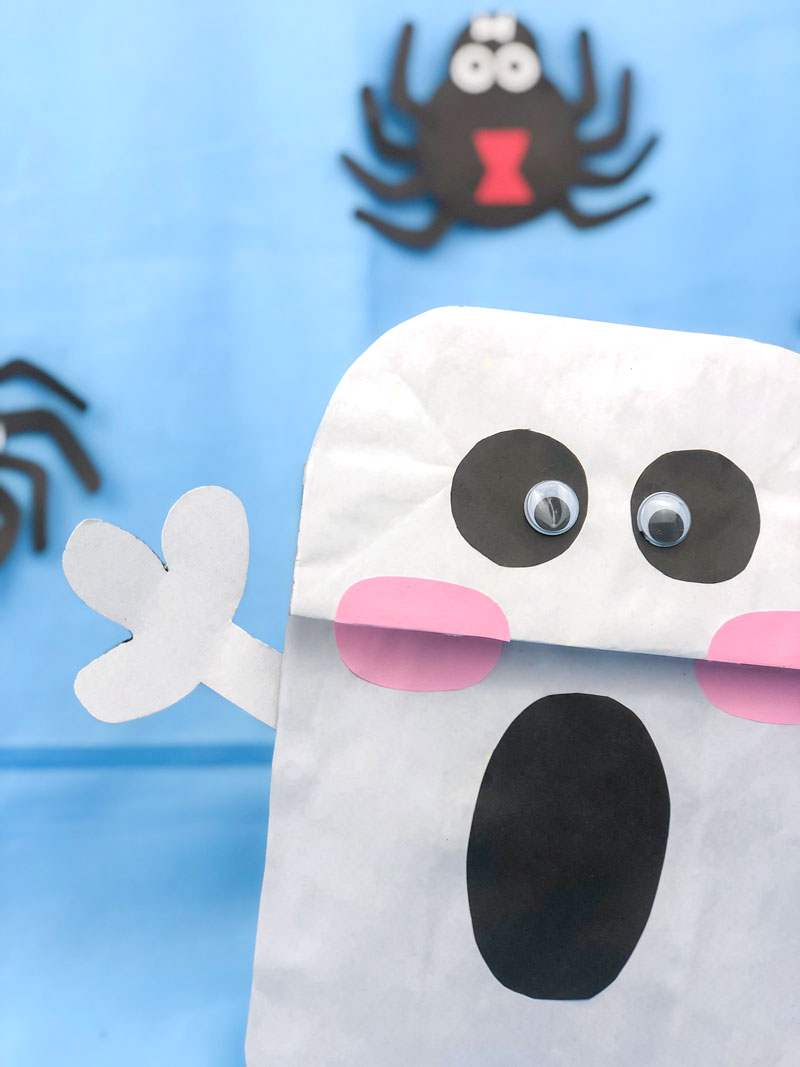 To start with, you'll want to use a paper bag. Paper bag puppets are easy to craft and they have an "animation" feature: they can nod their heads by opening and closing the flap.
And when you add googly eyes, you can make the eyes wiggle too! Boo!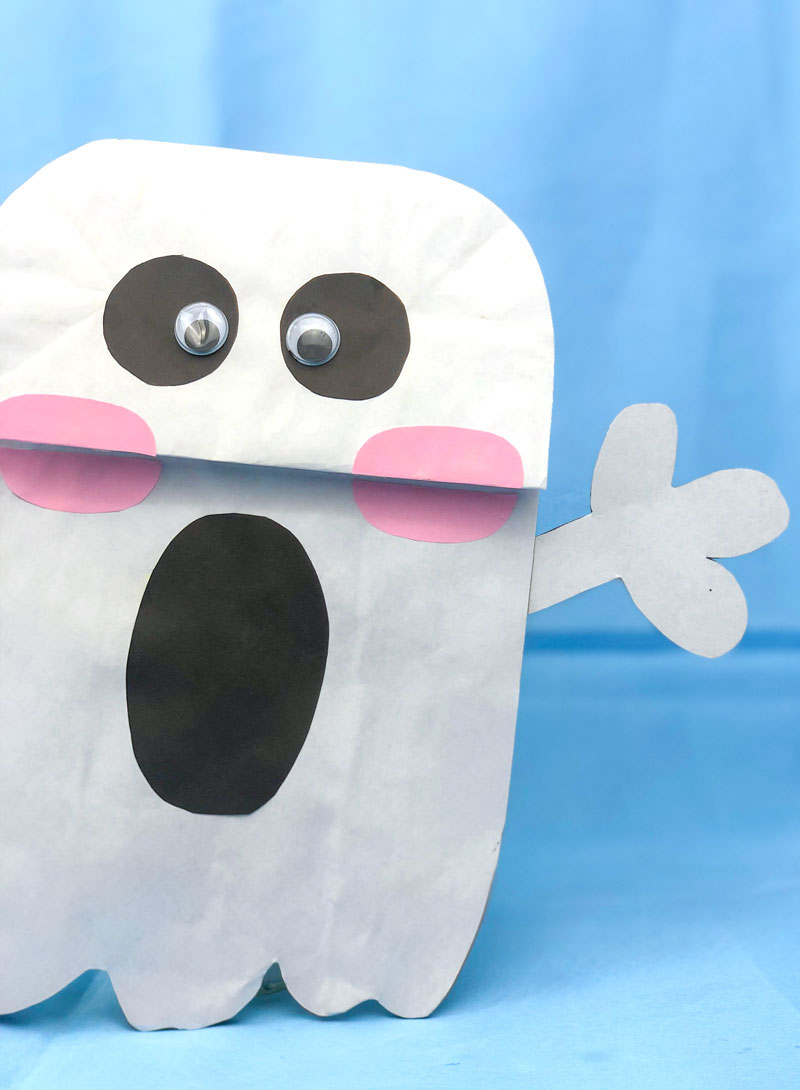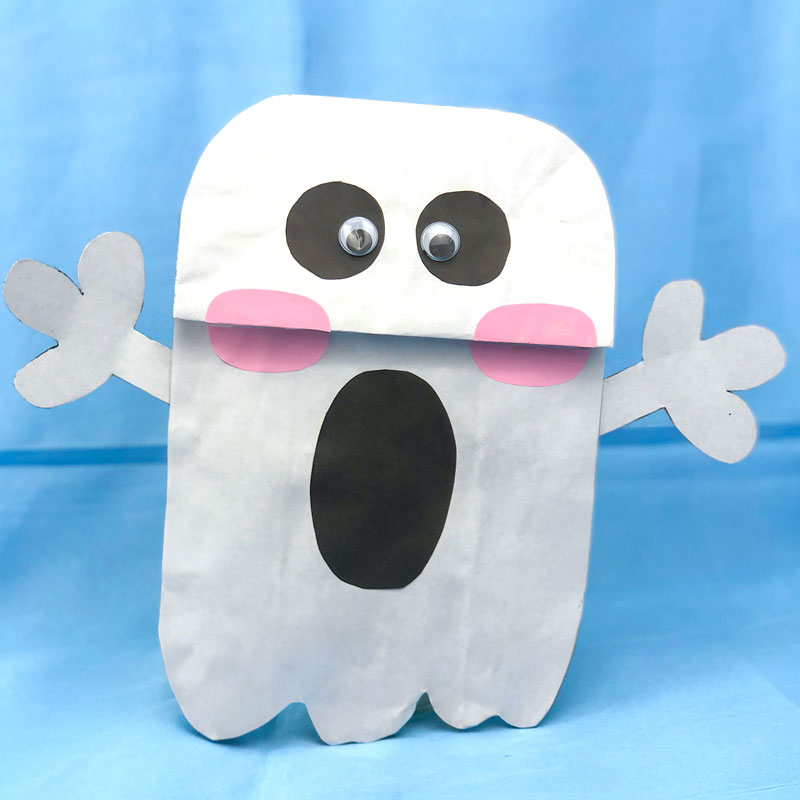 Start with a white paper bag to make things simpler. Or, simply use a brown lunch bag and cover it with white paper, or paint it white.
Download the ghost hand puppet template
I created a PDF and SVG template for you to cut by hand or using your Cricut. Instructions are provided in this post for hand cutting, and assembly is pretty much the same.
To download, fill out the form below. You'll be signed up for our free newsletter – unsubscribe at any time in the footer of the emails. I respect your privacy and the law and won't share your information with anyone.
Your file will arrive in a ZIP folder. Learn how to unzip files here.
What you Need to Make the Ghost Hand Puppet Craft:
Optional: googly eyes

How to Make the Ghost Hand Puppet Craft:
1. Cover the paper bag with white copy paper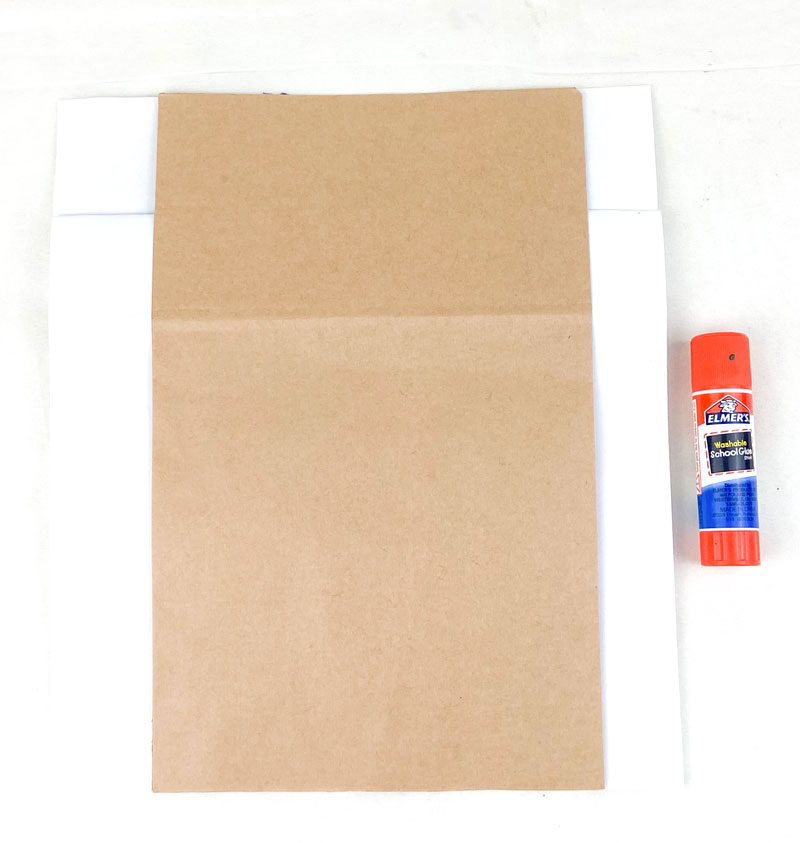 2. Glue it neatly around all the edges.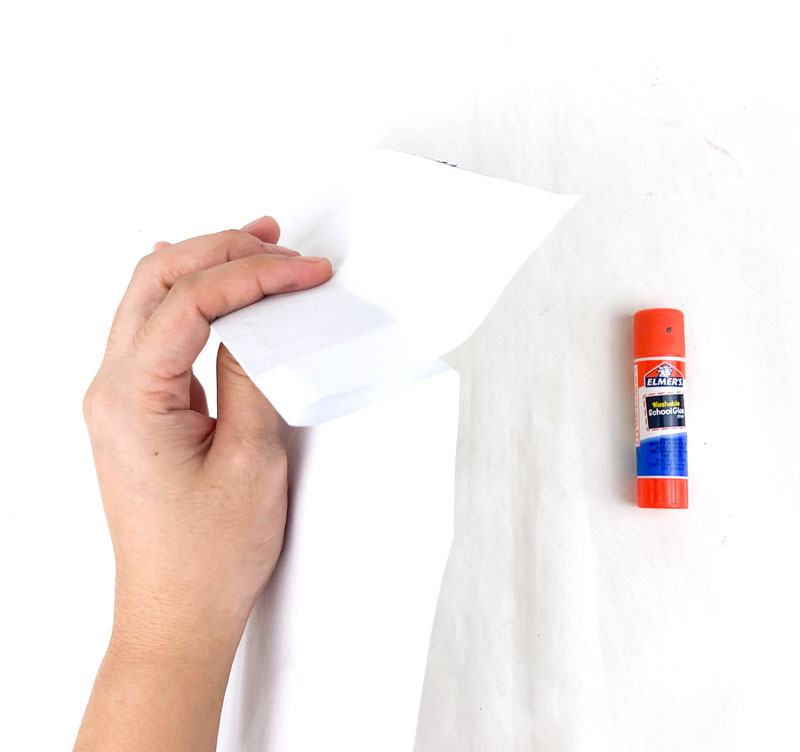 3. Use a marker to trace a ghost shape directly on the paper bag and cut it out. The front of the puppet is the side with the "flap" formed by the bottom of the bag. Make sure to leave most of the top of the bag intact – just cut rounded corners from there.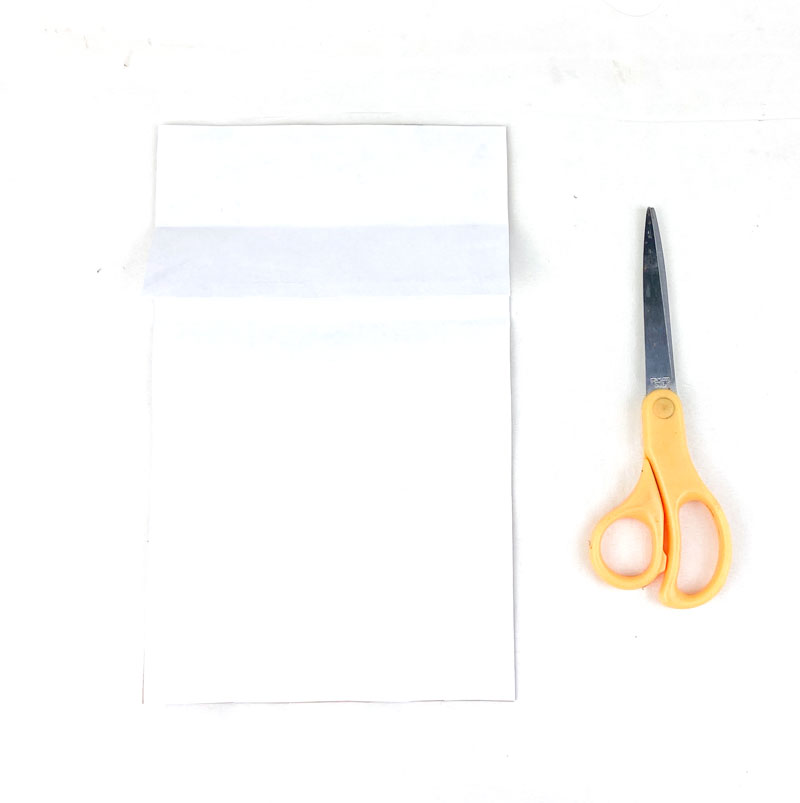 4. Cut two smaller circles for eyes and one big oval shape for the mouth from the black colored
paper. Glue these to the front of your ghost so that they eyes are on the flap and the mouth below it.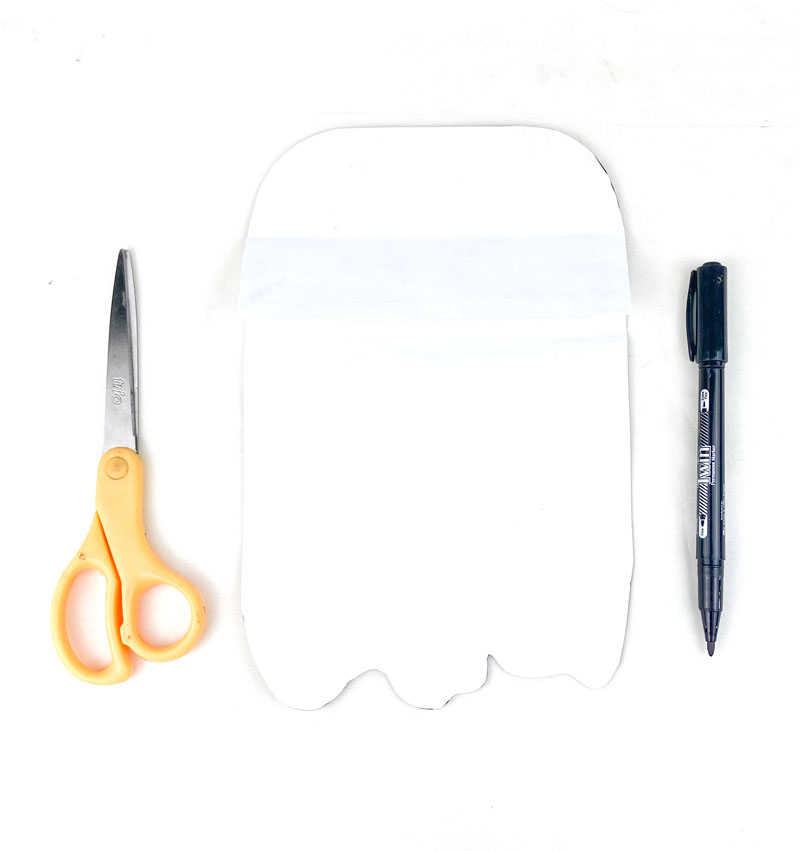 5. If you'd like to add cheeks, cut two oval shapes from the pink paper and glue them on the paper bag as well. Glue it so that it's partially on the top flap and partially on the main bag, and then cut it on that line.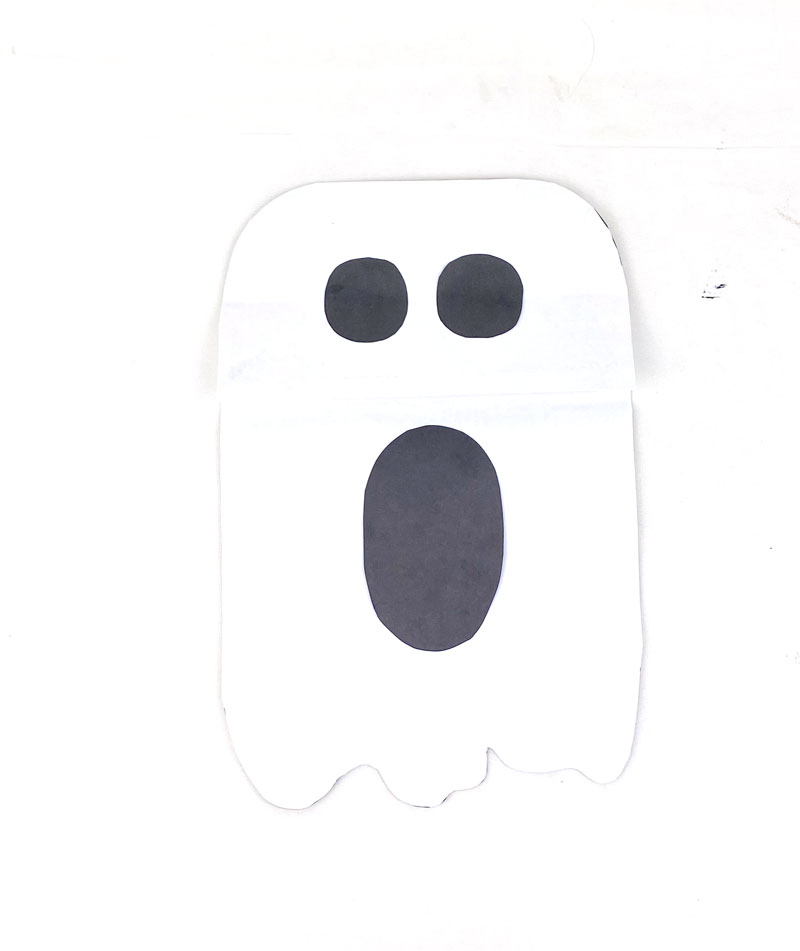 6. If you'd like, glue on a pair of googly eyes.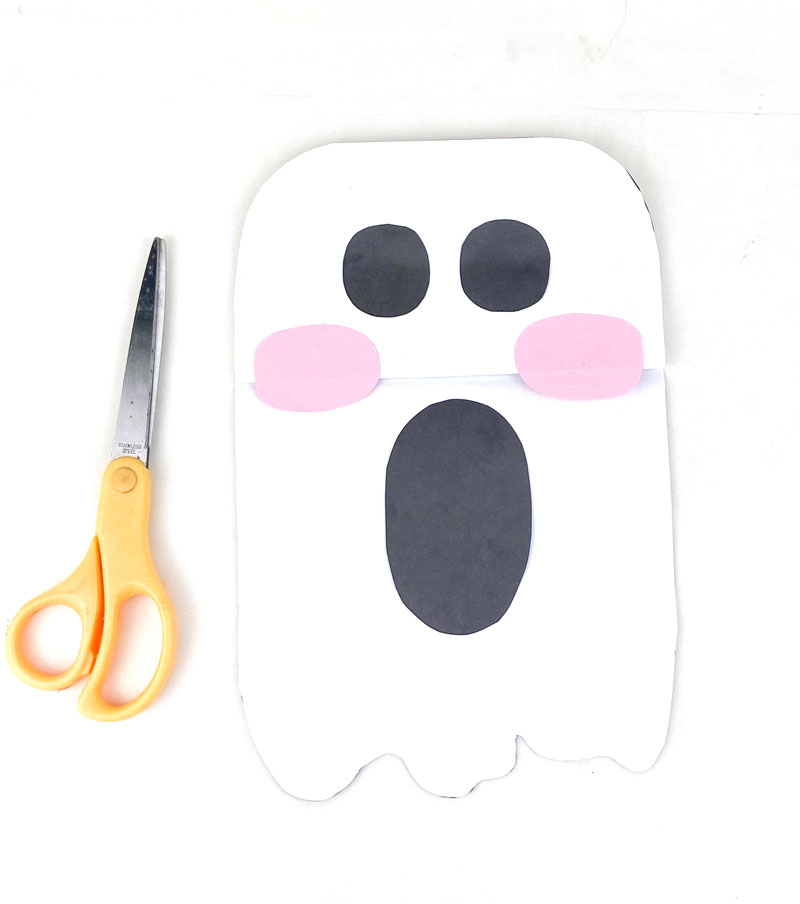 7. Trace the hands on white cardstock. Cut them out.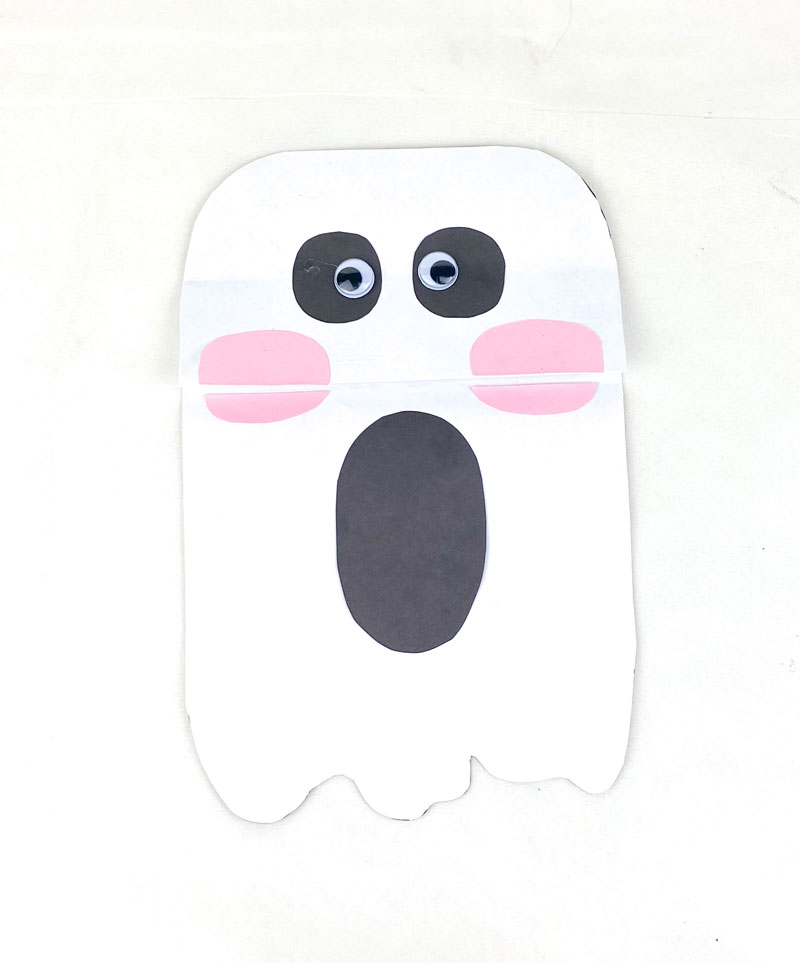 8. Attach the hands to each side of the paper bag. Your ghost puppet is ready to play and scare everyone with!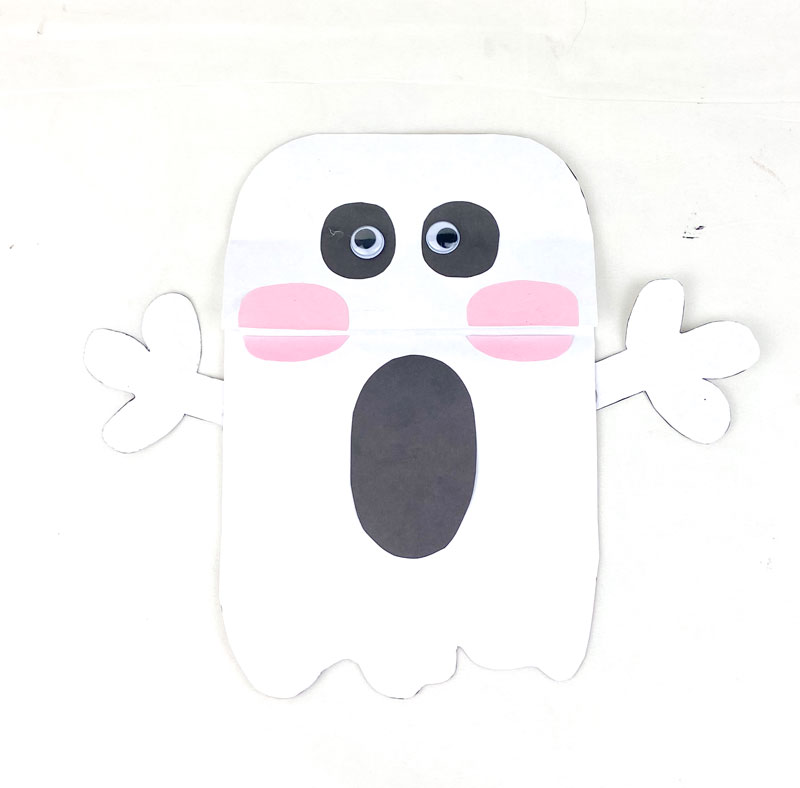 Who will you be making a ghost puppet for? Comment below!