These cool bead crafts go beyond jewelry making ideas! You can find a complete list of things to make with beads that aren't jewelry or scroll down for a mix of both types of bead crafts! Disclosure: this post contains commissioned links.
WE all made DIY bead crafts when they were young. Whether they were friendship bracelets, backpack decorations, or even Perler Bead designs, bead crafts are a perfect go-to for kids. Beads aren't just for jewelry though! This list has projects for anyone looking to make their own DIY bead craft!
Copyright:
All of the images for these bead crafts were used with the permissions of the respective bloggers for the purpose of this post. Click on the title link or image for the full tutorial.
I have created a square and two vertical images for your convenience for sharing these bead crafts. Please use the first image or last two images in this post when sharing and not one of the individual photos below, out of respect for the creators' copyrights.
DIY Bead Crafts for Decorating the home
Who says beads are just for kid's crafts? These DIY bead crafts are great for decorating any room in your home!
1. DIY Elegant Snowman Stemware Charms by Moms and Crafters: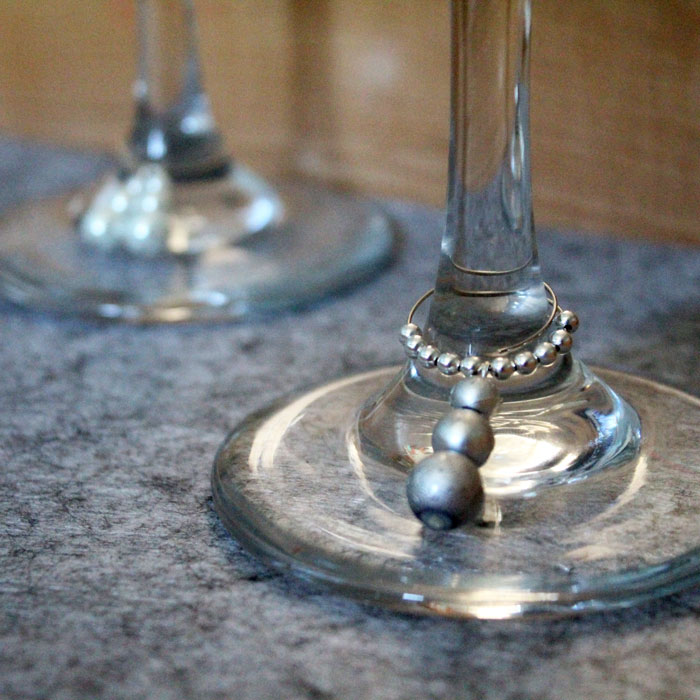 This bead craft adds an elegant touch to any dinner table! The snowman shape is perfect for winter, but the design holds up year round!
2. Plastic Perler Bead Bowls by Meaningful Mama: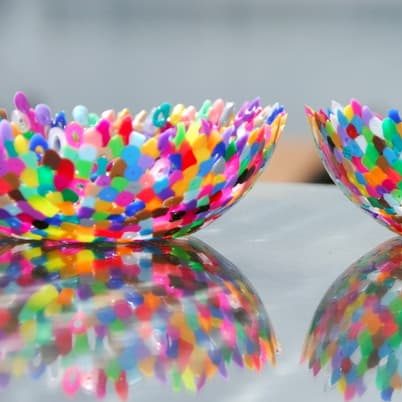 Add a splash of color to any room with this bead craft! These are such a simple process, but with such a beautiful result!
3. Hashtag Magnets Craft by Moms and Crafters: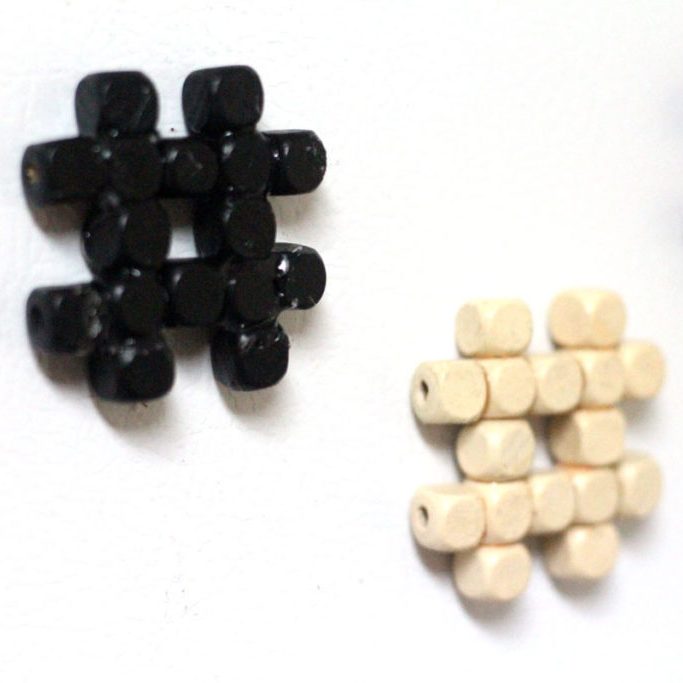 Whether you are tacking notices to your fridge, decorating your locker, or just crafting for fun, you'll love these hashtag magnets. They are made from inexpensive wooden beads and strong magnets.
4. Beaded Rainbow Garland by Moms and Crafters: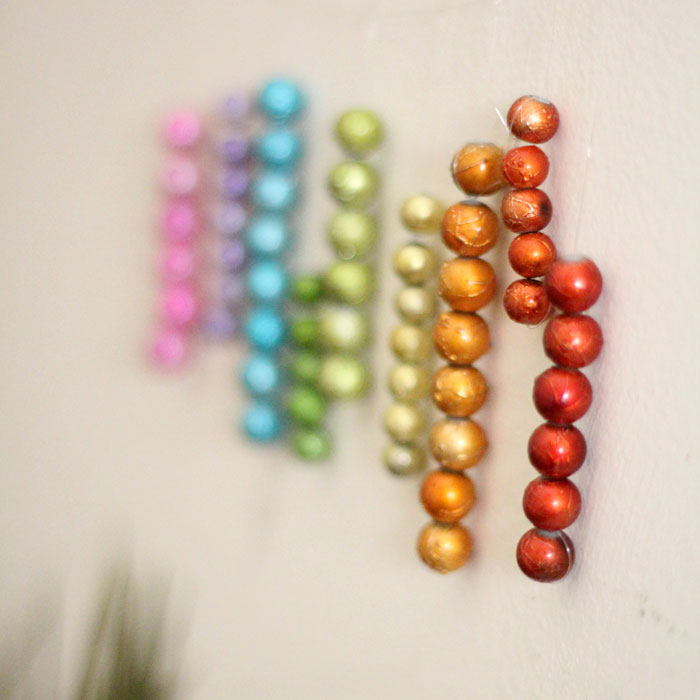 This beaded rainbow garland has a really cool effect – the strings seem to disappear on the wall, leaving you with the floating beaded strands.
5. 3D Perler Bead Pikachu and Squirtle by Pink Stripey Socks: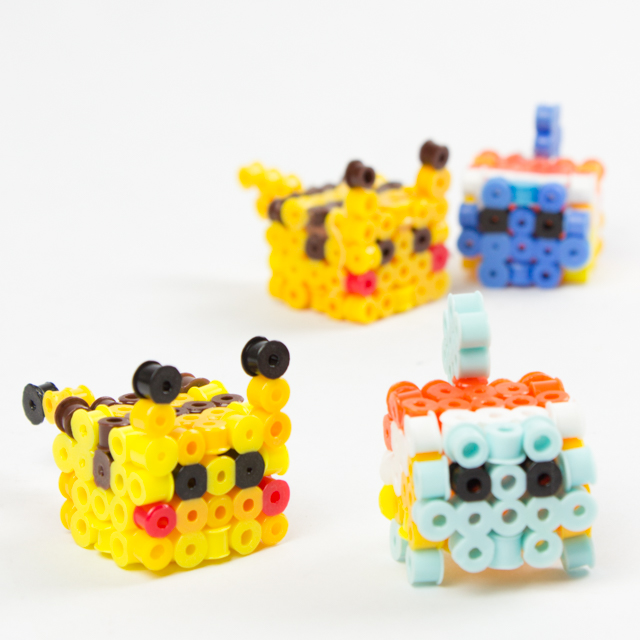 These adorable little guys make a great project for that Pokemon obsessed child! Plus, it's a great introduction to 3D bead crafts. Your little one will love displaying them in his or her room.
6. DIY Trivet from Wooden Beads by Moms and Crafters:
In just minutes you can have a durable, easy to store, and practical trivet. This DIY bead craft goes beyond just kids, this makes a really useful household item!
7. Beaded DIY Wind Chimes For Kids by Crafts by Courtney: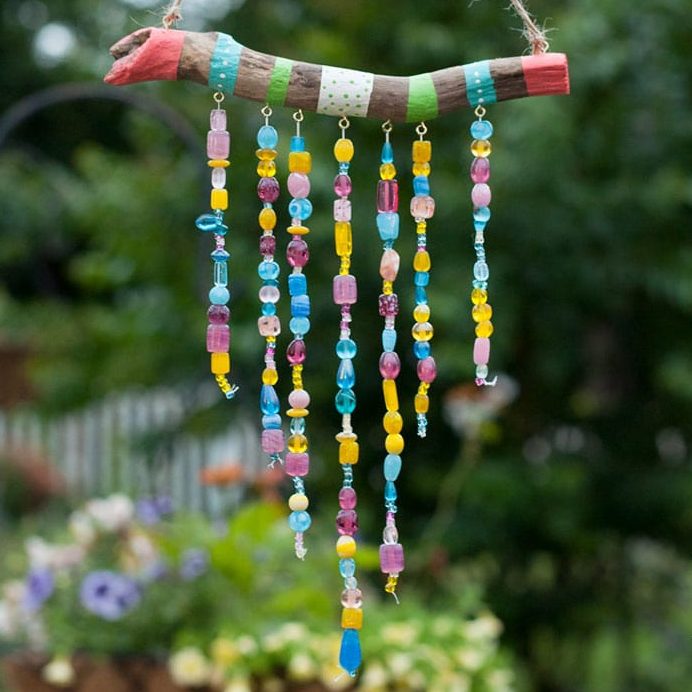 Perfect indoors or outside, these bead craft wind chimes are a pretty decor piece for outdoors. Both kids and adults can make these, each on their own skill level.
DIY Bead Crafts You Can Wear
Transform the bead creations you make into a fun piece of jewelry that you can wear!
8. Lava Bead Diffuser Jewelry for Kids by Projects With Kids: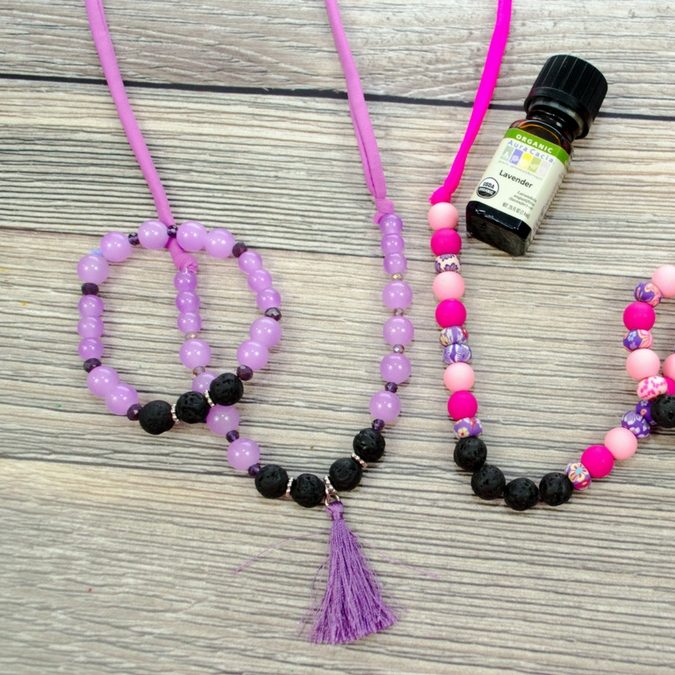 With a little essential oil, this jewelry not only looks good, but smells good too. Plus, lava beads are very cool on their own and have a funky look to them.
9. Simple Beaded Bangles by Moms and Crafters: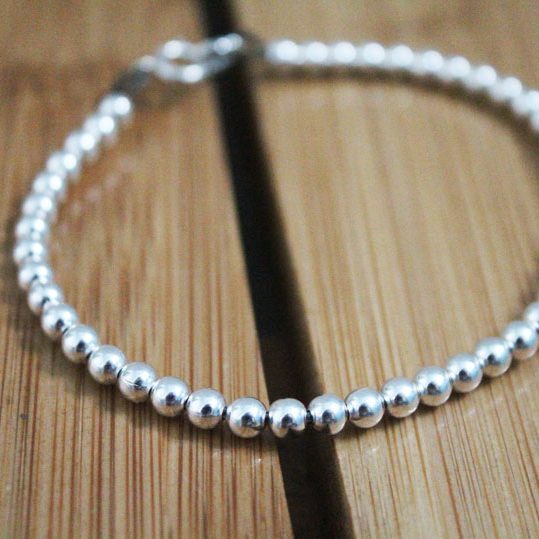 These beaded bracelets are a simple yet elegant addition to any outfit! These simple beaded bangles are perfect for dress up, and for a night out, or pair them with jeans for a bit of a gleam.
10. Wire Wrapped Pendants Tutorial for Beginners by Moms and Crafters:
If you want to learn how to make jewelry, this is a great place to start, because as cool as it looks, it is really and truly very easy. You can choose almost any bead for this and which bead you use will determine the kind of look you get.
11. Binary Code Bracelet by JDaniel4's Mom: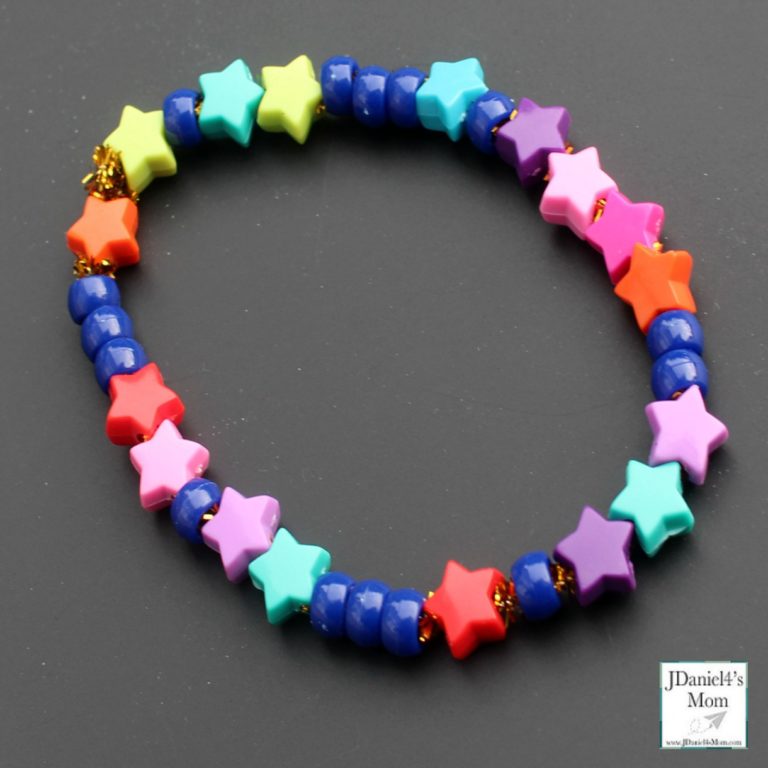 Make a DIY bead craft while learning at home! This craft teaches binary in a fun and exciting way.
12. Branch Necklace – Wire Wrapped Jewelry Tutorial by Moms and Crafters: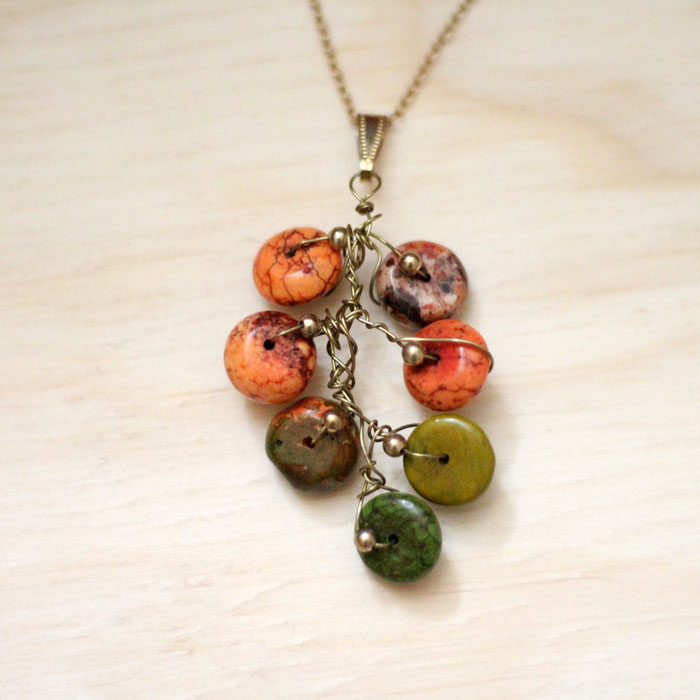 These cool pendants have dark greens/browns and reds that fit with the autumn trees. The gold adds a perfect touch!
13. Wire Wrapped Earrings Tutorial – Beaded Frames by Moms and Crafters: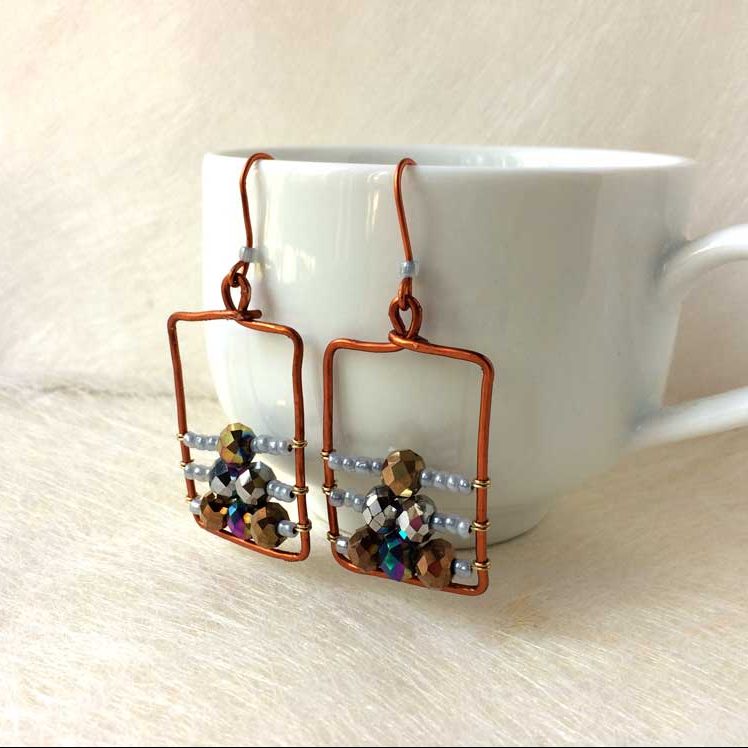 This easy wire wrapped earrings tutorial is simple enough for beginners to follow and pretty enough for anyone to make!
---
Want to learn how to make jewelry out of anything? Get the book!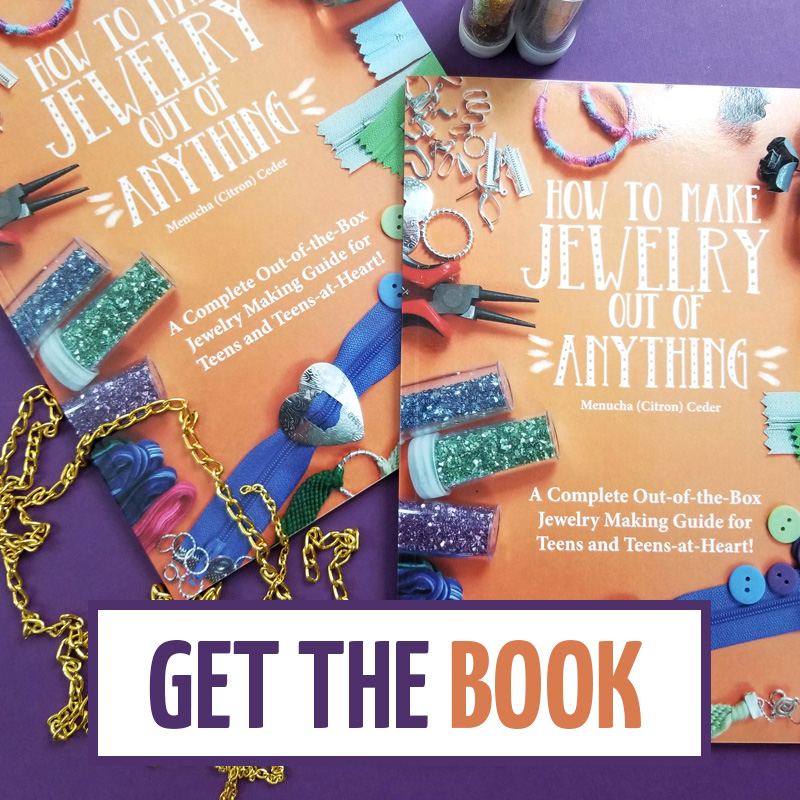 ---
DIY Bead Crafts for Fun
14. DIY Garden Markers by Meaningful Mama: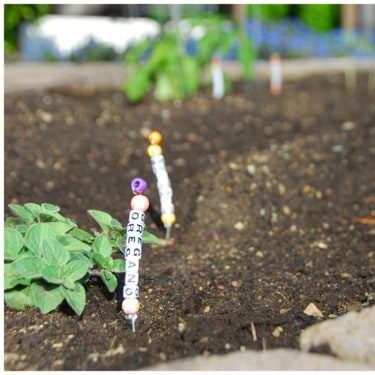 Nothing beats having a garden at home, except maybe a DIY bead craft to help with the garden! It's a fun way to get kids involved with making your garden grow…
15. Emoji Perler Bead Keychains by Frugal Fun for Boys and Girls:
Show off your style with these emoji keychains! What better way to show everyone how you're feeling and to teach kids about expressing their emotions?
16. Homemade Bubble Wands by Messy Little Monster: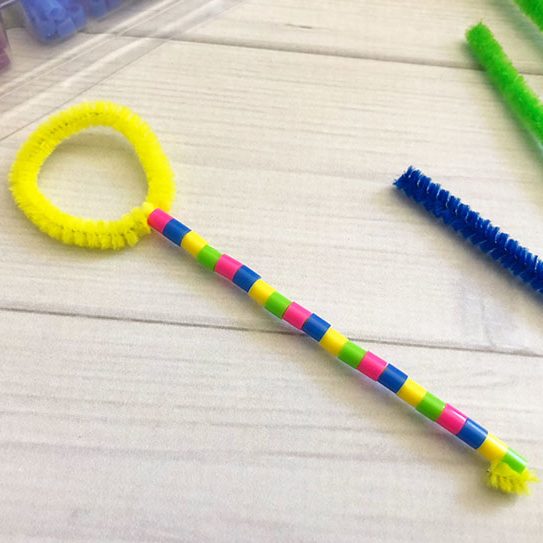 Who says you have to melt Perler Beads to have fun? Get ready for some outdoor fun with this DIY bead craft!
17. Name Keychains by Moms and Crafters: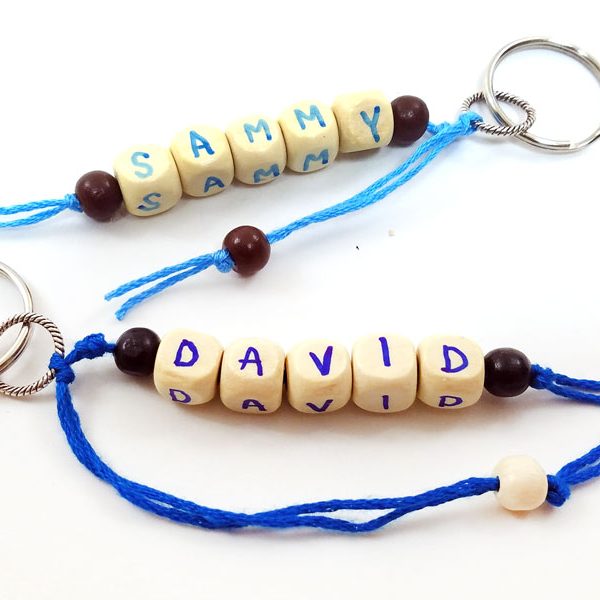 Make your own name keychains with this simple tutorial that's perfect for kids of all ages! These make an awesome summer camp craft for teens and tweens – including boys!! – but are fun for year round too!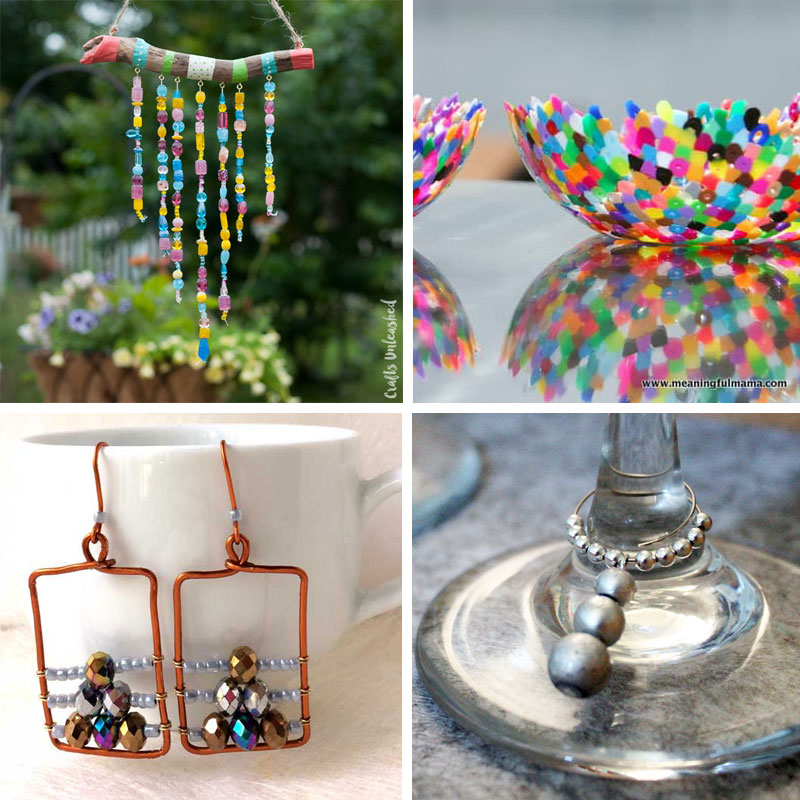 As you can see, there are so many different crafts you can make using beads! Whether you are just trying to find a use for all those tiny little beads, or you are looking for a fun craft to do this afternoon, any of these projects would be a great idea.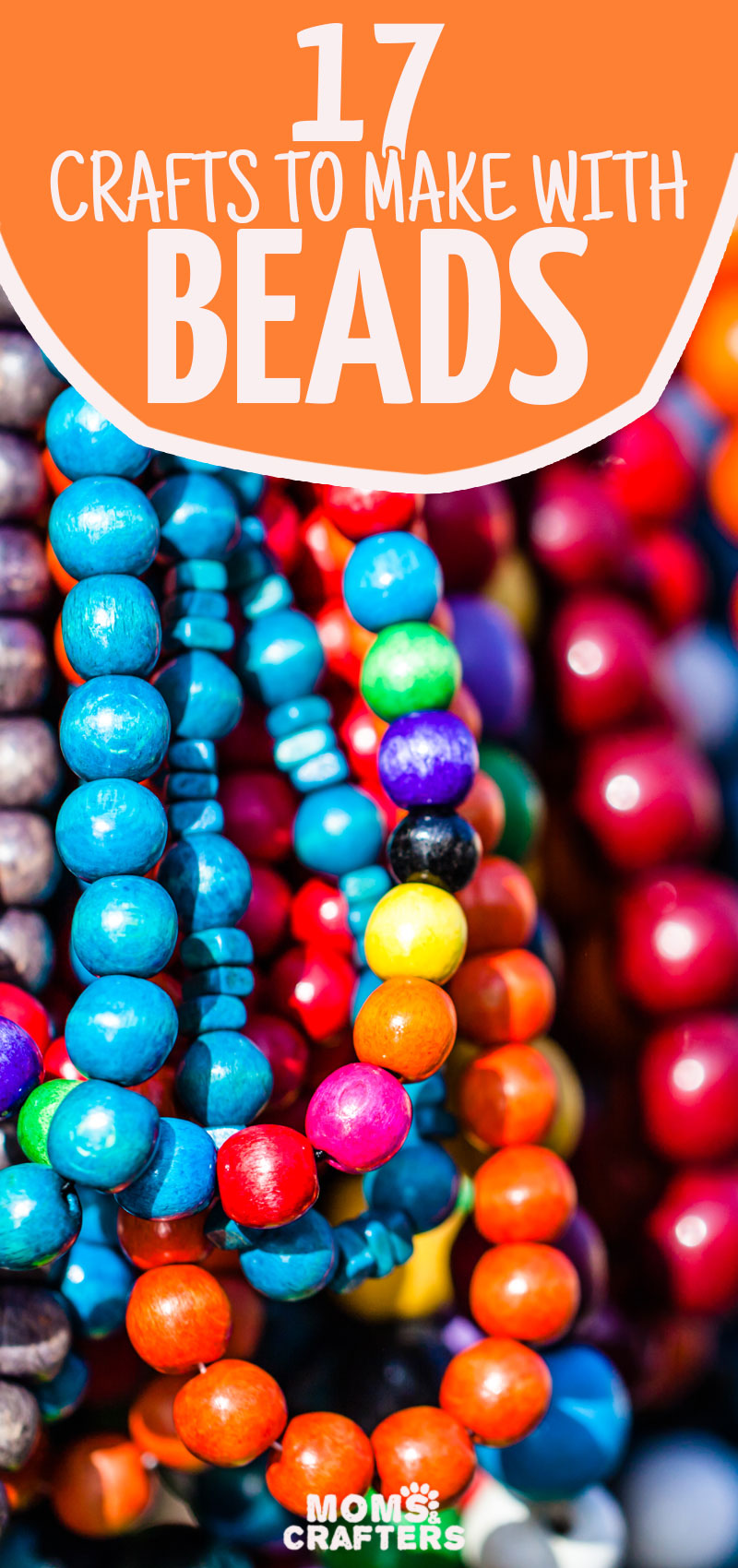 What are your favorite DIY bead crafts? Comment below!