Need to buy some great gifts for moms on your list? Whether it's your spouse, your mom, or someone you know who just happens to be a mother, this diverse list will help you through your holiday shopping!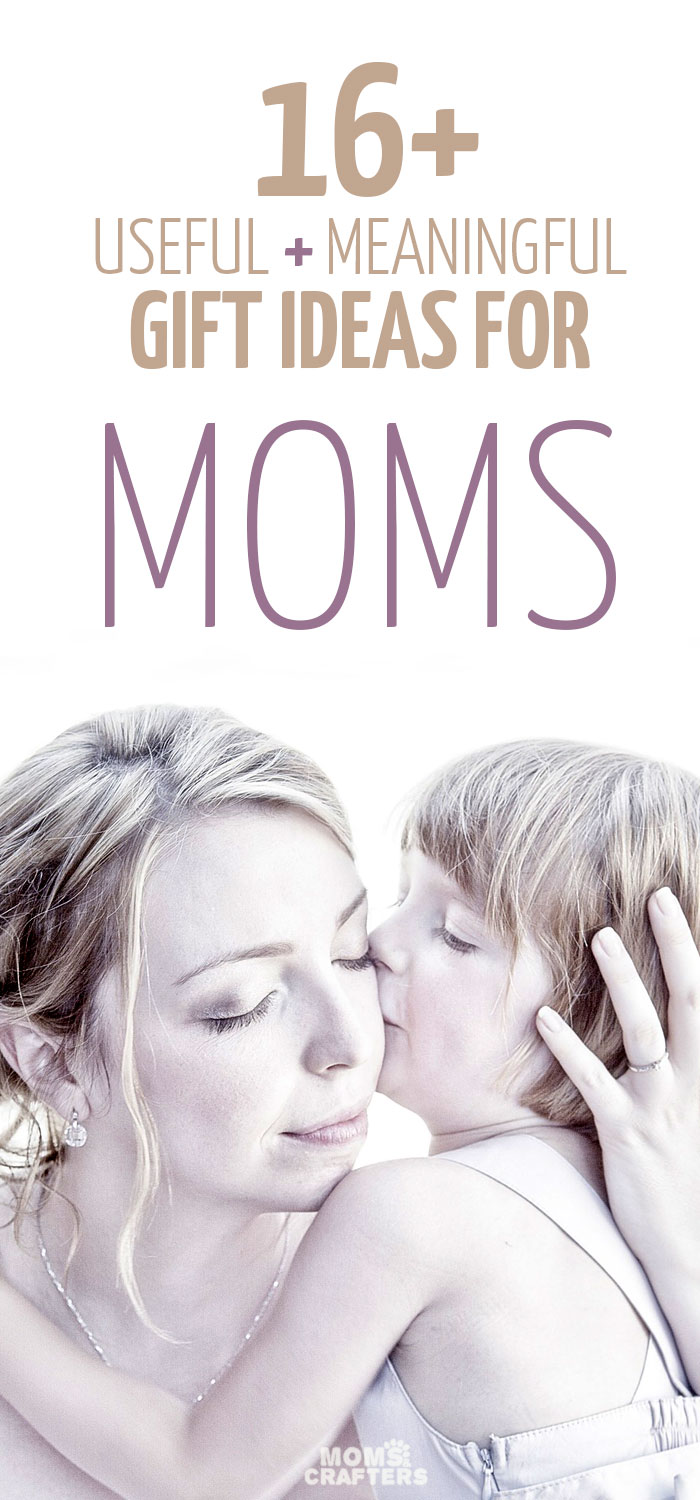 I tried to make this list really diverse: some items just for moms, some items for the homemaker mom and some that are good for any woman (but a mom might enjoy even more?!)
Here's the thing with moms: we tend to be more generous with our children than ourselves. So when it comes to holiday gift-giving, I split up my list for babies and moms. For babies, I focused more on things that are used by the baby and don't necessarily add a huge convenience for mom (though some of my gifts there do…) For moms, I decided to put items that are more of a splurge for mom.
Disclosure: I did receive some samples of gifts for moms from brands for coverage. Some of the products on this list include those samples which I have tested and enjoyed, and some are products I purchased and received as gifts, love, and chose to feature. All of these products are "tried and true" in my personal experience. Nevertheless, I am not otherwise affiliated with these brands and cannot take responsibility for quality, fulfillment, or anything else that's in their hands.
This post contains affiliate links.
As you can see, I've divided it into gifts for moms only, homemakers, and any women. Of course, I've still focused the entire list on moms and why these are great gifts for this stage in life.
Once again, I've included something for every budget. I've also included a gallery with plenty more options and top picks for you to choose from!
Gifts for moms: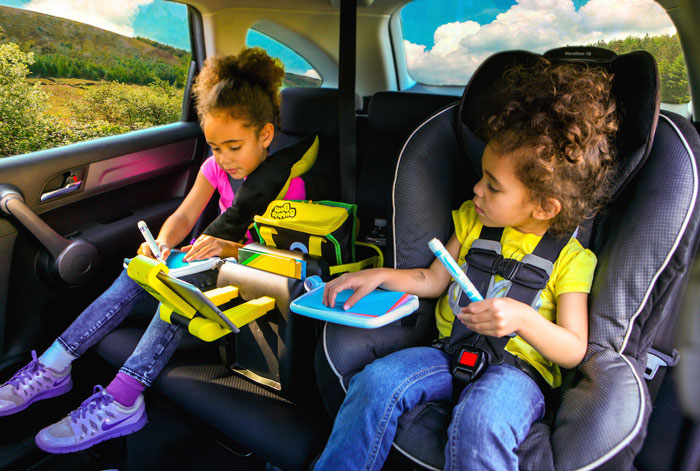 Mom doesn't need to feel like she drives the family car at all times, with all of the car entertainment floating around. The BubbleBum Junkie is an entertainment station and organizer that sits easily between two car seats and holds activities for two. It includes two pull-out desks, a separate cooler bag that can be filled up at home and brought back in, and even a tablet stand so the kids won't fight anymore. It makes mom's car rides more pleasant – both with the kids along and without.
2. A top quality leather-bound photo book:
We did a Montage photo album for our wedding and the quality is unbeatable. It's beautiful, coffee-table-ready, and was easy to put together. Pull a mom's favorite photos together and create this beautiful keepsake album.
3. A beautiful handbag:
Get mom a handbag big enough to carry all the things she needs to lug around for her little ones. Go frugal or go all-out but get something that won't feel like it's just another mom bag.
4. A diaper bag (that doesn't look like one):
For a mom with younger children who needs more than a handbag, pick up a stunning diaper bag that looks like a handbag. I have a Storksak Noa bag that's roomy enough for everything I need. I constantly get compliments and comments on how it doesn't look like a diaper bag.
5. Mom's Memorable Moments journal: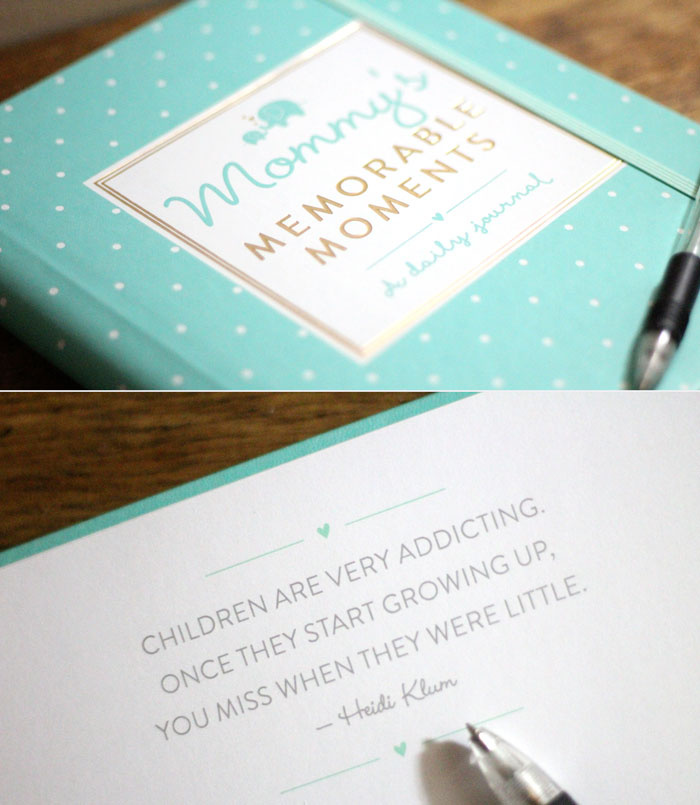 Those early days pass by so quickly, and it's hard to remember those crazy emotions. This inexpensive gift idea is perfect to help mom journal those early days.
Now, when I reflect back to when M was tiny, I hardly remember it. Those days pass in such a rush, and I see it happening again with Baby Y. The Mom's Memorable Moments journal is full of blank space to write down those memories, and quotes that moms can relate to.
6. Their child's drawing on jewelry:
I see all sorts of cool ideas for preserving kids' artwork, but my favorite is putting a kid's drawing on a necklace or ring. Mom can then wear it with pride, while the child gets to celebrate his or her artwork and get a huge boost of self-confidence.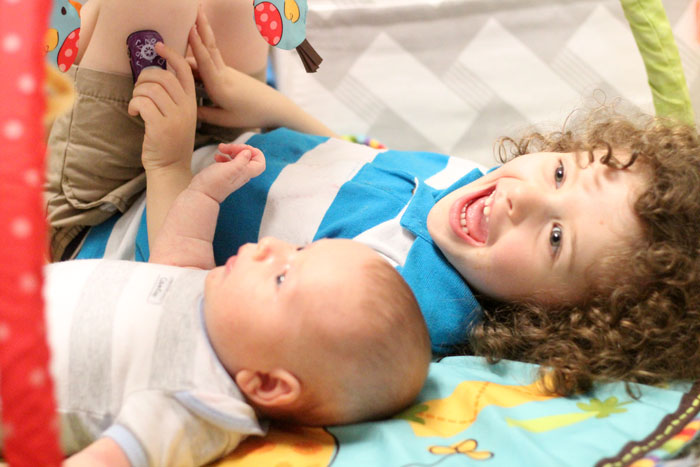 When I compare the photos I get of my babies to the ones my mom got of us, the difference is spectacular. Get mom the gift of beautiful photos – a mirrorless camera, which doesn't require special skills to get great photos. I tried a number of these and they are truly the most effortless photo-taking experiences I've had.
Gifts for moms who are also homemakers: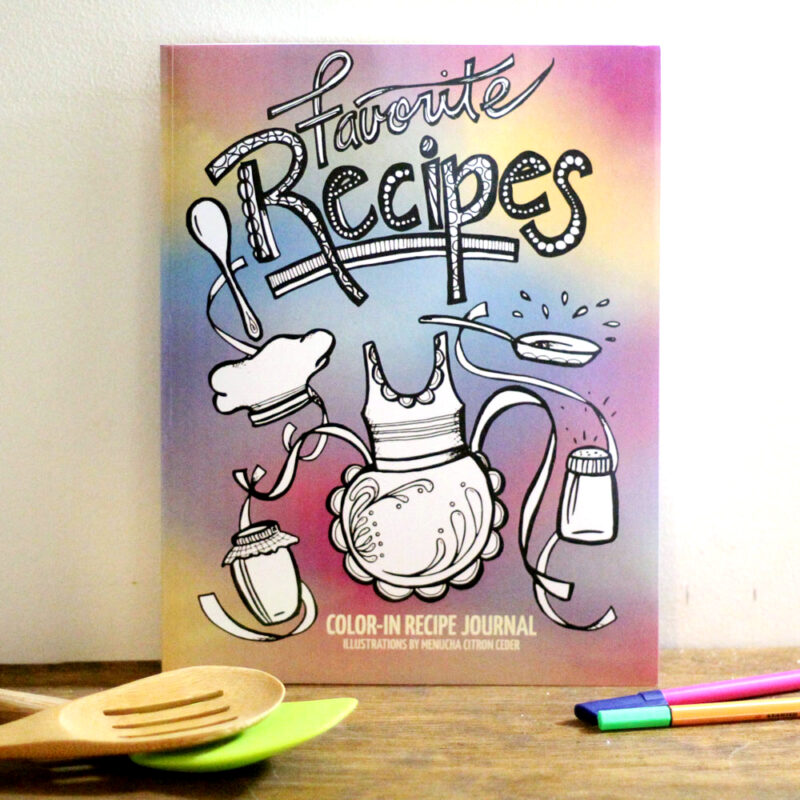 For the mom who loves to cook, would enjoy a way to organize her recipes, and needs to unwind a little too, the Color-in Recipe Journal has been a huge hit! It features hand-drawn illustrations including category/divider pages for more focused drawing and plenty of recipe card pages to color in and add your own recipes. You can buy it here or learn more about it here.
9. A vase that's also a smartphone dock:
Get the slightly techie mom this beautiful dock that doubles as home decor!
10. A wood-mounted photo:
I actually mounted one of my completed coloring pages on wood to hang in my creative space and love the look! It's much cooler than framing, totally giftable, and a great way to spruce up the home. For mom, grab one of her favorite family photos and mount that.
11. A custom cookbook with her favorite recipes:
You know all those winning recipes you got from mom? Publish them in a cookbook! You can self-publish a single copy or get her a gift card to do so. I did one and it's quite cool!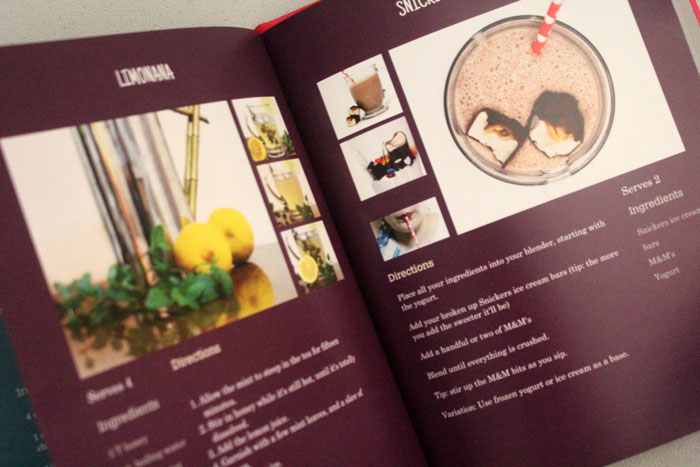 Gifts for moms – or any women: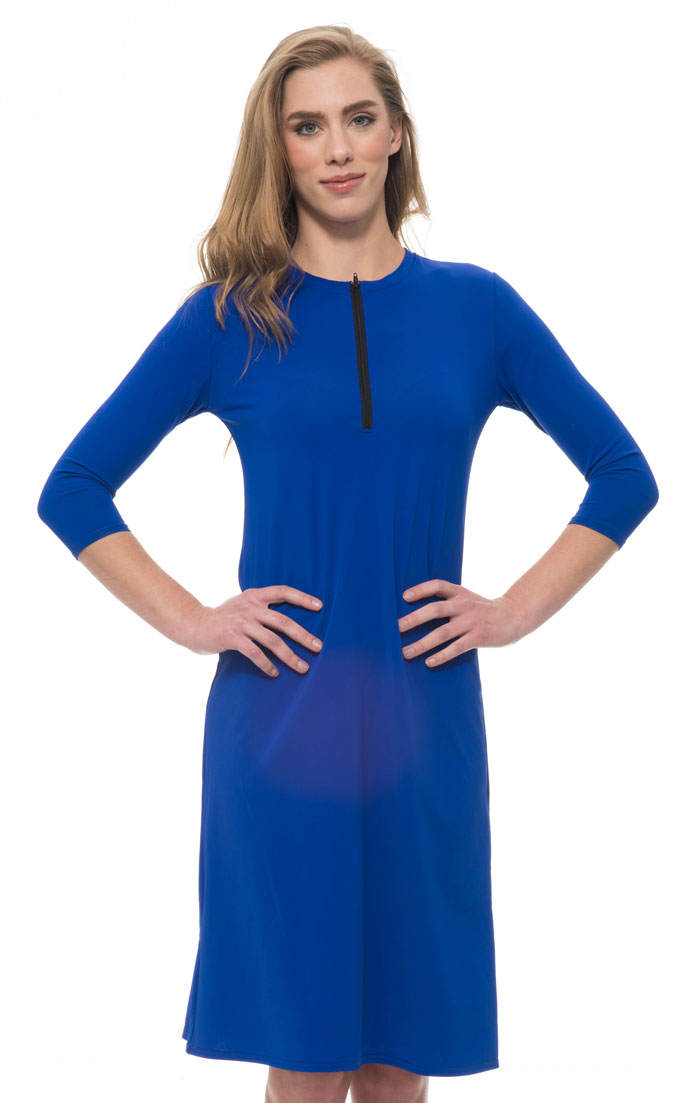 If for whatever reason, mom shies away from the beach or swimming because she can't go in a bathing suit, UnderCover Waterwear has been helping women step out! I personally don't wear swim suits publicly because of religion, and for some moms it's scars they prefer not to show.
Modest swimwear help provide women the liberty to follow the lifestyle they choose, without restricting them from doing what they enjoy! UnderCover Waterwear is a brand that is close to my heart, as thanks to them women like me can do more – without compromising on our beliefs. If you know a woman like this, gifting a modest swim outfit can really touch her heart. I chose this sapphire half-zip dress because it's easy – one piece only – and also looks really good.
The half-zip allows me breastfeeding access.
13. a Maven beauty box subscription:
Subscription boxes have huge gifting impact: they keep giving. You also often get a better value than if you'd buy the items separately. The Julep Maven beauty box is a huge hit for the makeup-loving mom, or go smaller with a Beauty Box 5 subscription.
As a mom, I almost never spend money on myself – unless I have a gift card! When I do, I have even more fun being able to do the shopping myself.
You can get discounted gift cards at CardCash.com – so that you get more bang for your gifting buck.
15. A gel-manicure-at-home kit:
I just did my nails for the second time since Baby Y (4 months old) was born for two reasons: 1. Time – I need to find exactly the right moment when he won't be waking up forever until it dries. Plus, I have no time to go out for a mani. 2. It gets ruined so quickly between caring for the kids, doing housework, etc. That's why a gel manicure set is perfect for a mom who likes to feel pretty. She can pamper herself without stepping out, dry it quickly, and it lasts longer than a typical manicure.
16. A cozy robe PJ set:
Because every mom needs a good break, and once she gets it, let it be done comfortably! Bonus points if you offer to take the kids for a while while she uses it…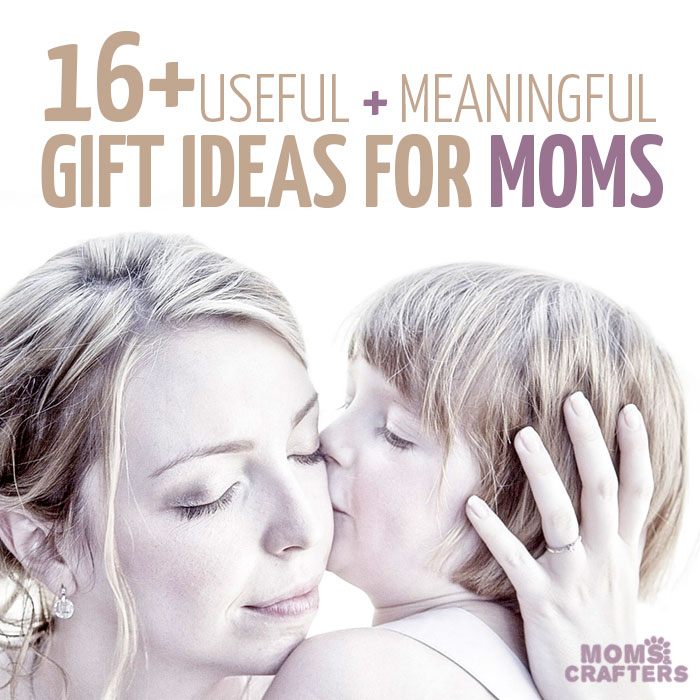 Which gifts for moms would you recommend? Comment below!
Didn't find what you're looking for? Check out some more amazing gifts for mom below: