Make your own DIY napkin rings to dress up your table for your next even! I use these almost every weekend to set my table with a beautiful, customized and modern tablescape. Disclosure: this post contains commissioned links and images.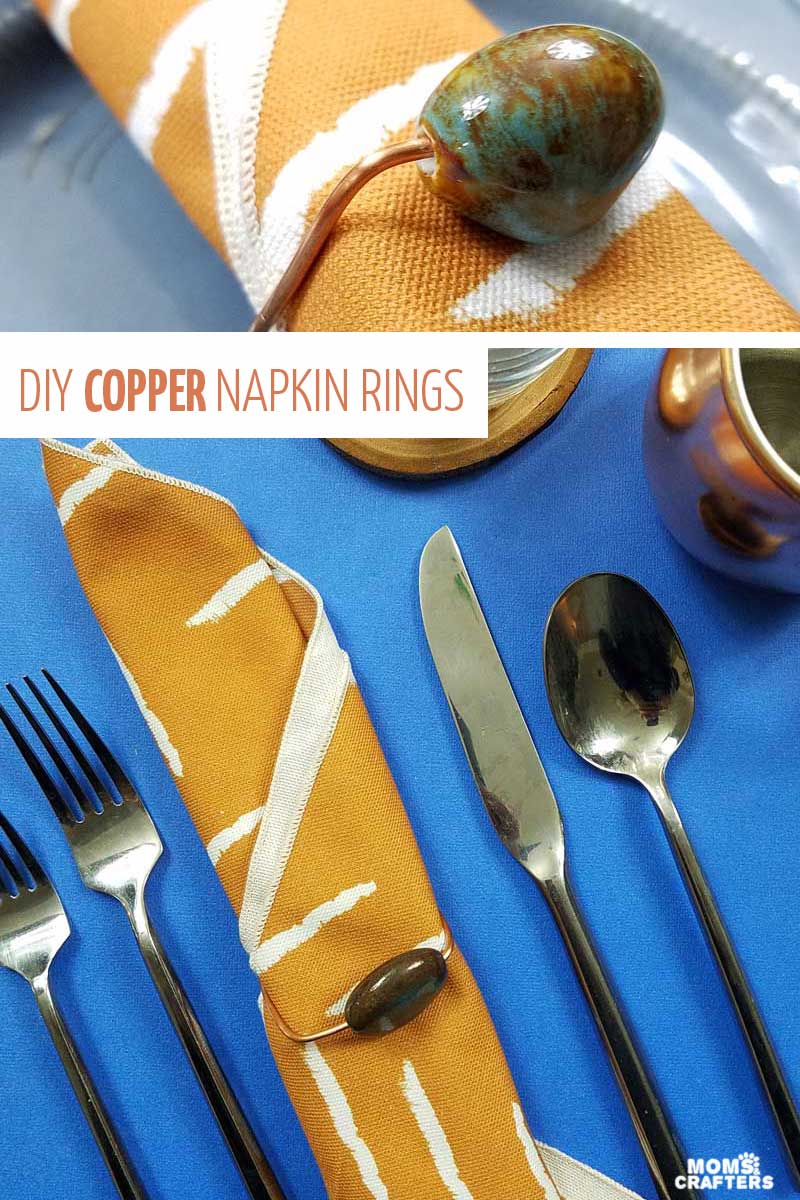 I love setting a pretty table and adding a little bling to it! For years, I've been creating various beaded napkin rings for different events and occasions, and I finally decided to craft a set for myself.
I FINALLY got around to it and of course, I kept it simple. I wanted something sharp, modern, and metallic to go along with my modern flatware. I love how the copper picks up the orange of the napkins (which in turn add a pop of color).
The muted blues keep it looking less like a tacky blue-orange color combination and add some subtlety.
I decided to post these DIY napkin rings on my second blog Beyond the Balagan, but wanted to share it with you here too.
I used a mix of large porcelain beads that I had collected over time and finally put to good use. I did not match them; I chose instead to coordinate them. I felt like this added a quirky character to the tablescape without affecting the modern touch.
I also did not attempt to match the size and shape of the copper wire rings exactly so that it can add interest as well.
I did crack a couple of beads while making this so make sure you have a few to spare!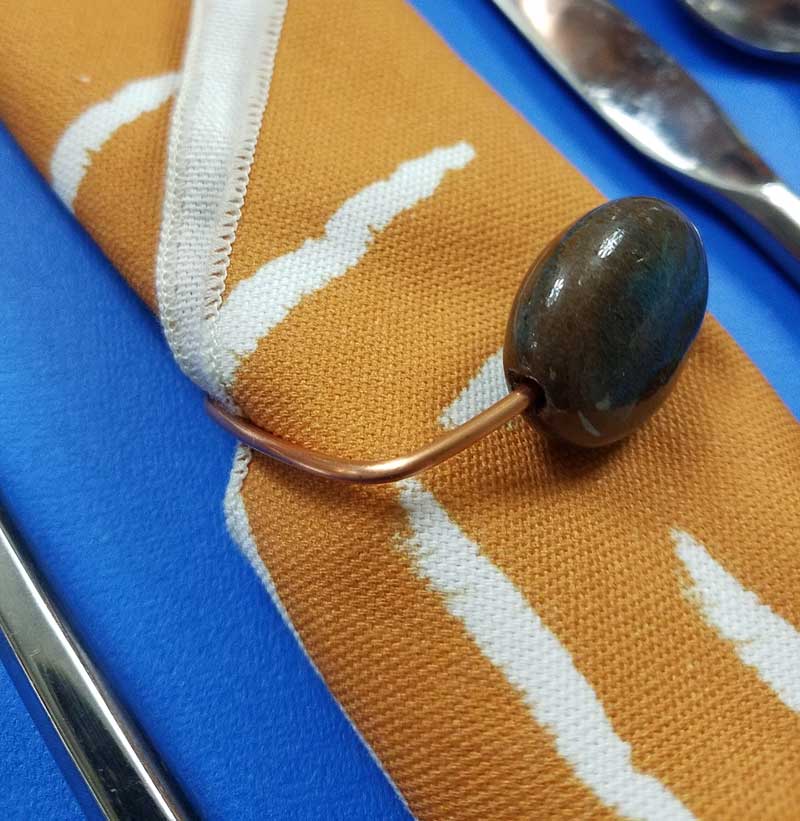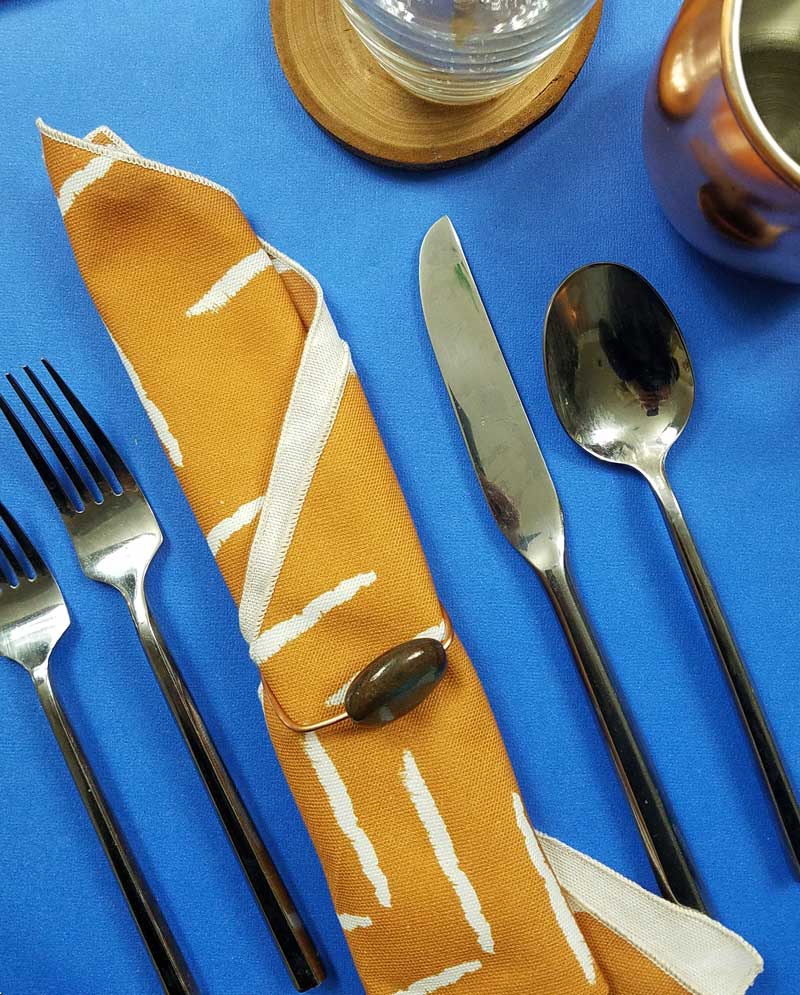 Loved these DIY napkin rings? Check out the fun crafts below: