Make a giraffe birthday cake with a fun, messy, whipped finish. No the mess was not intentional, but once it was there, we kind of liked how it looked. I almost didn't share here because of that, but some people convinced me otherwise…. Disclosure: this post contains affiliate links.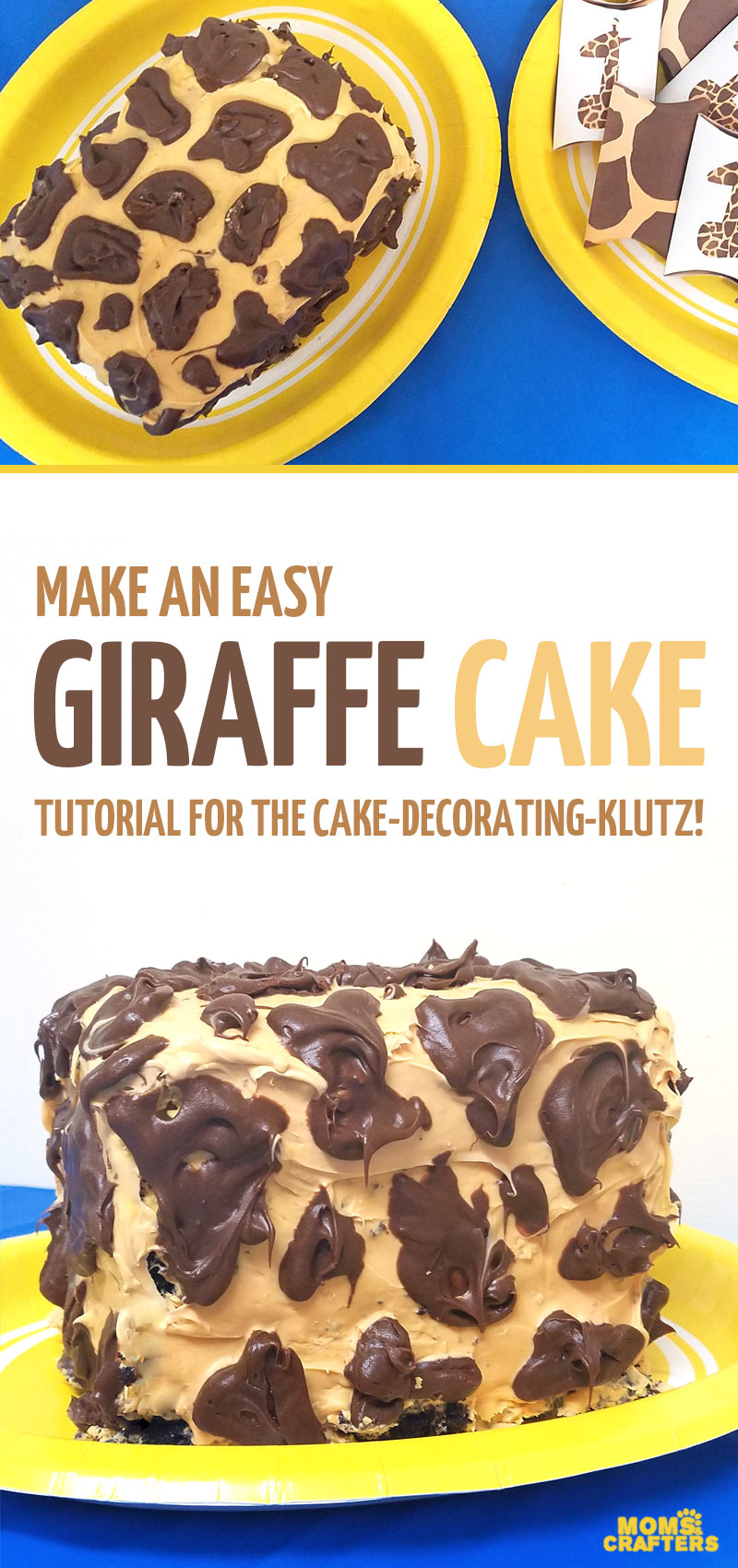 I confess, I completely suck at decorating cakes.
I have the ideas, but not the skills. I literally googled "how to frost a cake" before making this.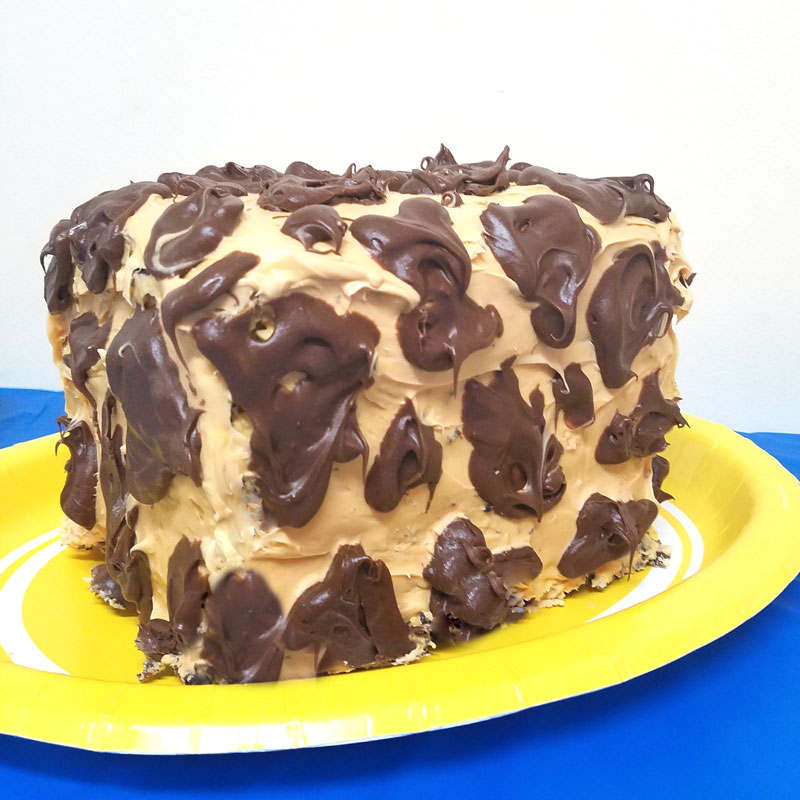 I messed up on two fronts:
I used frosting from a carton which is much harder to spread. If you want it to be easier, make your own.
I didn't let the cake cool off enough. I was simply too short on time.
Now that I told you where I went wrong, I can move on to how to do this so that you can do it right. That being said, all of the party attendees LOVED the messy, luscious look of the cake. Or they were trying to make me feel good… either way you can choose your look of your giraffe birthday cake and I'm just here to inspire!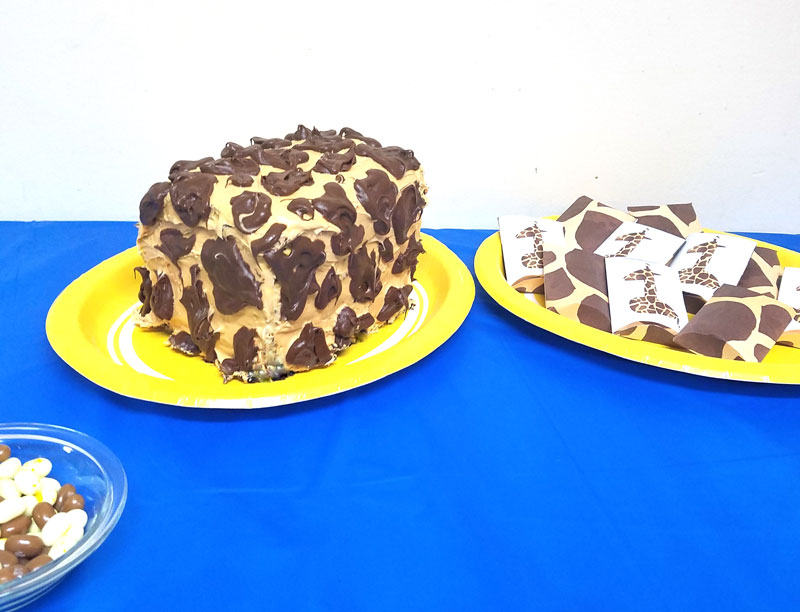 This giraffe birthday cake fit right into our giraffe birthday party theme that we did for Baby Y's first birthday. You can check it out the whole theme including the favor boxes pictured here and get the free printable birthday hats here.

The fun giraffe print cake was done free form and really anyone can do it – which is what I love about it. So if you're ready to ditch the expensive custom cake, this is the way to go!
What you need to make a giraffe birthday cake:
How to make a giraffe birthday cake:
1. Bake a dark and light cake in two 9×13 inch rectangular pans. Cool completely.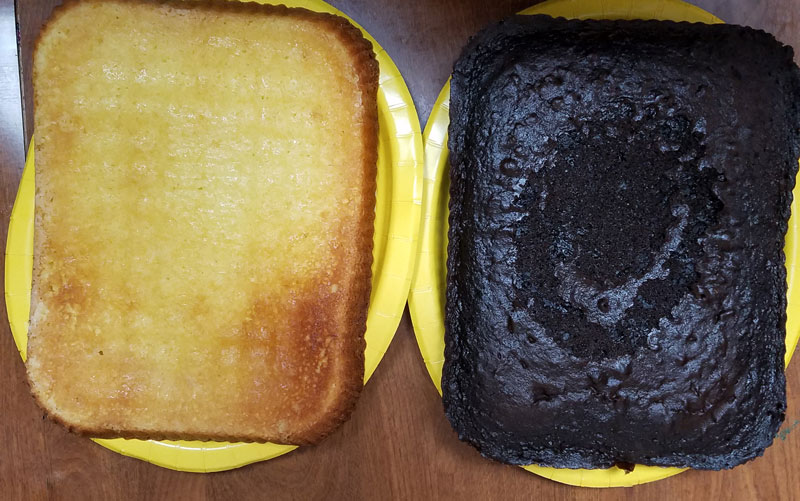 2. Cut it in half and trim the edges so that they're straight. Reserve all trimmings to make cake balls.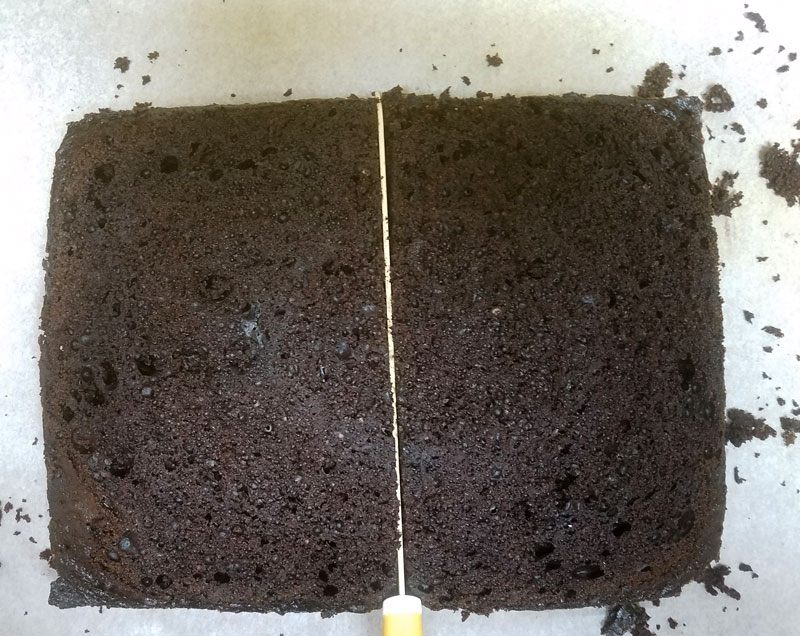 3. Stack your cakes alternating between light and dark, and adding a bit of frosting between layers. Trim your edges so that they're totally straight.
4. Prepare your frosting! Start with the light one. I started with vanilla frosting from a carton. I added a bit of the chocolate I was going to use for the spots and some yellow food color to give it a brighter tint. Mix in a little at a time until you're happy with the color.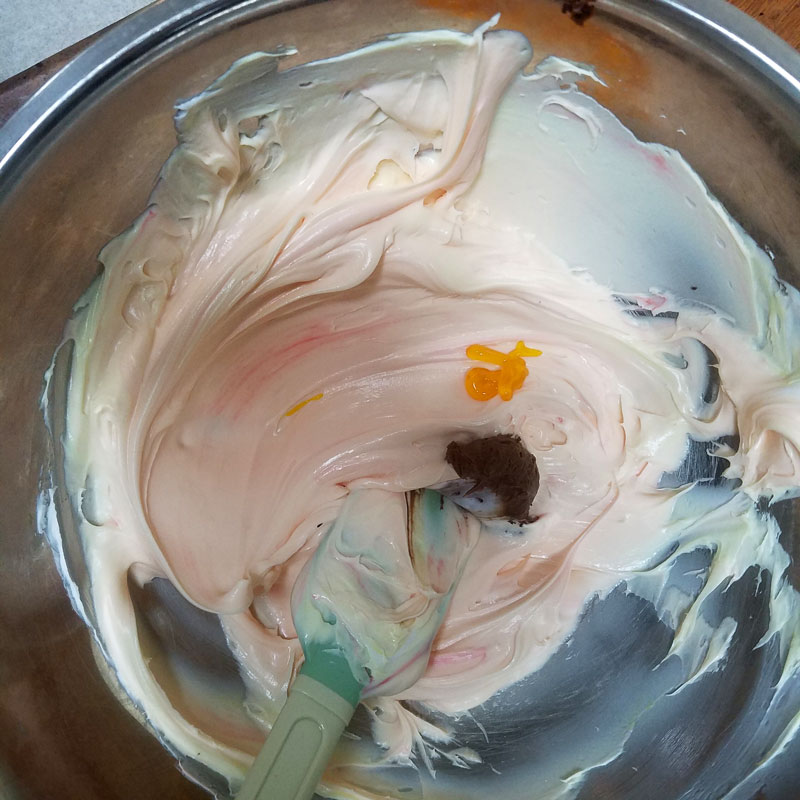 5. Add a crumb coat of frosting.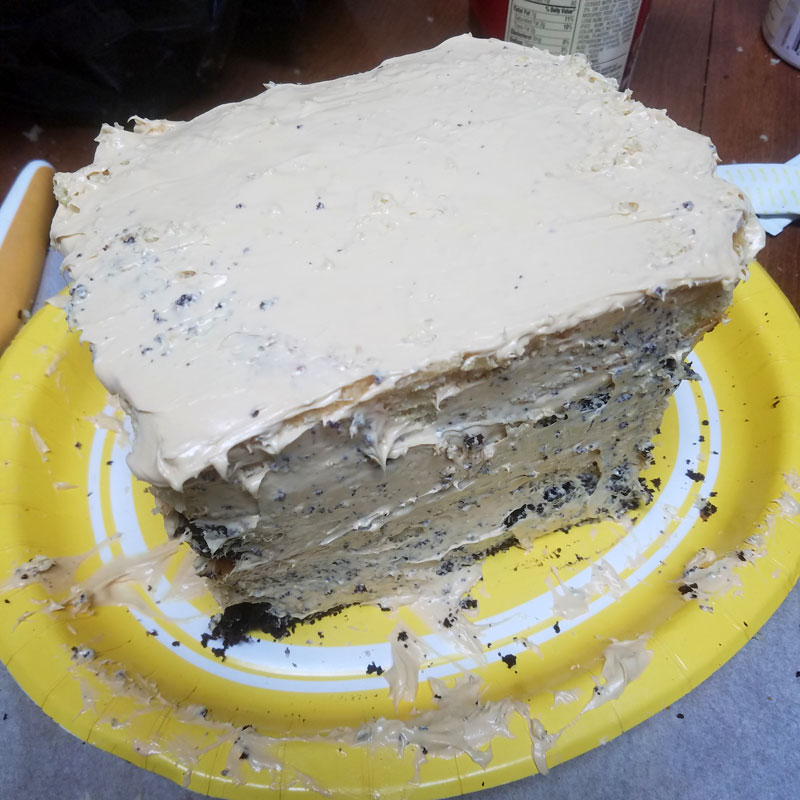 6. Add a full coat of your light color. If you want the drippy, whipped look, apply a lot and let it be messy 😉
7. Start piping on your spots! Be generous for that luscious, creamy look. Continue working your way around the entire cake with chocolate frosting.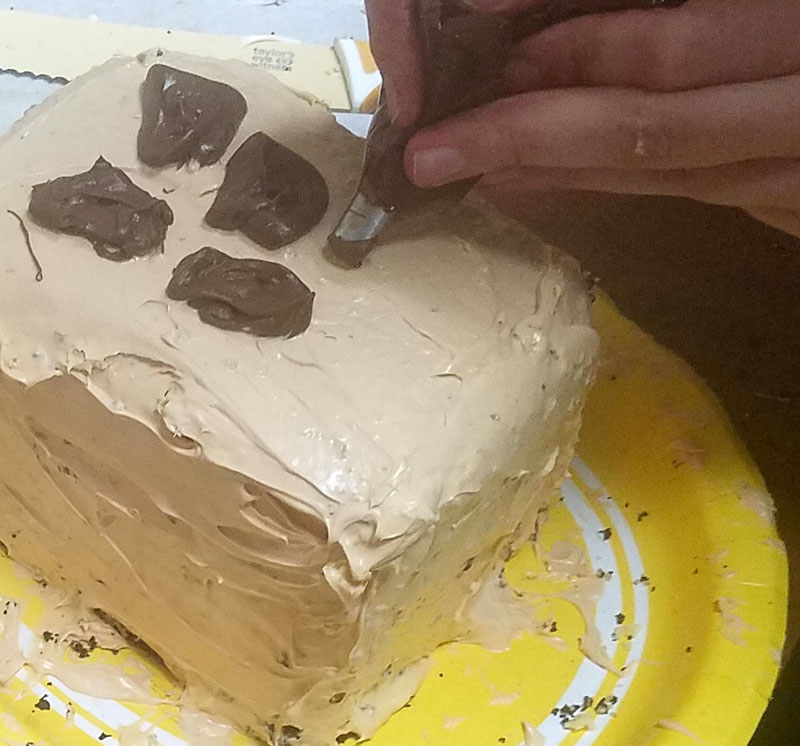 Your giraffe birthday cake is ready to be eaten and enjoyed!