I think we all have a good idea by now that our kids should not have unlimited screen time – no matter what your take is on just how much is too much. The problem is, it can be so hard to stop! I invited fellow mom with a bit more experience than me, Jess Weaver, to share some tips how to limit screen time by using clever diversion tactics to end the complaining! Disclosure: this post contains commissioned links and images.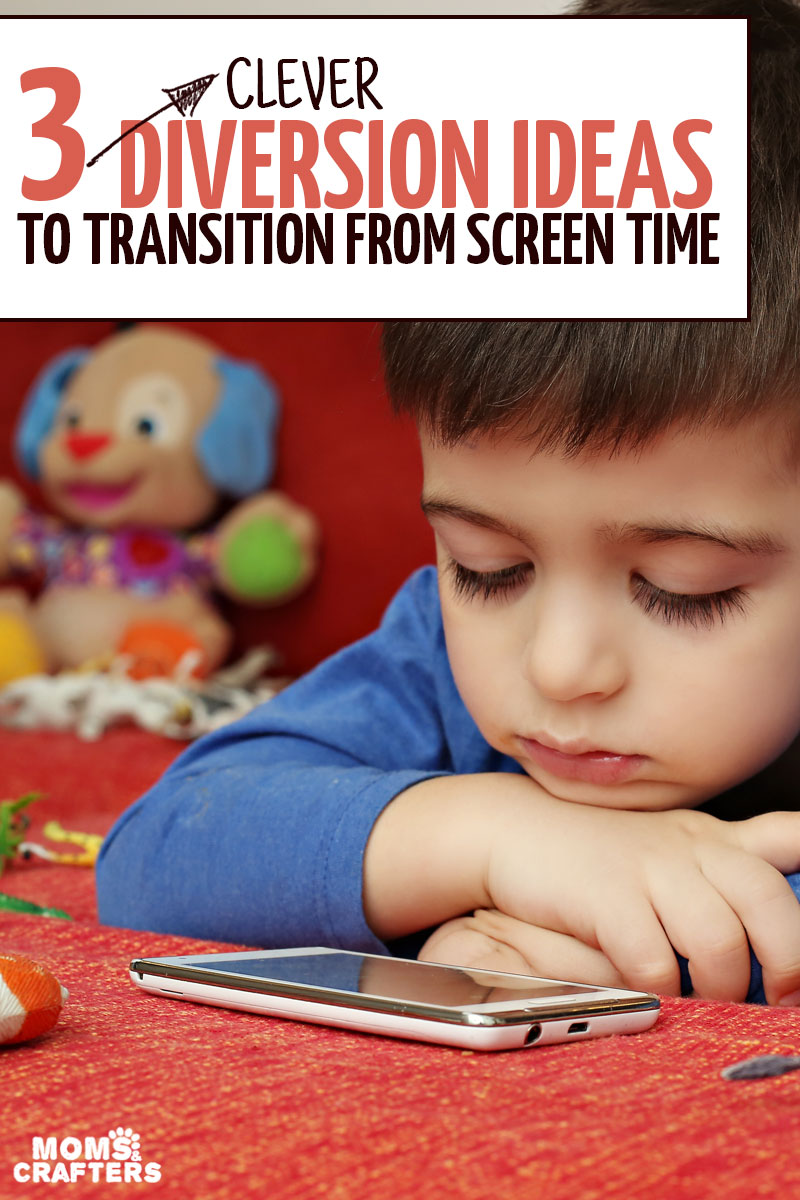 If you are like most parents, you have some great kids who enjoy relaxing indoors, in front of a screen. While a little screen time generally will not do much harm, sometimes you may feel that your little ones are spending a little too much time in front of the television or tablet. If this sounds like you, you are in luck.
I'm here to help you figure out how to limit screen time, and how to divert your kids from the screen when enough is enough.
Incorporate Screen Characters into Pretend Play
While your child will likely huff and puff when you say screen time is up for the day, there are some great ways to help ease them into another activity. One way is to incorporate their favorite characters they were just watching into pretend play or art!
If their show was only half over when it was time to shut it off, have them draw a cartoon for what they think would have happened next. If they were playing a video game like Minecraft, turn it into real life.
Make a cardboard pickaxe for your child to decorate and have them head outside to "chop" down various trees. Cut out apple and carrot shapes for them to munch or (or provide them with the real food) to help keep their "hearts" full. You can even have them plant seeds into the ground for a pretend wheat or carrot crop.
My boys could play Minecraft for hours, if I let them. Which is why incorporating screen characters into pretend play has been such a great thing for my kids.
While screen time is probably going to be a norm for kids in this day and age, it makes sense to help them use their imagination a little.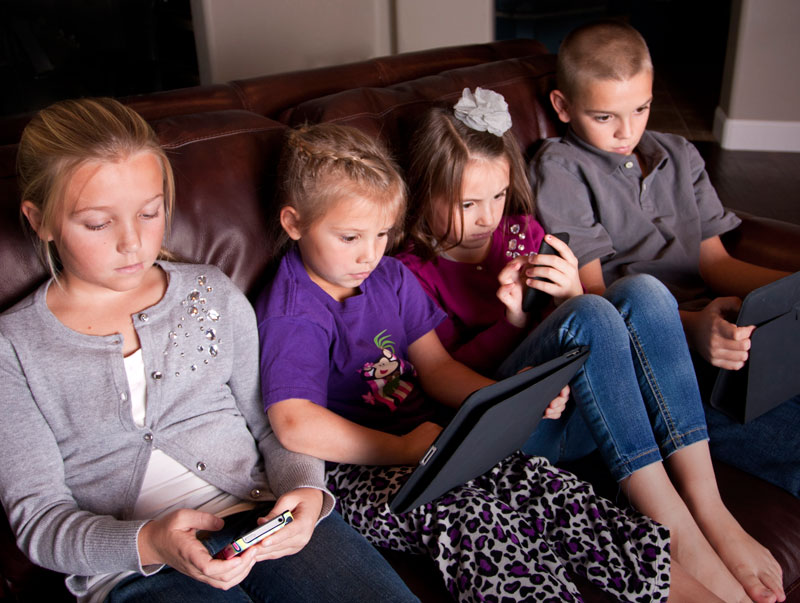 Have Loads of Fun Activities to Transition to
Find out what your kiddos love to do. Do they love being outdoors? If so, once screen time is over, head on out for a fun picnic at the park. Play in the sprinklers, or even set up a mini car wash for hot wheels cars. Go on a nature scavenger hunt.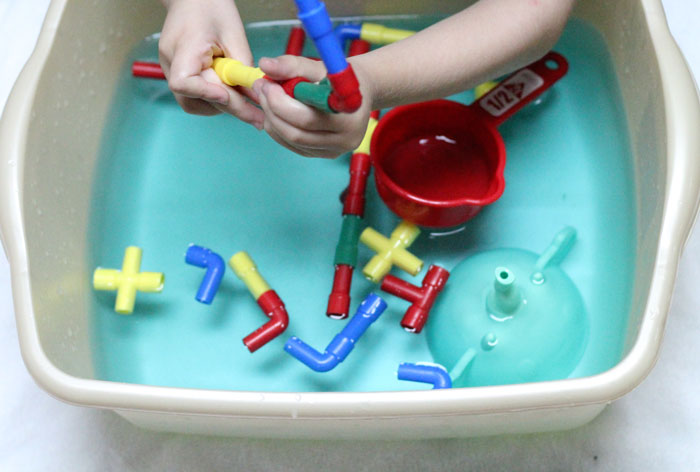 Even if they are not outdoorsy, there are plenty of fun indoor activities like board games, craft time, and even baking cookies. The options are endless, but the key is to find things that your children love doing, other than video games and cartoons. Having something exciting waiting for them will make it a whole lot easier for your child to hit the power switch.
Additional activities are always a great diversion from wanting to do more screen time.
[convertkit form=5126235]
Time Limits are Always Welcome
I'm the first to admit that screen time is nice because then I'm able to do a lot of my chores or work in peace. However, I know it's not the best thing for my child all the time. Setting a timer has been an amazing thing for me! Instead of forgetting about my child being on the screen, a timer reminds us both that it's time to move onto something else.
Think of how quickly time goes when we're on Facebook or our favorite blog. The same thing goes for our kids, time flies when they're on the screen and having fun.
Something I've been trying to do to divert my kids from screen time is keep the tablets and phones out of sight. I often forget they're laying around, which makes it easier for the kids to grab anytime they want.
Figuring out how to limit screen time can be tough, but with the right tricks up your sleeve, you've got this!
Comment below with your tricks for diverting your kids from screen time. Can you help your fellow moms learn how to limit screen time? Got anything foolproof to share?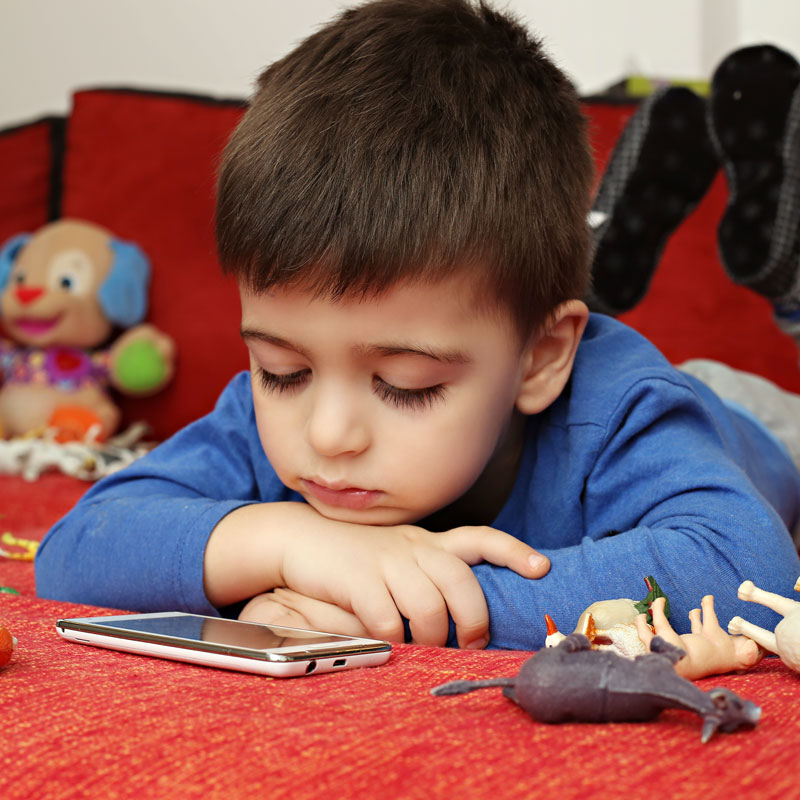 About the Author: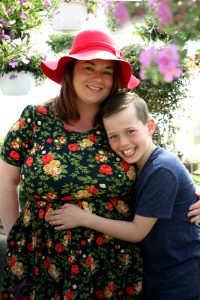 Jess Weaver has been a work at home mom for almost 8 years. She owns www.jessleewrites.com and specializes in copywriting and ghostwriting. She's the mom of 3 boys and 1 girl. Her time gets filled with writing, baseball, teaching her kiddos, and exploring the world with the fam.
Loved these clever tips for how to limit screen time? Check out the helpful parenting tips below!