Make this adorable DIY monogram shirt – an open-ended way to decorate a plain t-shirt with an initial! This makes an awesome summer craft for teens and tweens and is perfect for all year round too! Disclosure: this post contains commissioned links and images.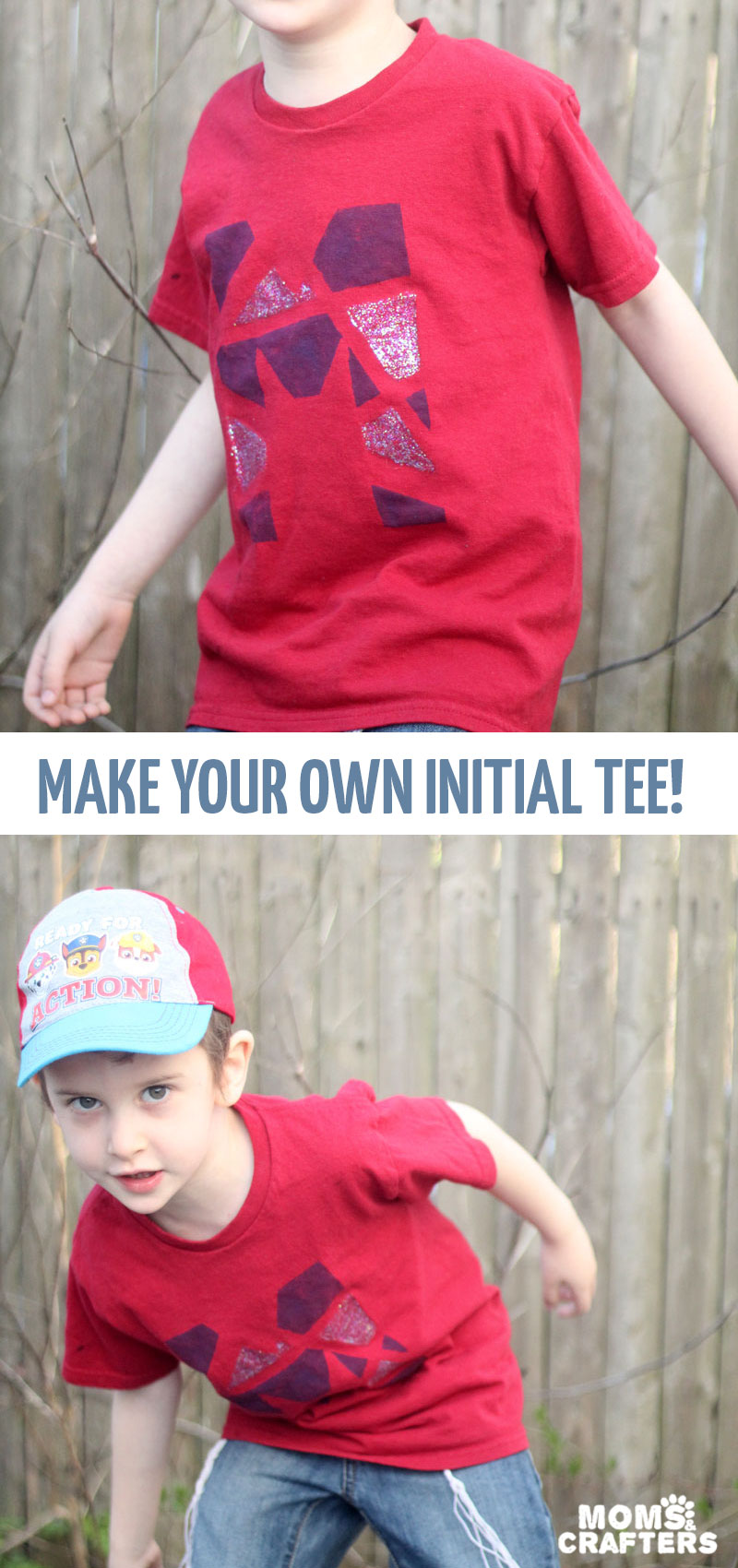 Sometimes I need to try a craft a few times before I get it right – especially if it's a new type of craft! I'd never really done fabric painting for something that will be worn and washed before, and when I took this DIY monogram shirt out of the wash, half of the paint had disappeared….
I learned my lesson and I learned it hard: you've to to heat set your shirt before washing it!!
And so I tried again, and it worked.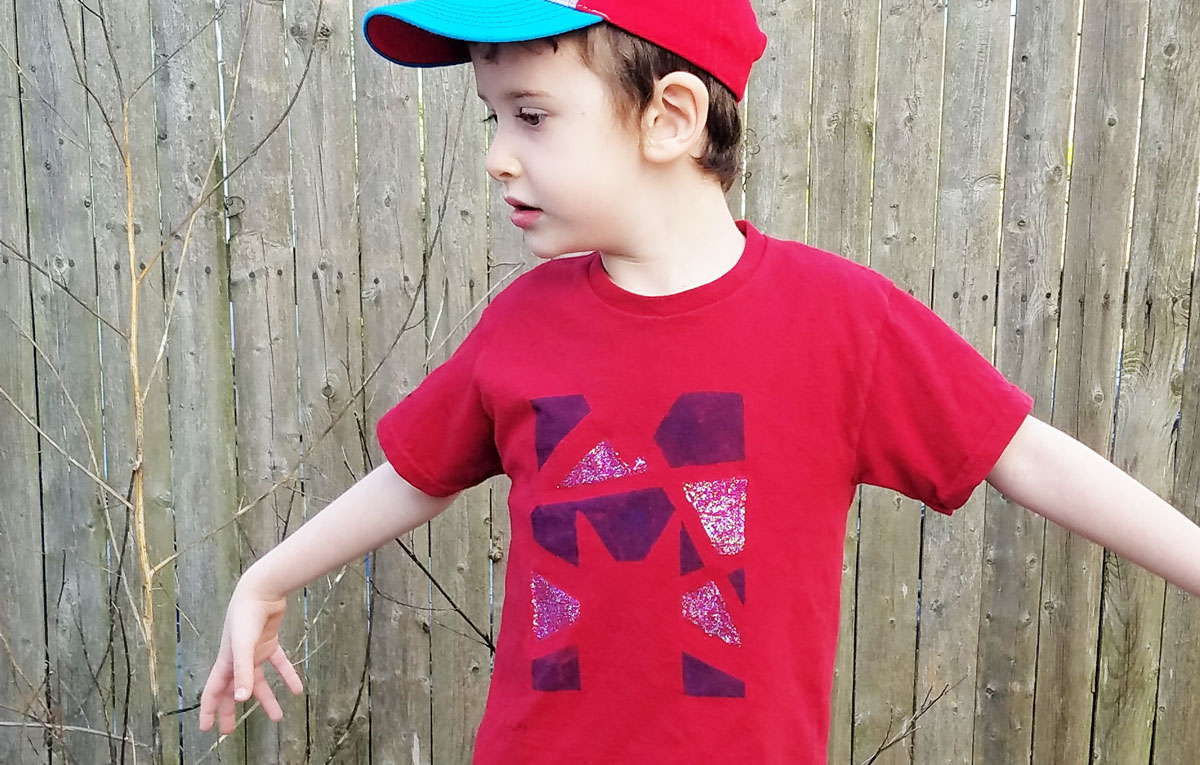 You're in luck – you get the full tutorial, with all of my lessons outlined! Below, I shared the complete process to make this DIY monogram shirt right, so that it'll last wash after wash.
I did a letter M for my preschooler as per his request so you can credit him for coming up with the idea for this shirt. I used the beautiful fabric paints that Plaid sent me as part of their ambassador program, including their new Fantasy Glitter line. M loves it and is very grateful that I took the time to repaint it. He takes pride in the things his mamma makes for him.
Plaid recommends using a flat soft bristle brush and applying in multiple thin layers until you are satisfied with the glitter coverage. Lay it down instead of using brush strokes and don't overwork it.

To contrast the glitter, I also used the Fabric Creations Soft Fabric Ink that Plaid sent me. It totally becomes a part of the shirt and does NOT feel like a painted surface when finished. I know M would find something painted scratchy and wouldn't like it, so this was important to me! The bits of glitter don't bother him, and hey, it's glitter, so it's worth it!!
What you need to make a DIY monogram shirt:
Make your own DIY monogram shirt:
Watch the video below if you prefer to learn that way, or scroll down for the step-by-step tutorial!


1. Prewash and dry your t-shirt. Don't use dryer sheets or fabric softeners, and if you iron it before using it, don't use starch. Insert a piece of cardboard to separate the front and the back of your shirt.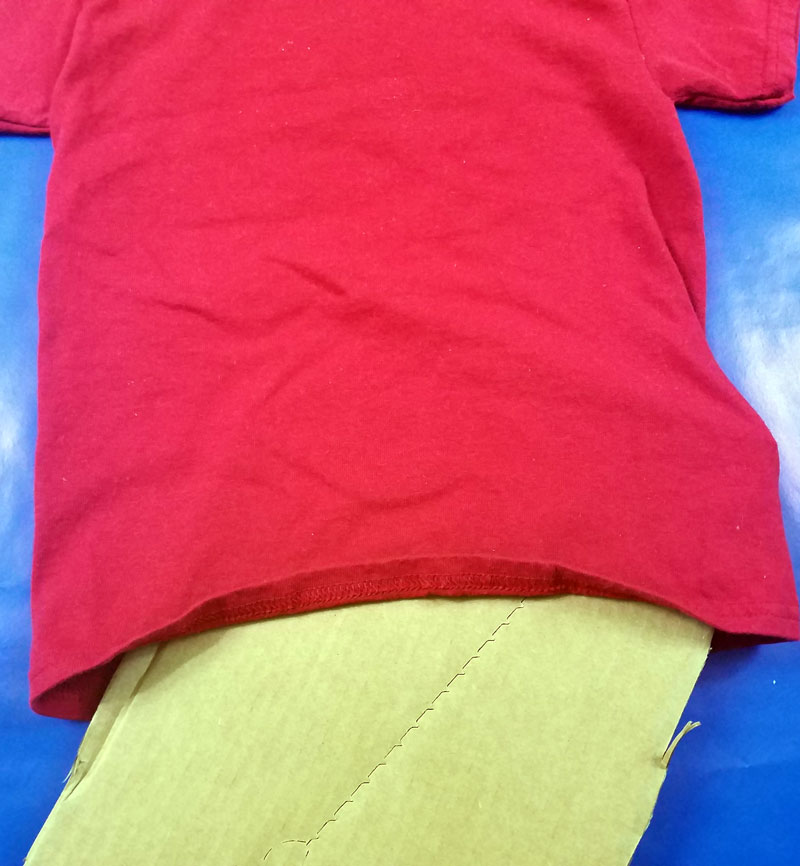 2. Lay it out flat, and smooth the wrinkles. Outline your letter using Washi tape. Make it fat – your paint will only be going on the inside of the letter, and will be visually "skinnier" than the letter you create.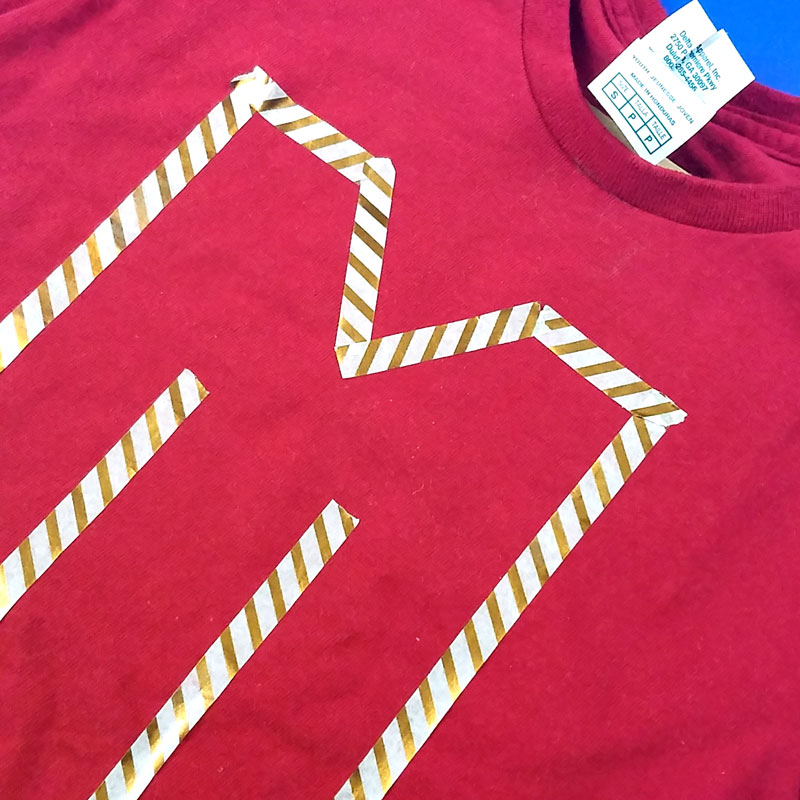 If you need a template to help you, just choose your favorite font and print one large letter on a sheet of paper. Cut it out to use it as a template.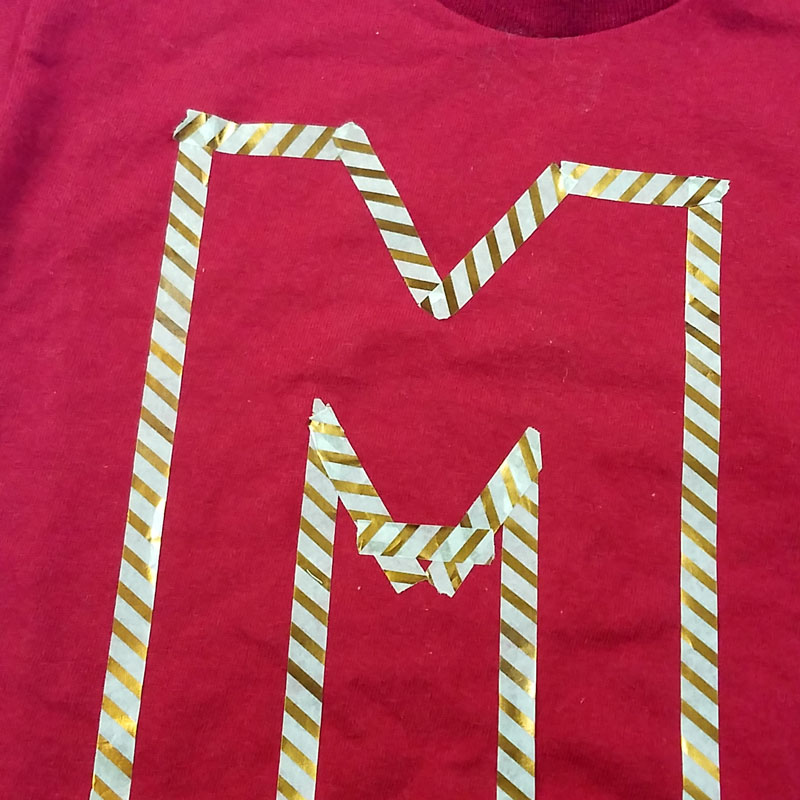 3. If you'd like a geometric pattern like I did, add a few pieces of tape criss-crossing your letter. Don't do too much – or your letter won't be identifiable.
4. Make sure your tape is pressed down well and forming a strong seal. Start dabbing on paint using a foam brush.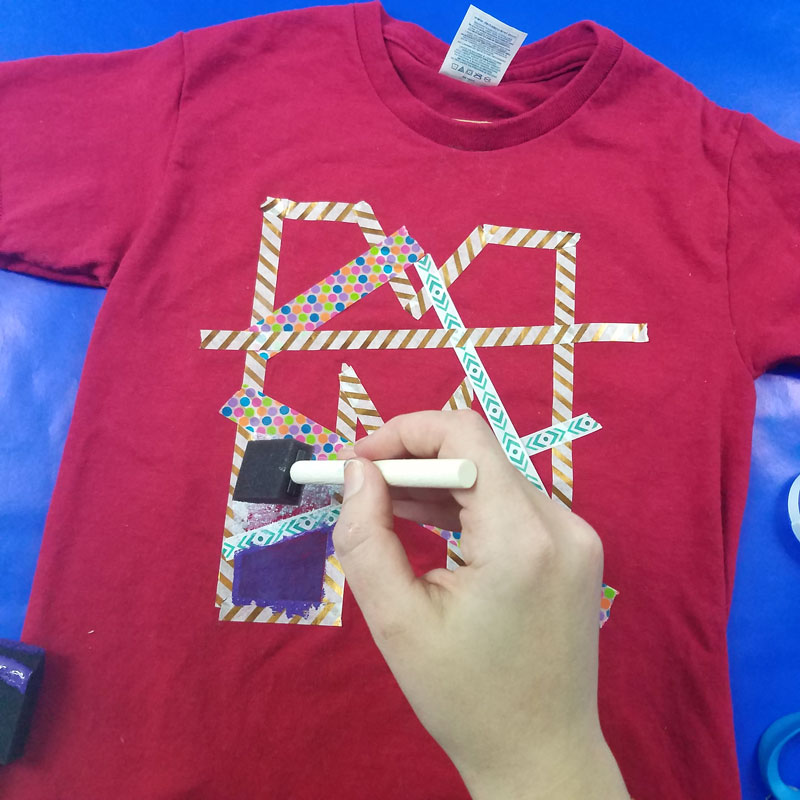 Tip: if you're working with two textures like I did, make sure that no 2 sections are the same by connecting the colors at the corners.
5. Allow it to dry for 24 hours before pulling off your tape. Pull them off gently from the corners.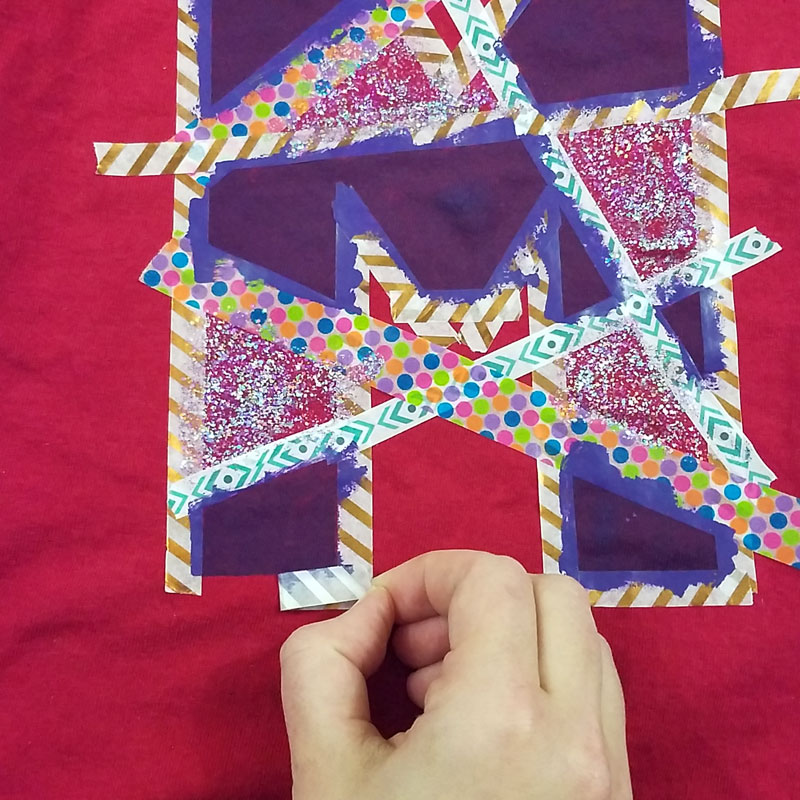 6. When you're done you're going to want to heat-set the letter before washing it! Method 1: Do this using an iron WITHOUT steam and pressing cloth for 15 seconds at a time, flip inside out, and heat set on the reverse as well. Method 2: throw into the dryer on the highest heat your fabric allows for half an hour.
Wait at least 72 hours before washing it. It's recommended to hand wash and air dry, but I don't have time for that so I throw it into the delicate cycle.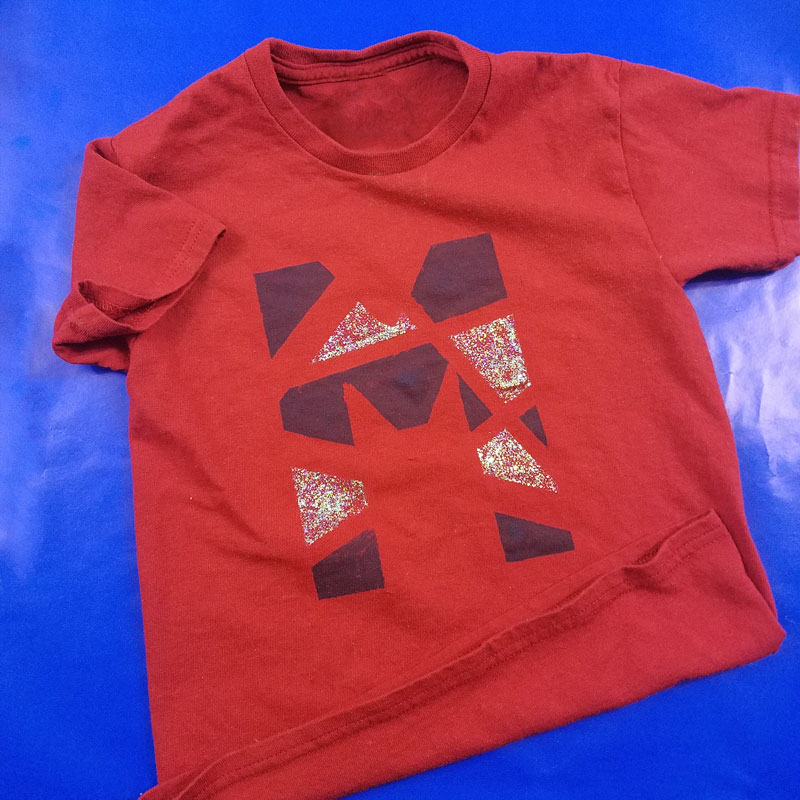 Who will you be making this DIY monogram shirt for? Comment below!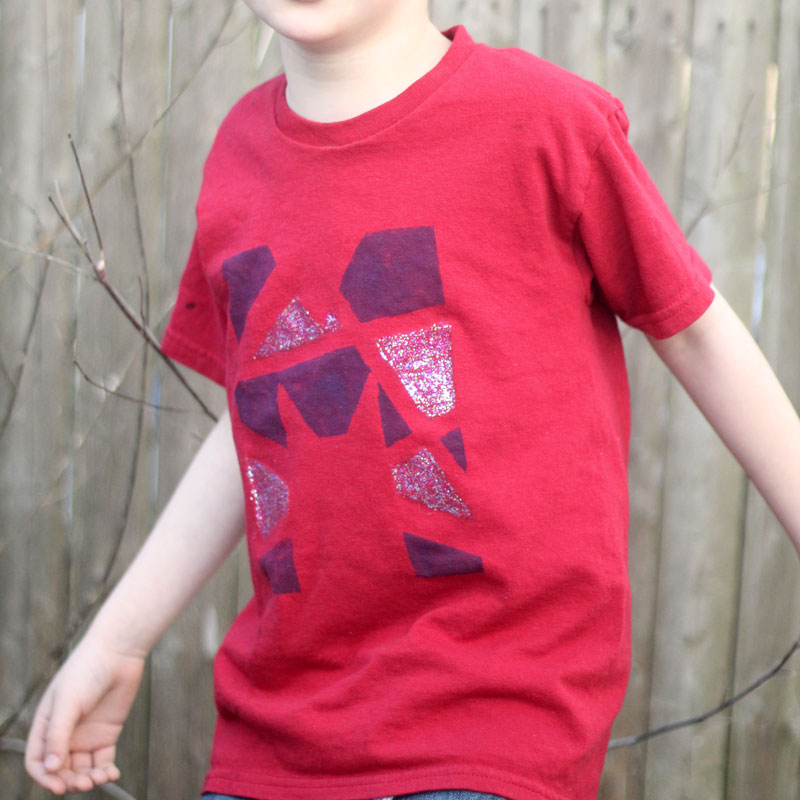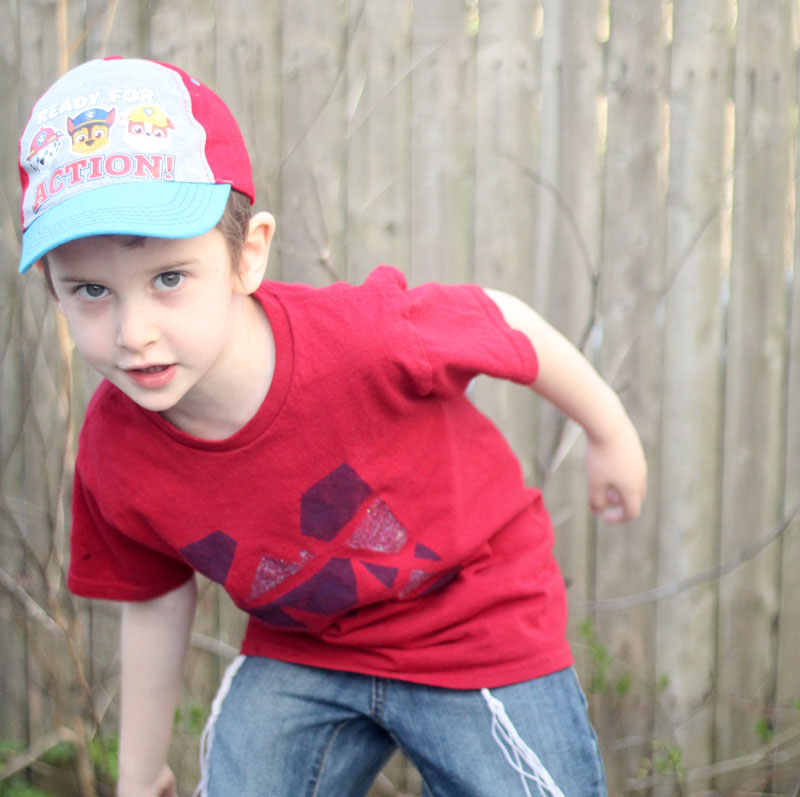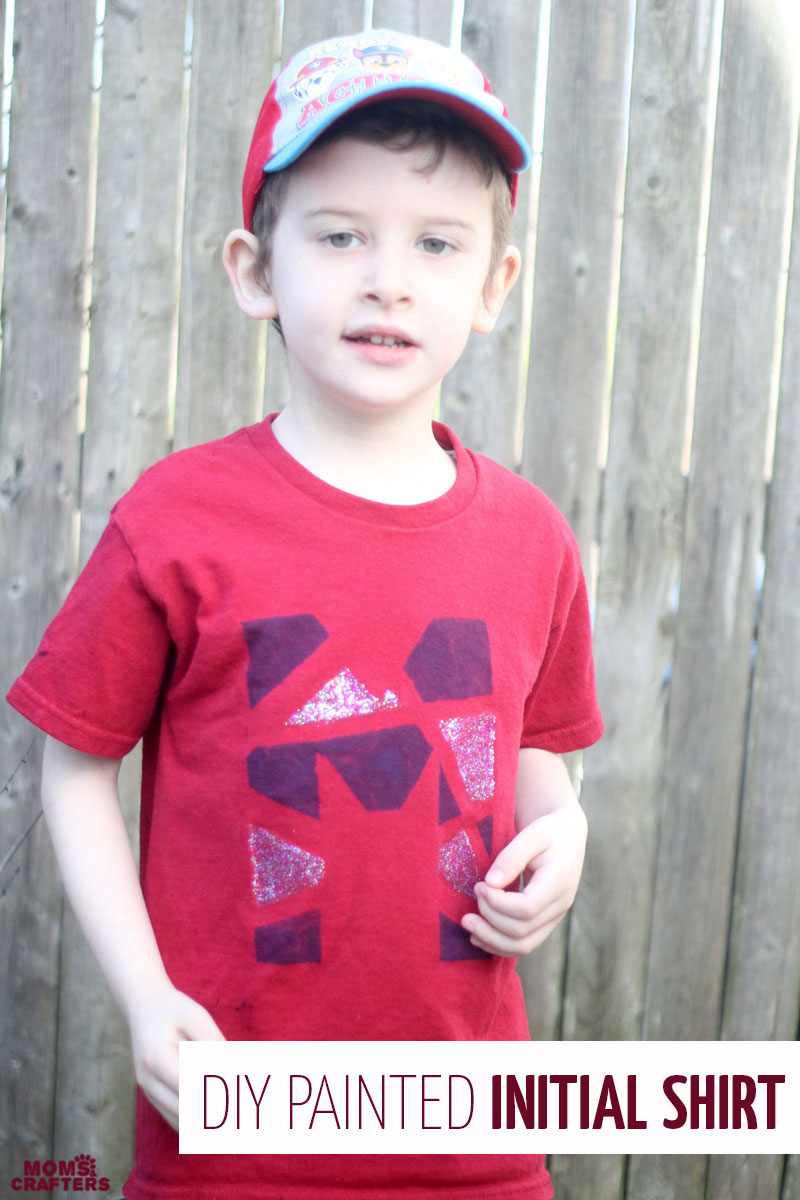 If you love sprucing up old shirts, check out the cool ideas below!