How to revive dried up mascara: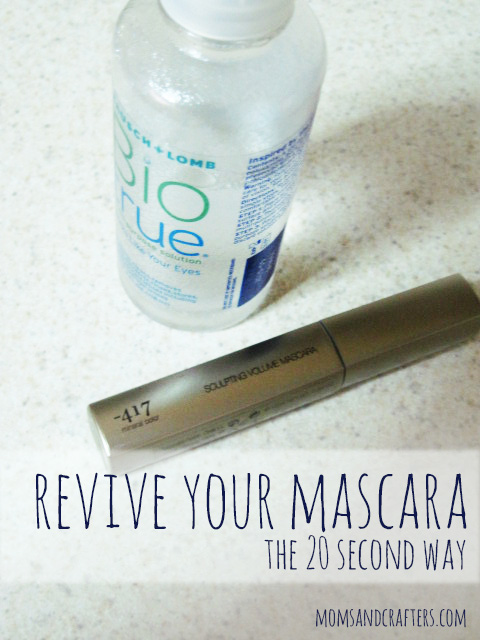 Mascara and I have had a love-hate relationship over the past few years. I struggle to wear contact lenses, and my eyes have become very dry. I stopped wearing mascara for a while to help.
When you let mascara sit, it dries up pretty quickly. So when I gave up on contacts completely, and wanted to use mascara again, the one I had been using (Minus -417 sculpting volume mascara pictured) had started to dry and was full of clumps.
I searched online for solutions, and found that most recommended using items such as baby oil, hot pots of water, and eye drops to revive dried up mascara. I did not want to add something that's not officially for eyes to my mascara, with my eyes being sensitive as they are (the baby oil). I did not feel like boiling a pot of water, or dealing with any hot water messes, or doing anything that takes longer than 20 seconds.
So… I put two and two together. I took my contact lens solution, which is no longer useful for me, added a few drops at a time (the amount you'll need will depend on how much you have left and how dry it is) and my mascara is good as new!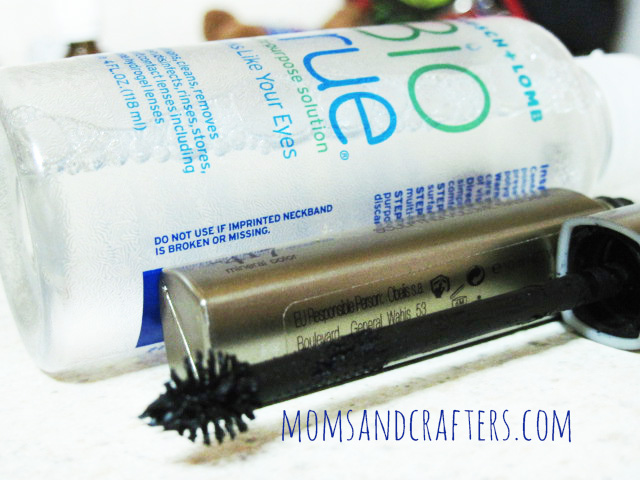 Note: DO NOT do this to mascara that is more than 2-3 months old! It contains bacteria that can infect your eyes! That is why I wanted a faster fix – I knew I'd only get a few more uses out of it.
Another tip: If you let it sit for a few minutes, you can get away with using less contact lens solution so you have more mascara. It'll penetrate deeper into the bottle giving you a richer mascara.
If you liked this, don't forget to follow me on Pinterest, where I share so many fun life tips and hacks – from my blog and lots of others! Click here to follow.