Having good headphones is often what makes the whole difference in my exercise routine. Jabra Pulse Headphones offer me everything I need to get my fitness routine in place for the new year.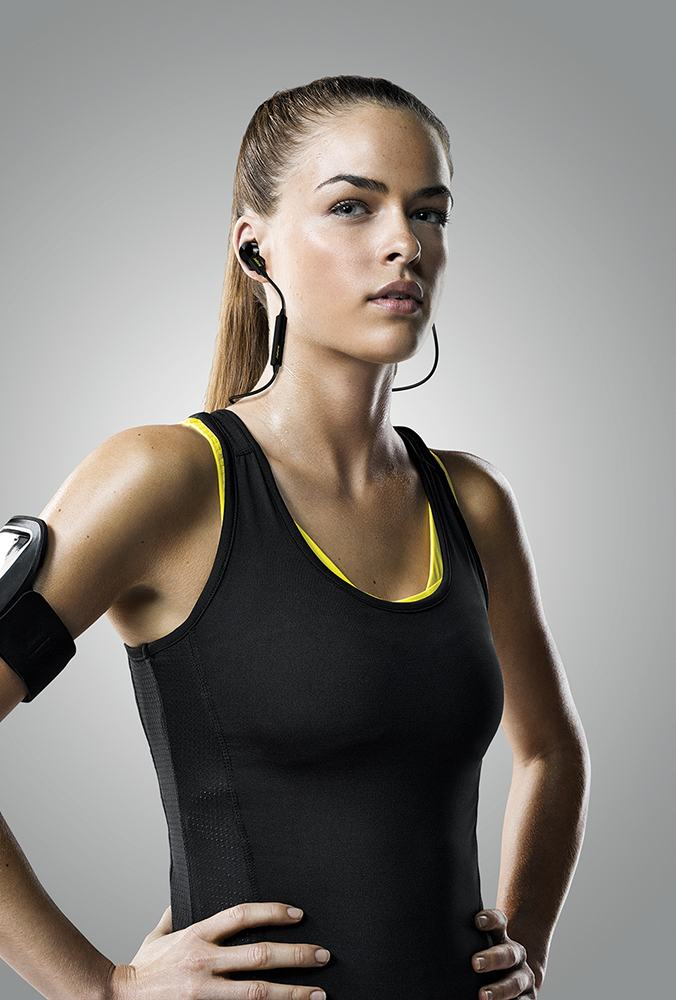 When my baby was born, like many others, I gained some weight. While eating carefully is essential for getting back into shape, it simply can't happen without exercise. As a matter of fact, daily power walks is one of my key components in losing that extra baby weight.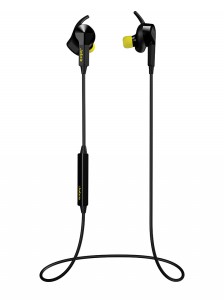 When I walk, the thing that keeps me going is music. Turning on a song with a fast rhythm helps me up my speed, and the distraction of music keeps me going for longer.
The Jabra Sport Pulse fitness headphones are wireless, making them more convenient when trying to exercise. The in-ear heart rate monitor helps you reach your fitness goals and keeps you on track. Since I have a tendency to overdo it this is so important to me! It also syncs with an iOS and Android compatible app, which helps plan workouts.
I hate having to reach for my phone while exercising, especially when I'm trying to steer a stroller as well. The Jabra Pulse headphones speak to you while exercising, allowing you to keep your hands free. The inline controls mean you can change tracks, pause, and more, without having to use the device. The wireless connectivity make it easier to navigate, especially when my hands are full as it is with my little one. Since I'm usually walking outside, the wind-noise reduction is a great feature too!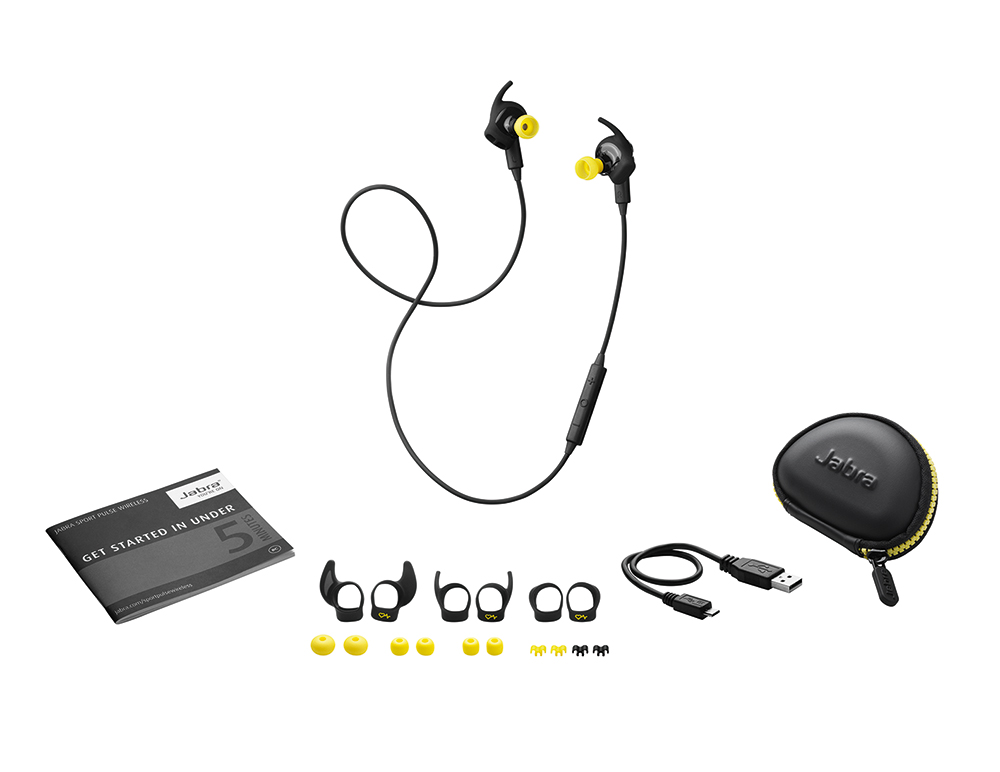 Take training to the next level and get the ultimate wireless workout with Jabra Sport Pulse Wireless, new earbuds. Jabra Sport Pulse Wireless is an all-in-one training solution that combines an in-ear biometric heart rate monitor, immersive Dolby® Digital sound and real-time voice coaching. It's US Military grade durability certifications will inspire runners, cyclists, and exercisers of all types to beat their best performance.

With a built-in intelligent app – Jabra Sport Life – exercisers will also get the most out of their Sport Pulse Wireless earbuds, helping them plan, track and evaluate each workout. It has never been so easy to test fitness levels and aerobic capacity, adjust heart rate zone levels to optimize training, and set goals based on distance, time or calories burned.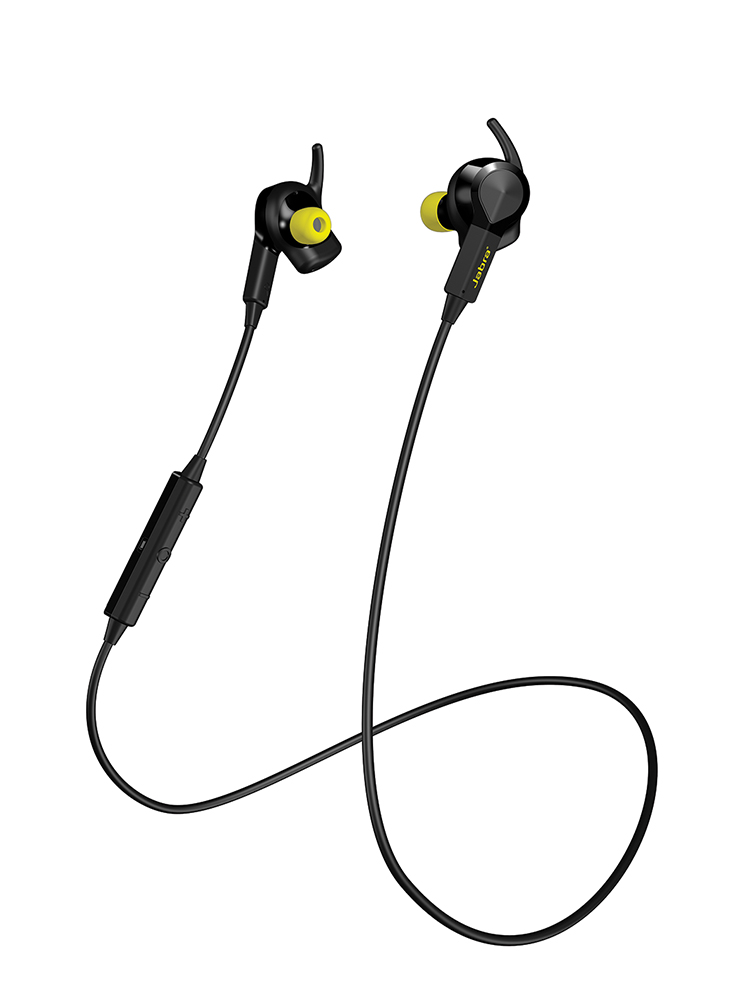 Compatible with smartphones with BT capabilities
Product: Jabra Pulse SKU 8954664
Jabra Pulse Headphones Specs & Features:
Biometric built-in In-ear heart rate monitor
Ergonomic Audio Response Science technology – for a distraction free, secure fit
Earbuds feature earwings so they fit comfortably
up to 5 hours of talk/music time or up to 240 hours on standby with a rechargeable lithium-ion battery
Personalized real-time audio coaching gives feedback on your workout.
Plan your personalized workout via the Jabra Sport Life app for iOS and Android.
Features wind-noise reduction so audio is clear no matter where you are.
Inline controls include: Volume buttons, voice mute, play/pause music and skip track.
Better sound with Dolby sound enhancement.

IP55 certified, drop, strength, dirt, temperature & humidity tested at US Military standards.

Connects to all Bluetooth ready devices.
Color: Black with green accents
Size: One size fits all
Included: 4 sets of EarGels, 3 sets of EarWings & FitClip
Dimensions: 5.6 x 7.4 x 6.5 inches, weighs approx. 3 oz.
The Jabra Pulse Headphones are on my wishlist for my spring travels! They are definitely the key to better exercise and to losing my baby weight. They are a definite must-have for fitness gurus, and moms trying to get back in shape.
Disclaimer: The reviewer has been compensated in the form of a Best Buy Gift Card and/or received the product/service at a reduced price or for free