Make these adorable Teenage Mutant Ninja Turtle snacks for your TMNT fan! It's easy, takes little time, and will wow!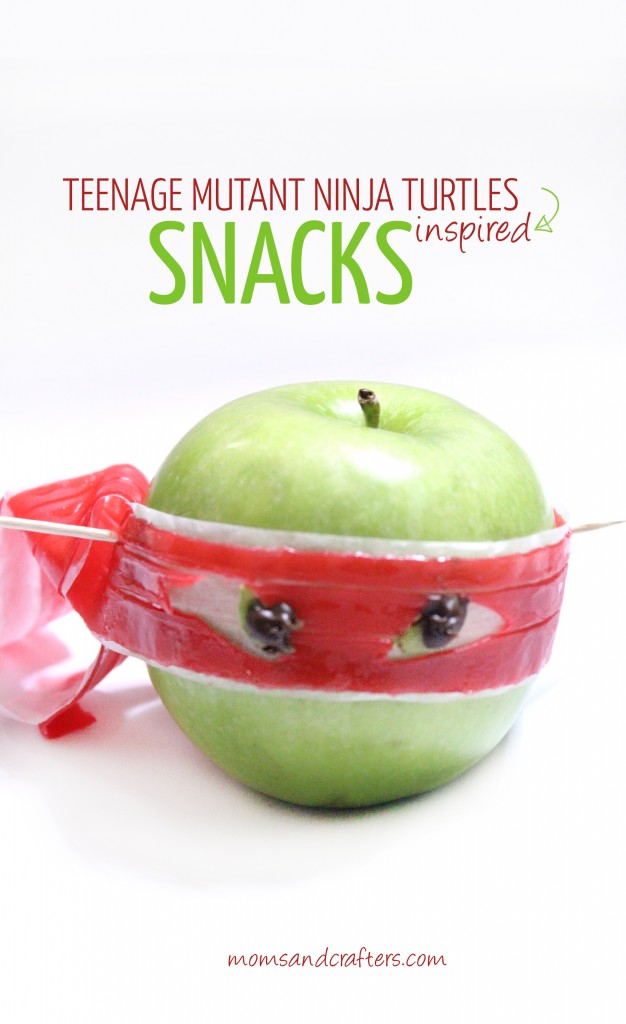 A short time back, I shared these Teenage Mutant Ninja Turtle ornaments from Your Modern Family on my Facebook page.
While it was very popular, just like me, some of my fans celebrate Hanukkah and not Christmas. A relative of mine came up with this brilliant idea to make it for a little boy we know who is a big TMNT fan and would love a Teenage Mutant Ninja Turtles inspired snack…
Of course, when we gave it to him he was delighted… He exclaimed "Raphael"! when he saw it, and ate only a few nibbles off the top of his head…
How to make Teenage Mutant Ninja Turtles Snacks:
You need:
A shiny green apple
Red Fruit by the Foot for Raphael (adapt it for the other turtles…). I used about 1/3rd, trimming it only at the end.
A couple of chocolate chips
A paring knife
A few toothpicks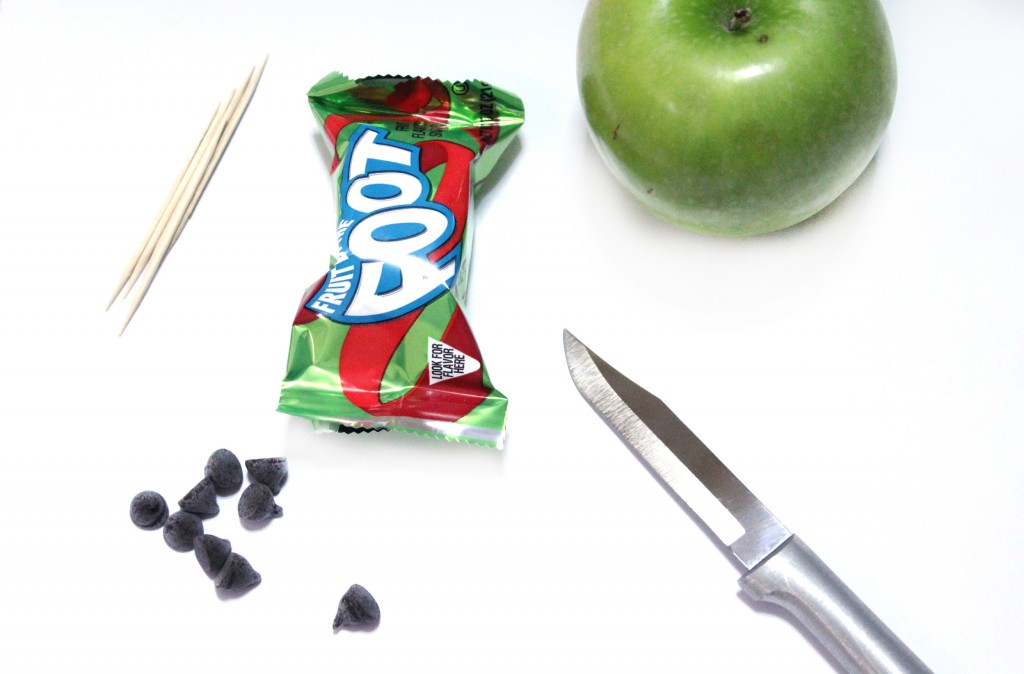 Instructions:
Cut out two eye shapes as follows using the paring knife. I kept the Fruit by the Foot on the wrapper, and cut through only the candy, leaving the paper intact.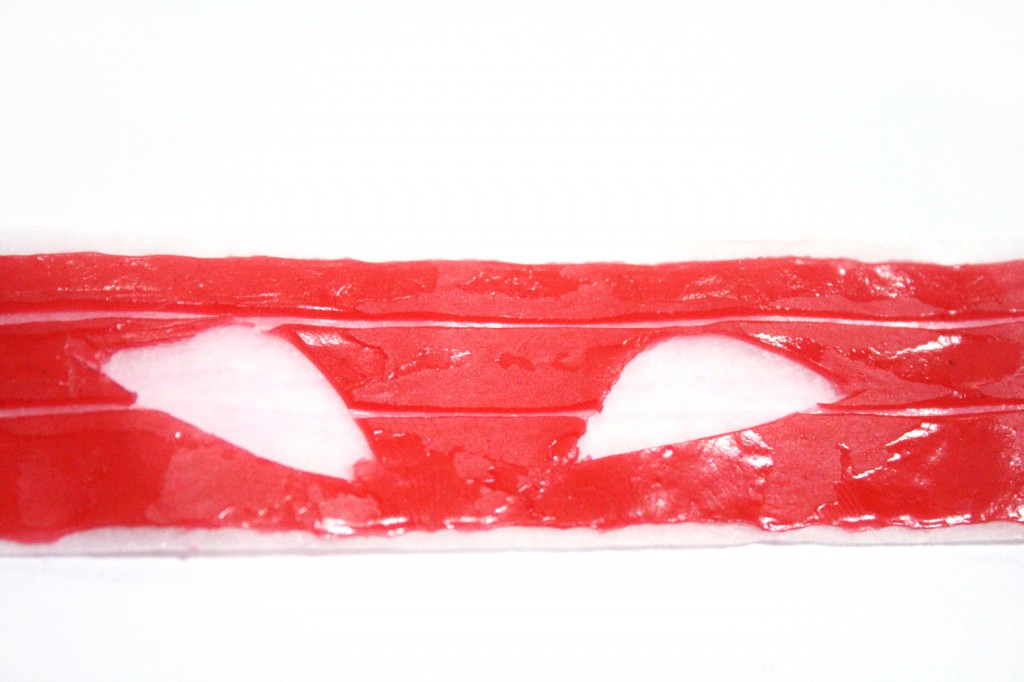 Steal some apple from an area that will be covered by the mask. Cut two half circles that fit into the eyes like this: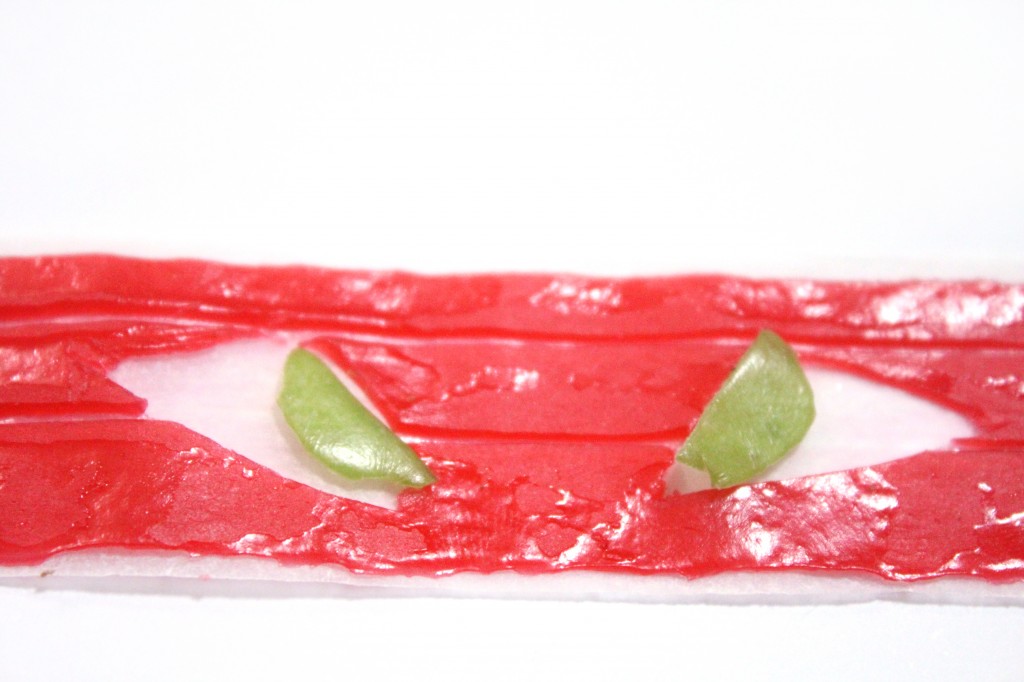 Melt two chocolate chips. I put them in the microwave for 15 seconds. I used a dab of melted chocolate to attach the eyes, and another dab on top for the pupils. I use a tooth pick to apply the chocolate. The truth is, I made the pupils too big, hiding too much of the green…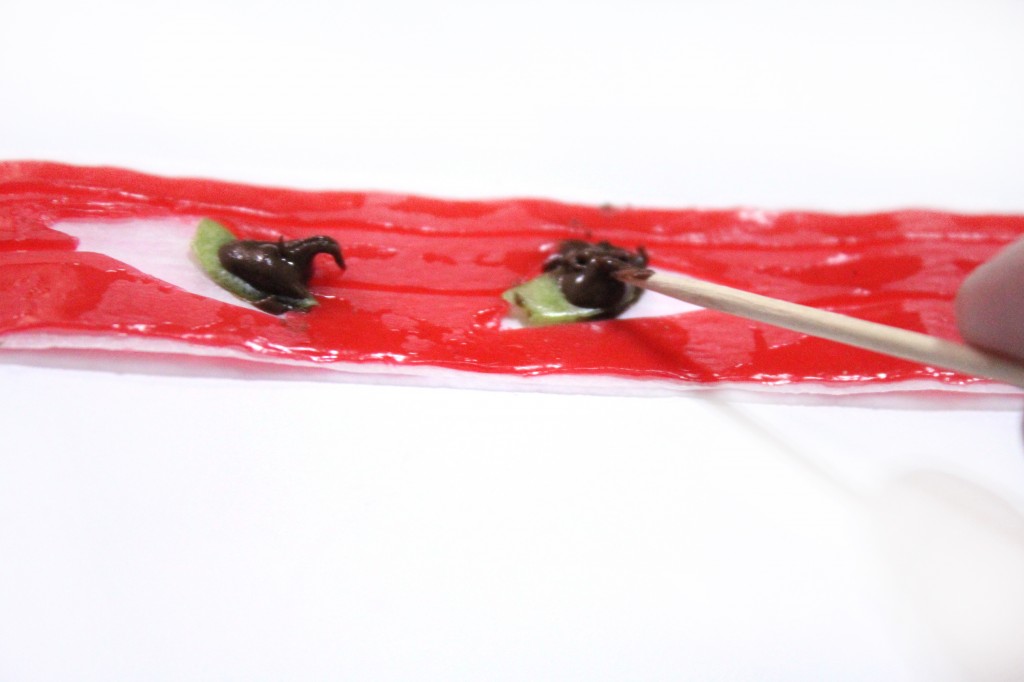 Allow your chocolate to dry by placing it in the refrigerator. When you take it out, make sure the fruit by the foot is soft again, or it will crack. You may need to wait a few minutes.
Wrap the fruit by the foot around your apple, tie it loosely, and hold it in place with toothpicks. I allowed my toothpicks to stick out a lot so that the cousin for whom I made it would not accidentally bite into it.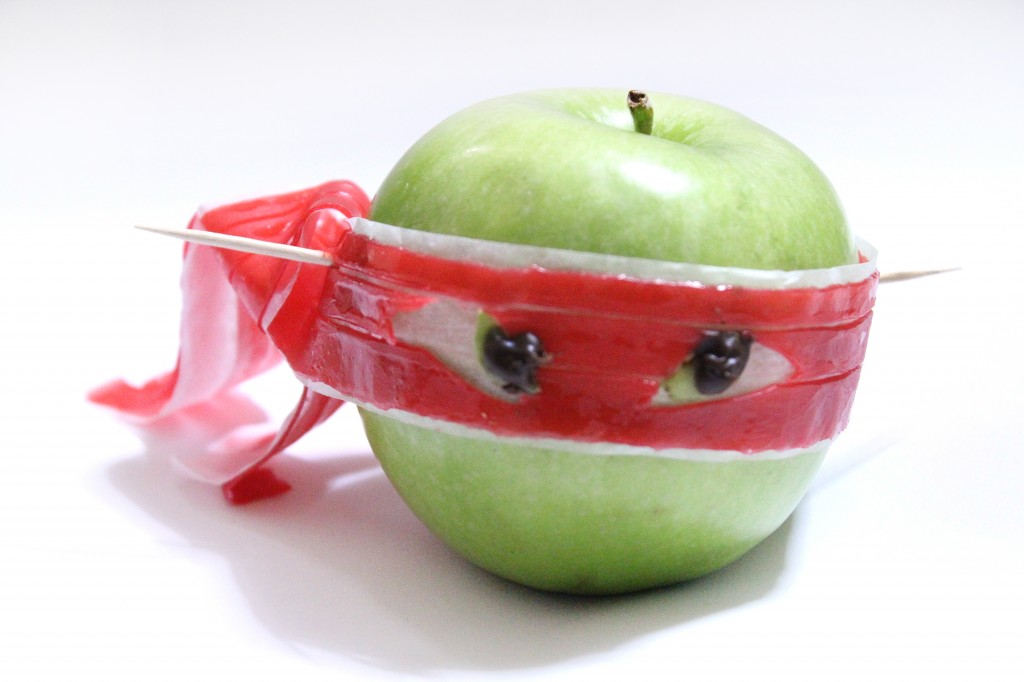 Enjoy! This is a great way to make an apple exciting to eat, though I admit there's a bit of junk on the way…
If you liked this, you might like: