This is a sponsored post written by me on behalf of Seattle's Best Coffee. All opinions are 100% mine.
One minute I'm telling M, "Y'know, that superhero doesn't REALLY exist." And the next I'm playing supermom. Ironic, isn't it? But when it comes to things like lunch box notes to make our little ones feel really special, we're just not willing to compromise.

So, here's the game plan:
Spend the first day crafting the best day ever, going through the Seattle's Best Coffee® Best Day List.
Make it in a way that can be recycled throughout the year.
Upgrade my cup to Seattle's Best Coffee® to get much better taste for only a little more. Use the $1 off coupon.
Drink hot coffee, while sending my son off with a special note tucked into his knapsack.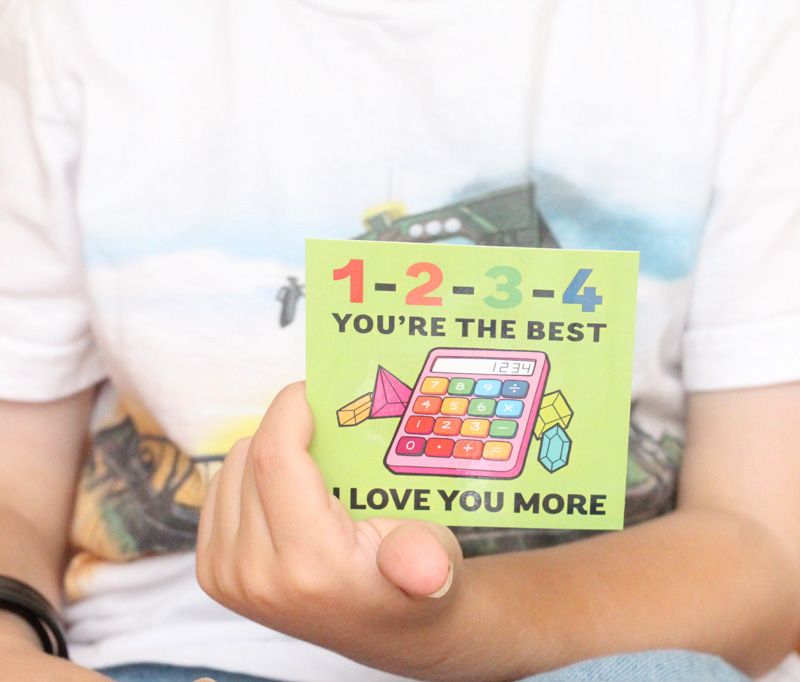 Seattle's Best Coffee® knows that moms need that little extra help to make the first day of school the best day every for kids AND for moms.
So while my son gets this with his lunch: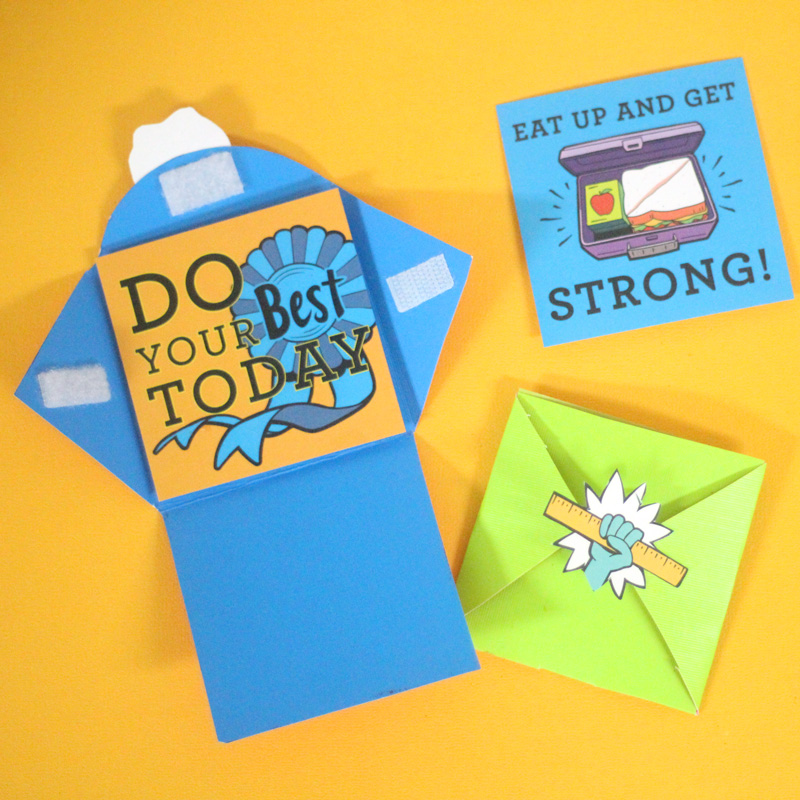 I get this with my breakfast: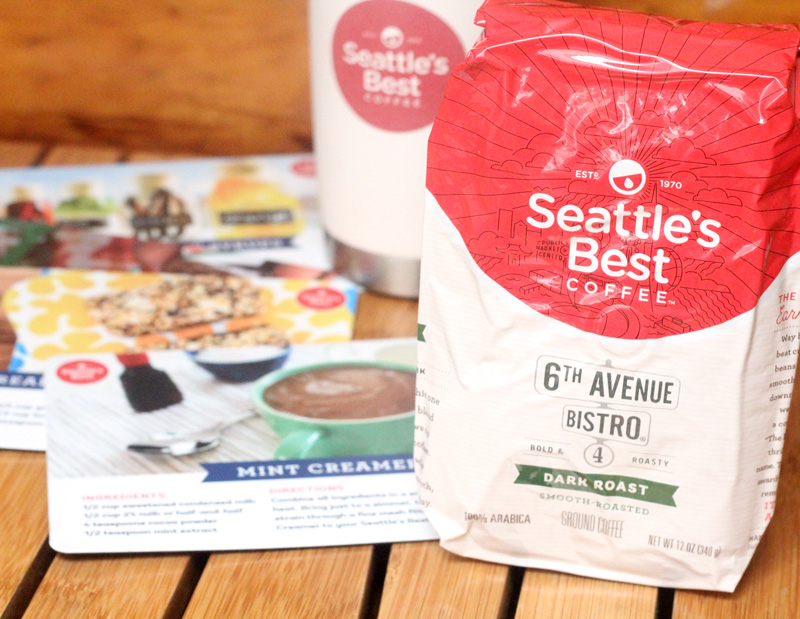 To help make the first day amazing, Seattle's Best Coffee® has created the Best Day List – including a set of printables to download for your child and you – plus a coupon so that you can save on your cup of coffee!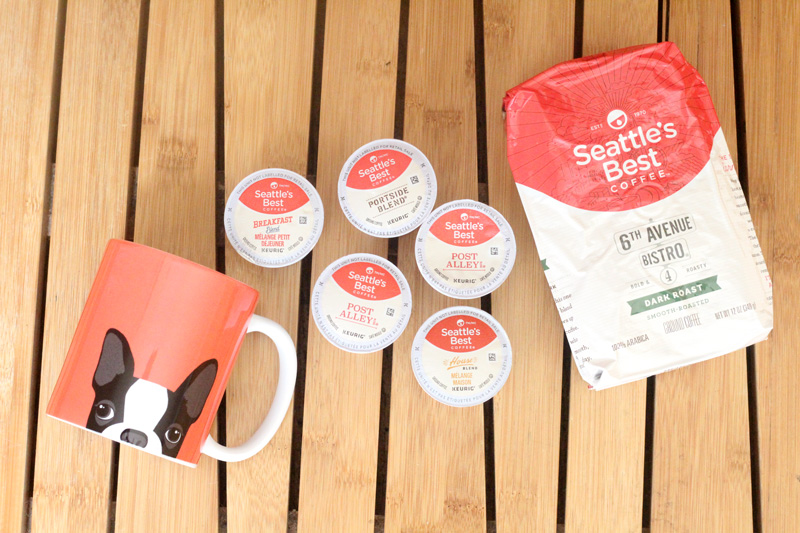 You'll get yummy time-saving recipes for mom, photo props for an epic first day photoshoot, and even a cute craft that you can gift your child's teacher!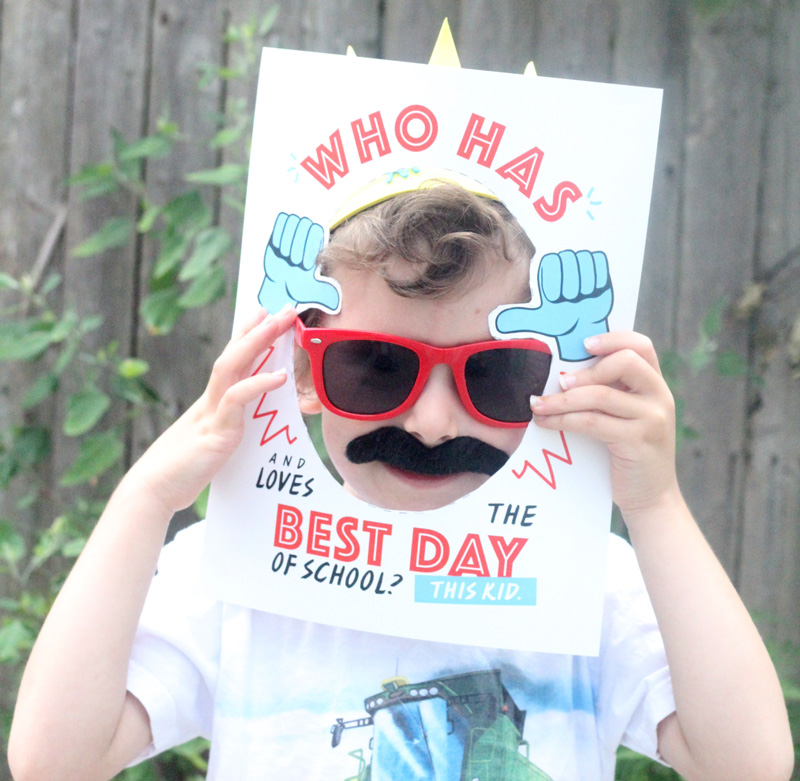 The lunch box notes that I used for this craft are included, as well as the questionnaire below. Because even if my child starts the day answering "I don't know" to every question (true story), by the time the day is over I know he won't stop talking…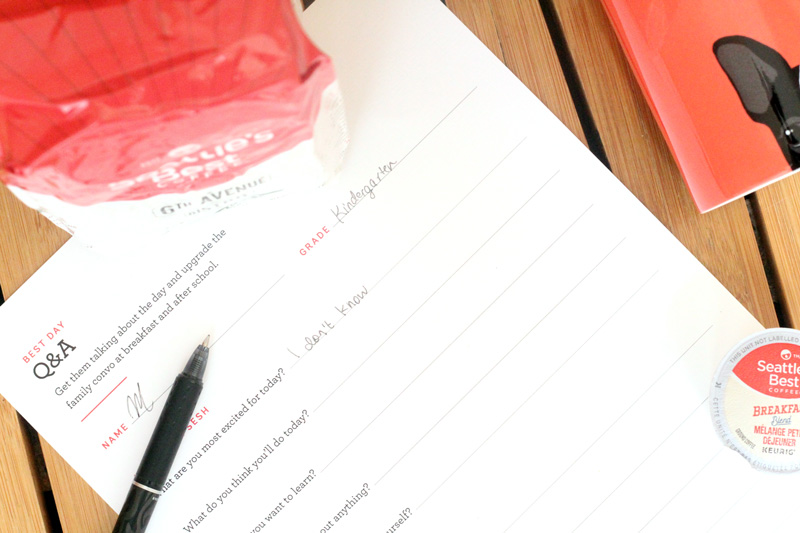 The lunch box note envelopes I created are a simple "mix 'n match" system. They take minutes to put together and use hook and loop closures to attach your notes.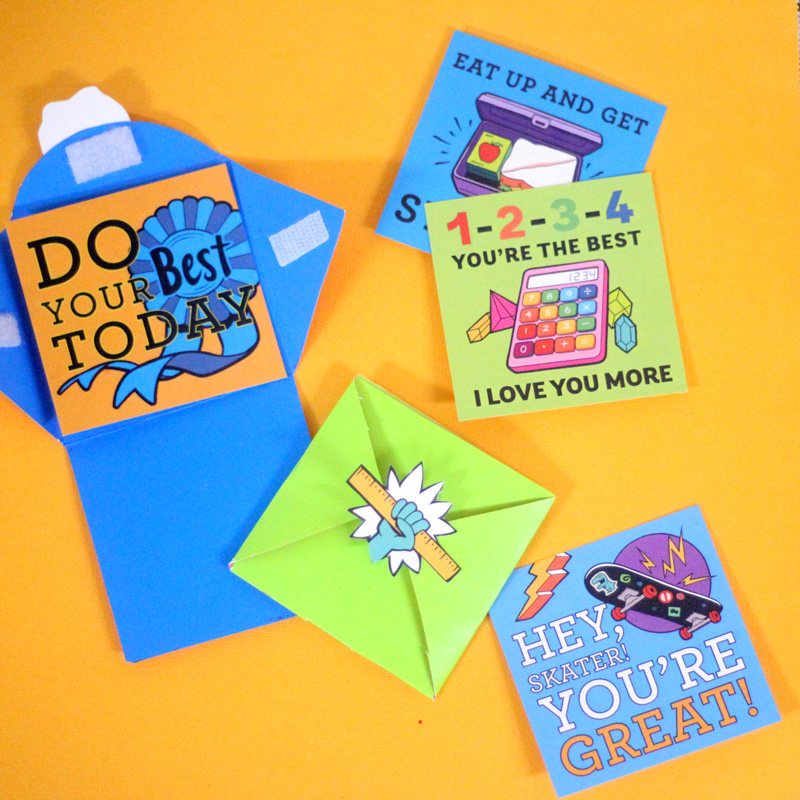 I cut out some of the graphics from the free printable notes from Seattle's Best Coffee® to decorate it with. That's the cool thing about a printable – you can have as many as you want handy!
I also made a "pop-up" version. When you open the green outside/pink inside card, the note stands up!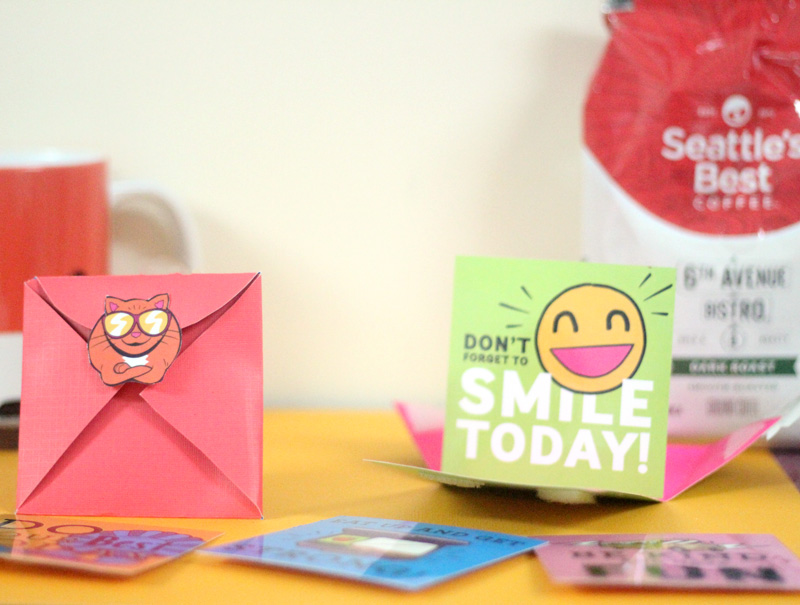 With the help of Seattle's Best Coffee® – their smooth taste and new look, plus their cool printables and resources, you can prep for the best day and the best year ever!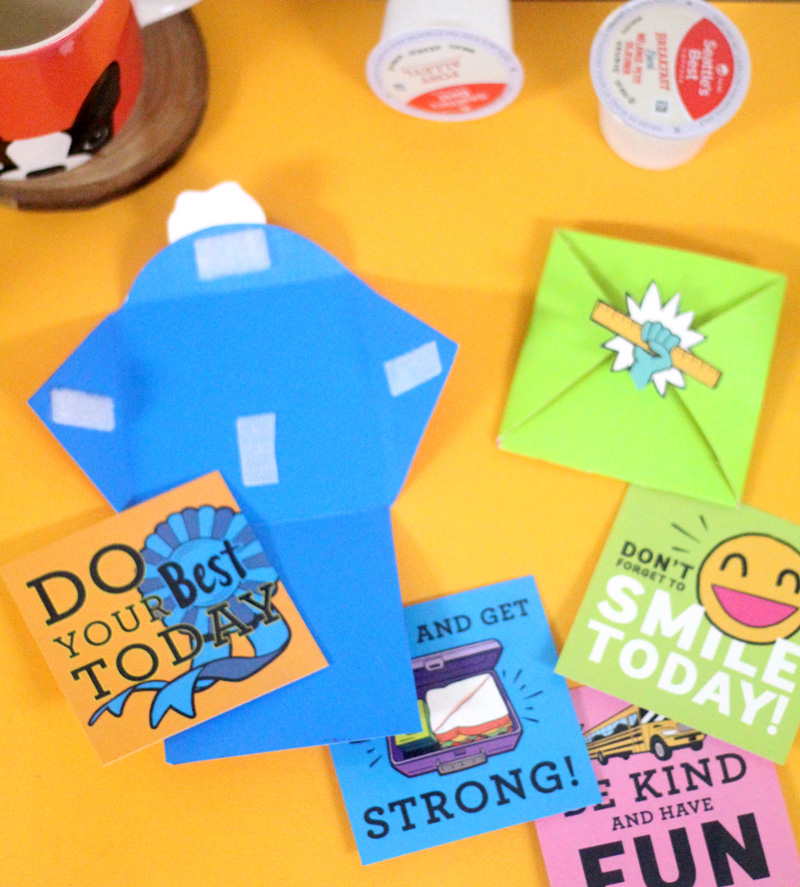 And you can finally drink your coffee hot, because your needs are important too!
To make these lunch box note envelopes, I used two-sided card stock. I recommend laminating the notes if you plan to use them again (you can do this using clear shelving paper – which you may be using to cover books anyway – or even packing tape!) For more durability, print them on card stock.
How to make lazy mom lunch box notes that can be added to the lunch in minutes – and then reused!
1. Measure and trace around your lunch box notes plus a centimeter. Add a line for a slit around where the note ends.
2. Add two triangles to the sides. Don't worry if it's not perfect.
Cut it out.
3. Trace your lunch box note again. Add a tab to the bottom, the same width as the slit above.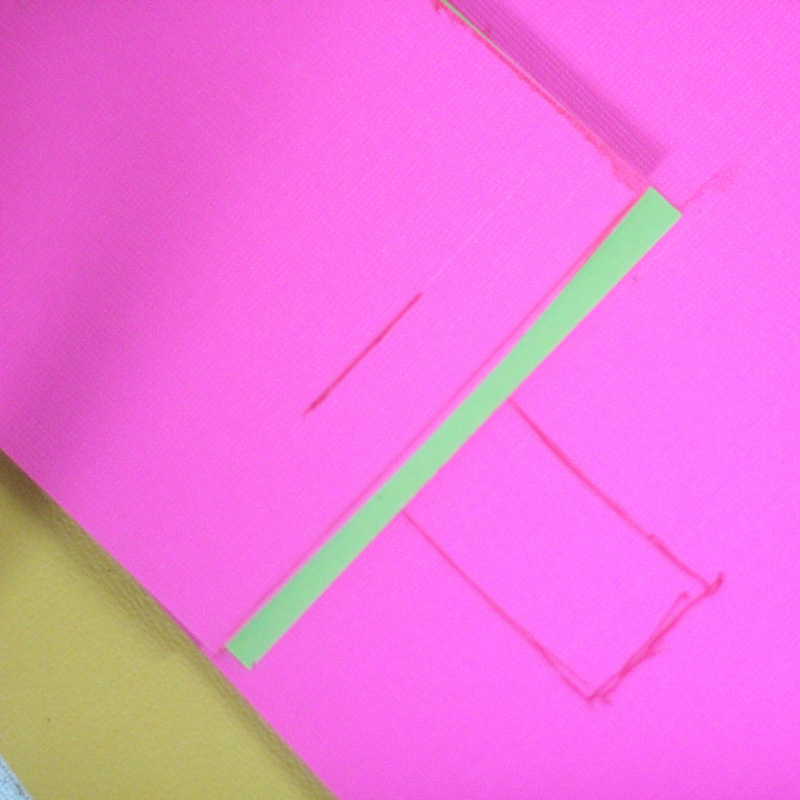 4. Cut it out. Your two parts should look roughly like this: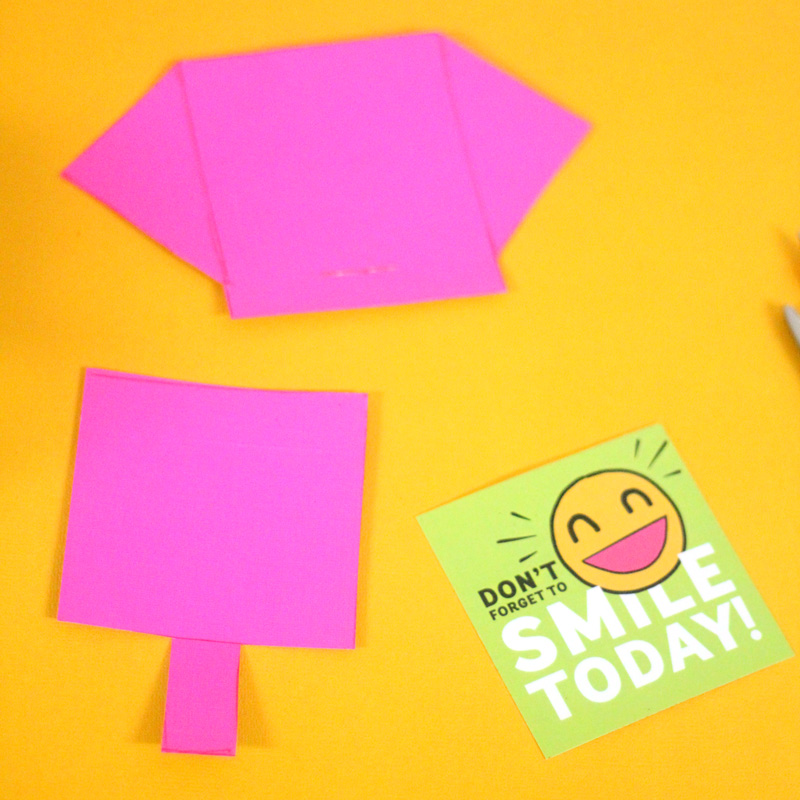 5. Fold in the tab on your second piece of card stock and fold in the triangles and the extra centimeter overhang on your first.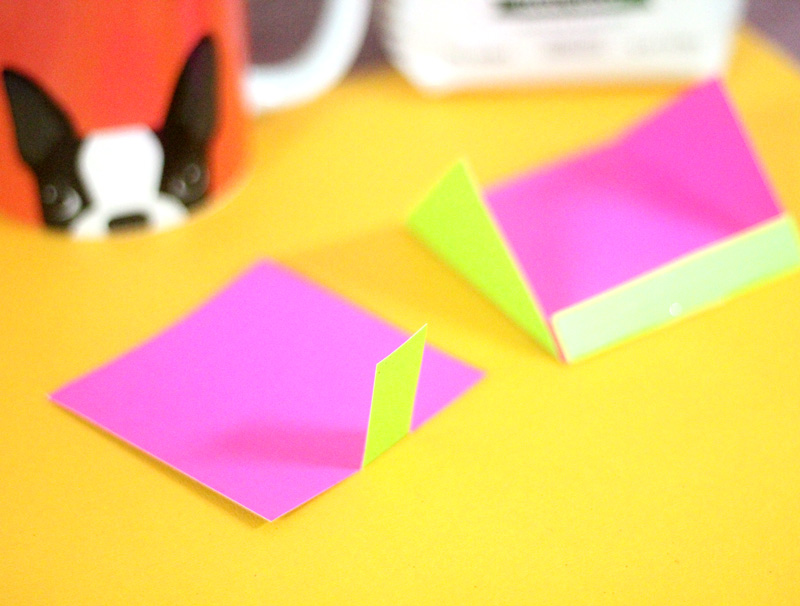 6. Insert the tab into the slit.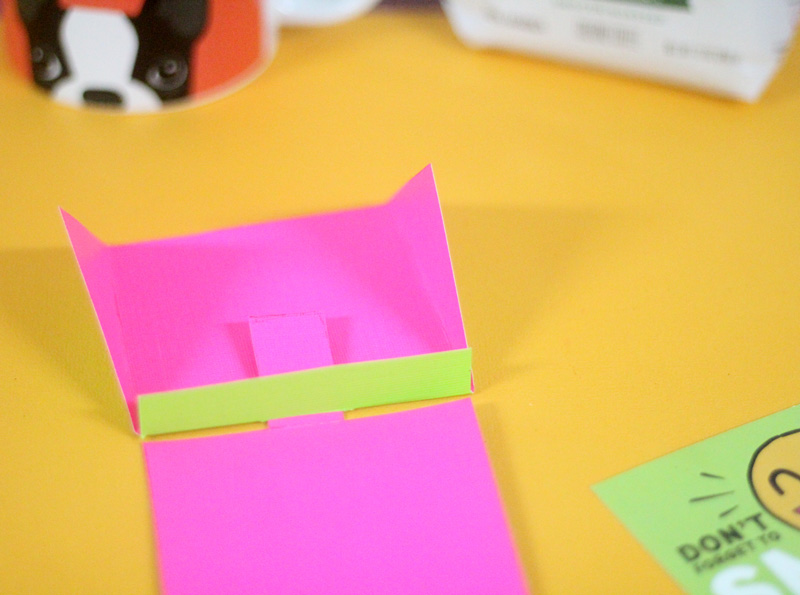 7. Glue your centimeter overhang to the second piece of card stock – the one with the tab. Don't glue down the tab.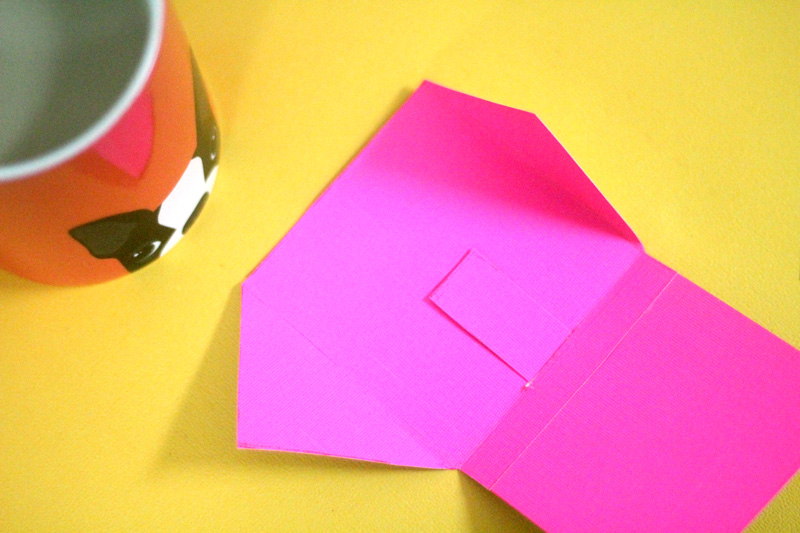 8. Add a pair hook and loop closures to each of the two triangles on the sides.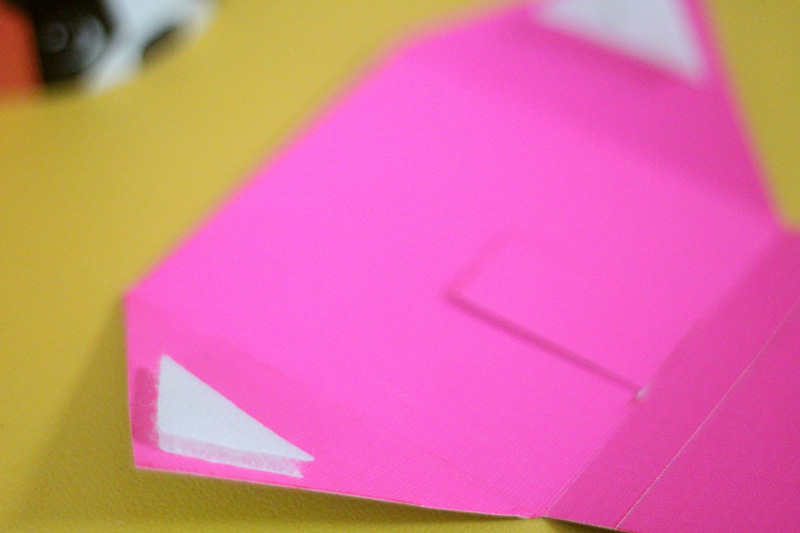 9. Fold up the bottom of your envelope and fold in the sides to measure the placement of the second half and attach.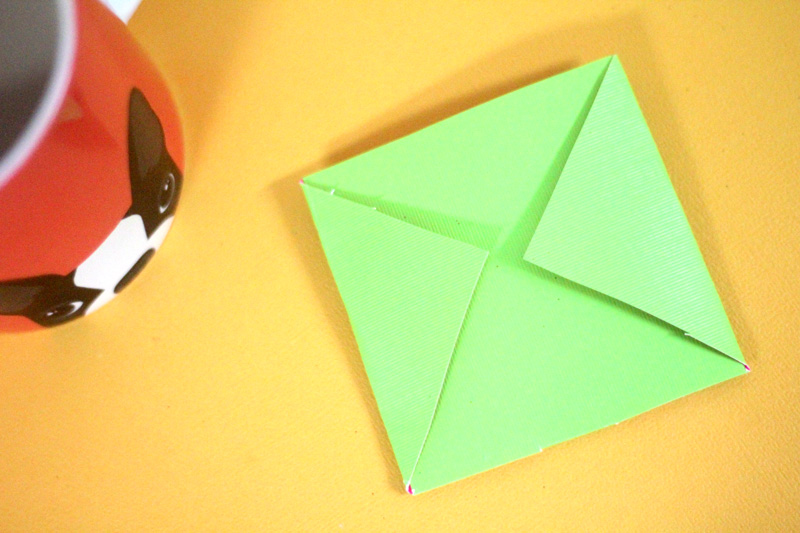 10. To hide my imperfect triangle (I told you this was a lazy craft!) I cut out this adorable image from the lunch box notes I printed from Seattle's Best Coffee®.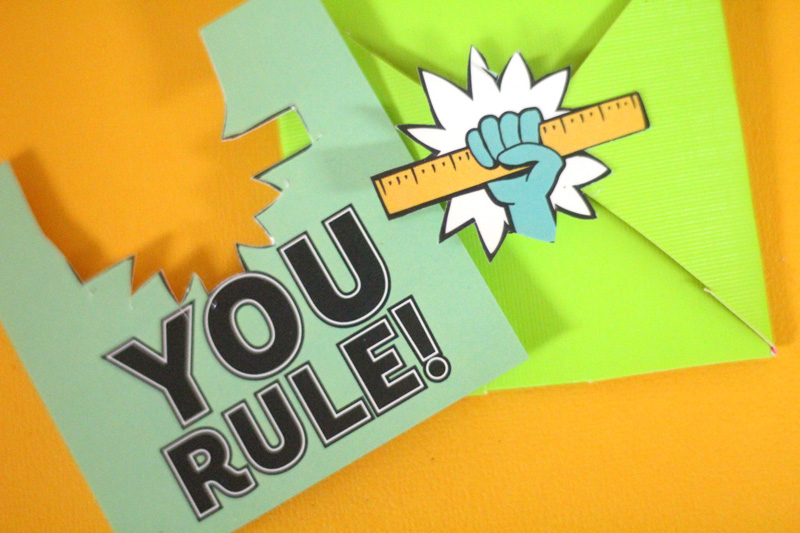 11. Add a hook and loop closure to the tab inside the envelope. The second half gets placed on the lunch box notes – all of them, so that you can switch them out! Make sure you are placing the second half of the hook and loop in the same spot on every note, and that you're placing the right half so that it connects to the one on the tab.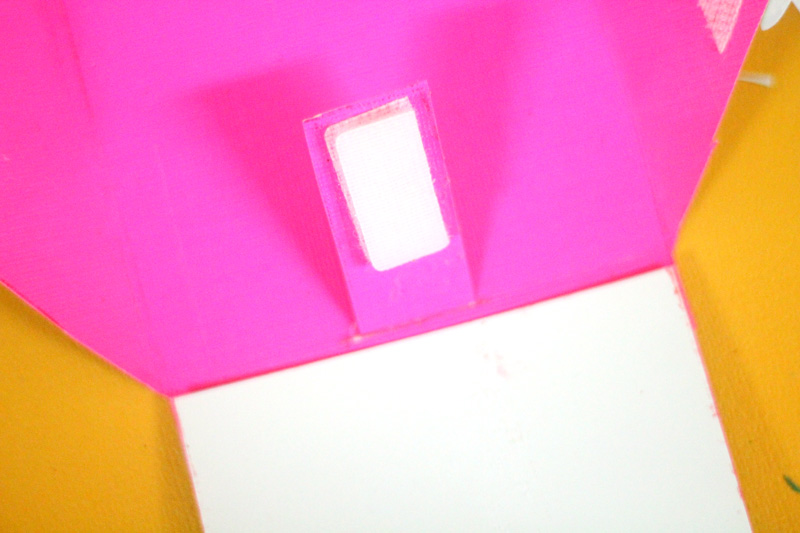 Want an even lazier version? Here ya go!
1. Measure your lunch box note and outline. Move it up and measure it again, creating another outline right on top of the original. Add triangles to the sides. Measure a round-edged flap on top (I traced my coffee mug, since that was the closest round edge…)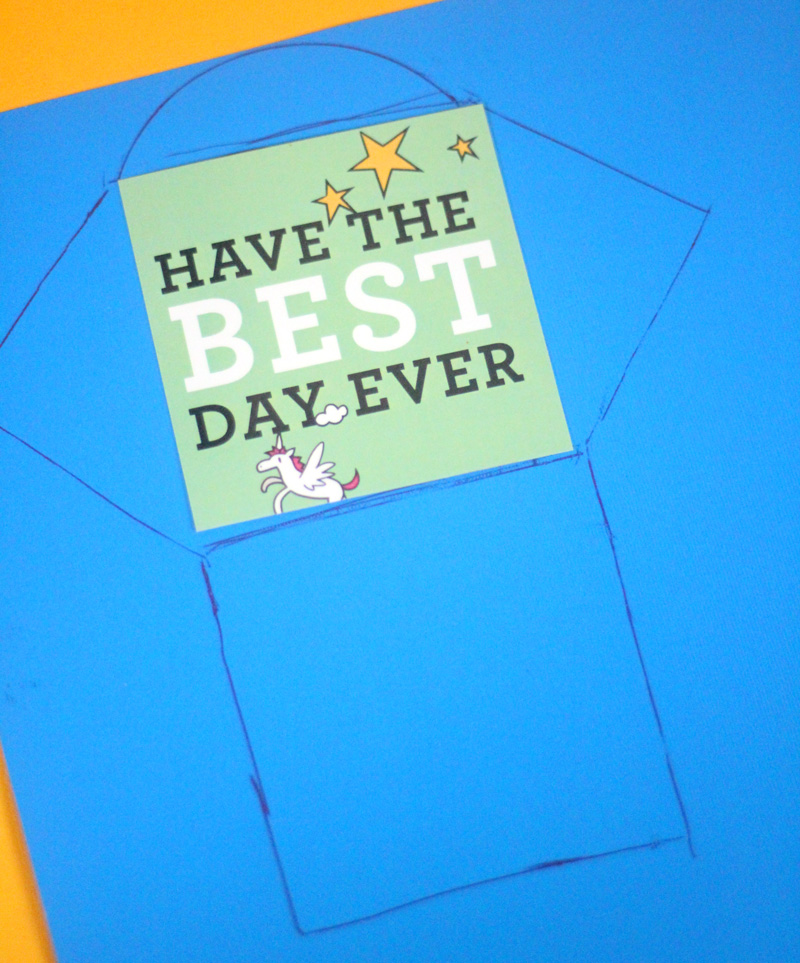 2. Cut it out and place a hook and loop closure on the inside panel where you will add your note. Place a corresponding hook and loop on the back of your notes.
3. Add hook and loop closures to the three tabs and to the corresponding parts of that bottom section – the part that folds up.
Your mix 'n match lazy mom lunch box notes are ready to grab and go!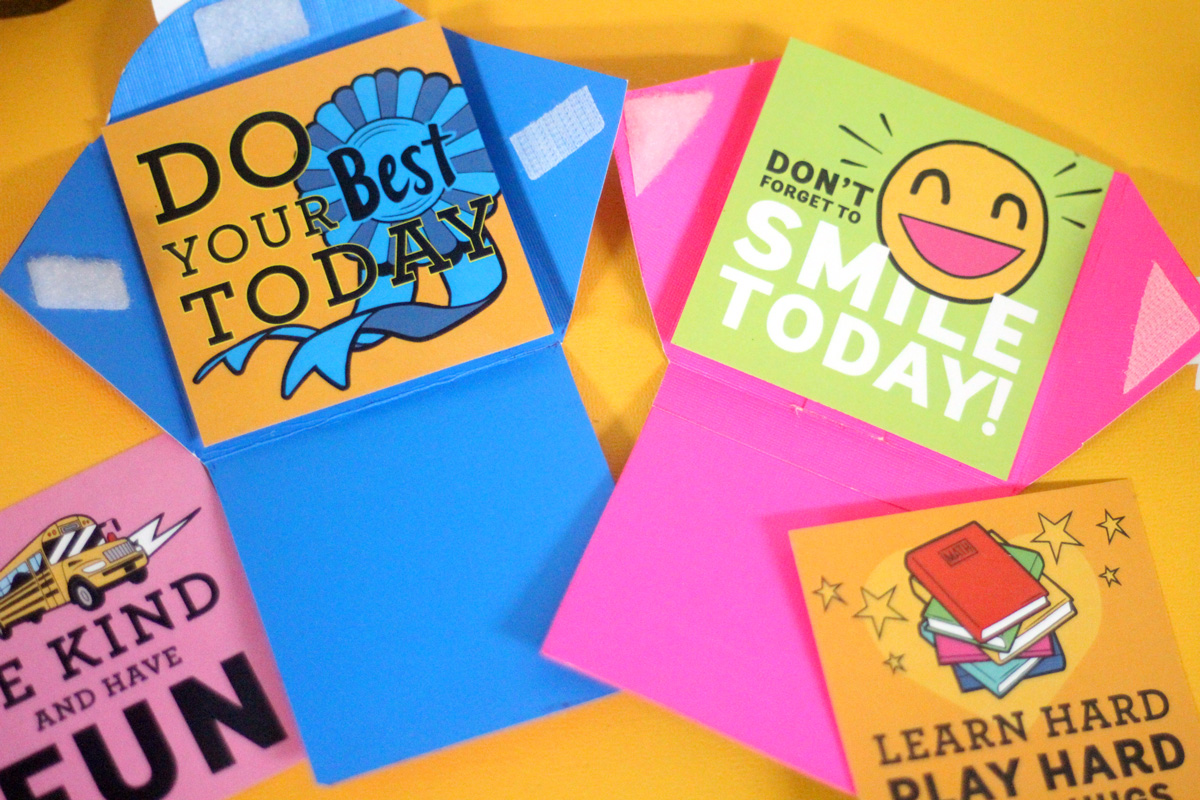 How do you plan to turn the first day of school into the best day ever? Click here to download your printables and to upgrade your cup!