I am so excited to finally introduce to you a new book that I have co-authored: Learn with Play!

This book has everything you need to entertain young children (from baby through kindergarten), including learning activities, space organization, sensory exploration, and more! It is a collaborative effort by the Kid Blogger Network, featuring some of the most popular kid bloggers.
The cool thing is, that it has been put together by over 90 authors. That means that you'll see a massive variety of style that you won't find elsewhere. This includes crafts that use inexpensive supplies you have, ideas for sensory play, creative play spaces, hands-on learning activities, and more. Plus, many of the authors are experienced educators who know what your child needs! The rest are talented moms who bring you the best of their creativity.
Want to learn a little more about what you'll find? Just watch the video below!

Ready to start to learn with play?
The book is available in a few different formats (note: these links are my affiliate links):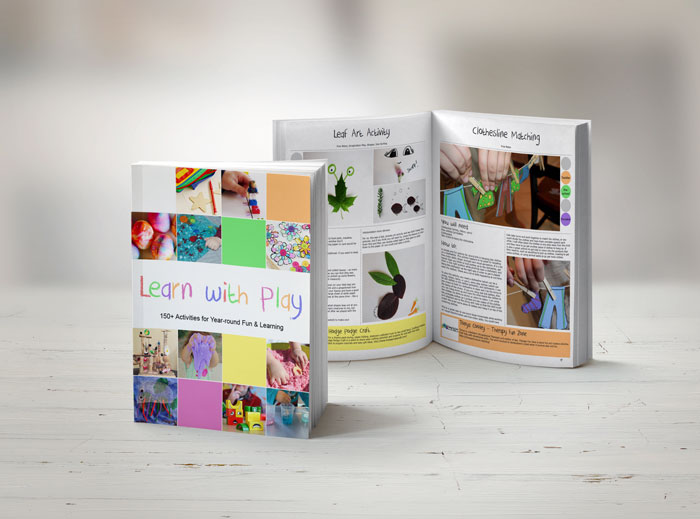 Plus, in honor of the launch, you get $5 off from July 7-14. So what are you waiting for? Purchase the book today!