Celebrate the festival of lights (Hanukkah) with DIY Menorahs for the whole family!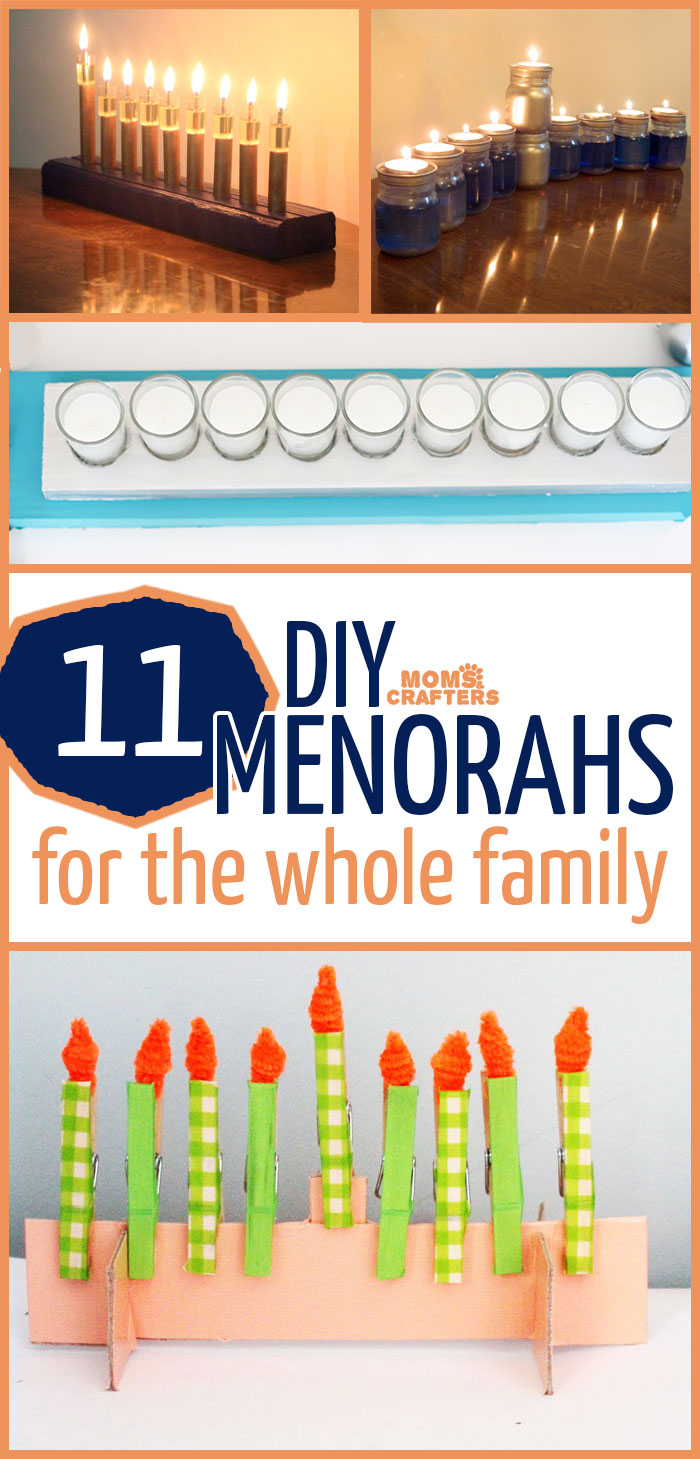 While I've featured a few lists here with ideas for Hanukkah crafts and activities, I haven't yet focused on menorahs. So, why menorahs you ask? It's simple: the menorah is a functional part of the celebration of Hanukkah, that is essential to the holiday. You can skip the latkes and still have Hanukkah, and even neglect to play dreidel. But if you don't light the menorah, you basically skipped over Hanukkah…
Some of these crafts do overlap with previous posts, but I wanted to gather all the best ideas here regardless in a focused list. I included some for kids, too, so that they can light along with the family.
Disclaimer: this post contains affiliate links.
According to Orthodox Jewish practice, proper lighting of the menorah is done with actual fire, not electric or "symbolic" fires. Obviously, young children should not be lighting with real fire, so symbolic ones are a great solution for them. It's also a great time to teach about fire safety, and discuss family strategies in case of a fire.
11 DIY Menorahs for the whole family:
1. Make a menorah for toddlers that they can actually light! This one makes for great fine motor practice.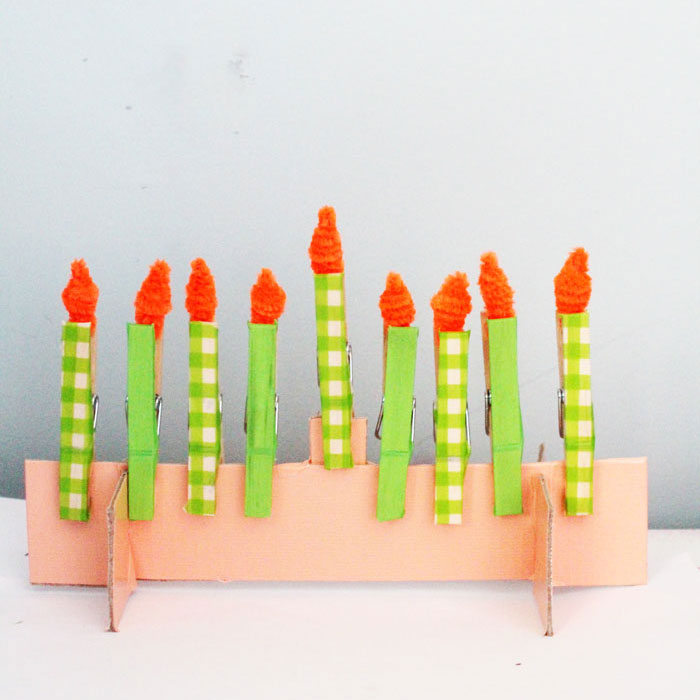 2. This process-focused clay menorah kids craft by Tinkerlab is a great kid-made Hanukkah gift too!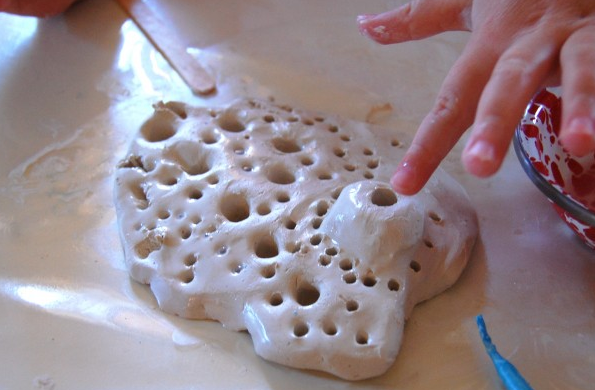 3. Here's another way to do a kid-friendly menorah from Kids Activities Blog – and yes, they can light this one too!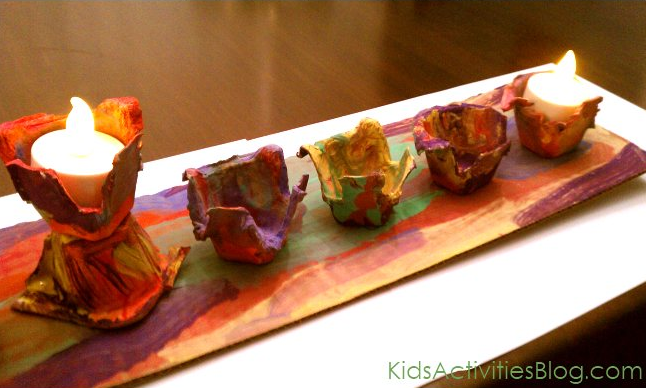 4. I adore this huge felt menorah for kids by Repeat Crafter Me – and it doubles as decor too!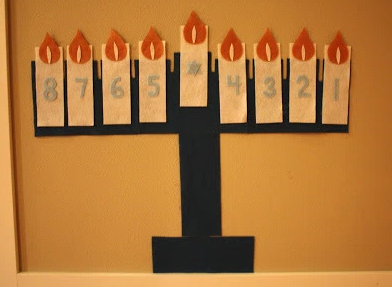 5. This wood block menorah by Creative Jewish Mom is genius! It's done in a way that helps teach the lighting process.
6. An upcycled water menorah catches the light and is truly magnificent once lit. Kids can light it with battery operated tea lights, adults should use real ones.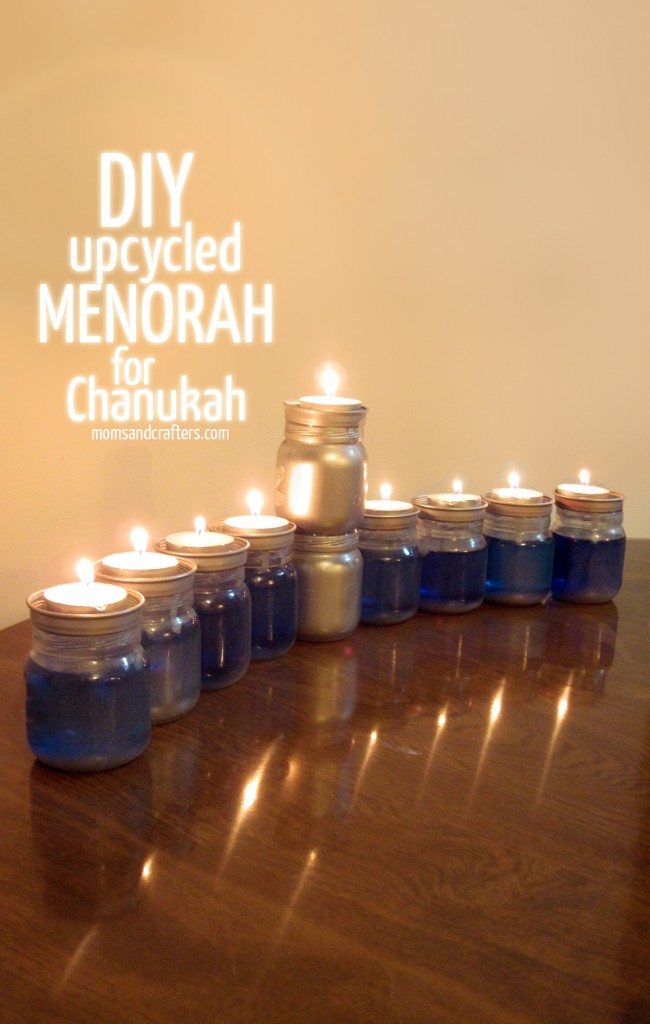 7. Make a magnificent wood and copper menorah to light or to gift! This was a collaboration between me, my husband, and my husband's grandfather.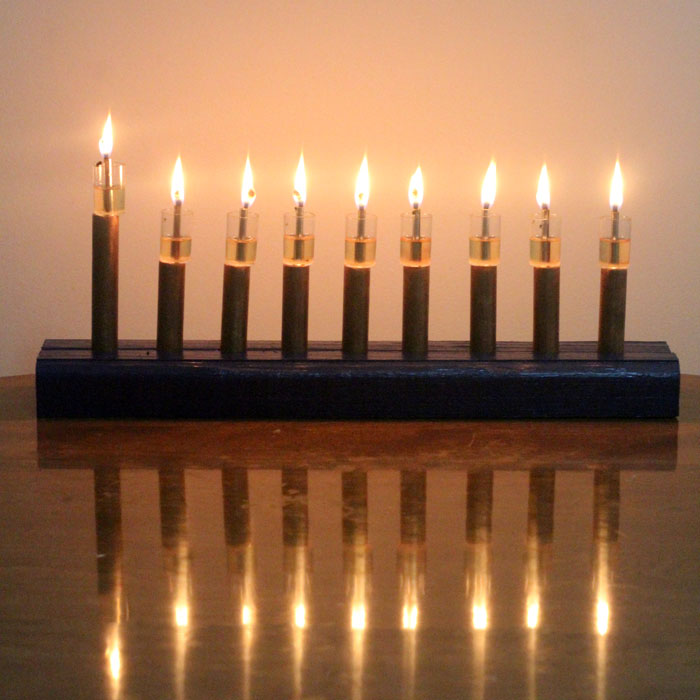 8. This simple and modern DIY menorah by Simply Designing is beautiful to display. (to make it kosher, elevate or lower one of the candles.)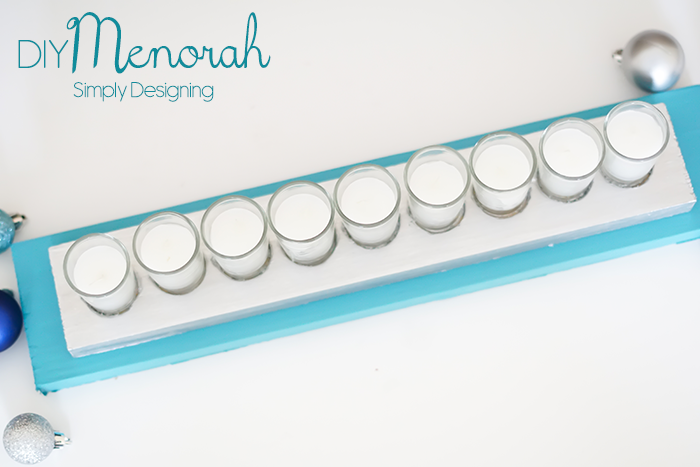 9. I LOVE the DIY menorah that is featured in Kiwi Crate's Hanukkah crate. I'm a huge fan of Kiwi Crate year round, and their Hanukkah kit really hits the spot.

10. This painted glass menorah by Yesterday on Tuesday is another easily assembled piece. And it can be used as glasses year round too. If you want to to work as a Kosher menorah according to Orthodox Jewish tradition, just make sure to use eight glasses of the same height, and add a single taller glass.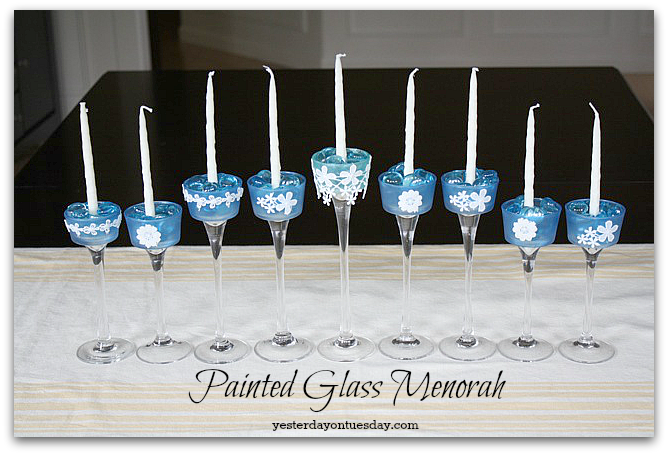 11. Make a modern Hanukkah menorah by Delicate Construction. This menorah is so simple and looks like it's sitting in a bed of snow.

I hope you enjoyed these DIY menorahs! If you plan to make one, or if you have another great idea, please share in the comments below.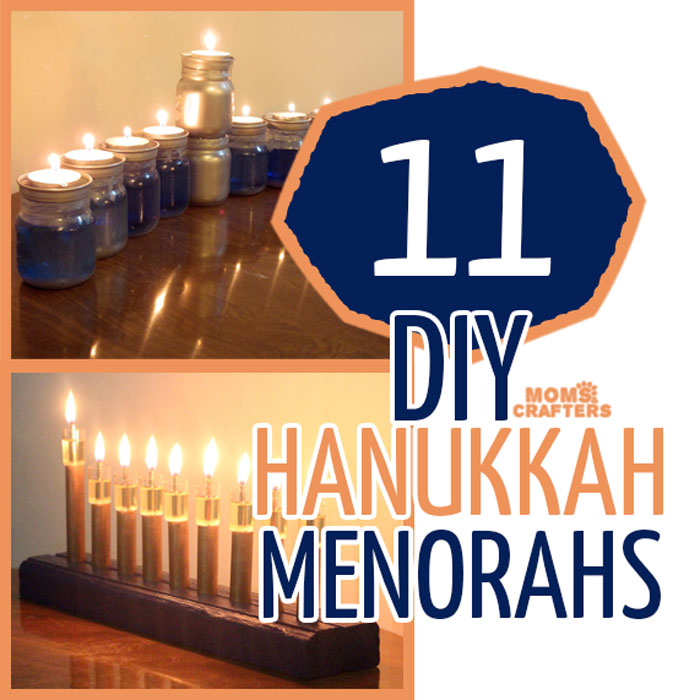 Follow along with the rest of the Hanukkah series from Multicultural Kid Blogs by clicking on the image below.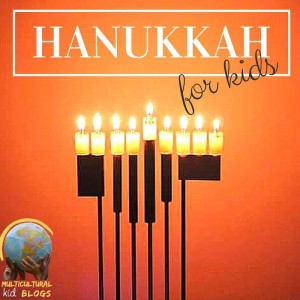 New! Get the Hanukkah coloring page packet! You can find it in my Etsy shop, or on Gumroad, or purchase it here: