Having a 3-year-old on vacation can lead to pretty desperate measures, which is why we came up with some super weird activities that impressed even my finicky little monster. This lipstick resist process art activity was a huge hit so I figured I'd share it with you. Disclosure: this post contains affiliate links.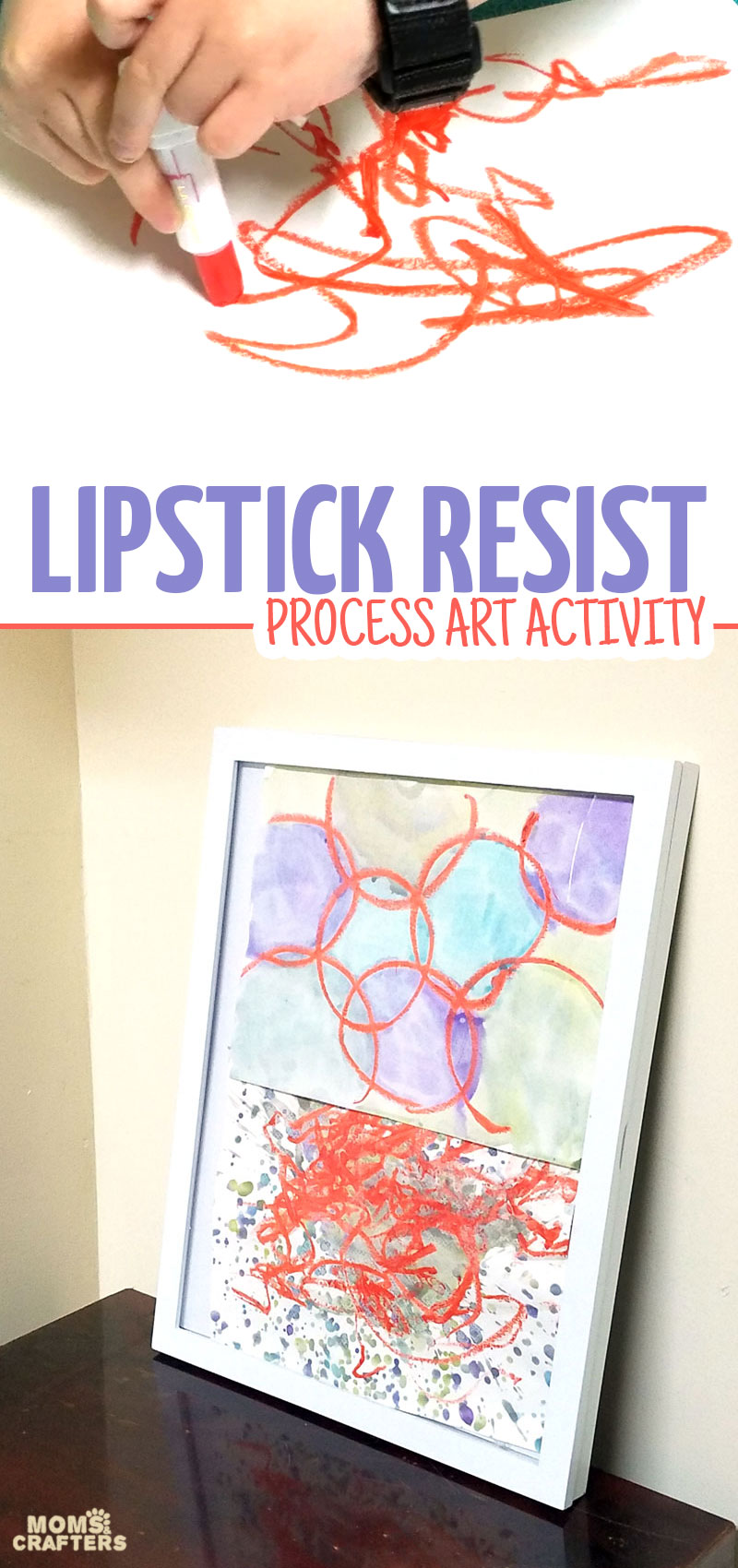 WATCH THE VIDEO below to see how we did this fun activity for preschoolers, or scroll down for the story and the process behind it!
Seriously, why do preschoolers need vacation? Okay, I get it, it's the teachers that do. But M goes crazy at home. I run my own business, and my family relies on my income for survival. When I don't do things they don't get done…
Having M home presents a huge challenge for me. I have to balance keeping up with my crazy schedule, and paying attention to him.
The Sunday before his break, we took a trip to the dollar store to stock up on anything and everything that could possibly translate into an activity. And that included cheap lipstick.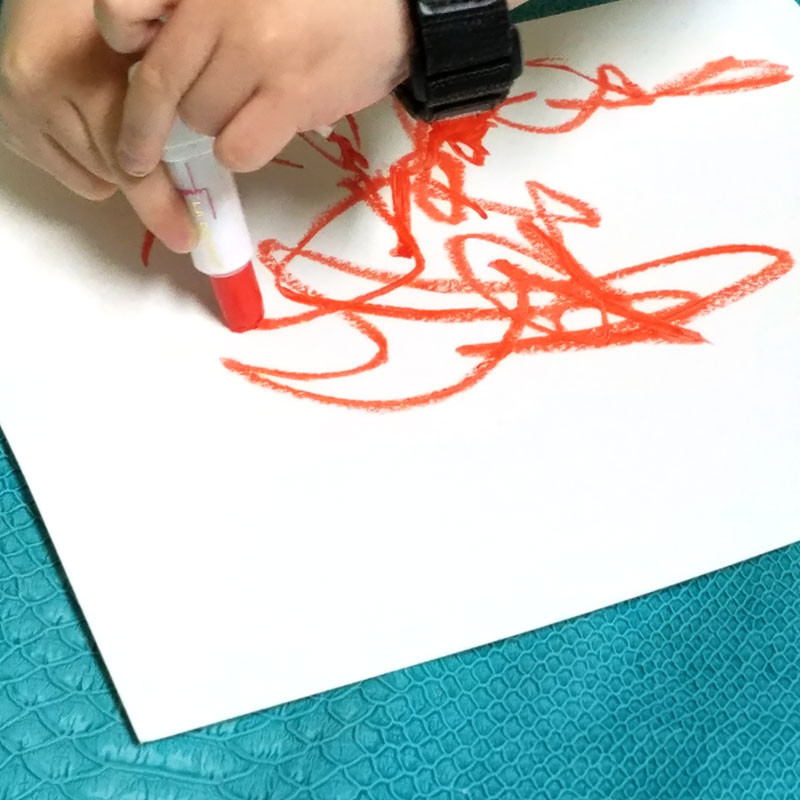 I figured since it has an oil based formula, it should resist water based paints, right? I was correct! And it's much more fun to color with lipstick than crayons…
Granted, this idea WAS based on the fact that M LOVES watching me put on my lipstick on the rare occasion that I do get to it. So I figured he'd enjoy getting his hands on some himself.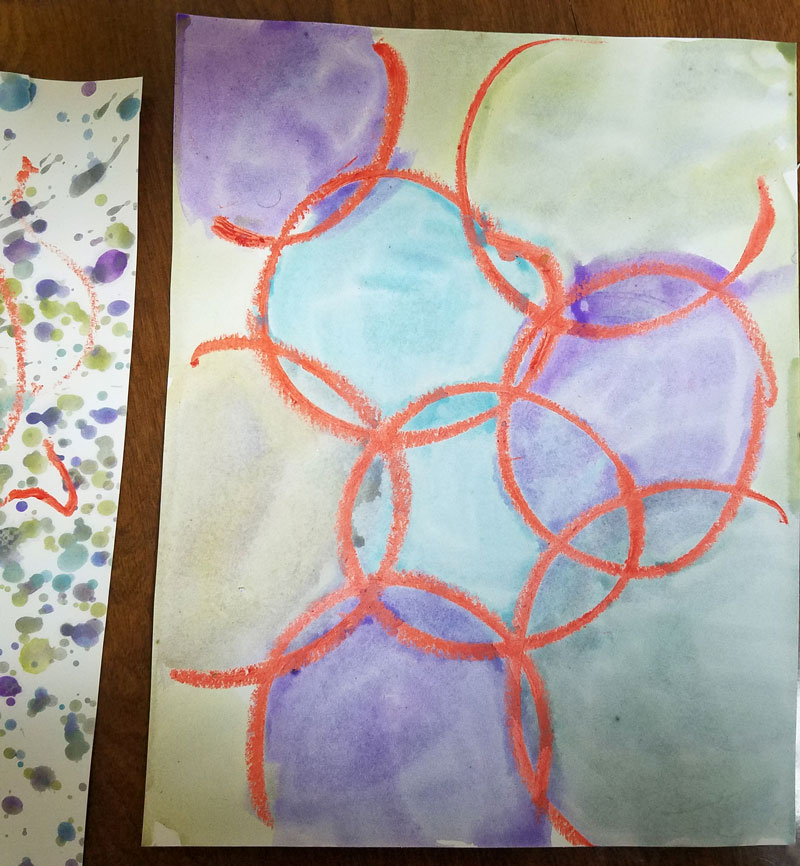 Out of all the activities he did, this is the one that he specifically asked me to repeat.
I was able to set him up, do a couple with him, and then leave him to do more on his own.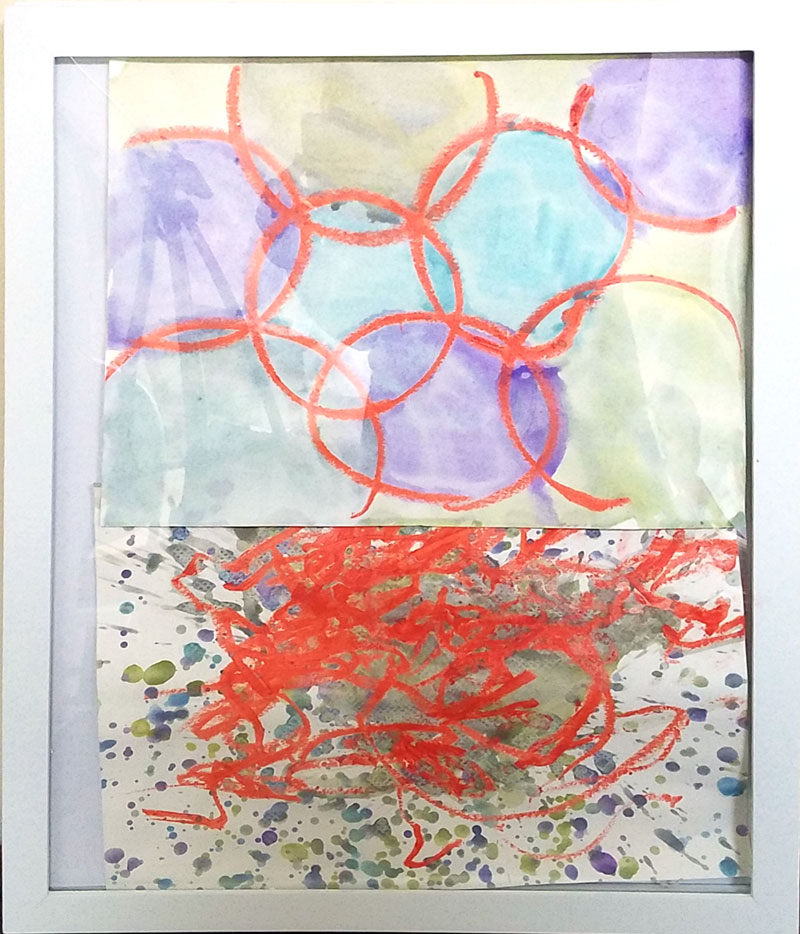 I made one too (The top circle one) and then we framed it in an interchangeable art frame that has space for BOTH of our art work. It's now hanging in my craft room, and M couldn't be prouder.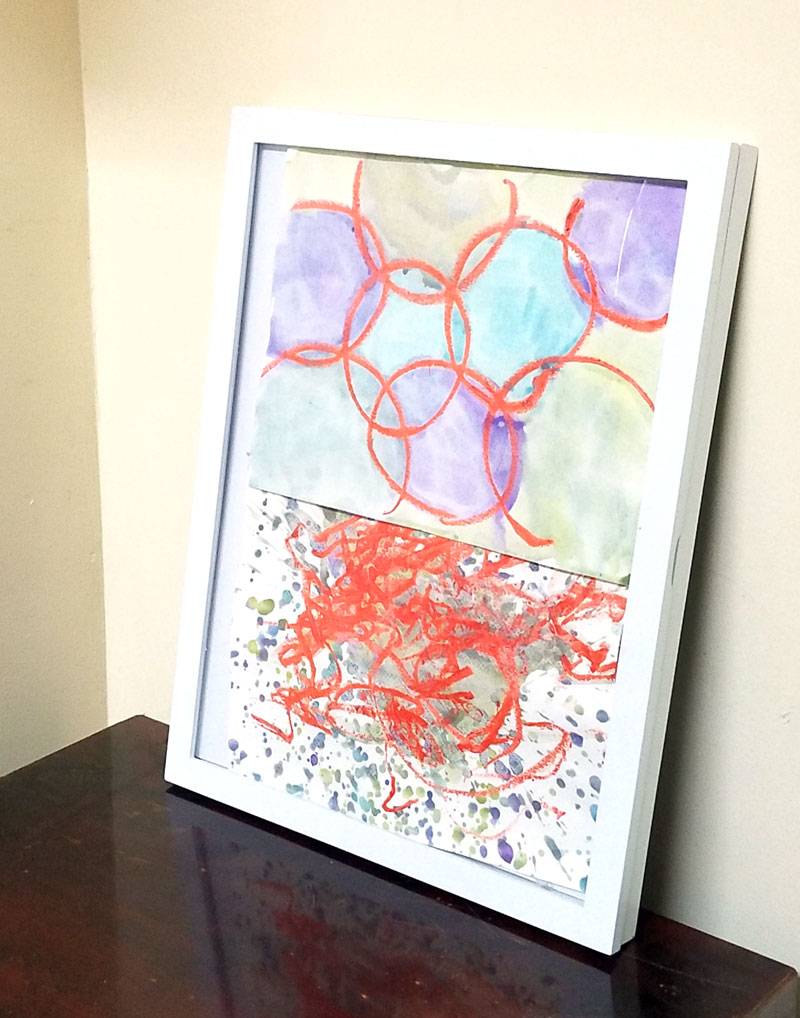 Trying to juggle motherhood is always a challenge for me, but finding wacky and fun activities, like this lipstick resist process art activity makes for great memories and an easier time for me. M keeps asking to do more " 'tivities" with me, so clearly he enjoyed the time spent.
Letting him do it on his own, resulted in originality on his part. I did not tell him to splatter – he "discovered" that on his own.
Start with card stock, and your old lipstick that you're done with – or go for fun colors from cheap brands!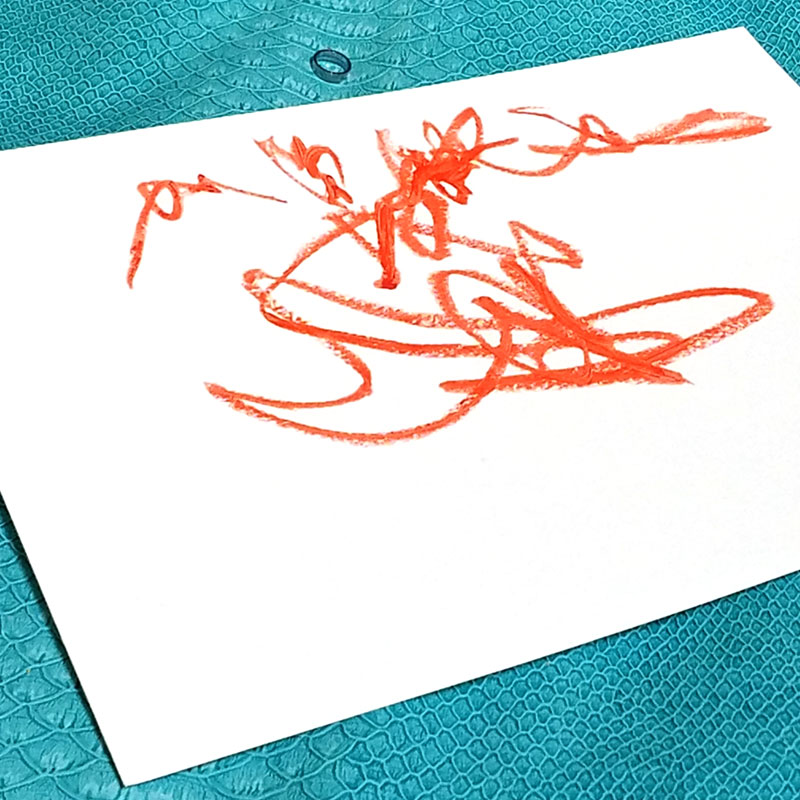 For the paint, you can either use traditional watercolors. If you don't have any (whoops, dollar store…) just dilute a little bit of washable kids' paint to the consistency you like.
As usual M chose the colors.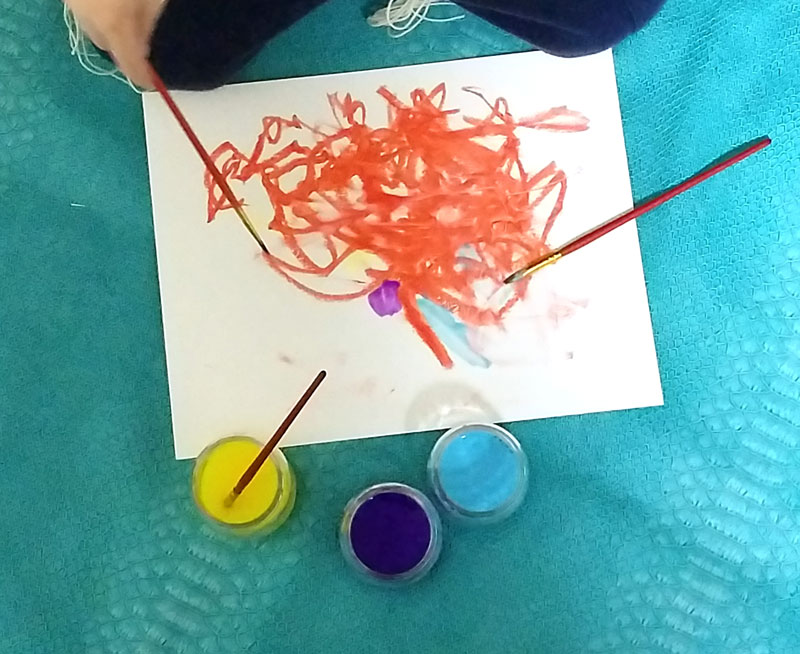 At first I gave him thin paintbrushes, but then I realized that this fun process art activity does work best with a foam brush.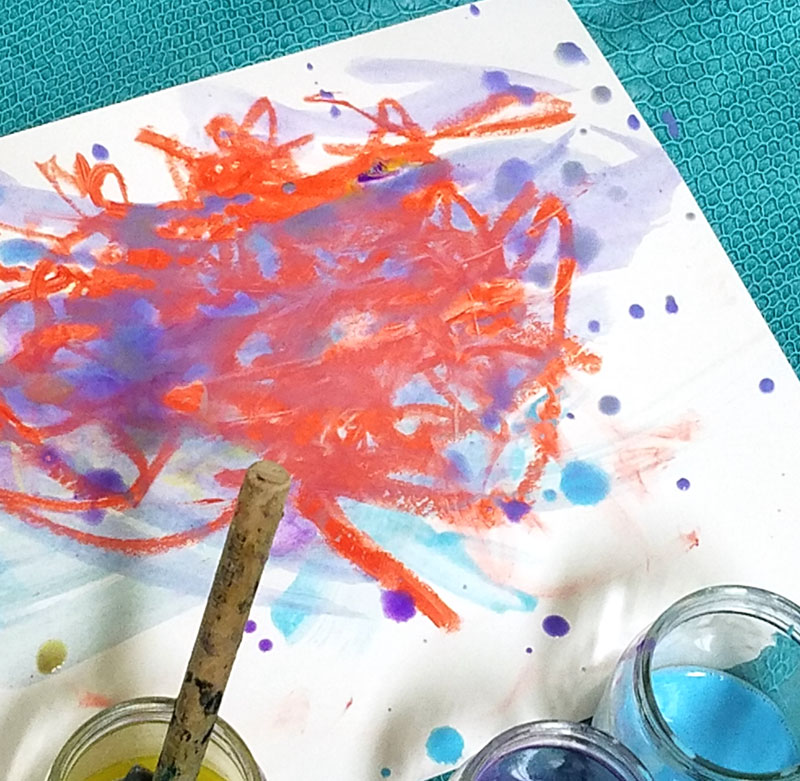 The splatter was done by simply dipping the brush and shaking it over the painting. I did need to dab it dry with a paper towel to remove his over-enthusiastic puddles.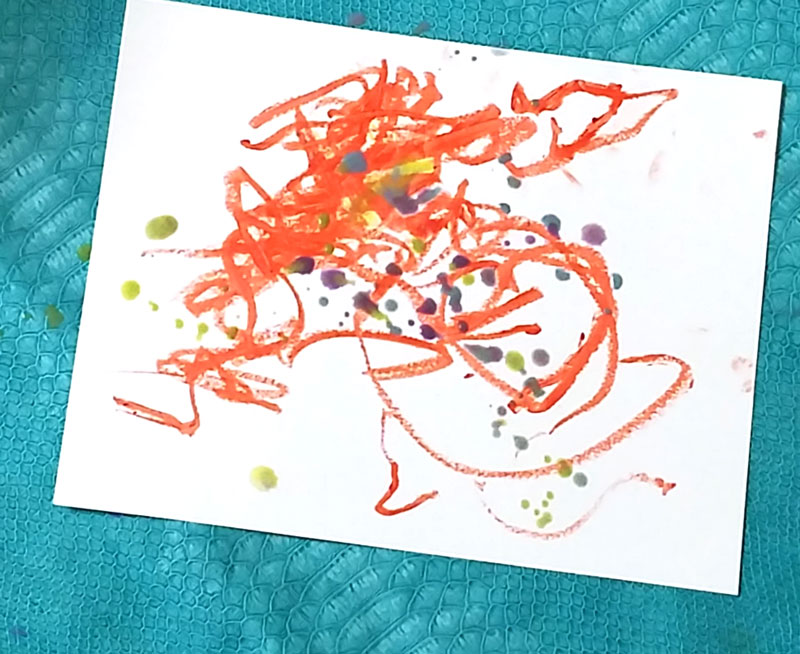 This lipstick resist process art activity is cheap, easy to set up, and a blast for preschoolers!