Rainbow crafts always make me happy. I love seeing a burst of color whenever I do a craft, but when the whole craft revolves around the rainbow, it doesn't get much better than that! These crafts and DIYs are sure to brighten up your day, especially with winter coming to an end and spring right around the corner! Disclosure: this post contains affiliate links.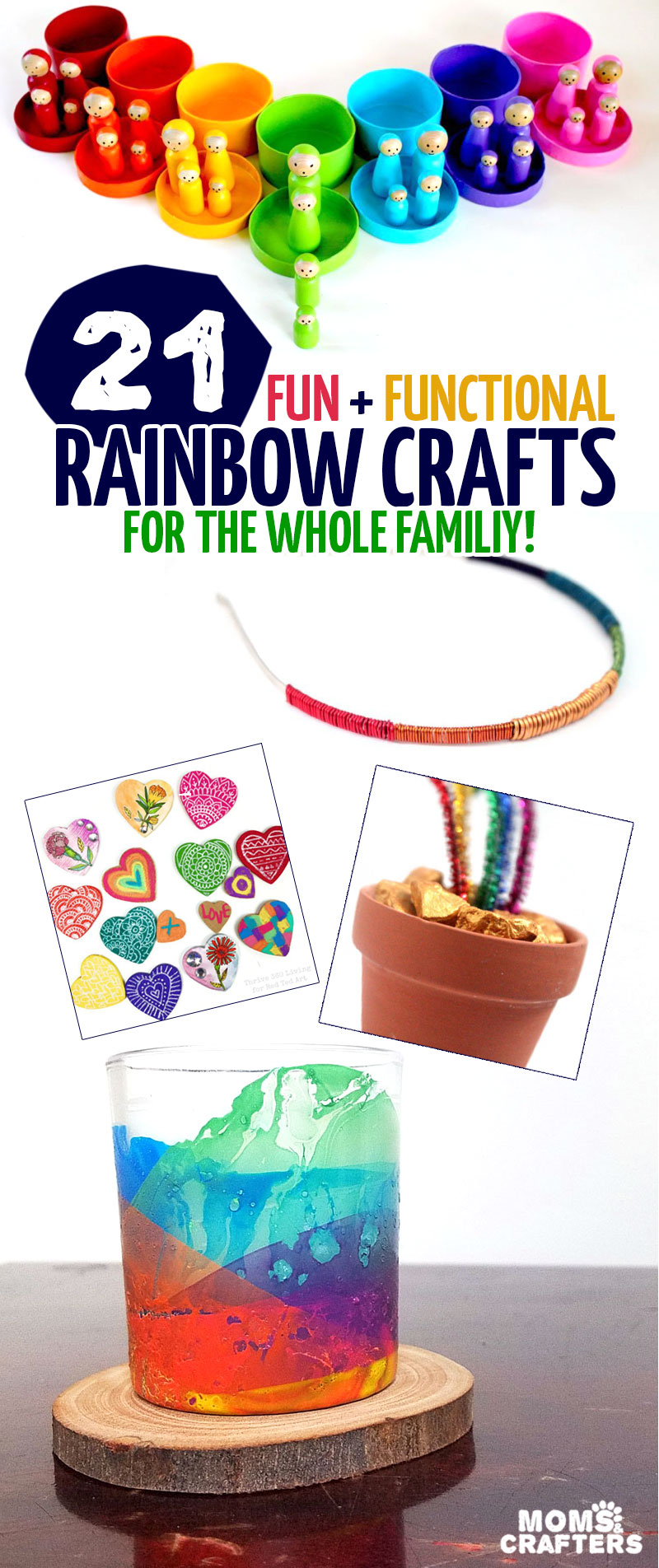 I have put together so many colorful ideas for you to try, all rainbow related. From little kids all the way to the grown ups, there is something here for everyone. Nearly every craft has endless possibilities for creativity- and you're not limited to rainbow either! Try some of these ideas in up to 3 colors to coordinate with any color scheme.
Copyright:
All of the images for the rainbow crafts below were used with the permissions of the respective bloggers for the purpose of this post. Click on the title link or image for the full tutorial.
I have created a square and vertical image for your convenience for sharing these rainbow crafts. Please use the first or last image in this post when sharing and not one of the individual photos below, out of respect for the creators' copyrights.
4 Rainbow Crafts for grown-ups:
1. Rainbow Candle Holders by Moms and Crafters
These vibrant rainbow candle holders took a few tries to get right, but now that I've nailed the tutorial, I want to try them on every vase and glass cup I have in the house! You start with a simple scented candle and nail polish in every color of the rainbow.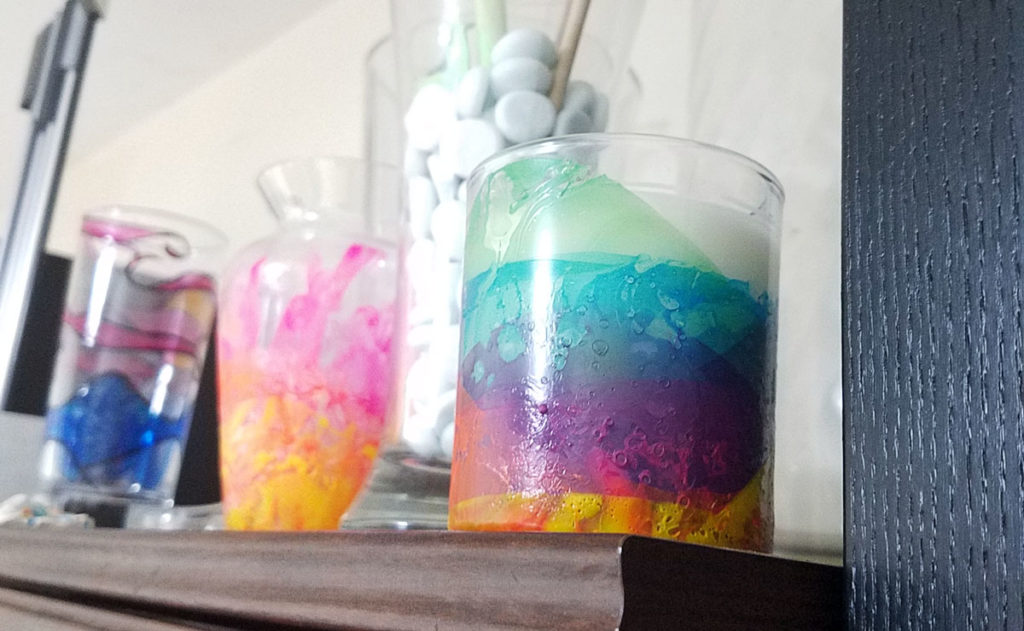 You can watch the video tutorial here:
2. Rainbow Heart Magnets by Red Ted Art
I'm always a sucker for pretty magnets to display on my fridge. These beautiful rainbow heart magnets are just the thing to brighten up your day!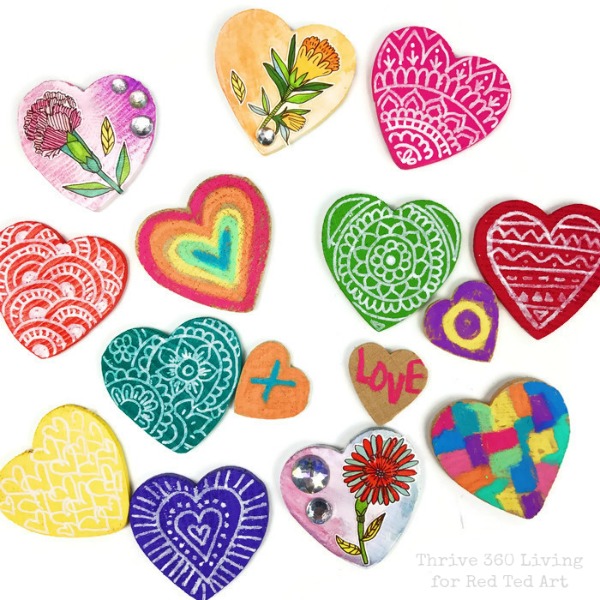 3. Beaded Rainbow Garland by Moms and Crafters
Perfect for decorating a playroom or children's bedroom, this rainbow garland is always a fun addition!
4. Rainbow Headband by Moms and Crafters
This rainbow headband is a great way to add some color to your outfit. The best part- it matches everything!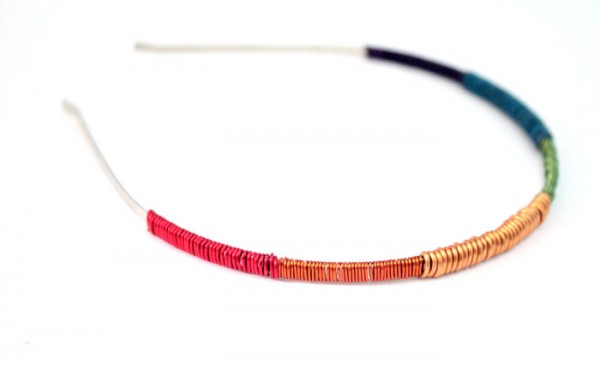 9 Rainbow crafts for kids:
Perfect for this time of year, this pot of nuggets is an enjoyable craft and an even better display piece!
2. Rainbow and Unicorn Mobile by Hattifant
What a great way to bring some color into the baby's room! Customize it to fit your color scheme! You can even get bigger siblings involved in creating this for a younger one.
3. Bubble Wrap Rainbow by Crafty Kids at Home
This rainbow craft is great as a sensory activity, as well as encouraging children to work together!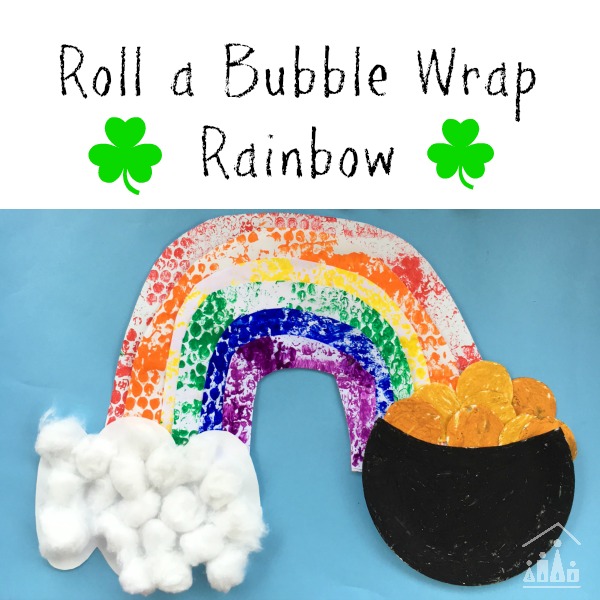 4. DIY Rainbow Vases by Family, Food and Faith
I love seeing how similar ideas can have such different results! These rainbow vases only require 2 supplies and have endless options for creativity and self-expression!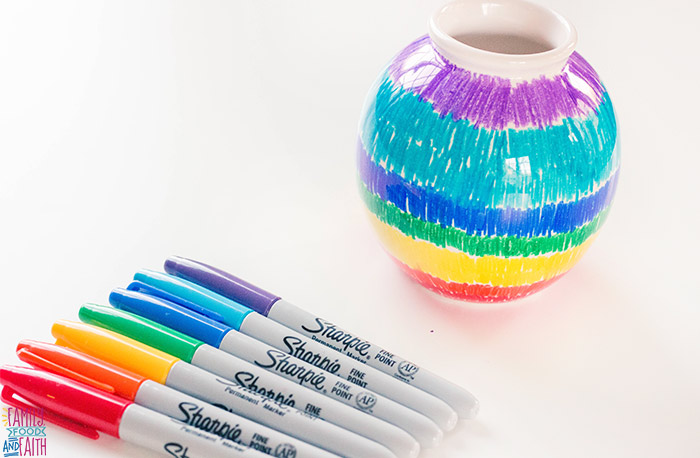 5. Raised Salt Rainbow Painting by Fun with Mama
This adorable painting activity is great for all ages, and has doubles as a good fine motor craft.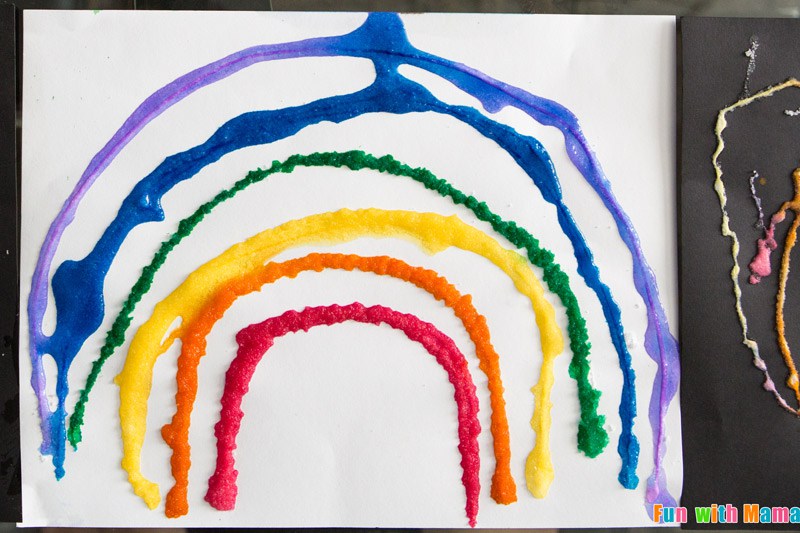 6. Bleeding Tissue Paper by Mum in the Mad House
This fun rainbow craft results in a beautiful and original canvas art, with unlimited possibilities!
7. Paper Plate Rainbow Yarn Craft by I Heart Crafty Things
This charming paper plate rainbow craft is the perfect way to introduce your child to sewing.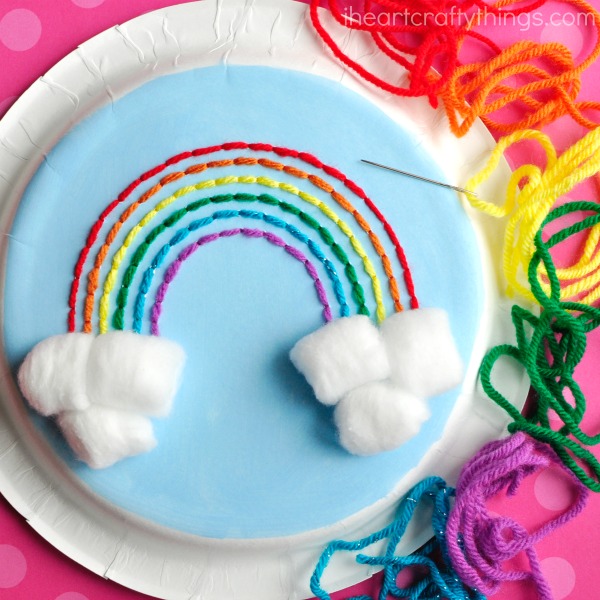 8. Rainbow Danish Hearts by Pink Stripey Socks
These lovely rainbow danish hearts are fun and inventive and a great way to use your imagination.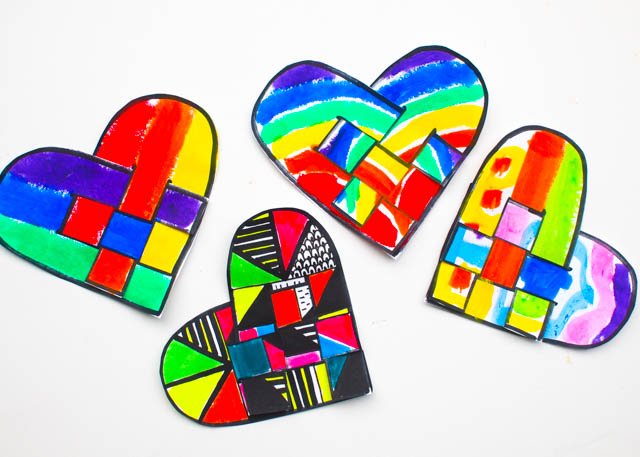 9. Rainbow Painted Flower Pots by Messy Little Monster
A very simple craft, these painted flower pots are so much fun to make! Try working with only 2 or 3 colors or all the colors of the rainbow for some varied pieces.
8 DIY rainbow toys and kids stuff:
1. DIY Rainbow Peg Dolls by Rhythms of Play
These creative peg dolls remind me of the classic matroyshka dolls. They are not only fun to make, but also practical. They are perfect for use in a color matching or sorting activity.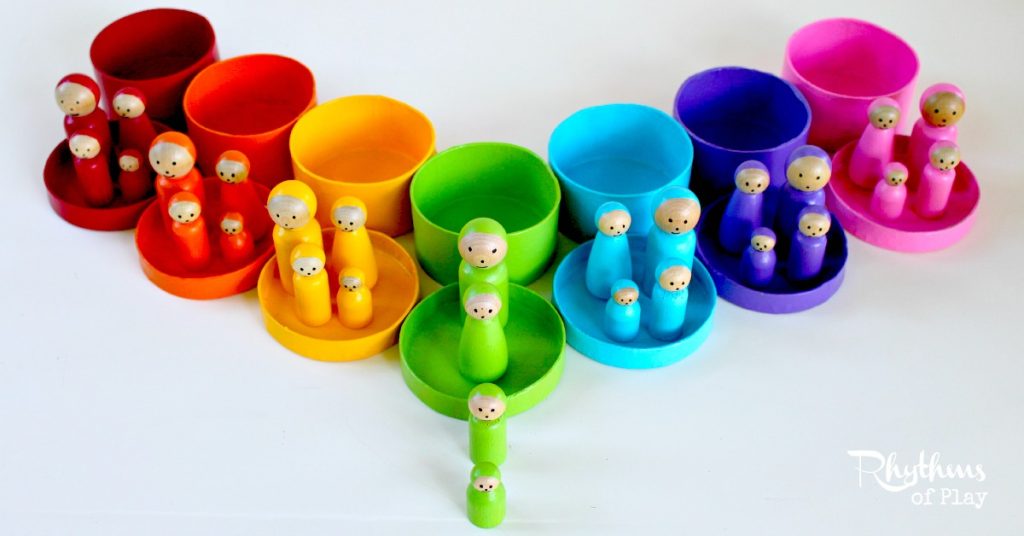 2. DIY Clay Alphabet Magnets by Moms and Crafters
Not just for alphabets, this rainbow craft is a fun way to use clay. Perfect for play and learning at the same time!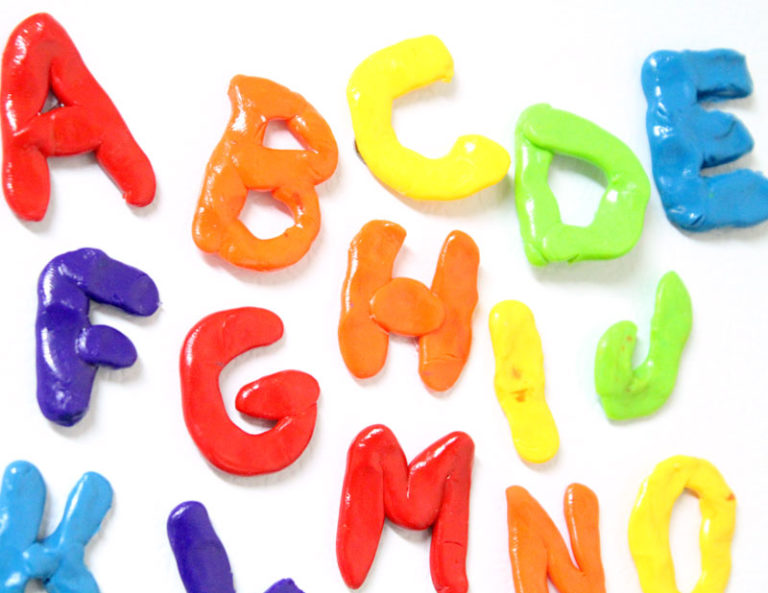 Check out the video tutorial:
3. DIY Zipper Toy by Swoodson Says
An easy sewing craft, this DIY zipper toy is perfect for the toddler beginning to experiment! The rainbow pattern makes it even more fun to play with!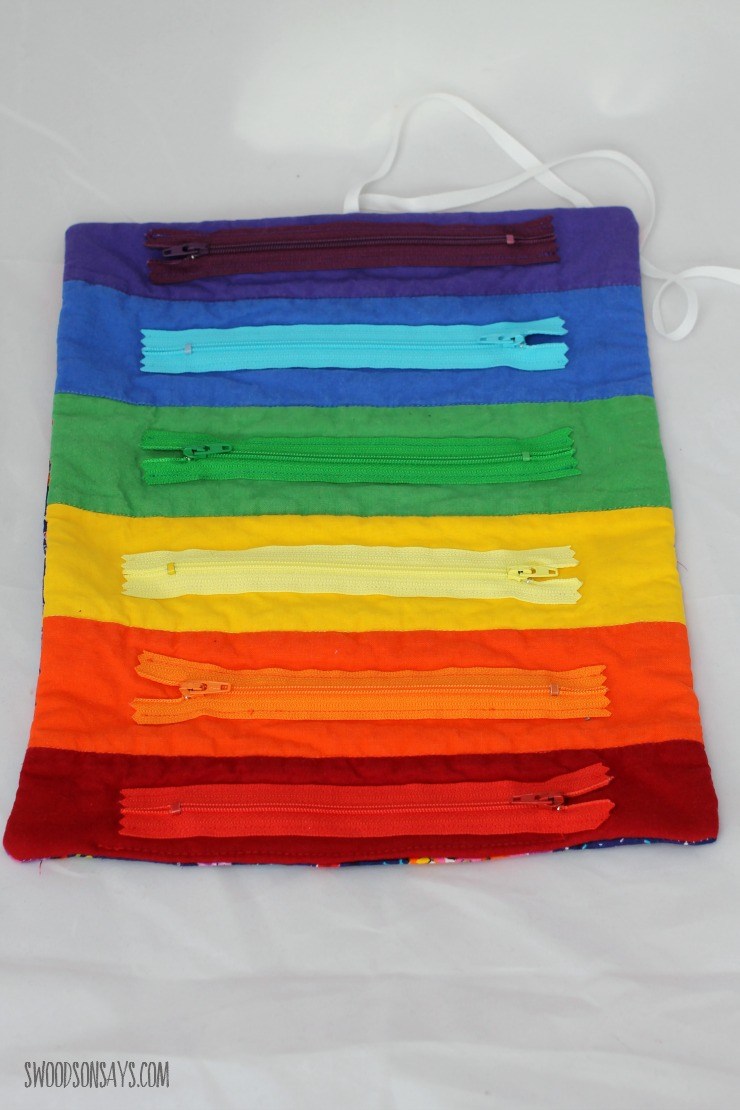 4. DIY Rainbow Bodysuit by Moms and Crafters
This delightful rainbow bodysuit makes for the perfect baby shower gift! You simply start with a white bodysuit and go from there!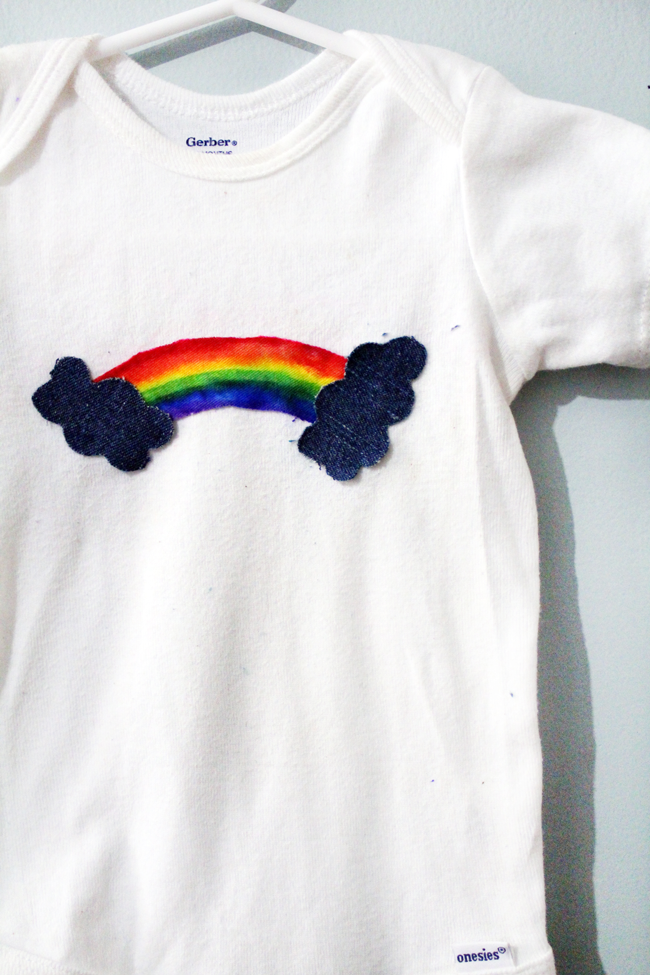 5. DIY Rainbow Unicorn Hobby Horse by Adventure in a Box
This DIY Hobby Horse may just be one of my most favorites on this list! It is just the perfect craft to make any child (and adult!) happy!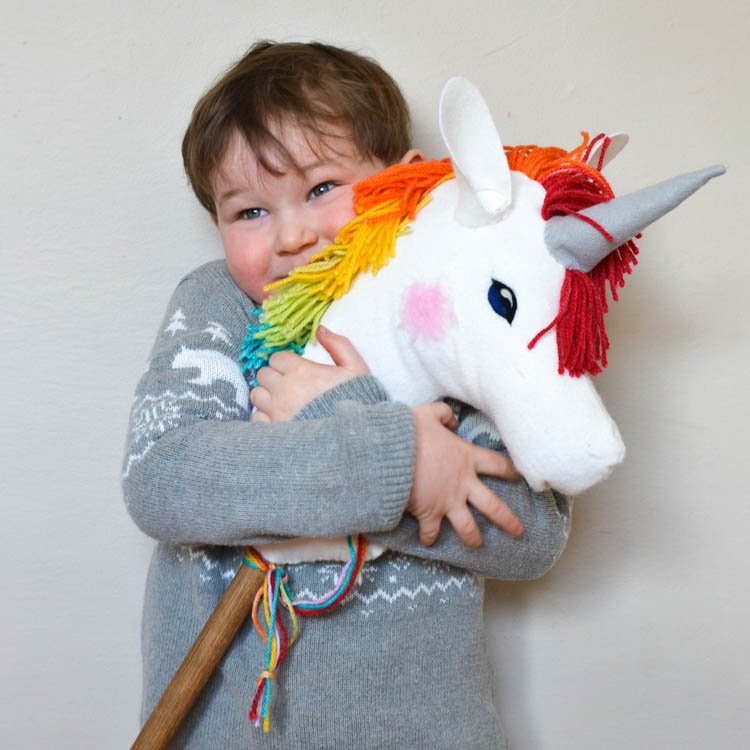 6. Rainbow Printable by Incredibusy
This printable spinning toy creates a fun rainbow once you nail how to spin it!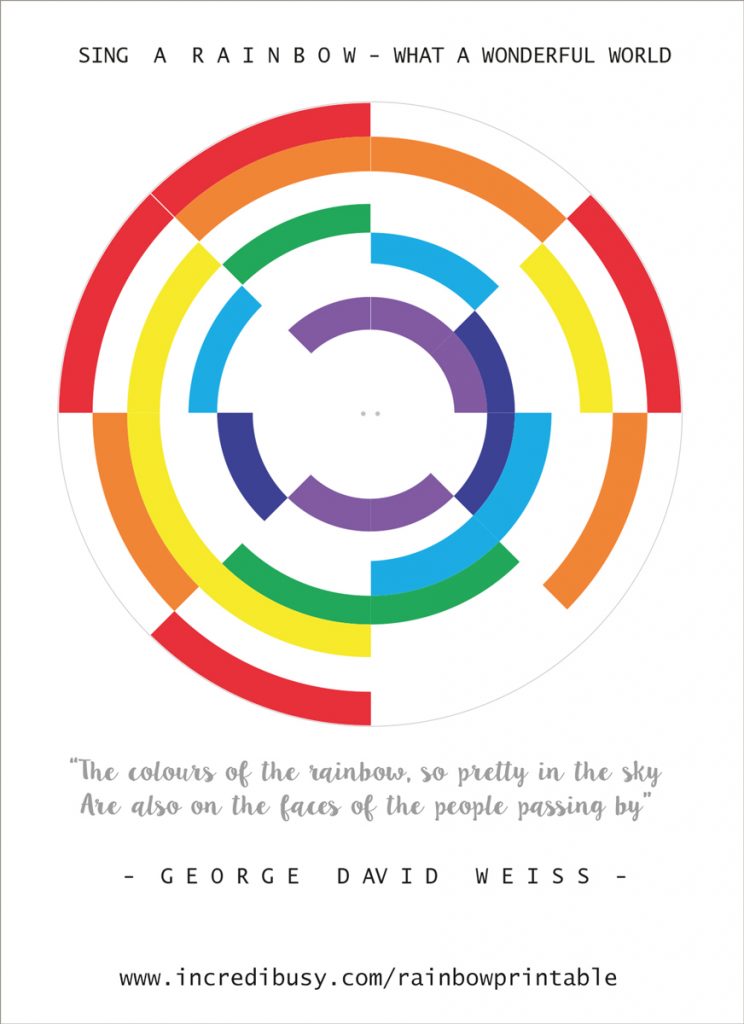 7. DIY Fine Motor Toy by Moms and Crafters
A fantastically simple fine motor craft, these flowers are a great way to bring some color into your DIY toys. Start with colorful craft sticks and some felt samples – it's truly an inexpensive toy!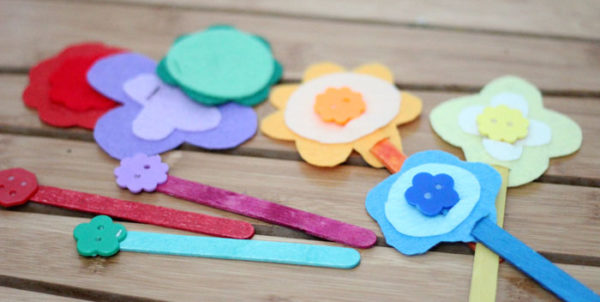 8. Sparkly Rainbow Slime by Craftulate
Slime is all the rage these days! It doesn't get much more colorful than this- and it's sparkly too! (Shh- I might make this for myself and hide it from the kiddos!)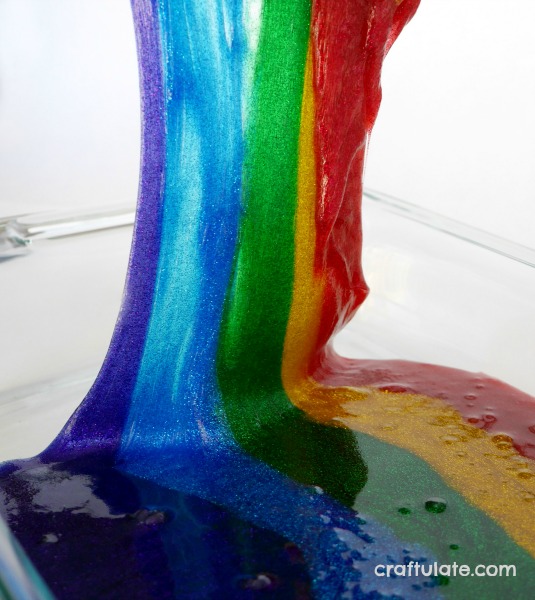 Have you made any of these amazing rainbow crafts? Did you come up with a new idea on your own? Tell us about it in the comments!