With M growing faster than a blue whale calf, I've been hunting for the best kids clothing stores online – because who's got the time to shop in-store? I've put together this list and I hope you love it! If you're looking for the best baby clothing brands and sites check this out instead. Disclosure: this post contains commissioned links.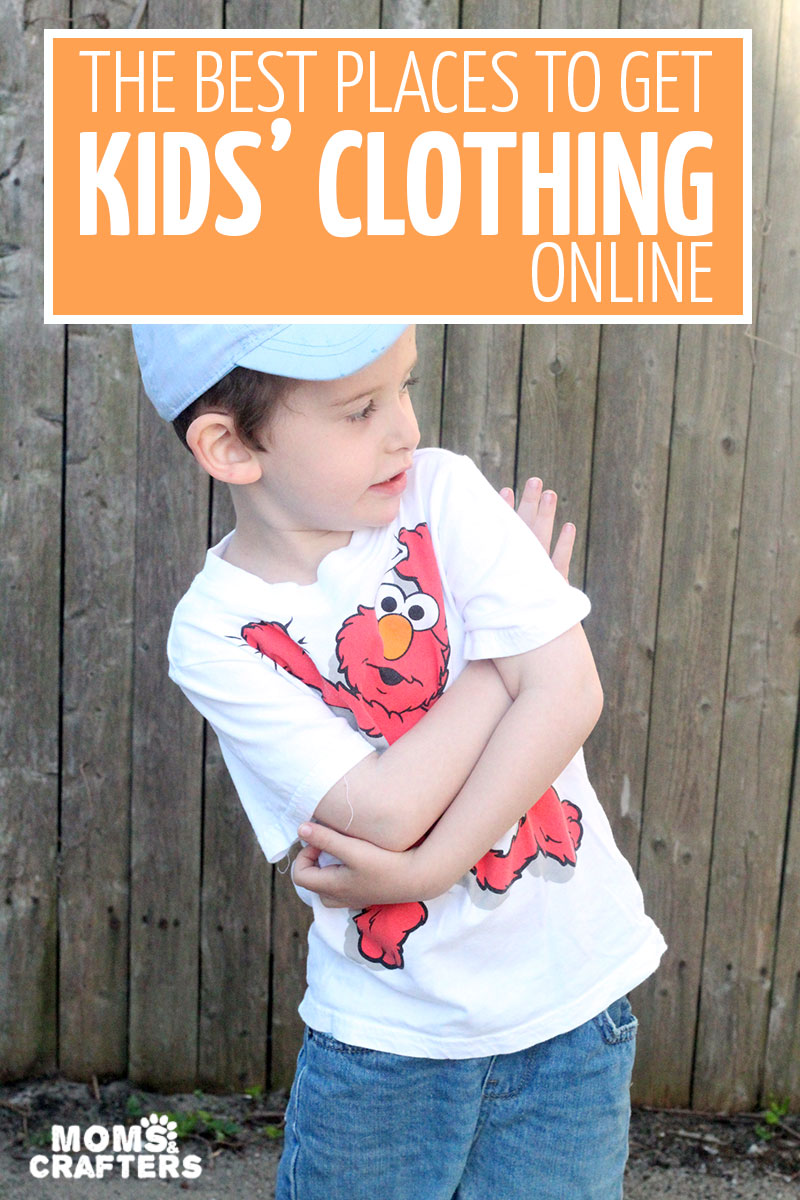 As you can see, I've split this list into the best kids clothing stores online for YOUR needs: be it budget, dress, boutique, or designer clothing. I hope you love it!!
Bonus tip: Shop via Ebates for cash back on your purchases! You'll also get a gift card or cash bonus from them the first time you shop through them. Install their browser extension and it'll find coupon codes for you when you shop too, saving you even more! I use them almost every time I shop online.
Table of Contents:
The Best Kids Clothing Stores Online on a Budget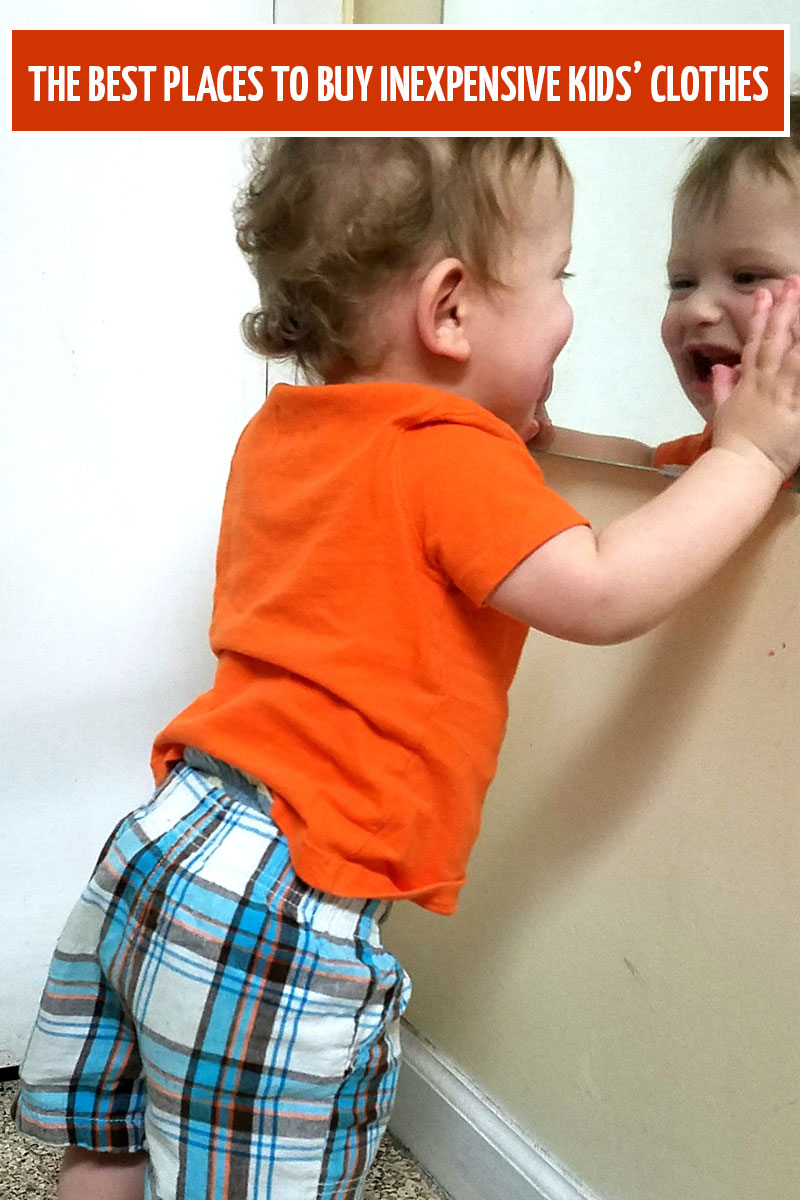 If you're on a budget like I usually am, check out the best kids clothing stores online with the most competitive prices. Of course, you'll find quality here too – at least good enough quality to last through two active brothers (my own sons…
Target is a favorite among myself and almost every other mom I speak to on the subject. They have primarily their own brands – such as Cat & Jack (my personal favorite) – as well as collaborative lines with national brands, such as OshKosh. You'll also find licensed clothing with your kids' favorite characters, and plenty of fun prints, with fewer sassy sayings.
While Walmart is often overlooked when it comes to the best kids clothing stores online, I personally love shopping there. Kids grow out of their clothing quickly, and I can often find cheap basics, especially pajamas there. I've found some amazing things at Walmart.com and always check in when I'm looking for something specific. They have a couple of new private labels with even more fashionable choices (look up their Wonder Nation line!)
I've gotten amazing deals through Children's Place, and a huge chunk of my kids' clothing has been purchased there. They have free shipping every day and their online prices are often a fraction of their in-store prices. My favorite: their pants with adjustable waistbands! With a long 'n skinny kid, it's hard to find affordable pants that work for them, and The Children's Place's skinny pants are one of the few that work. Get a $10 credit here!
I discovered this website with Baby A and got a little obsessed. They're fashion-forward and so affordable. The quality isn't the best, but they have decent customer service and how much wear does your kid get out of it anyway?
Get $10 off through the PatPat referral program!
The Best Kids Clothing Stores Online for Dress Wear: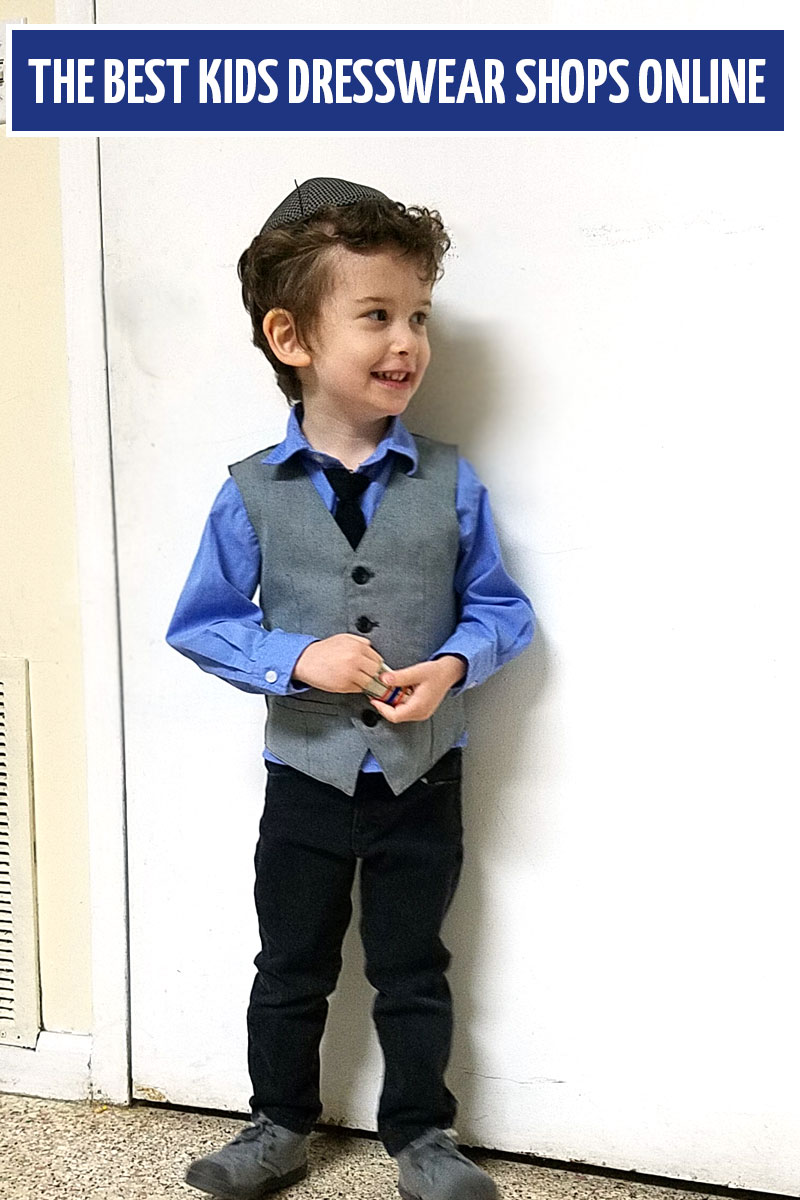 When it comes to the best kids clothing stores online for dress wear, much of it is seasonal. Around Christmas and Easter you'll find that most of the stores have beautiful dress wear for kids available. However, if you need things in the "off-season", these are some some of my best kids clothing stores online where you'll always find great dress wear
With a generous selection of blazers and vests for boys, as well as ruffly and lacy dresses for girls, this would be my first stop for dressy kids clothing online. Since they have plenty of choices, you're more likely to find what you need, in the color and style that you want, at any time of the year. They even have a dedicated "special occasion" section for that really special event.
Returns ship free so you don't need to worry about getting the size just right!
My absolute favorite limited-time deal site, Zulily has regular kids' clothing deals, but my favorites are the dressy ones. It's hit or miss, but when they have stuff it's good, and usually very affordable.
Yes to shopping Burlinton-style deals online! They have a dedicated section for boys' dress wear under $25 as well as girls' dressy dresses under $25.
If you want free returns, you'll have to do it in-store but with these prices it may just be worth it.
The Best Kids Clothing Stores Online for Boutique Clothes
If you're looking for that special touch or style that comes with boutique shopping, these favorites will make you smile. Some of these best kids clothing stores online for boutique fashion are very small and privately owned and some are more established but still specialize purely in what they do, in their own unique way.
Yep, we're back to Zulily, with limited-time deals – many of them from small, boutique brands! The deals are always changing, but I think you'll have at least a few boutique brands there regularly.
Made in a unique style, with global influence, Tea Collection features beautiful outfits that are ethically sourced! They also feature adorable outfits for siblings to coordinate.
A brand fit for a princess (literally – it's been worn by Dutchess of Cambridge as well as Princess Charlotte). Since they have their unique style, it's easy to match up a whole family here too. I absolutely love how they manage to keep things playful but stylish.
Oh, how I love Etsy! You can get just what you want, how you want it, all while supporting a small business, a fellow stay-at-home mom! Etsy sellers include a huge selection of boutique baby brands, and a very diverse set of options.
The Best Kids Clothing Stores Online for Designer Outfits and Gifts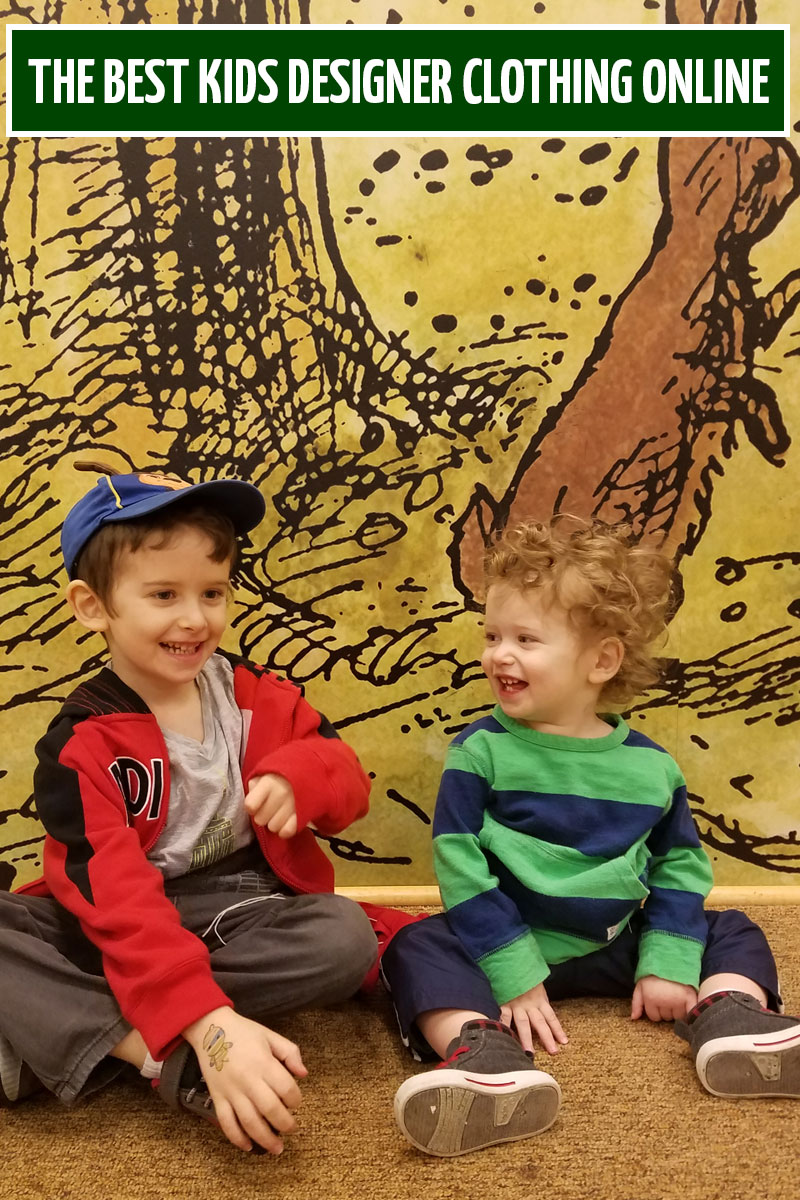 Whether you're looking for an upscale gift for a special baby, or you personally want to dress your child in the best, here are some of the best places to buy designer kids clothes online.
Gilt – Gilt features daily deals on top notch brands including many boutique and designers. It's easy to shop, has a huge assortment of brands and styles, incredible prices for what you're getting, and is a favorite pick for me. From 7 for All Mankind to Little Marc Jacobs and Jacadi, you'll find only the best there! They have free in-store returns too!
Saks 5th Avenue – Once again, find all the top brands in an easy-to-shop experience. They also have a beautiful selection of toys, kids' decor, and baby gear – so you can go all the way!
What are your best kids clothing stores online? Do you usually shop kids clothes online or in store? Comment below to help a fellow mom!
Looking for more cool shopping resources? Check these out!