So you've had a baby, you may or may not have registered, but now you're on to your second (or third or fourth) and wondering if you should create a baby registry. There are a few reasons a baby registry for second baby is a good idea, but I'll start with the main overriding reason… If you're looking for the best video baby monitor, check out my side by side comparison and get it right this time around!
Disclosure: this post contains affiliate links.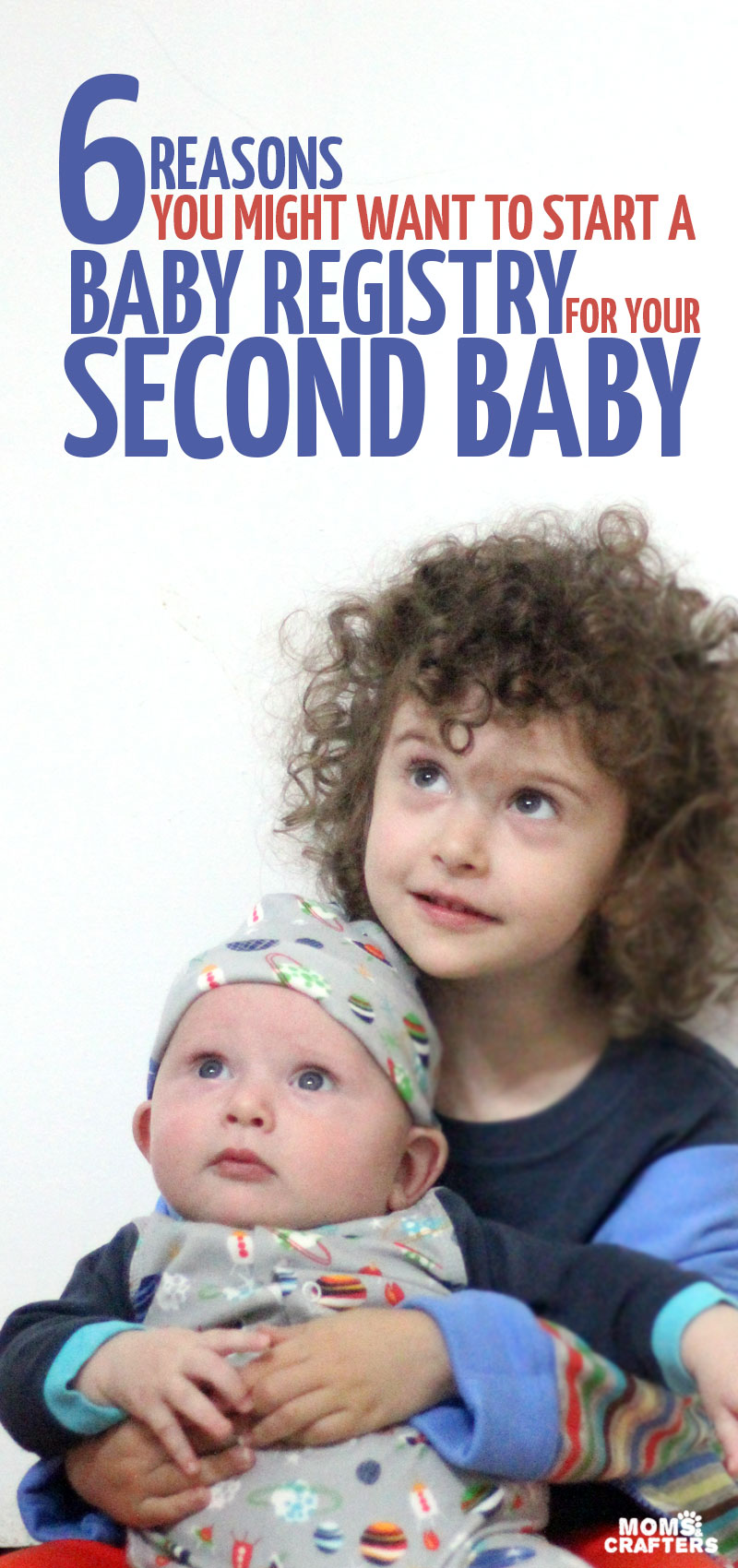 The main reason to create a baby registry for second baby is so that you get the gifts you actually need.
Baby registries are great to have, whether you are having a baby shower or now, because they eliminate waste (when done right).
You are going to need some things for your second child that you do NOT still have from your first, even if you are having another of the same gender. When Baby Y was born, we had M's clothing for him, but the seasons didn't always overlap. Baby Y was born in the beginning of Spring, and M in Autumn. At first there was overlap, and then winter came and nothing fit him.
We had some hand-me-downs from his cousin, who was born the same month two years earlier, but was also born three pounds smaller than him… so once again, the seasons didn't totally overlap. And that doesn't even touch the issue of clothing that has yellowed in storage.
So you can see that even if your children are both the same gender, you should definitely register for your second child.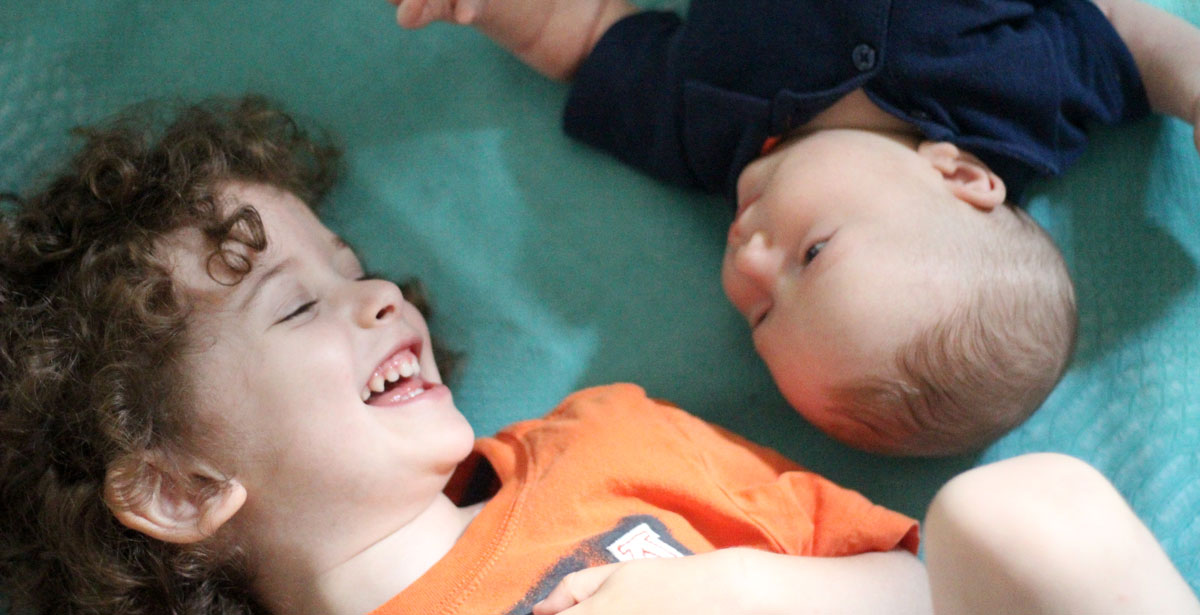 People are going to buy you gifts for your second child. Having a registry to point them to will ensure you get what you need and not more junk…
With Baby Y, I registered on Amazon (simply because they have literally everything so I knew I'd find what I wanted. Plus, people like to shop there – as shipping is easy and they know the site well.)
Granted, most of my gifts were not from there, but for the few people who asked, I did have a place to send them. I got a couple of things I really needed and had my completion discount to get the rest. Which brings me to…
Like this? Check out ten questions every pregnant woman should ask.
6 reasons to make a baby registry for second baby:
1. Stock up on diapers –
And other things you still need! Between consumables (like diapers and baby food), filler clothing, that expired car seat and the baby bottles, there are going to be things that are no longer good. Register for those.
2. Get your dream stuff –
Being a mom is hard.
The first go round, you likely registered for all the practical things you knew you didn't want to buy (or couldn't). The second go round, make use of your registry to get those few items that you couldn't even justify registering for the first time – that cool swing you were digging, that travel high chair or baby lounge…
3. Get stuff for the big sibling –
If you don't need much for the baby, you can take advantage of the registry to get things for the potentially jealous big sibling. For ideas, check my list of big sibling gift ideas.
This includes not only jealousy-busting goodies, but also highly entertaining toys to gain mom some sanity.
4. Get free samples –
We all know that baby registries come with some awesome free samples, and that applies the second go round too!
When I registered on Amazon for Baby Y, did a free Amazon Family free trial too (which gets you a discount on diapers, by the way), and got a box of goodies… including full sized things like a pacifier, a baby hat, and more!

[convertkit form=5126235]
5. Get your completion discount –
Even if you DON'T anticipate that anyone will buy from your registry, and you don't plan to have a baby shower, it's worth registering just for the completion discount. In case you're unfamiliar with the term, a completion discount is a discount code that the store you registered at sends you to buy things off your registry. With an Amazon baby registry I believe it's between 10-15% (that can save you a nice chunk of cash off the double stroller!)
Which brings me to…
6. Get gear for two –
If you have a toddler, you'll likely still need some of your baby gear for her.
Register for a double stroller or a buggy board, an additional convertible car seat (since your older child likely still needs it), or even a baby carrier so that you can wear one while pushing the other! Many of these cost a nice chunk of cash, making your completion discount more handy.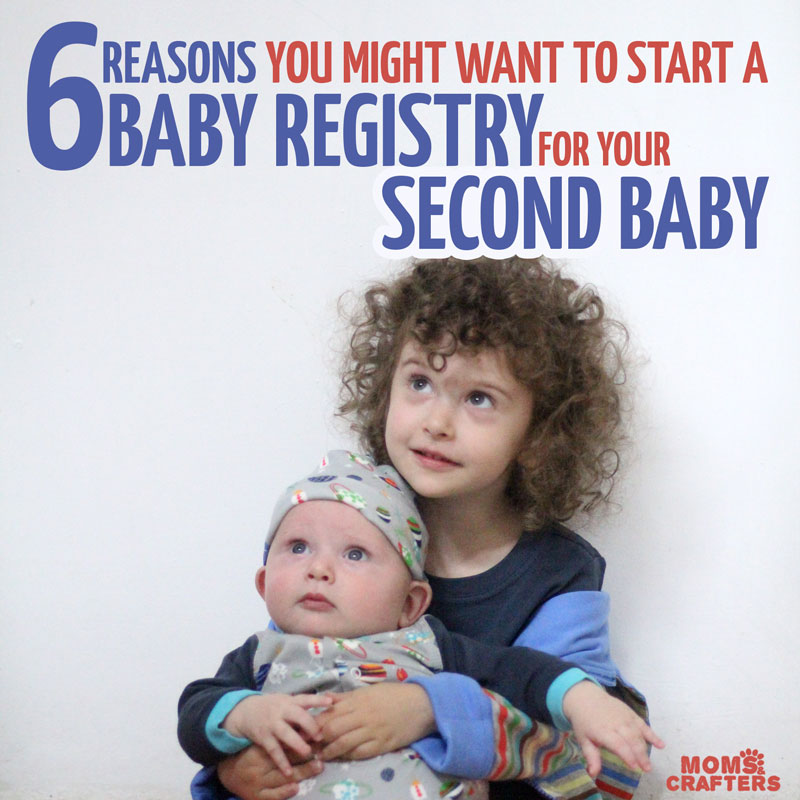 Want to know what to put on it? Find out what second-time moms need here!
Did you make a baby registry for your second baby? Which tips do you have to share? Comment below!