These mermaid pencil toppers are such a fun activity or favor for a mermaid themed birthday party – or make them just for fun! If you love this, check out my monster pencil toppers too! This post contains affiliate links.
---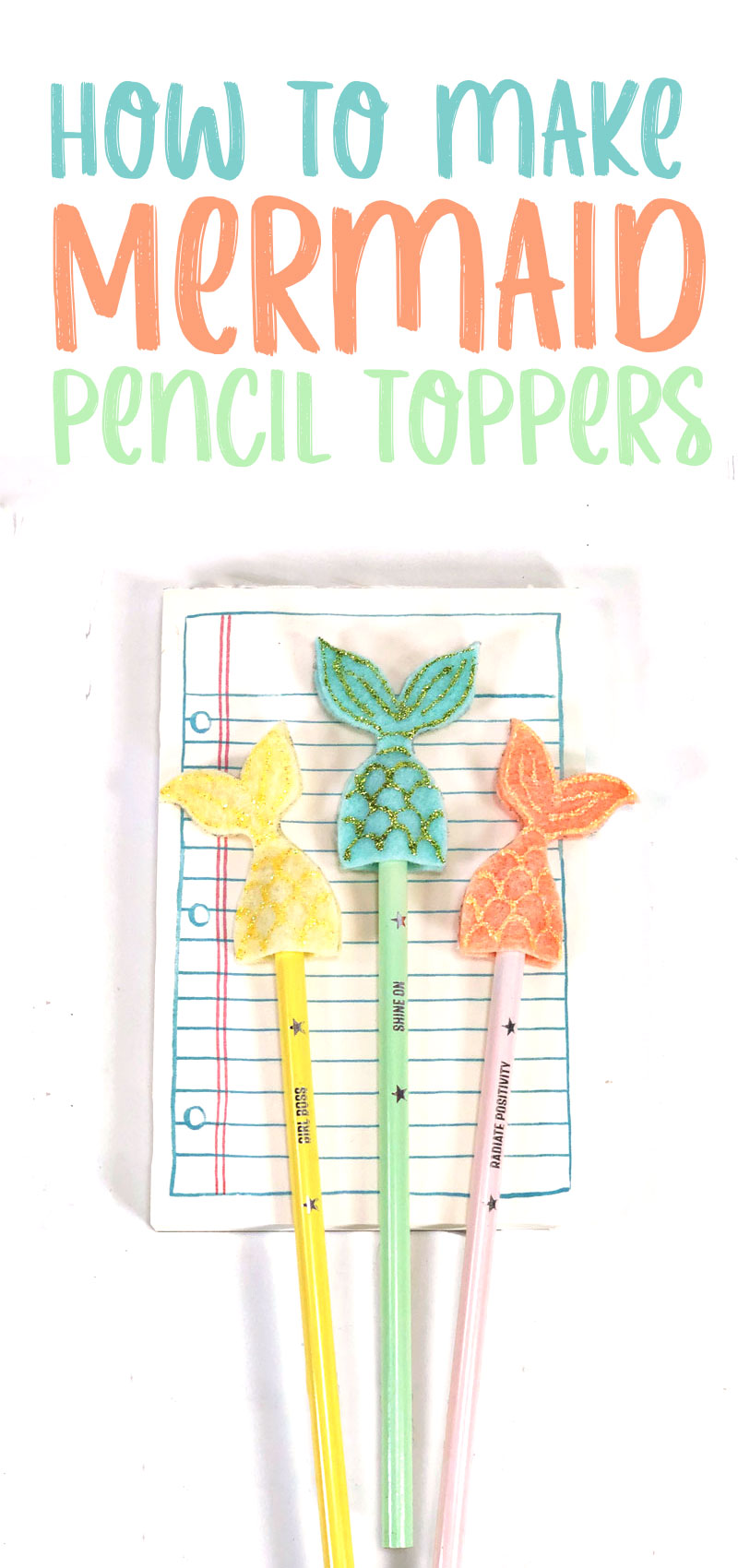 A mermaid tail pencil topper makes a fabulous back to school craft, and fun DIY school supplies for kids to craft with just a bit of help! So if you have a mermaid-crazy child in your house, this craft is a perfect way to ease back to school nerves.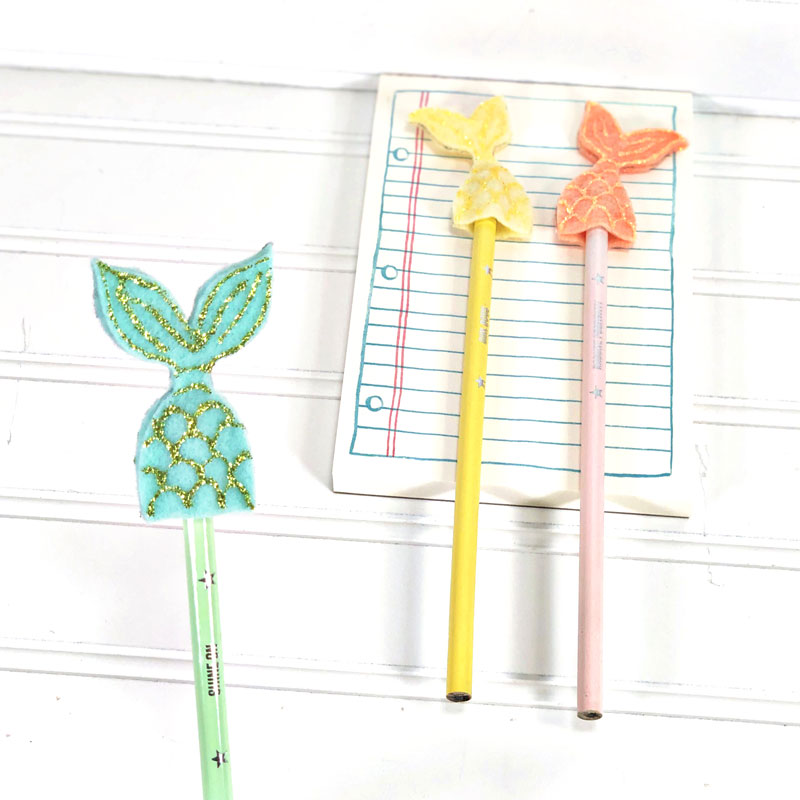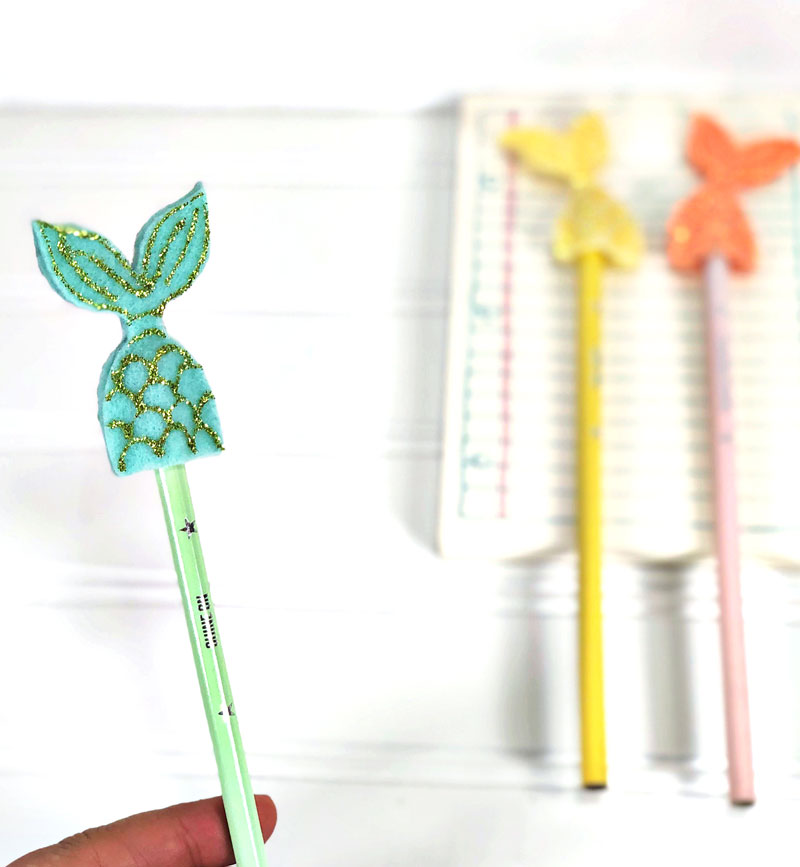 These mermaid tail pencil toppers are created from pastel colors of craft store felt sheets. Add some sparkle and shine with fast-drying glitter glue. I recommend keeping these monochromatic, and sticking with a single color. The glitter glue will be darker if you use pastel colors of felt. Or, use a neutral accent color such as silver.
And glitter glue adds sparkle without making the same mess that glitter would!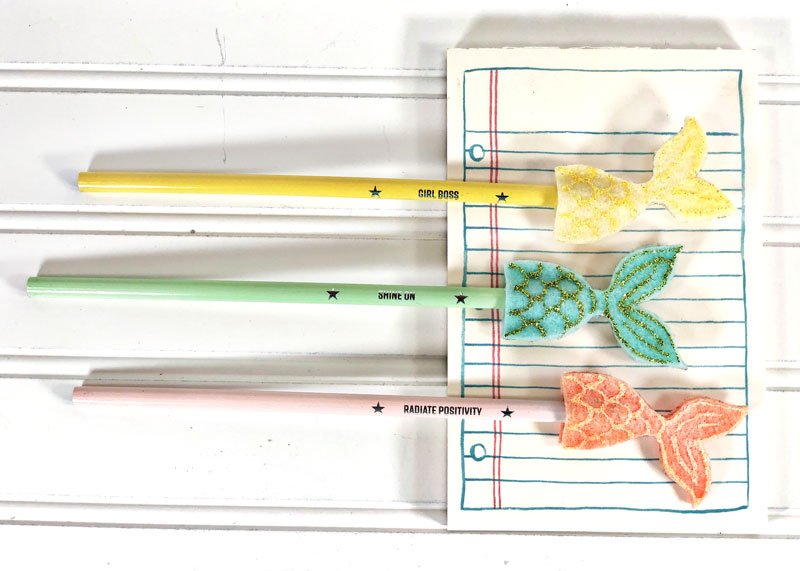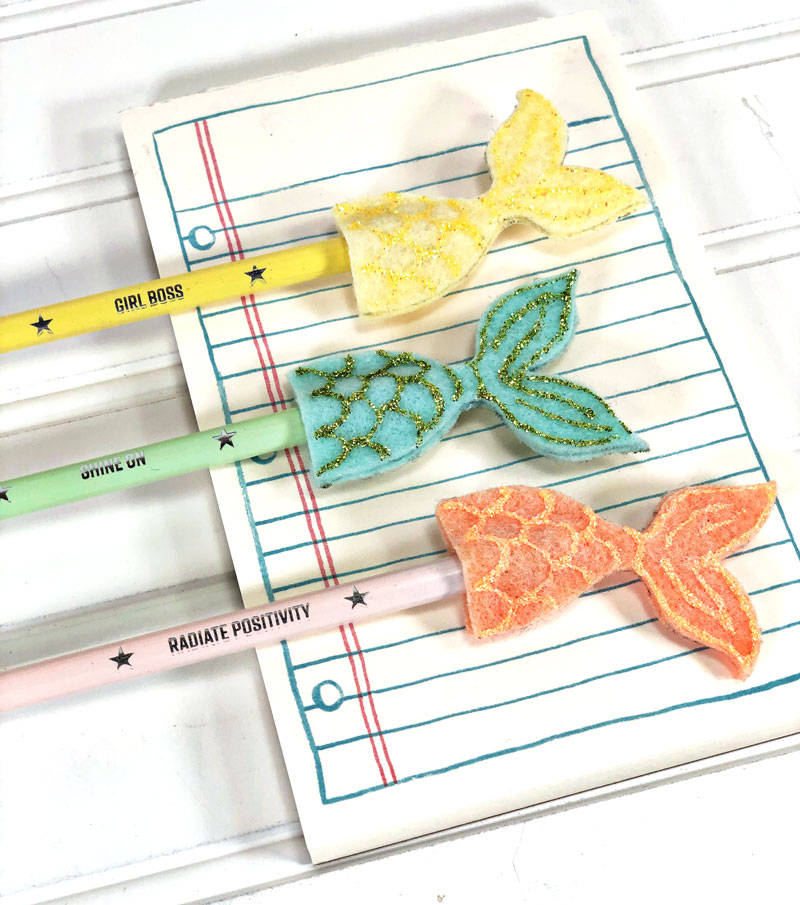 These also make fabulous party favors for mermaid birthday party. Or, it can double as an activity with a take-home element for older kids. Glitter glue dries pretty quickly, but just in case, do it at beginning of party.
These take about half an hour start-to-finish. Supplies are inexpensive, so quick-finishers can make doubles, or even triples.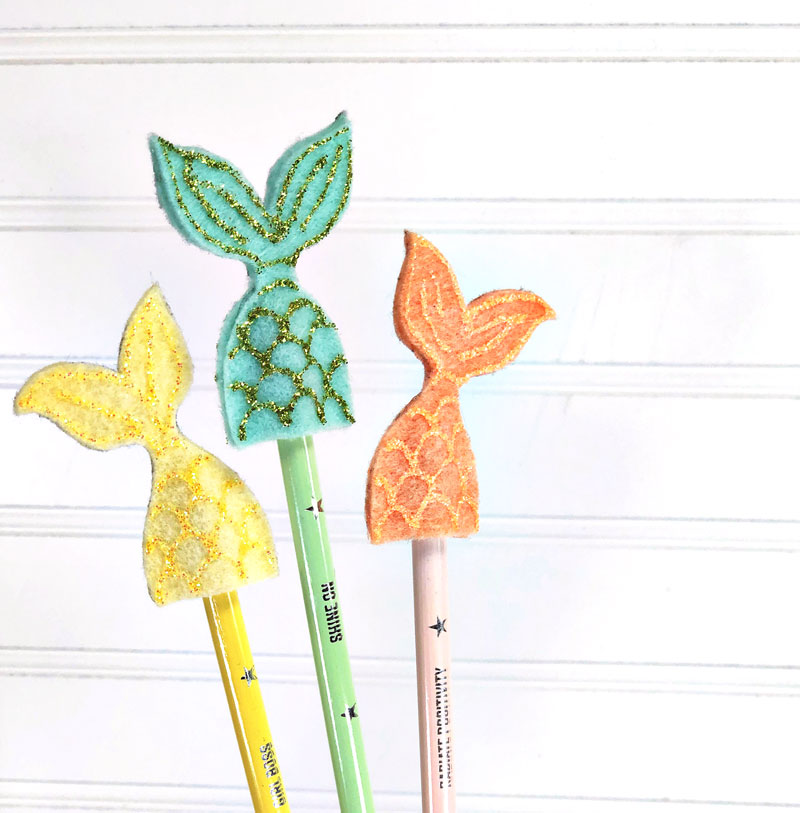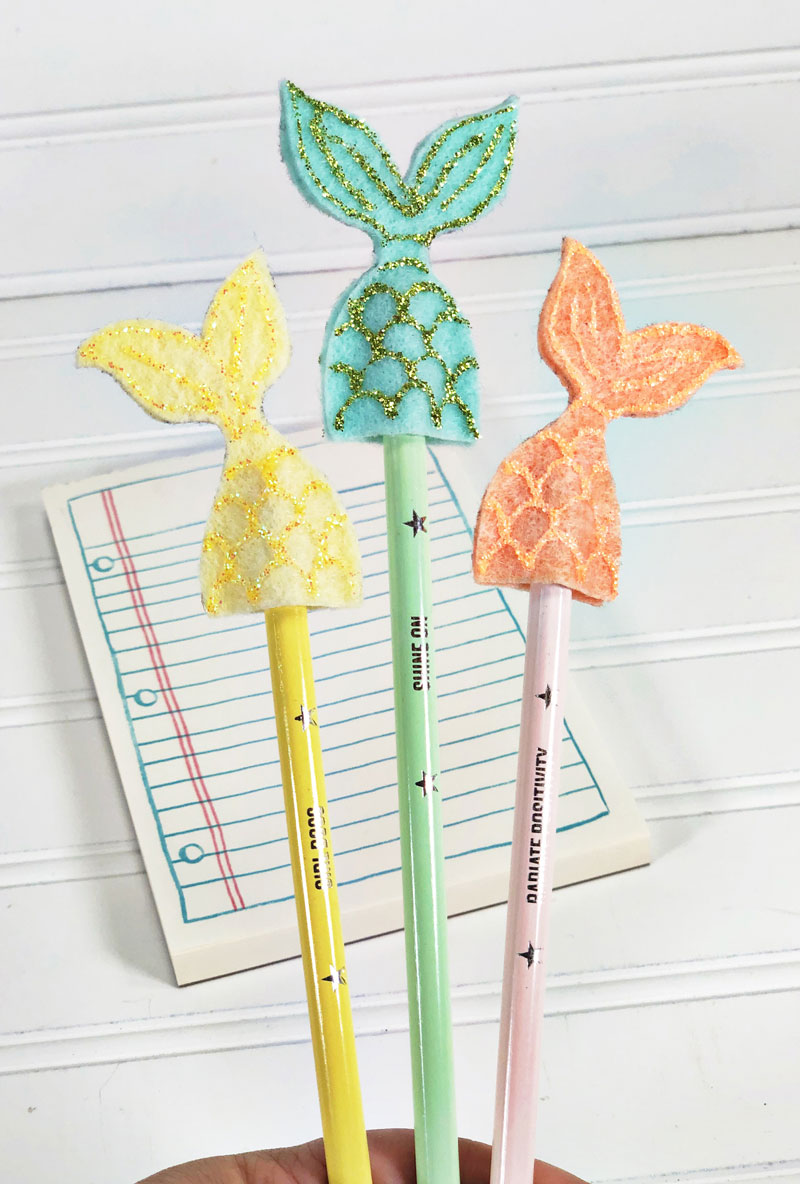 The pastel pencils came from the dollar store and have positive affirmations printed on them for some magical encouragement. If you can't find this at your local dollar store, check out this similar set.
Or, just use any pastel pencil set!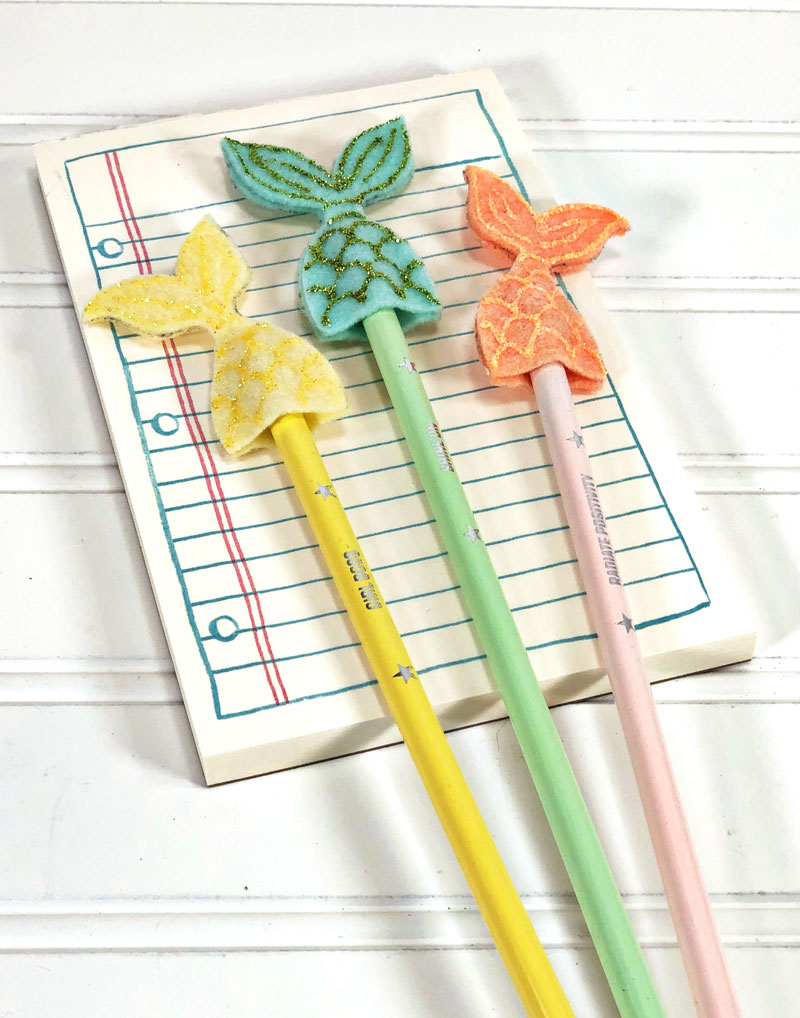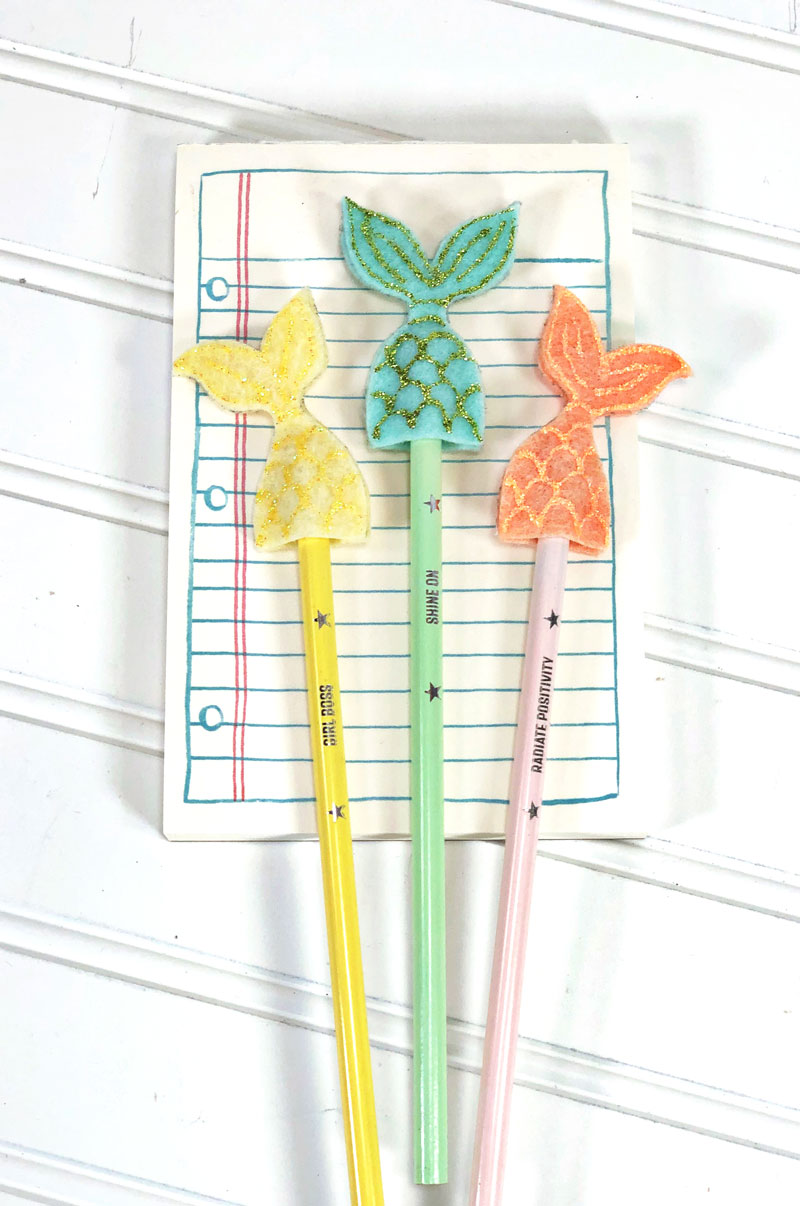 And finally, if you want to give kids even more opportunities for creative exploration, you can have them glue on small beads, sequins, or other embellishments. Because why not?
Tip: make it with a matching mermaid notebook!
Download the template
What you need to make a mermaid pencil topper
How to make a mermaid pencil topper
1. Download, print and then cut out the template with scissors. Trace it on a sheet of felt with a marker. Trace the mermaid tail once, flip it over and trace the reverse of the pattern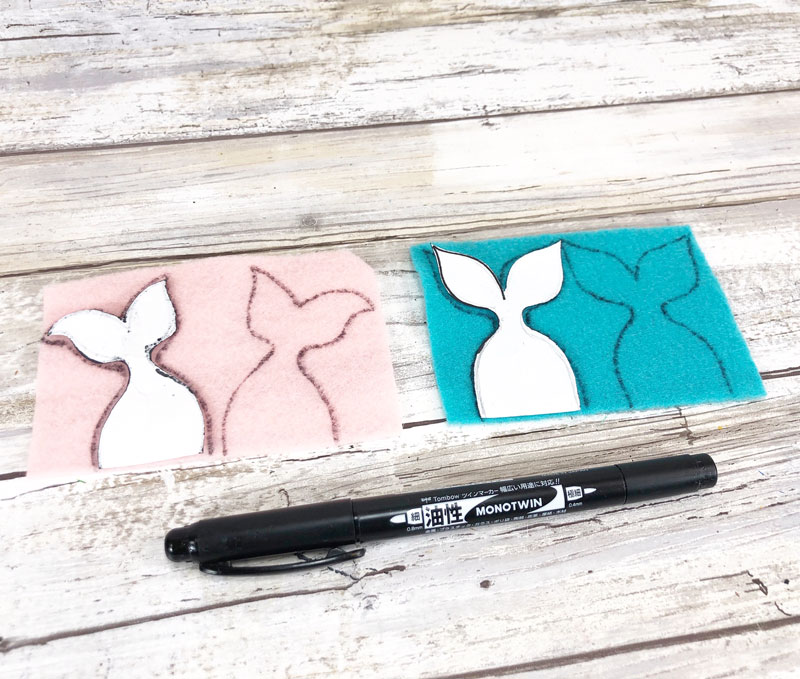 2. Cut out all your parts with scissors, cutting inside the traced lines, so you have a clean finished project. The younger children might need some help with this.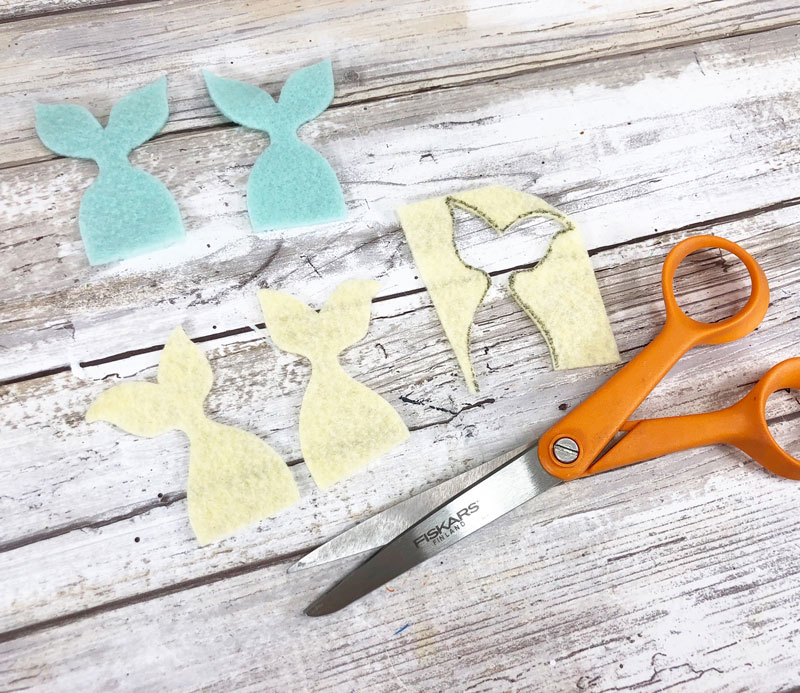 3. Time to decorate! Add scales and tail fin markings to your mermaid pencil toppers using coordinating glitter glue pens. Set it aside to allow the glitter glue to dry. Tip: placing the parts on a piece of cardboard before decorating will make them easier to transfer to a safe location to dry.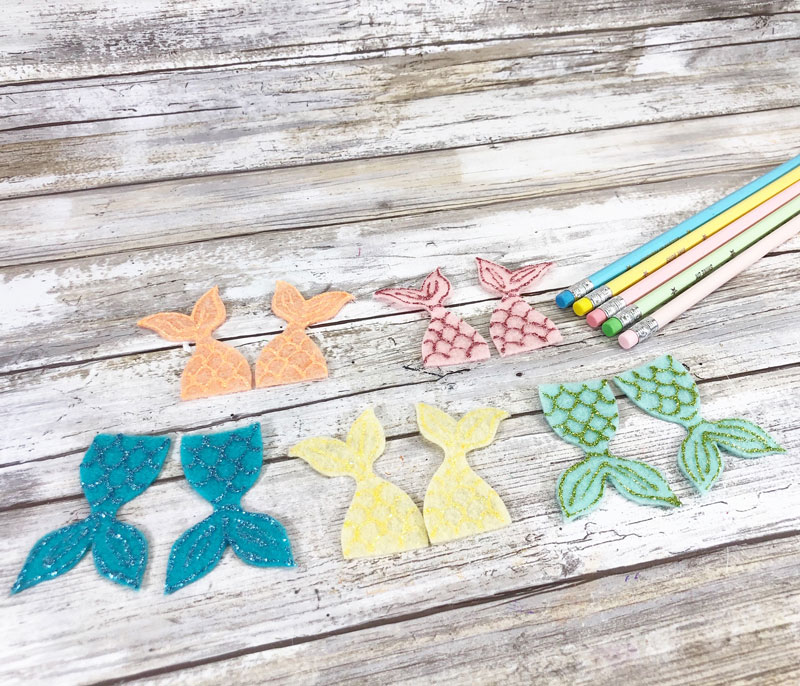 4. Place glue around the perimeter of the "body" of the tail and glue back to back with the other half, with enough space to sandwich a pencil in between. Use a low temp glue gun or felt glue. Felt glue will require more dry time on your part.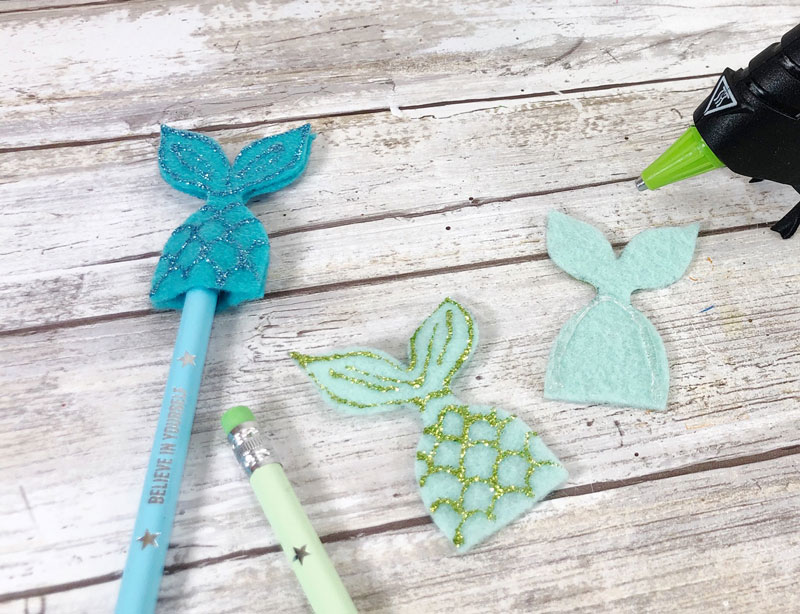 Glue the two halves of the tail fin together. Slide onto a pencil.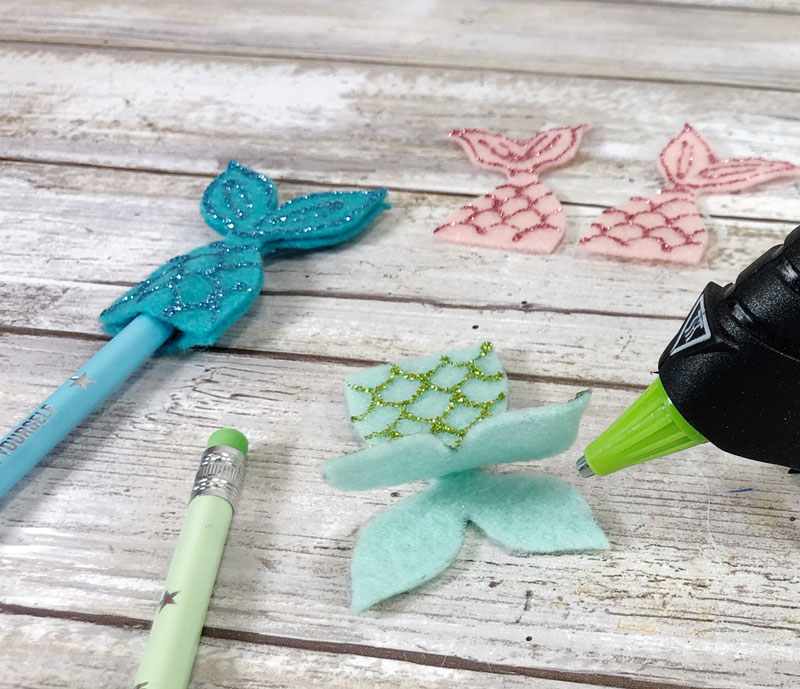 Your mermaid pencil topper is complete!