Craft an adorable toilet paper roll owl that's simply too cute for words! You can check out my other fun paper owl craft here or scroll down for this cuteness. This post contains affiliate links.
---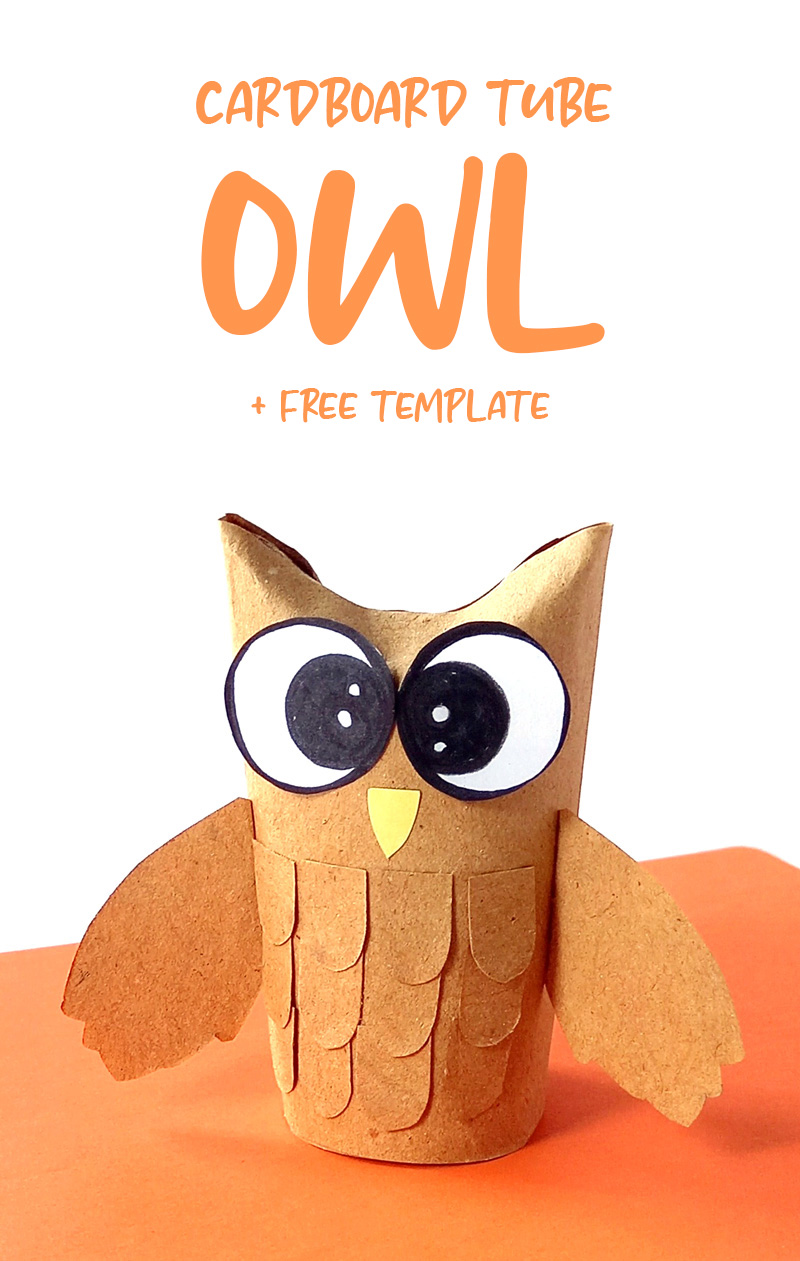 Owls are so cute, you'd never guess they're birds of prey! But we love to love their friendly faces, and so this owl toilet paper roll craft is a huge hit!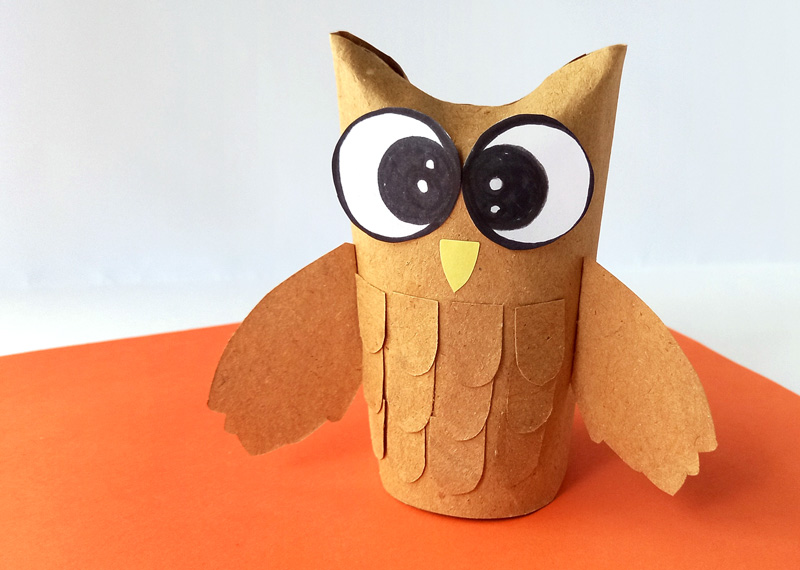 Use the template to cut wings, feathers, a beak, and eyes for your owl. Using kraft paper for this gives it a fantastic organic look, but you can pull out the paint and construction paper too if you'd like.
It was kind of a mystery to me why owls are such a "fall animal" other than the general woodland vibes people go for when decorating for fall. I found two reasons:
Because they are nocturnal, they go along with the whole spooky Halloween theme.
Possibly the real reason: owl mating season is October-November, so they hoot loudest then.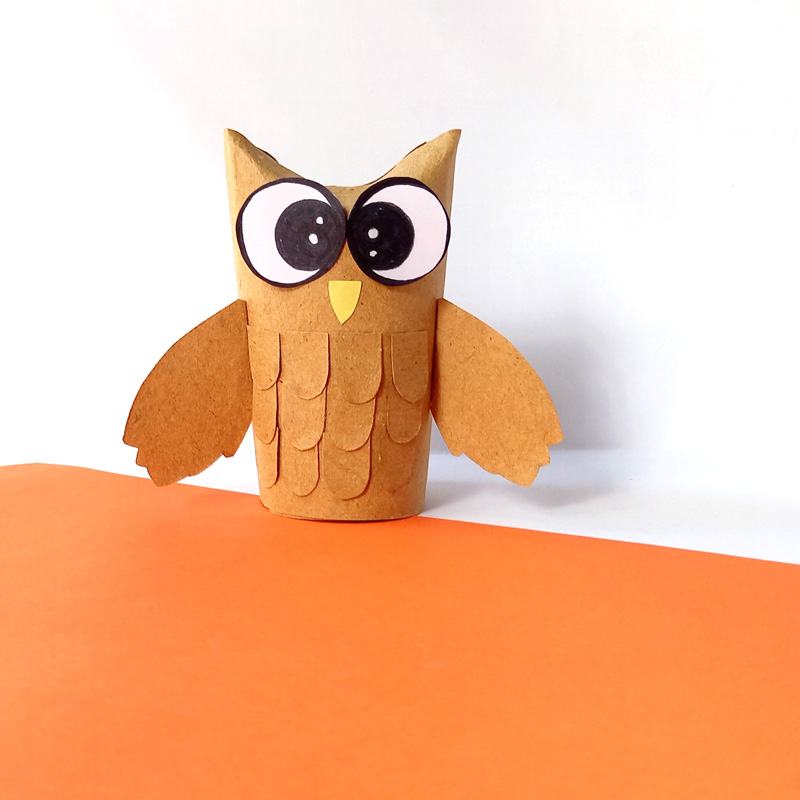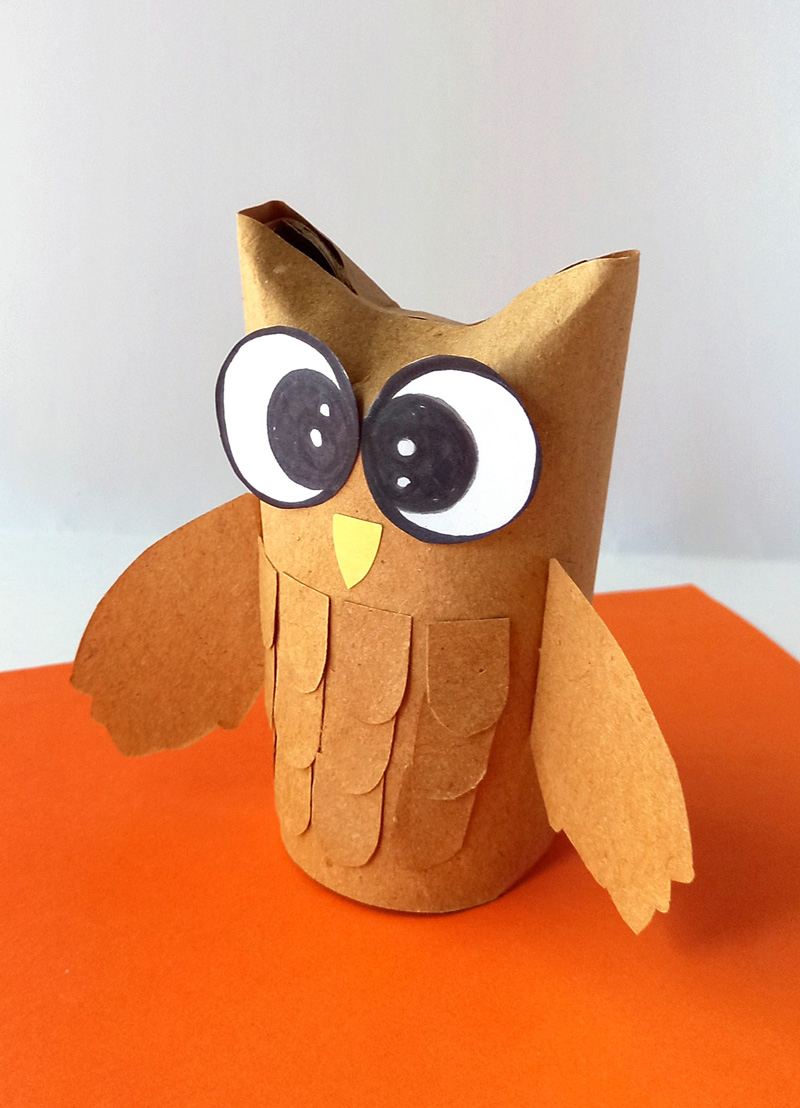 Whatever your season and reason for crafting owls – whether it's as a letter O craft, to teach about nature, or to celebrate the seasons, this toilet paper roll owl craft is a great choice!
How to make the toilet paper roll owl (and all your toilet paper roll crafts) more hygienic
While toilet paper roll crafts were a mainstay of our classrooms, people are a bit more germ-aware these days, so here are a few tips to make these without pulling the garbage out of your bathroom…
You can actually buy craft cardboard tubes – they're usually better quality than toilet paper rolls.
Use paper towel rolls that sit in your kitchen or cleaning cabinet, not the bathroom.
Remove the roll before using the toilet paper – either by re-rolling it, or, some brands can actually be loosened and wiggled out from inside the roll.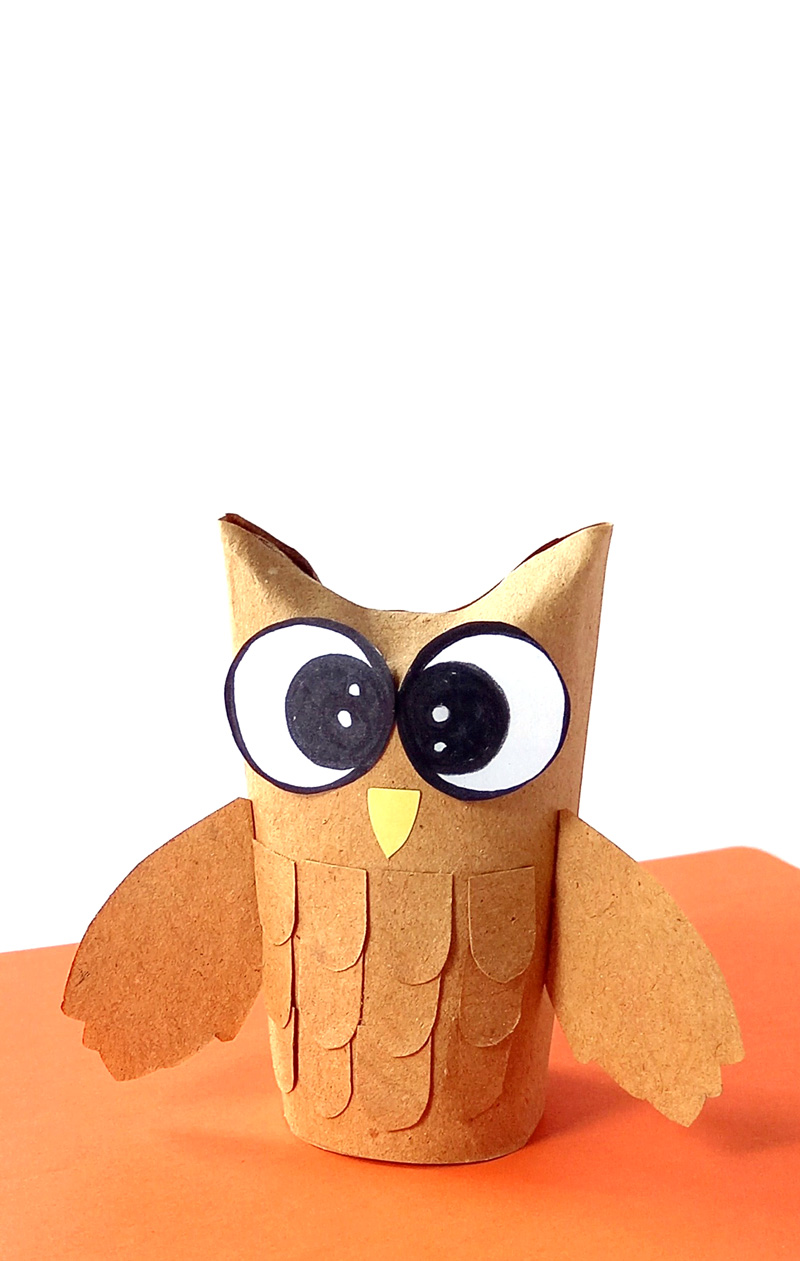 Download your free toilet paper roll owl template
Download your printable by entering your info in the form below. It'll arrive in your inbox. You'll be taken right to a one-time limited-time offer to get a huge paper craft bundle at an even huger discount. Don't worry if you're not interested – your download will still arrive in your inbox, ready to craft and enjoy! You'll be signed up for email updates – unsubscribe at any time.
Supplies needed to make this owl craft
Construction paper for beak
Pencil
Scissors
Optional: markers
How to make an insanely cute toilet paper roll owl
Tip: print the template before starting. Template is designed for tracing onto colored paper. However, if you'd like to streamline it and skip the tracing, you can print it directly onto the Kraft paper and cut it directly from there, since most of the owl is Kraft brown. You'll then use only the parts that aren't as a template to trace onto the correct color and use that way.
1. If you'd like, measure your toilet paper roll and cut a piece of brown Kraft paper to cover it. Or, leave as is if using nice crafting tubes. You can use my template too.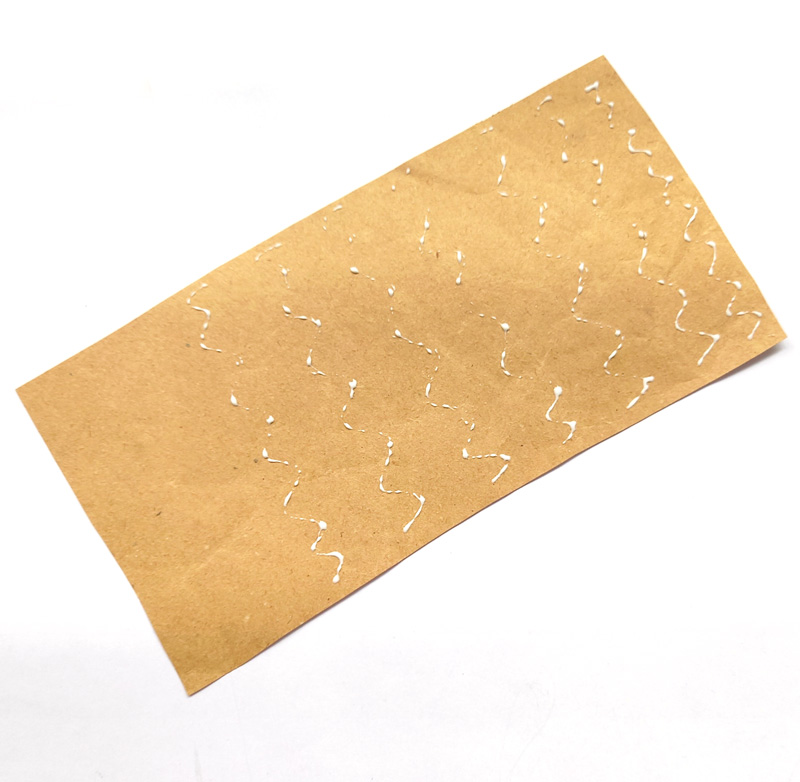 2. Wrap your toilet paper roll.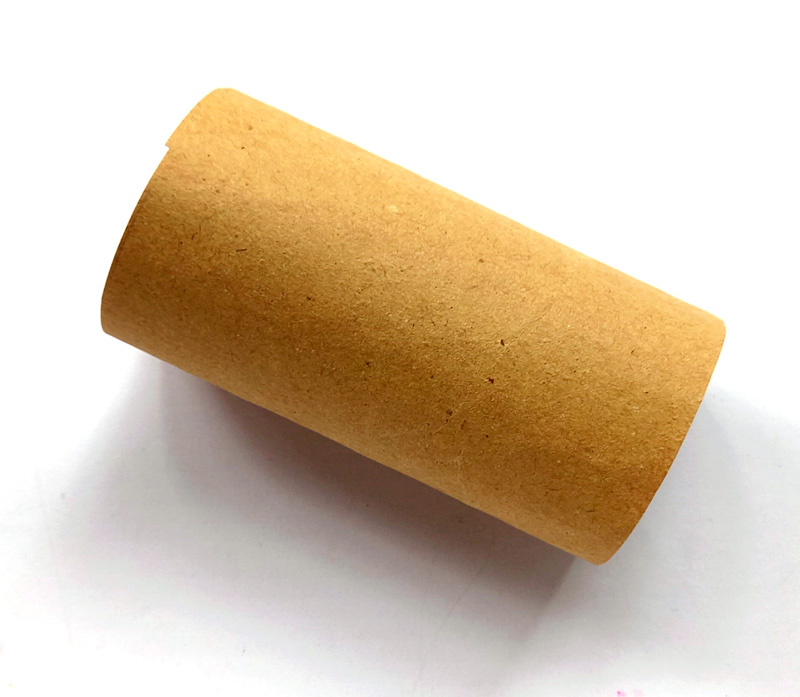 3. Press the top front of your toilet paper roll inwards to form an indentation, with a peak on each side.
4. Repeat on the back. It should look a little like an owl head with ears.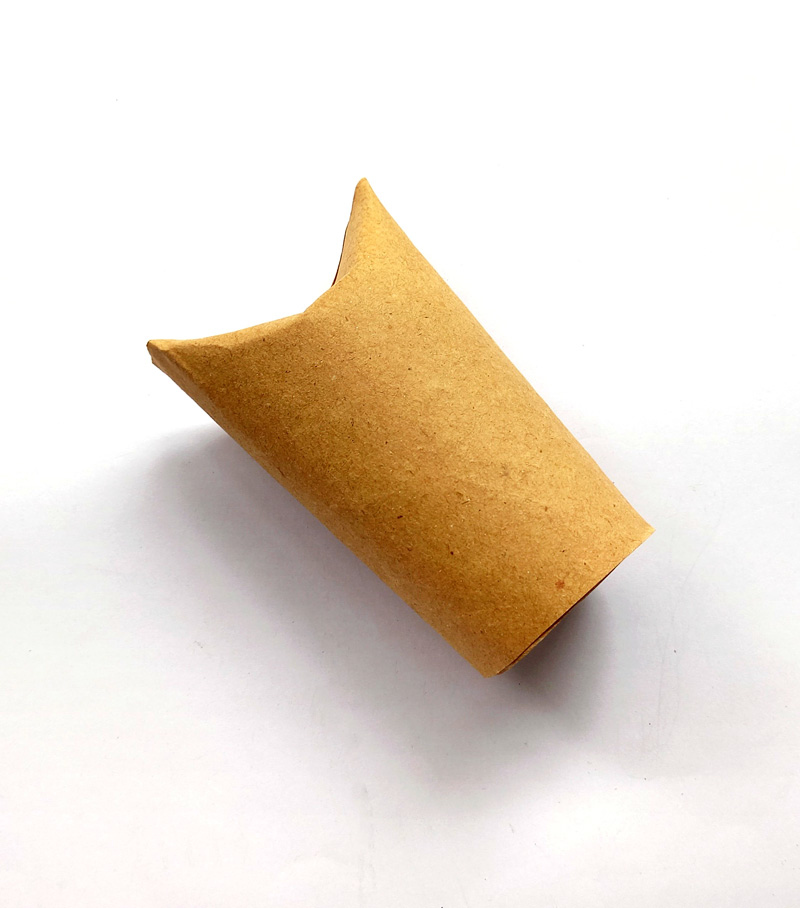 5. Cut out the feathers and wings from the PDF template. Trace the beak onto the color of your choice and cut that out as well.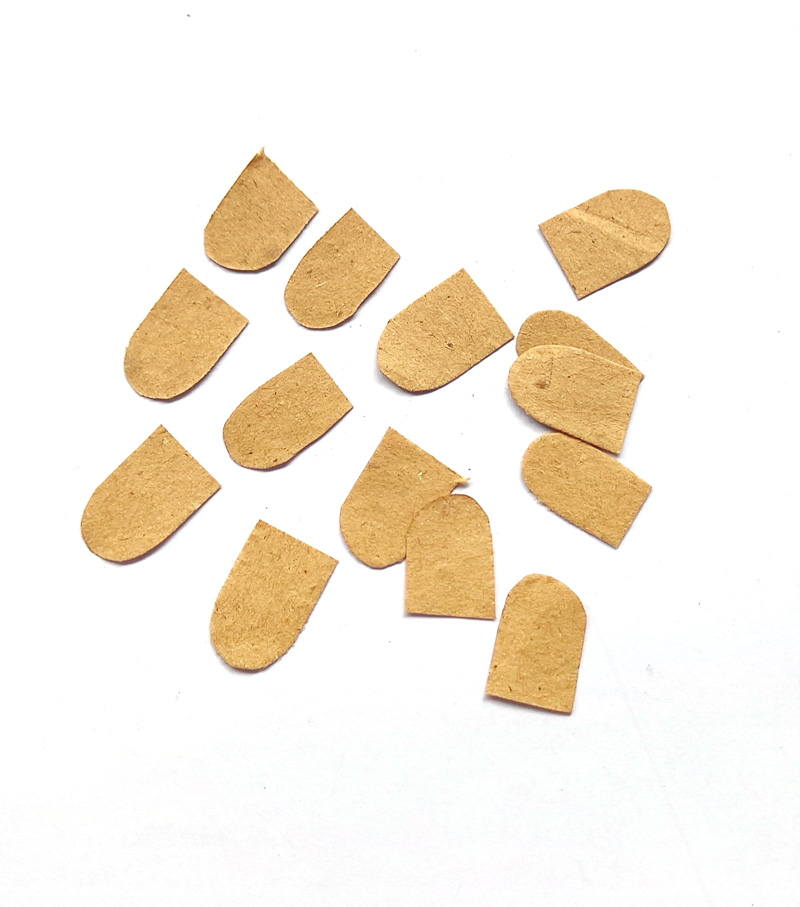 6. Start gluing the feathers on the bottom half of the toilet paper roll. You're really just leaving enough space for the head portion.
7. Continue gluing feathers onto your toilet paper roll owl until you're satisfied. I recommend overlapping them a bit to make it look cooler.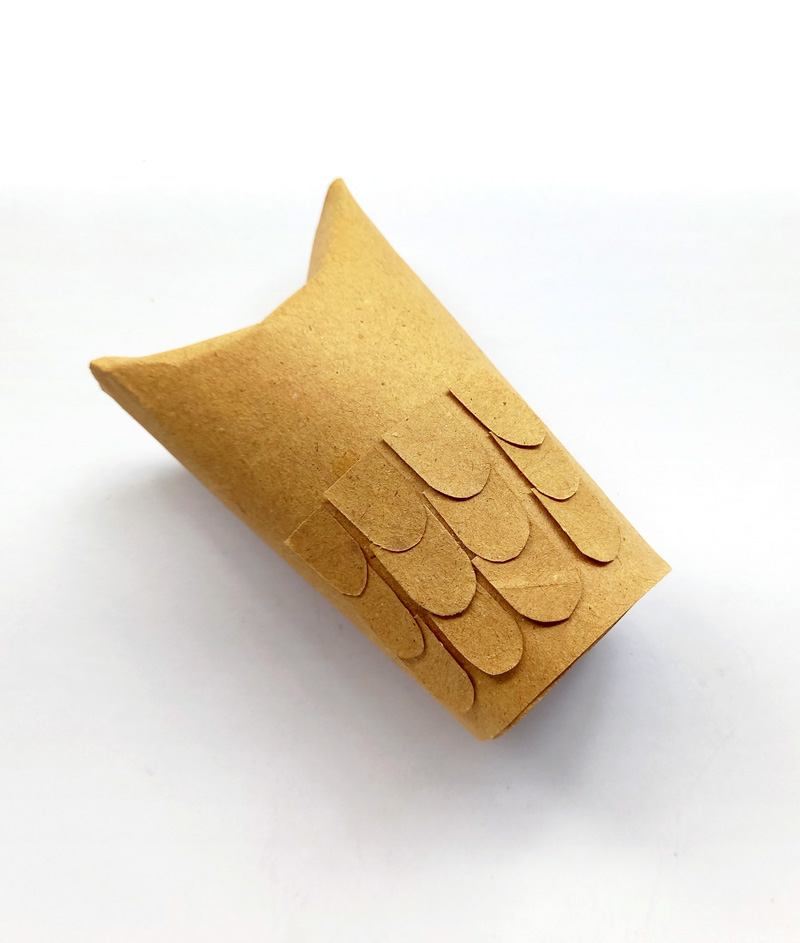 8. Glue the owl's eyes on top. You can illustrate your own, trace the template, or use the template (printed on white) directly.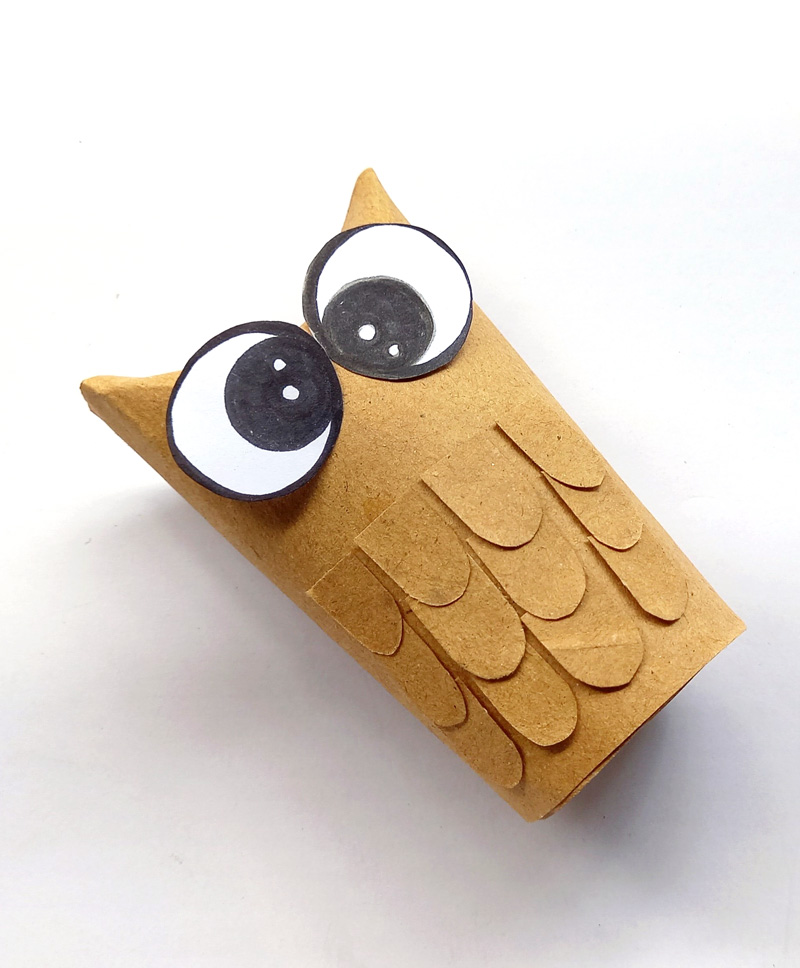 9. Then, glue the beak beneath the eyes.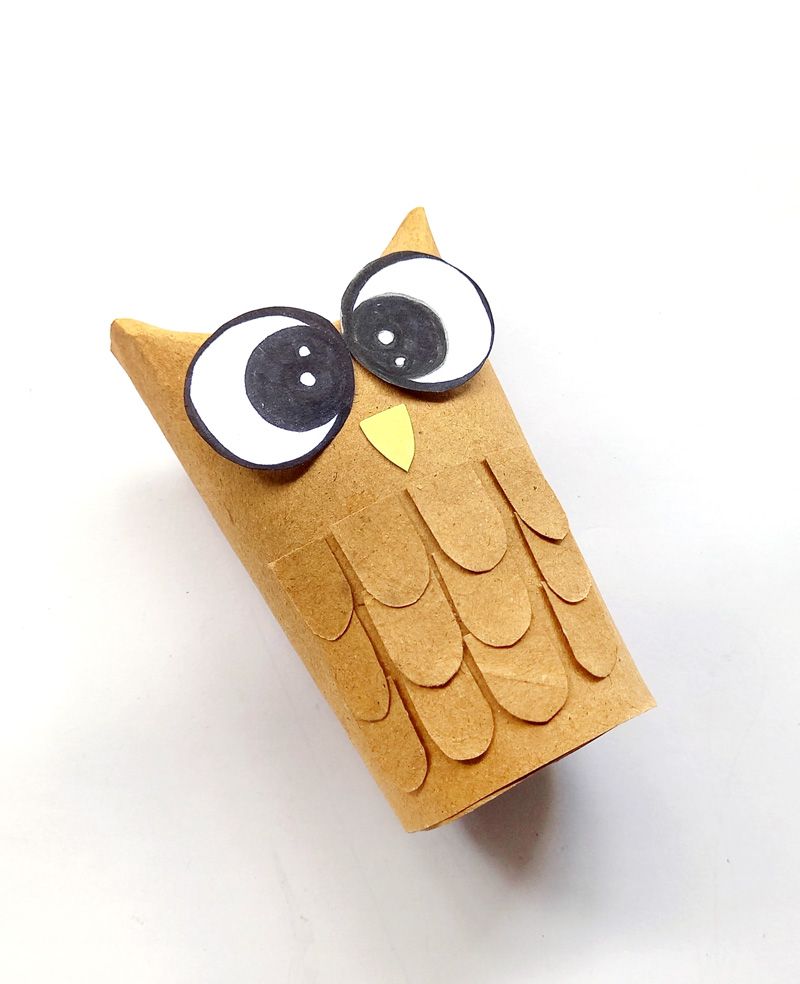 10. Glue the wings to either side of your owl to finish it off.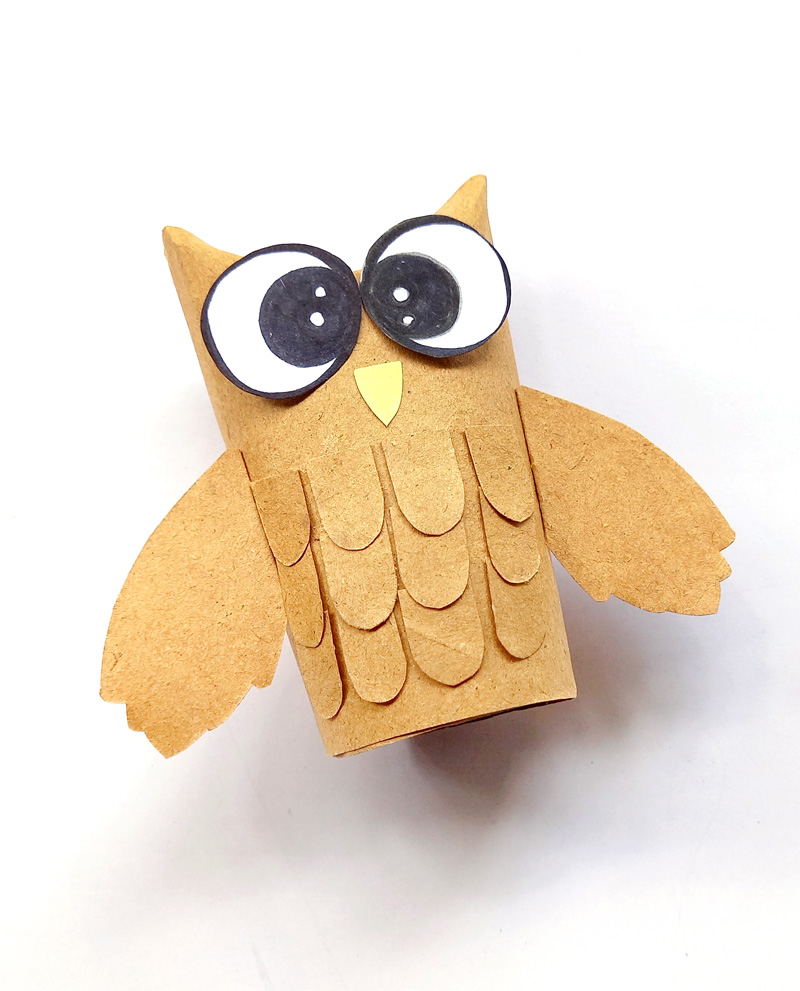 Your toilet paper roll owl is complete! Any variations to share? Comment below!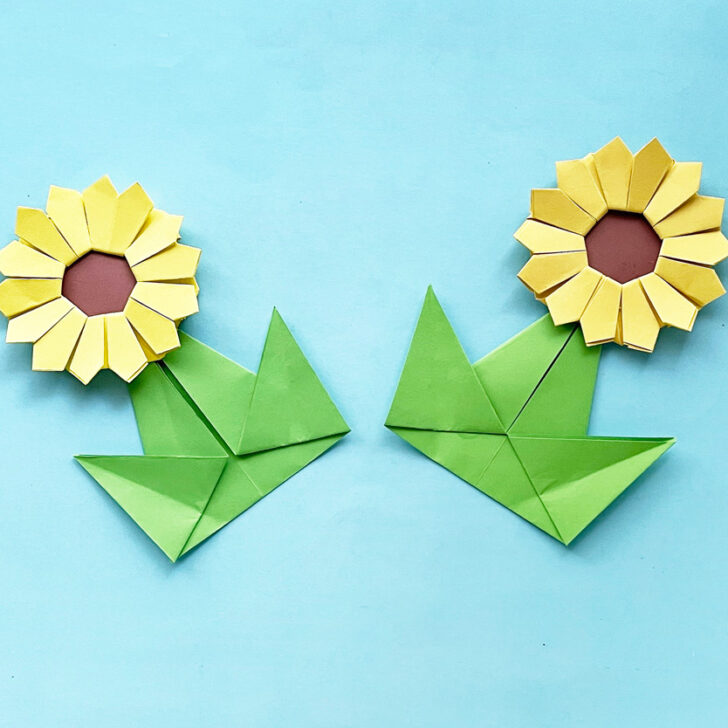 Craft these gorgeous origami sunflowers to bring in the summer spirit! When you're done, check out these origami Koi Fish to add to your collection. …