If you are looking for a DIY friendship bracelet to make, then you are in the right place! These cool macrame (knotted) bracelet ideas range from simple and advanced, and include some beaded options as well. Check out my master list of DIY bracelets (including how to finish them and make them from scratch), or scroll down for these projects. Disclosure: this post contains affiliate links.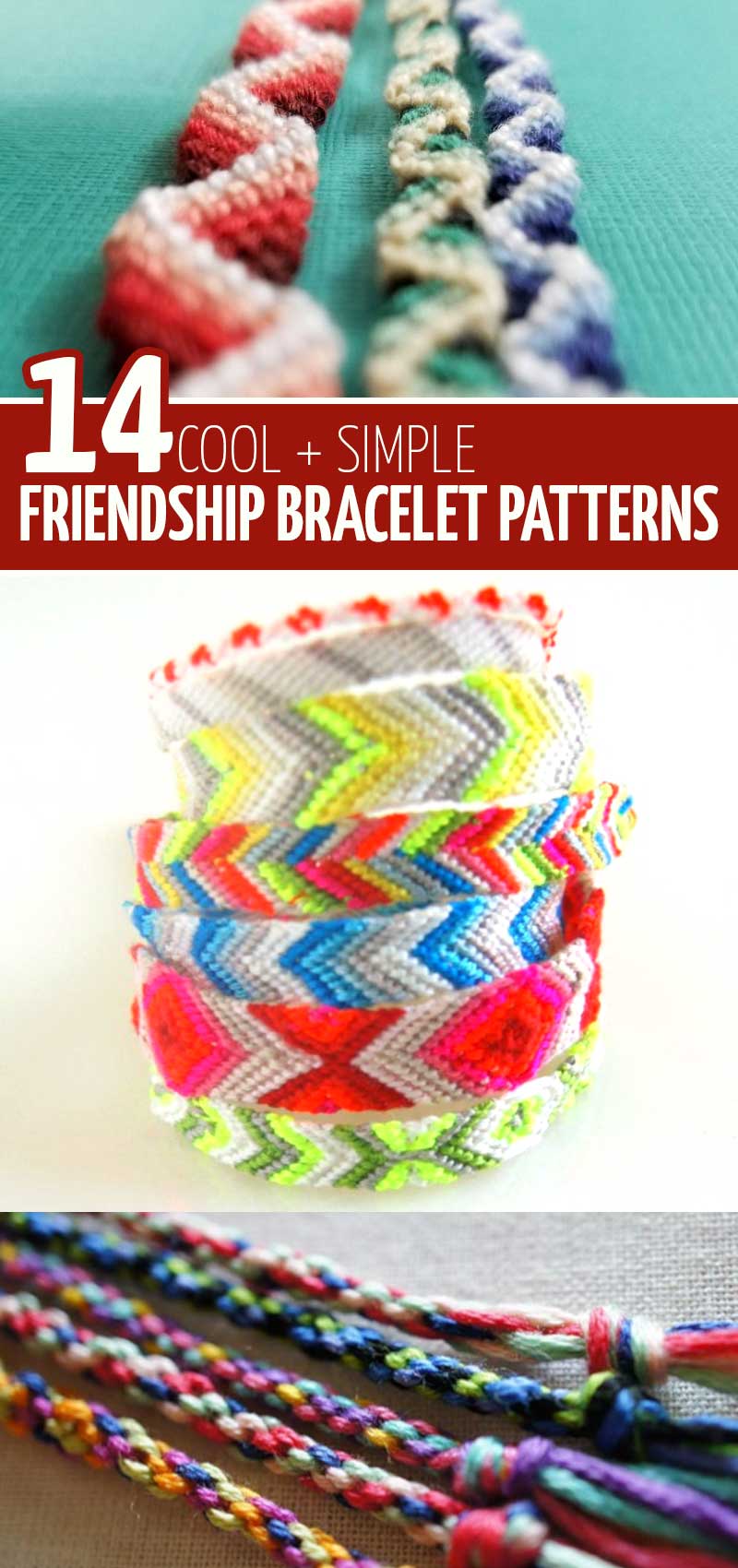 Friendship bracelets at the store are pretty basic, and most of them aren't that unique. Friendship bracelets might seem like something you used to do back in summer camp when you are a kid, but this can be a fun craft to do for or with your kids. Some are even sophisticated enough for grown ups.
It's an art, and I personally still have fun making a DIY friendship bracelet here and there. Even if you've never made a bracelet before, there is still something here for you to make!
Knotting friendship bracelets are a branch of Macrame – the art of making textile using knots instead of weaving. So yeah, it's an art form, totally appropriate for all ages. Ha! See if I'll stop making 'em just cuz I'm thirty!
I love making my own bracelets and testing new fun patterns and designs. As a kid, I can remember building friendship bracelets with my friends, and even creating them as a teenager. Friendship bracelets don't just have to have your best friend's name anymore, now you can make them out of everything from leather to Perler beads!
The following list of awesome DIY friendship bracelet tutorials is divided into 3 categories based on the style of bracelet:
Easy bracelets from string
Intermediate to advanced knotting friendship bracelets
Beads/Specialty
There's something for everyone in here, so grab your best friend and let's get started!
---
Want to learn how to make jewelry out of anything? Get the book! It's got loads of fun, quirky, and colorful jewelry ideas for teens and teens-at-heart – PLUS more unique twists on friendship bracelets!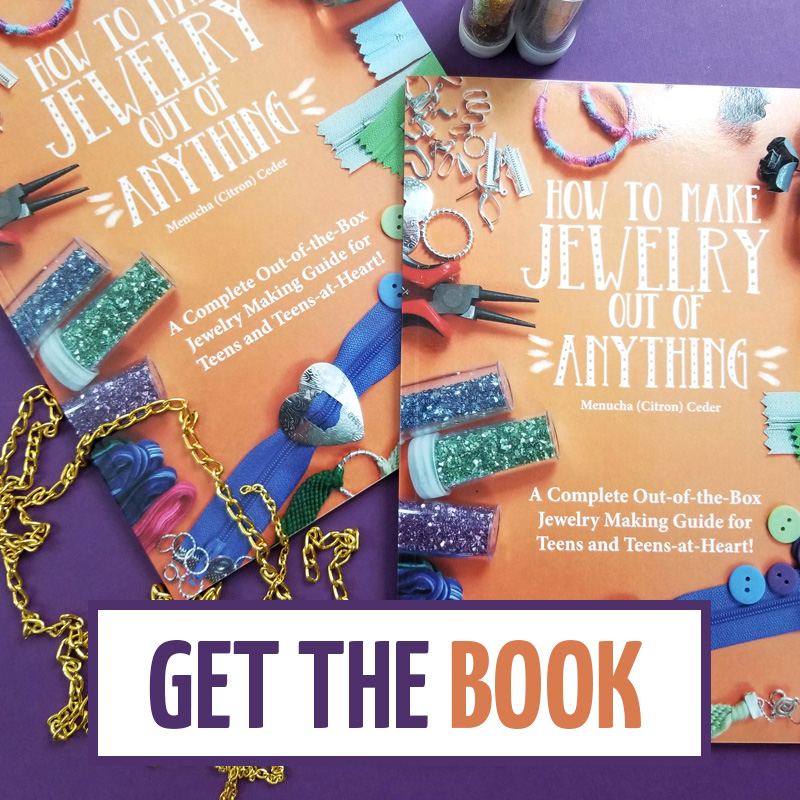 ---
Easy Friendship Bracelet String Tutorials:
These DIY Friendship bracelets are perfect for beginners, using simple knotting patterns and string for easy to make style!
1. Jellyfish Friendship Bracelets by Crafting Chicks: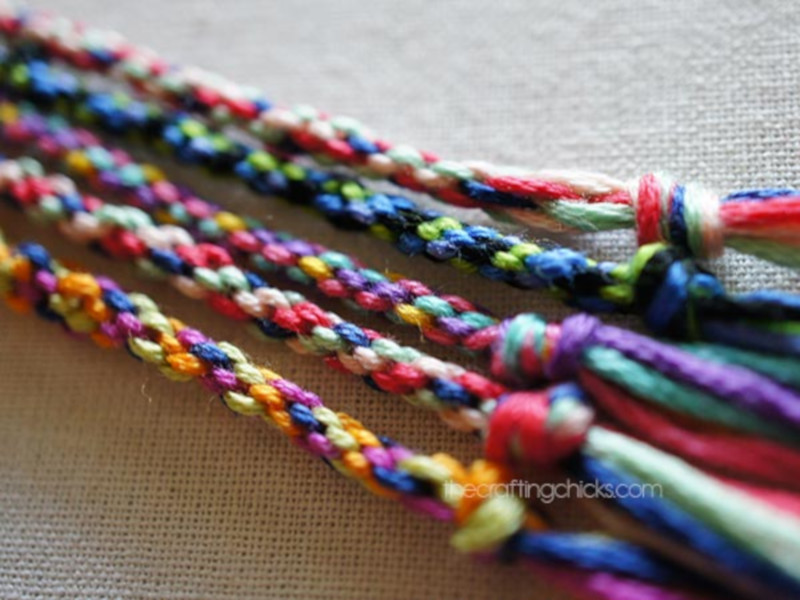 The jellyfish bracelet gets its name because the embroidery floss that's used hangs down like the tentacles on a jellyfish. This unique bracelet takes a simple braided bracelet and adds a twist at the end.
2. DIY Friendship Bracelet by Living Ideas: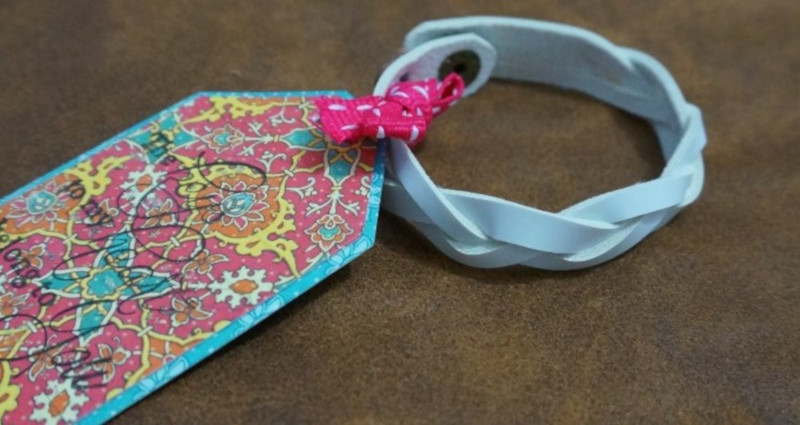 This animal-friendly faux leather bracelet is a great stylish friendship bracelet option for an amazing braided friendship bracelet.
3. DIY Braided Friendship Bracelets by Moms and Crafters: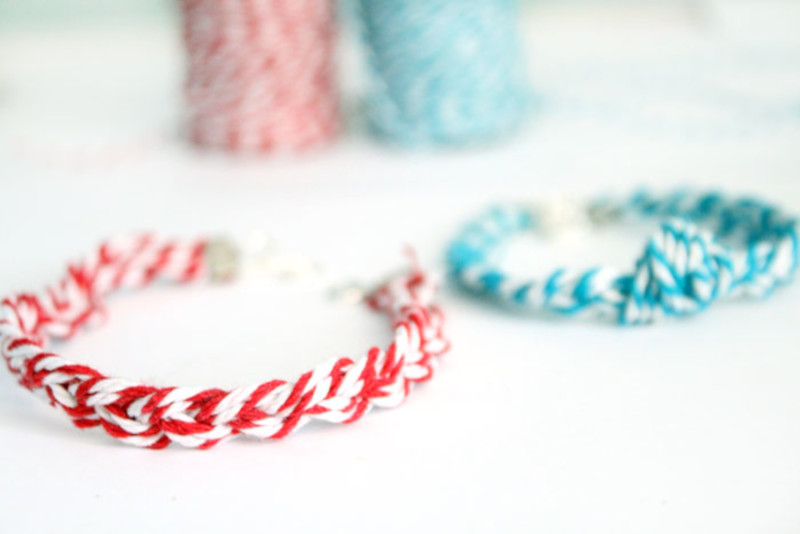 These DIY braided friendship bracelets are a great way to practice jewelry making for beginners. The skills needed for this craft are pretty basic, and you can make these bracelets for cheap! They use bakers twine for a unique finish, and are finished off with ribbon crimps to make them reusable.
4. Simple DIY Friendship Bracelets by Simplify Create Inspire: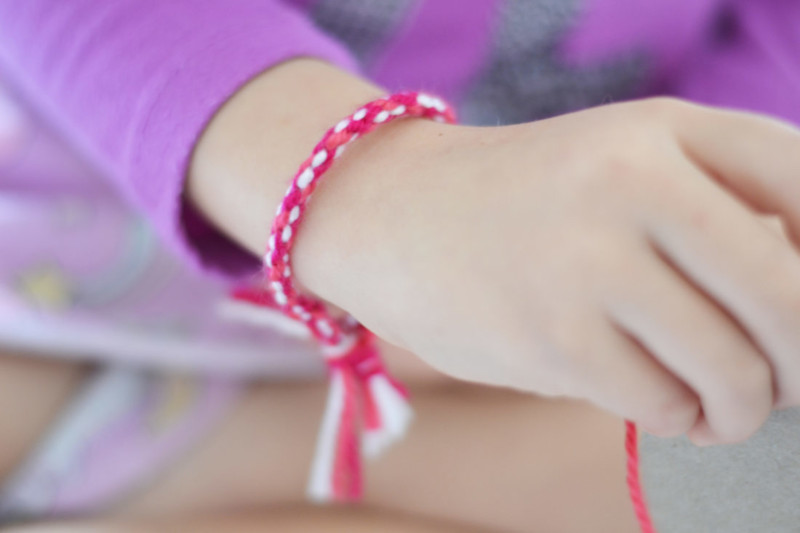 If you are looking for a simple friendship bracelet design, this is the one you want to go with! This is a great cost-effective option for young girls and boys to make too.
5. Adorable Loopdedoo Bracelets by Blue Bear Wood: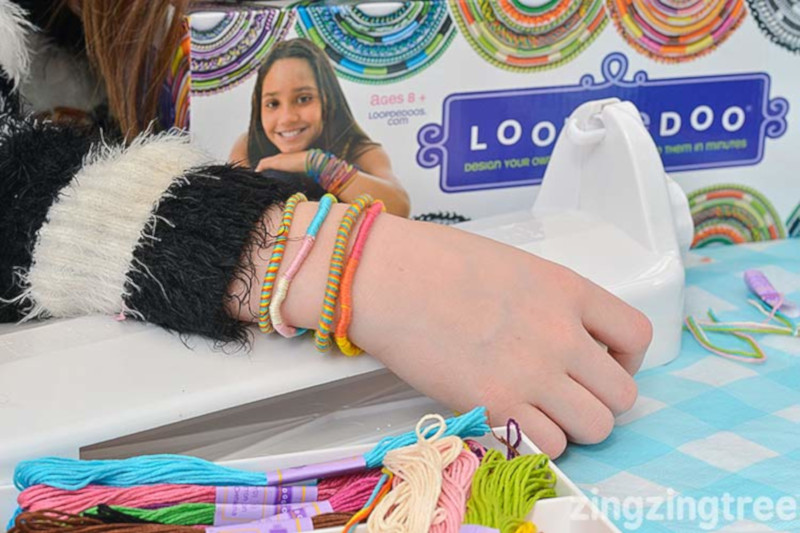 For this easy bracelet design, you only need three materials. You can have an adorable friendship bracelet in just a few minutes! You will need this specific bracelet-making machine (or maybe you can figure out how to make it without?)
If you're ready to get started and make your own friendship bracelets, start with these 3 designs: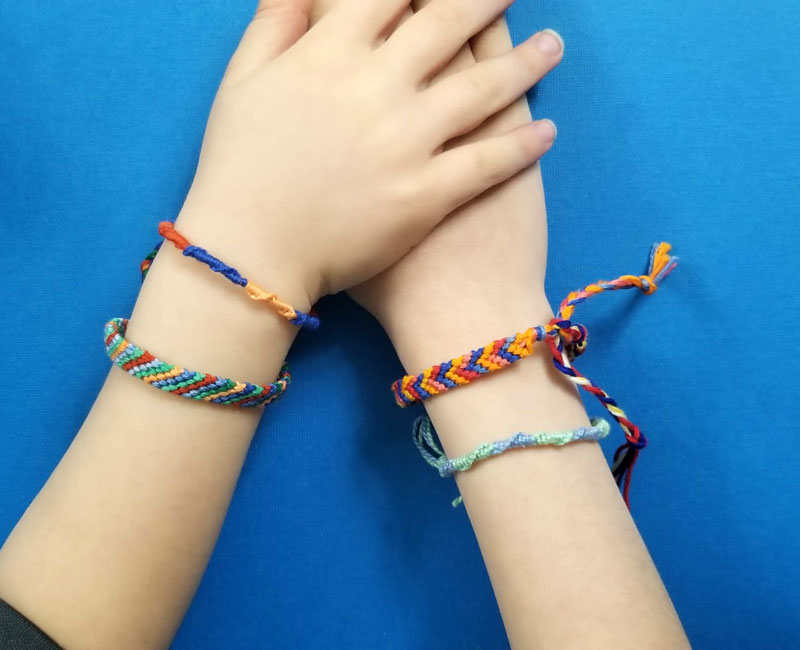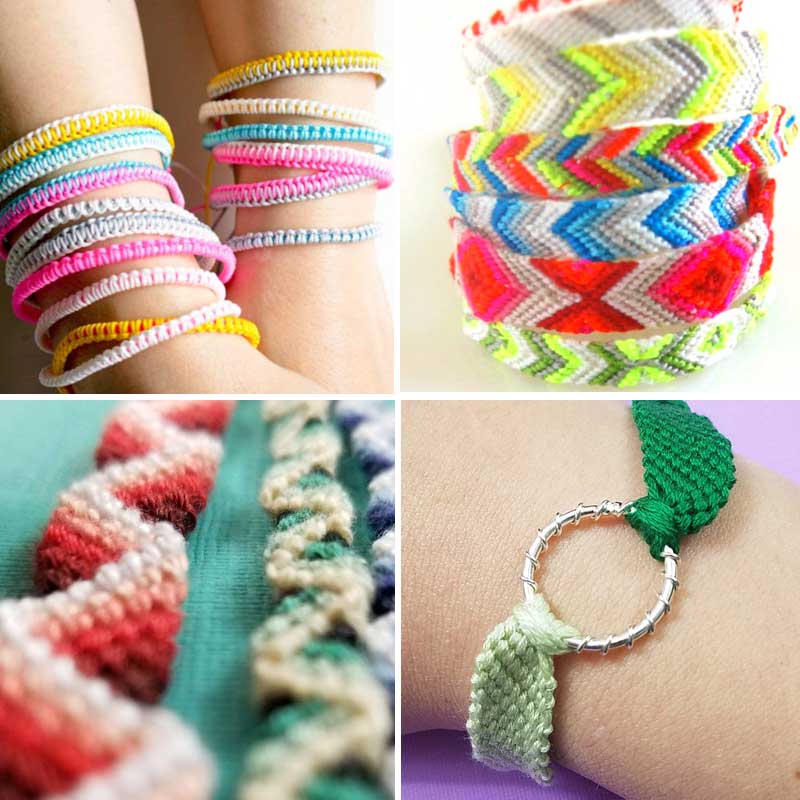 Intermediate to advanced knotting DIY friendship bracelet Ideas
These DIY Friendship bracelets take a little more patience to make, but they're worth it!
7. 3D Zig Zag Friendship Bracelet by Moms & Crafters: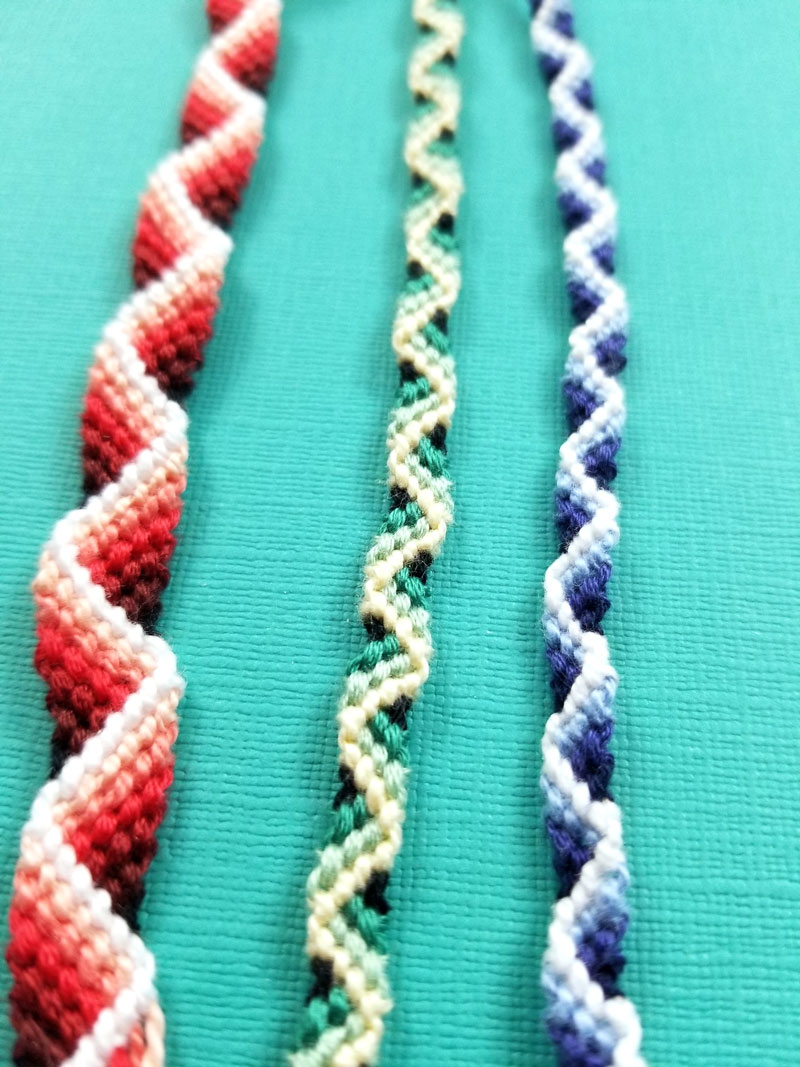 Use different shades of the same color of embroidery floss to create a magical 3D effect on these advanced zig zag friendship bracelets. I designed this pattern as a young teen and love making it until today! Finish it off with a ribbon crimp and wear it as a fun jewelry accessory.
8. Friendship Bracelets by Purl Solo: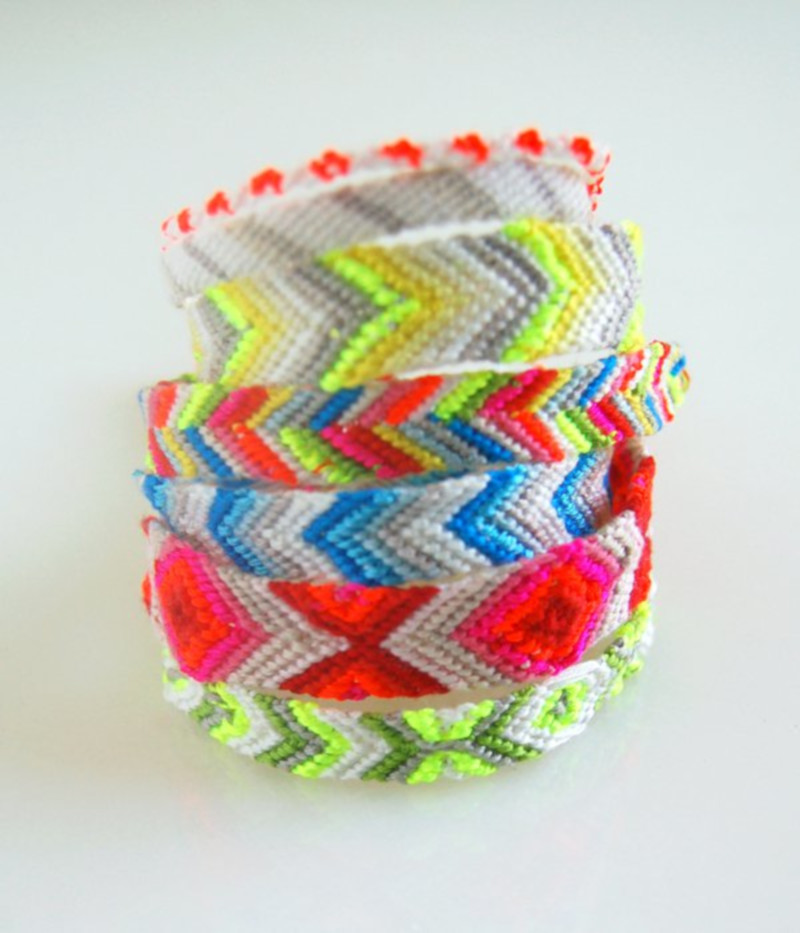 This beautiful Macraméd bracelet will remind you of the '90s! These old school friendship bracelets are a little more complex but just as fun. They'll be as complicated as you make them.
9. Friendship Bracelets by Red Ted Art: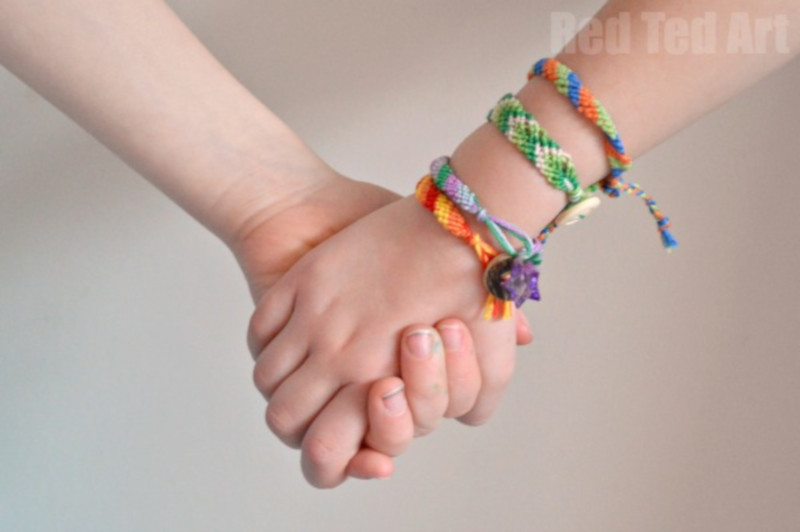 If you are an absolute beginner when it comes to macrame, then this is the friendship bracelet for you! This DIY bracelet uses embroidery thread and is easy enough for anyone to make. They're the patterns that I personally started with!
10. Breezy Friendship Bracelets by Purl Solo:
This knotted friendship bracelet tutorial is easy to do, but still colorful and vibrant. It uses a stitch often used in paracord, and is designed to stack as many as you'd like.
Beads/Specialty
These DIY Friendship bracelets use beads and other materials to really set themselves apart. Your friend will love these styles!
11. Melted Perler Bead Braided Bracelet by Pink Stripey Socks: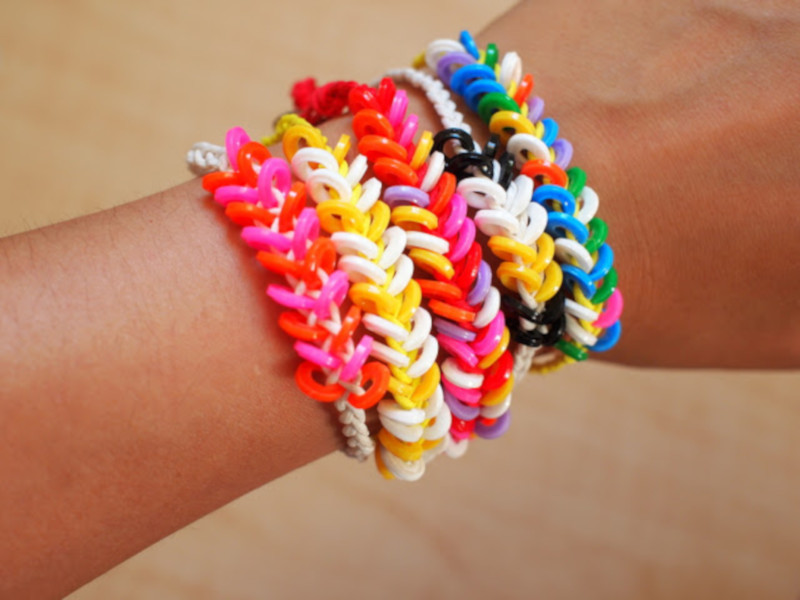 These melted Perler beaded braided bracelets are so unique and fun to make! If you have leftover Perler beads from a previous craft, now is the time to put them to use. The beads create a pretty herringbone design while the process to make them is really simple.
12. Heart Friendship Bracelets by Moms and Crafters: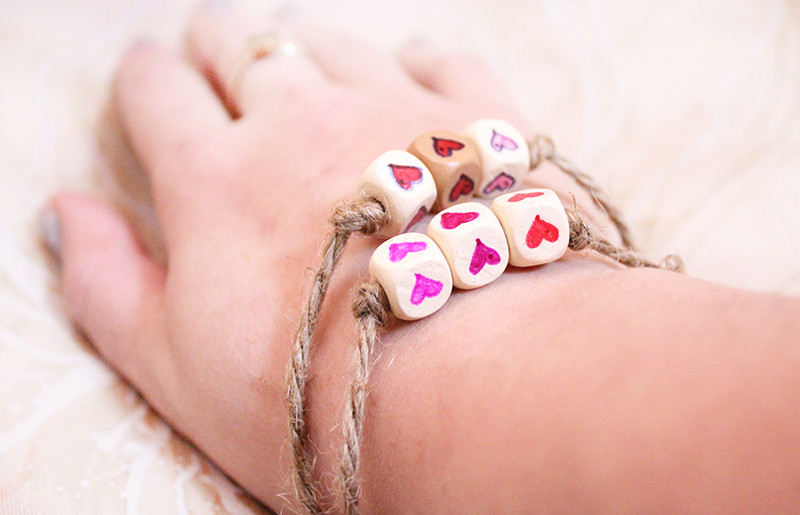 These heart friendship bracelets are really easy to make! Not only are they adjustable, but they're a cheap bracelet to put together. You can use cheap wooden beads for hearts – or write names on them, draw paw prints, or do whatever you'd like.
13. LEGO Friendship Bracelets by Kids Activities: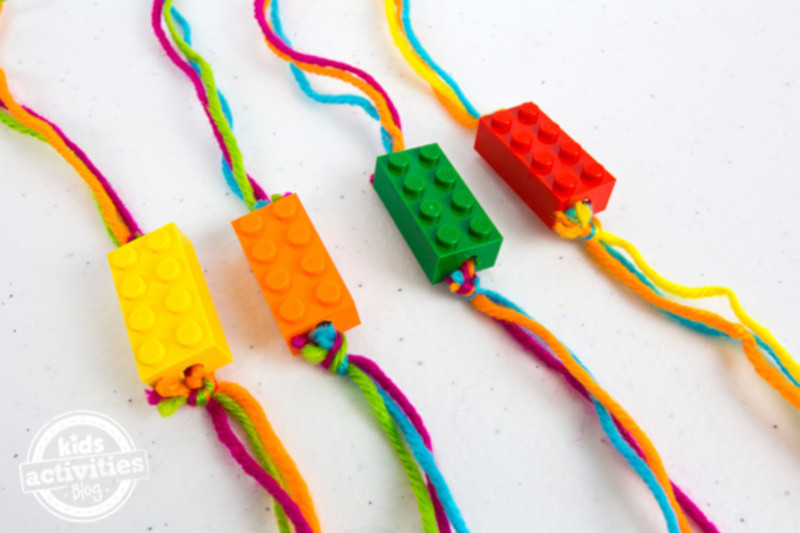 If you have spare LEGO bricks laying around the house, now you can put them to use in this simple and easy bracelet.
14. DIY Braided Essential Oil Diffuser Bracelets by The Soccer Mom Blog: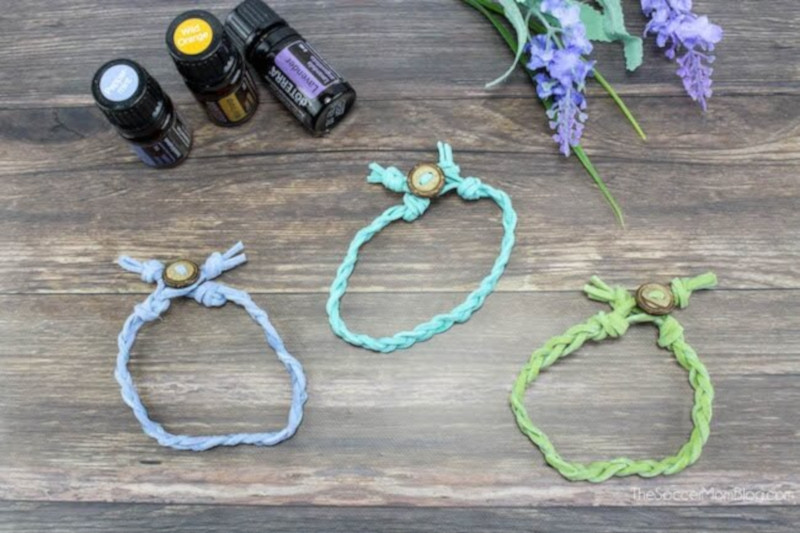 If you are a fan of essential oils, why not turn them into a fun friendship bracelet? These bracelets use a braided technique, and a touch of essential oils to dd a bit of aromatherapy to your life.
You can also try making gimp bracelets as a fun variation on string friendship bracelets!
Bonus: This cool blended bracelet can be made with many of the designs above! It's from my book How to Make Jewelry Out of Anything and if you loved this list, you'll love the book too!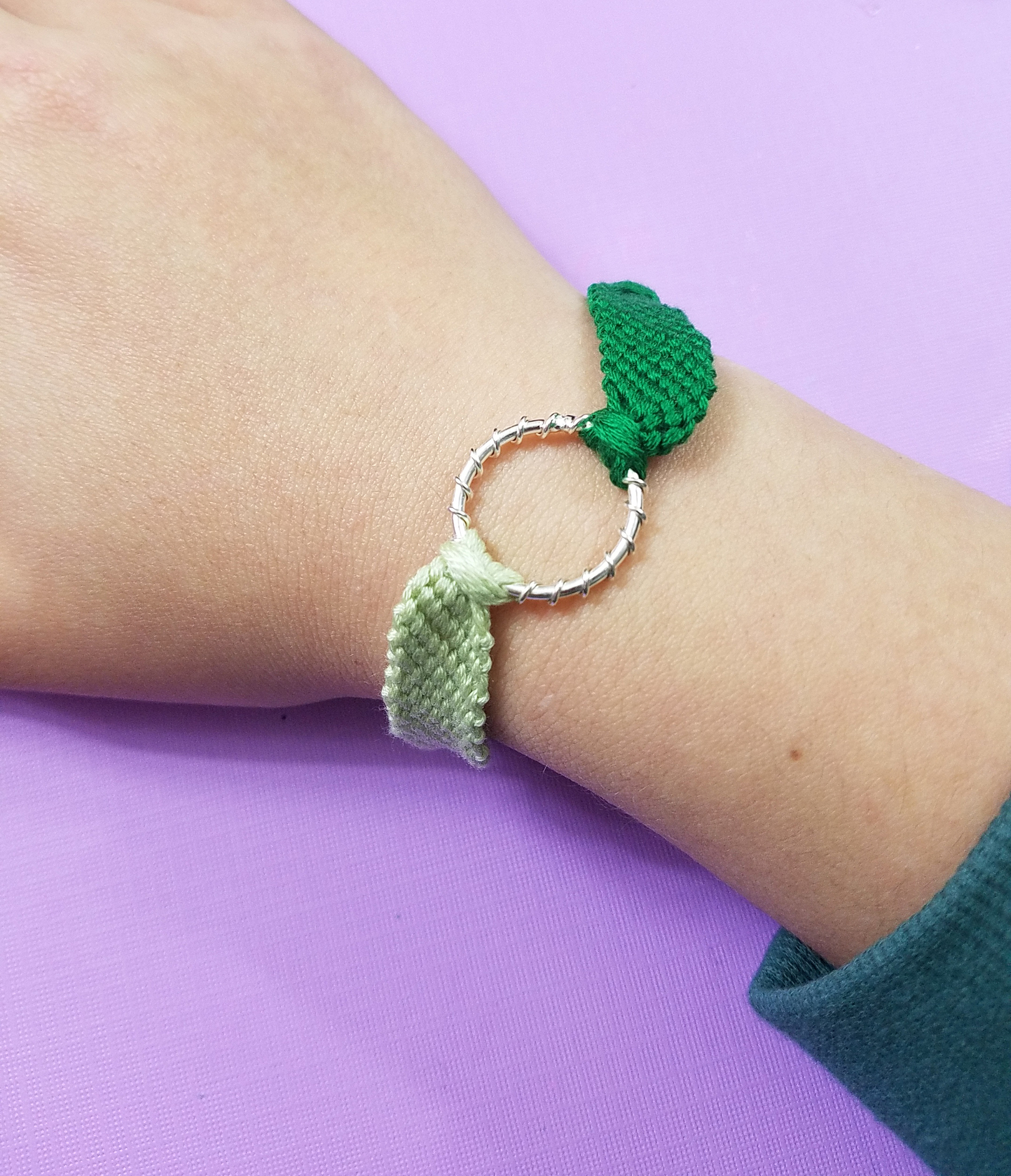 You might also like my hair tie bracelet DIY.
Have you ever made friendship bracelets for your friends? Have any of your friends made one for you? Leave a comment and share your favorite DIY friendship bracelet!