Make a hand drum toy for your little one to play with! Find more DIY musical instruments crafts here. Disclosure: this post contains affiliate links.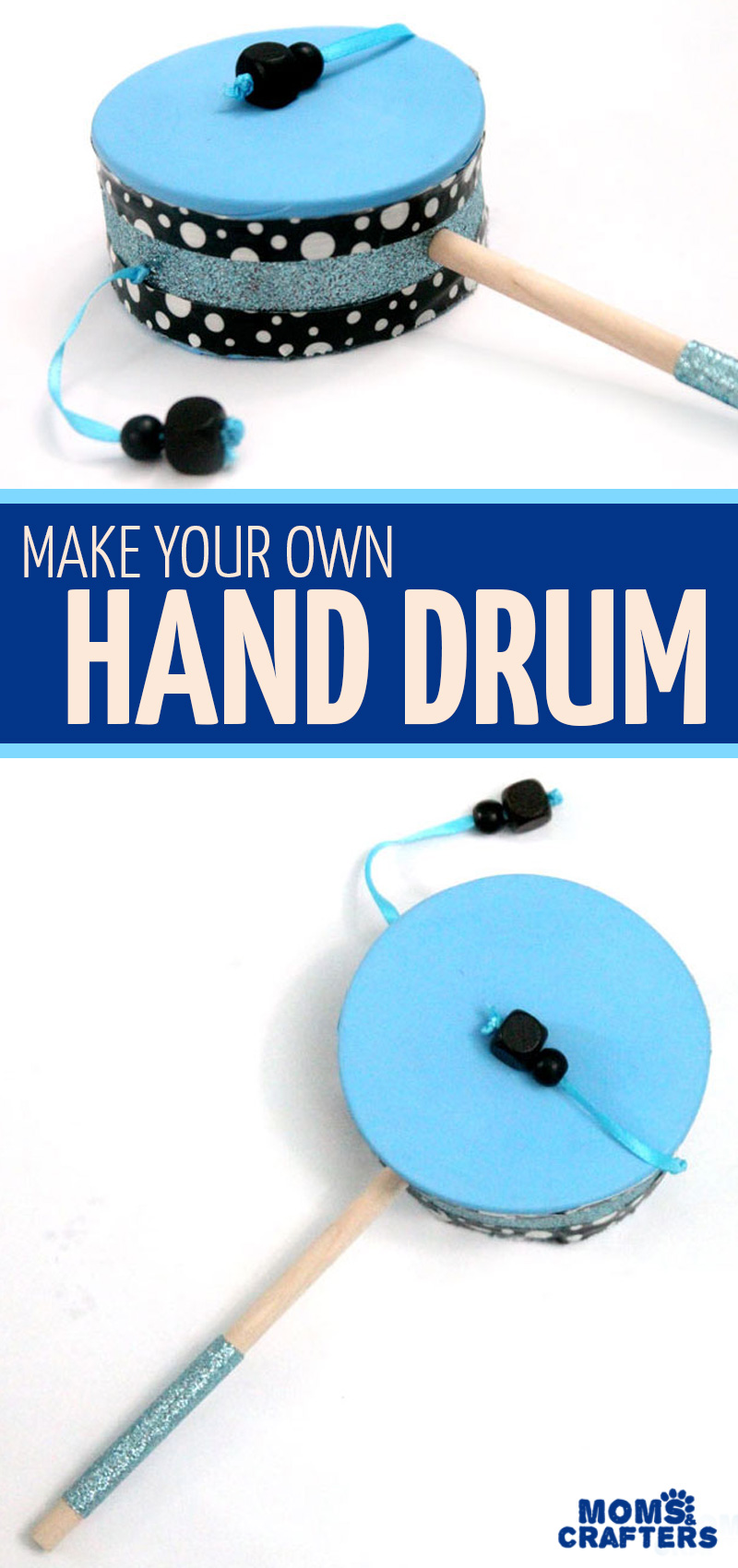 M couldn't wait for me to finish making this to play with it. He is obsessed with music and loves making noise too. He didn't twist it with his palms like it's meant to be played – he shook it back and forth – but it still made a nice noise, and kept him happy.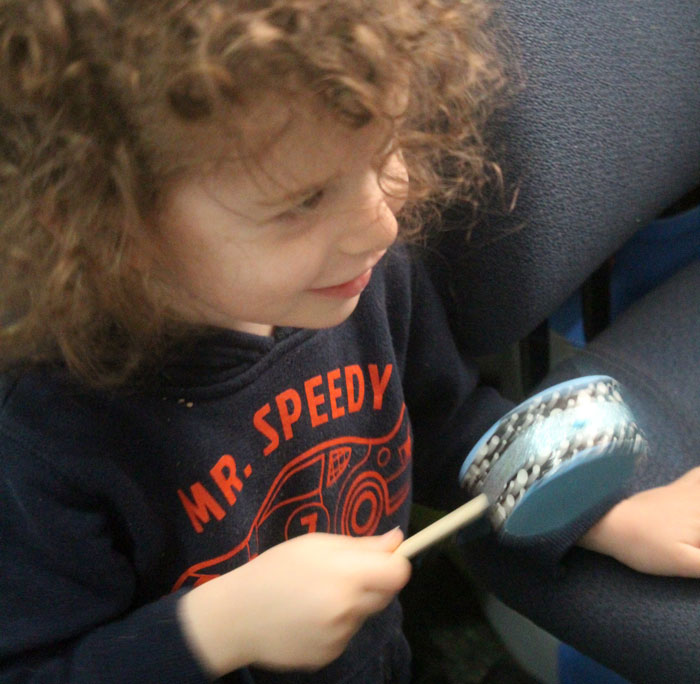 At first I did NOT glue the dowel in place. He fought with it until he got it out, so I learned my lesson…
The big challenge in this craft was fitting the balloon over the ring. I could have used a larger balloon, but I wanted it to be pulled taut. One side worked in the end and the other didn't. I ended up using a bit of duct tape to hold it in place and it went on easily.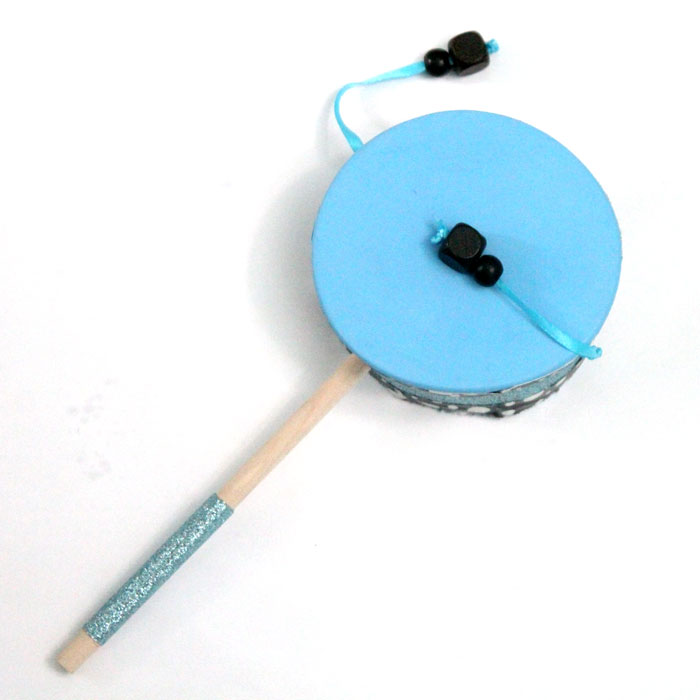 What you need to make a DIY hand drum:
A pringles canister, or similar round container.
A wooden dowel. Tip: if you get a 6 inch dowel instead of a 12 inch one, you don't need to break it! I just used the 12″ ones I had handy. Use code MOMSANDCRAFTERS for 5% off.
Decorative duct tape, preferably thin.
Two balloons. This might be hit-and-miss depending on your container size so I highly recommend you have a few sizes to experiment with. If you want to create this in bulk or with a group, test one and then make more according to the size that worked.
Large wooden Beads (make sure the ribbon is a good size to go through the beads and then tie a secure knot)
E6000 glue or similar
Scissors
Tip: want an updated way to make this that uses different, easier materials? Try your hand at this spin drum craft!
How to make a toy hand drum:
1. Cut your can about an inch to an inch and a half from the top.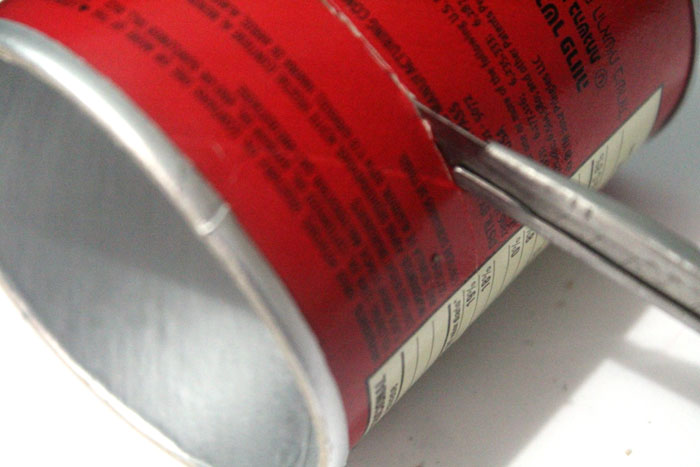 It doesn't need to be perfect.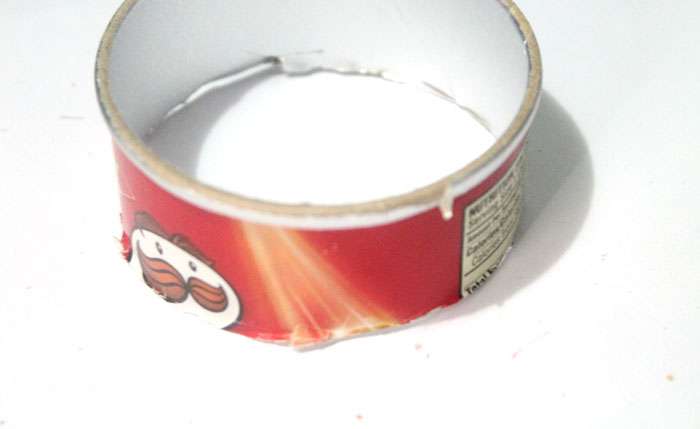 2. Cover the ugly with tape. If your tape is too wide, snip it at intervals and fold into the ring.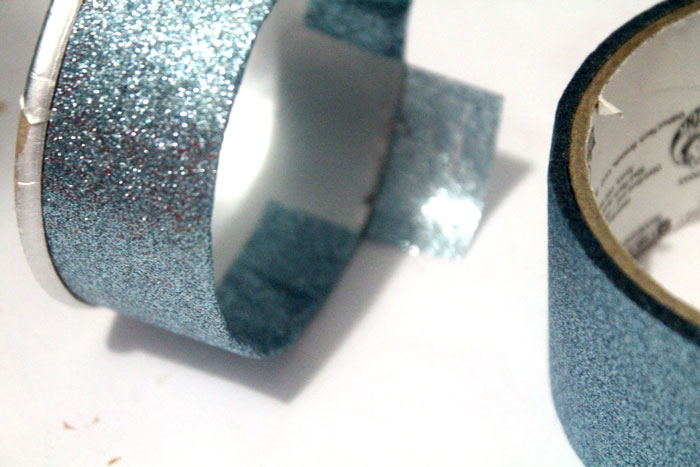 3. Trim your dowel to size. I did this by breaking it – classy!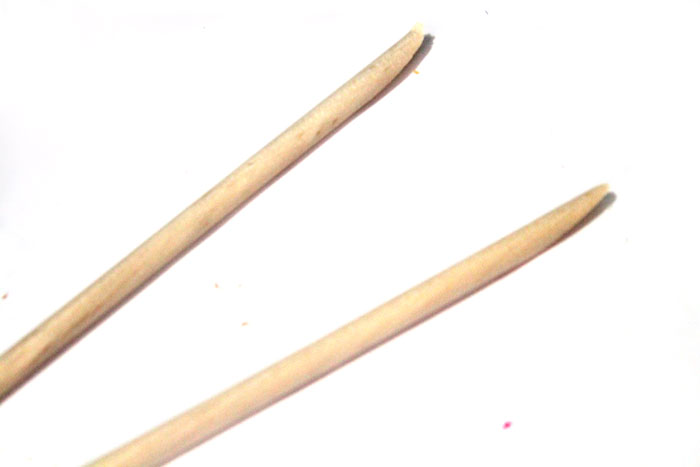 4. Punch a hole halfway into your ring. You'll need a strong hole punch for this (I have this one.) If you don't have a good one, make an x with your craft knife in that spot, the size of the dowel head.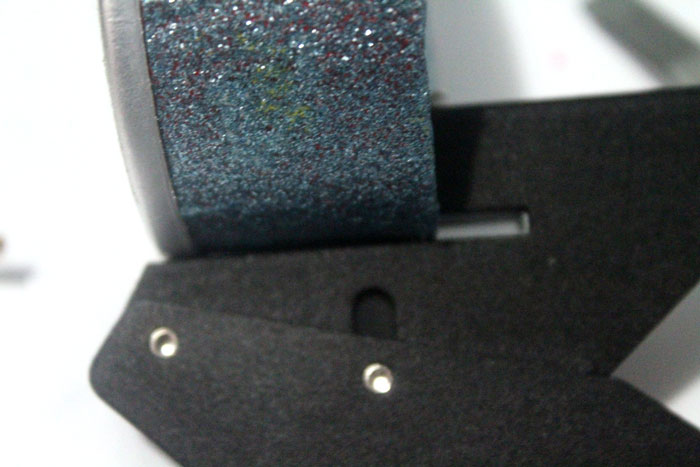 5. Stick your dowel in. Important: secure it in place with glue and allow it to dry!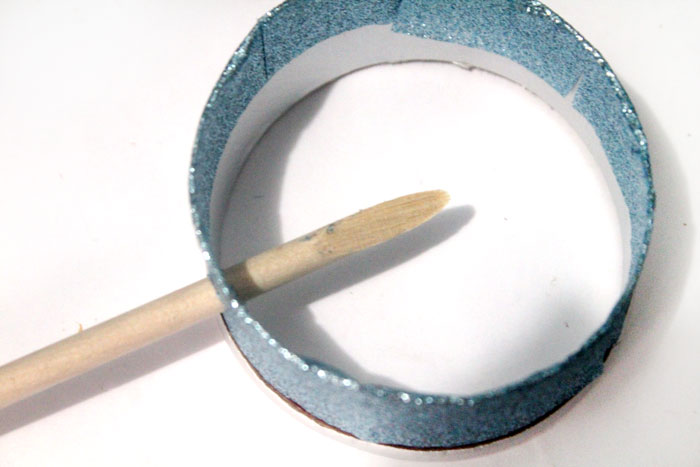 6. Cut off the neck of your balloon.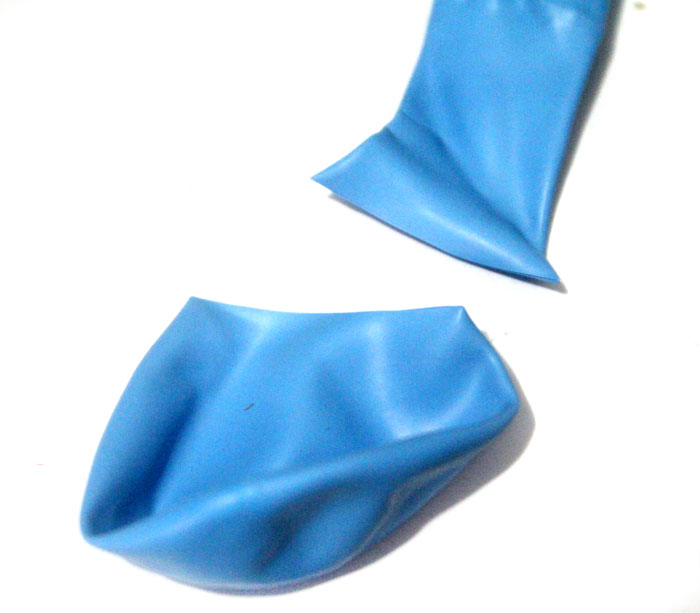 7. This is the tricky part… pull your balloon over the opening on one side of your ring. It needs to be pulled completely flat – no bunching in the middle, no gaps around the edges, or it won't hold. Tip: if you're having trouble, secure a small spot in place with duct tape and pull the rest around. You probably won't be able to get the tape off afterward, so do this in a spot you'll be covering.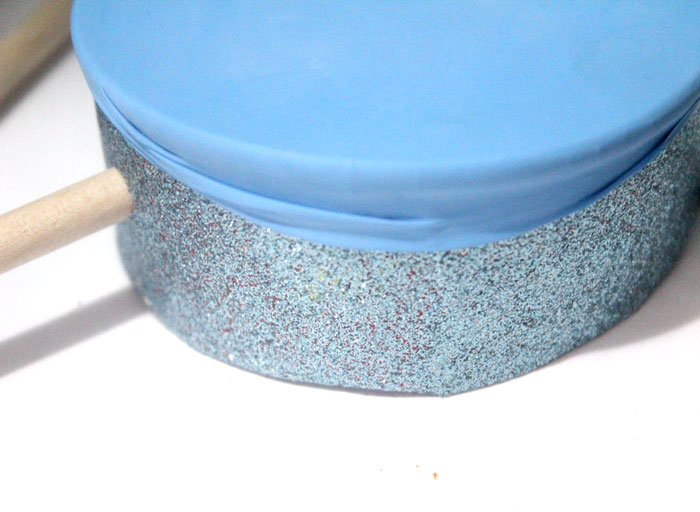 8. Secure it in place with a strip of pretty tape. I used Duck Brand mini tape and cut it in half width-wise.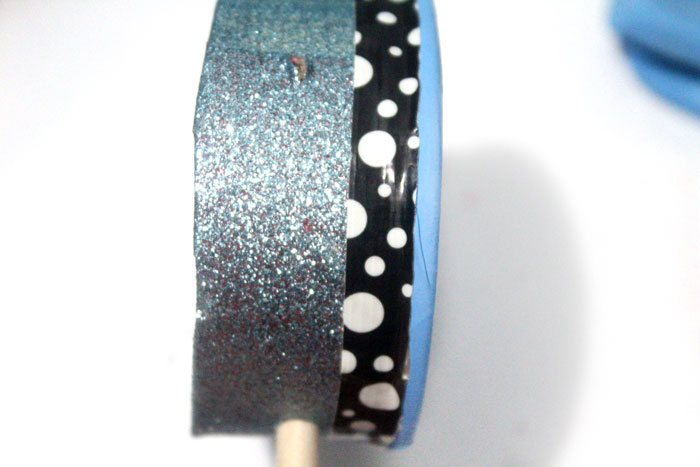 9. Poke a hole in each side using your knife. Poke a piece of ribbon or string through (you might need help form a "poker" such as a pin.) Secure it with a knot on the inside and the outside.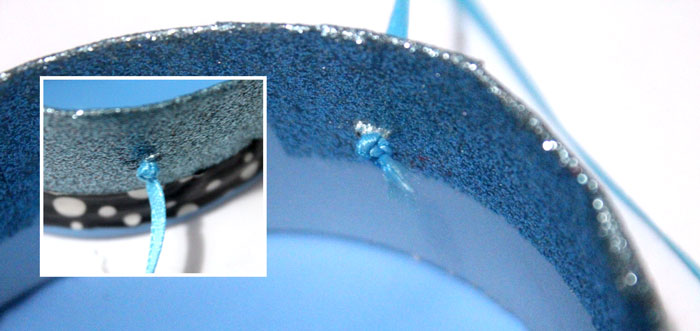 10. Add your bead(s,) knot them to secure, and trim, making sure that the ribbon reaches easily to the middle of the drum/balloon.
11. Repeat on the other side.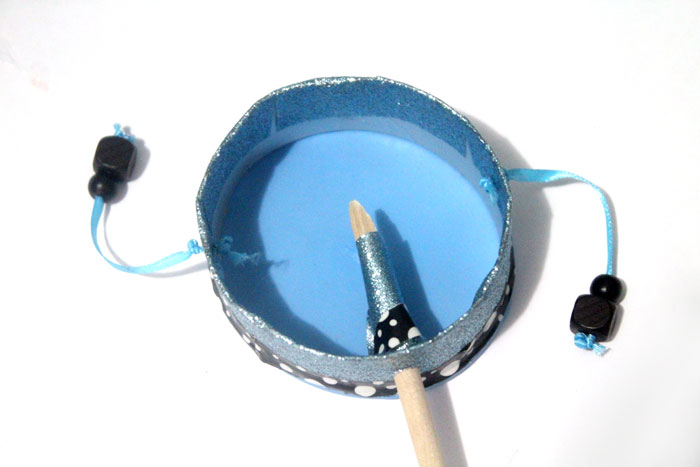 12. Seal the open side of your ring with another balloon, the same way you did with the first.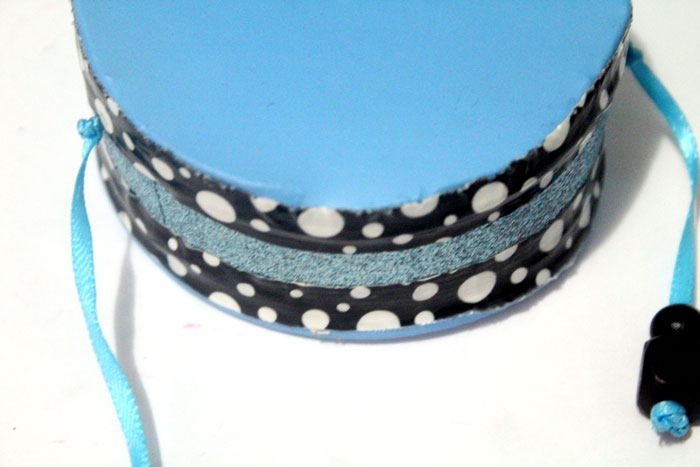 That's it! You can decorate the dowel if you want, or just leave it as is.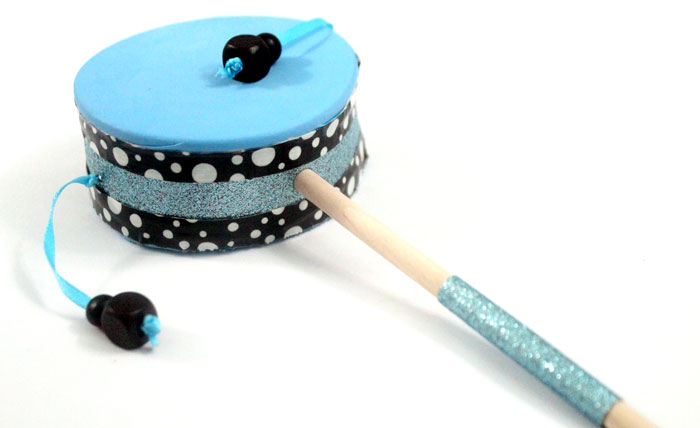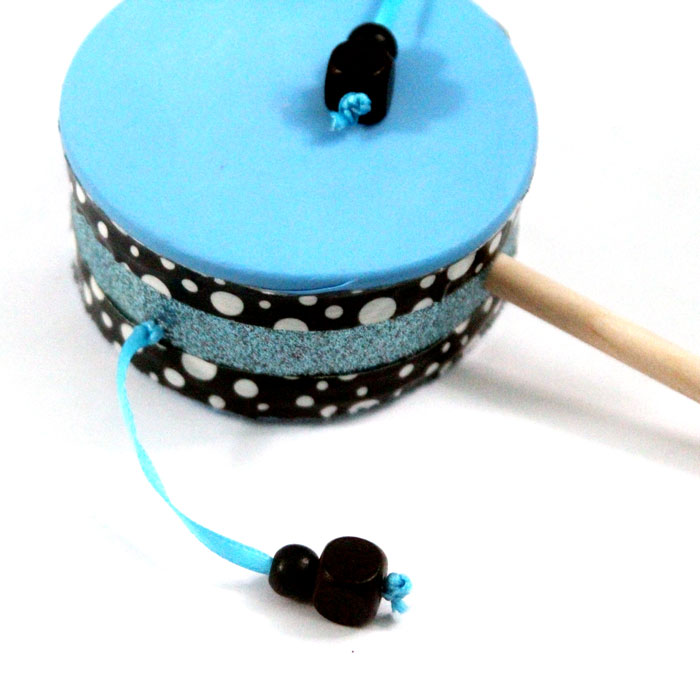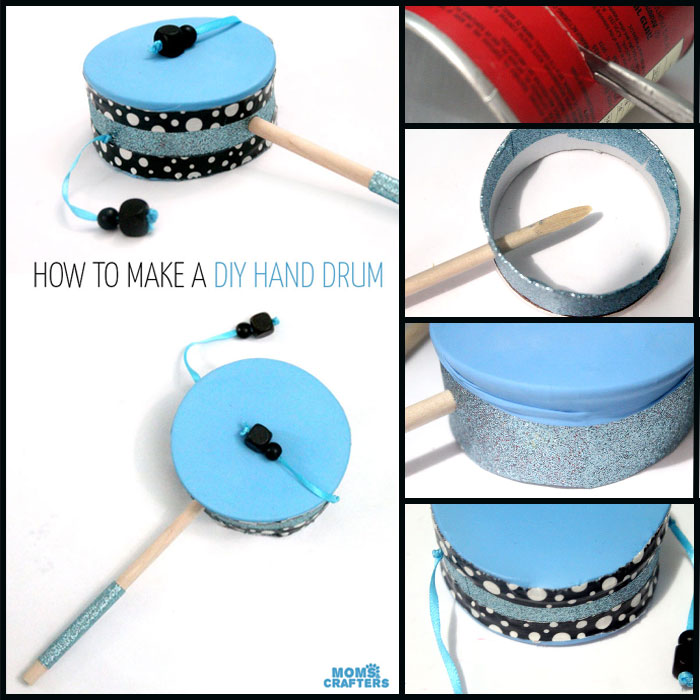 This post was originally published in February 2015.