Creativity is a vital part of my personality and my life – but there's more to it than that. Being creative can provide an outlet and vital problem-solving skills. I'm sharing Teddy Soft Bakes in my life as part of a sponsored series for Socialstars™ #myfirstTeddy #discoverTeddy
For me, being creative helps me connect to my three-year-old. I used to be much better at connecting with young children, and I didn't know what had happened. Eventually I realized that when I didn't have the responsibilities, a lot of the pressure was off.
Being creative together takes off that pressure and lets us bond "by mistake." Having fun together with my kids and my husband means that we laugh together, we connect, and we create memories that will last a lifetime.
When we sit down to create, we like to have a delicious snack to connect over. Teddy Soft Bakes is our new favorite snack – the chocolate or vanilla filling gives my son the opportunity to choose, and the individual wrapper means we can take it on the go. It also makes it that much more special.
The teddy bear shape is the perfect way to get our imaginations going and to inspire creative play. When M first got to taste it, he was so excited – his whole face lit up, as you can see. We are quite choosy with the snacks we give him, and Teddy Soft Bakes uses better ingredients, putting my own mind at ease.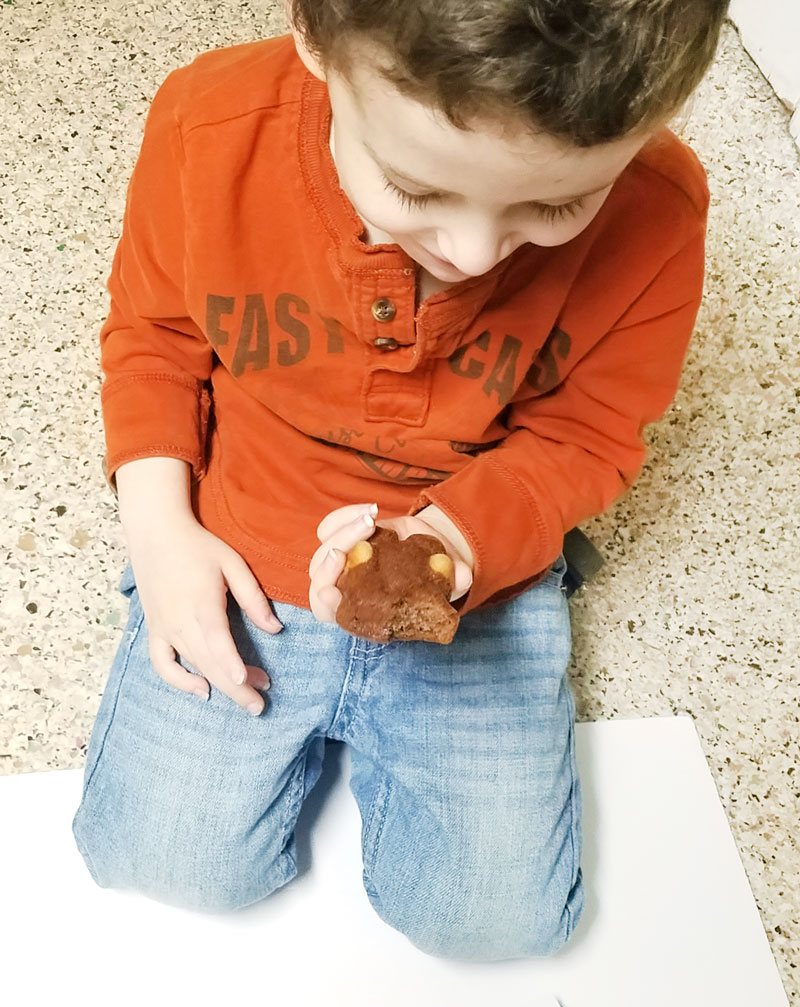 Here are some of the ways we like to get creative together:
6 ways to be more creative as a family:
Creativity goes beyond actually creating things – it's a mindset. These ideas incorporate things you can do, and the way of thinking.
1. Incorporate creativity into every day experiences:
When you turn the things you are anyway doing into a challenge or a game, you can encourage creativity within your family. Are you driving to the store? Turn the road into a river and the minivan into a boat. Are you preparing dinner? The evil king is waiting anxiously for his food, but he will be enraged if you put in tomatoes, wheat, or fish. Are you playing outside? Play the age-old game of spotting images in the clouds.
2. Multilevel activities:
Now that coloring pages are readily available for grown-ups, start coloring! This is our favorite activity to do together. While I work on coloring one of my pages to photograph for the blog, I hand a copy to my son, who does a preschool version… We do this all the time after preschool, while we snack on Teddy Soft Bakes.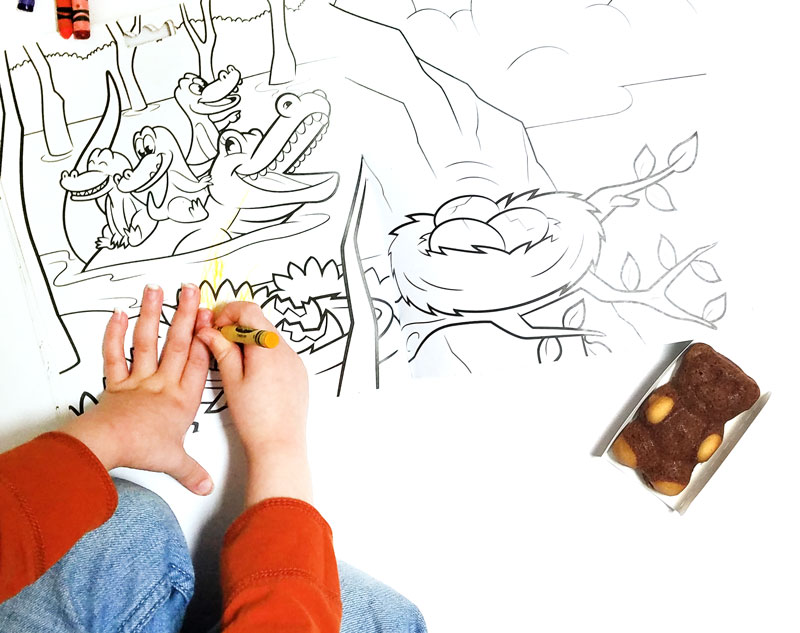 3. Do a big project together:
My son has an obsession with drills, tools, and anything along those lines. I guess it's a hazard that comes along with having two drill-obsessed parents. While he's too young to come near, he's old enough to pass a paintbrush, or to play with his own toy screwdriver while we work on something together. It doesn't just have to be a DIY – we assemble new toys and bikes with his "help" too!
4. Creativity in food:
In other words, play with your food…
Being creative with food goes beyond food crafts – allow your child to choose spices when she helps you cook dinner. M and I made loaded scrambled eggs together, and he got to choose what to put in (black olives for the win). But also, allow your child to get creative with the food he or she eats. Spaghetti turns into wiggly worms. Teddy Soft Bakes is a favorite – the friendly teddy bear shape can't help but spark a preschooler's imagination!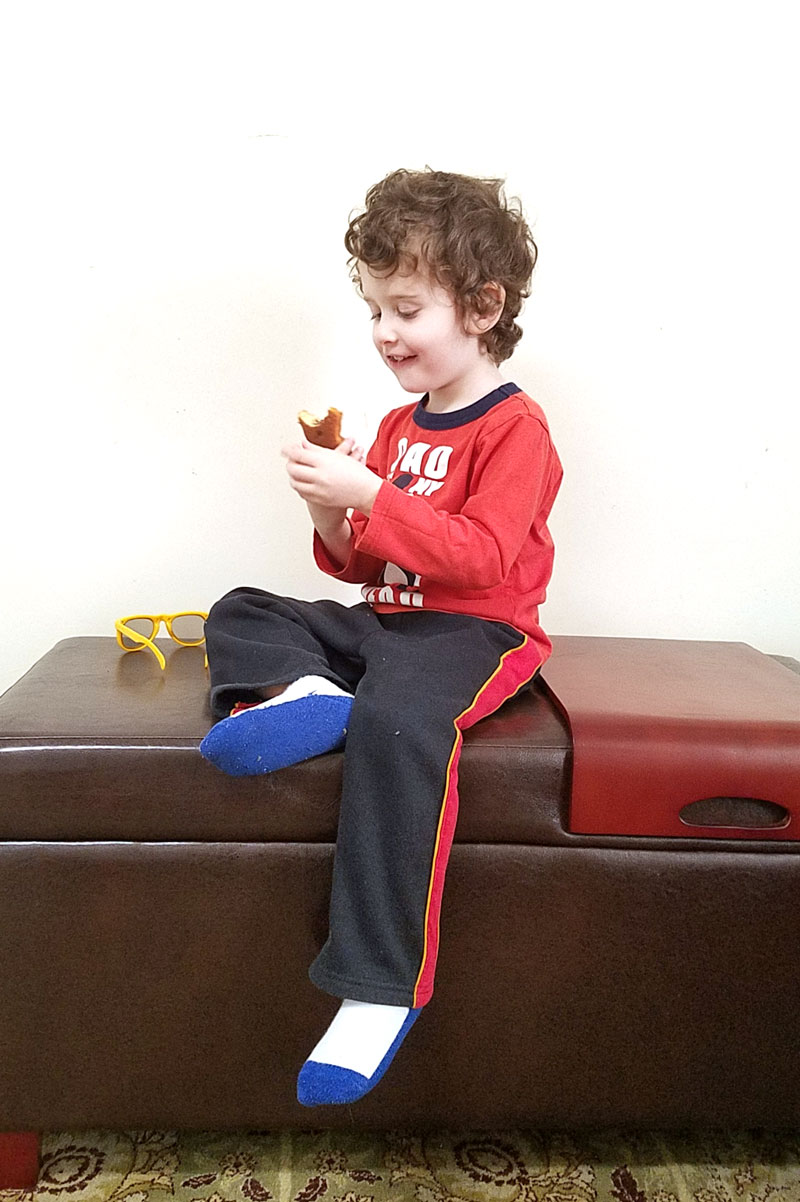 5. Get help solving your own problems:
Ran out of something in the house? Challenge your child to figure out a fix. Did something break? Evey a three year old is capable of dreaming up a solution – and then you can do it together.
6. Share story telling experiences:
Instead of you telling the story, allow your child to help: pick the character, pick the subject… Or encourage your child to tell the story on his own. You can also do dinnertime collaborative storytelling (each person adds a sentence, going around the table.)
Getting creative as a family isn't limited to paints and brushes. Thinking outside of the box IS creativity and Teddy Soft Bakes inspires us! Discover Teddy and learn more about our new favorite treat.