When searching for gifts for creative kids, there are so many options out there – how do you choose?! This year, I put together an epic guide of some of my favorite picks, divided by age group, in honor of the holiday season. Also check out my list of the best craft subscription boxes for kids – or scroll down for these fresh ideas.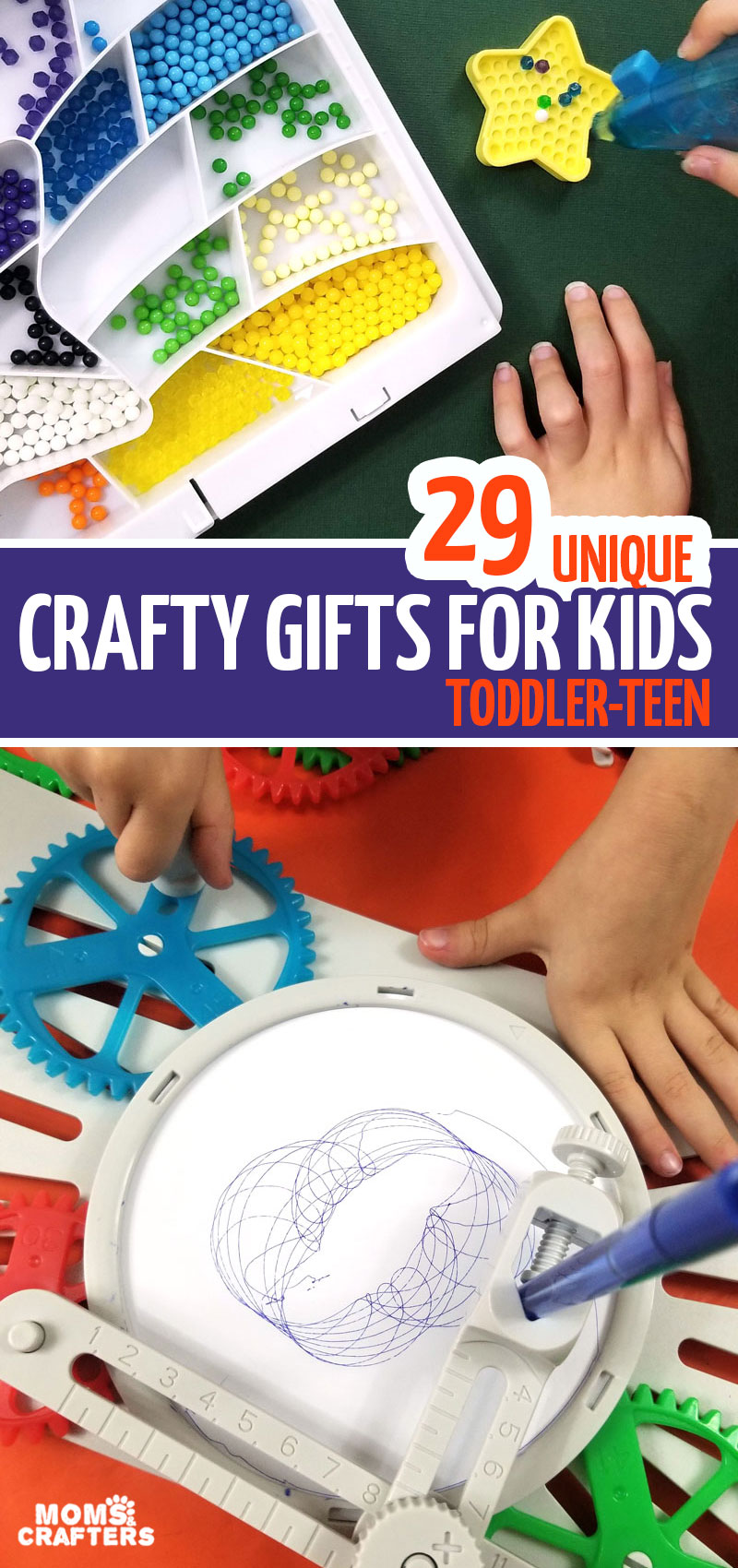 Disclosure: this post contains commissioned links. Some of the gifts for creative kids below were received free of charge from the brand for gift guide consideration, some we received as gifts from family and friends, and some were purchased personally. Almost everything was tested personally by me and my family.
Gifts for Creative Kids by Age group:
This gift guide has been split into different age groups. Since they are interchangeable to some extent, I do recommend reading through and pick what best fits the child you're looking for. However, if you'd like to jump to a specific section, just click on the links below:
Want a subscription box option? Check out this list of monthly arts & crafts boxes for kids.
Toddler Gifts for Creative Kids (Ages 1.5-3 years old):
The toddler age group is one of the most challenging to find crafty gifts for – but there are great options out there if you really dig! Good news is, I've done the digging for you.
At this age, you'll want to gift some basics to help your favorite tot build his or her stash – but be wary of choking hazards.
Most art supplies have small parts and are labeled not for children under 3 years. Please exercise caution when using the products below. I've included the manufacturer's suggested age range.
1. Play Dough:
There's nothing like good old play dough to encourage a toddler's creativity! Make sure your tot doesn't eat it (although these options are of course non-toxic.)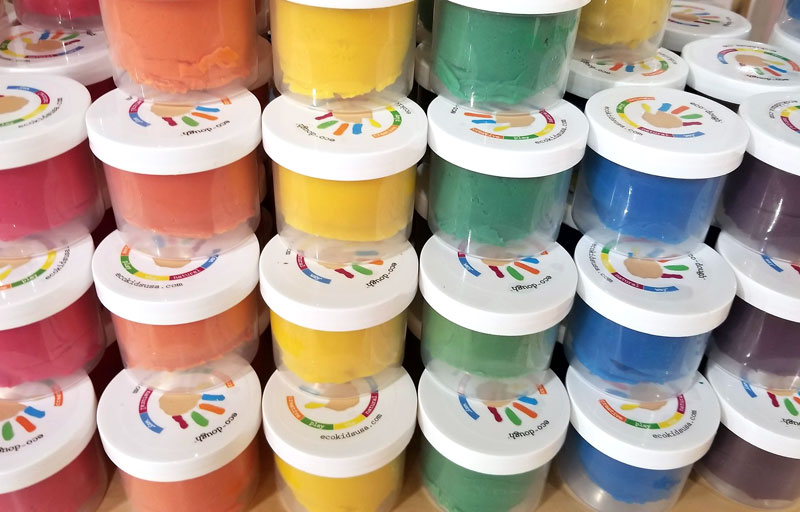 Perfect for natural-minded families, this eco-friendly dough is made from natural ingredients and is allergy friendly. It's made by a small, family-owned business in the USA.
Amazon | Thrive Market | Uncommon Goods
The classic that we all grew up on is a great budget-friendly option too!
I partnered with this brand a while back to bring this video and craft, but I've purchased these since as birthday gifts because we love them so much! Choose the package size that fits your budget – it's bound to provide endless hours of fun.
Got old CDs and DVDs lying around? Decorate them with Wikki Stix (sponsored)!!It was such a fun play date activity for M and his friends and is a cool travel activity for all ages! Which is your favorite? Mine is the rainbow.Wikki Stix are available on Amazon.

Posted by Moms & Crafters on Wednesday, May 30, 2018
My boys both love playing with these wax-covered strings. We like to decorate old CDs with them, but anything goes, really!
I discovered these while working on a sponsored newsletter campaign with the brand (OOLY) – check out the wooden robots we made!.Baby Y (who is 2.5 years old and uses them with supervision) adores these as does his older brother!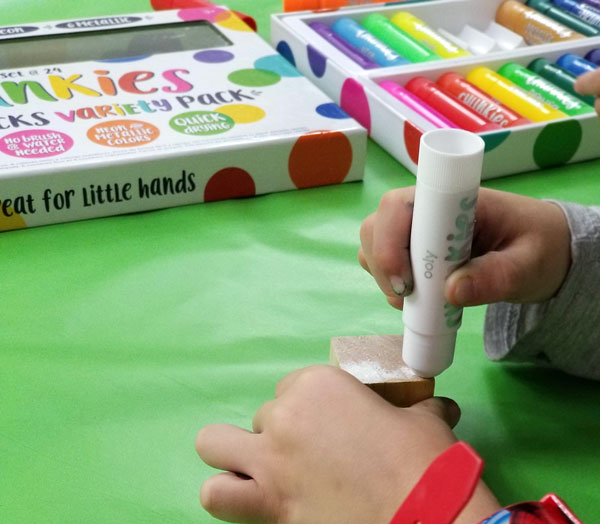 They are smooth-writing paint sticks that just make creating so much more fun. So far we've used them in wooden crafts and for coloring on paper. We put them out at M's birthday party as part of an activity and all the kids loved them!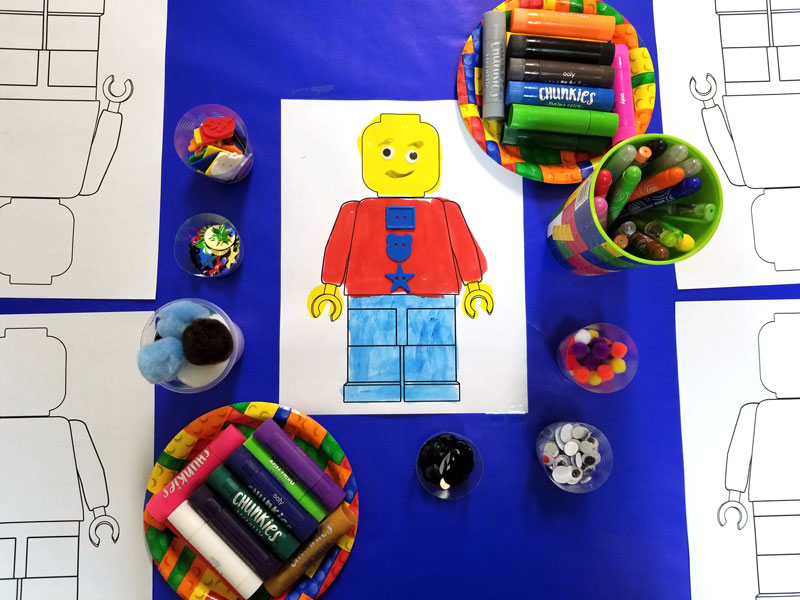 You can get them in 12 or 24 packs.
Young toddlers can't grip well yet, but can already gain satisfaction from coloring. Honeysticks are pure beeswax crayons that are safe for even the youngest toddlers, and are easy for them to grip.

5. ALEX Jr. Tots Fluffy Friends Paper Animal Activity (18 months +)
Toddlers aren't necessarily ready to "craft" yet, but they love stickers and sticking things in general!
This fun kit comes with 4 animal-shaped sticky collage boards… and stuff to stick onto them!
6. Sesame Street Stickers and Coloring (1+):
Two year olds and Elmo… they have this "thing" going on. Oh, and stickers. So combine that into a sweet Sesame Street coloring and sticker set and you have the perfect crafty gift for toddlers. You can find more Elmo gifts for toddlers here.
Gifts for Creative Little Kids (Ages 4-7 years old):
At about age four, kids start to get more creative and independent with their crafting. It's amazing what they can do with the right materials! This age is when M started to truly take pride in things he made, and lead instead of following.
7. Ooly Monster Pals Writing Super Set:
One of my favorite ways to gift craft supplies and stationery is bundled. And this adorable set takes the brainwork out of it! From pencils to erasers, deocorative correction tape, scratch art, and more, your creative monster will absolutely love this gift!
Some products are aged at six plus within the kit, and some are aged at three plus. The scented highlighters are a favorite for M! The products are really happy and colorful, as well as modern and well-designed.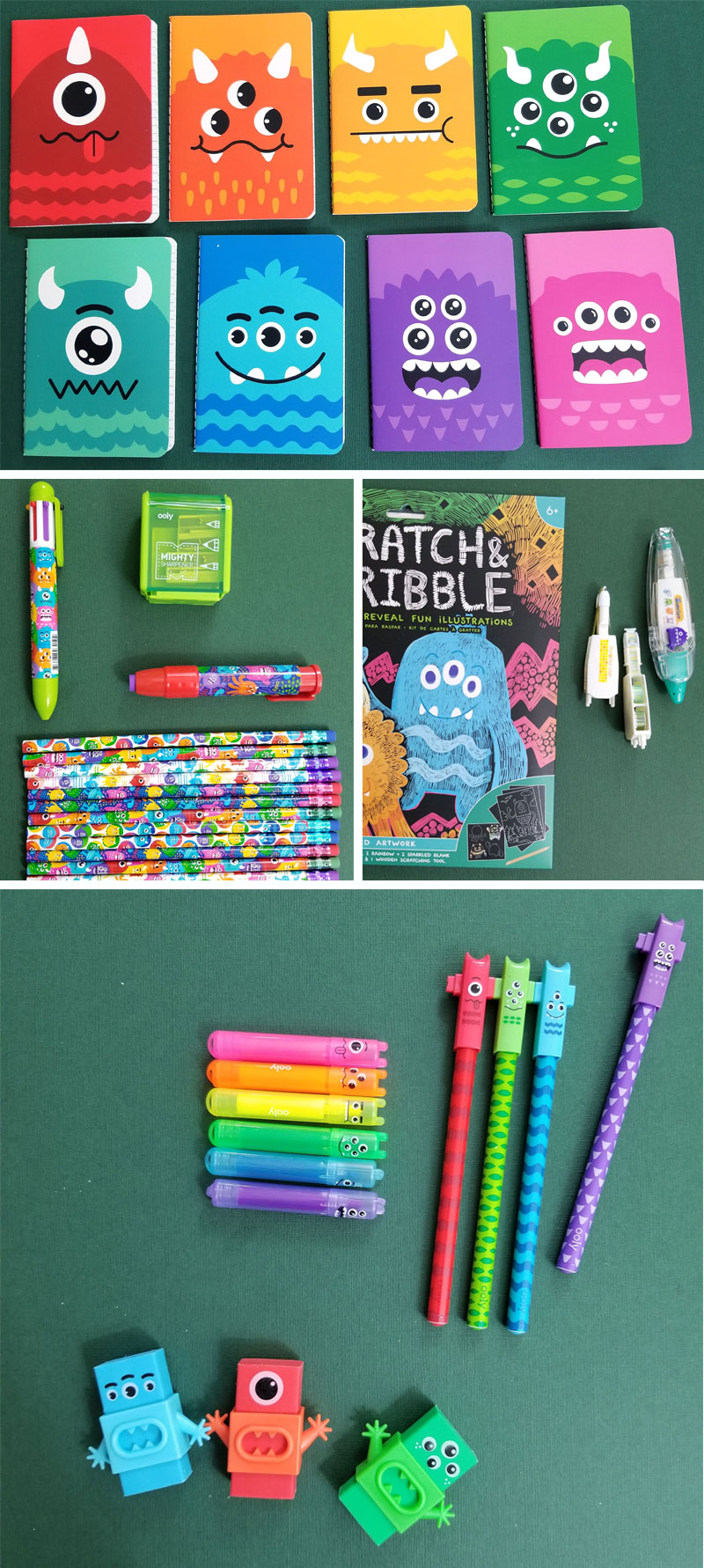 You can gift it as a single gift in a set (it comes boxed and wrapped with a bow) or split it into separate smaller gifts, prizes and stocking stuffers.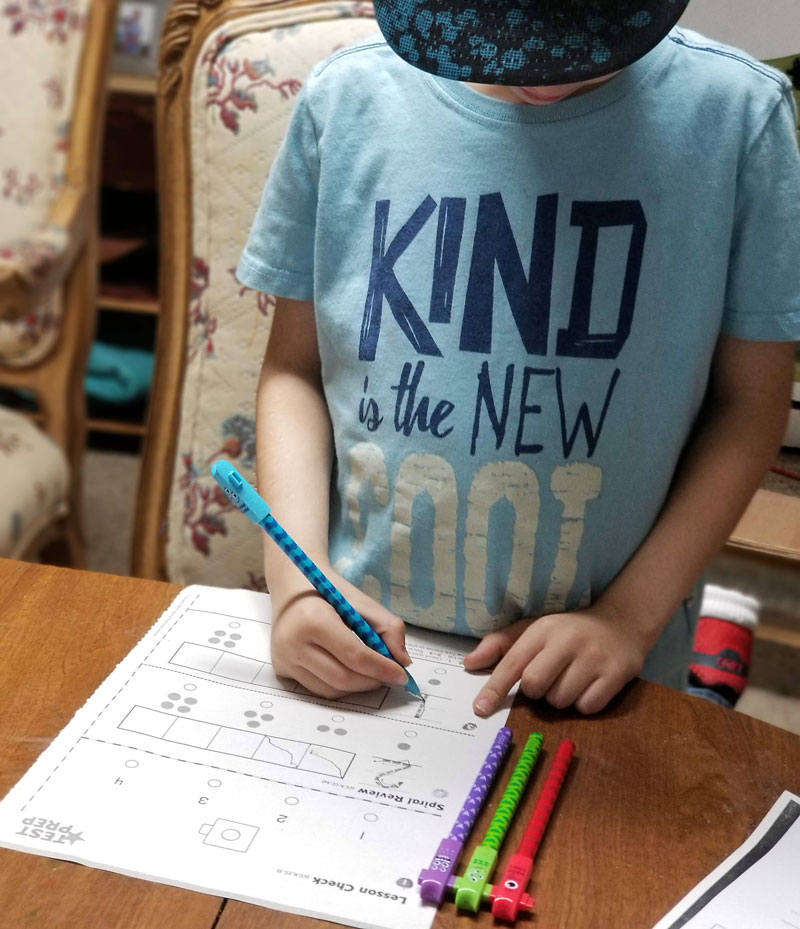 The art supplies and stationery inside are all made by OOLY, meaning they are top quality AND created by a women-owned business.
8. Elmer's Glow in the Dark Slime Kit:
Have your kids been begging you to make slime…. and you're just not having it? Elmer's makes a "magic formula" that eliminates the need for Borax, lens solution, and other non-kid-friendly and complicated ingredients.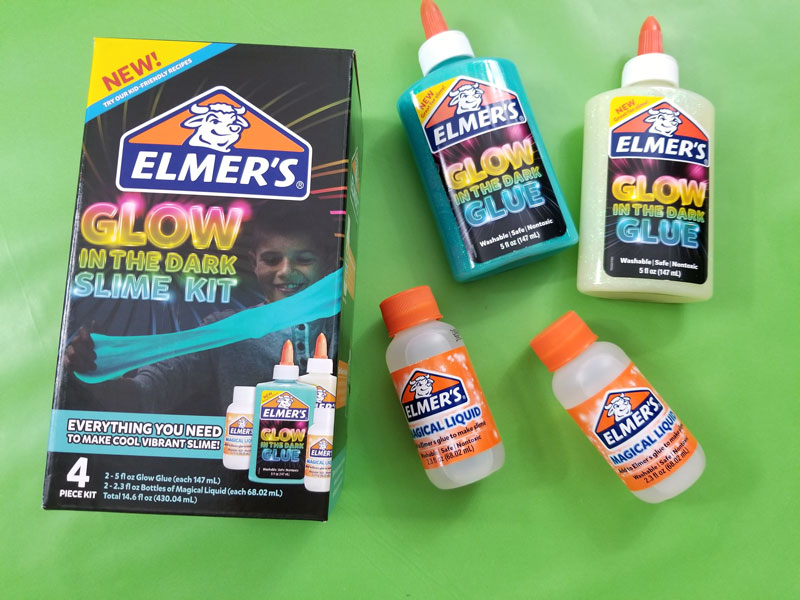 While you may want to supervise this one, these kits make super fun gifts for creative kids. Challenge them to see what they can dream up as mix-ins to make their own themed slime!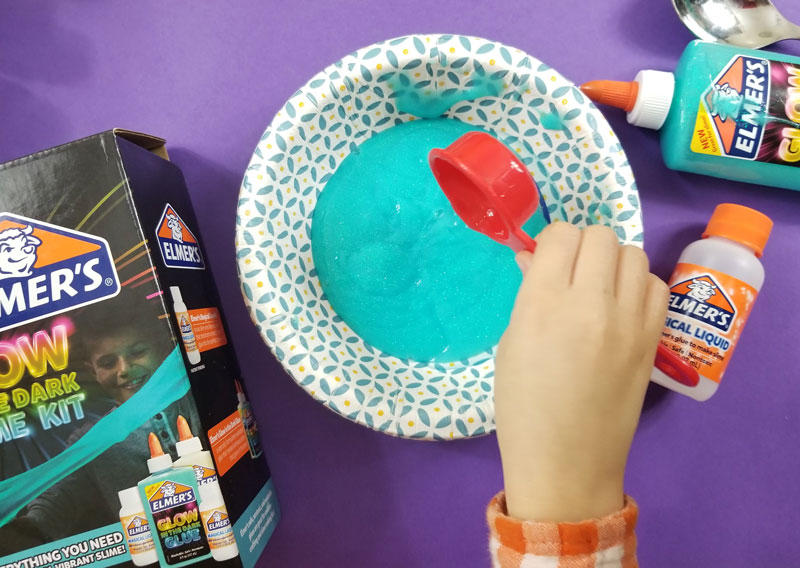 Think fused bead creations without the annoyance of a hot iron are a dream? Think again! Aquabeads melt together using… water!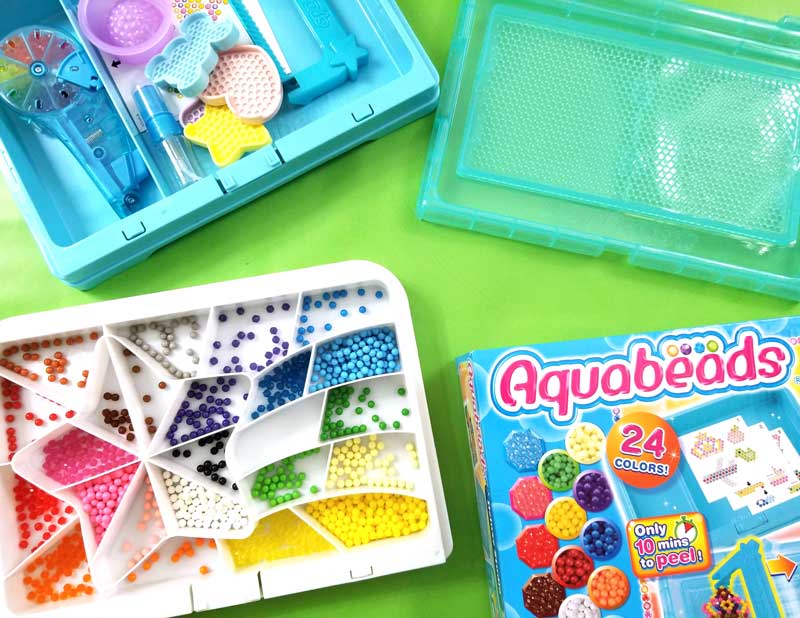 M had so much fun with this – it literally pays for itself in babysitting value…. He made his own creations using the pen included in the deluxe version.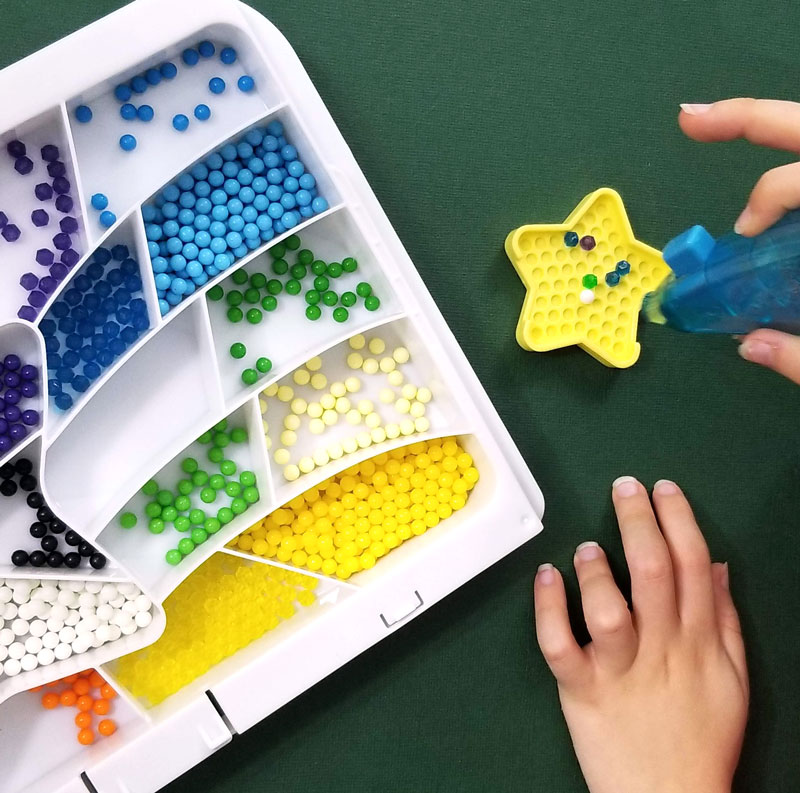 And guess what? It's self-storing! Yep, you heard right! I absolutely love toys and kits that don't require me to purchase another container just to store them, and the Aquabeads Deluxe Studio has everything self-contained in a neat stacking system.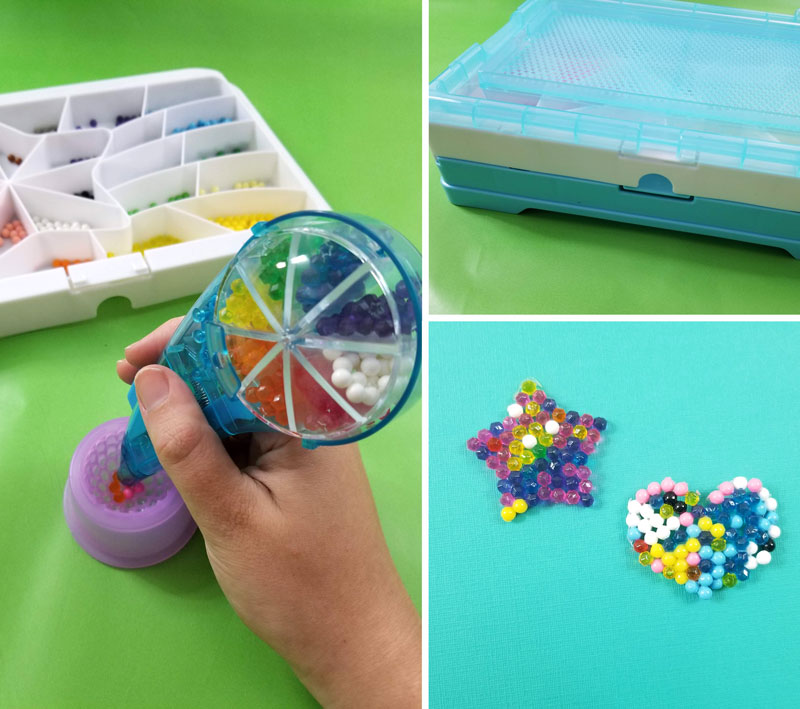 The Deluxe Studio comes with over 1300 jewel and solid beads in 24 colors, a tool case with a bead palette and layout table, a rainbow bead pen (that can be loaded with plenty of beads), bead peeler, 5 shape trays – including a bowl shape one, water sprayer, and 3 double-sided template sheets.
10. Scribble Scrubbie Pets (Crayola):
In this adorable new toy from Crayola, kids can color these fuzzy little pets… and then scrub them off!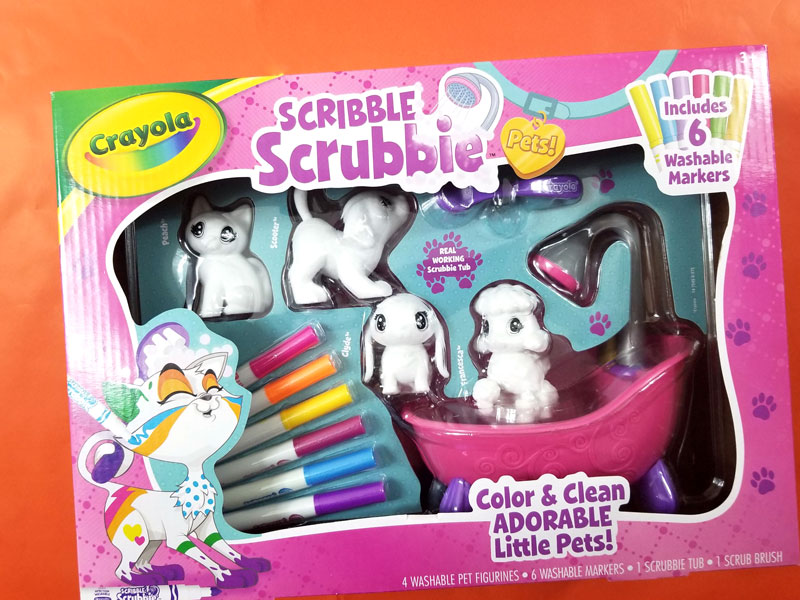 You can expand your kids' pet collection with expansion packs, but the original comes with a set of four – plenty for a few siblings to share! Kids can design the pets' bodies and get creative, because it's always more fun to color on toys than paper!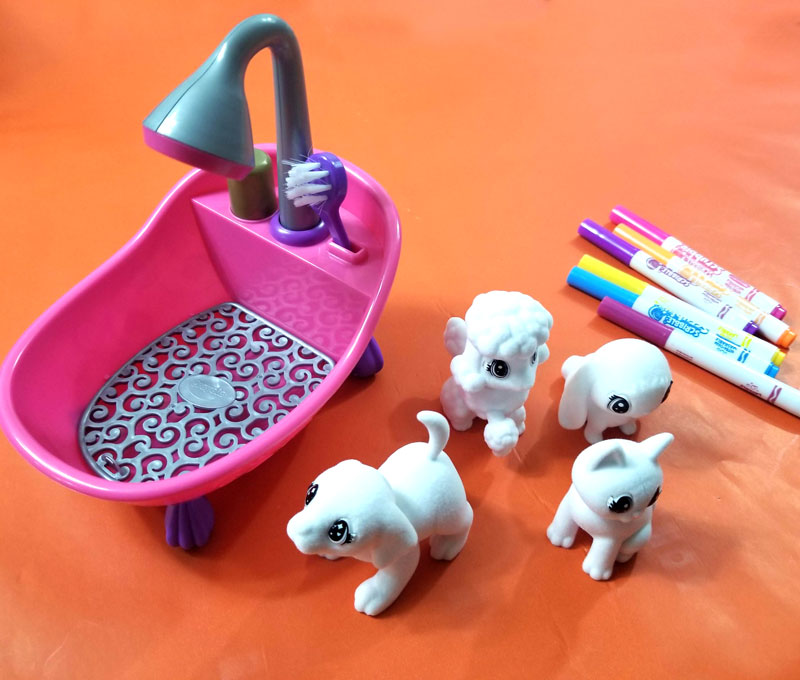 Fill the tub with water, press the pump, and use the little brush to scrub the pets clean… and then start from scratch!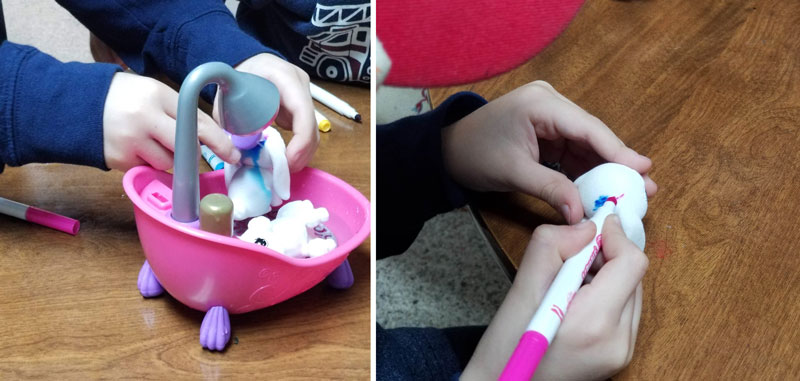 M received a set of blow markers as a birthday present from his aunt… and then proceeded to tell me that "blow markers are the best thing ever!"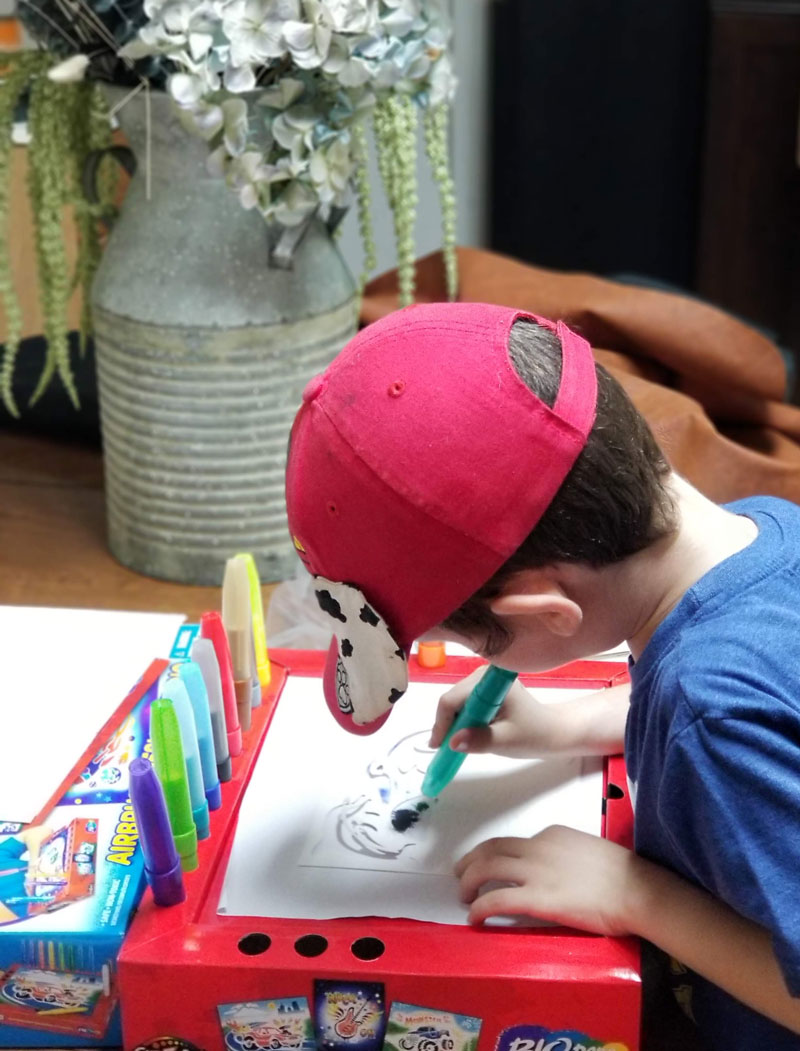 So you can take his word for it even without me telling you about all the work that I got done while he was occupied with it despite it being a vacation day for him…
12. "I Make Stuff – What's Your Superpower" Shirt:
This kids short sleeve t-shirt is so adorable and empowers kids to get creative. It teaches them that creating stuff is cool!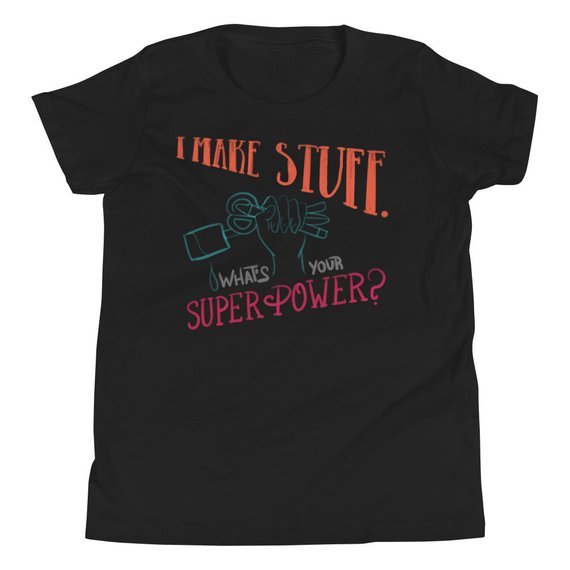 13. Coloring Placemat:
Color-in placemats are a fun way to occupy restless kids during mealtime, but these go a step further! They have conversation starters on them, designed to empower kids.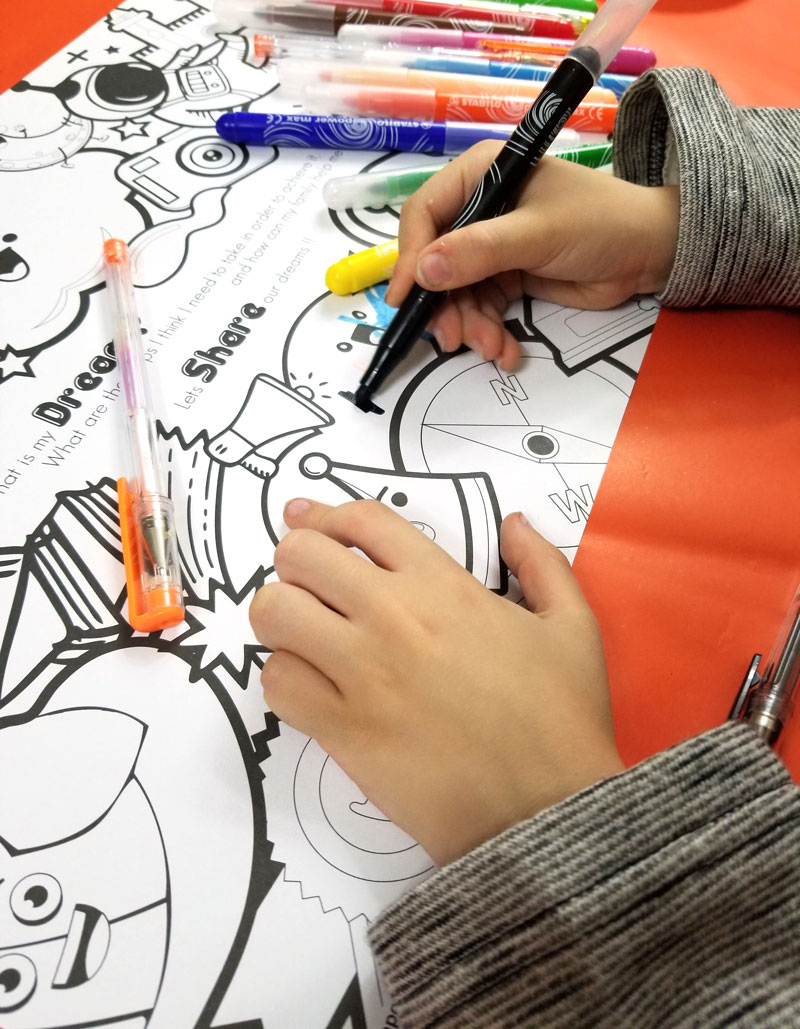 They come in a generous 11×15.7 inch size pad with easy tear-off pages. You get five each of five designs so that the entire family can have the same conversation starter.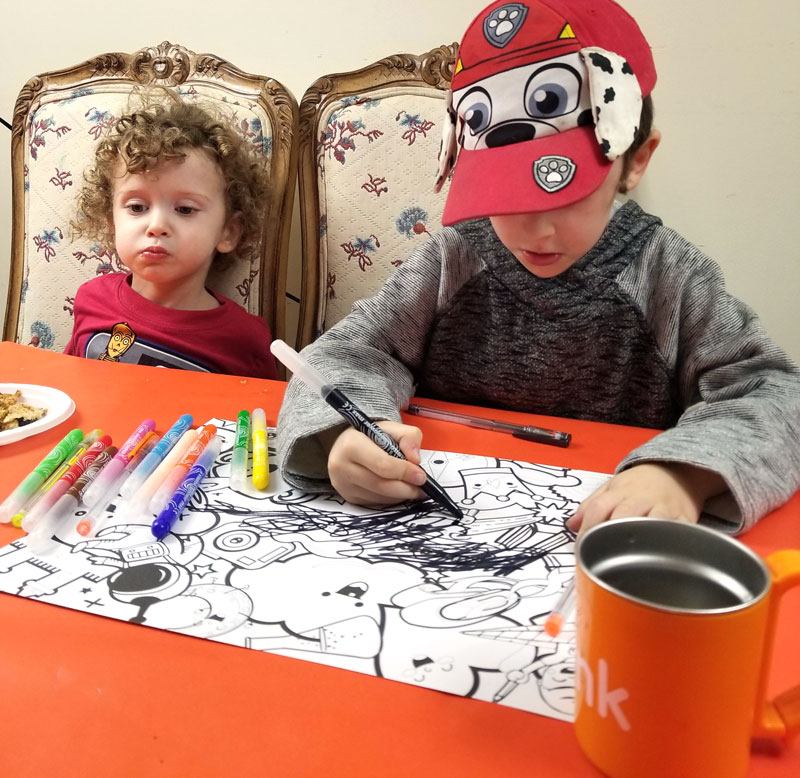 The drawings on them are fun and quirky and perfect for this age group.
Big Kid/Tween Gifts for Creative Kids (Ages 8-13+):
When your kids are headed toward the preteen years, they are starting to develop "real" skills. That means that they can now consider learning the skills required for "real" crafts and hobbies. You'll see below the tools your kids need to get started with hand lettering, embroidery, jewelry making, engineering, and more, plus some "just for fun" gifts for creative kids.
Most of these gifts work for the teen set too, although I've created a separate list for them as well.
14. How to Make Jewelry Out of Anything + jewelry making tools:
I recently published the book "How to Make Jewelry out of Anything" to teach the tween-teen age group how to make jewelry. This book has 40+ fun and quirky jewelry making projects that not only teach about making jewelry from scratch, but also give unique ideas for making jewelry from found, recyclable, and unusual objects.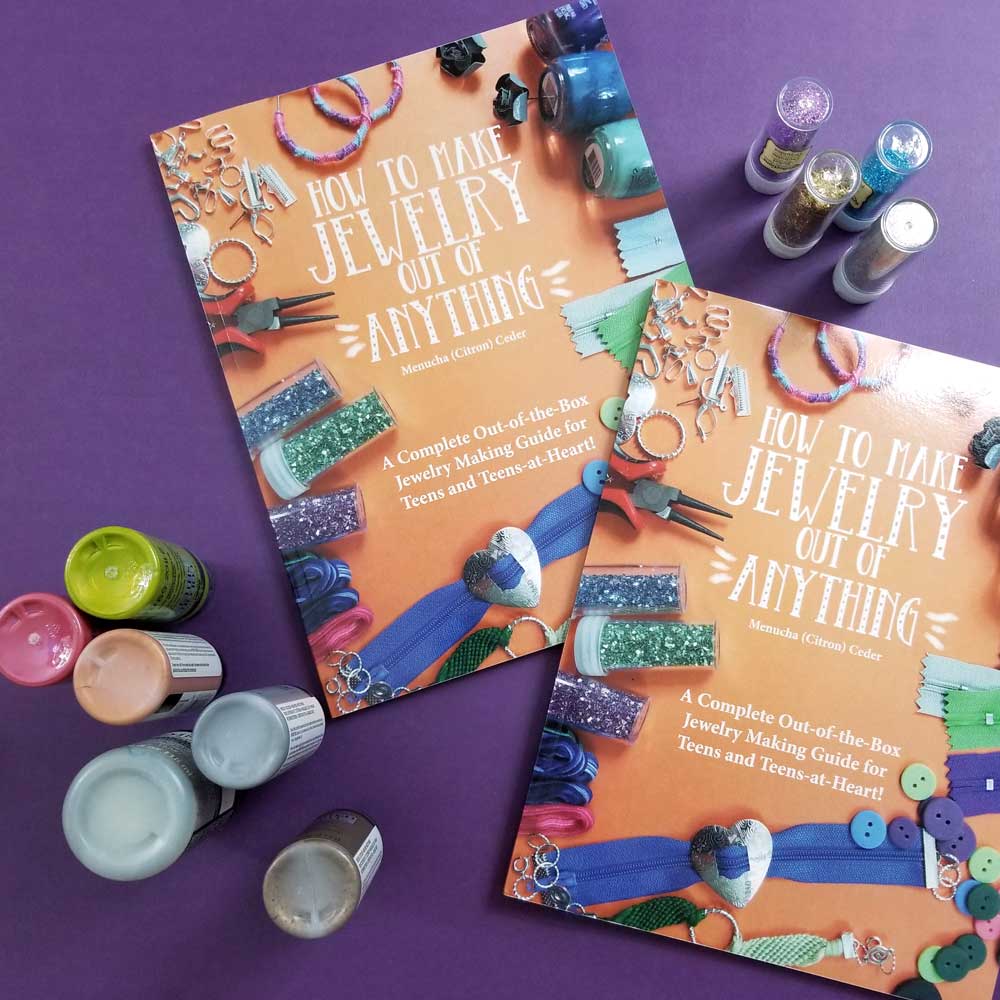 Tweens are encouraged to use their creativity to change up the project throughout the book and to think outside the box.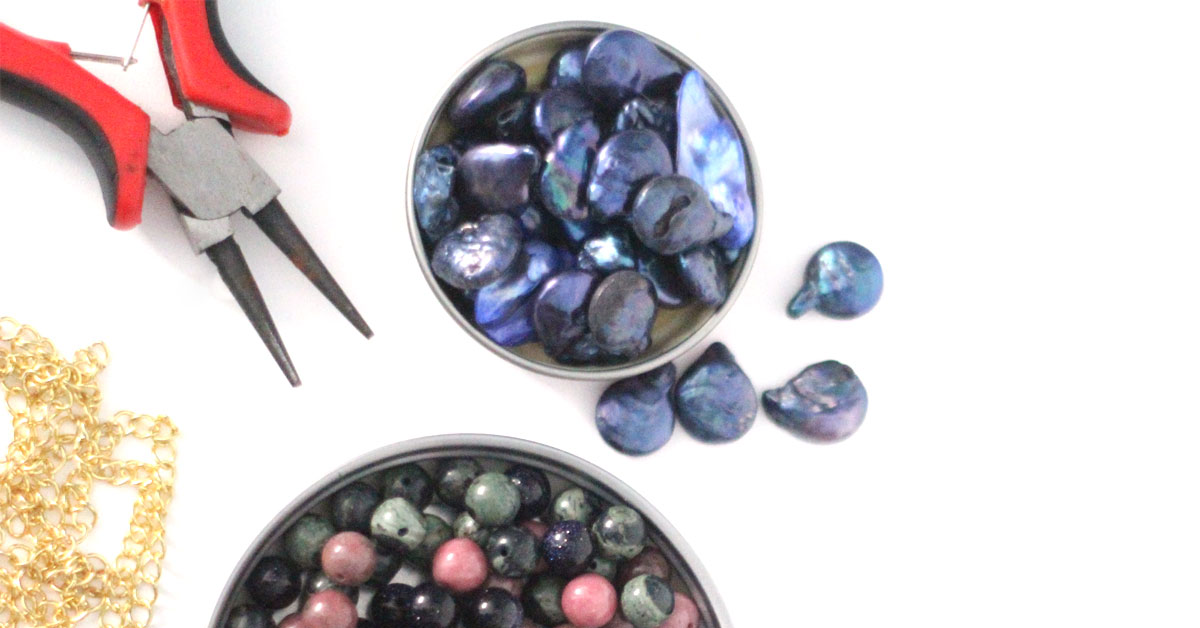 Expand on the gift by giving it as part of a bundle with the tools needed to make the project! I put together a dedicated list of products that go perfectly with the book here.
15. PLAID Bucilla Fashion embroidery kits:
What better way to get a kid started with embroidery than a cool fashion upgrade? These embroidery kits come with stencils and threads for cool, trendy designs.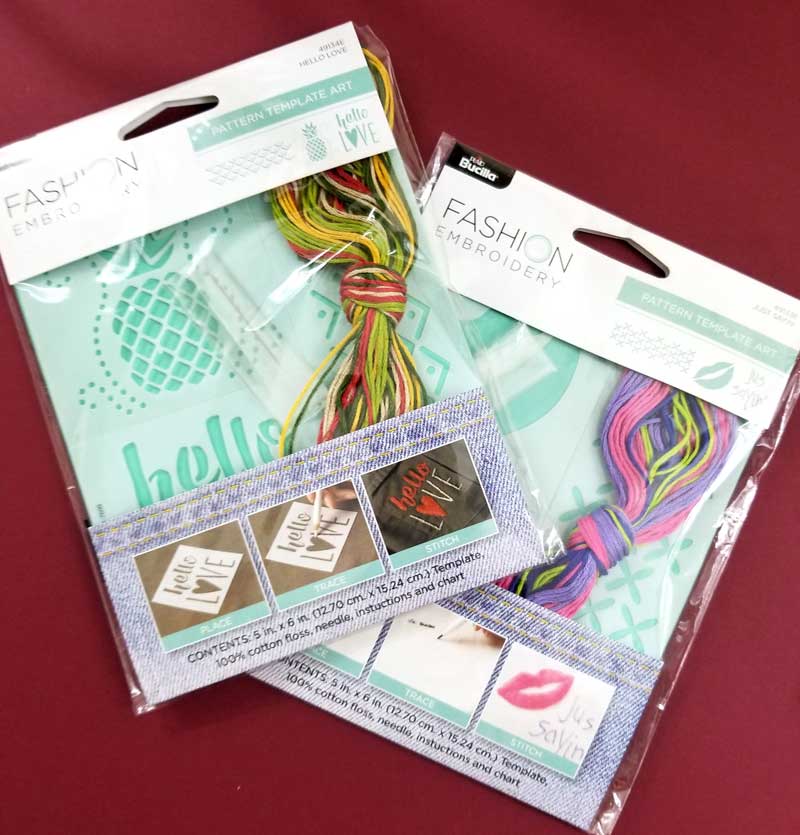 Add a fun pineapple to the pocket of a pair of jeans, update a backpack with a fun saying, all with these easy-to-use beginner kits.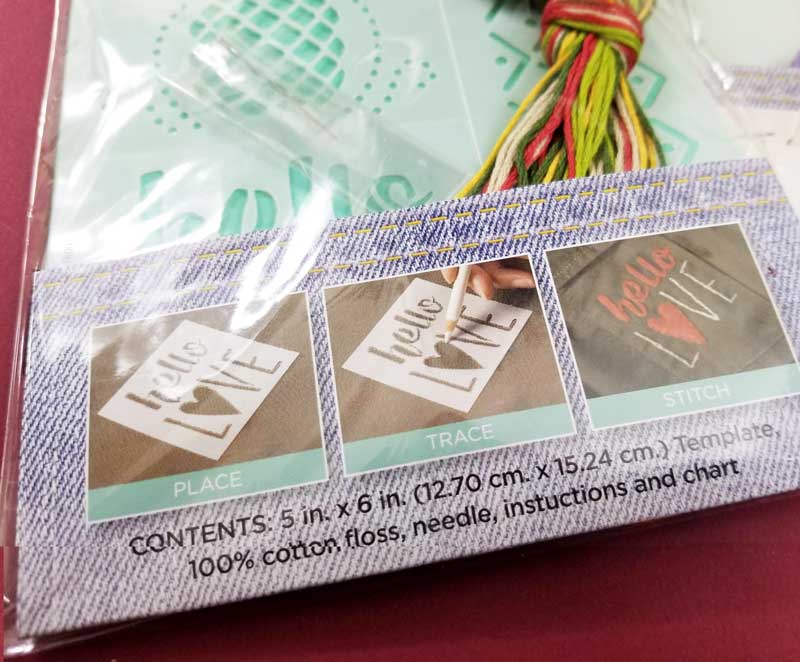 As kids enter this stage, art can become a form of self-expression. They might shy away from keeping a formal diary, but encouraging tweens to use art to voice their feelings is a great way to empower them with creativity. I've personally been keeping one and finding so extremely empowering!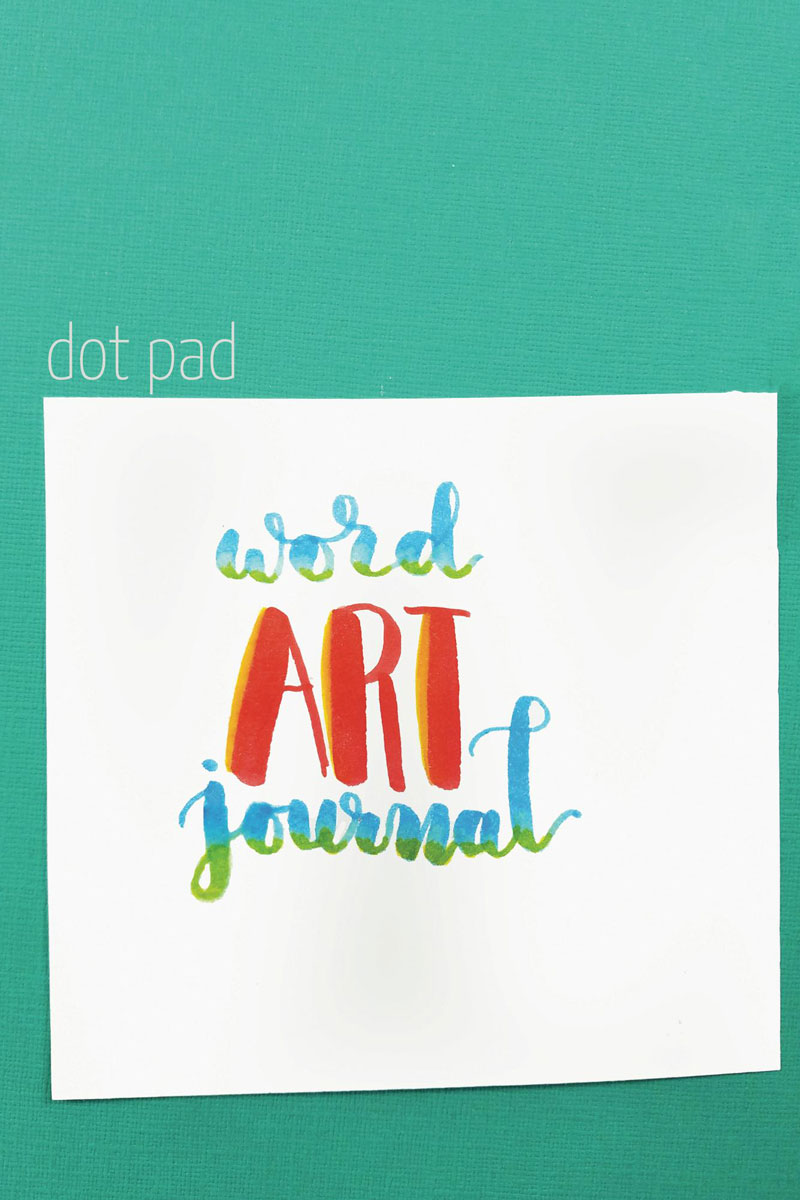 The point of this daily word art diary is that there are no rules. Kids can jot down a single word, a favorite quote, a phrase that worked for them, something someone told them, something they'd like to tell themselves – anything really!
The journal comes with dot-grid pages that provide a subtle guide without disrupting the art. The pages have a space to add the date. It features an introduction page with guidance on how to use it, making it the perfect gift for creative tweens.
Gift it alone, or pair it with:
17. Prismacolor Hand Lettering Sets: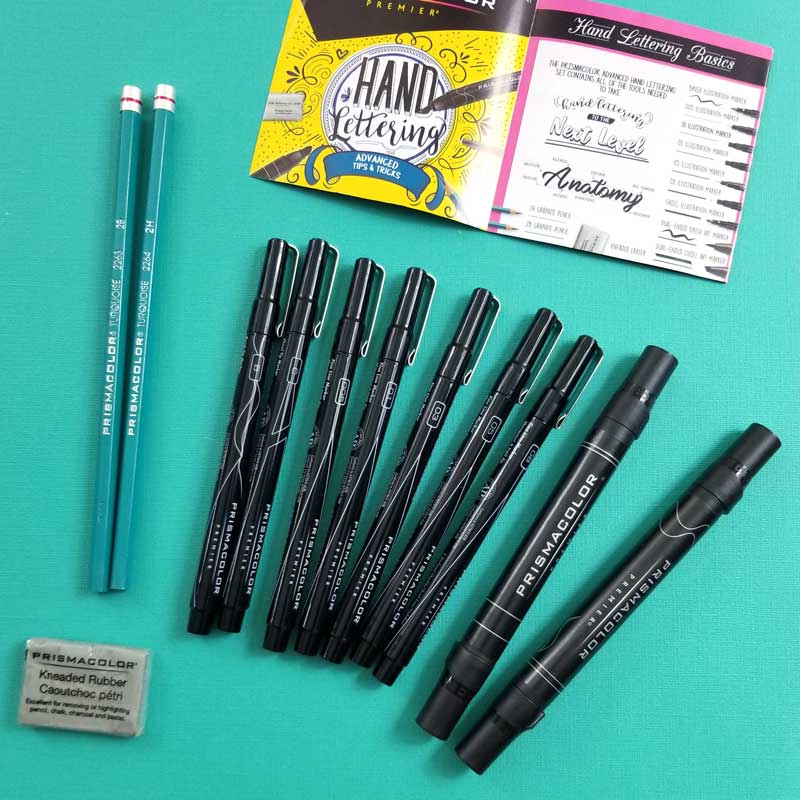 Lettering is a favorite craft among the tween group, and not for nothing! It's a fun way to make note-taking fun, and to personalize their lives – such as with the daily word art journal above, or on its own.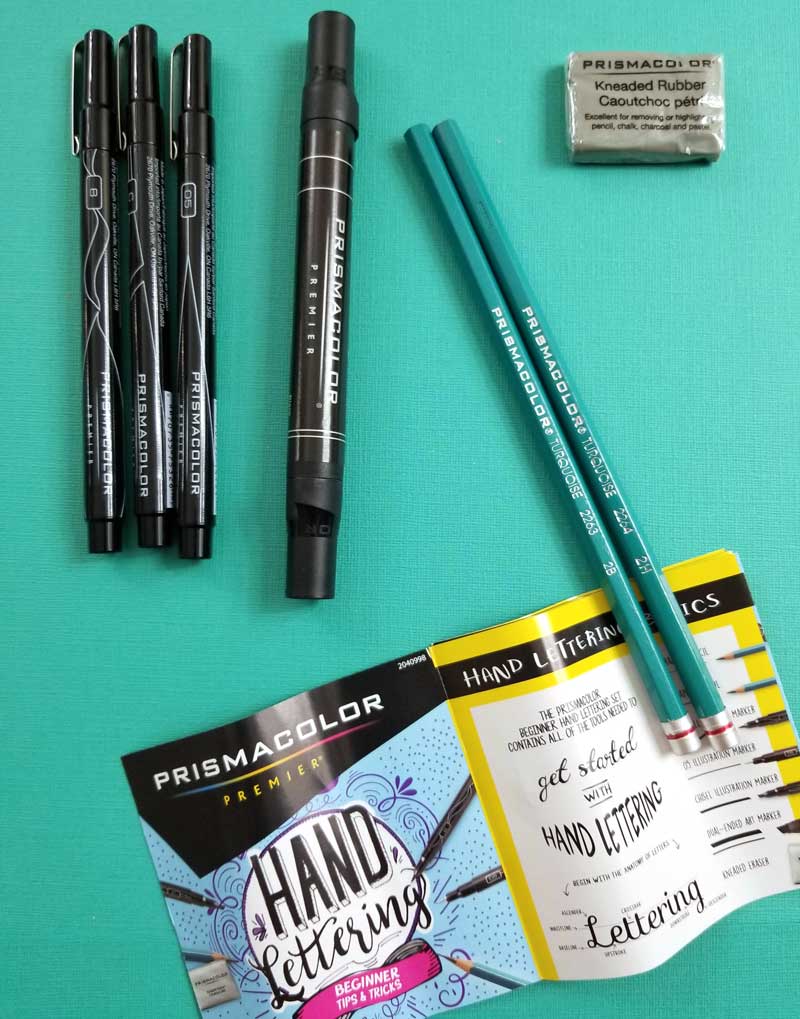 Prismacolor creates some fun hand-lettering kits in two levels – beginner and advanced. While they are both interchangeable – beginners can use the advanced and vice versa, the advanced comes with far more tools. You can see my comparison in the image below.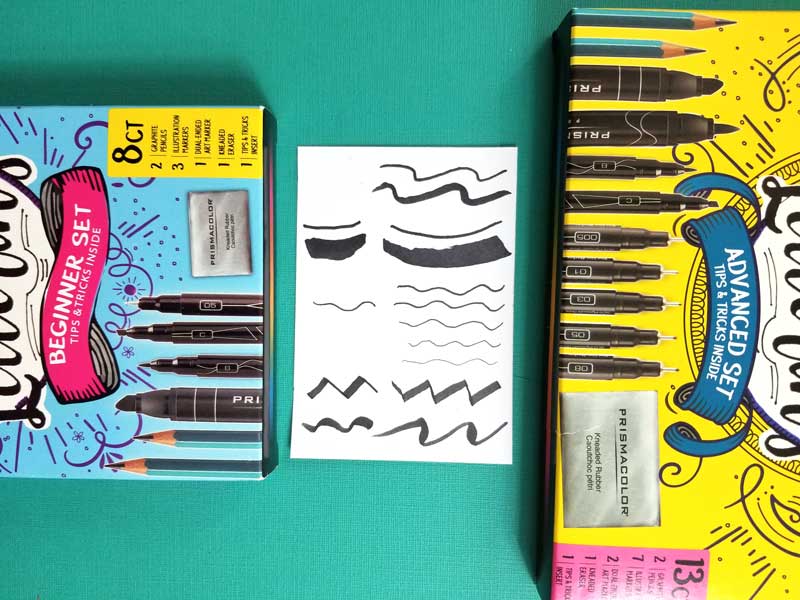 You'll get brush and chisel tips, pencils, an eraser, as well as drawing markers in different sizes. I received my first Prismacolor art supplies as a gift when I was a young teen. Having the artist-quality materials in my hands really inspired me to get creative, and boosted my confidence as a creative kid (thanks, Grandma!)
Amazon | Blick | Walmart | Target
18. Tinkering Labs Electric Motors Catalyst Kit:
Not every creative kid wants to cut and glue and craft… M is a creative but he prefers to tinker. The differences are subtle, but I found that encouraging the wrong type of creativity with him can discourage him, while encouraging him to create within his own skill set and personality empowers him.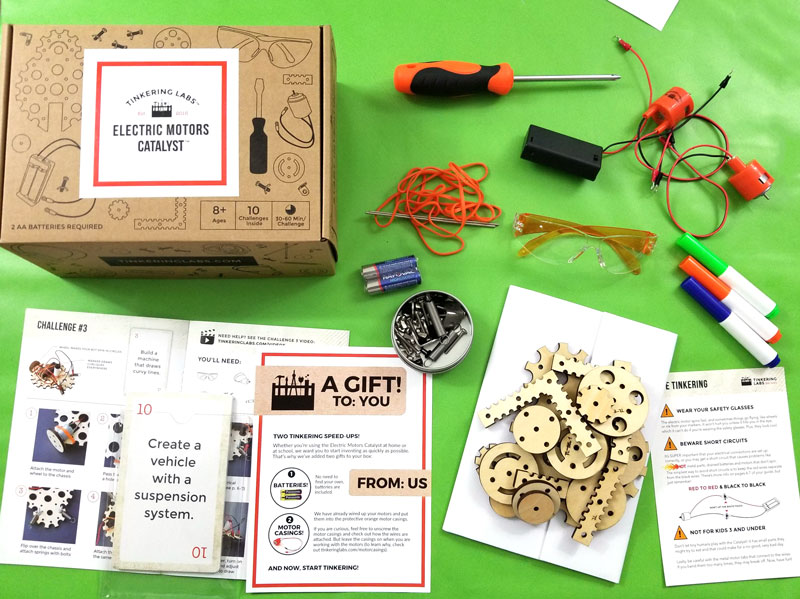 Tinkering labs creates "invention kits" that includes everything kids need to tinker and create mini machines that work! For example, your kid can use the motor, wooden bits, rubber bands, and more to create a doodle bot or an electric toy car.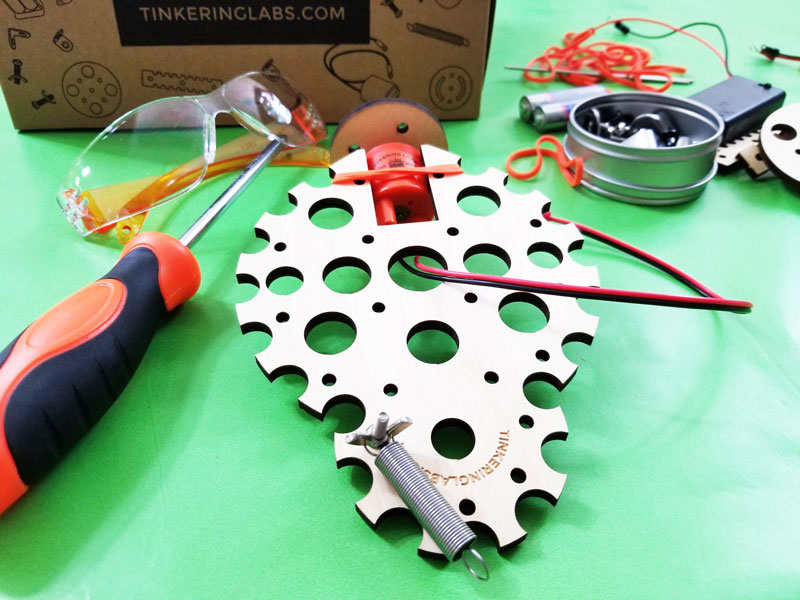 When I say it comes with everything, I mean everything – down to the goggles, batteries and the screwdriver. My favorite part of it is that it does encourage kids to experiment, but it provides challenge cards (and answers) too. These kits make wonderful gifts for creative kids who want to make something that works, not just a work of art.
19. Ultimate Light Board by Crayola (6+):
What's better than coloring with markers? Coloring with light! This fun art toy will get your kids to be creative, practice handwriting… and might just get you practicing your own lettering. I may have borrowed this from M a few times.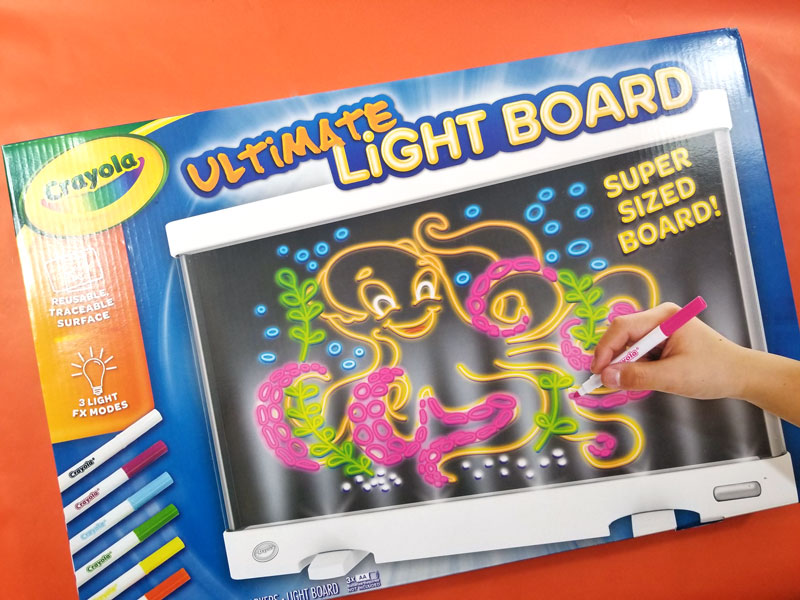 It's completely self-storing, with markers that punch securely into the back and feet that fold flat. It has multiple light modes and is easy to wipe clean.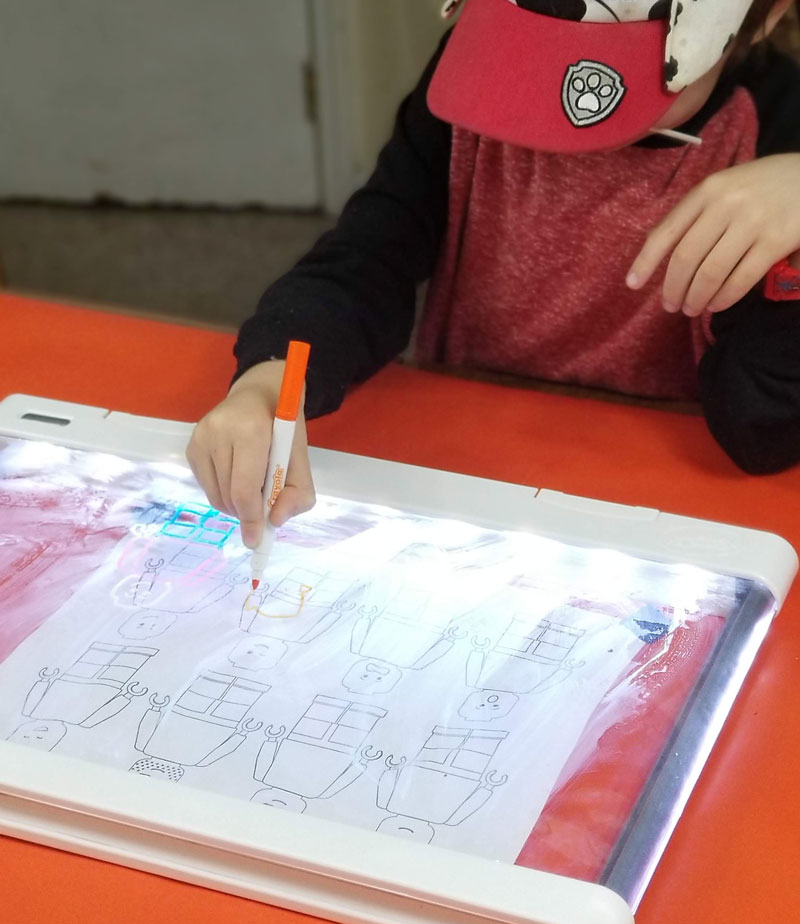 You can remove the black background and trace images too! Or create your own art – party signs, seasonal messages, or just for fun.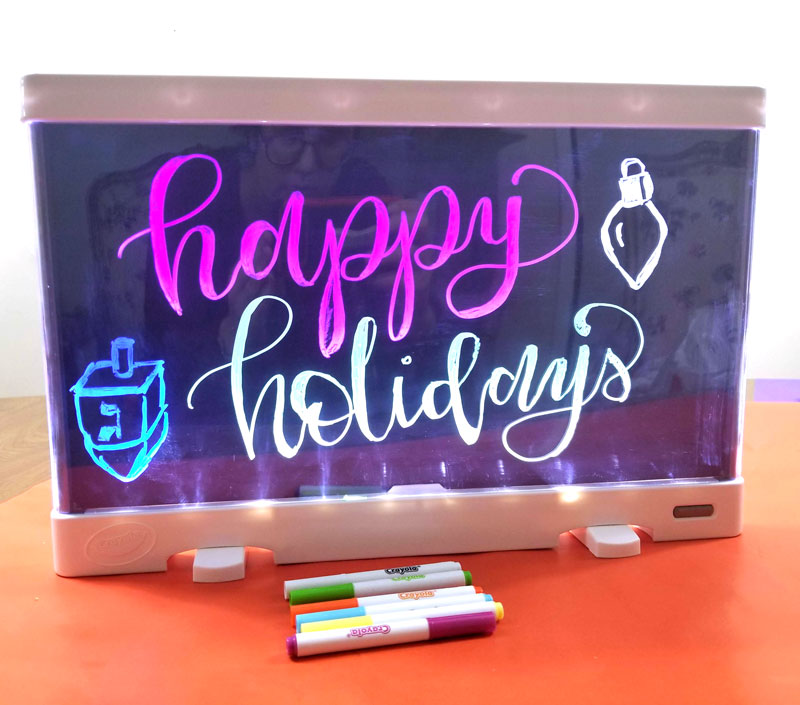 Here's another of my favorite gifts for creative kids who don't necessarily want to make art! GraviTrax is a super cool game that allows you to make advanced marble runs using STEM skills. Start off with the included challenges… and then get creative making your own!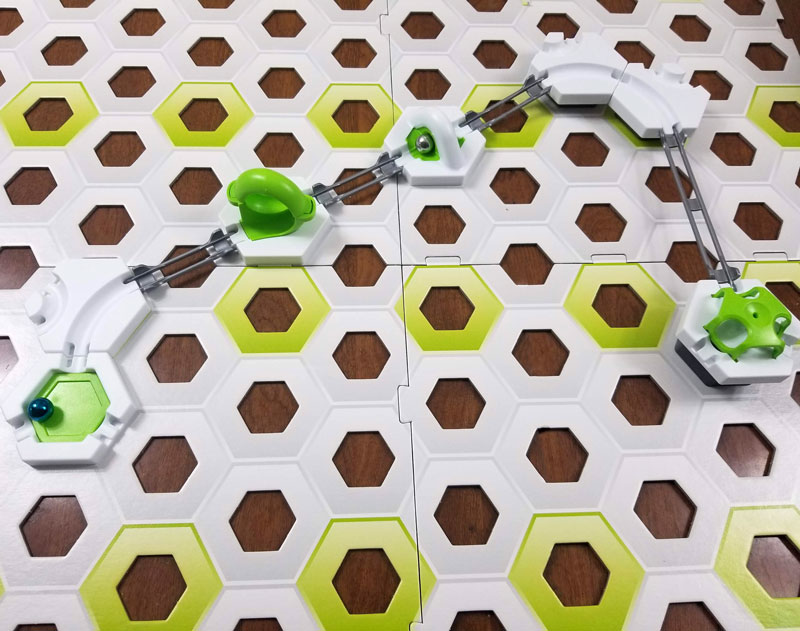 I've taken some photos of us playing with it… but as a beginner, I need to show you the real deal so that you can get it! Watch the video below to see what can be done with this cool creative toy:
The Starter set comes with all the basics – the hexagon grid base plates, multiple levels, stacking tiles, plenty of tracks, balls, directions switchers, and more. It even comes with some of the "cool stuff" – a vortex, a magnetic cannon, and more.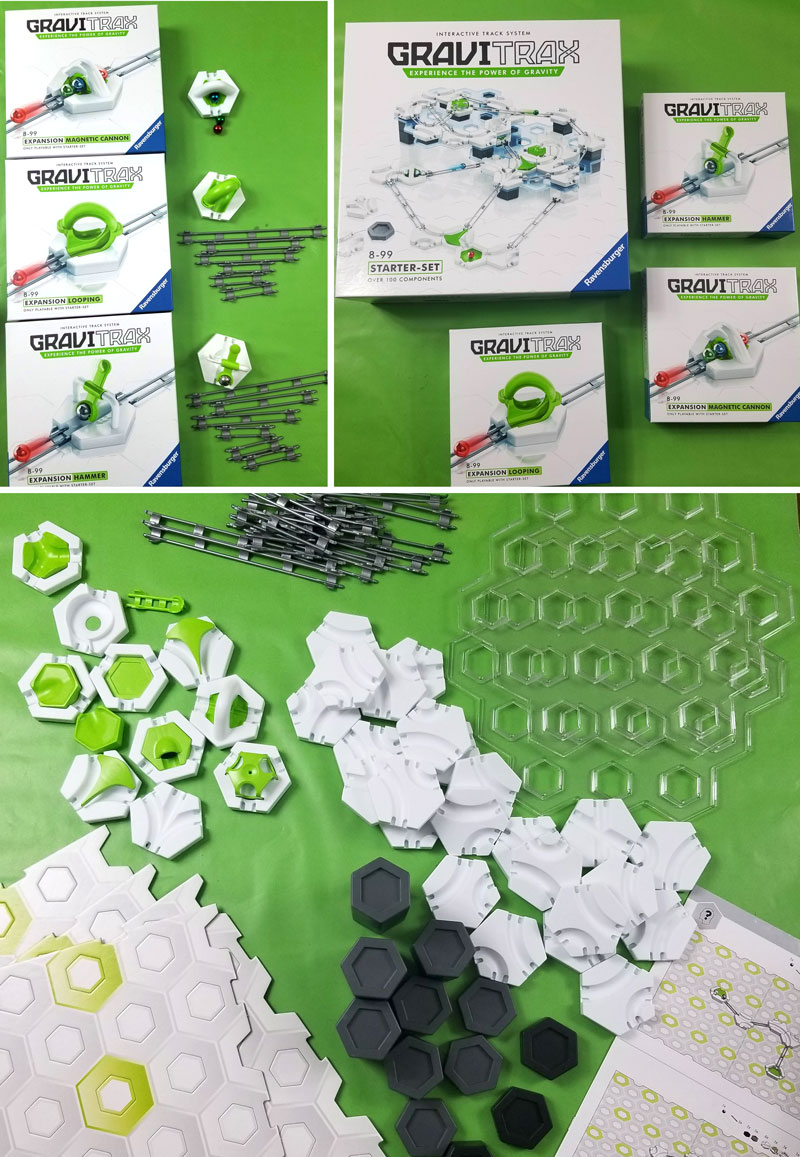 You can then expand on it further with any number of add-ons, which make great stocking stuffers to go with the starter set. You can also download the app to test out tracks and build some virtually!
21. Backpack: I make stuff -what's your superpower?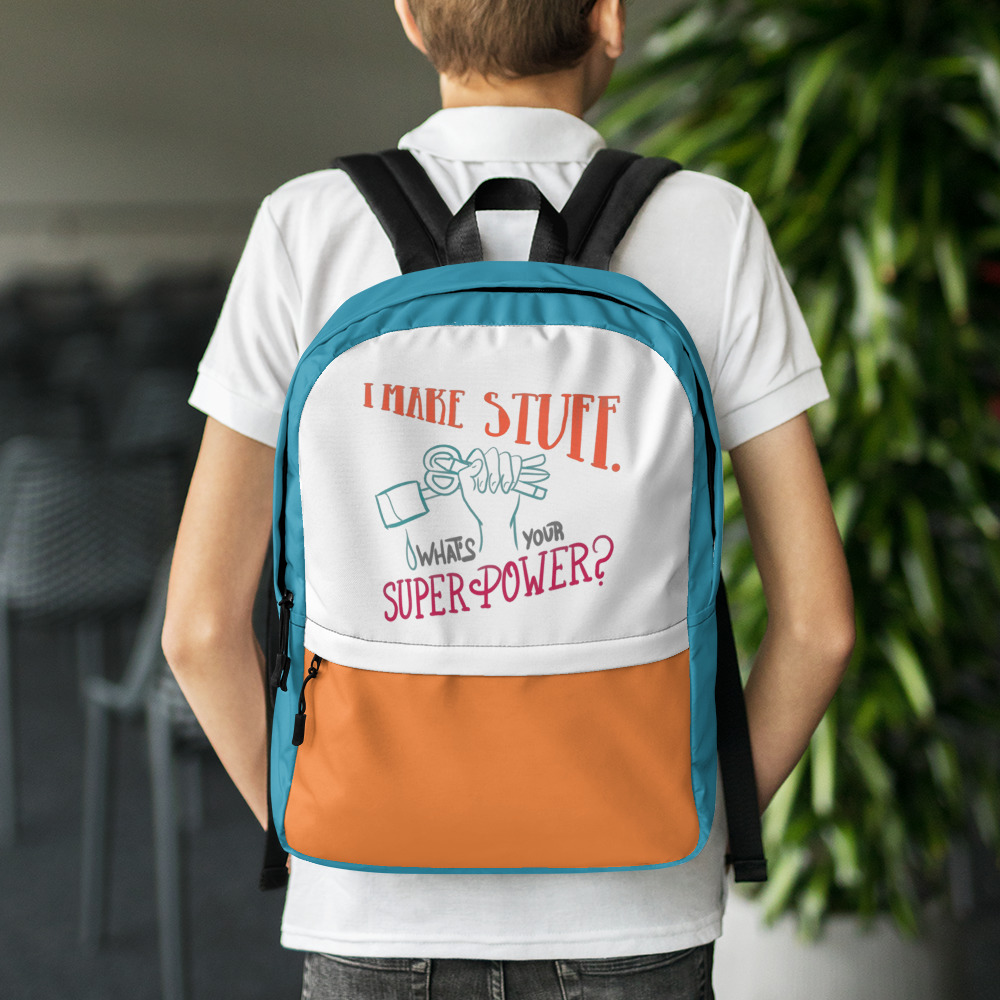 Celebrating creativity in the form of a backpack, this sweet hand-drawn design makes such a sweet gift for creative kids! The color block design solidifies it without making it too immature for your preteen.
Written by two friends and fellow bloggers who creates the most amazing slime recipes, The Slime Book is perfect for those kids who are ready to start taking the lead with their slime-making.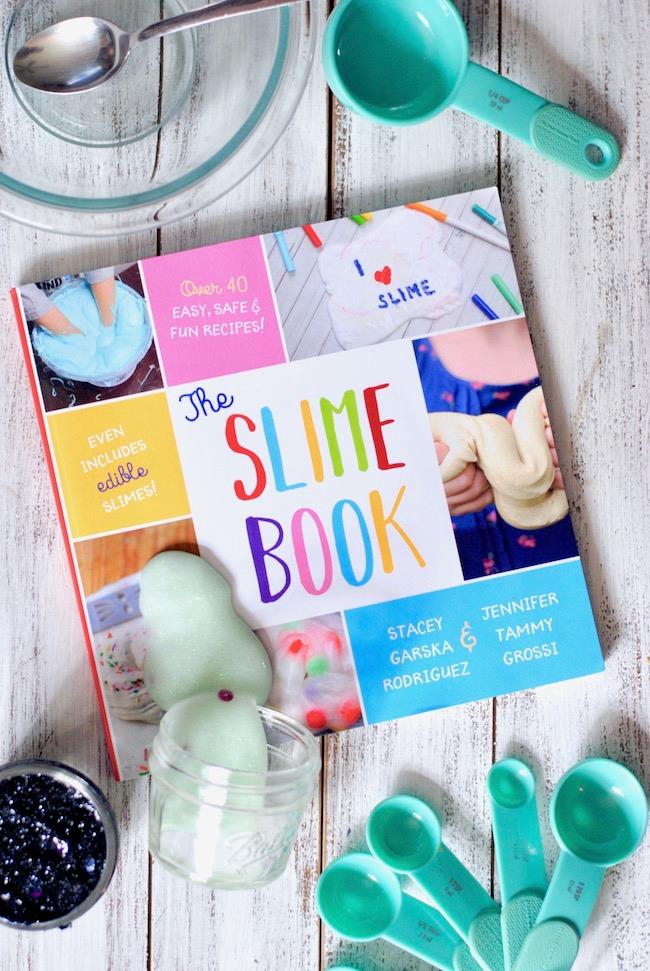 It includes 43 recipes in a variety of classic, edible, seasonal, interactive, and more themes. Creative kids can then get the hang of slime-making, adding in their own ideas.
Check out more of my favorite craft books here for more amazing gifts for creative kids!
Creative Gifts for Teens (14-18+)
When it comes to buying gifts for creative kids who have hit their teens, the possibilities spread broadly into the adult category. Hint: look for real crafts that have a purpose, that allow creative teens to personalize their lives.
23. Modern Desk Writing Super Set:
Another bundled set of gifts for creative kids, this package from OOLY features subtle matte metallics, and non-shed glitter in the form of writing supplies!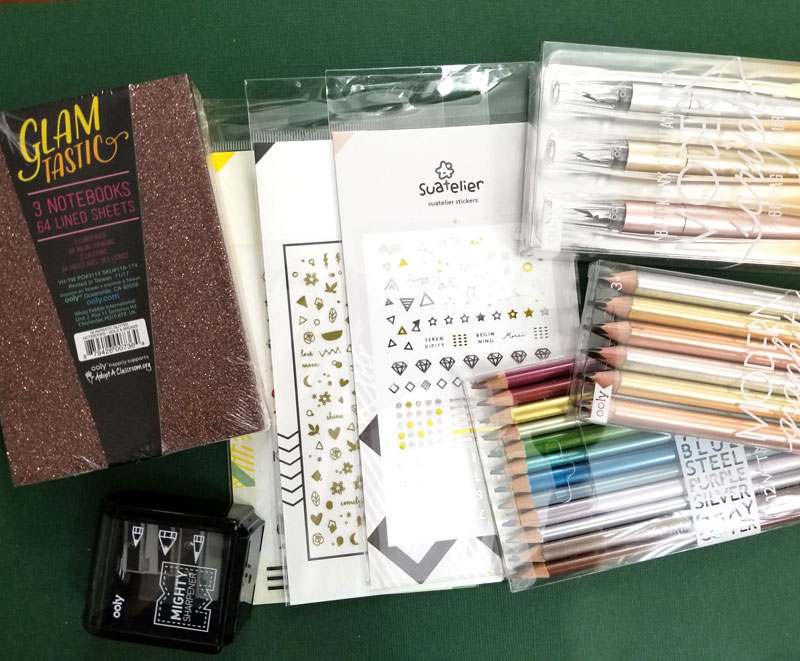 You'll find both graphite-colored pencils, metallic colored pencils, fountain pens, journals, stickers – that are perfect for planners or nail art, and a sharpener that fits all the pencils included.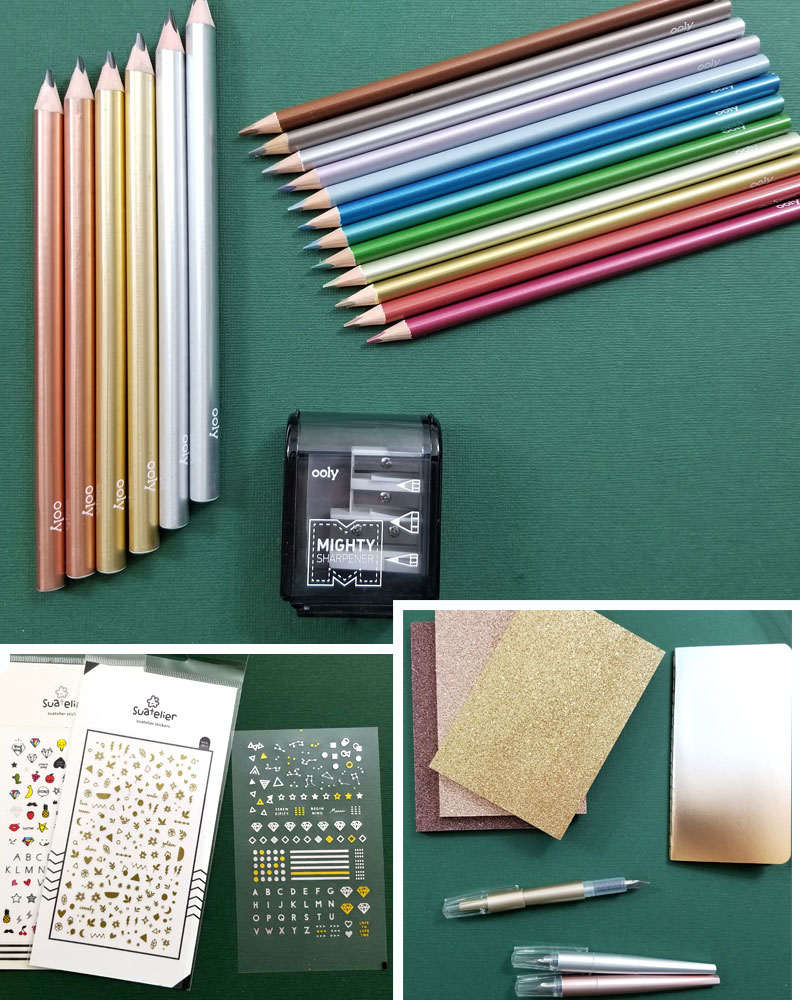 It comes ready to gift in a pretty gift box, but you can also split it among different children, use the contents as stocking stuffers, or even split the actual packages. It's a great way to encourage creativity in teens in their everyday lives – note-taking, tracking homework…
24. Winsor & Newton Gift Collection Drawing Inks:
I received my first artist-quality Winsor & Newton paints when I was fourteen and it's my go-to brand for oil paints. I'm now discovering more of their products, including their artist inks. Their drawing inks fall along their lines and are now available in a sweet gift-ready set.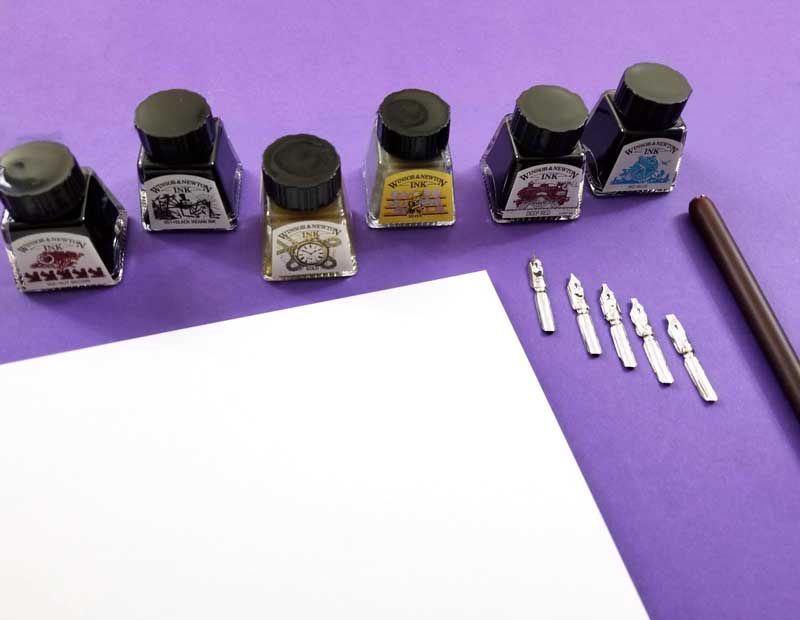 My favorite feature of this set is that it comes with everything your teen needs to get started. That includes a dip pen with a few different nibs, six ink jars (including fun metallics), the appropriate drawing paper, and a poster with a color wheel, tips, and techniques.
I had so much fun experimenting with the different nibs and colors: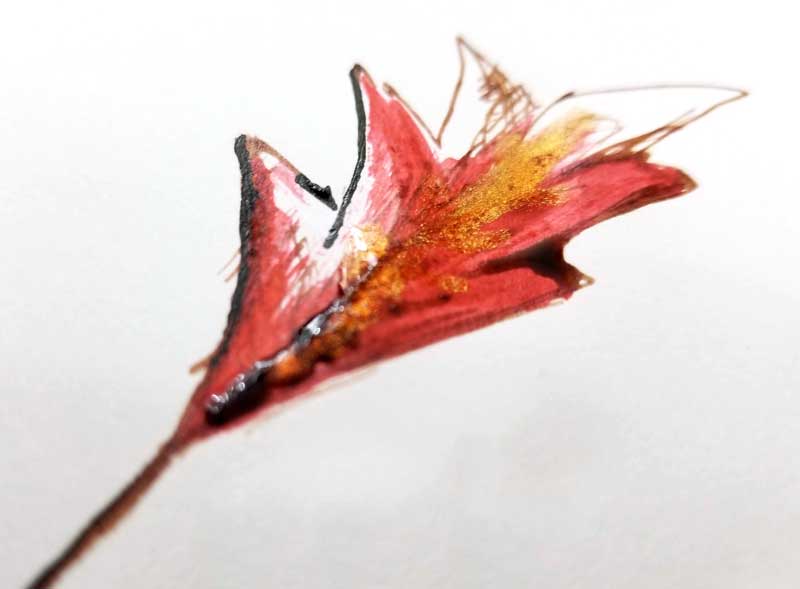 Winsor & Newton | Amazon | Blick
25. Winsor & Newton Watercolor Markers Gift Collection:
While the drawing inks may be more of a classic art, watercolor is both classic and on-trend big-time! And watercolor markers are huge right now.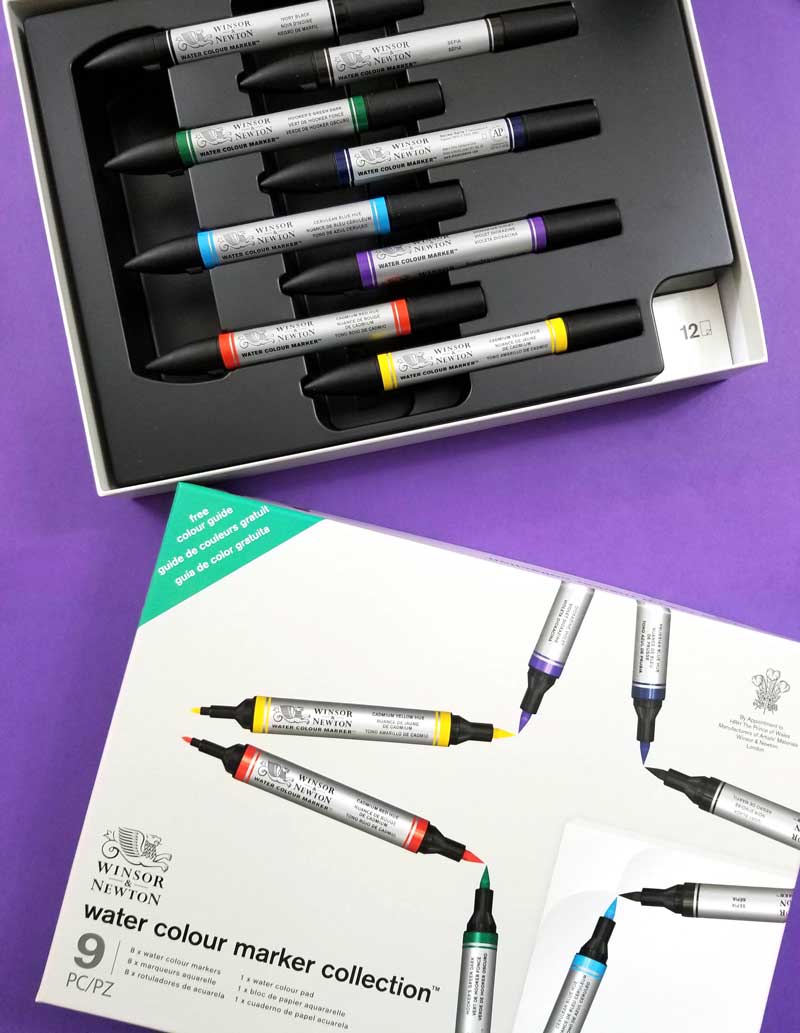 Another cool new creative gift for teens in the 2018 collection from Winsor & Newton, this set features eight double-tipped watercolor markers. Use them on their own, or blend them with water.
You can use this for brush lettering, for sophisticated doodles, or even for cool artwork! It comes with a watercolor paper pad, as well as a poster with a color wheel, techniques, and tips.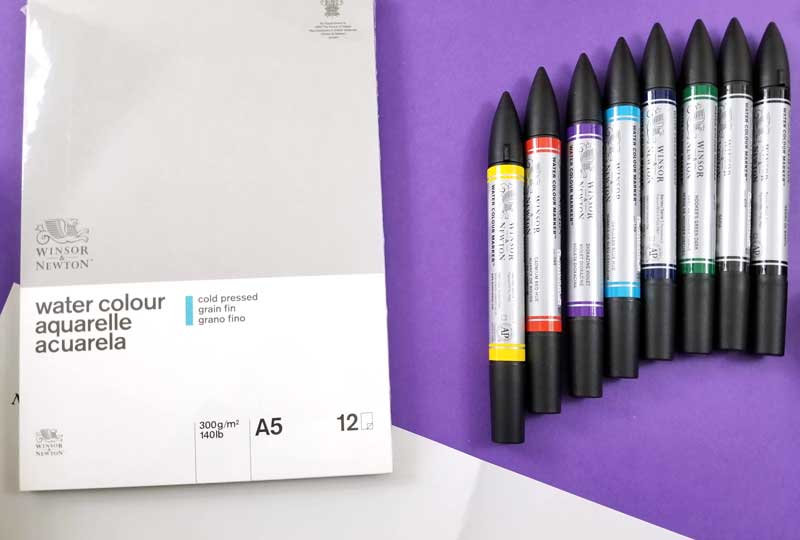 Winsor & Newton | Amazon | Blick
26. Wall Art: Geometric Origami: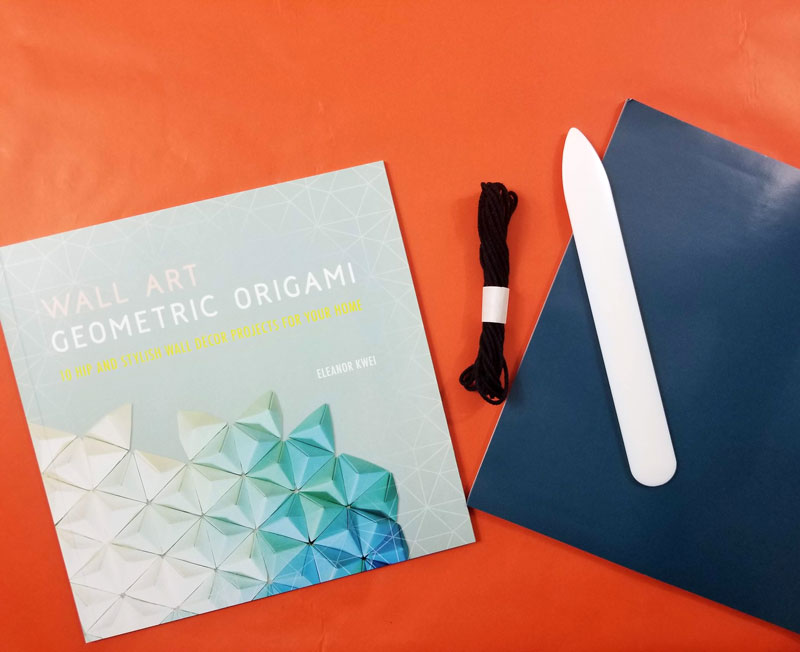 What do teens love more than decorating their own space – in a way that's sophisticated and modern? This book-kit hybrid includes a book with ten projects, 50 sheets of glossy solid origami paper, a bone folder, and cord for two of the projects, including the bird one on the cover.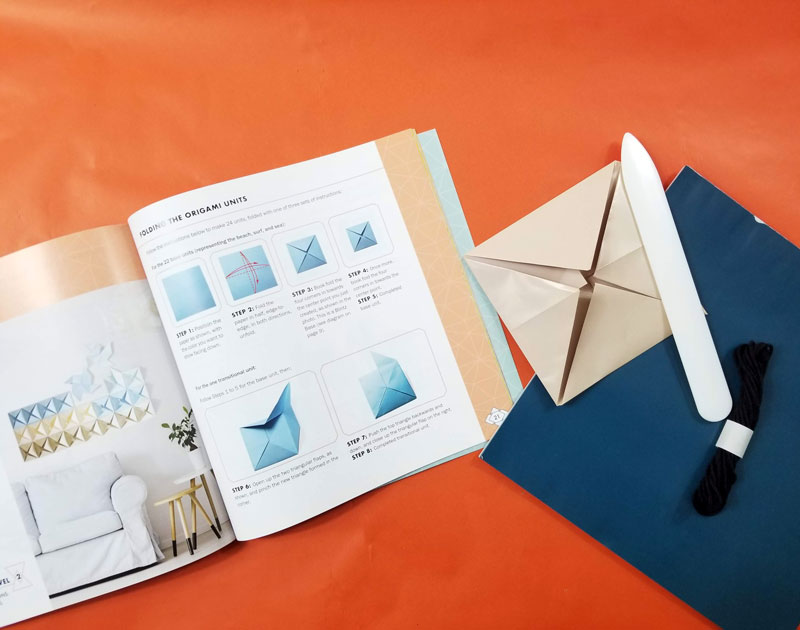 The folds are simple enough to get the hang of quickly and build a foundation of knowledge in origami. The final designs are modern, and the paper is much more durable than the typical origami paper, as well as larger in size.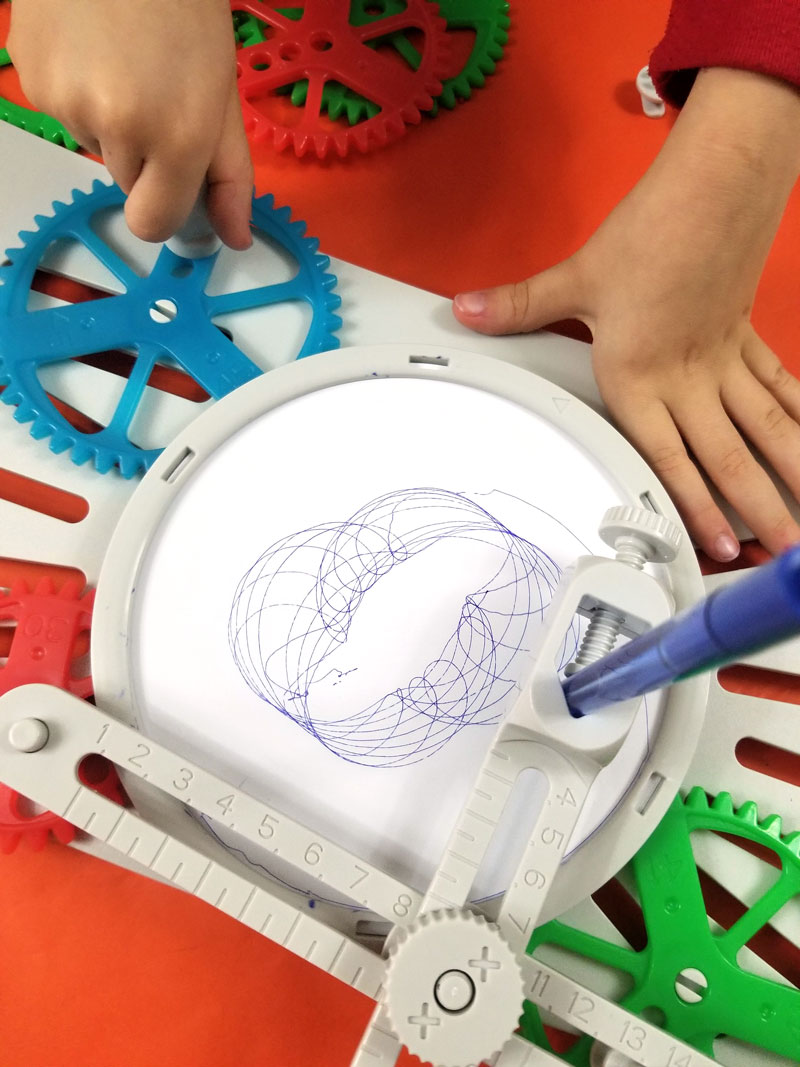 It takes brains to create art with the Hypnograph! This fun STEAM toy mixes engineering with art by challenging your teens to create an art machine.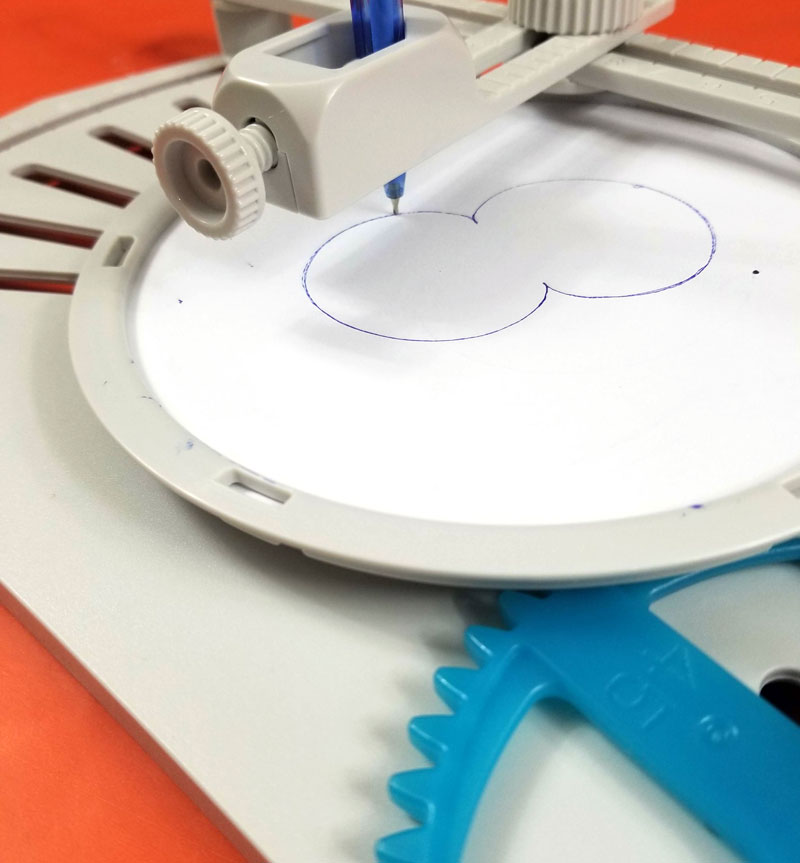 You can see it in action on a design far beyond my beginner skills just to get a grip of the potential.
The design possibilities are endless! Start with the included guide that teaches the basic workings of the hypnograph, and then come up with your own designs.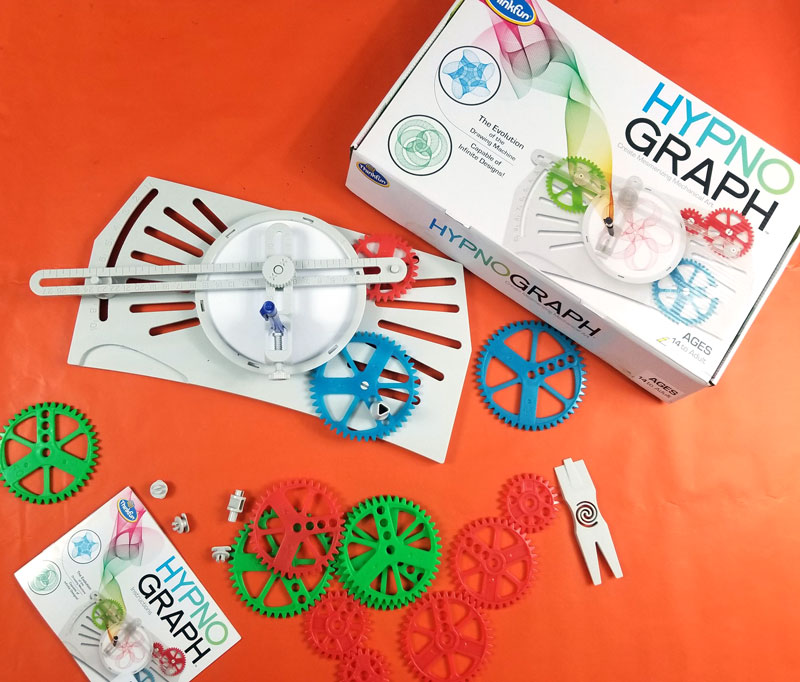 28. Tote: I make stuff – What's your superpower?
When I was a teen, I loved taking my projects along with me on-the-go. I was deep into jewelry making at that point and took it with me to babysitting jobs, school, and, well, everywhere! I had a tote that I used for this purpose… but not a very cool one.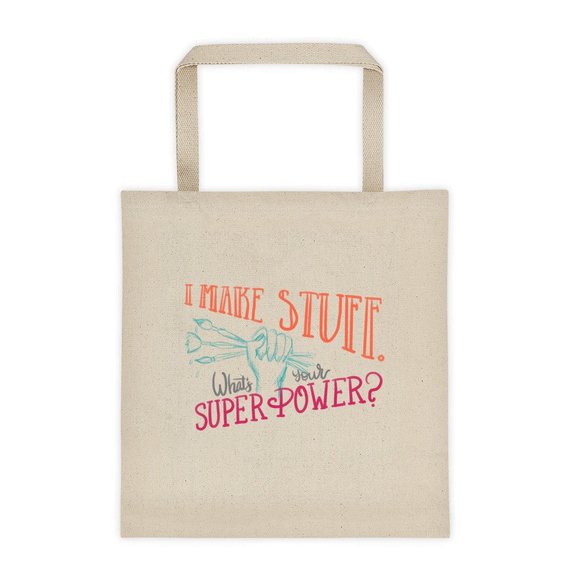 This new tote in my "I make stuff. What's your superpower?" line is perfect for your teen to transport those crafts! The design on this one is deliberately more "sketchy" with paintbrushes and more mature art tools – perfect for creative teens!
Gift it as its own standalone gift, or use it as a creative, reusable gift bag to go with any of the gifts for creative kids on this list.
29. Facet Jewelry stringing box:
Did I just mention that I was deep into jewelry making when I was a teen? The thing is, I had a limited budget then, and didn't get to experiment much with new supplies beyond what the basics offered.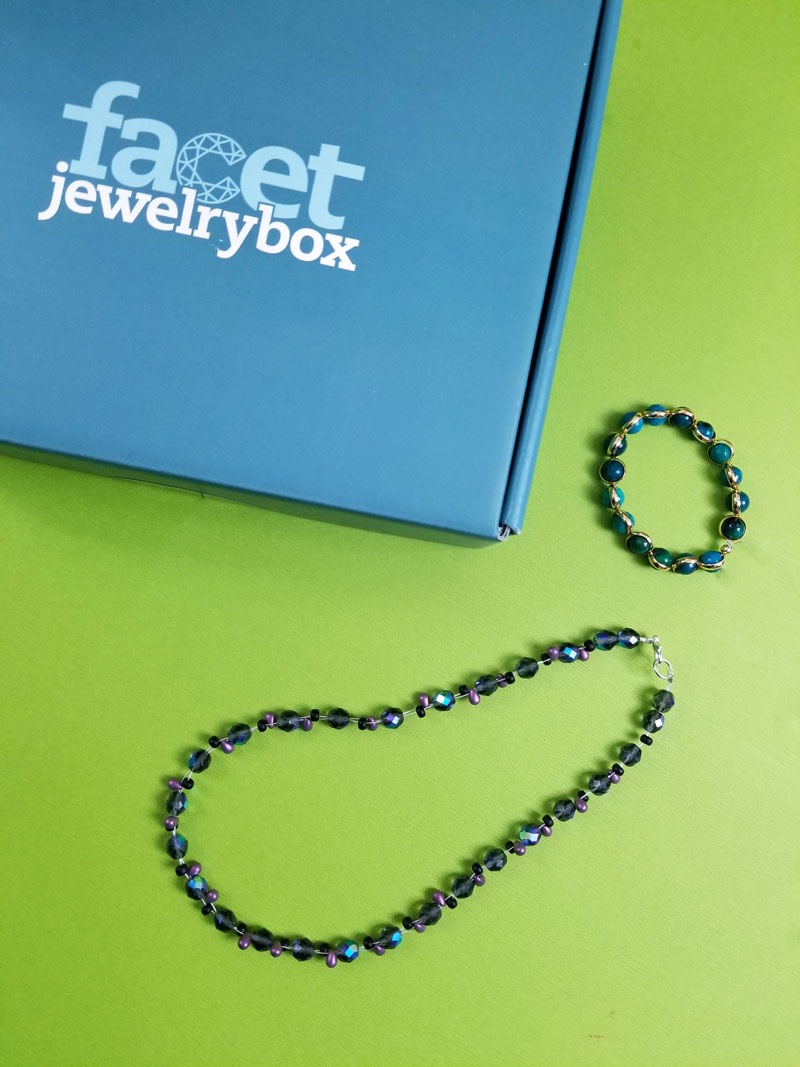 The new Facet Jewelry Box is a jewelry-making subscription that comes with everything you need to make two pretty projects that their team of designers created. The stringing box is the perfect option for beginner jewelry-makers, especially teens who love making trendy designs on a per-project basis.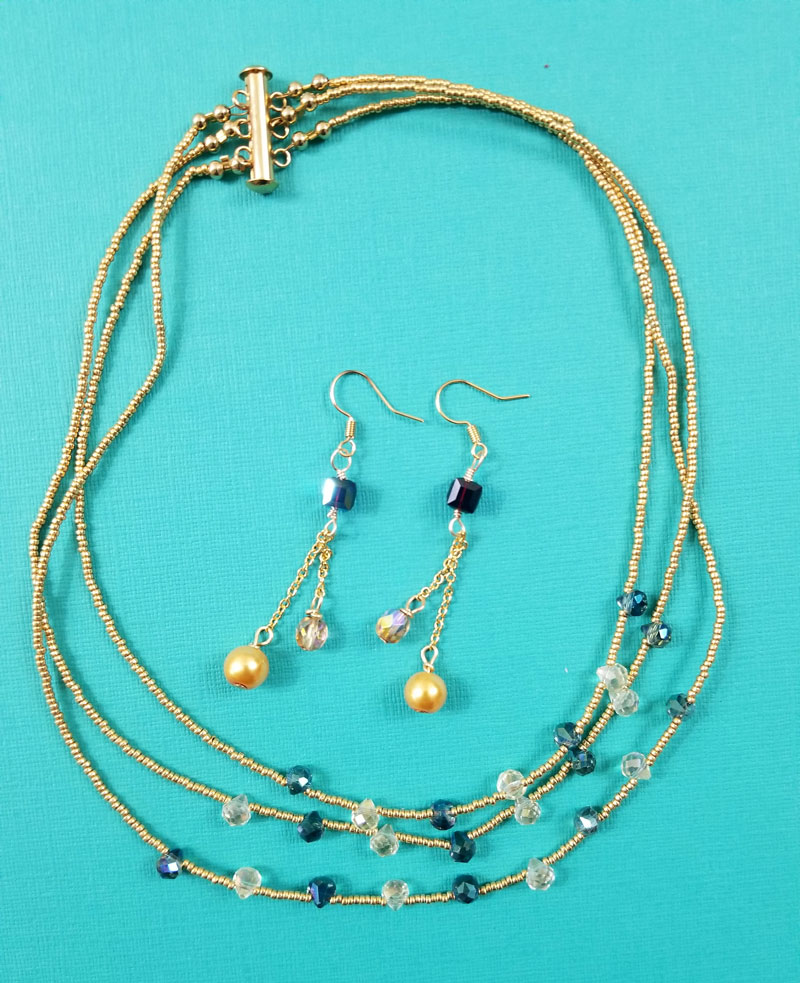 When reviewing the box, I did find that the supplies could be a bit tight – I ran out on one of the projects. I reached out to my brand contact, who told me that this doesn't usually happen, but when additional supplies are needed to create a project for whatever reason, they happily supply the missing materials free of charge. That's more than fair, making the Facet Jewelry Box a great option among these gifts for creative kids.
Check out the gifts for creative kids at a glance:

What are your favorite gifts for creative kids? My go-to holiday and birthday gifts for kids are usually craft-focused – how about yours?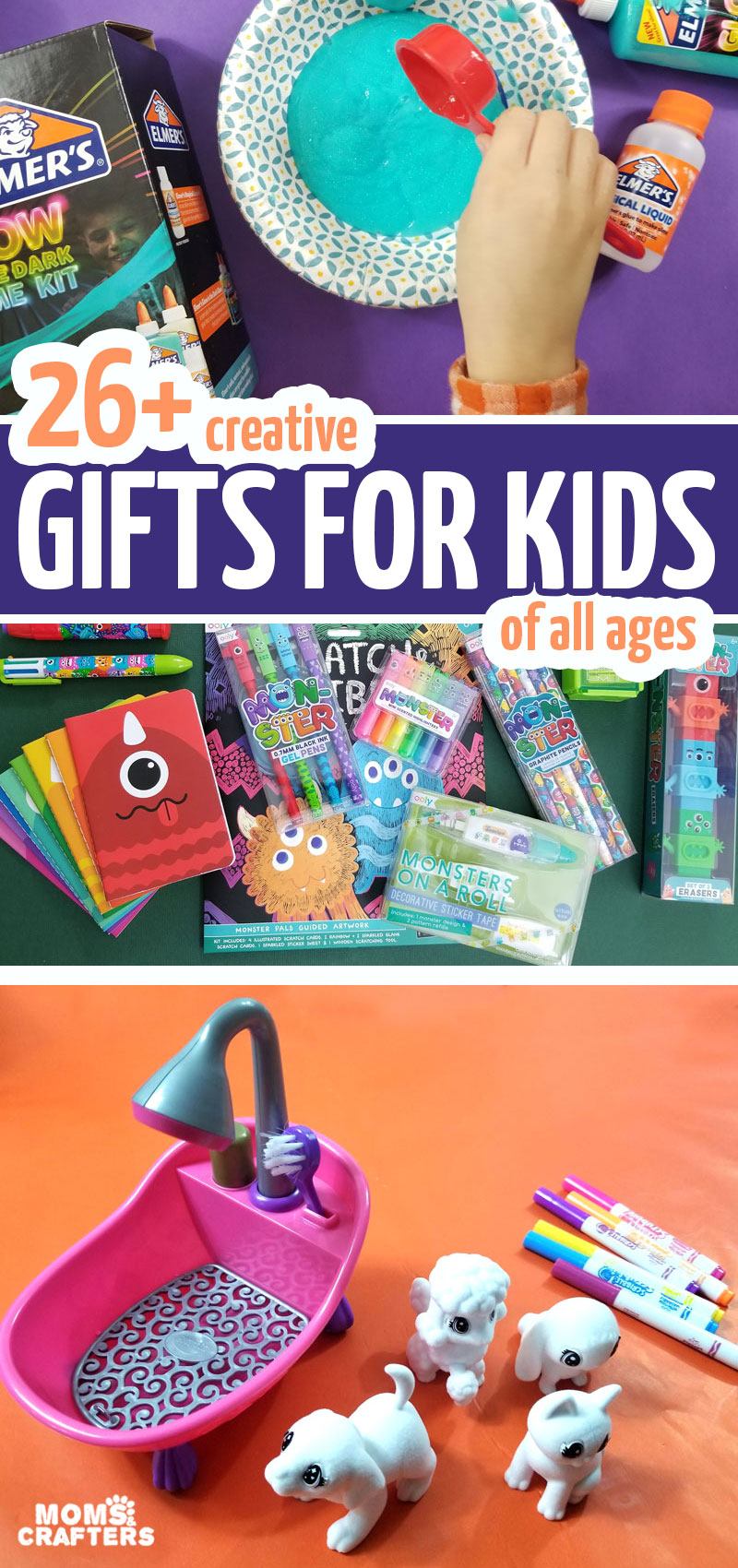 Loved these gifts for creative kids? Looking for more gift ideas? Check out the gift-giving topics below: