I've been wanting to make an origami heart box to match my origami heart card, but honestly, I need to keep my origami very simple or it fails. So I created this origami heart box coloring template – it's really more like a paper craft, but if you fold it from a single sheet of paper, I can call it origami, right? Well, even if not, I'm a rule-breaker. So there! Disclosure: this post contains affiliate links.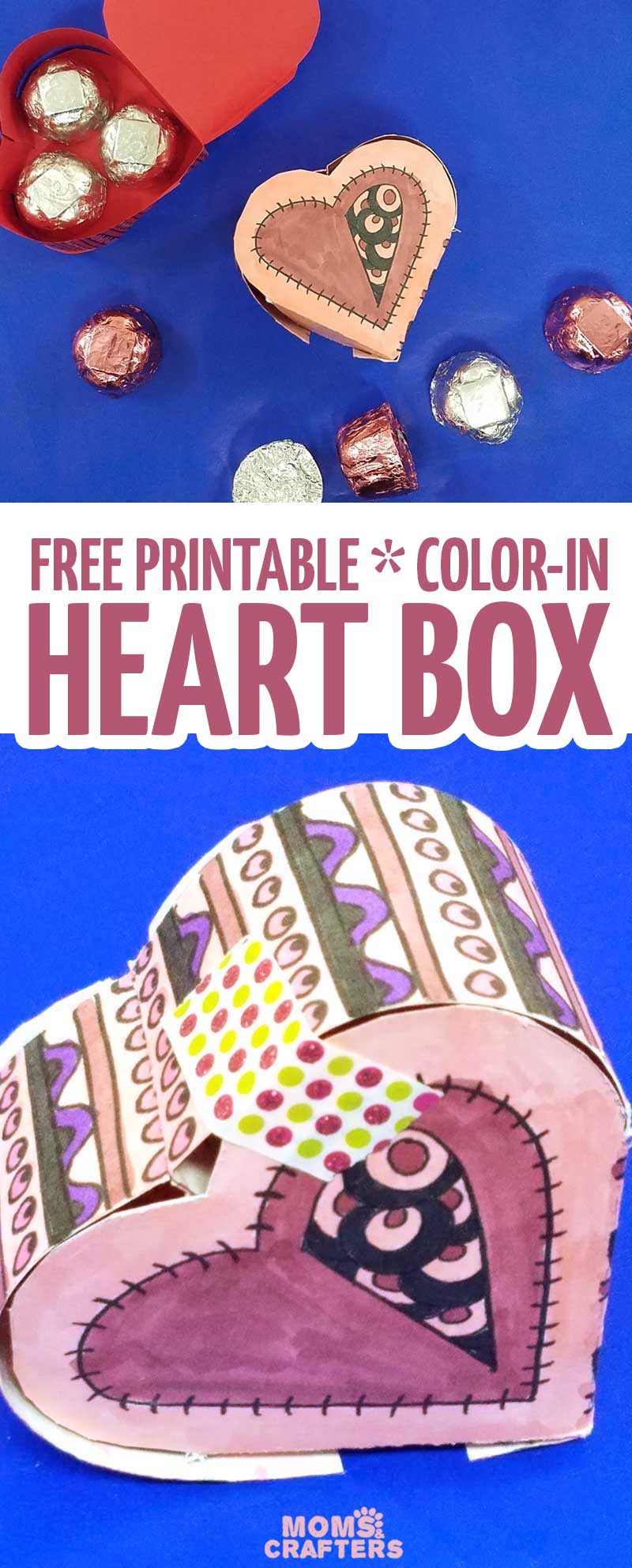 This adorable little Origami heart box is perfect for filling with wrapped chocolates. You can also cut out poly padding in the shape of a heart and use it to gift jewelry.
Since it's an adult coloring page craft too, it's the perfect way to add a touch of personalization to a store-bought gift. If you prefer to ditch the box option, you can color this heart coloring page instead.
I printed two versions: one on red paper and one on white card stock. It's REALLY fun to color with gel pens on the colored paper, BUT I learned that this origami heart box does need to be printed on card stock. So if you want to go with the colored version, you'll need colored card.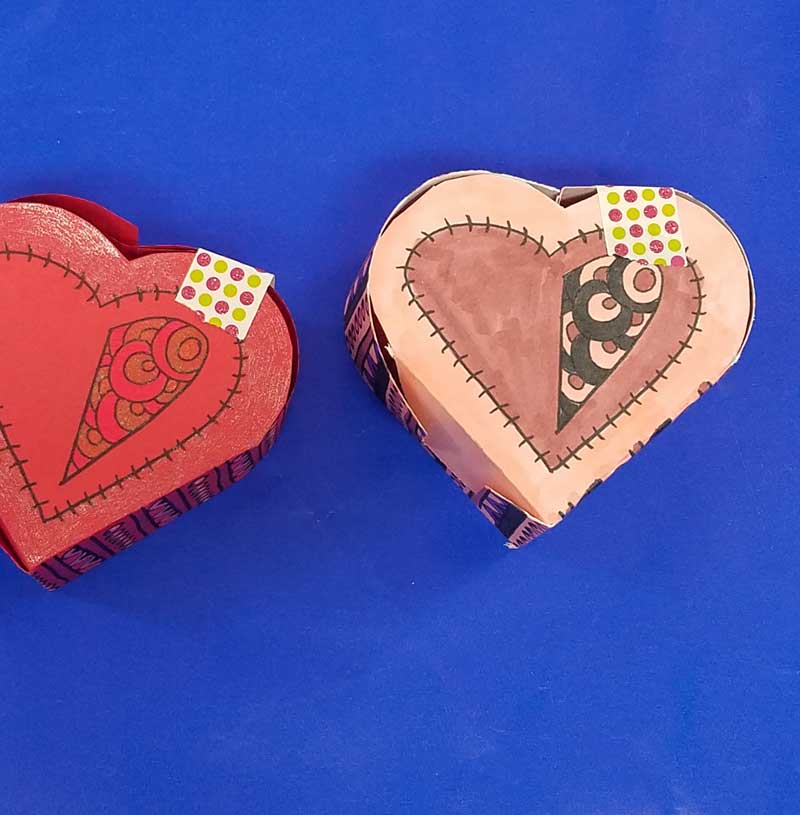 The gel pen version has a soft shimmer and texture because I stuck with red-based tones. Meaning, it only adds a tint and either a metallic, pastel, or neon texture.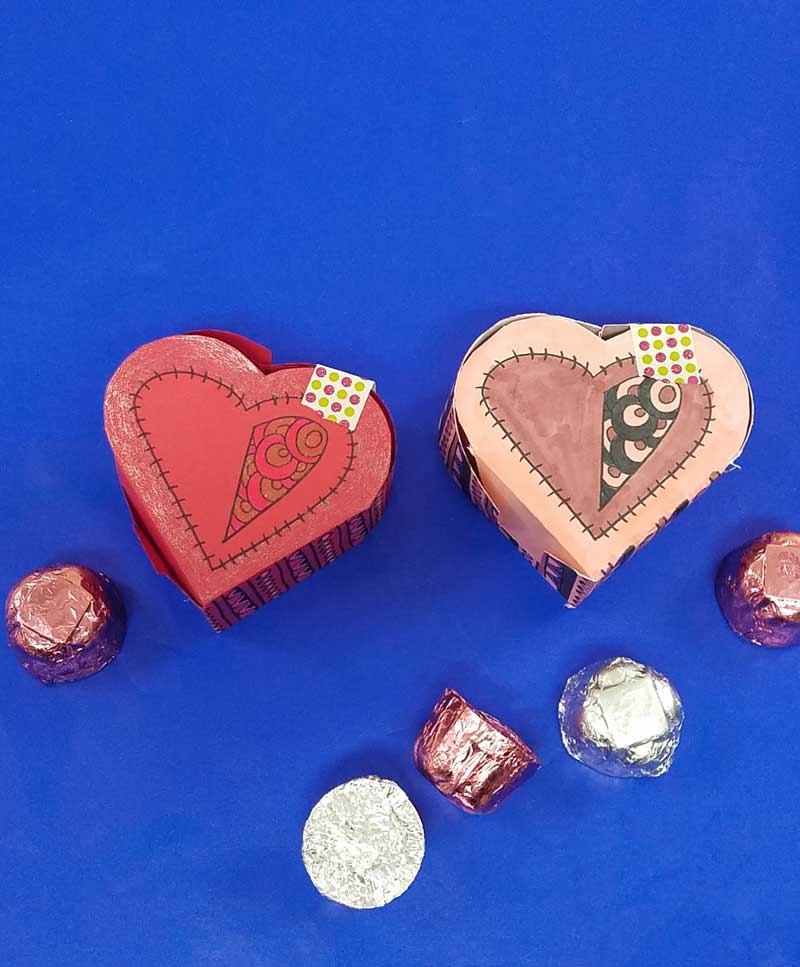 The white version was colored with Prismacolor Premier markers – primarily because that's what I had out for another project I was working on. You're probably better off sticking with regular markers for this, not alcohol.
I filled it with pink and silver chocolates and it was just perfect.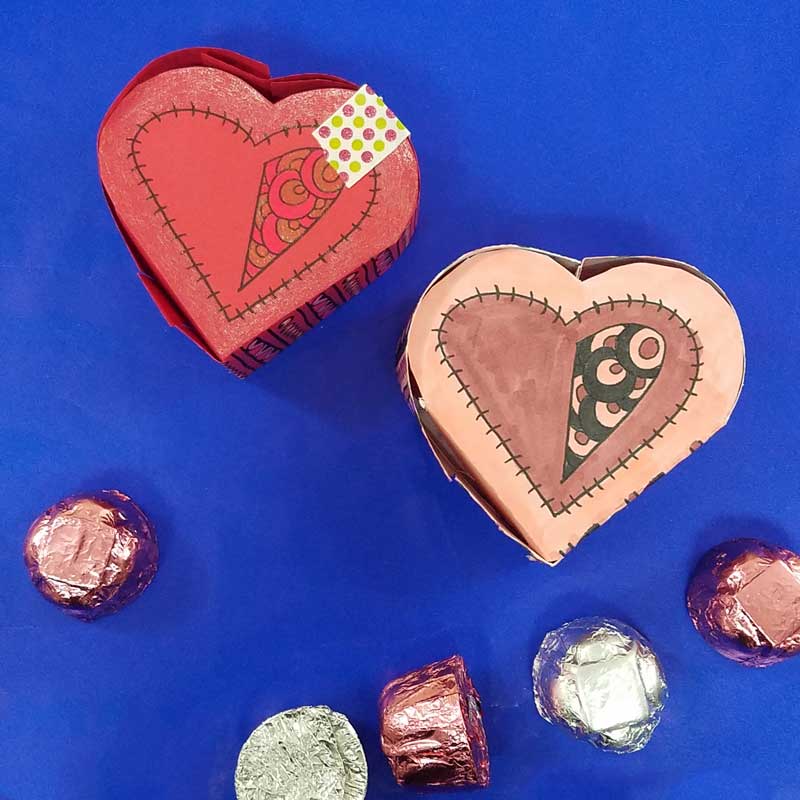 I actually have a confession to make: the template is NOT perfect. I was debating if I should ditch sharing this origami heart box with you totally because it's not perfect. With a sick baby, and a snow day, I just didn't have the time to refine it.
But I decided to go with it. I also glued the center tabs together instead of slotting them, because I wanted it to be more secure. And I sealed the box with washi tape.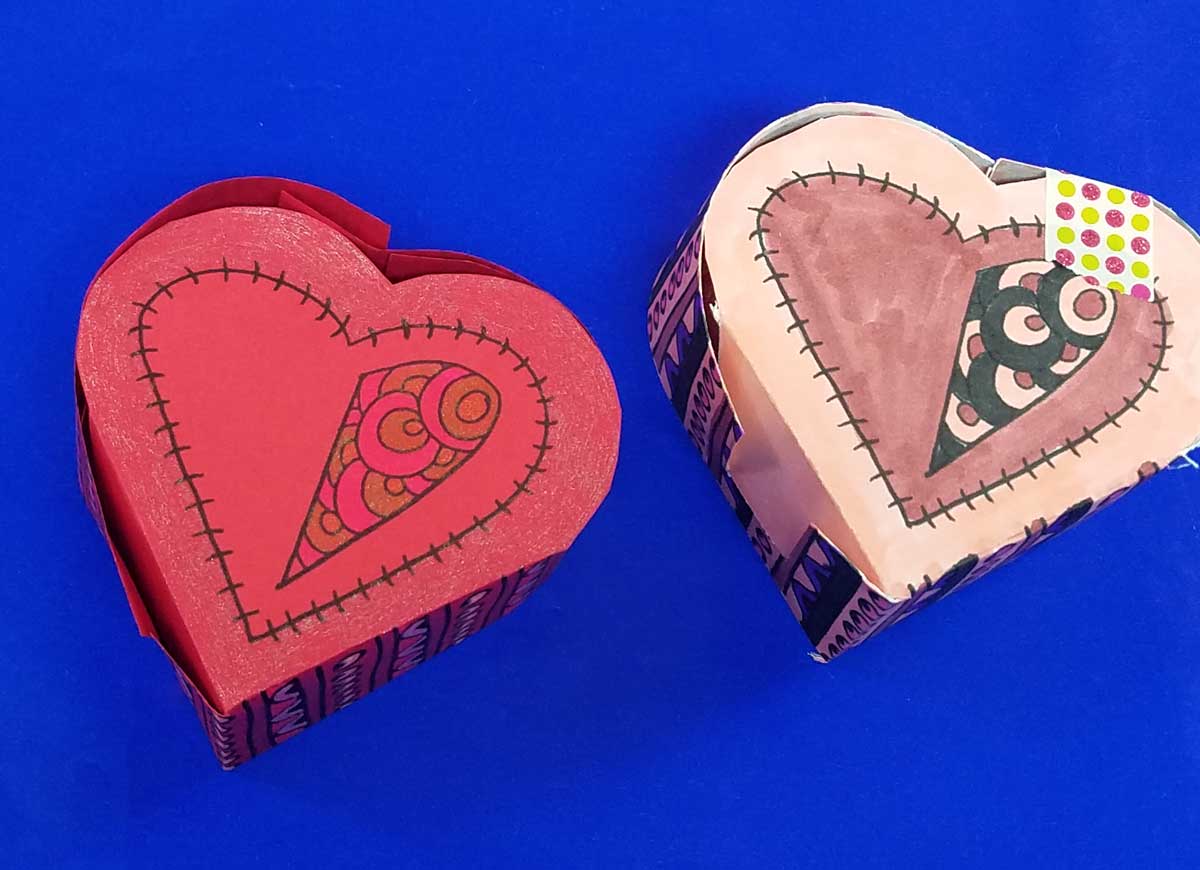 And finally, I need to tell you that you MIGHT want a spare copy of this origami heart box template handy while you cut (you can simply keep the PDF file open on the computer) since I made the markings really light (so that it doesn't look ugly, and you don't need to trace from another sheet). You can see them all, but once you color you might not. You also might miss one since it's very light.
Anyway, if you want the free printable origami heart box template, just enter your email below and it'll come right to your inbox!
Download your free printable heart box!
Download your free printable heart box! It'll arrive in your inbox as a PDF file. You'll be signed up for my free email newsletter – unsubscribe at any time!
What you need to make an origami heart box from a free printable template:
How to make an origami heart box using your adult coloring page template:
Watch the video below for instructions, or scroll down for the step-by-step:
1. Color your heart page! Cut along the solid lines.Use a ruler to help you get the lines straight.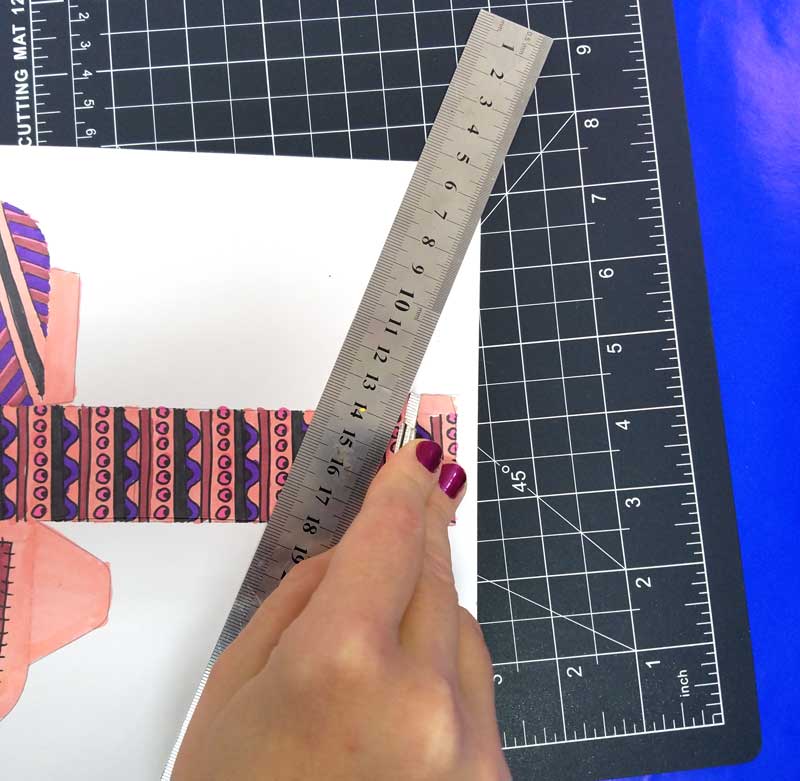 Cut slowly around the curve of the heart. There are also a few slits in the long strip version – make sure you find and cut those too.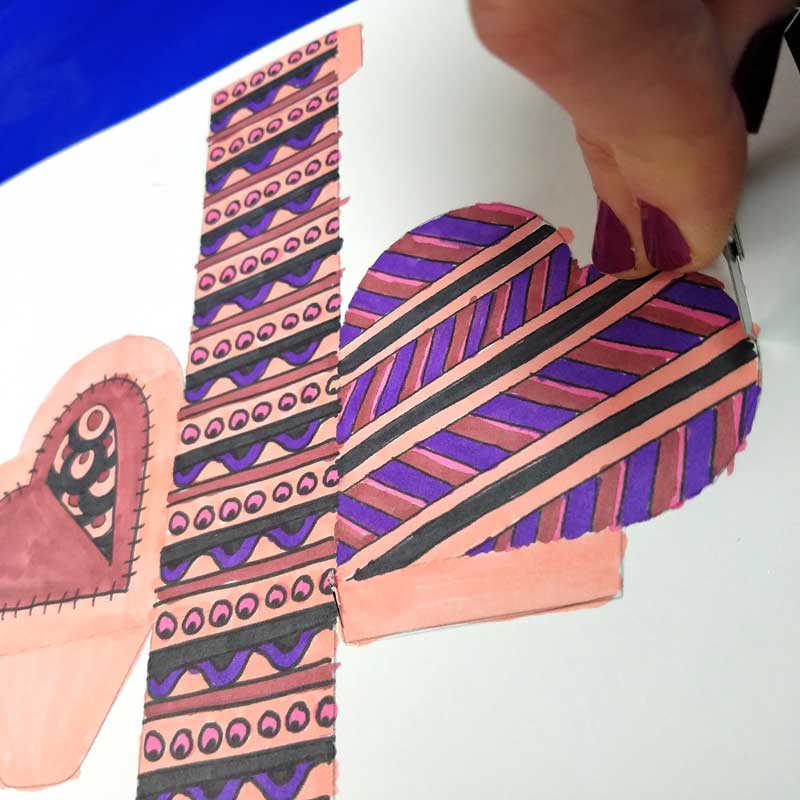 2. Score on the dotted line using a scoring tool, or another blunt edge (The back of your knife works too).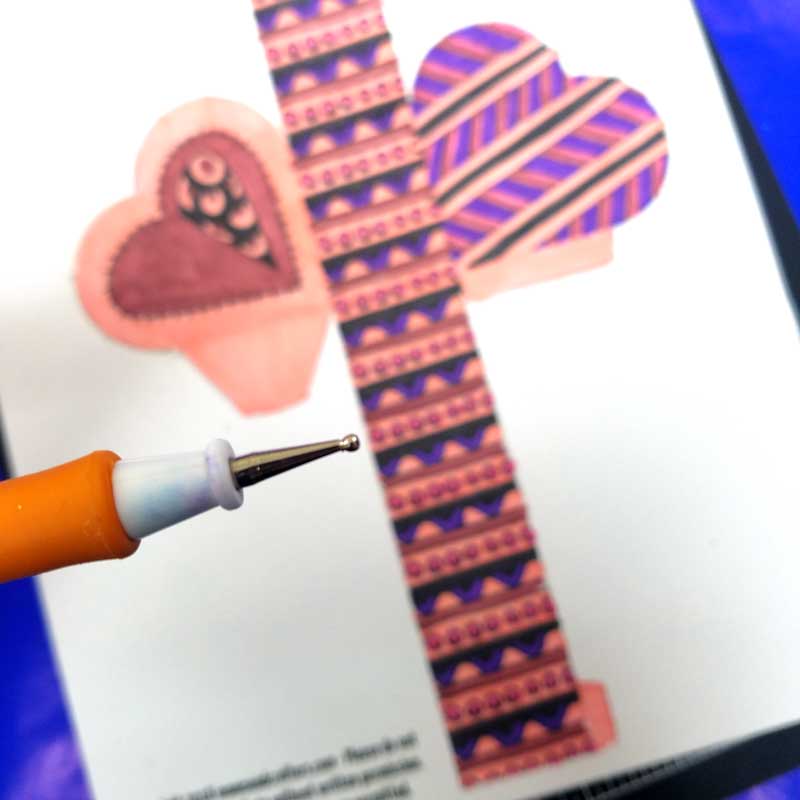 3. Prefold your box on the score lines.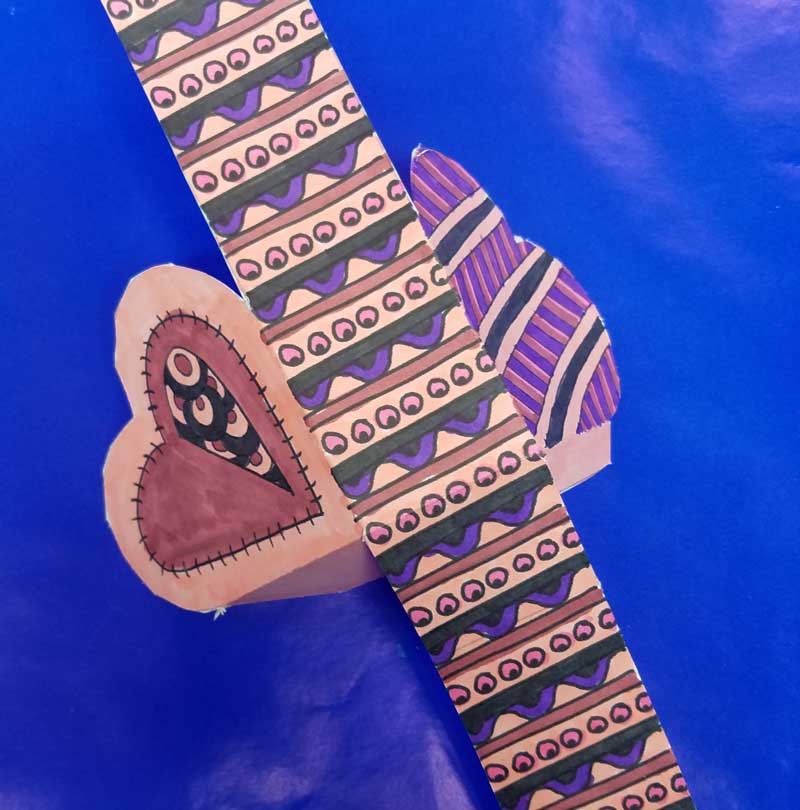 4. Glue the bottom heart tabs to the sides.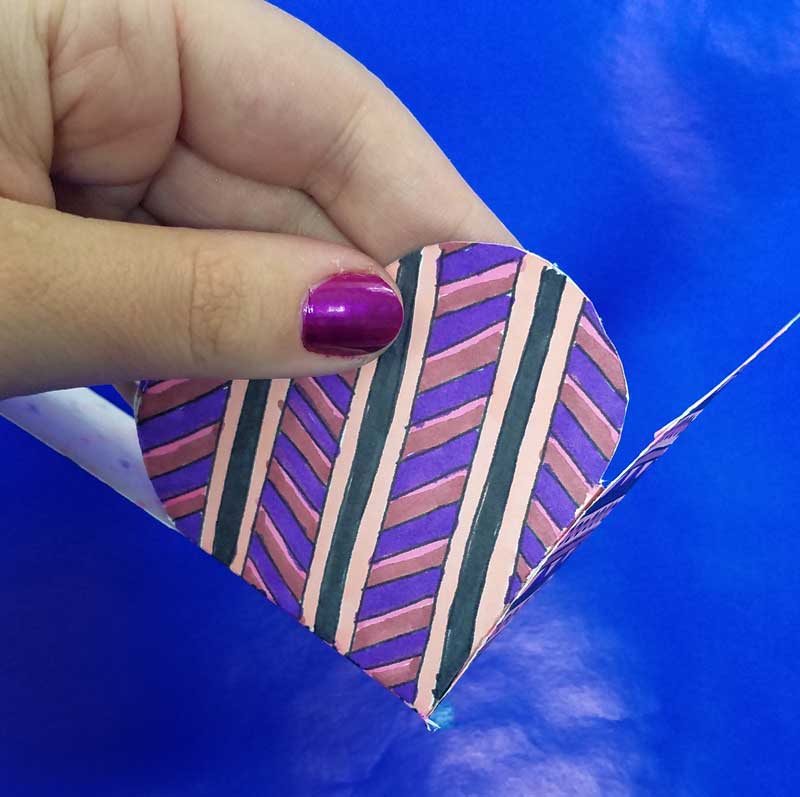 5. Glue the end of the strip tabs down in the center of the top of the heart.
Keep in mind that you CAN interlock the two sides if you prefer – so then interlock it BEFORE gluing down. I glued them together instead.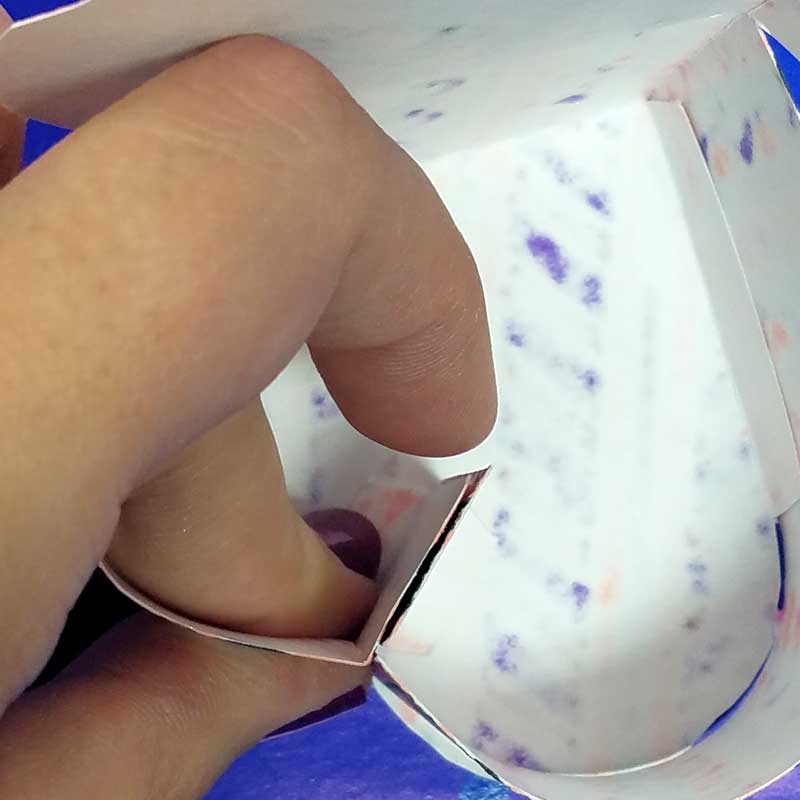 6. Whoops, I had forgotten to cut a few slits! These are the "hidden slits" I'm talking about. They help you tuck the lid into the body of the box. If you didn't before, go back and cut them.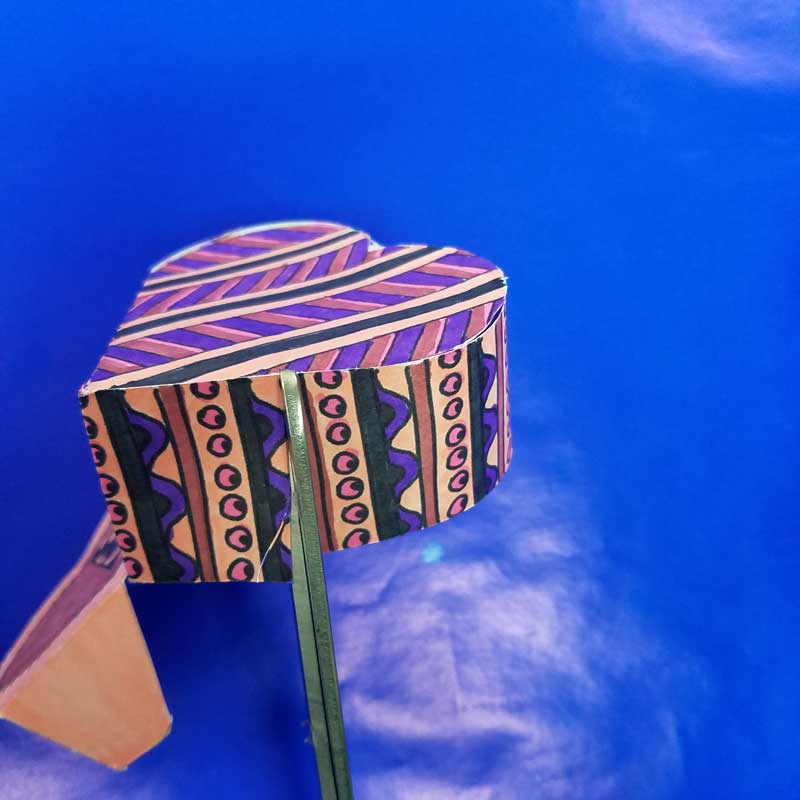 7.Tuck the big tab on your lid between the slits on your box body. Add a strip of washi tape to hold it closed….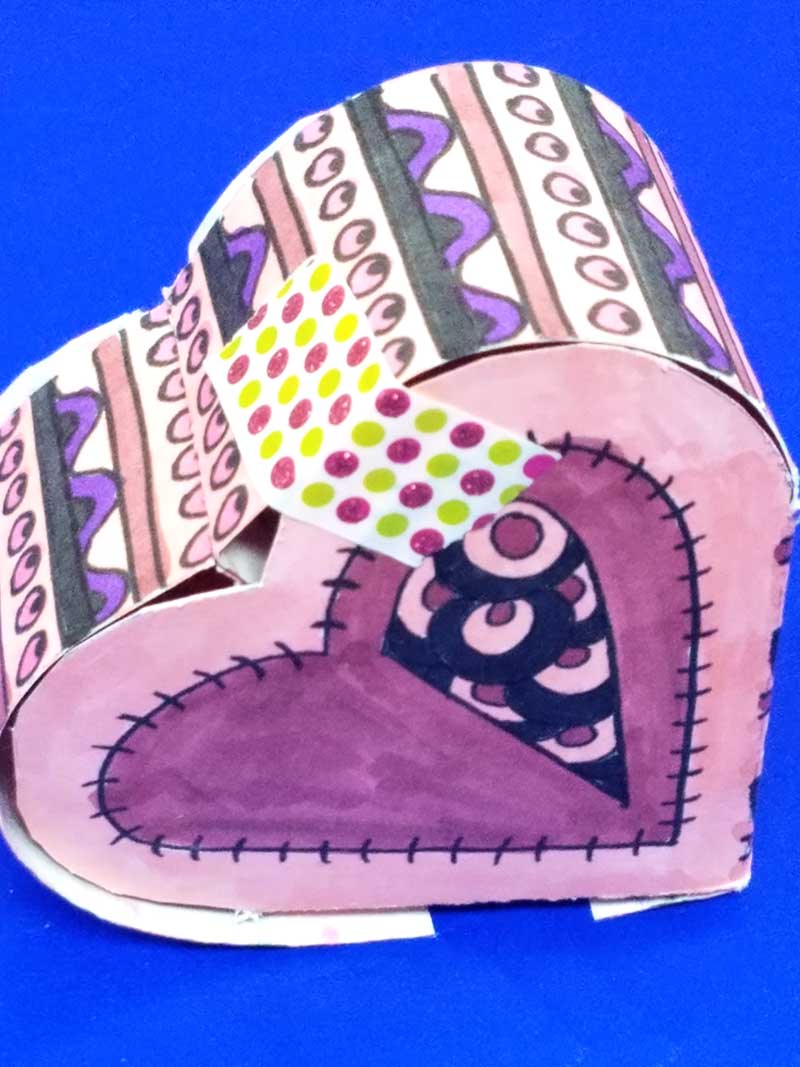 But not before you fill it with chocolate for a loved one!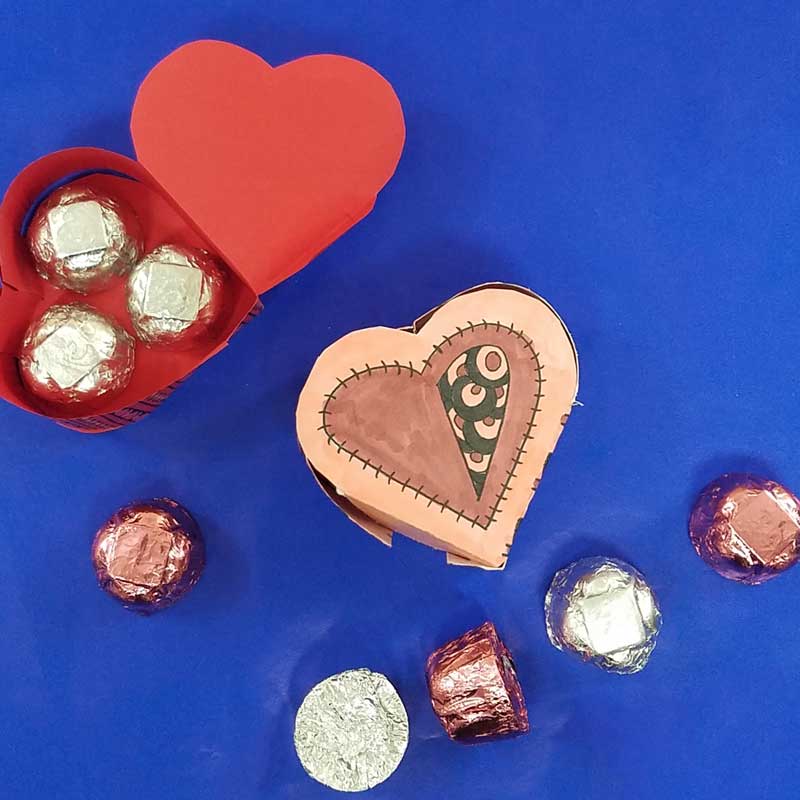 That's it! Your origami heart box is complete.
For whom will you be coloring and crafting this origami heart box coloring page for adults? Are you using it for Valentine's Day or another occasion? Comment below!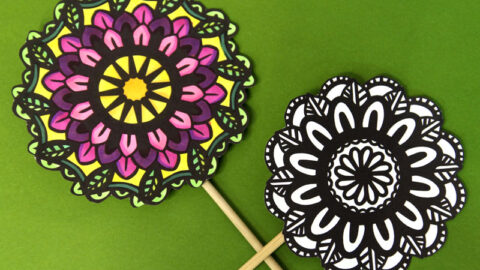 Craft beautiful flower mandalas that you can place in a vase and display! If you love these, you'll want to check out my paper flower …