Whether you celebrate Valentine's Day or not, I think you'll love this relaxing and fun free printable heart coloring page for adults! It's a simple, grown-up colouring page that has enough detail to challenge you, but is straightforward enough to be truly relaxing. You can add texture if you'd like, or just color it straight! If you want something more complex, try this origami heart box coloring page for adults. Disclosure: this post contains affiliate links.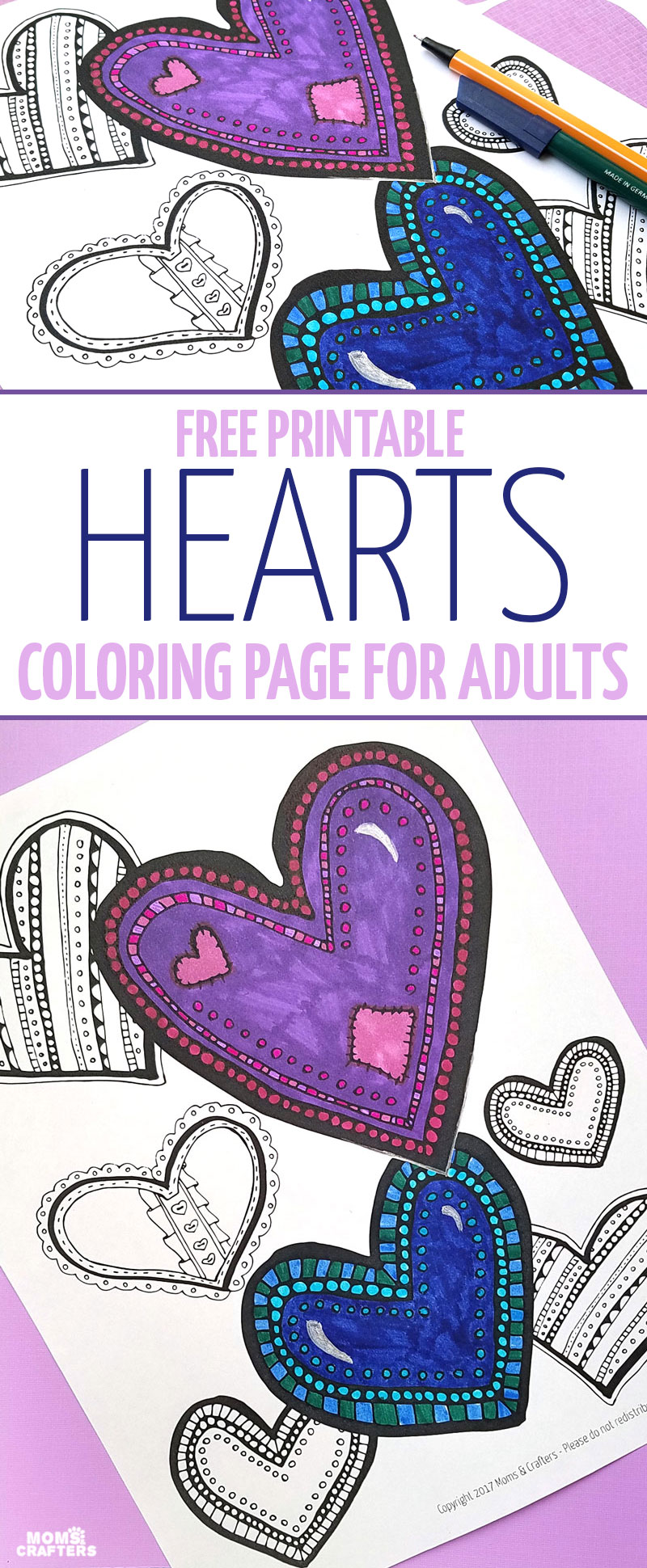 This post was originally published on Jan 15, 2017 and updated for your convenience.
Hearts may make you think red and pink, but let's just say those are NOT my favorite colors. That's why I like to think out of the box when doing any heart crafts… But with a coloring page, where I'm starting with black and white and adding the color myself, I really get to choose. I started this one off with purple and blue.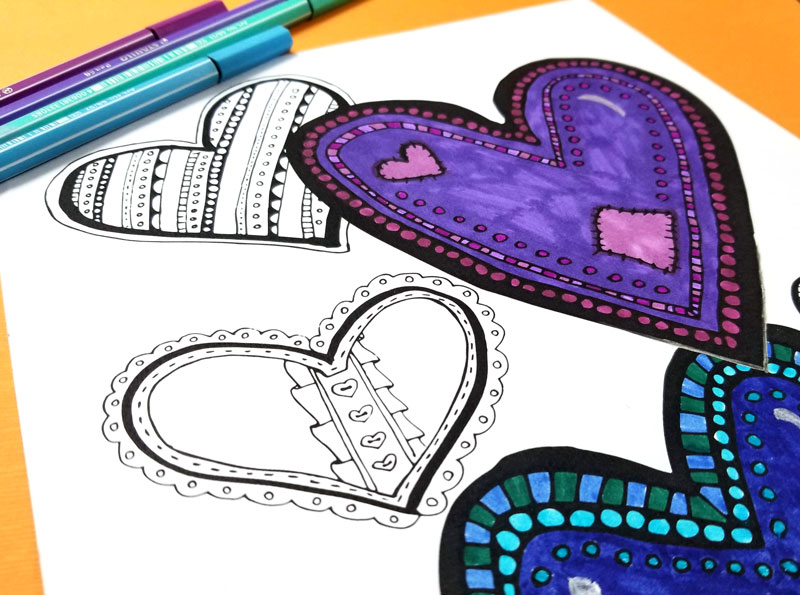 I'm not positive yet which direction I'm going to take with this one – what do you think?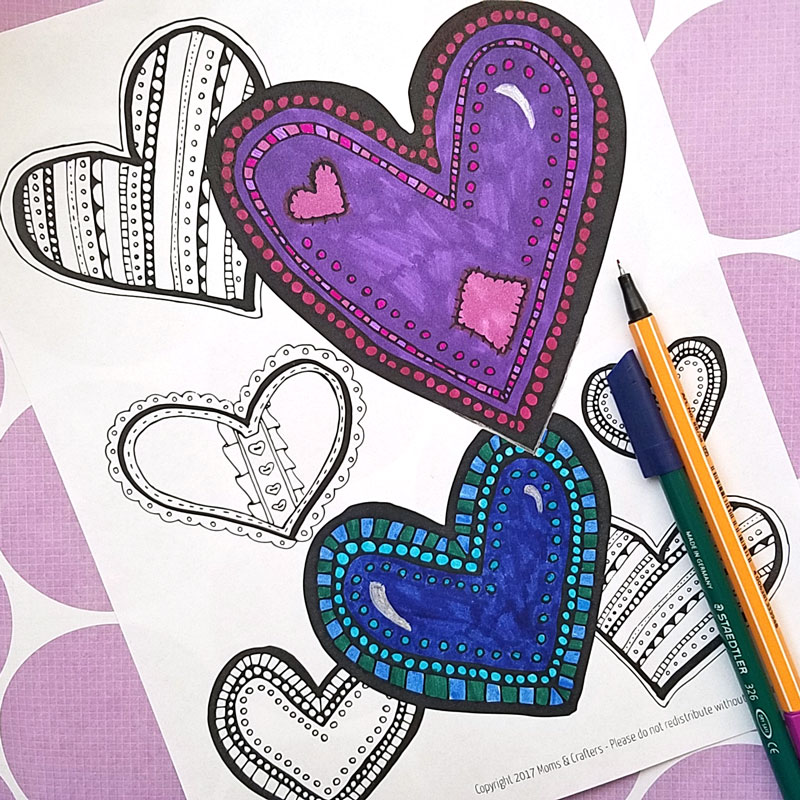 I started it off with a huge jumble of markers. If you're not sure which to start with, you can check out my guide to coloring tools for adults here. Otherwise, I'll share what I used for this one.
For the larger areas on the top heart, I chose my Sharpies which I have not used in forever. They lay down color very dark, more than they do on non-porous surfaces.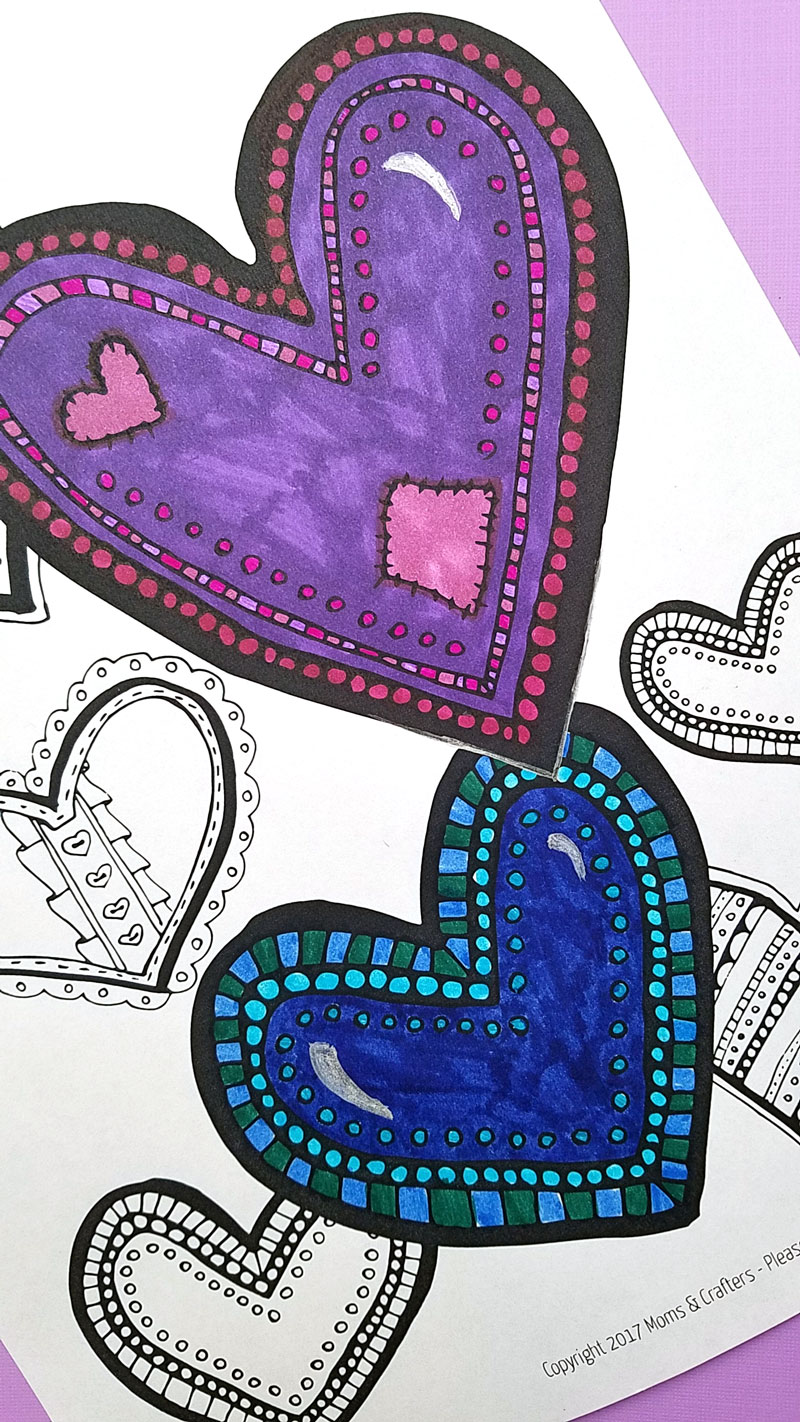 I then experimented with regular Crayola markers on the bottom heart. This is much more true to color BUT it really soaks and ripples the paper. Probably alcohol markers or even water-based brush markers that have richer pigment would be the way to go.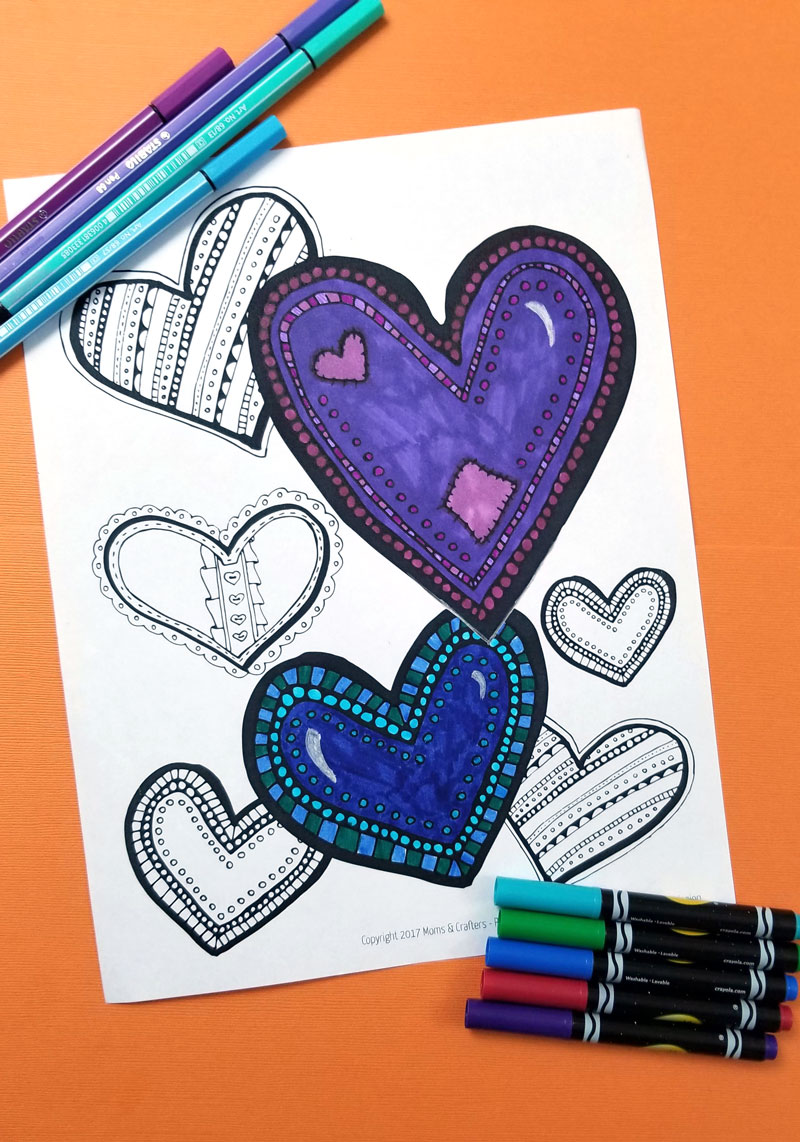 For the smaller areas I switched between Staedtler Noris club and Stabilo 88 markers. The Staedtler ones have a bit of a thicker tip so they're not great for tiny spaces. The Stabilo ones are fineliners, so if the area is too large you'll see brush strokes. Choosing the right marker for each job is important for great results.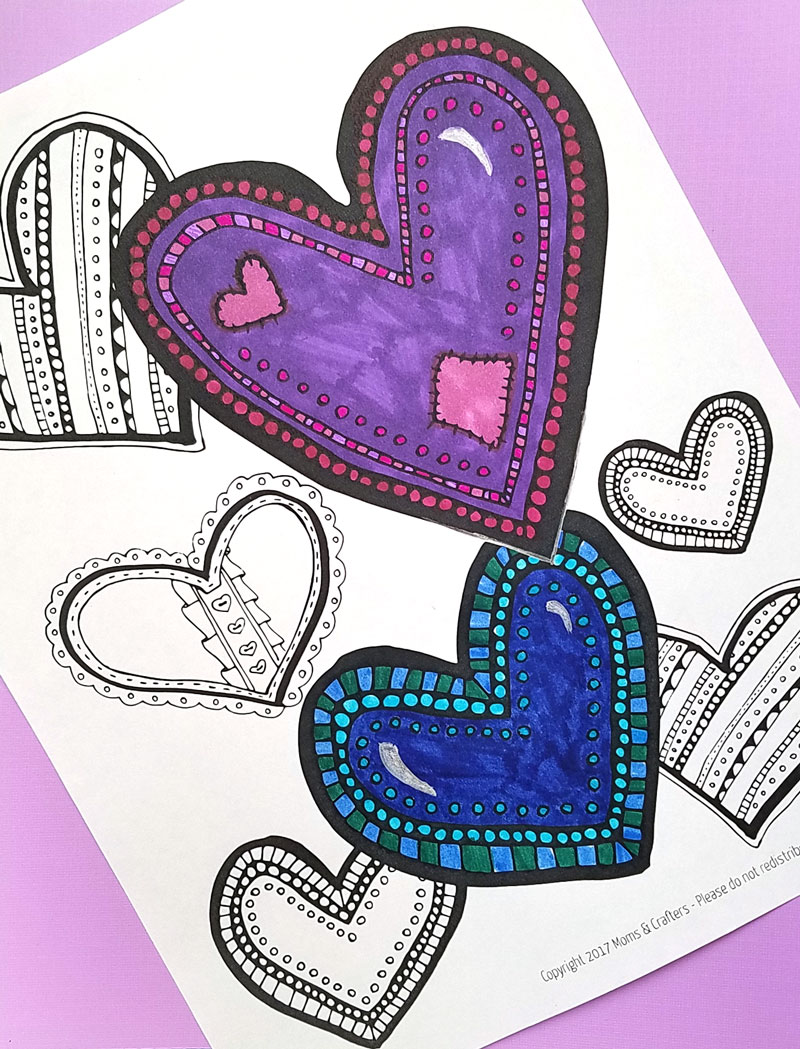 In this case, because there can be lots of great options for which marker is right for what, I just used the color I preferred.
DOWNLOAD YOUR HEART COLORING PAGE FOR ADULTS:
Enter your email address into the form below and it'll be delivered straight to your inbox!
I hope you love this free heart coloring page for adults!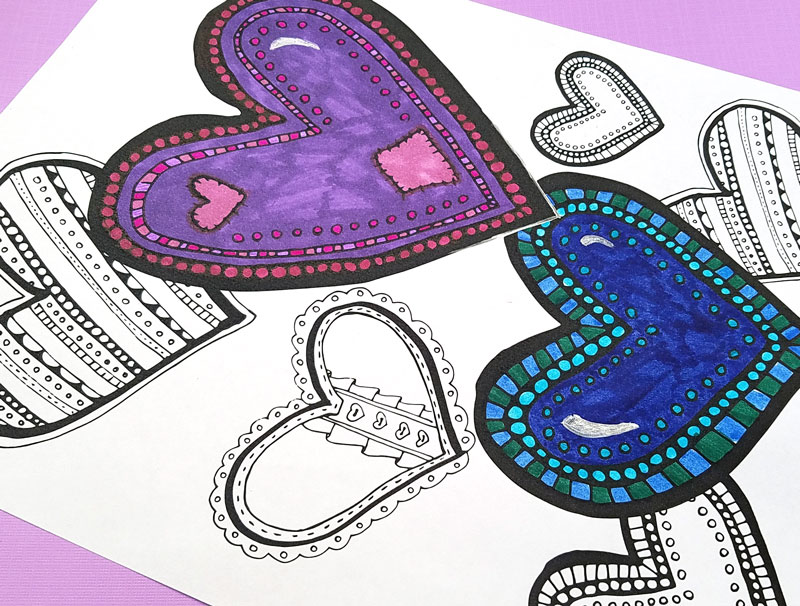 If you loved this free printable heart coloring page for adults, you'll probably love my books and printable packets!
The printables are the budget-savvy option and can be found in my Etsy shop or on Gumroad.
My books can be found on Amazon.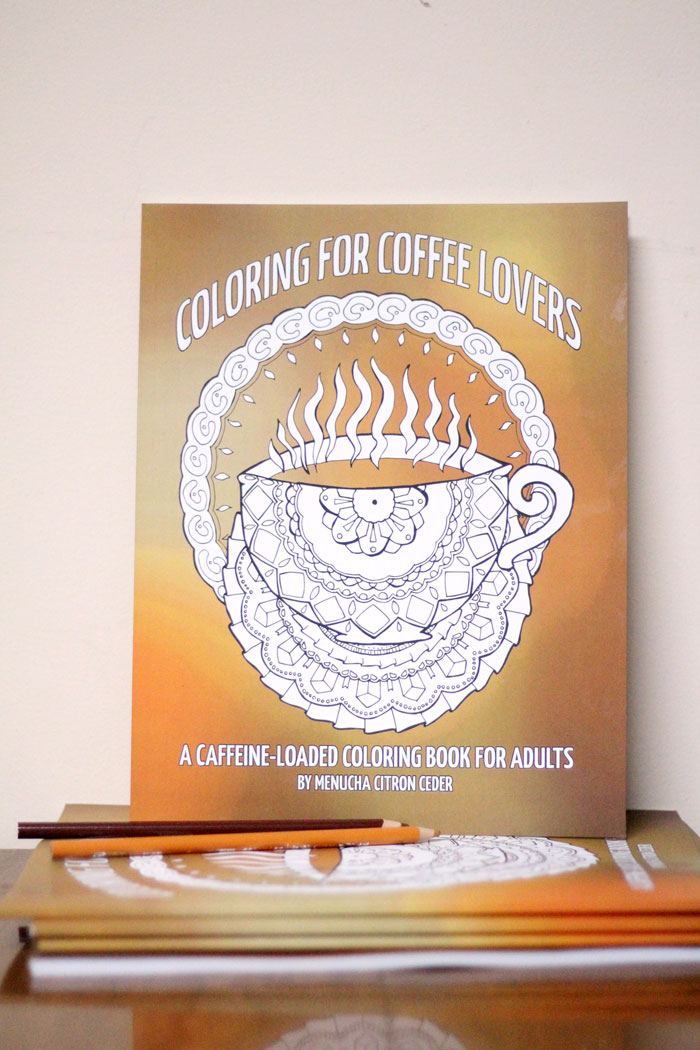 More Free Heart Coloring Pages from the Coloring Tribe: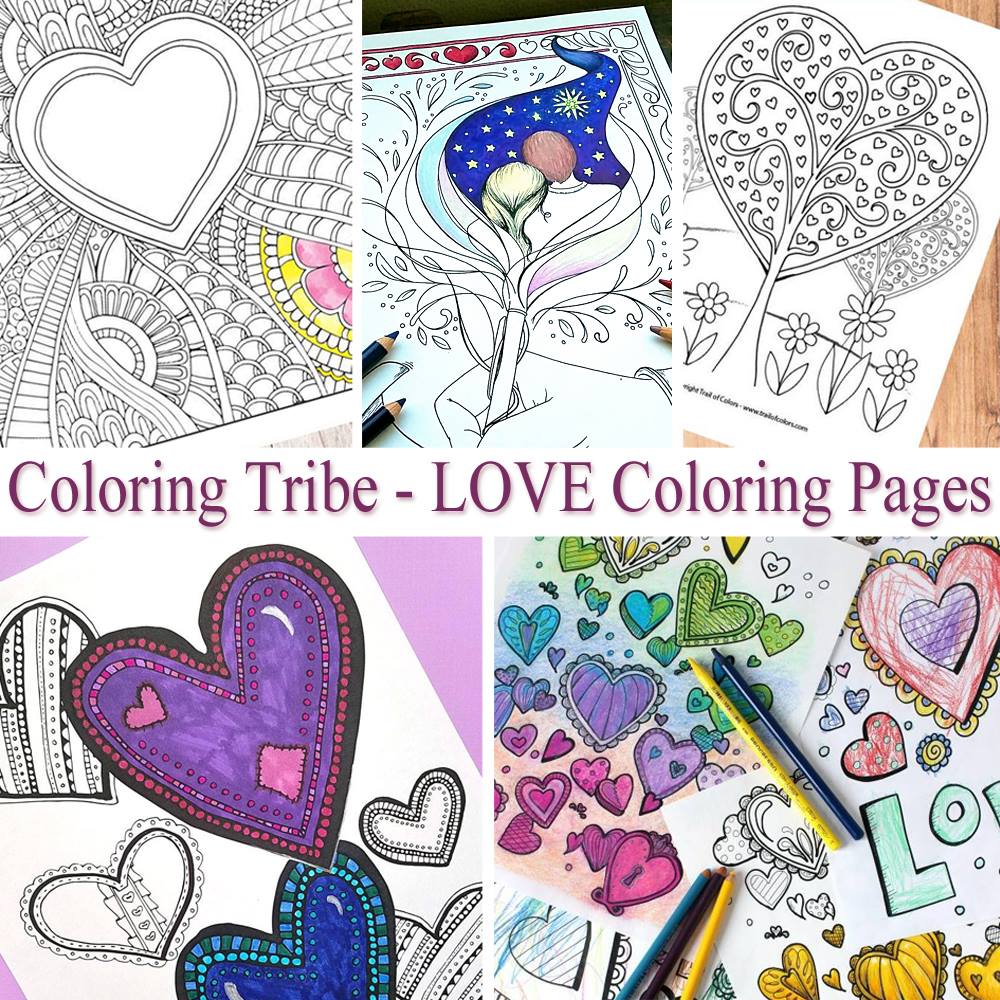 I hope you loved this free printable hearts coloring page for adults! How do you plan to color yours?! Follow along for more like this!