Teach about seasonally appropriate clothing and outerwear the fun way with these fun paper doll printables! These are fun to color and cut out and then play with! You can find my easy paper airplane templates here, or scroll down for this fun paper craft template. This post contains commissioned links.
I've had this craft on my "to do" list for ages, but I had underestimated what's involved with designing a fresh set of paper doll templates.
And so I am so excited to share with you these winter paper dolls to cut out and play with! The fun thing is, this is a coloring page as well as a paper craft, so your kids can have fun helping with the clothing design too!
>>>Download the boy paper dolls here!<<<<

>>>Download the girl paper dolls here!<<<<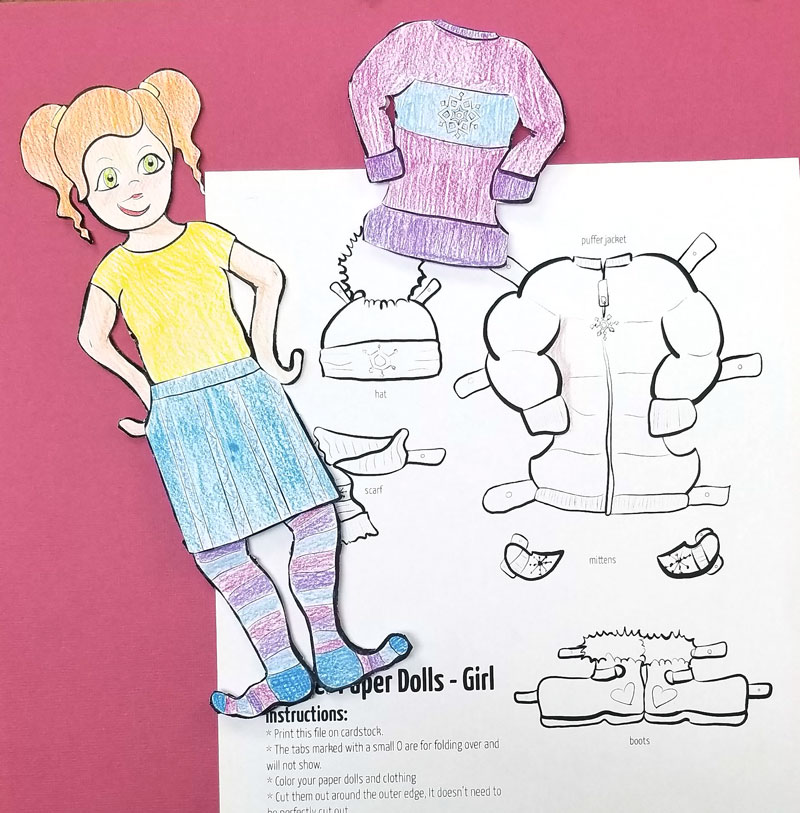 Update! You can now get the paper doll templates for Spring here!
A little more about these paper cutout doll templates:
I designed these by hand, directly into my Surface Pro. That means that these are illustrated digitally – drawing directly onto the screen using a smart pen. That's pretty much the same as drawing by hand, in that it has a natural, story-book feel, and doesn't look clip-arty.
I do it this way, because that helps keep things sharp and professional, without losing detail. It also helps me with accuracy in creating the template.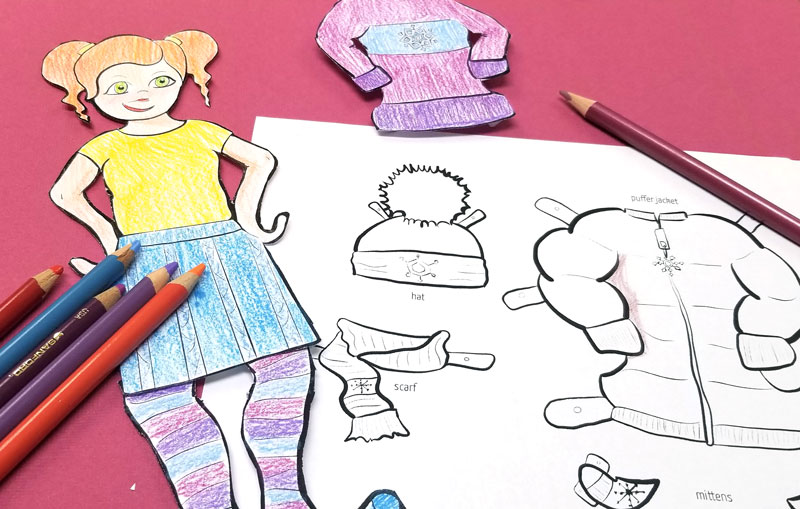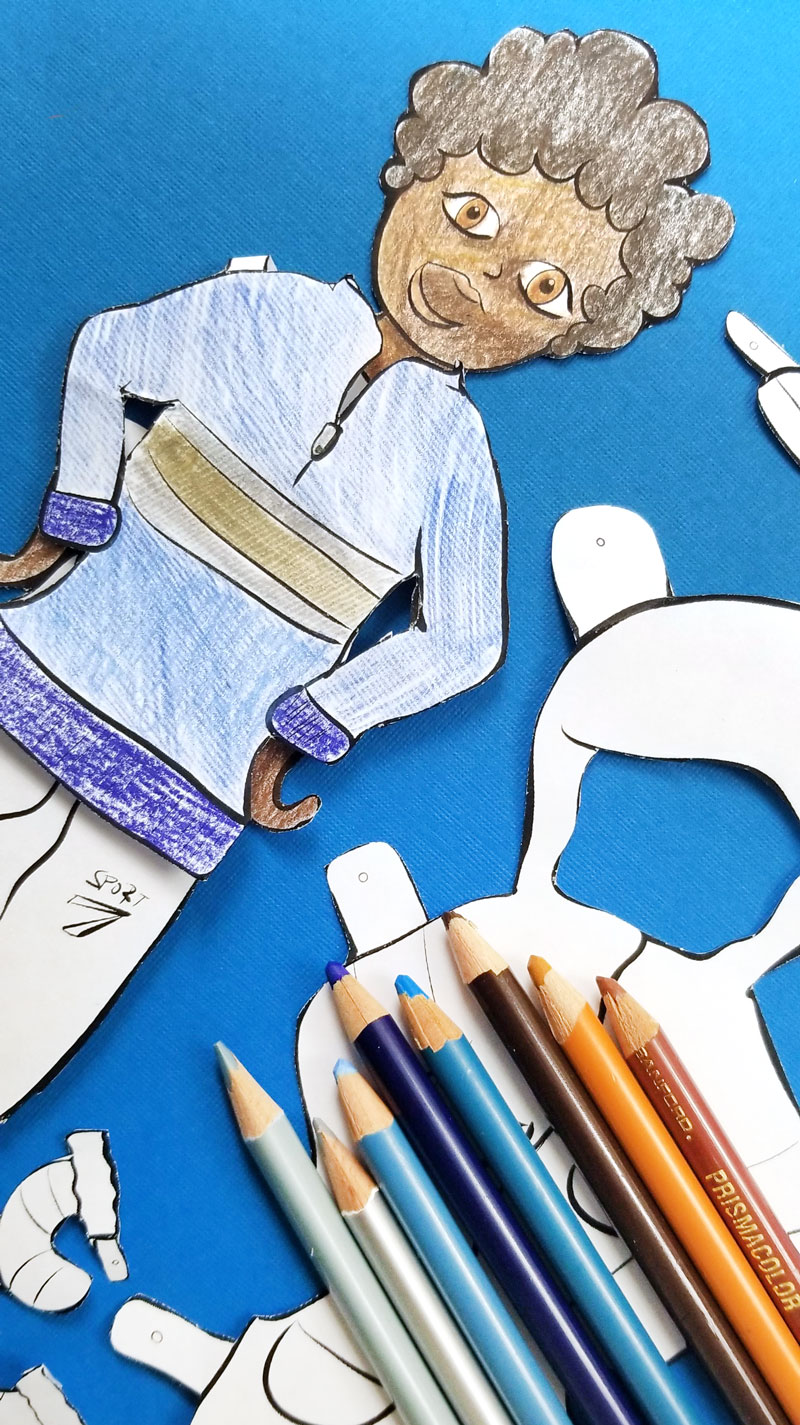 For the boy dress up doll, I made the following clothing:
Sweater
Sweat/jogger pants
Warm socks
Winter boots
Mittens
A coat with a hood
Cowl scarf/neckwarmer
Earmuffs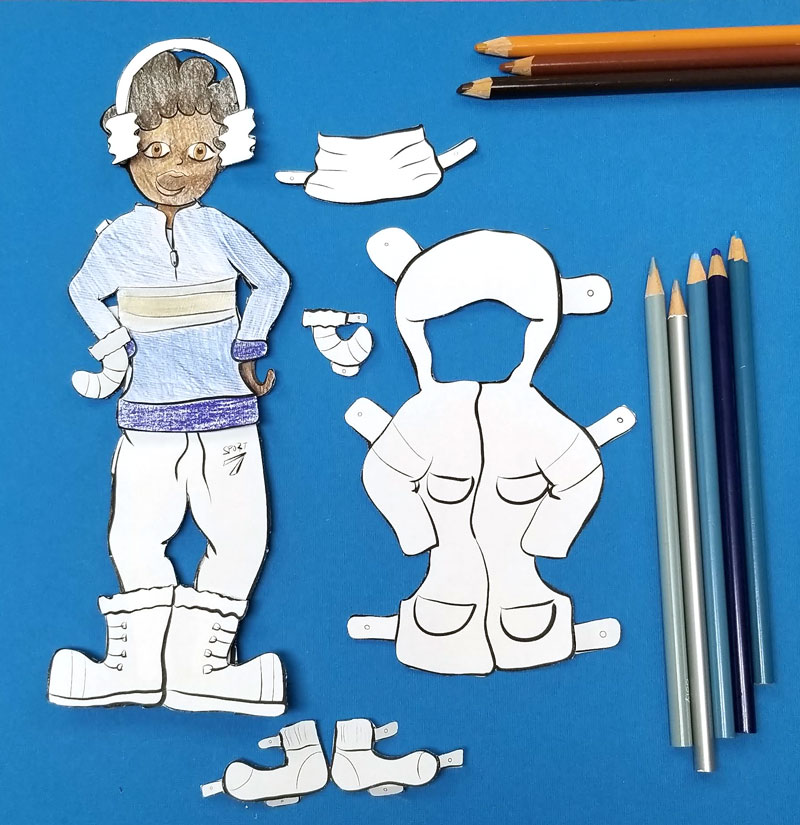 And for the girl paper doll I created:
Sweater top
Sweater skirt
Tights
Winter boots
Pom Pom hat
Mittens
Puffer coat
Scarf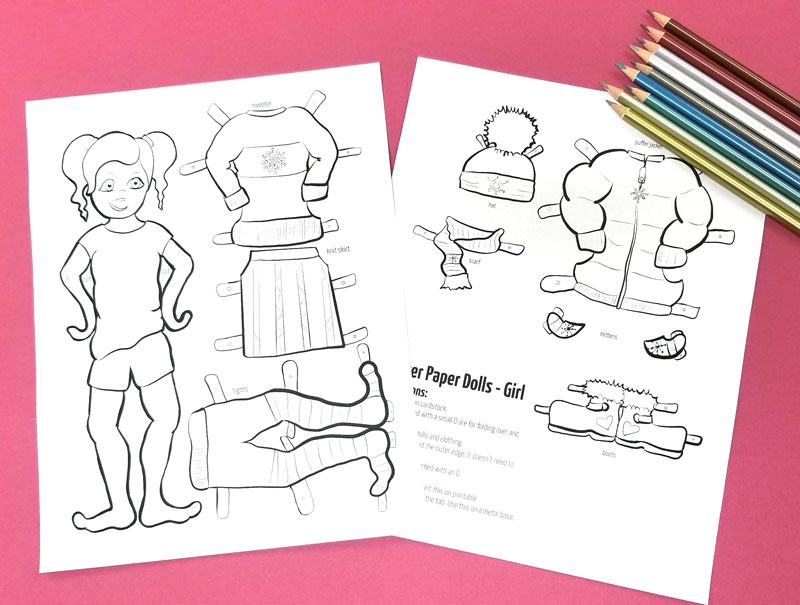 You can get the paper doll templates individually or separately! Get the boy here, the girl here, or both here!
M and I had fun starting to color this with a mix of Prismacolor and Crayola colored pencils (no, M may not use my Primsas!) We also had fun adding some shimmery accents with these colored pencils.
You can now also get the free design-your own version of my paper doll coloring pages.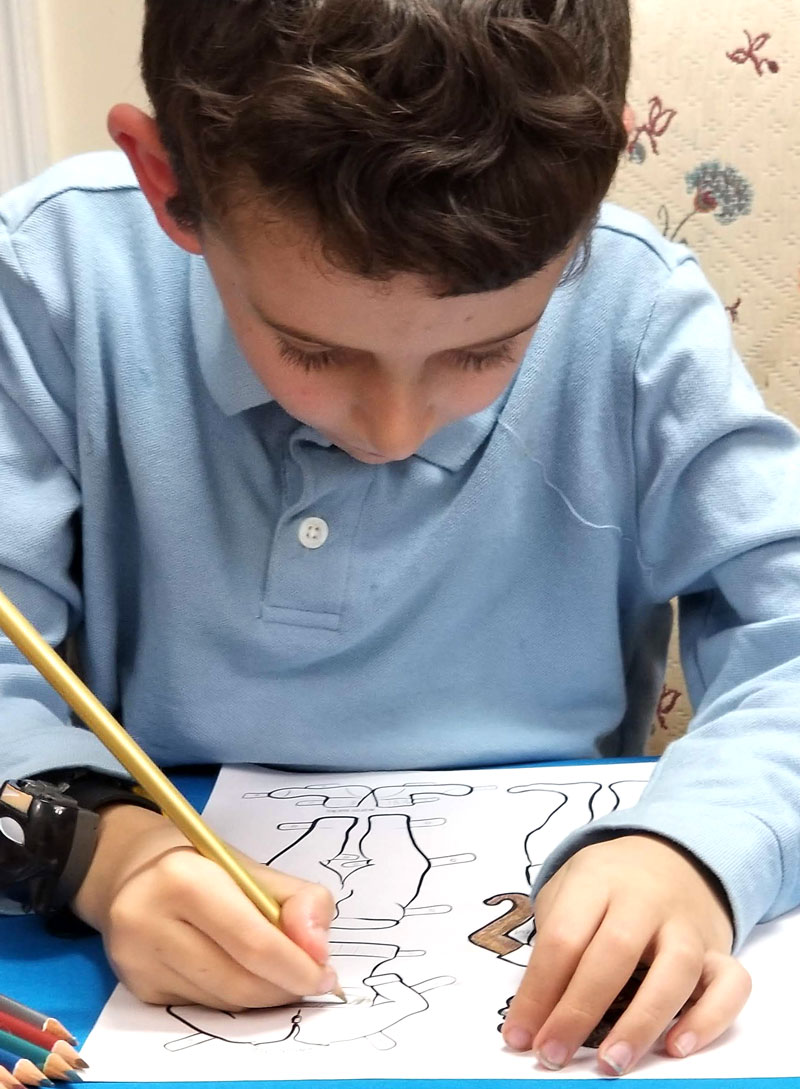 Important: print the paper doll templates on card stock or the tabs won't hold.
The printables include instructions, but here's a quick rundown:
Color your paper doll templates (you can do this after cutting as well).
Cut out each person and his or her clothing.
Cut out the inner parts marked "cut" as well.
Fold down the tabs (for clarity, each tab is marked with a small o).
Dress your dolls!
Make sure to dress it in an order that makes sense, just like you do yourself! Socks are tucked under pants, so put those on underneath the pants. The different garments are designed to all fit at once if you do this.
>>>Download the boy paper dolls here!<<<<
>>>Download the girl paper dolls here!<<<<
>>>Download both paper doll sets here!<<<<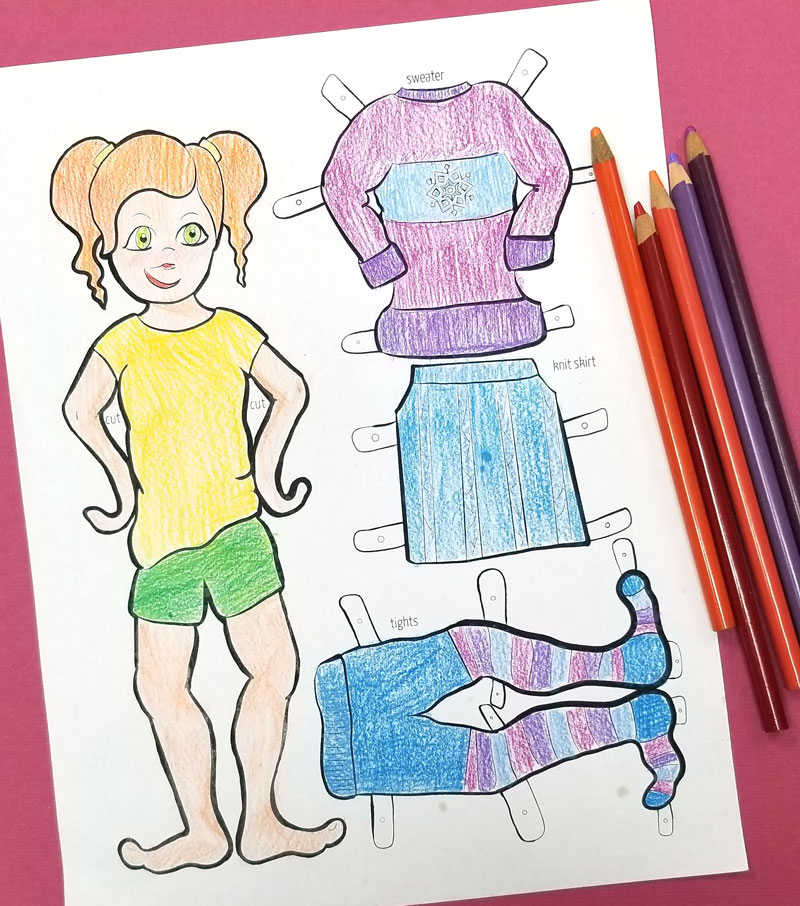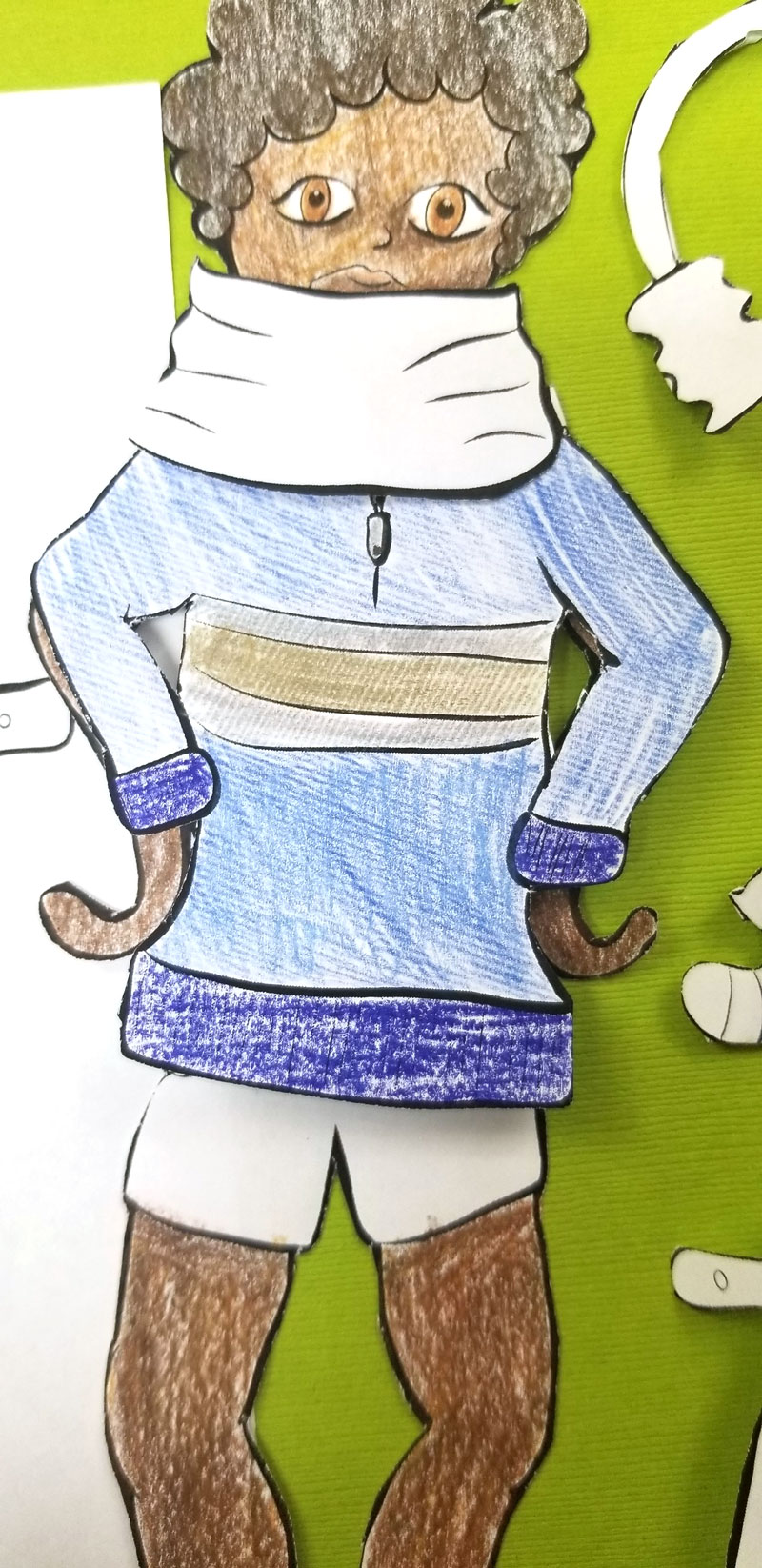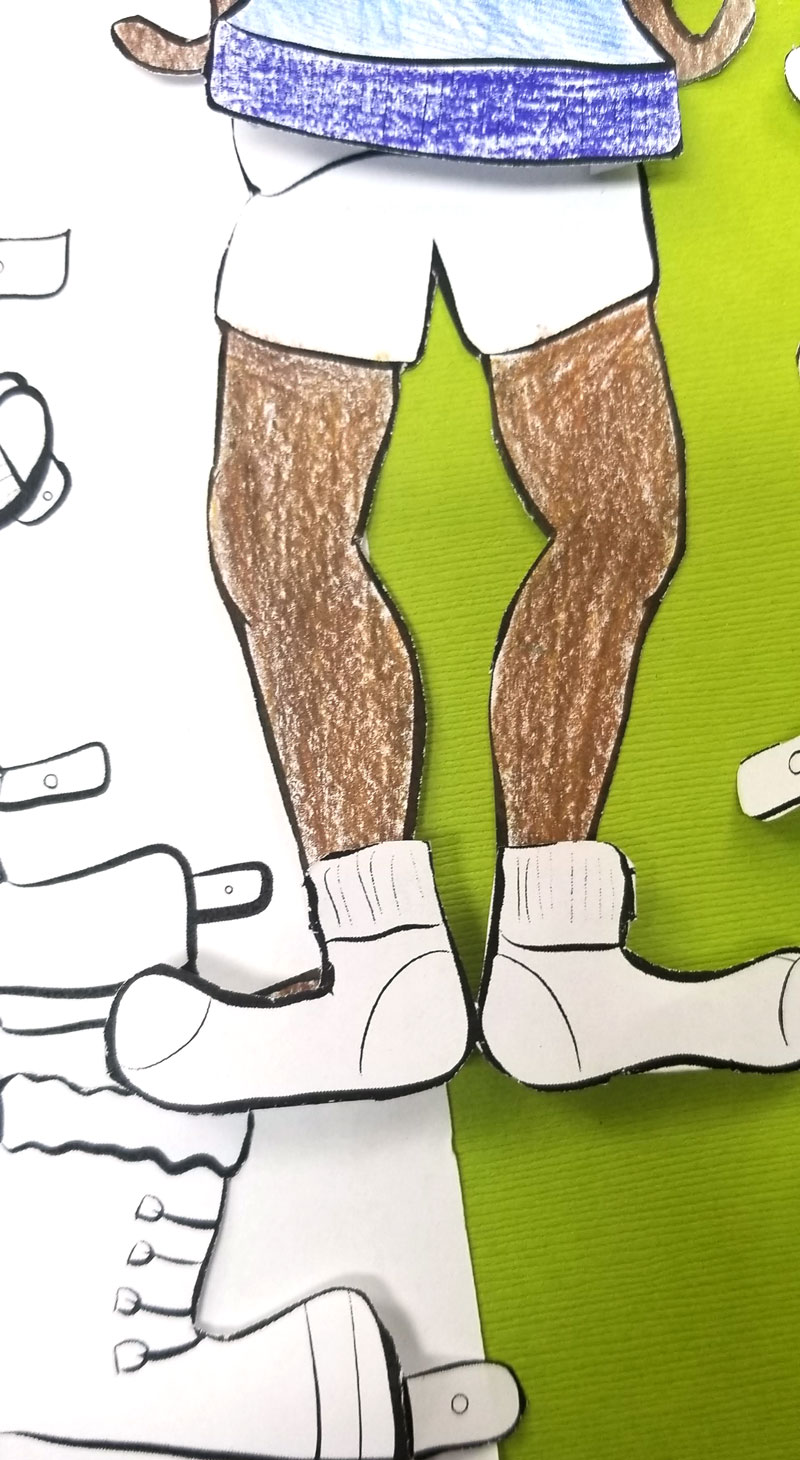 This winter dress up paper doll set is perfect for teaching about winter clothing and weather, as well as for gifting!
Your purchase does include a license for classroom use so you may use it in a single classroom setting.
You may also gift it within reason (to each of your own children, to 2-3 children from different families, etc) however you may not redistribute. So if you are buying it for your own children, you may not give the files to your sister for hers. If you're getting it for your class, you may not also gift it to your nieces and nephews. Think: fair use – I priced it low for this purpose! You can buy multiple copies if you need it.
If you're not sure if your use is allowed, just email me at menucha at momsandcrafters dot com.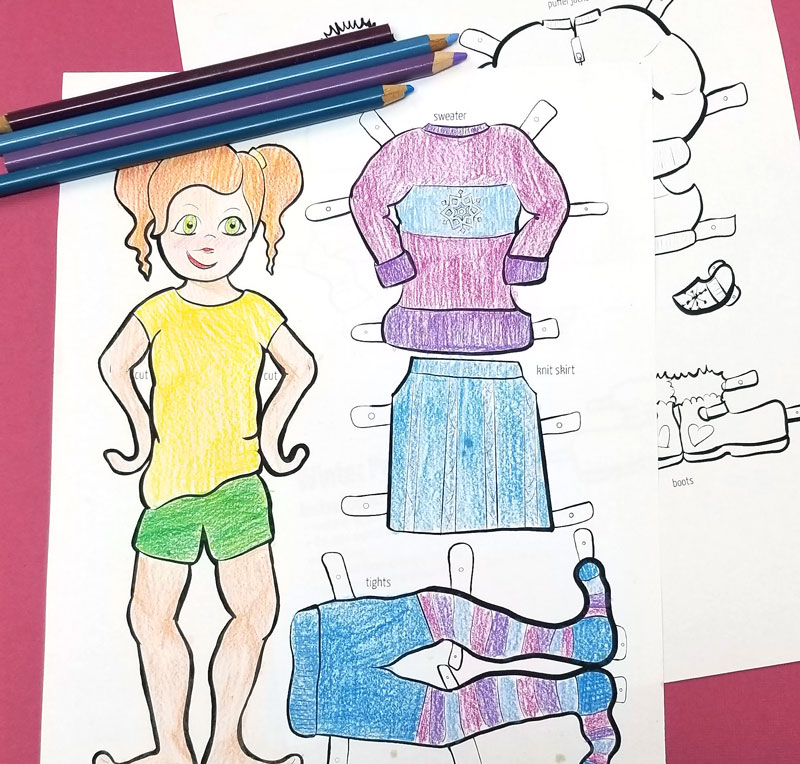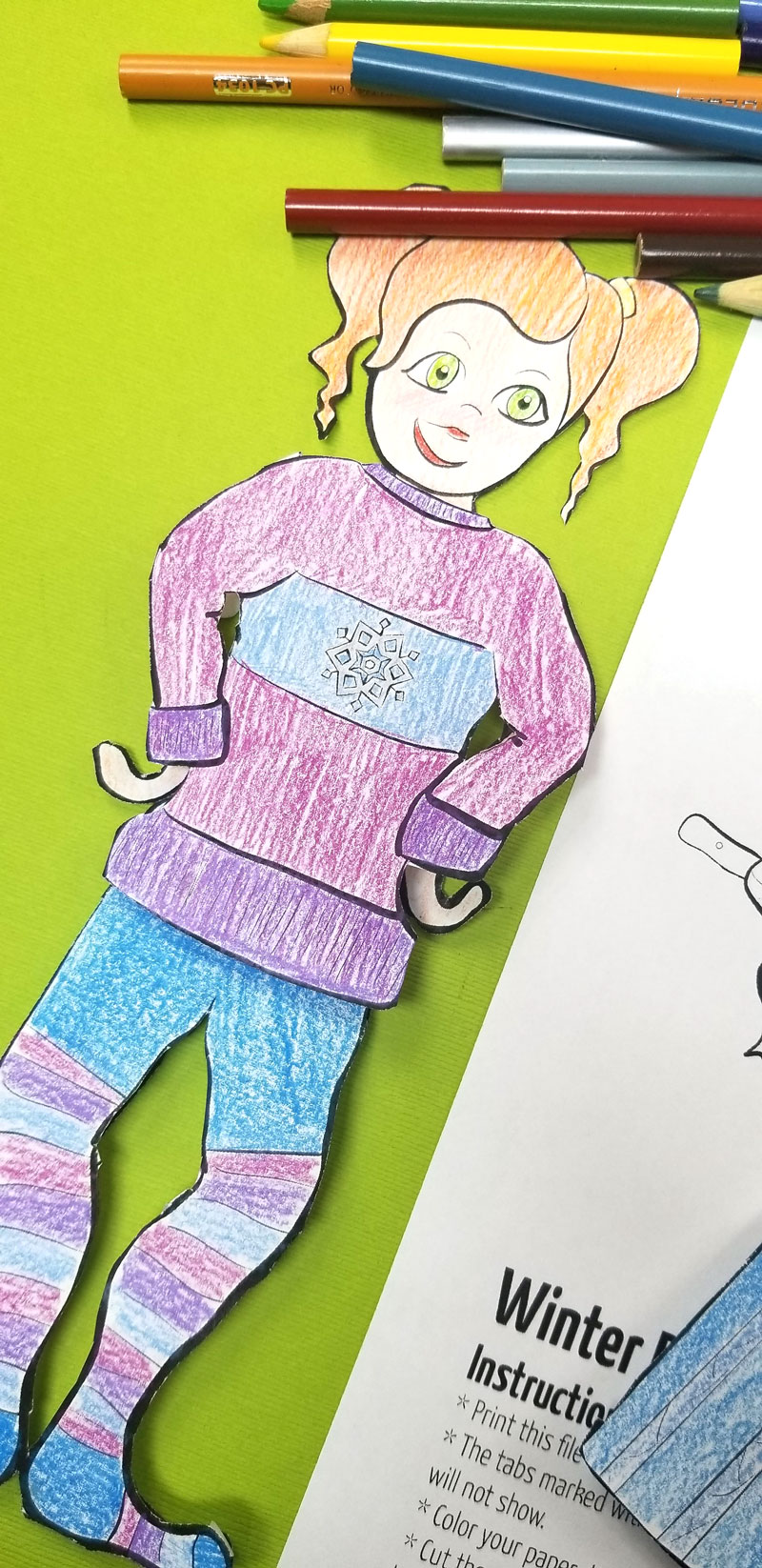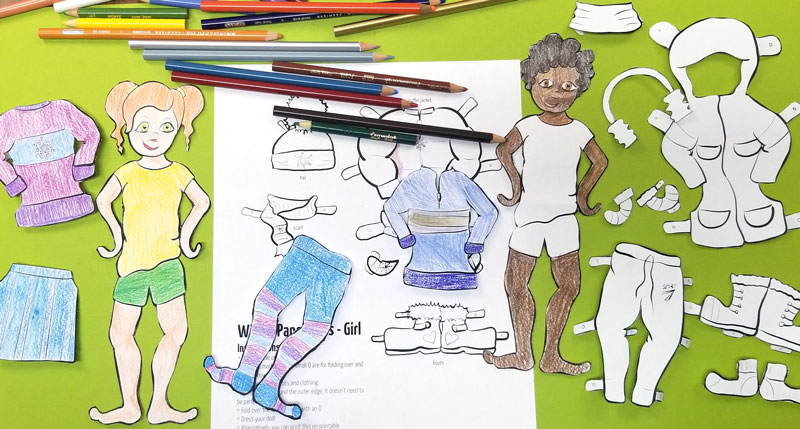 How to gift it: If you're gifting these, I'd recommend printing it on cardstock, cutting it out, and then placing it in a flat cellophane bag. You can bundle it with coloring supplies and other paper crafts as well to complete the gift!
More photos of the paper dolls in case you're still looking: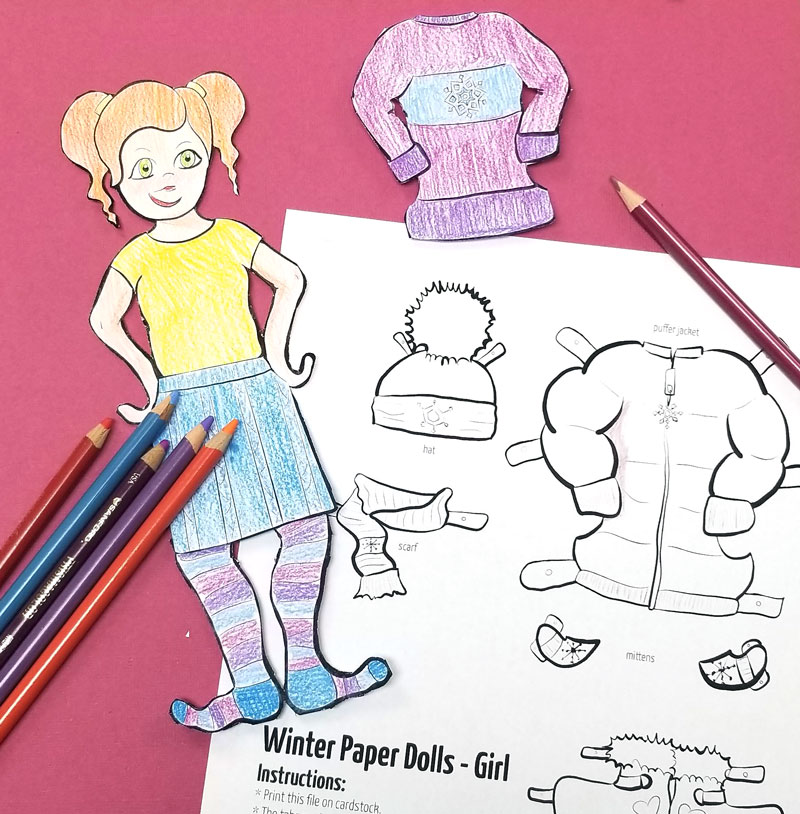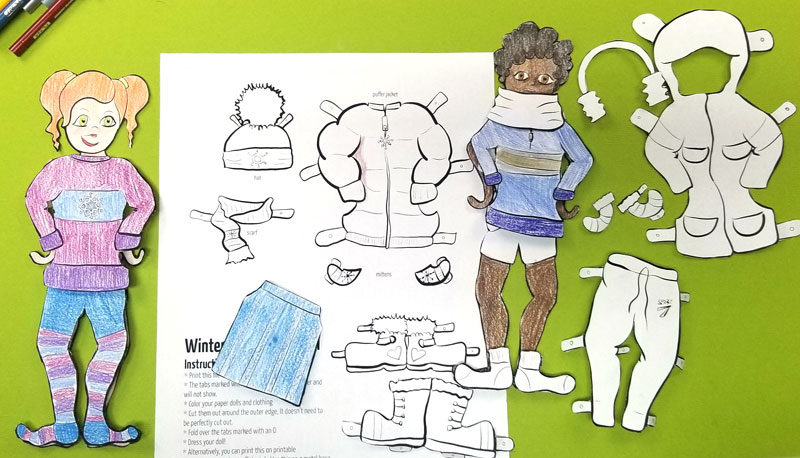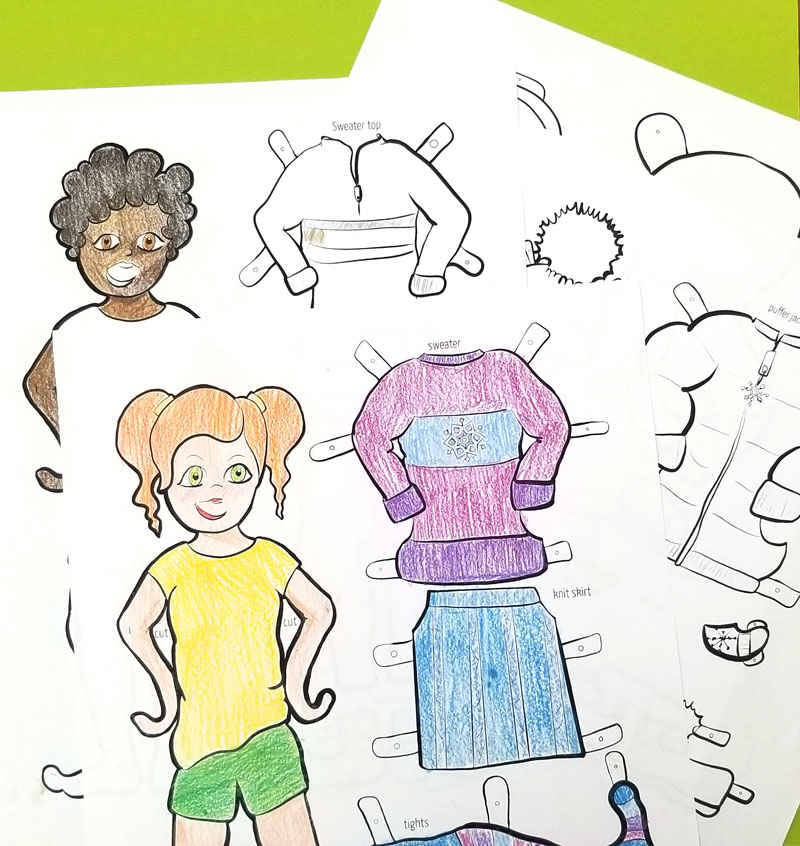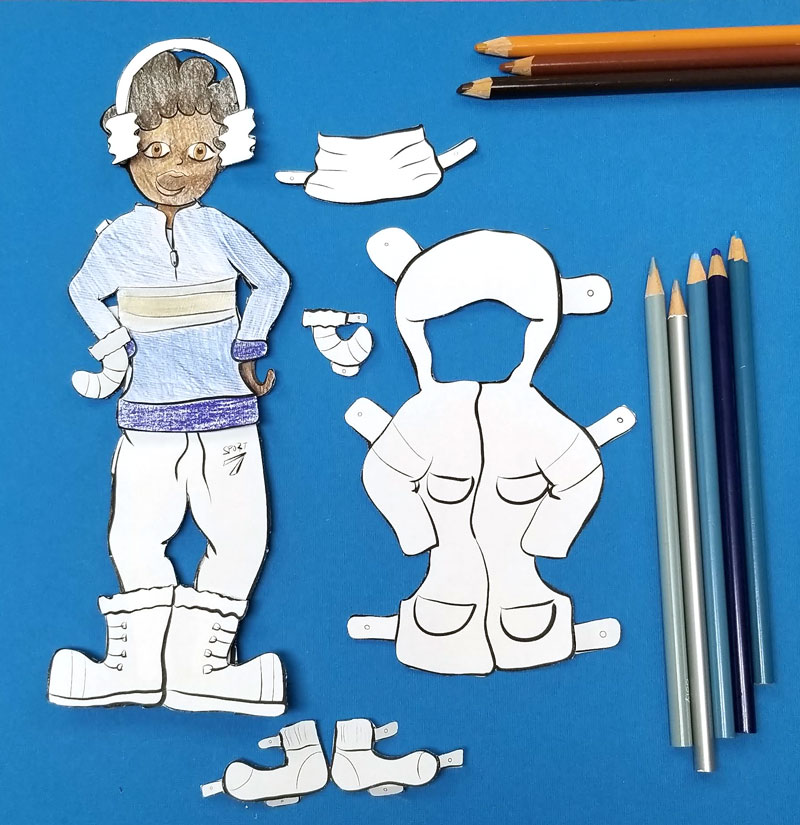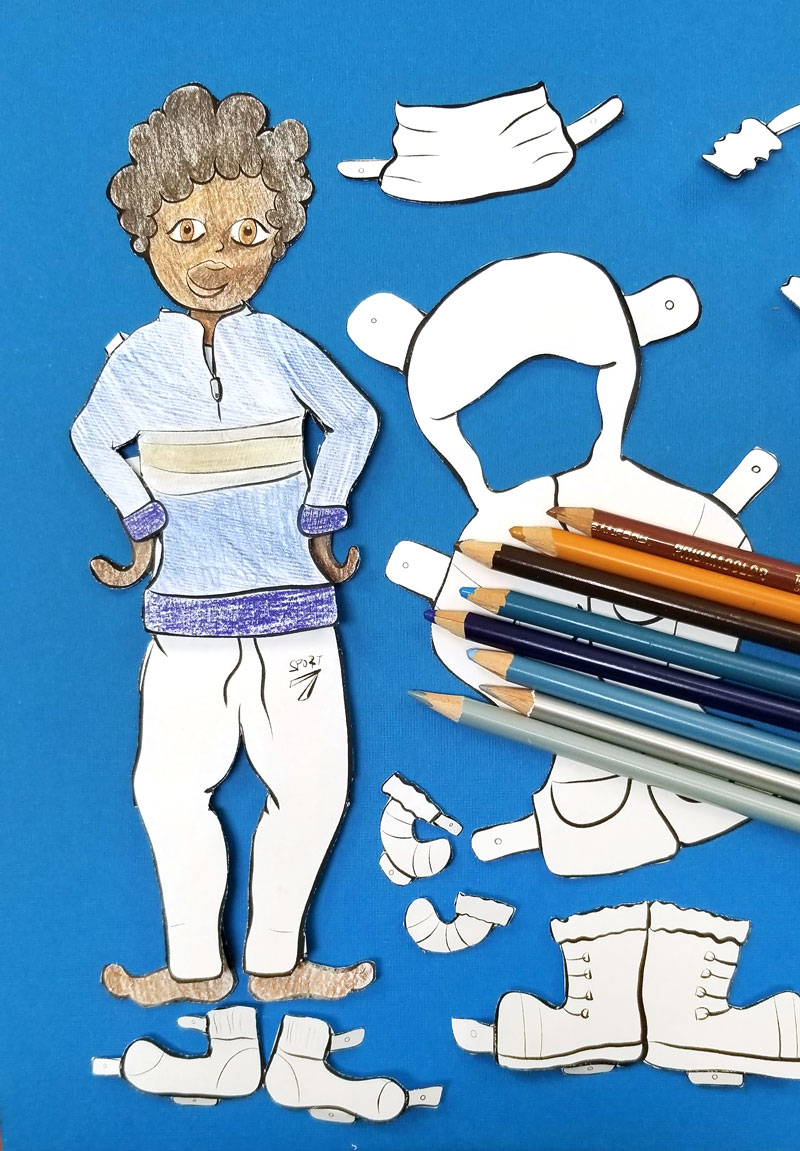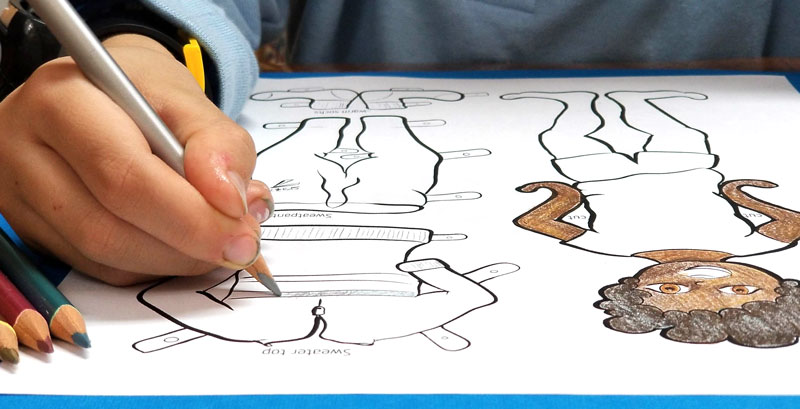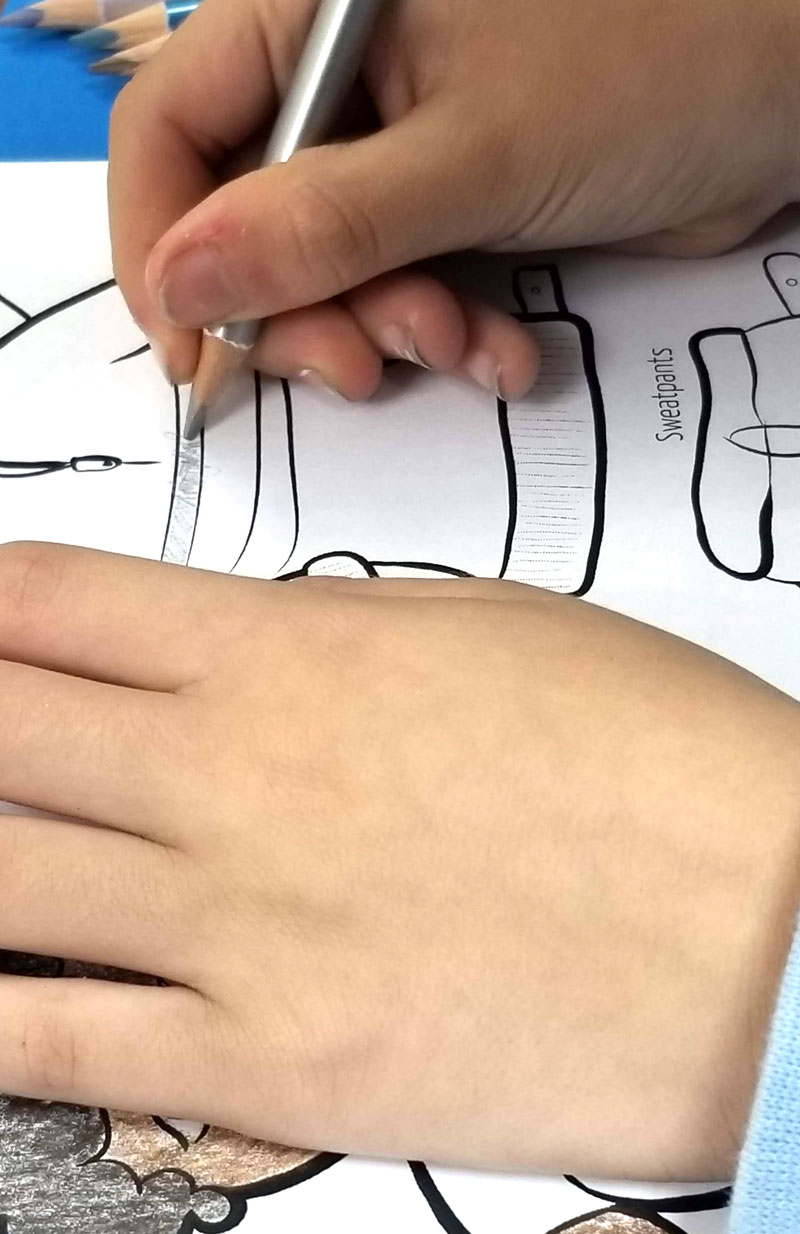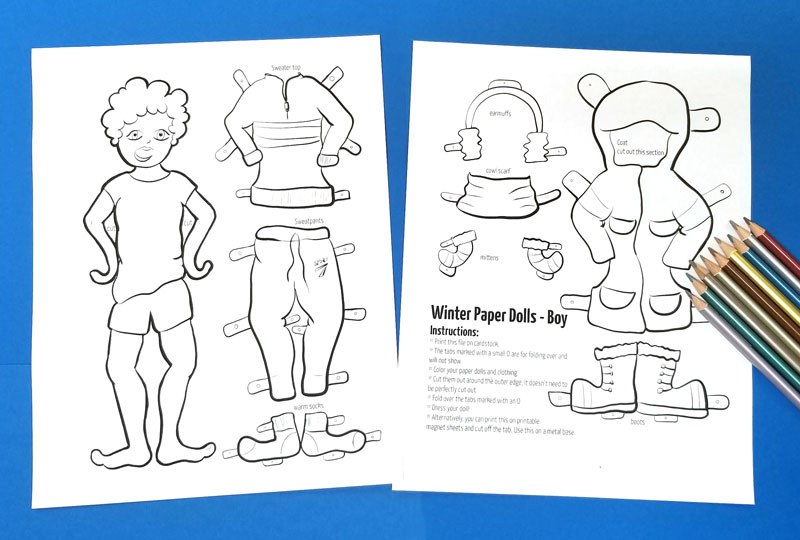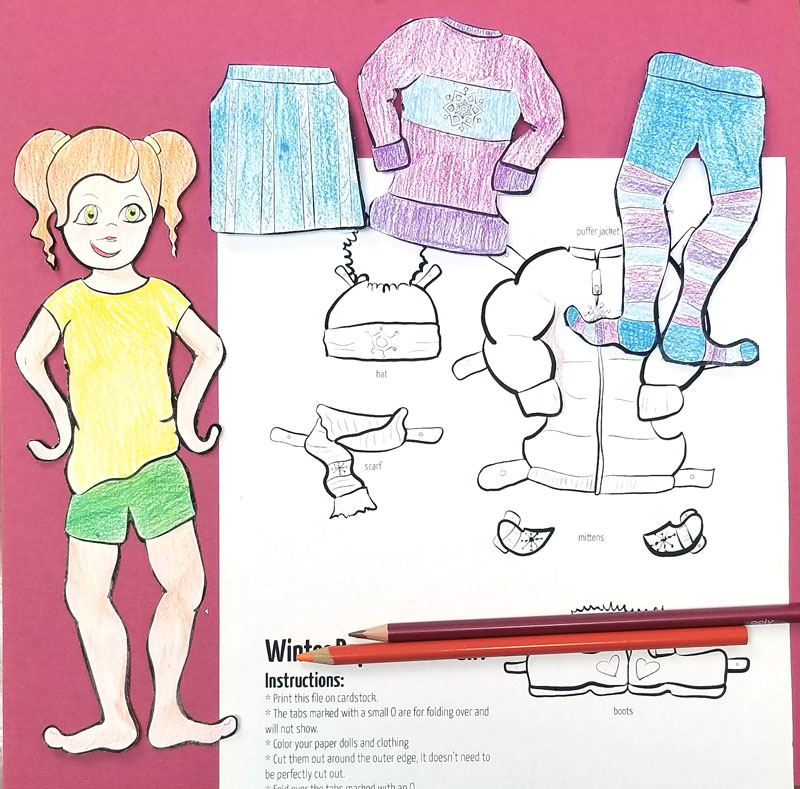 >>>Download the boy paper dolls here!<<<<
>>>Download the girl paper dolls here!<<<<
>>>Download both paper doll sets here!<<<<