Make these paper glasses just for fun! This paper toy template is really just for fun for your glasses-obsessed little ones. They're fun to put together and create different styles to enjoy. Disclosure: this post contains commissioned links.
My boys are obsessed with glasses. I don't know what it is about them – maybe it's because both my husband and I wear them and they want to be like us?
I don't know, but I've been meaning to create these paper glasses for them to play with for ages!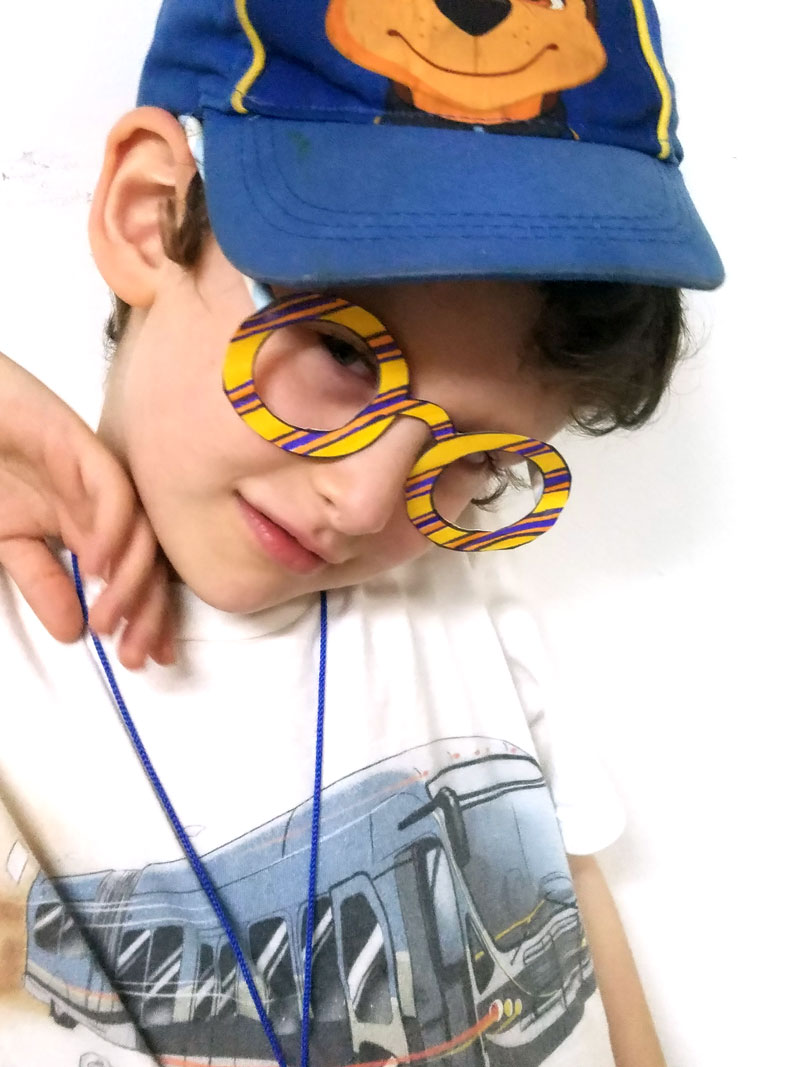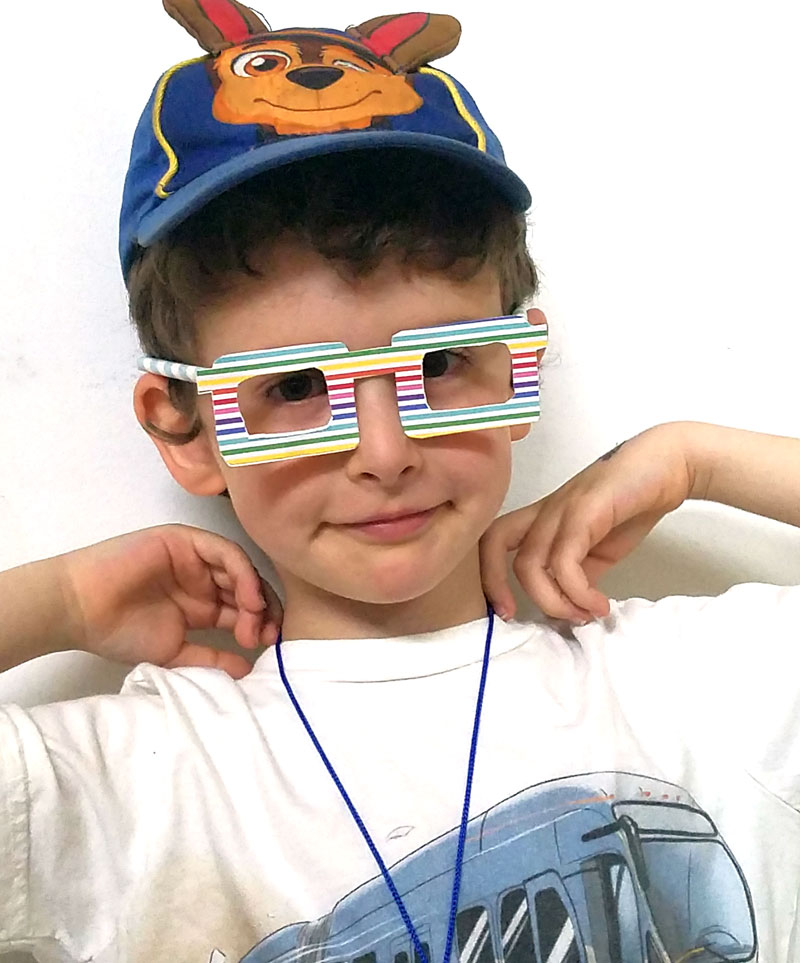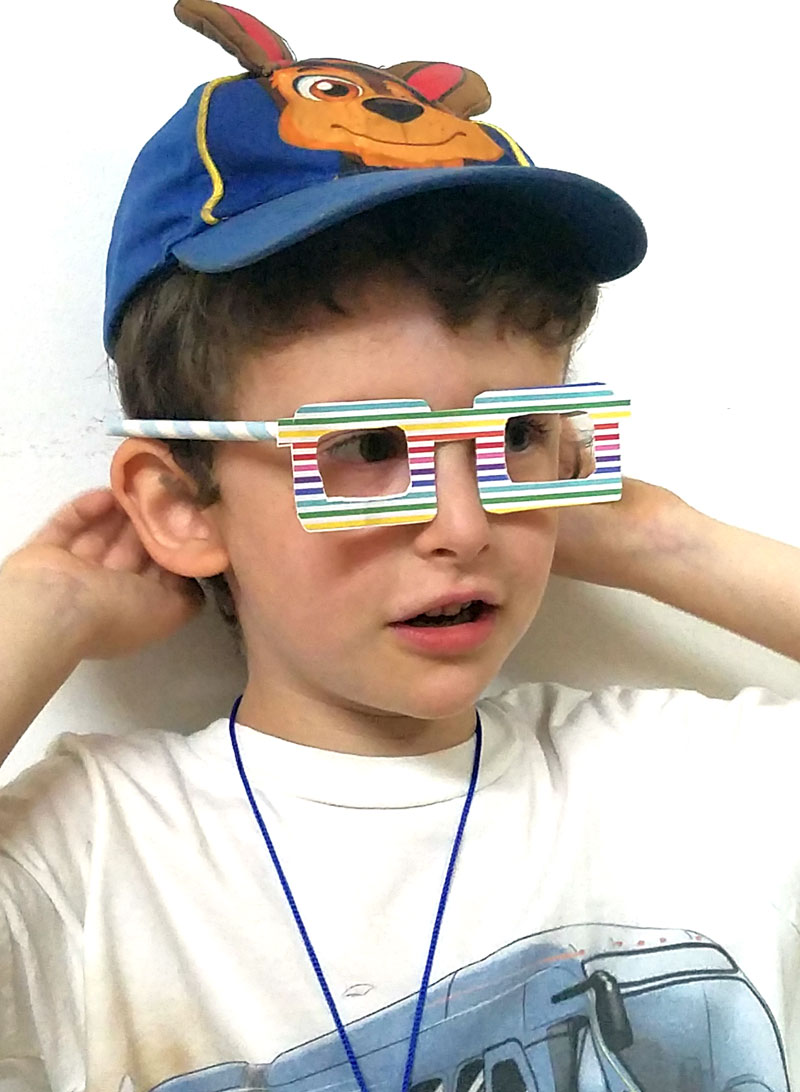 You can assemble these paper glasses a few ways. You and your kids can color them in and create new designs. Or, trace the templates onto scrapbook paper to create them.
They were designed to fit kids' faces but they might be a bit off since every face is different so just adjust them to suit your needs by enlarging the eye holes as needed.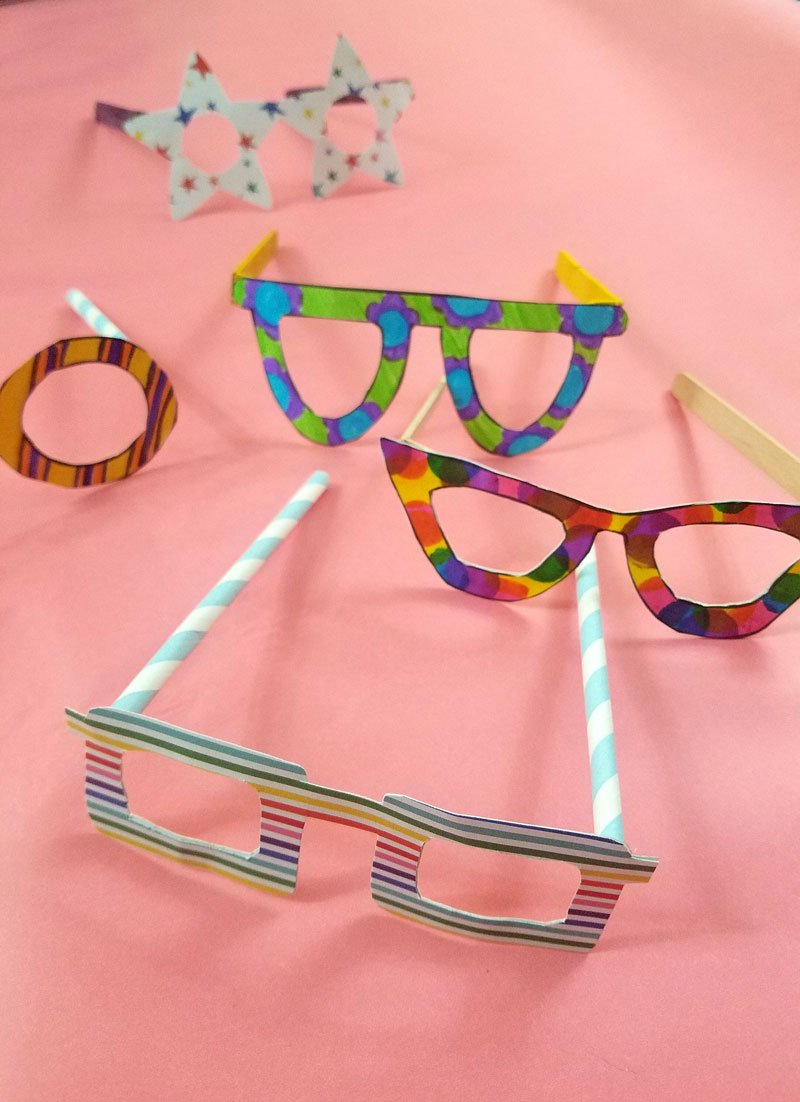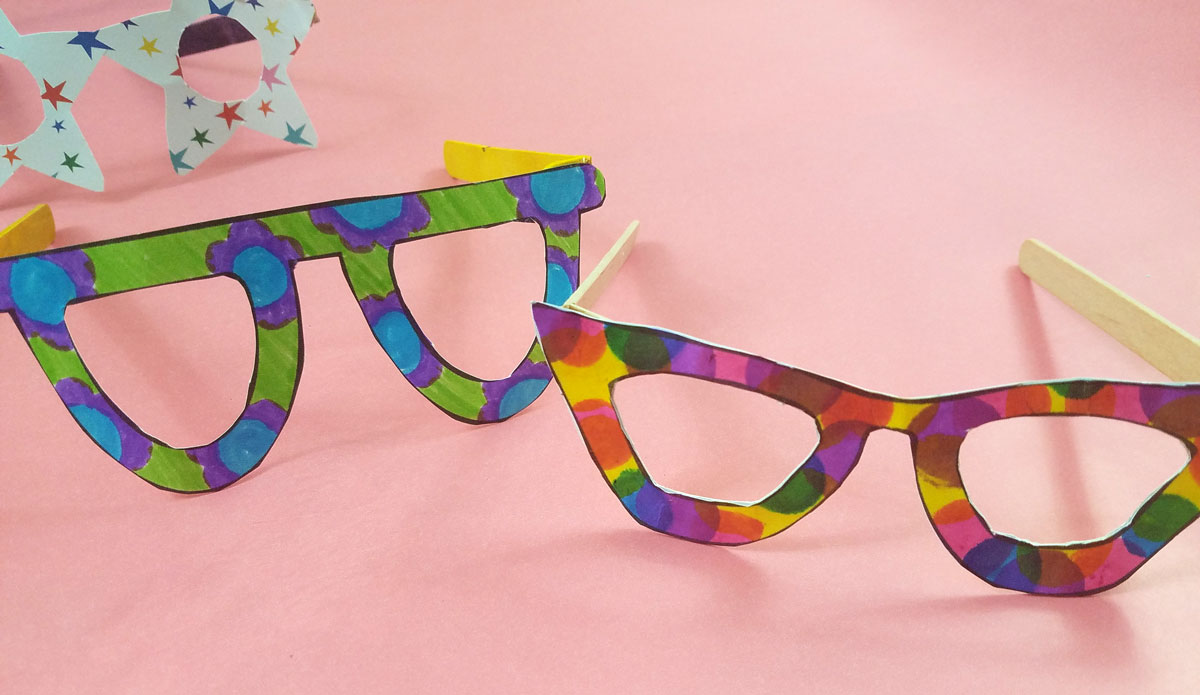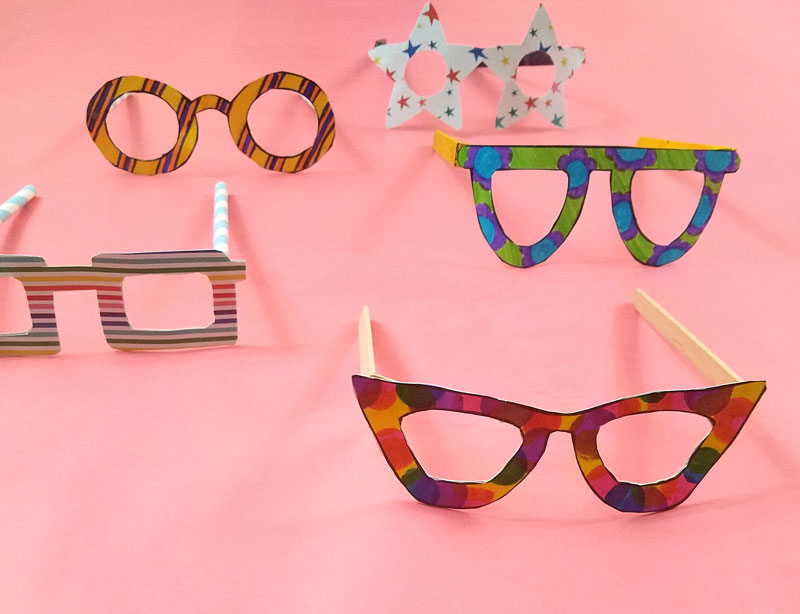 For the temples, I was planning on using craft sticks with the end bent back. I did that on some, but I found it easier to cut a paper straw to fit. If you want you can create your own temples from card stock and color that too.
We love coloring crafts that then double as toys, like these paper houses and clothespin puppets we did a year ago.
I colored some using Stabilo Power markers: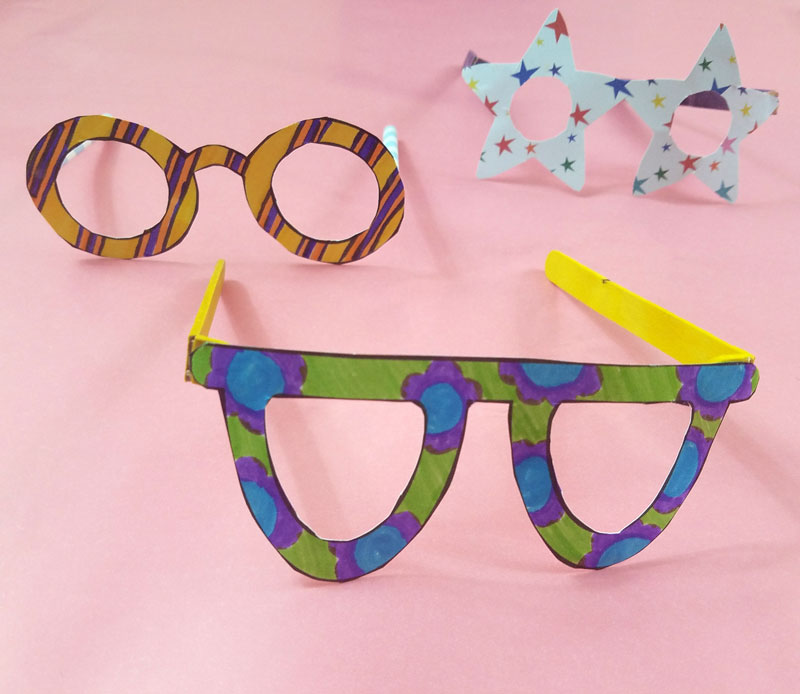 And some using dot markers: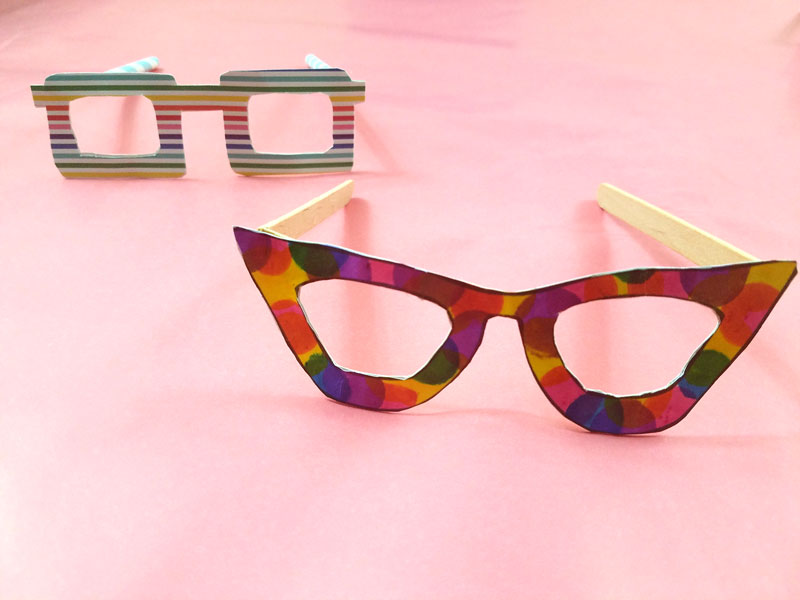 If you're going to be coloring these directly on the template, make sure to print it on card stock.
If you're going to be tracing it onto scrapbook paper, it doesn't matter what you print it on.
What you need to make paper glasses:
The template – print it below:
How to make paper glasses:
Watch the video below, or scroll down for the step-by-step photos and tutorial:

1. Color in your glasses.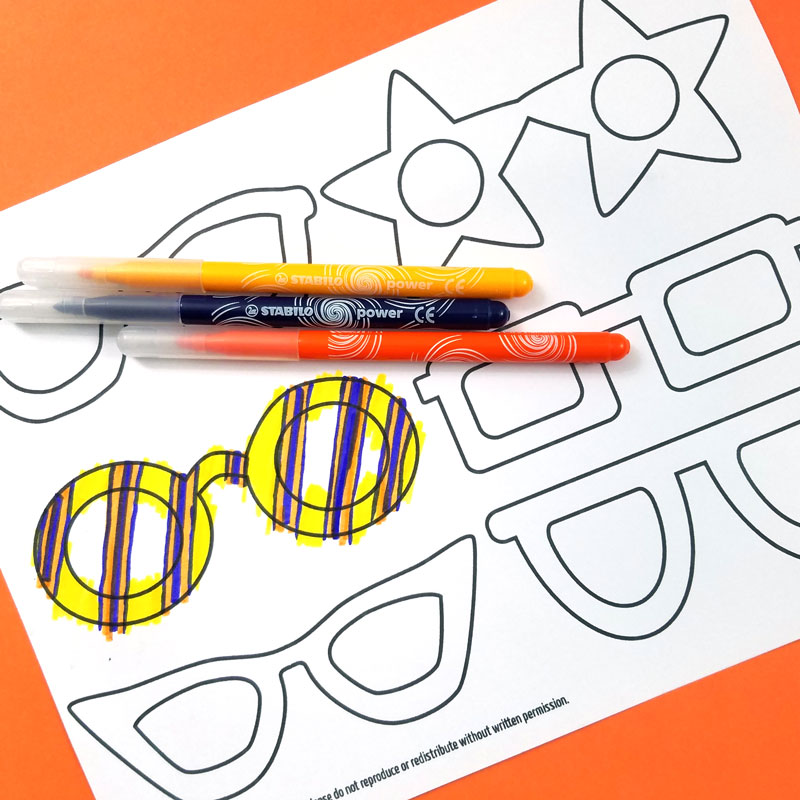 2. Cut it out.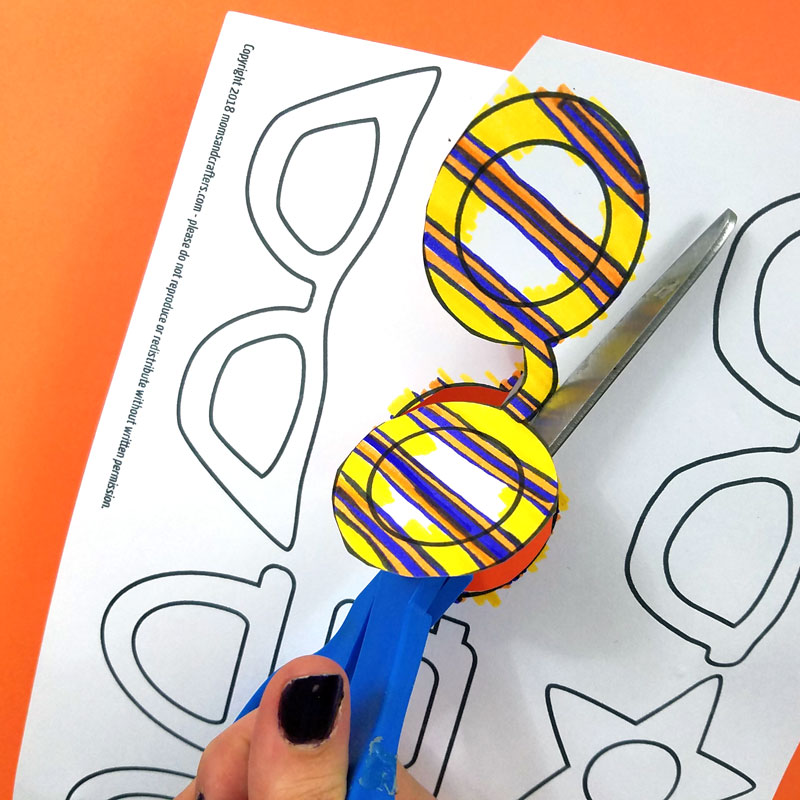 3. Cut out your eye holes.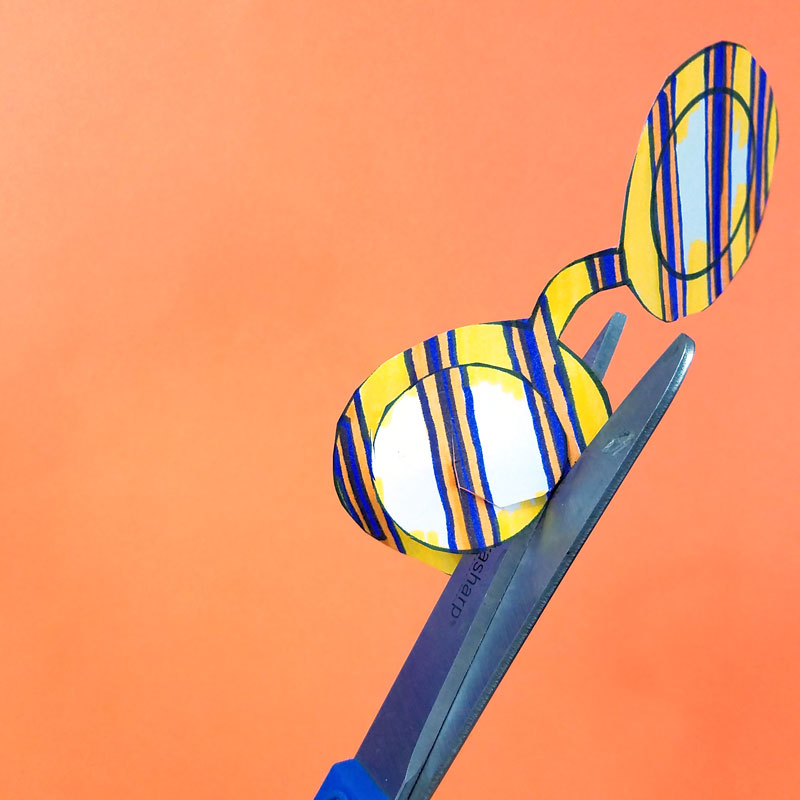 4. Or trace it on scrapbook paper instead of coloring.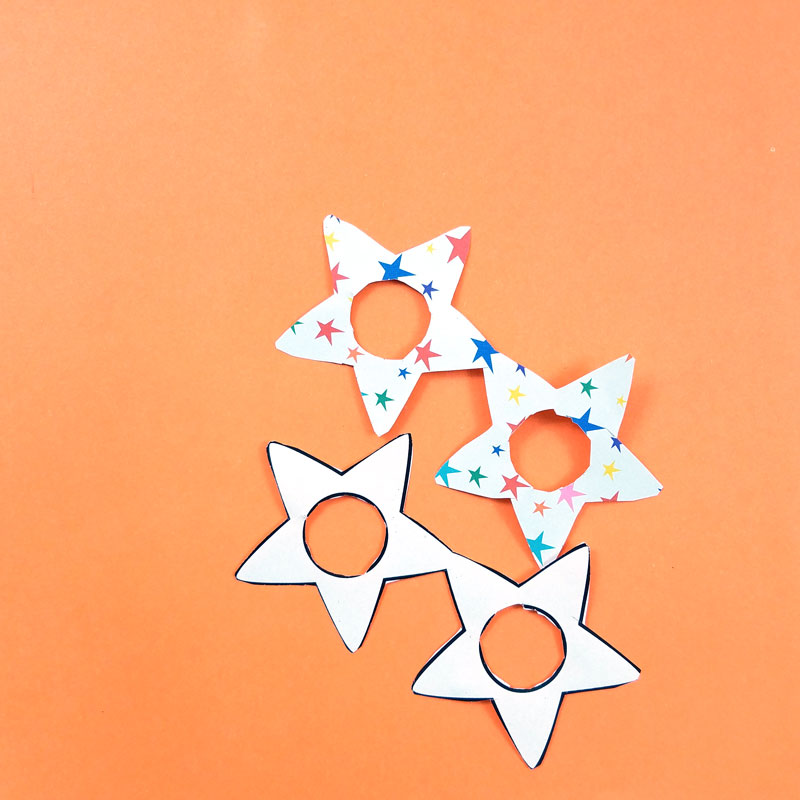 (Optional: Back it on another piece of card stock for reinforcement.)
5. Score the tip of a craft stick well with a craft knife (grown-ups only).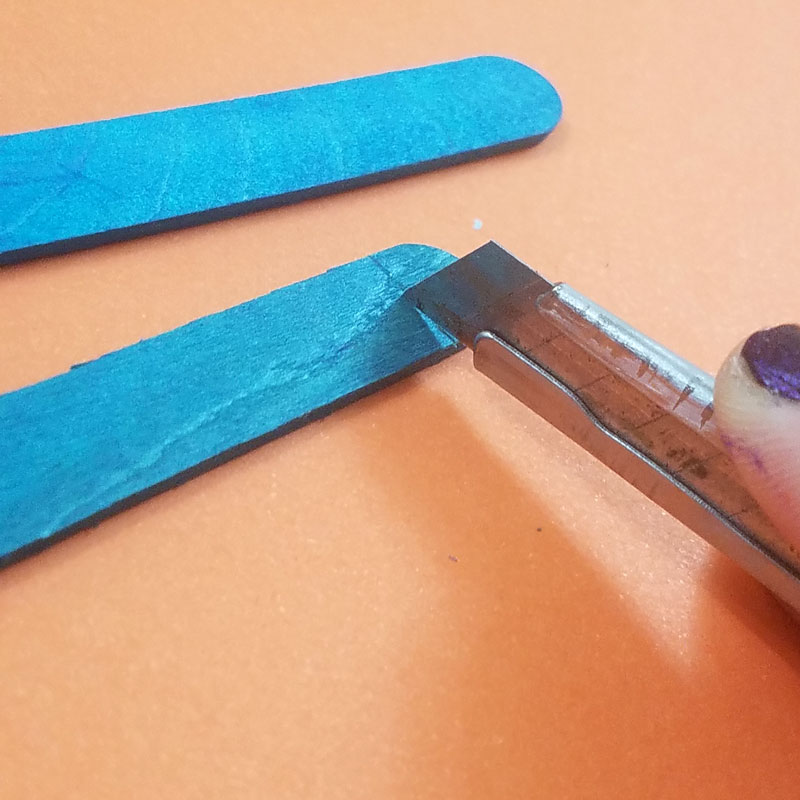 6. Bend it back. You might not have 100% control of this, but do the best you can. Trim if needed.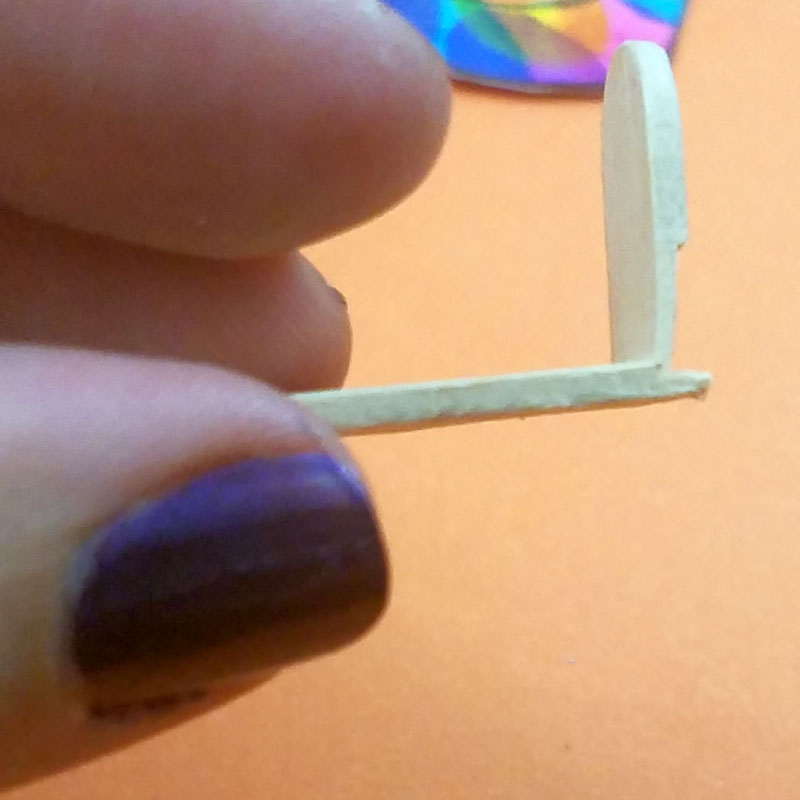 7. Glue your temples onto your glasses fronts.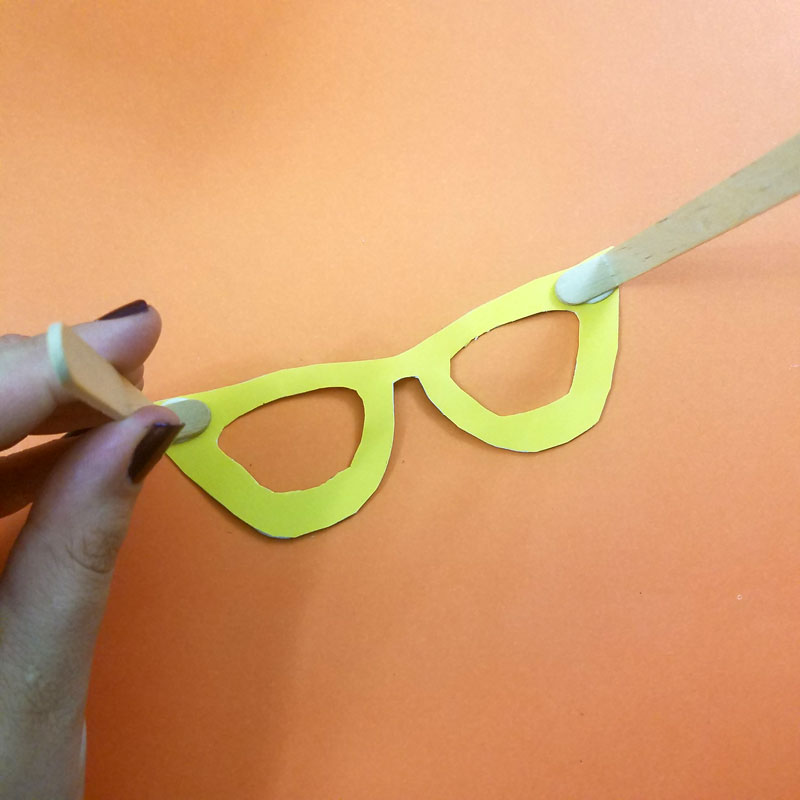 8. Or, trim paper straws to size and glue those in place.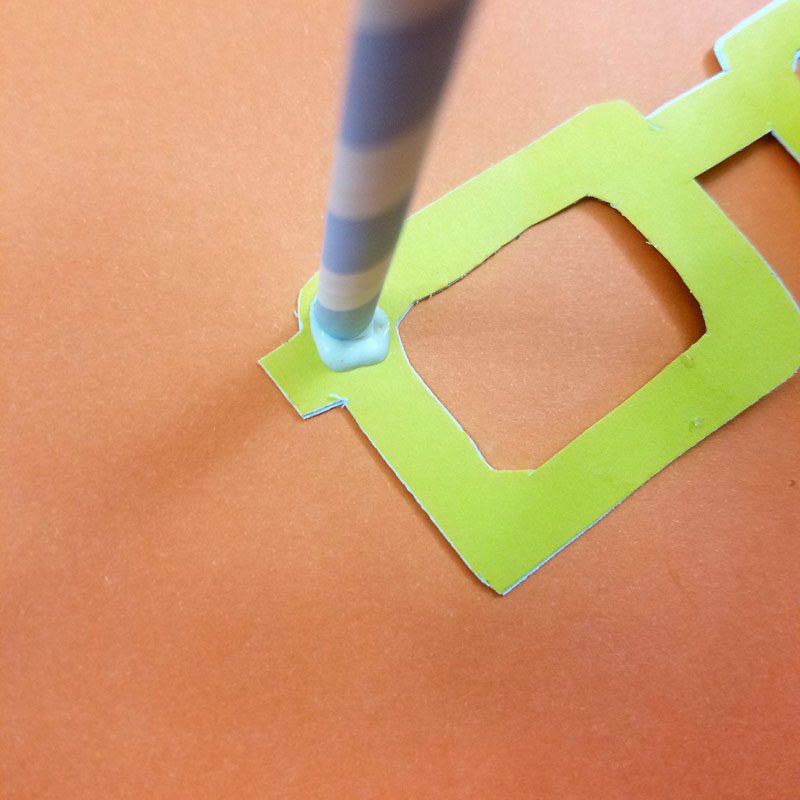 9. Prop your glasses against something that'll hold them in place (a stack of books, etc) until the glue is set.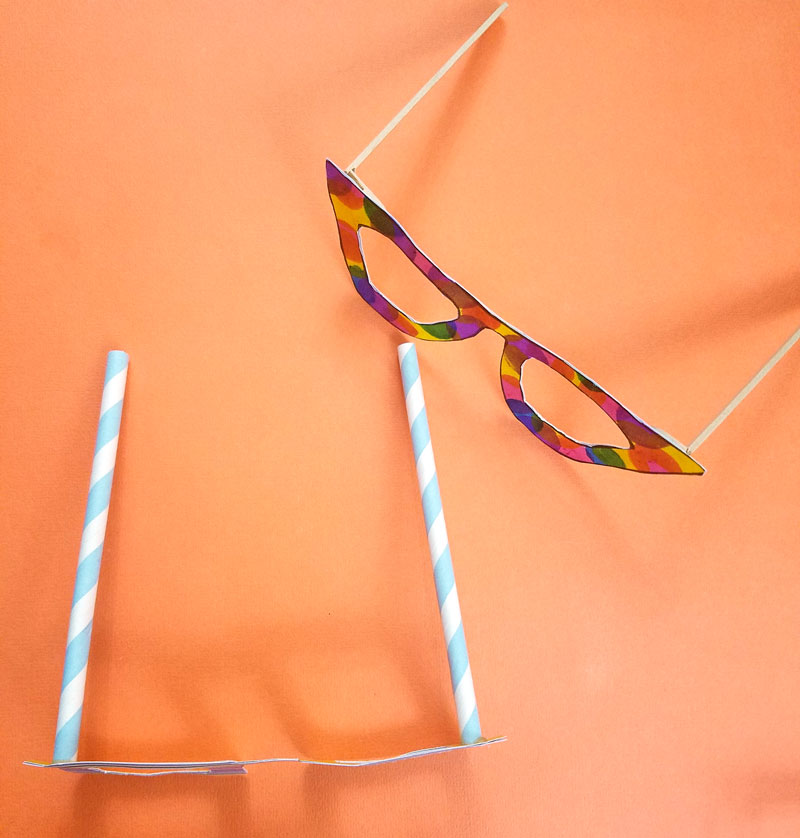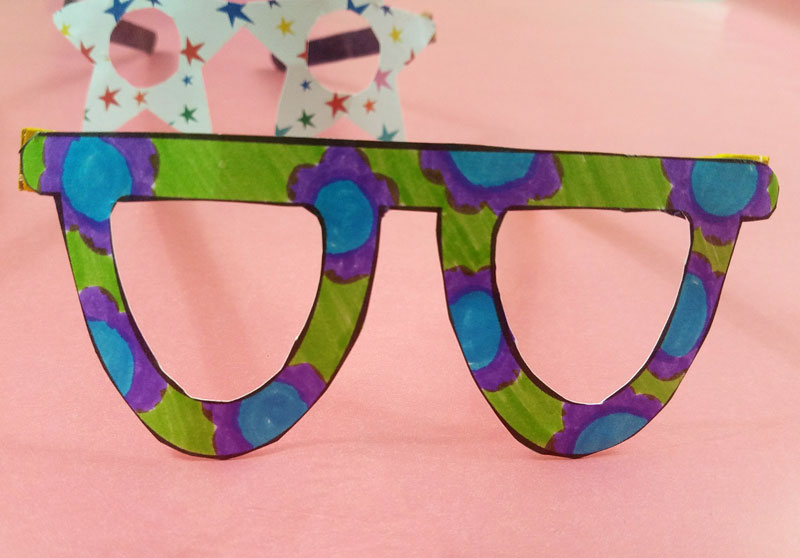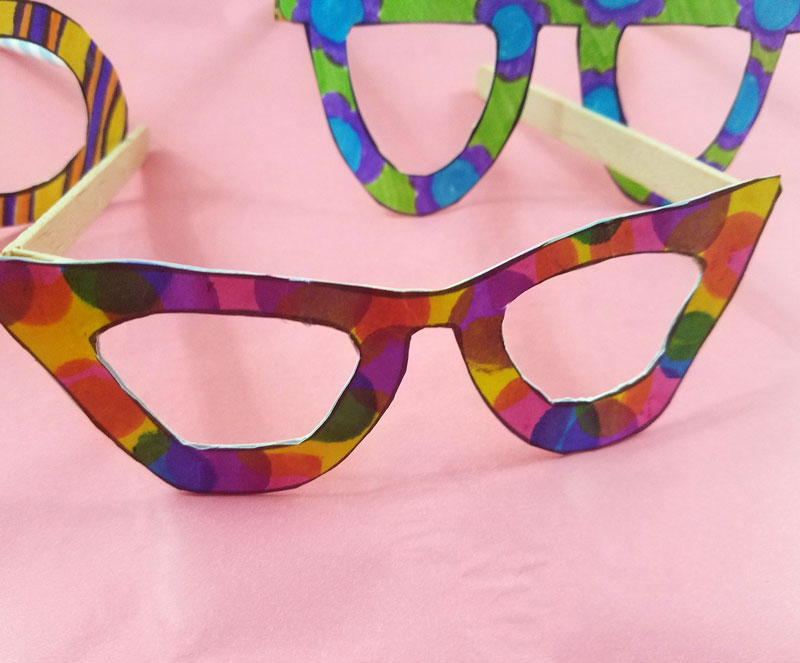 Look how proud M is to be wearing these paper glasses!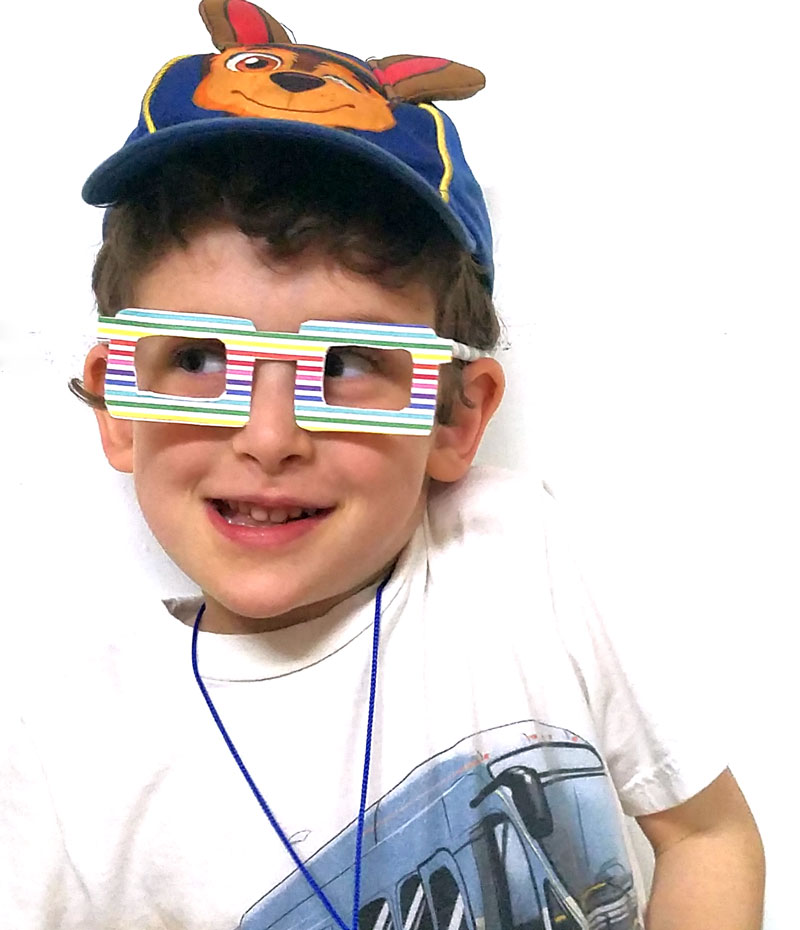 What are you making these paper glasses for? Which variations will you be trying? Comment below!
Want more like these paper glasses? Check out the cool ideas below!