Enjoy this playroom sign Cricut tutorial – perfect for basement playrooms! You can build this design in Design Space or use the SVG I created for it. Find ideas for playroom printable signs here. This post contains affiliate links.
---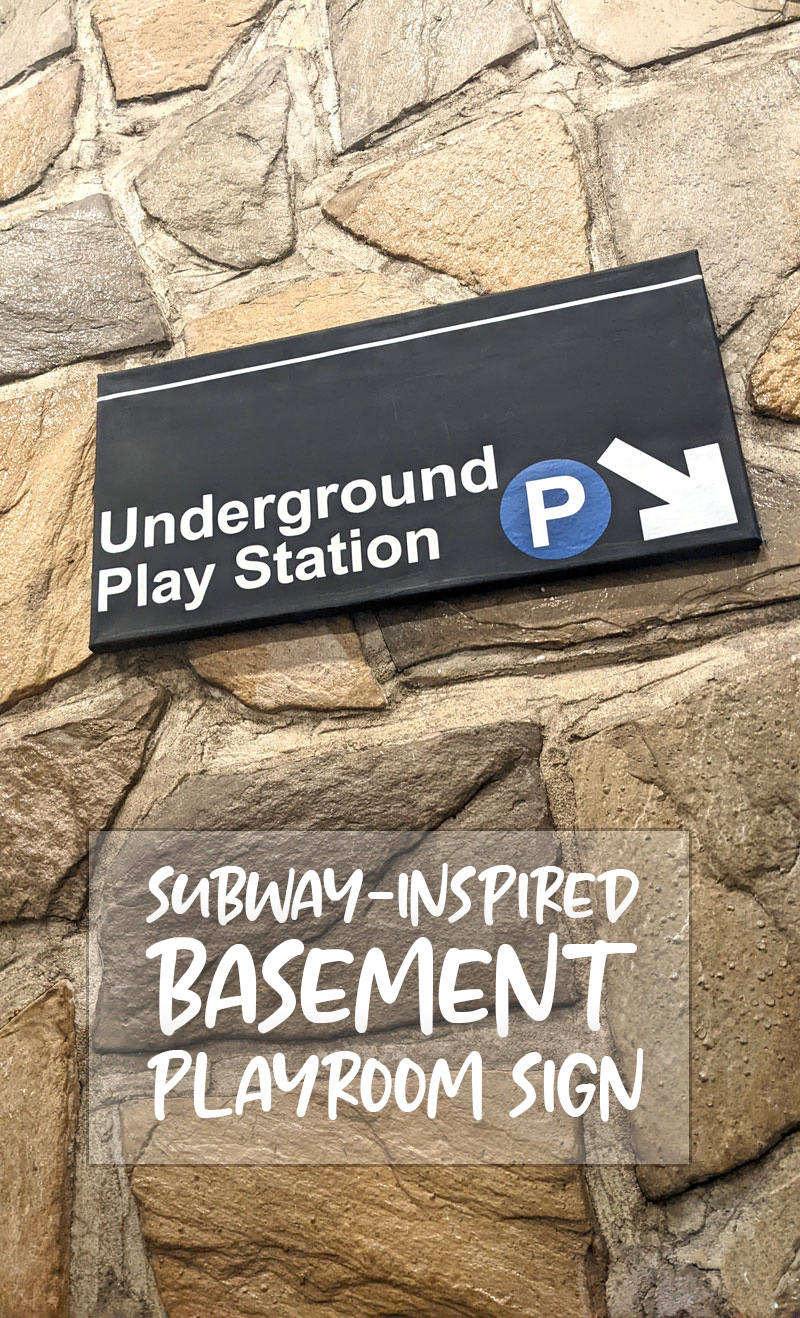 When my nephew first came to visit he was fascinated by our basement playroom.
It immediately became known as the Underground Play Station and the name stuck. That is, after all, the most accurate description for it, isn't it?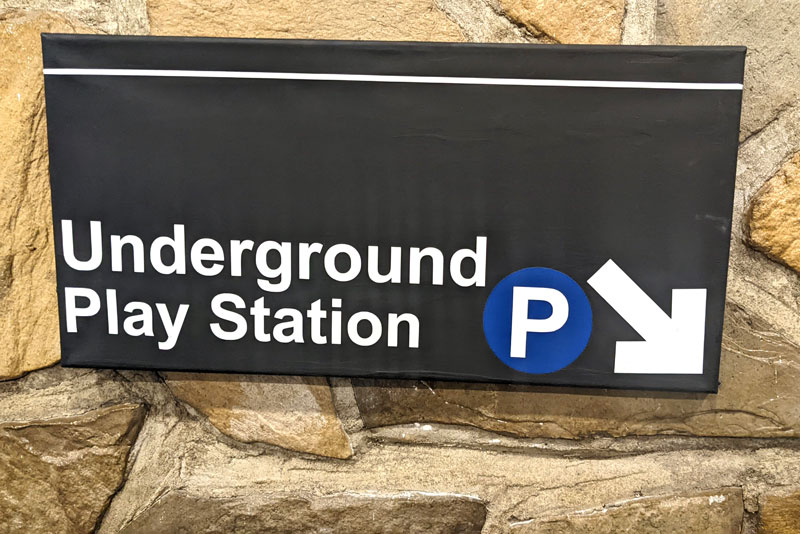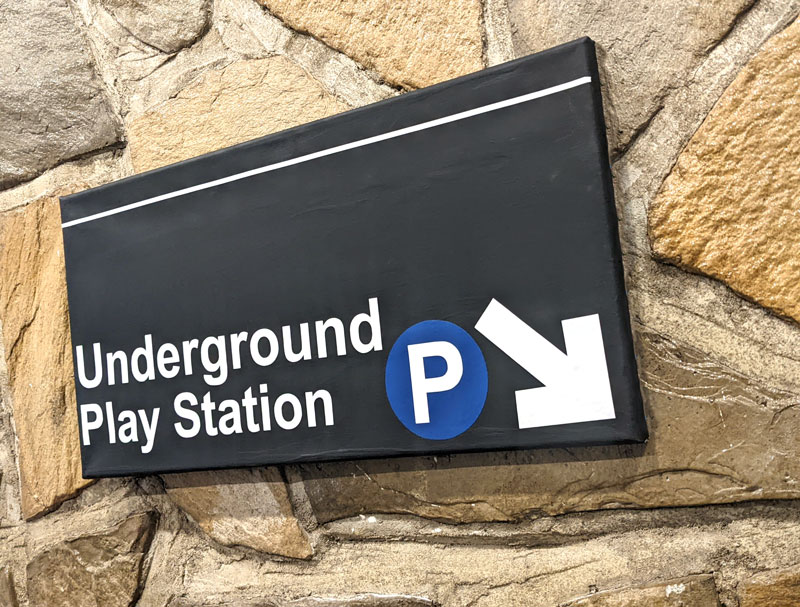 I HAD to make a sign. And as I was planning it out, it hit me: A New York subway-inspired sign has to be the one. And so this playroom sign came to be.
Of course, you can use this inspiration for non-basement playrooms. Just don't write 'underground'. You can even use the idea to make "Creativity Station" and "Building Station" and other cool signs to highlight the different areas of your playroom.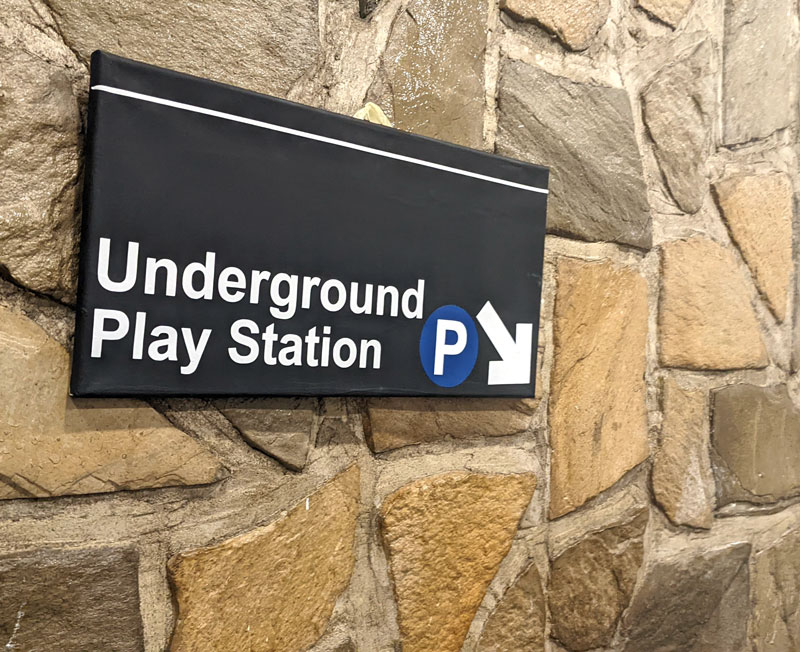 I made this on a canvas that I painted black. I'm not the greatest at getting air bubbles out of my vinyl and a large, solid surface is the hardest to work with. So I used a painted canvas instead. The SVG includes a background in the ideal size, but you can move the elements around to fit your canvas as needed. You can also use a poster board or foam background.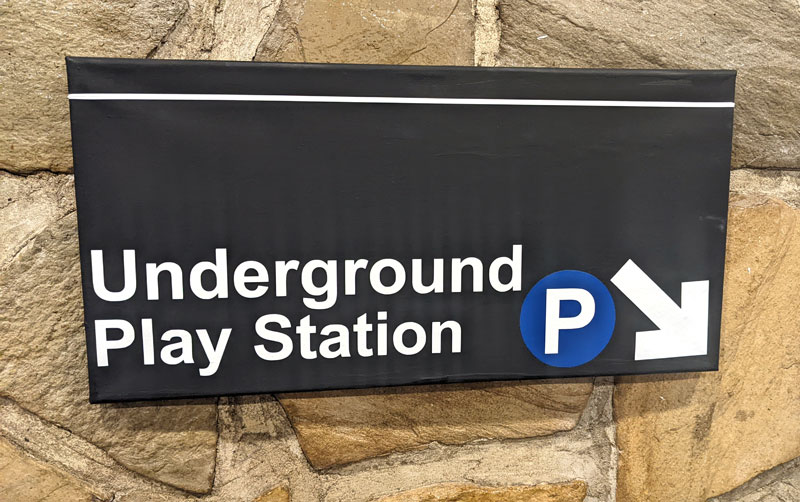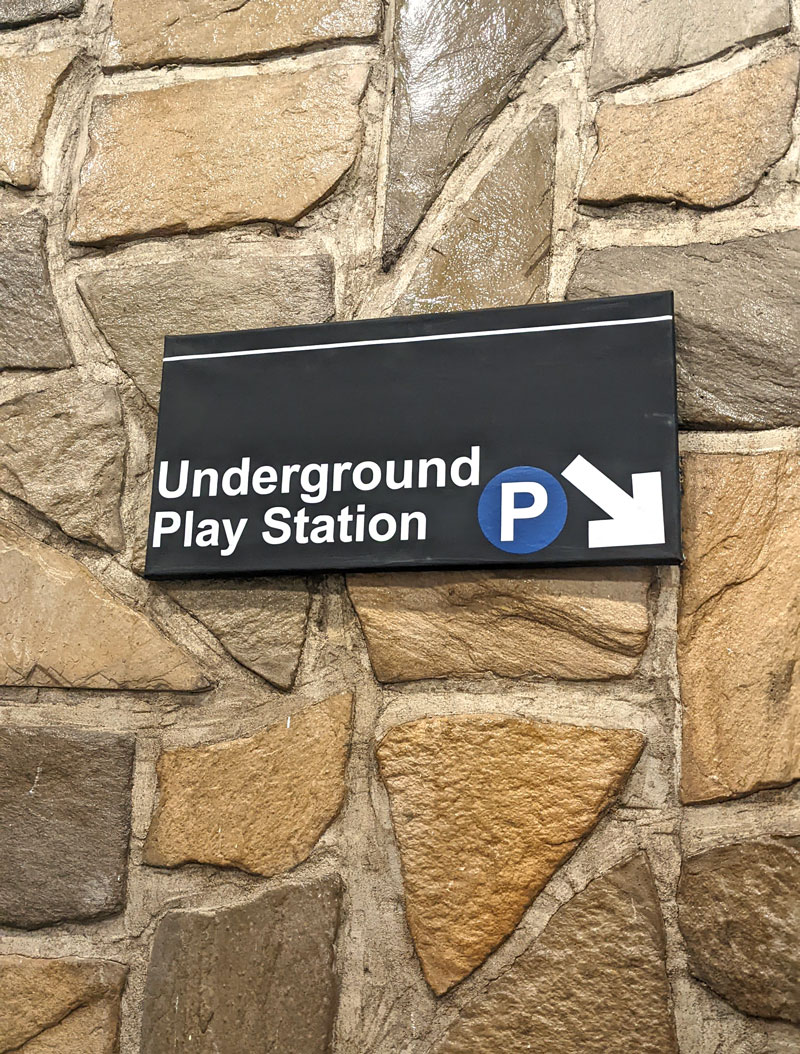 The canvas that I used is 10×20 inches. It's a great proportion if you're using a canvas – just get the dimensions that work for your space. Ours hangs at the top of the steps leading downstairs so this is a great size. You can hang it as a directional sign or as an actual playroom sign to hang in the play area.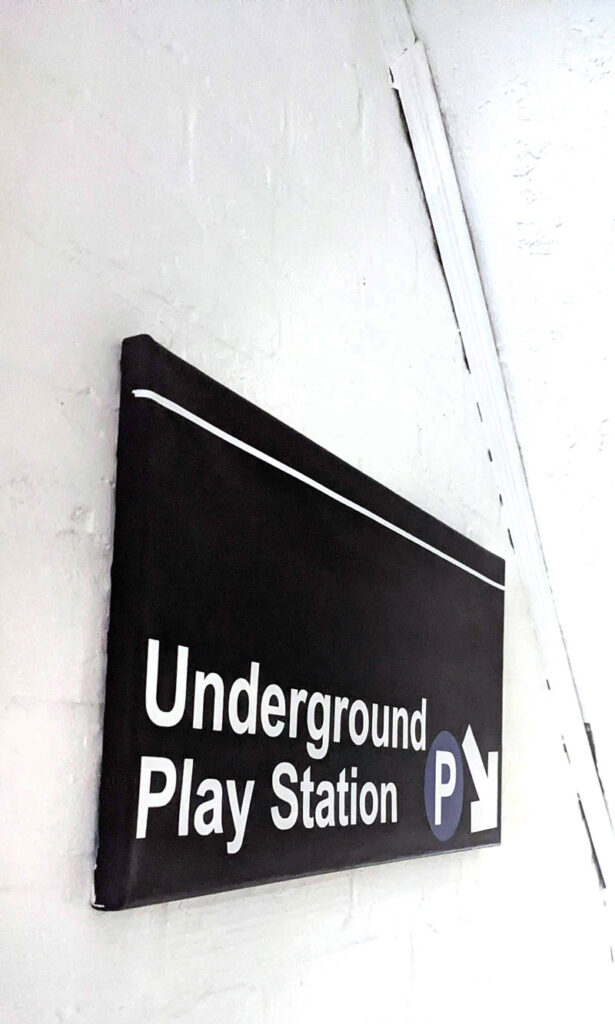 Side note: did you know that there is actually no P line on the New York subway? That makes this playroom sign even cooler as it makes it less neighborhood specific and more play focused.
Get the SVG for this playroom sign
I created an SVG which I sell right here. The file includes a PDF as well that you can print to use as is, or print and use as a template for the arrow and letter. I also threw in the PNG in case you want to use it a different way.
Of course, you can also try building the design yourself in Design Space as it's pretty simple.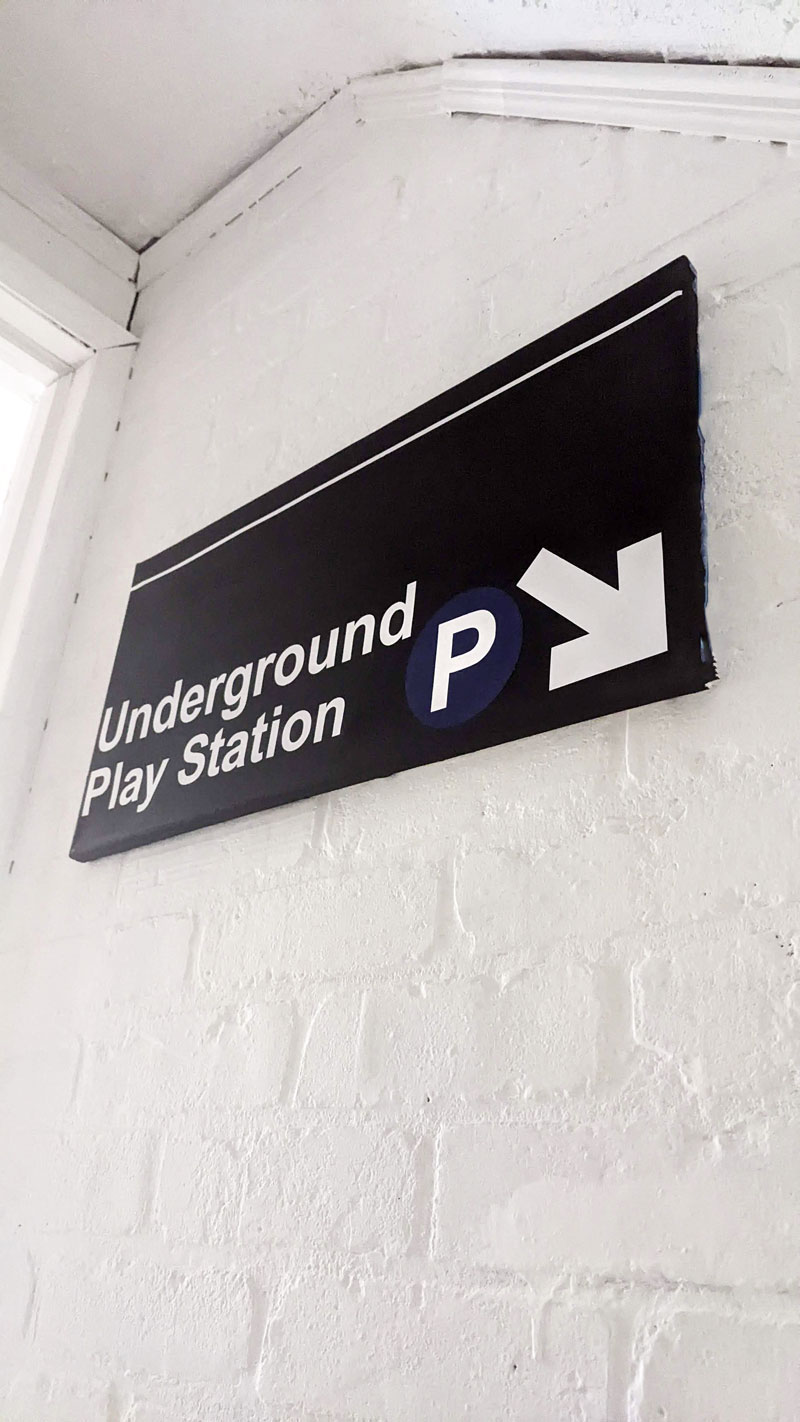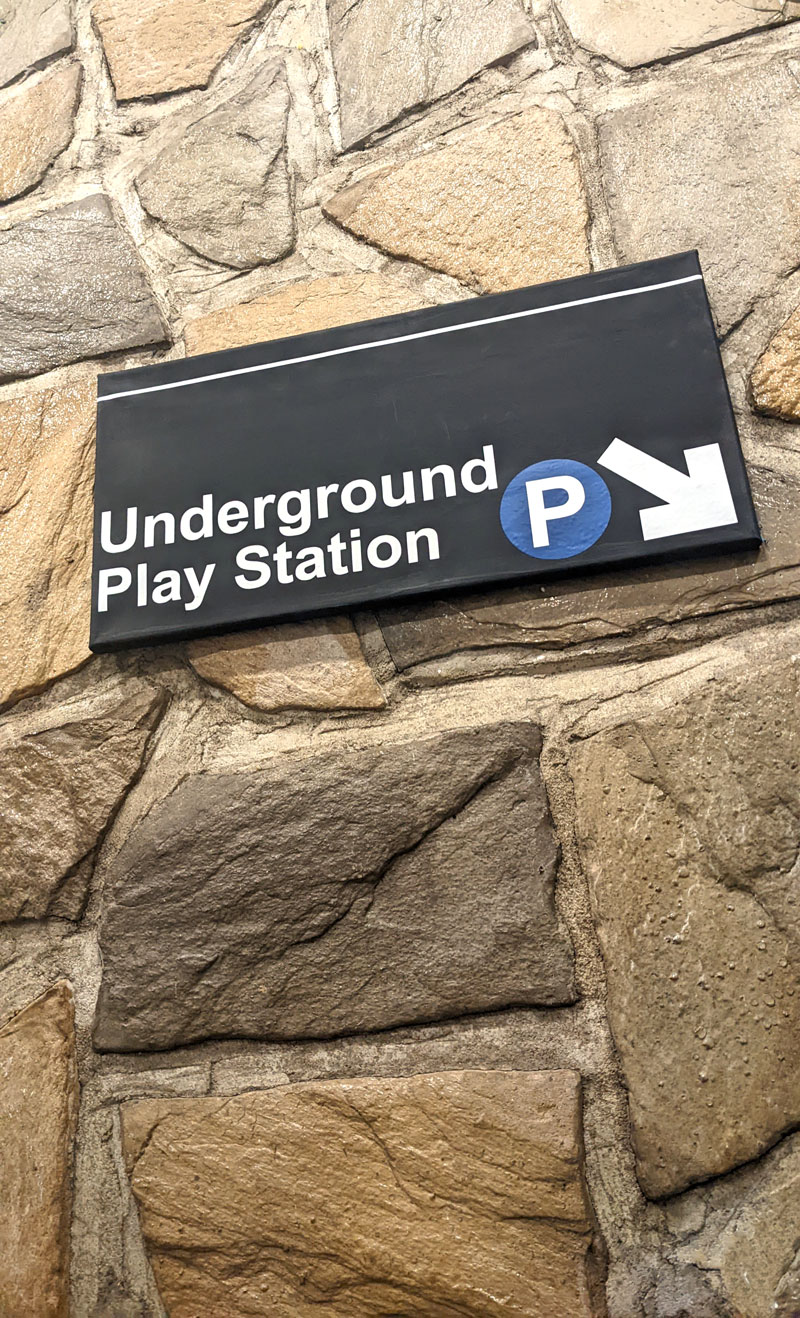 What you need to make this train sign for the playroom
Cricut supplies
You can read my review of the Maker 3 here – along with another fun playroom project we did!
Crafting supplies
How to make a subway train basement playroom sign
1. Paint your canvas black (I repurposed one…)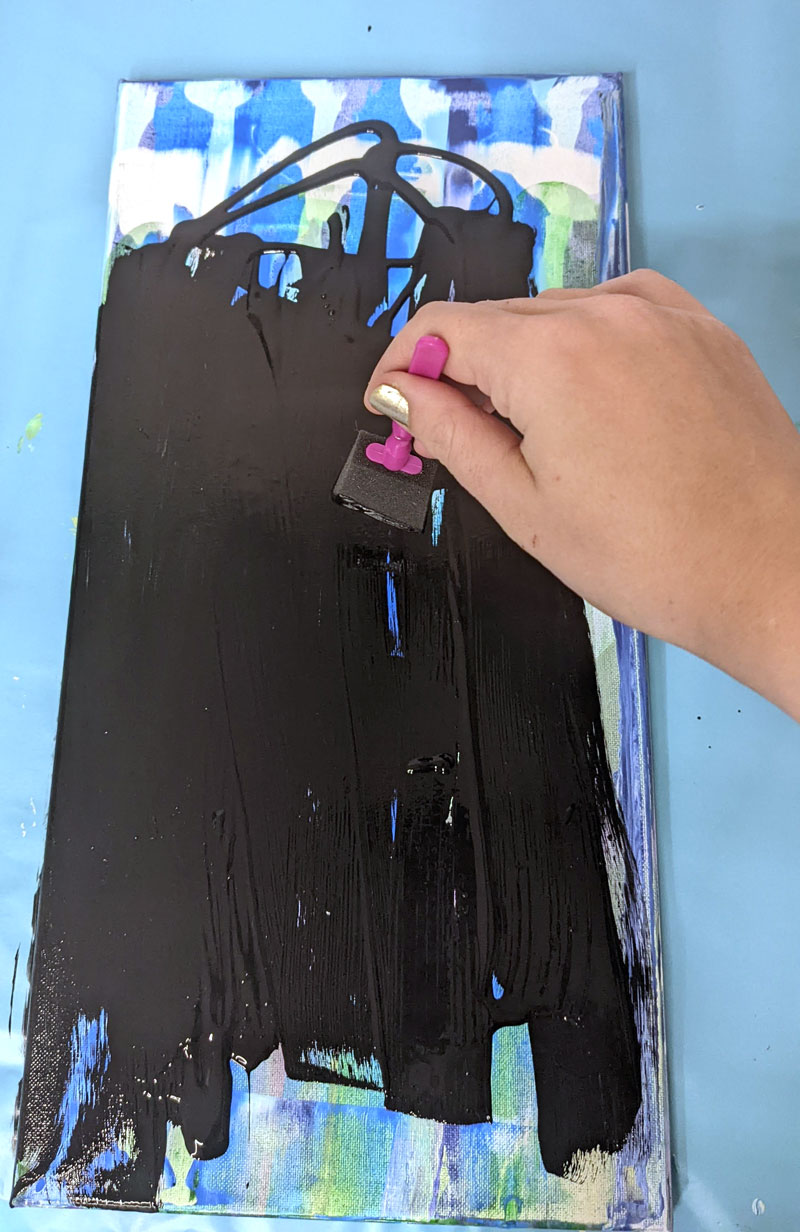 2. Set up your design as you'd like it in Design Space. Load your vinyl in the roll holder and into the machine. Cut according to the prompts.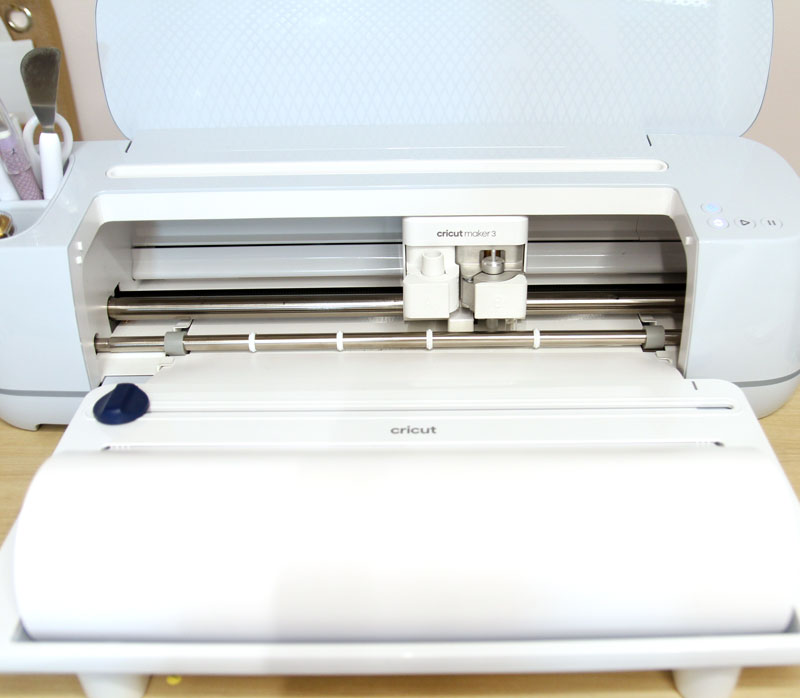 3. Unload and trim your vinyl. Weed the parts you won't be using.
4. I placed the small components, starting with the arrow and top stripe, as if they're stickers – just peel and place! I did the same with the blue circle.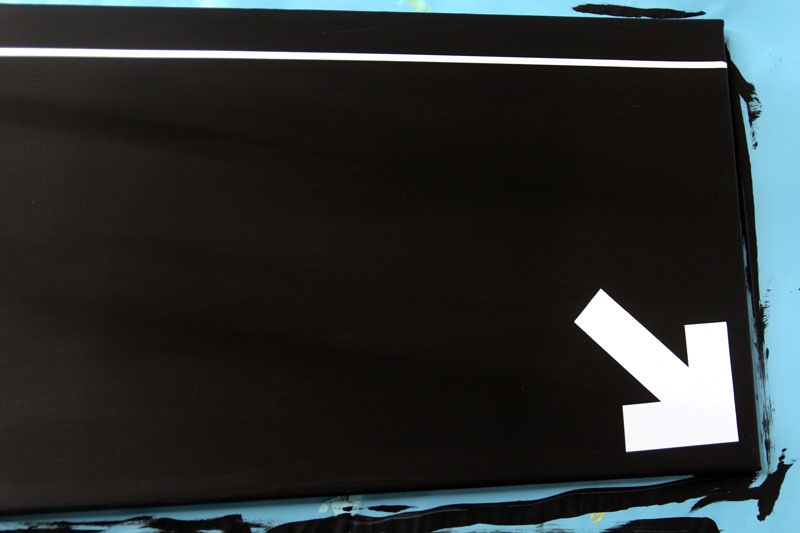 5. Use transfer tape to to transfer the main words. The XL scraper is really helpful in larger projects like this playroom sign. Scrape to adhere well on the front and the back.
6. Carefully peel off the backing on your vinyl, and place your words as you'd like them to be. I did this by simply holding it over and not placing it down until I was happy with the positioning.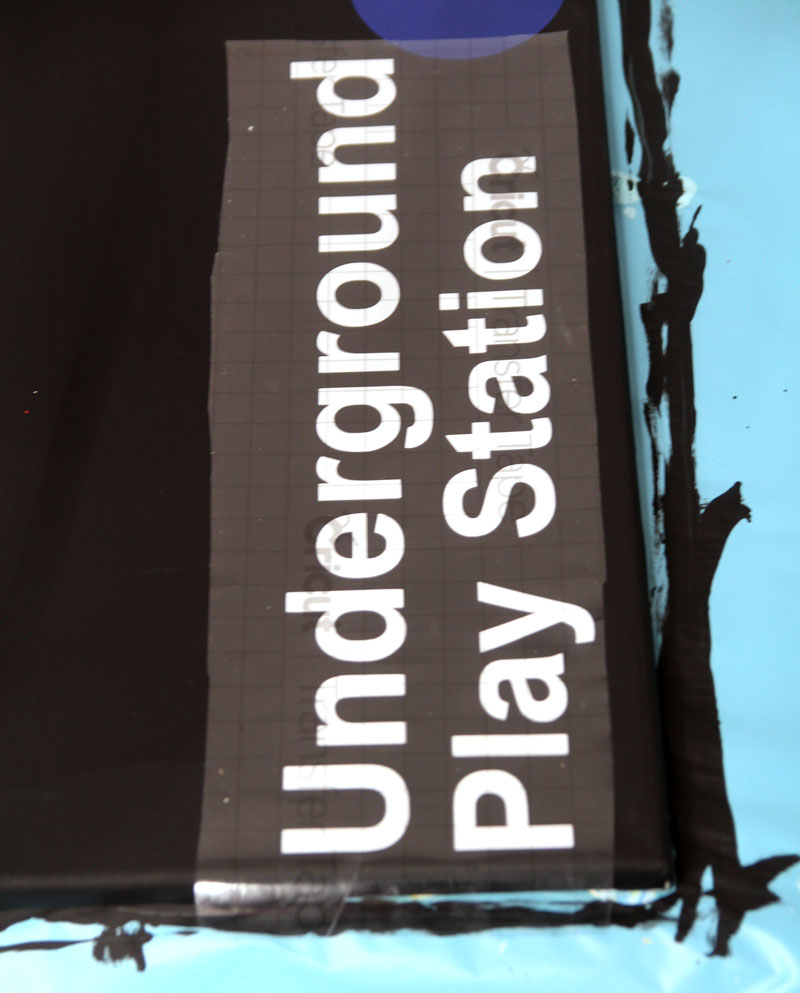 7. Scrape in place and carefully pull back the transfer tape. Peel it back not up so that it's up against the sign as you're peeling.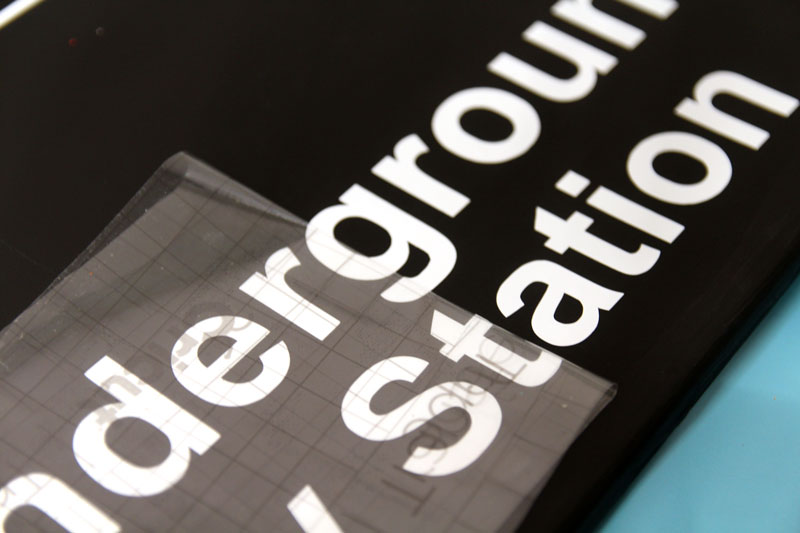 8. Add your final P. And your playroom sign is complete!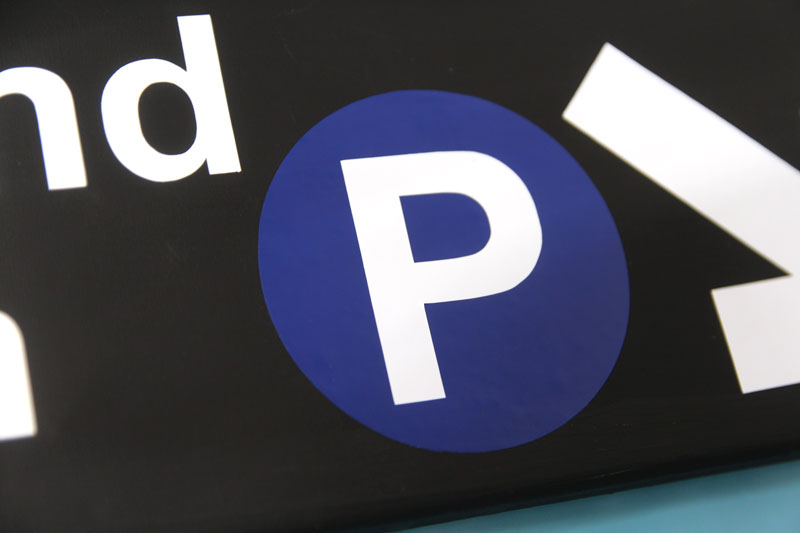 Hang your playroom sign wherever you'd like to celebrate play!