Turn these free printable bee notes into a DIY notepad perfect for lunch box notes, reminders, and more! If you love paper crafts like I do, you can check out my paper toy templates here. Disclosure: this post contains commissioned links.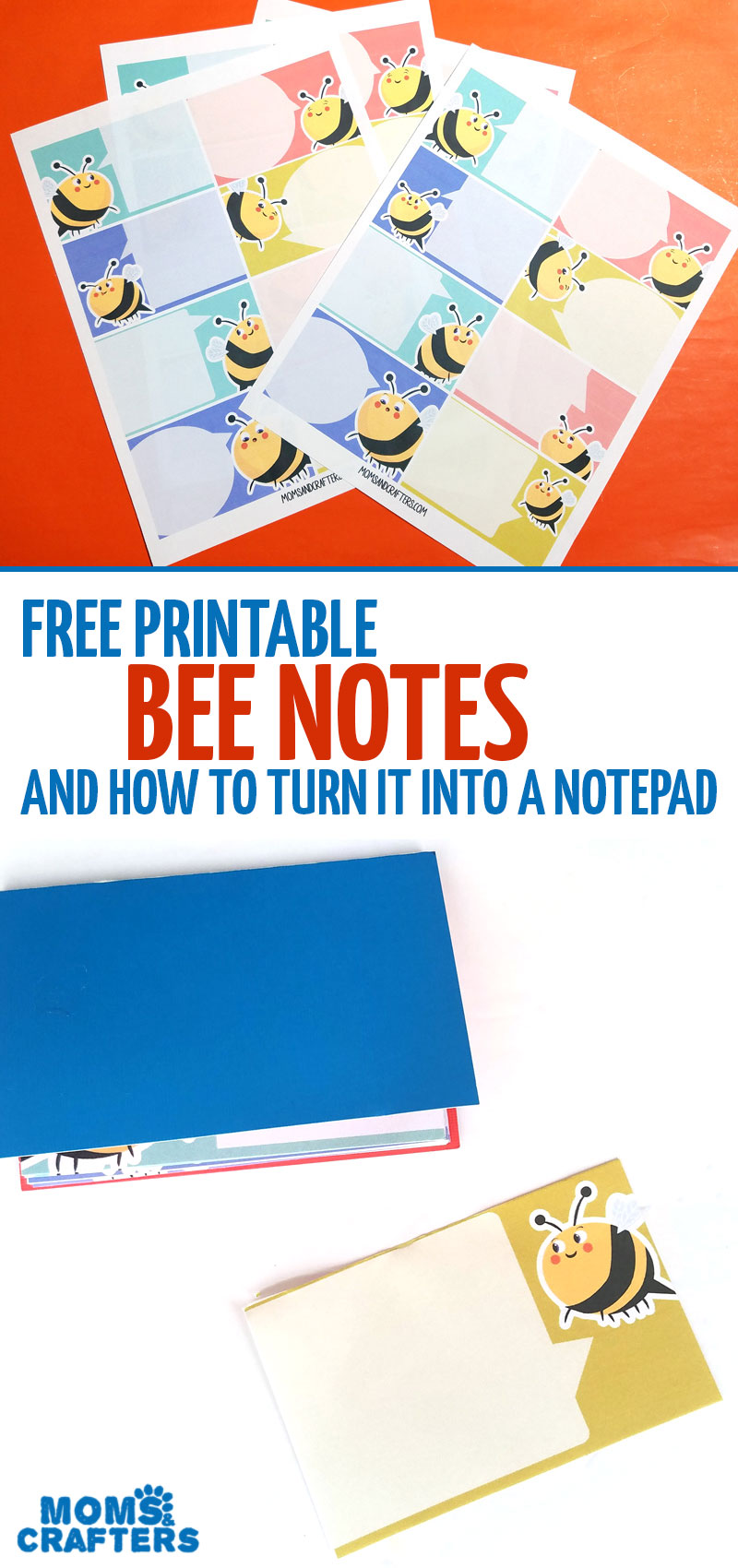 Whether you're looking to send a sweet note off to school, or just for a fun little notepad to add reminder, these sweet little bee notes are perfect!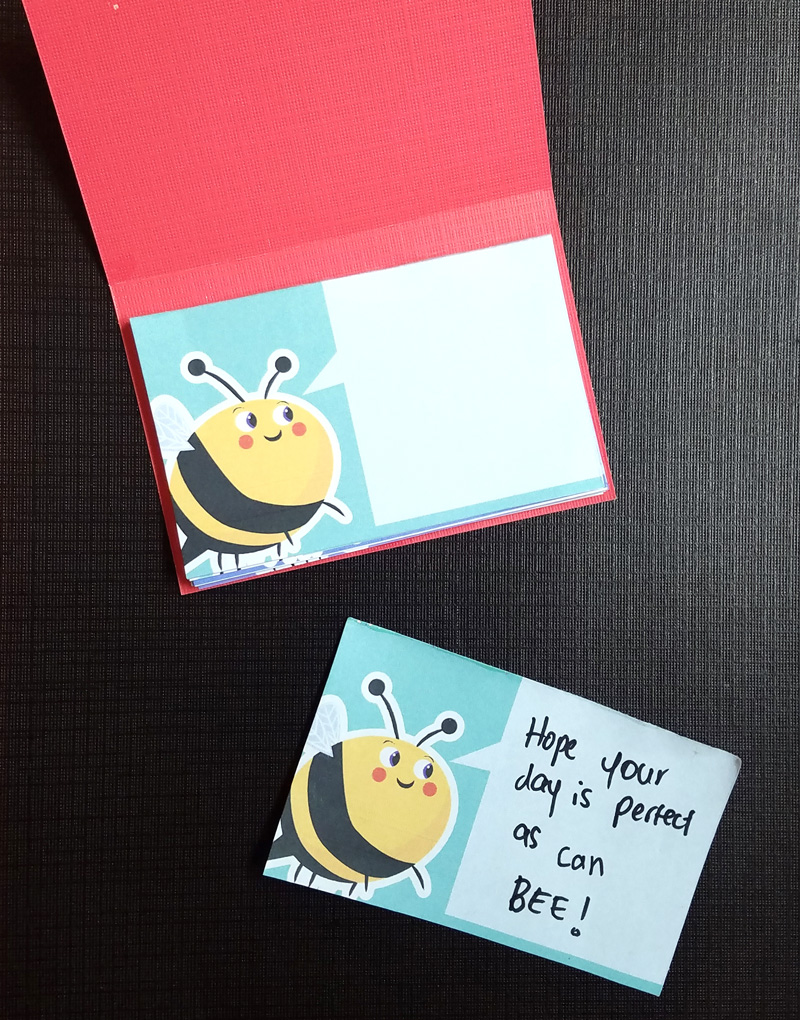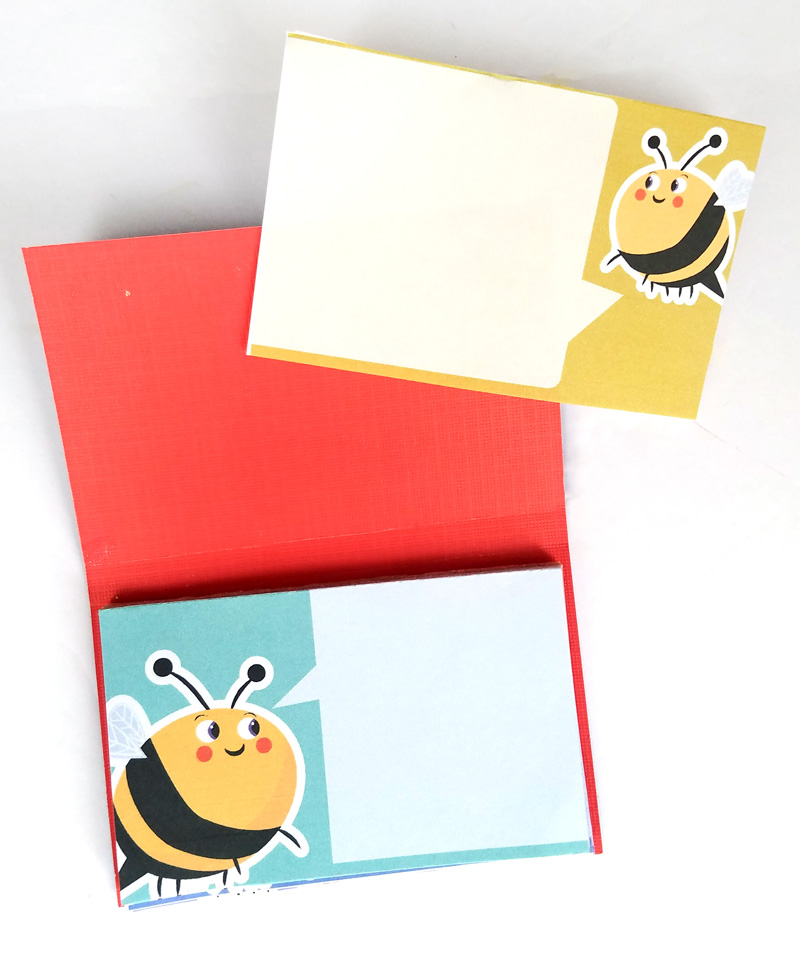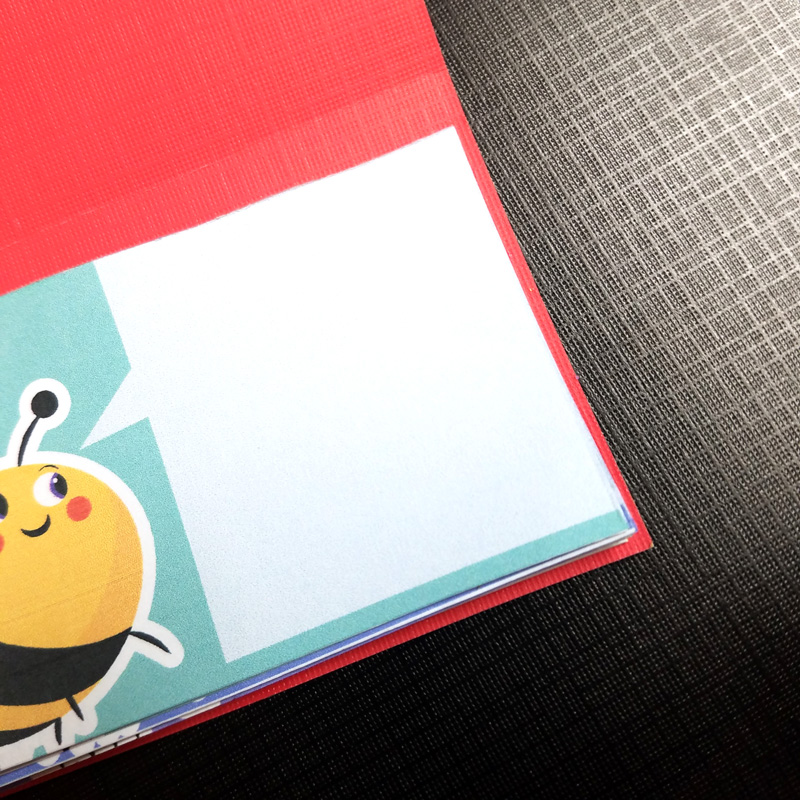 I decided to share these with you just for fun, along with a tutorial on how to turn it into a DIY notepad.
Download your printable: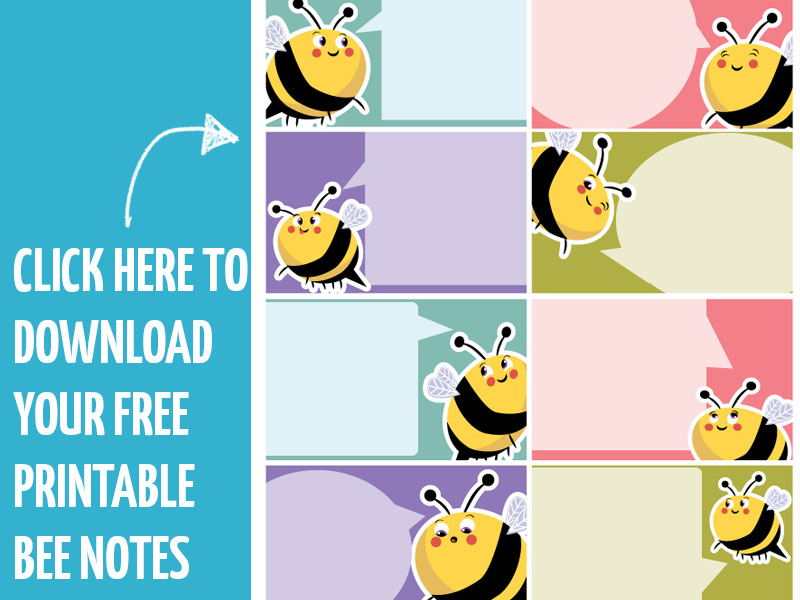 What you need to make a DIY notepad:
The notes, printed out on regular paper a few times. Click here to open the download page in a new tab.
Washi tape, paper clips, or something else to bind your papers
Optional: cardstock and utility knife if you want to make a cover for your DIY notepad
How to make a DIY notepad:
1. Print out a few copies of your free printable lunch box notes. I worked with 5 sheets.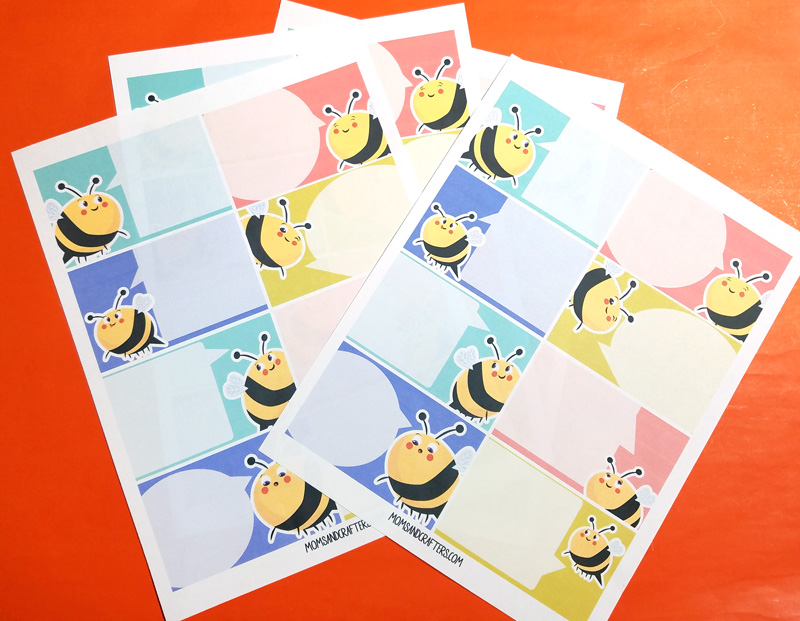 2. Attach them using Washi tape or clips. Try to tape in the spots where you'll be cutting – so that they are still connected once you cut.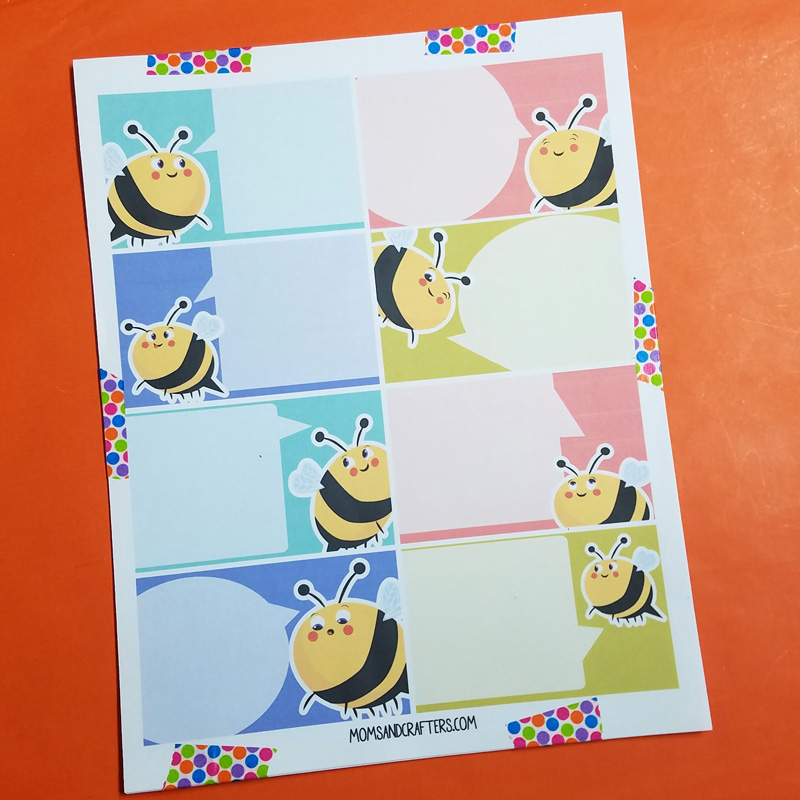 3. Start slicing your notes! I re-taped it halfway through so that the individual stacks of notes are separate.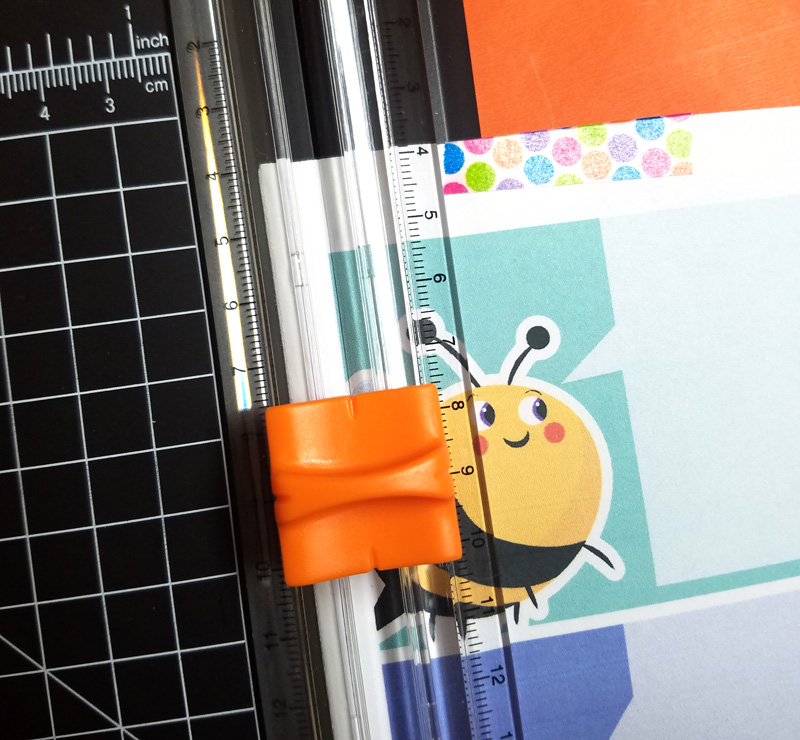 First separate the two vertical rows.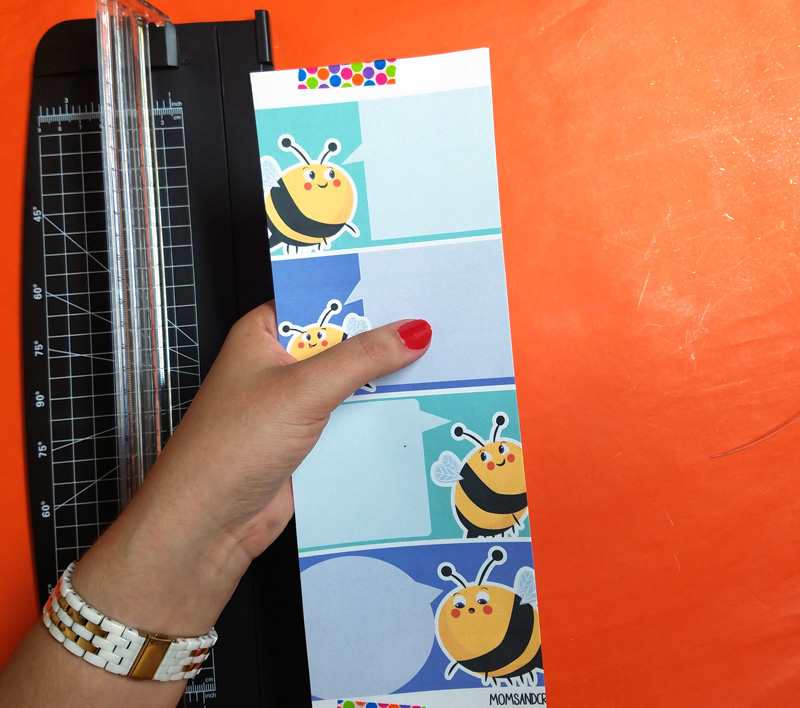 Then separate the notes from each row separately (simply because if you stack the right and left row together it won't line up perfectly… and it's better to work with a smaller stack at once.)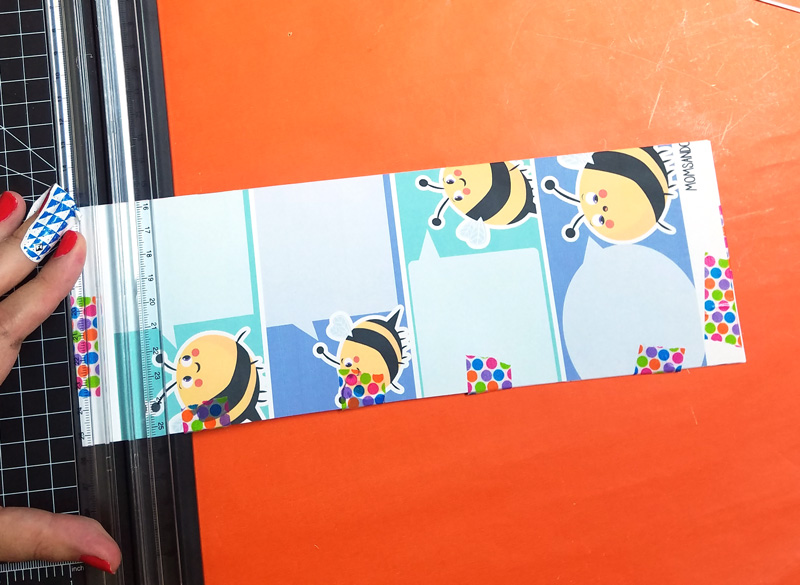 4. Stack all your notes together, making sure that they align at the top.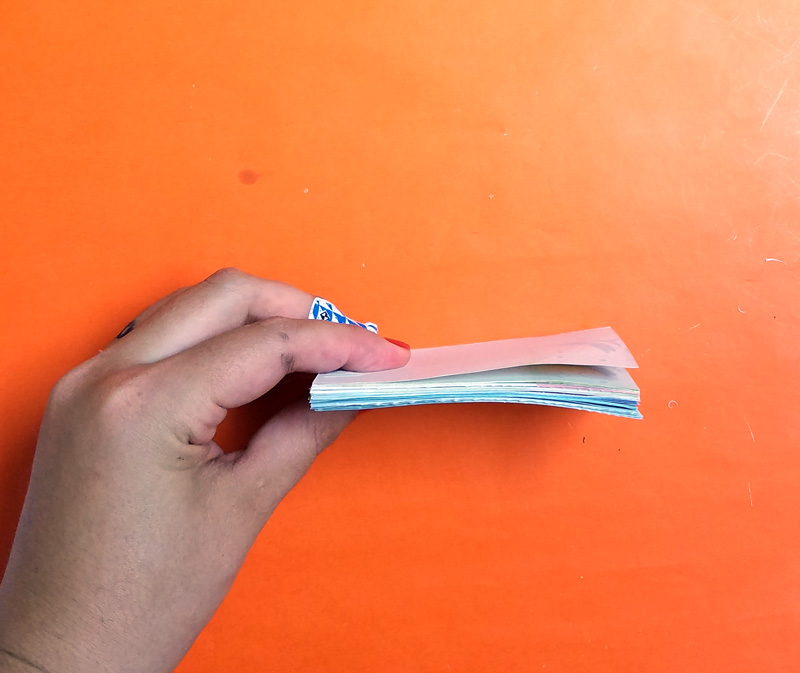 5. Secure the stack with binder clips.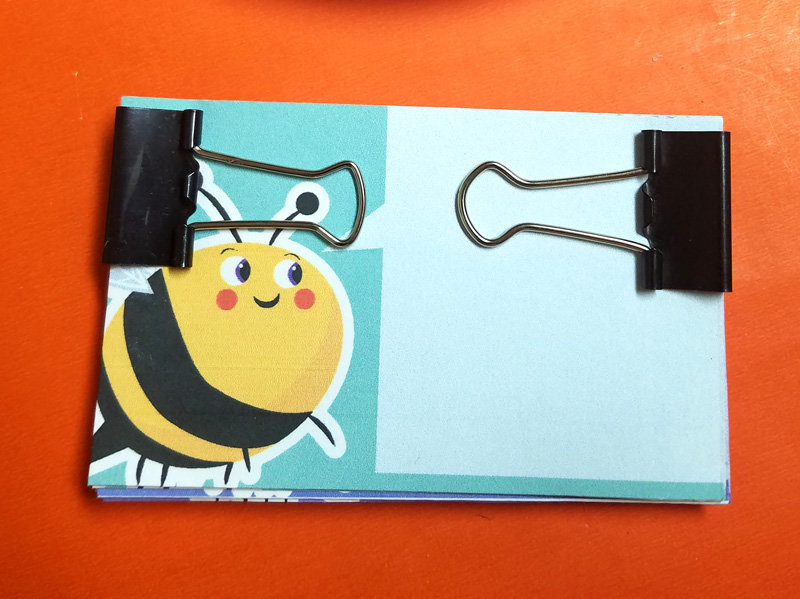 6. Apply a generous layer of Mod Podge at the top. I really dabbed/let it pool, but if you want you can simply do multiple (thick) layers.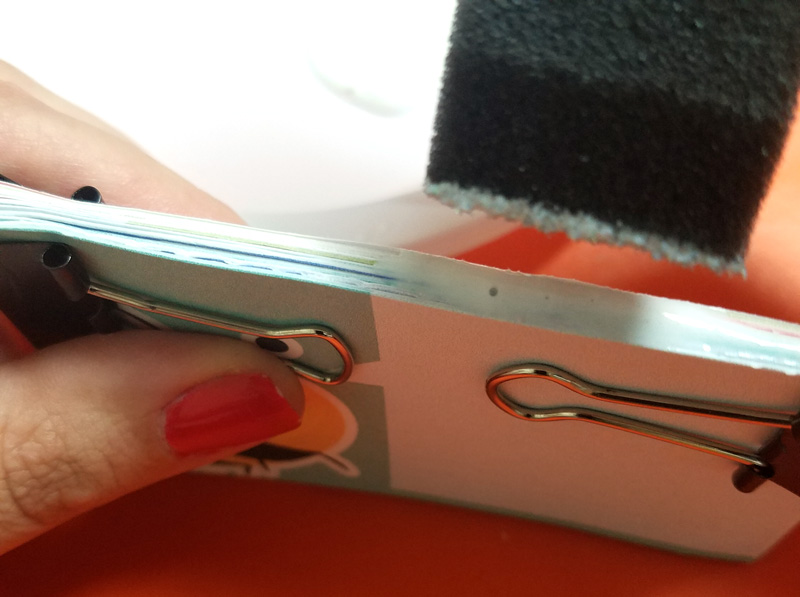 7. If you want to make a cover, simply measure a piece of cardstock. Place the pad and mark the corners. Then measure the top part/thickness (but be generous with your space). And then mark the height of the pad again.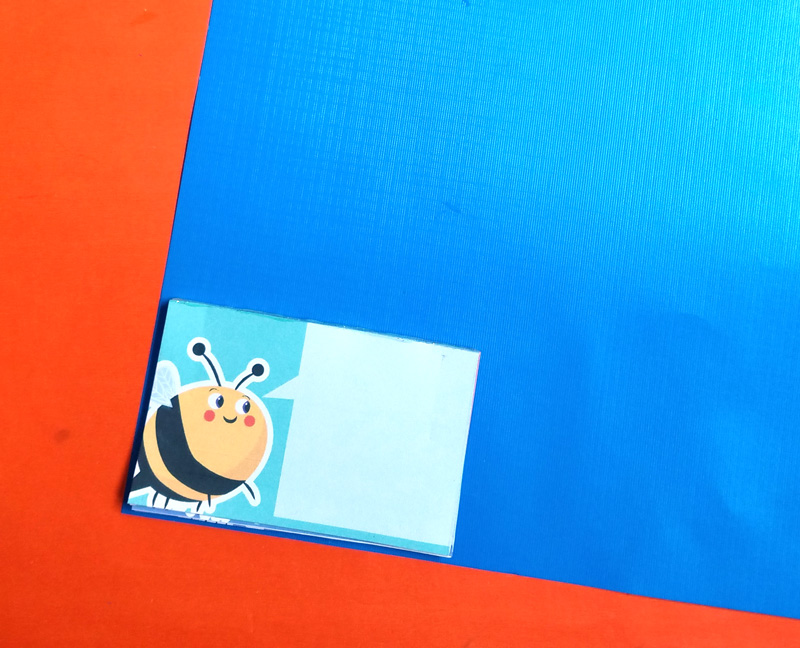 8. Cut out your cover. Score the folds using the dull side of a utility knife.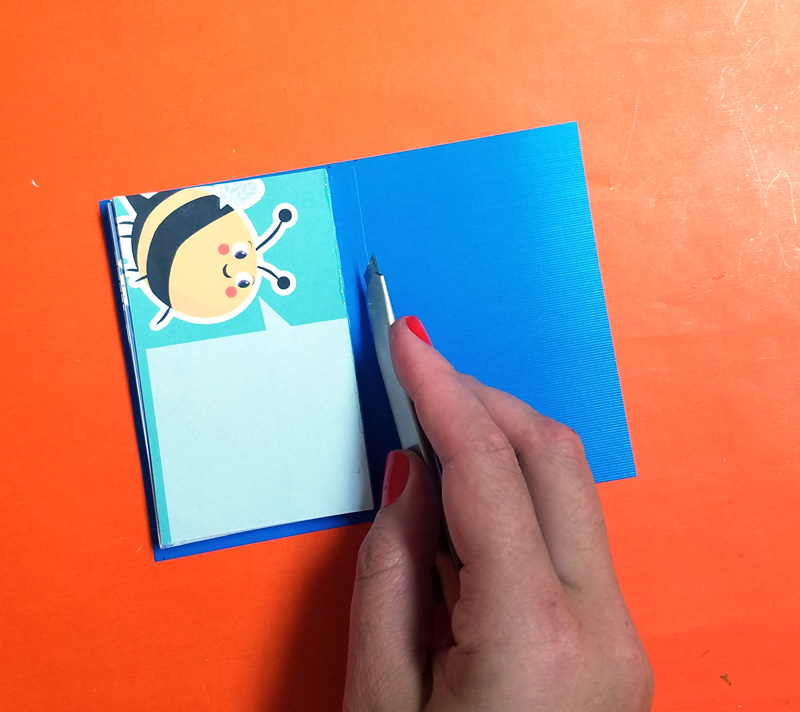 9. Apply glue (I just used some more Mod Podge) to your last page and glue it down. If you want (and if you're giving this as a gift) you can trim the bottom edge so that the pages all line up neatly. I plan to use these personally so I didn't…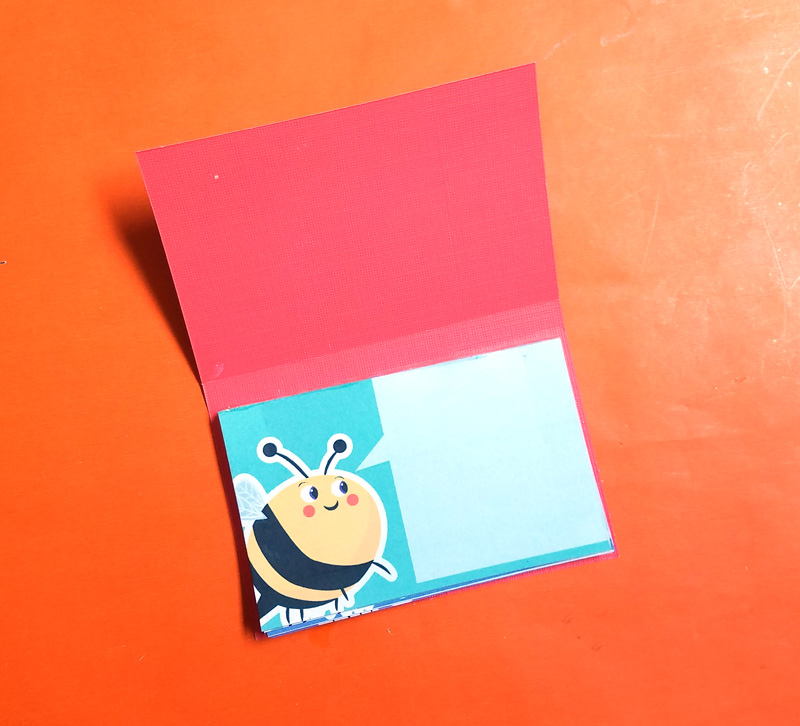 Will you be turning these free printable notes into a DIY notepad or just using them as is? Comment below!
Want more like this DIY notepad? Learn how to make your own leaf necklace, or give a paper quilling flower pendant a try. Practice scissors skills with a scissors practice haircut craft or make color-in citrus slice fruit cards. Craft for the process and be flexible with the results!