Did you know that there are ideal photo sizes for social media shares? Each network has a certain pixel measurement that performs best. This guide shows you which size photo is the best for what and includes free templates for you to use.
Update: this post is outdated. Stay tuned for updated information!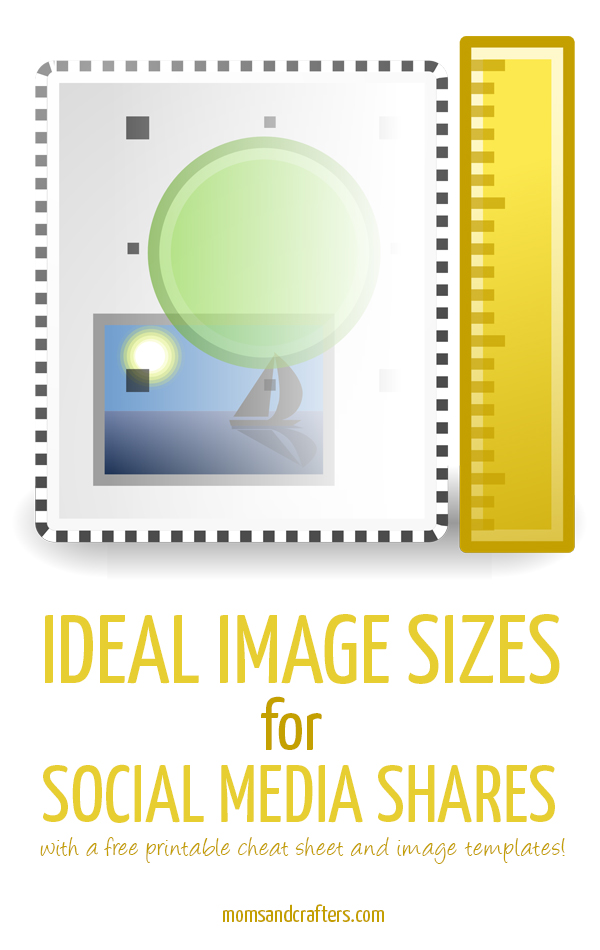 There are varying opinions on this subject, giving way to the belief that it's not an exact measurement rather a rough proportion. It's important not to make images to small as they will be pixelated, however making them too large is heavy on the system.
Ideal Size for Facebook Photos:
The perfect size will depend on the use of the image. All measurements are in pixels:
Profile picture: 180 x 180
Cover photo: 851 x 315
Photo Post: Opinions vary greatly. I find that a square photo of roughly 800 x 800 works great. A minimum of 504 x 504 is recommended
Link Post (the image that populates on a shared link): at least 600 x 315 and up to 1200 x 627
Ideal Size for Pinterest Photos:
Pinterest photos should always be vertical! That is the main criteria. Exact height can vary. Pinterest is very visual and therefore photos are key to gaining interaction and traffic. It can be a critical source of blog traffic so long as photos are done right.
It's also about having bright and clear photos with a clear goal and agenda. For example, a craft should have written clearly that it is a craft and not a product for sale, however the text need not be dominant. A parenting article should have dominant text to make clear its agenda, and should be accompanied by a pretty illustrative photo.
These are always included in the post to make sharing easier for readers. You can see that the first or last photos on my posts are always vertical.
Pin: 600 x infinite. I usually work with 600 x 950 so it still fits comfortably within my post, and maintains a great vertical proportion.
Board Cover: 222 x 150
Ideal Size for Twitter Photos:
Header Image: 1500 x 500
Profile Picture: 400 x 400
Tweet Image: a minimum of 400 x 220. I usually use my Facebook share photos for this as the proportions are the same.
Ideal Size for Instagram Photos:
Instagram Photos: Photos taken with the Instagram camera tend to save at a higher resolution. Photos uploaded to Instagram will do so at 612 x 612, making that the ideal size.
Profile Photo: 110-180 x 110-180 (square)
I've created both a printable cheat sheet for you to keep handy, and some free templates you can use to create your images. These are simply blank canvases in the appropriate pixel size for each type of image listed here, labeled accordingly. You can use those for commercial purposes, however you may not redistribute in any way. (You may use the cover image of this post as a visual aid for sharing this post, and share these templates like that.)
To print the cheat sheet: Click on the image below. The print image will appear in a new browser tab (colors appear different due to RGB/CMYK variations). Right click to download and print as you wish.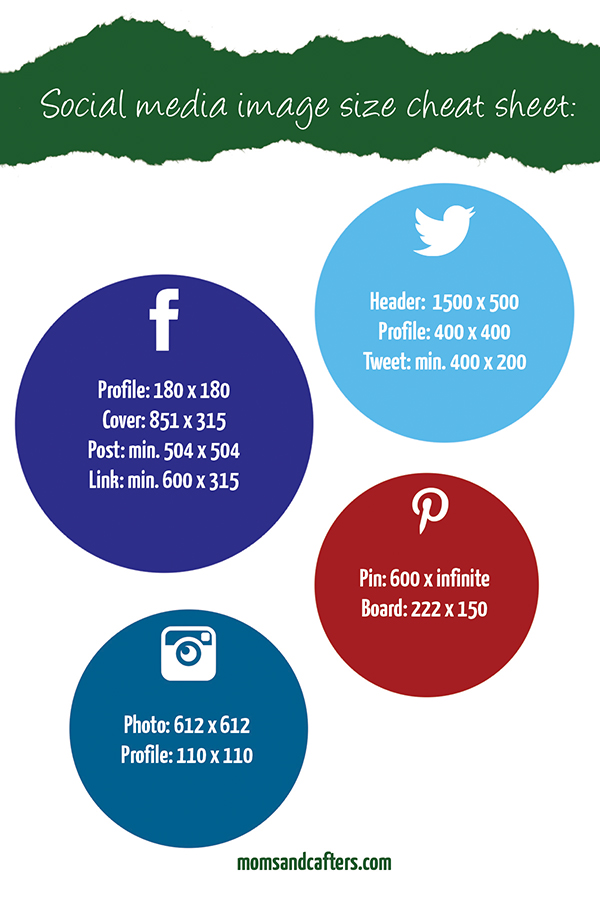 If you loved this, you'll love: