Whether you celebrate Christmas or Hanukkah, grab these free printable holiday gift tags to mkae your gift-giving easier! Check out all my Hanukkah crafts and printables or if you're looking for something cool for Christmas, try these coloring cards. Disclosure: this post contains commissioned links.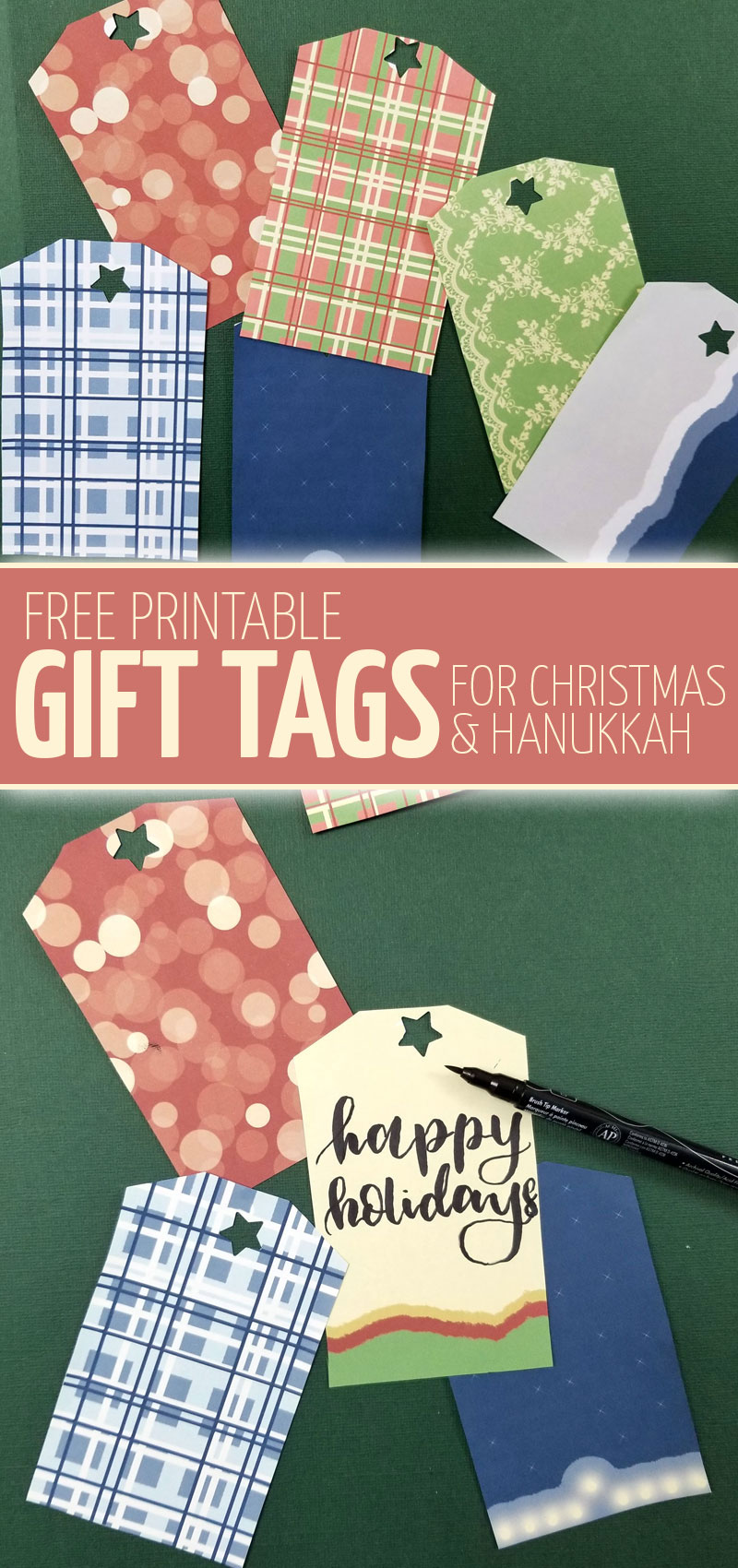 These free printable holiday gift tags were first published Oct 2015 and updated to showcase them better and make them current.
Winter is a season of gift giving, so I decided to help you out a little bit with these fun printable holiday gift tags. I personally celebrate Hanukkah, but I know that most of my readers celebrate Christmas, so I decided to create tags for both.
FREE PRINTABLE CHRISTMAS GIFT TAGS: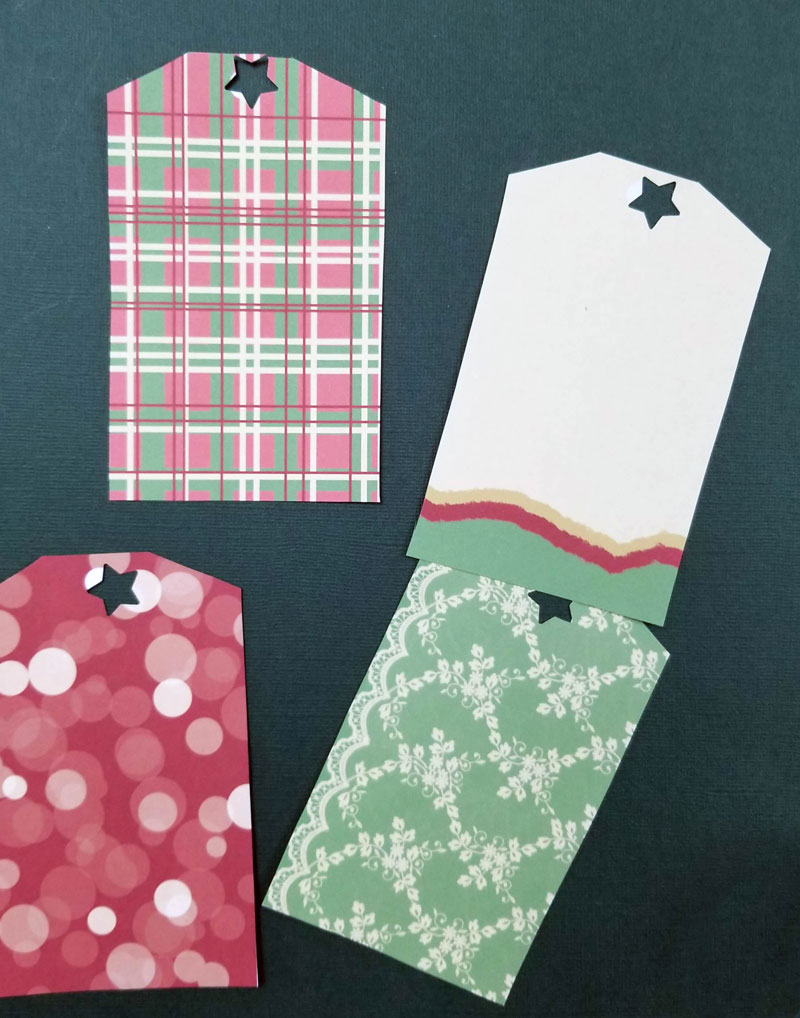 I really went for abstract designs in muted versions of the colors that these holidays are normally celebrated in. On the Christmas cards, I did create one that looks like bokeh lights and the rest are simply fun plaid, torn paper, and lace style designs. Yup, I did intentionally aim for an old-time feel. I truly hope you like it.
FREE PRINTABLE HANUKKAH GIFT TAGS: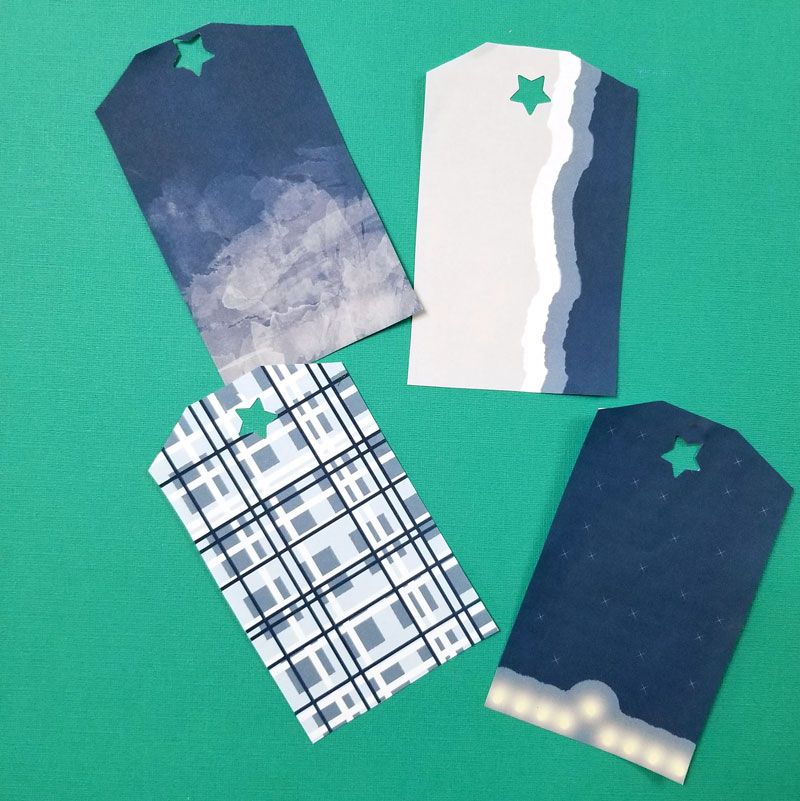 For the Hanukkah cards, I also went a little old-time, though not as much. The one card shows a slightly abstract version of the Menorah glowing in a starry night. The others are again, torn paper, plaid, and a kind-of watercolor design.
I usually try to print out my printables, to show them to you in real life, but with these holiday gift tags, I had a hard time. I did print out the Christmas version, but when I printed the Hanukkah one, my printer ran out of Cyan ink (the blue one.) That's rather essential for Hanukkah, don't you think? Unfortunately my replaced ink isn't working, so until I figure that out, I'll have to provide mock-ups of my printables instead of print-outs. I do apologize.
HOW TO PRINT AND ASSEMBLE YOUR FREE PRINTABLE HOLIDAY GIFT TAGS:
[convertkit form=5124977]
Download the PDF files above.
Print them out on card stock
Cut them out with regular scissors, or with a paper trimmer (you can stack and do a lot at once if you use this. Just make sure that they are secured to each other so that you get an even cut.)
I recommend using a paper punch for the hole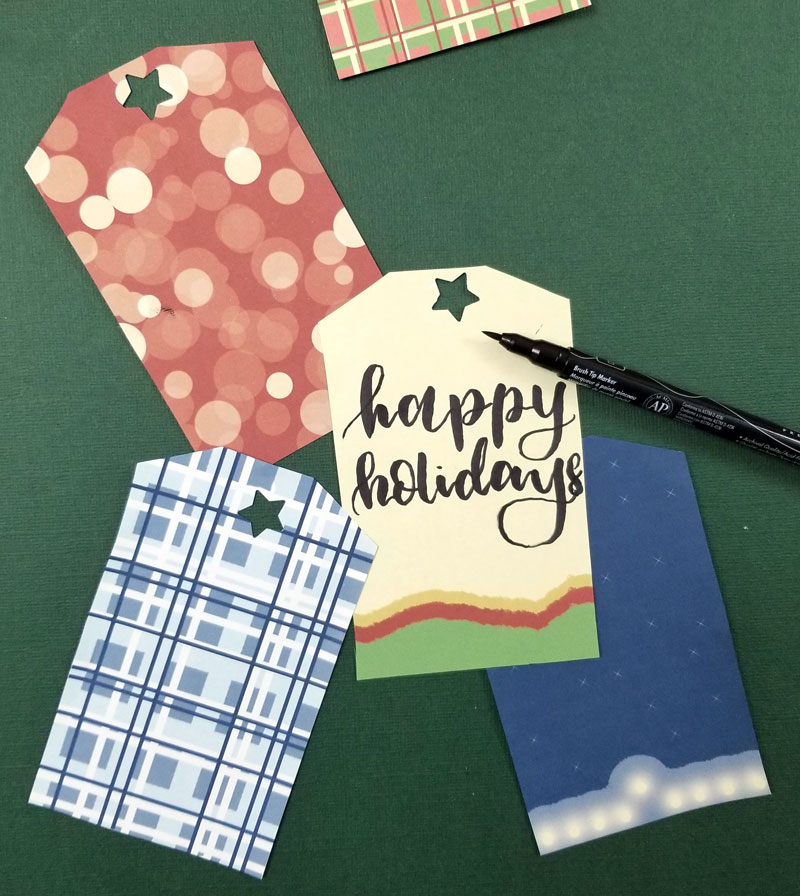 These holiday gift tags are a pretty large size. I made it that way as it's easier to print smaller than bigger. This way, it works for your larger gifts. Plus, if you need it for something smaller, you can just scale it down.
Add some fun type to it using the skills you learned in my brush lettering tutorial.
Which holiday will you be celebrating this winter? How do you celebrate? Wishing you and your family a happy holiday!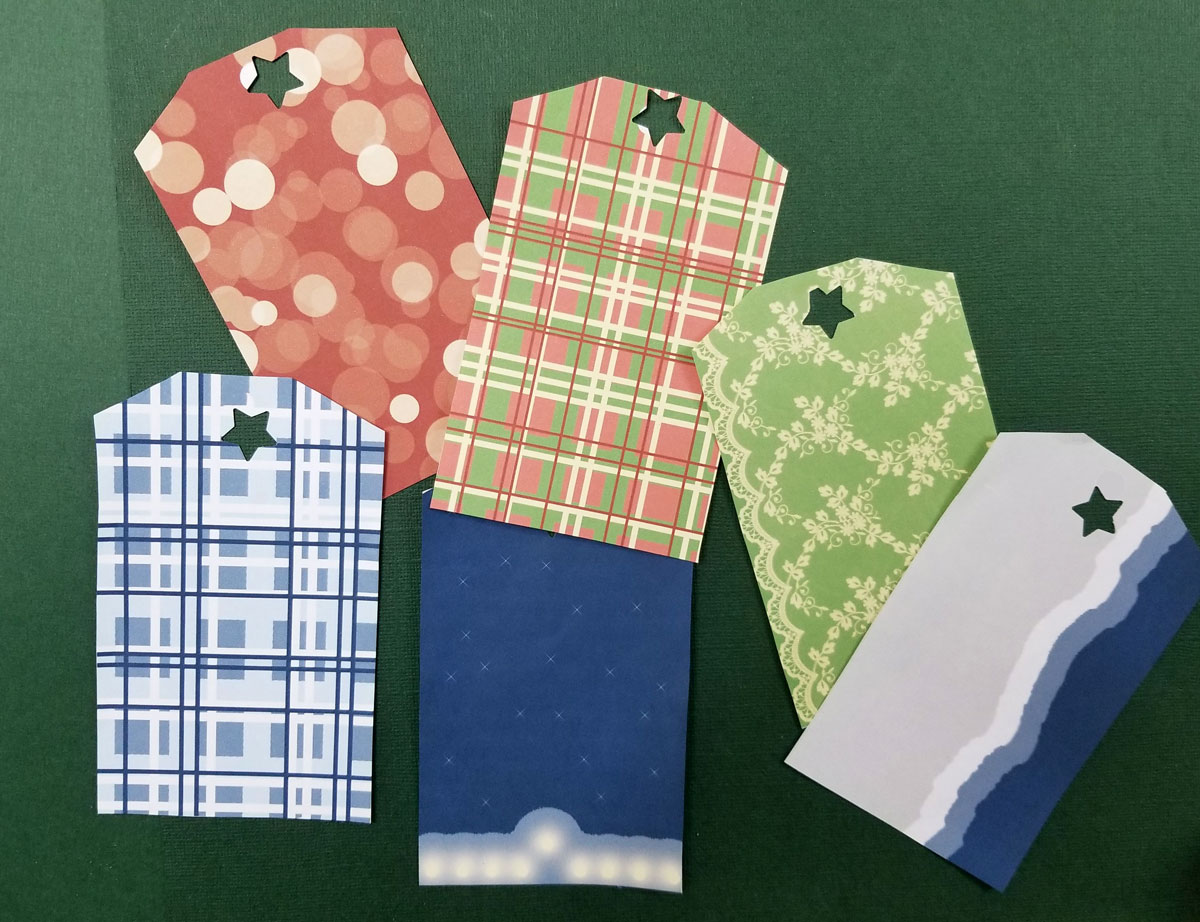 New! Get the Hanukkah coloring page packet! You can find it in my Etsy shop, or on Gumroad, or purchase it here: